William Lester SUFF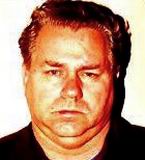 A.K.A.: "The Riverside Prostitute Killer" - "The Lake Elsinore Killer"

Classification: Serial killer
Characteristics: Rape - Mutilation
Number of victims: 13 - 20 +
Date of murders: 1974 / 1986 - 1991
Date of arrest: January 9, 1992
Date of birth: August 20, 1950
Victims profile: Janet Suff, his 2-month-old daughter / Michelle Yvette Gutierrez, 23 / Charlotte Jean Palmer, 24 / Linda Ann Ortega, 37 / Martha Bess Young, 27 / Linda Mae Ruiz, 37 / Kimberely Lyttle / Judy Lynn Angel, 36 / Christina Tina Leal, 23 / Daria Jane Ferguson, 27 / Carol Lynn Miller, 35 / Cheryl Coker, 33 / Susan Melissa Sternfeld, 27 / Kathleen Leslie Milne, 42 / Cherie Michelle Payseur, 24 / Sherry Ann Latham, 37 / Kelly Marie Hammond, 23 / Catherine McDonald, 30 / Delliah Zamora Wallace, 35 / Eleanore Ojeda Casares, 39
Method of murder: Beating / Strangulation - Stabbing with knife
Location: Texas/California, USA
Status: Sentenced to 70 years in prison in 1974. Paroled in March 1984. Sentenced to death on August 17, 1995
---
William Suff (1984-1993) aka "the Riverside Prostitute Killer" or "The Lake Elsinore Killer" was a 41-year old government stock clerk from Riverside County, California who liked to impersonate police officers, write books, drive fancy cars, and do community service work.
His neighbors described him as "a friendly nerd who was always doing things to help people".
He had, however, spent some time in prison during the 1970s in Texas for, along with his wife, beating their 2-month-old daughter to death.
In the orange groves of Riverside County, he dumped the bodies of 13 victims, all prostitutes, and authorities suspected he may have been responsible for as many as 22 deaths in the local area. He would cruise around red light districts in a van and then knife his victims to death. A traffic stop and forensic evidence obtained from inside his van resulted in conviction for 2 of the murders, and in 1995, he was sentenced to death.
After the trial, the prosecutor told the foreman and four other members of the jury that they suspected Suff used the breast of one of his victims in his prize winning chili, although this was a rumor that was never verified. What is true is that this stable Jekyl-and-Hyde type offender stumped some of the nation's best crime analysts at RCSO. At one point, his job required delivering furniture to the serial killer task force investigating his crimes.
In 1997, his friend and solicitor Brian Lane released, "Cat and Mouse: Mind Games with a Serial Killer," a book containing Bill's writings, poetry, and some of his award-wining recipes. Bill also appeared on the Geraldo Rivera show from Death Row in San Quentin as part of the book's promotion.
---
William Lester Suff (born August 20, 1950, as Bill Lee Suff), also known as the Riverside Prostitute Killer and the Lake Elsinore Killer, is a Californian serial killer.
Early crimes
In 1974, a Texas jury convicted Suff and his then-wife, Teryl, of beating their two-month-old daughter to death. The Texas Court of Criminal Appeals later reversed Teryl's conviction but upheld Suff's in Suff v. State (Tex. 1976) 531 S.W.2d 814, finding insufficient evidence to convict her as either the primary actor or a principal in their baby's murder. Though Suff was sentenced to 70 years in a Texas prison, he served only 10 years before his 1984 release on parole.
Murders
He subsequently raped, stabbed, strangled, and sometimes mutilated 12 or more prostitutes in Riverside County, beginning in 1986. On January 9, 1992, Suff was arrested after a routine traffic stop.
Described as a mild-mannered loner, Suff worked as a county stock clerk who allegedly delivered supplies to the task force investigating his killing spree. He liked to impersonate police officers and cooked chili at office picnics.
In fact, it was alleged that he used the breast of one of his victims in his chili, which won the "Riverside County Employee Chili Cookoff." He was also working on a book about wild, lethal dogs. He enjoyed vanity plates and was an avid volunteer in the county's car-pooling program.
Trial
On July 19, 1995, a Riverside County jury found Suff guilty of killing 12 women and attempting to kill another, though police suspected him responsible for as many as 22 deaths. During the penalty phase that followed, the prosecutor presented evidence linking Suff to the 1988 murder of a San Bernardino prostitute, as well as evidence that despite his prior Texas prison term for murdering his first daughter, he abused and violently shook his three-month-old daughter by his second wife.
On August 17, 1995, after deliberating for only 10 minutes, the jury returned verdicts of death on all 12 murder counts. On October 26, 1995, the trial court followed the jury's recommendations and ordered Suff condemned to death.
Wikipedia.org
---
Executing a death sentence not a quick task
July 23, 2000
Five years after William Lester Suff was sentenced to die, he sits on Death Row ---- not much closer to execution.
Many of those connected to his case are frustrated by how long it's taking the state to carry out the sentence handed down for Riverside County's most prolific serial killer.
Only recently was a lawyer appointed to represent him during the appeal process, and there are many other hurdles to pass before his victims' loved ones will be able to say that justice has been served.
Although the wait may seem long to those affected by the case, it is not unusual. The nine men executed in California since 1978 served an average of 14 years, 10 months on Death Row.
"Mr. Suff is the poster child for someone who deserves the death penalty," said District Attorney Grover Trask, adding that Suff's case is an example of what the death penalty is made for.
"The sooner the better," Trask said regarding Suff's execution.
Suff, was convicted five years ago for the brutal murder of 12 women in western Riverside County from 1986 to 1991. Jurors deadlocked 11-1 in favor of convicting him of a 13th murder charge.
He was sentenced to death in August 1995. In March, a lawyer was appointed to represent him at his automatic appeal.
"We were able to try this case, with 13 victims, in about three years after his arrest and it takes five to appoint an attorney? That's outrageous," said Paul Zellerbach, who prosecuted Suff. Zellerbach left the district attorney's office in March, after being elected as a Superior Court judge.
He thinks changes could be made to the system to expedite the appeals process.
"If we need to reallocate dollars to the appellate courts, I think the public would be all for it ---- especially if we saw some results," he added.
"I'm a firm believer in the appellate court system, especially in death penalty cases, but nearly 15 years? There's no justification for that," Zellerbach said. "It's unfair to the victims' families and to the taxpayers."
According to the California Department of Corrections, it costs $21,243 a year to house an inmate in a state prison. There are more than 160,000 inmates housed in facilities statewide, 565 of them on Death Row, according to the agency.
"(Suff's) guilty as hell and the taxpayers are supporting him," said a woman named Mary, a relative of one of Suff's victims who asked that her last name not be used to protect her granddaughter.
"It's just a waste of money," Mary added. "He's not gonna get unguilty."
Suff: Egotist or exemplary inmate?
Until he is either executed or wins an appeal, Suff will continue to live in a cell that measures 11 feet, 3 inches by 4 feet, 5 inches.
Called a "pretty exemplary inmate" by officials at San Quentin, Suff has had no record of disciplinary action, said Margot Bach, a spokeswoman for the Department of Corrections.
He is in generally good health, "although he probably could lose a few pounds," Bach said. He is classified as a "Grade A" inmate because of his good behavior, meaning he is allowed to move around Death Row more than some other inmates, she said.
Though he may be an exemplary inmate, his prosecutor still considers Suff a "self-involved egotist" who will never admit his guilt.
"From the night he was arrested, I saw that he was the type of individual who would never admit his guilt to himself or to anyone else," Zellerbach said. "He'll go to his grave denying it."
'Justice won't be fully served until he's executed'
Bob Creed, the lead Riverside County Sheriff's Department detective on the case, first became involved in the investigation in April 1988. After 20 years with the Sheriff's Department, 12 as a detective, Creed left in December 1998 to become a senior investigator with the district attorney's office.
"We all knew from the very beginning that there would be an automatic appeal to his sentence," Creed said. "Still, even knowing that, justice won't be fully served until he's executed."
Creed said he has trouble understanding how there even could be a successful appeal in the case. Many appeals are won, he adds, when DNA evidence proves someone's innocence.
"But how do you refute so much physical evidence, such as all the DNA, like we had in this case?" Creed asked. "There is no way these killings can be justified or explained away.
"I just wish they'd hurry up with the appeal process and continue on with Suff's execution," he said. "That's the only way to close the last chapter on this."
Execution not likely any time soon
An official with the state attorney general's office, which handles death penalty cases after sentences have been handed down, said Suff's execution is not likely to happen any time soon.
Gary Schons, senior assistant attorney general in San Diego, said the case still has a lot of paperwork and oral arguments in four courts before it will be concluded. There will be appearances in the state appellate court, U.S. District Court, the Ninth Circuit Court of Appeals and ultimately the U.S. Supreme Court twice.
"I have a case right now from 1996 that's far less complicated than (the Suff) case and there still has not been an appeals attorney appointed," Schons said.
According to Schons, part of the delay in these cases is the assigning of lawyers to defend those sentenced to death.
"The (state) Supreme Court has a difficult time finding attorneys to do that," Schons said. "With 565 people on Death Row, it's something of a challenge to find lawyers to handle that many cases.
"I know that the chief justice is trying to find ways to find counsel more quickly," he added.
The steps of death-sentence appeals
Once a death sentence is handed down by a state court, paperwork makes its way through the court for years.
One step begins immediately. Called "record completion," it entails making sure the trial transcripts are complete. This step should have already been completed in Suff's case.
The next step can't start until an appeals counsel has been appointed, Schons said. Record correction involves the careful review of the trial-court transcripts, looking for things that could be used in an appeal.
Once the record is corrected, Schons said, it can be as long as a year before the appeals attorney files a legal brief with the court, raising issues about the trial court's rulings, conduct of the judge and the jury, as well as attorneys on both sides.
The attorney general's office then files a brief of its own, to which the appeals attorney replies. Then the appeals attorney files a brief addressing things outside the trial record, such as extenuating circumstances such as a bad childhood, Schons said. Family members and psychologists may be interviewed during this stage, he added.
After that, the case is finally ready to be heard by the state Supreme Court. Schons said it is reasonable to expect all this to take about five years, meaning ---- if everything flows smoothly ---- it will be five more years before Suff's case reaches the state's high court.
---
Killer of Prostitutes Gets Death Sentence
The New York Times
October 29, 1995
Calling him "a cruel and indifferent man," a judge on Thursday sentenced William L. Suff to death for strangling 12 prostitutes during a sex-murder spree that ended in 1991.
Judge W. Charles Morgan of Superior Court followed the jury's recommendation in sentencing Mr. Suff, who was paroled to California in 1984 from Texas, where he served 10 years of a 70-year sentence for beating his baby daughter to death.
Prosecutors said he was suspected in at least 22 killings dating to 1986, although there was enough evidence to prosecute only the more recent ones.
---
Jury Asks for Death Penalty for Convicted Killer of 12 Women
The New York Times
August 20, 1995
A jury has recommended that a man convicted of killing 12 women should himself be put to death, prompting shouts of approval from the relatives of some of the victims. The killer, William L. Suff, whom a prosecutor had described as "truly evil" and "no longer a member of the human race," showed no emotion on Friday when a clerk read the jury's recommendation in court.
The seven-man, five-woman jury needed only 10 minutes to reach its verdict late Thursday. Yet one juror, Janeel Sedgewick, said that recommending the death penalty was a difficult decision for her to make. "I'm Catholic and it was tough," she said.
Judge W. Charles Morgan of Riverside County Superior Court set sentencing for Oct. 10. He could follow the jury's recommendation or sentence Mr. Suff to life in prison. Condemned prisoners in California can be executed by lethal gas or lethal injection.
Mr. Suff, a former county supply clerk, was convicted last month on 12 of 13 counts of first-degree murder and on one count of attempted murder. He will be 45 years old on Sunday.
Ana Zamora, the sister of one victim, said: "It's a very happy day. He's going to get what's due him, to feel the pain that he's caused us."
Bunny Harrison, the sister of another victim, said: "Now I know that he'll never be able to hurt another person. As long as he can't hurt anyone else, then my sister didn't die in vain."
The killings began in 1989 and ended in 1991. Mr. Suff chose prostitutes and drug addicts in Riverside and nearby Lake Elsinore, picking them up in his van to have sex, then strangling them, prosecutors said.
Besides mutilating some women, the killer sometimes dressed them in his clothes and took theirs. Bodies were posed in disturbing ways, and most were dumped in citrus groves or along roadsides.
Mr. Suff was arrested in January 1992 after a traffic stop in Riverside. Inside his van detectives found rope, a bloody knife and a sleeping bag with fibers matching those found on some of the victims' bodies.
In closing arguments to the jury on Thursday, a prosecutor, Paul E. Zellerbach, described Mr. Suff as a "truly evil" serial killer.
"I submit to you, Mr. Suff is no longer a member of the human race," Mr. Zellerbach said. "By the nature of the crimes he has committed for 22 years, he has no heart, he has no soul and, by God, he has no conscience."
Mr. Zellerbach's voice trembled and tears came to his eyes as he reminded jurors of the suffering of the victims' families.
Mr. Zellerbach told the jury that Mr. Suff killed his infant daughter in Texas 22 years ago and served 10 years of a 70-year prison sentence for that crime.
Earlier, Mr. Zellerbach said that Mr. Suff may have severely abused another infant daughter in October 1991 and that he is the prime suspect in the slaying of a San Bernardino prostitute. She was killed in January 1988, while Mr. Suff lived in Colton. Judge Morgan did not allow prosecutors to present that evidence during the guilt phase of the trial, calling it too inflammatory.
In his closing arguments, Mr. Suff's lawyer, Randy Driggs, urged the jury to consider a sentence of life in prison without the possibility of parole. As a child killer and abuser, Mr. Suff will be a marked man in prison, Mr. Driggs told the jurors. "Mr. Suff will be living on the edge of the seat for the rest of his life," Mr. Driggs said. "He will worry about his next step, his next move and who's behind him."
---
Suspect in 19 Killings Indicted in California
The New York Times
July 29, 1992
The leading suspect in the serial killings of 19 prostitutes throughout Riverside County over the last six years has been indicted on charges of committing 14 of those slayings, the authorities announced today.
The indictment, returned by a county grand jury on Friday, charges the defendant, William Lester Suff, a 41-year-old stock clerk, with 14 counts of murder, one count of attempted murder and one count of assault with intent to commit rape.
Deputy District Attorney Paul Zellerbach said Mr. Suff remained under investigation in connection with the five other Riverside County prostitute killings and with other slayings in Los Angeles and San Bernardino Counties.
The 14 killings cited in the indictment include two to which Mr. Suff pleaded not guilty in February. He had been arrested in Riverside the previous month after pulling his car up next to a suspected prostitute and then making an illegal U-turn.
At the time of his arrest, Mr. Suff was in violation of his parole in Texas for having failed to check with the authorities there periodically. That parole was granted him in 1984 after he had served 10 years of a 70-year term for the fatal beating of his 2-month-old daughter. He lost custody of another daughter in 1991 after that infant suffered severe head injuries in a beating. Charges were not filed because investigators could not determine who was responsible.
---
THE RIVERSIDE PROSTITUTE KILLER
By David Lohr
A Killer Among Them
It was early morning, shortly after dawn on October. 30, 1986. The Rubidoux industrial area was a short distance from Riverside, California, near Agua Mansa Road and Market Street. Riverside is a burgeoning urban sprawl, which boasts a UC campus, Mt. Rubidoux and a county population growth unmatched in any nearby region. Those who have traveled through the area often compare the trek towards the industrial area to that of the entrance to Dante's seven levels of hell. A thick veil of smog rests over the district and the permeating smell, which emanates from many of the local factories, is something most visitors care not to describe.
A local man was winding his way through the streets scavenging aluminum cans when he noticed the body of a young woman wedged in a drainage ditch. The woman was lying on her back, her blouse and shorts ripped to shreds. She was covered in blood and it looked as though her genital area had been mutilated. The man quickly dropped his bag of cans and ran into a local factory for assistance.
The young woman was later identified as 23-year-old Michelle Yvette Gutierrez, a former resident of Corpus Christi, Texas. An autopsy revealed she suffered severe trauma to the anal and vaginal areas and multiple stab wounds were discovered on her face, chest and buttocks. Ligature marks on her neck suggested that she had been strangled as the gruesome mutilations took place. In the end, investigators had a brutal murder on their hands and few clues to follow.
Less than two weeks later, on December 11, investigators were called to the scene of another apparent homicide. The victim, later identified as 24-year-old Charlotte Jean Palmer, a transient from Anna, Illinois, was discovered near Highway 74 in Romoland. According to The Fifteen Most Horrific Murder Cases Ever to Shock America, by Bill Kelly, the scene was approximately twenty-five miles away from the Gutierrez murder site and it was not immediately apparent whether the two deaths were related. In addition, Palmer's body was so badly decomposed the county coroner was unable to determine the cause of death.
In January 1987, the naked and mutilated body of 37-year-old Linda Ann Ortega was found along a dirt road in Lake Elsinore. The victim had been dead for at least three days and high levels of alcohol and cocaine were found in her blood. Investigators later discovered that Ortega, a part-time fast food worker, had a rap sheet for drugs and prostitution. Investigators now had three similar homicides and some were beginning to wonder if they had a serial killer on their hands.
All doubts were put to rest on May 2, 1987, when 27-year-old Martha Bess Young was discovered in a ravine not far from the Ortega murder site. The victim, originally from Albuquerque, New Mexico, was discovered fully naked in a spread-eagle position. As with Ortega, she had a rap sheet for prostitution and high levels of drugs were found in her body. The county coroner later determined she had been dead for approximately three weeks and died from a lethal dose of amphetamines as she was being strangled.
Breeding Ground
Serial killers are not uncommon in California, and investigators working the prostitute murders were all too familiar with the names: William Bonin, Leonard Lake, Charles Ng, and the infamous Zodiac. They were also aware that a serial killer has an unquenchable thirst for murder and that the only way to end his murderous cycle would be get him off the streets.
According to The Riverside Killer by Christine Keers, a task force was quickly formed and headed by Riverside Police Chief Linford L. Richardson, Sheriff's Lt. Al Hearn, Captain Bill Reynolds, Lt. William H. Caldwell, and Sheriff Cois Byrd among others. Under their supervision were 14 detectives, the largest enforcement effort ever assembled in the county.
Apparently aware of the efforts police officials were taking to find him, the killer either stopped killing or found another dumping ground, which remains undiscovered to this day. Regardless, by 1989, two years since his last known murder, the killer struck again. On January 27, 1989, the body of 37-year-old Linda Mae Ruiz, a known prostitute, was discovered on the beach of Lake Elsinore. The victim's head was buried in the sand and an autopsy later revealed large quantities of alcohol in the blood. Sand was found in the victim's throat and cause of death was listed as acute asphyxiation.
Nearly six months later, on June 28, 1989, the body of 28-year-old Kimberly Lyttle was discovered in Cottonwood Canyon. A police query on the victim revealed that she was a known prostitute and drug user. Her bruised and battered corpse was taken to the county coroners office, where an autopsy revealed the presence of alcohol and drugs. The official cause of death was listed as asphyxiation. While another murder did not sit well with the task force, they were excited to learn that several pubic hairs and fibers, unrelated to the victim herself, were discovered on her body. This evidence alone told them very little about the killer, but if a suspect were to emerge, the samples could play a major role in identifying him.
Following the murder of Kimberly Lyttle, local newspapers began to look into the murders and within weeks out-of-town reporters began arriving in Riverside. The killer was soon dubbed "The Riverside Prostitute Killer" or "The Lake Elsinore Killer." Capt. Bill Reynolds held several press conferences and tried to calm the public, assuring them that all efforts were being made to find the killer.
On November 11, 1989, a local resident discovered the bludgeoned and mutilated body of 36-year-old Judy Lynn Angel near Temescal Canyon Road, just northwest of Lake Elsinore. Angel had a long rap sheet, which included arrests for prostitution and possession of drugs. During the autopsy, the coroner discovered several deep gashes on the victim's hands. The injuries appeared to be defensive wounds, which meant she had tried to fend off her attacker. The victim also suffered several blows to the face, which ultimately crushed her cranium.
Easy Targets
According to Jack Levin, professor of sociology and criminology at Northeastern University, who has authored or co-authored 18 books including Mass Murder: America's Growing Menace and Overkill: Mass Murder and Serial Killing, the common denominator among the victims of serial killers is vulnerability. During a June 24, 1998 interview with ABCNews.com, Levin stated that prostitutes are the number one victims, "Because they will get right into the car with a stranger, can easily be dehumanized in the mind of the killer and are not missed for a very long time by family members." He also described a serial killer as someone who, "murder(s) one victim at a time, at least three or four over a period of weeks, months or years, with a cooling off period between their murders." The majority of serial killers hunt humans, usually for sexual thrills and will commit the crimes over and over again until they are killed, arrested, or in very rare cases, decide to move on and find another fantasy to pursue. During a serial killer's cooling off period, he will fantasize about his previous murder and, like a drug, he will be content for a period of time. However, with the passing of time these fantasies will become less and less appealing and he will have to kill again in order to find the fulfillment he desires. Often times the killings become more violent than the last and the cooling off period becomes shorter and shorter. The killer might also become more brazen. With the passing of each murder they begin to feel God-like and unstoppable.
On December 13, 1989, a month after the discovery of Judy Lynn Angel's remains, the body of 23-year-old Christina Leal was found in Quail Valley. Unlike previous victims, she was fully clothed and did not appear to have suffered serious abuse or mutilation prior to death. A resident of Perris, California, Tina had previous arrests for drugs and prostitution. Investigators found tire tracks at the crime scene and made several impressions, which could later be used to compare with a suspect's vehicle. The victim's hands were encased in paper bags to preserve anything that might be under the nails. At the lab, the body would be examined for hairs and fibers.
Later that day, during the victim's autopsy, the county coroner discovered that the victim had been stabbed directly in the heart. Due to the victim's clothing, the wound was not immediately noticeable, which suggested the killer had dressed her after the murder. The knife wound, while potentially fatal, was not the immediate cause of death. The victim died as a result of asphyxiation by strangulation. Several pubic hairs and fibers were removed from the body, which would later be matched to the ones discovered on Kimberly Lyttle. Then, as the coroner inspected the victim's genital area, he made a startling discovery the killer had shoved a light bulb up into the victim's womb - something no one present had ever seen done before.
The killer's crimes were escalating. The murders were becoming more perverse and the time between the killings was getting shorter. There was no doubt that he would strike again, but without a single suspect to pursue it was impossible to know where to look.
The Body Count Rises
On the morning of January 18, 1990, investigators were summoned to a scene east of I-15 in Lake Elsinore. Earlier that morning a jogger had accidentally stumbled upon the half nude body of a female, whom investigators recognized as a 24-year-old prostitute named Darla Jane Ferguson. The victim died as a result of strangulation, which was so severe that she nearly bit off her own tongue. As with the previous crime scene, investigators found tire tracks and made several impressions, which were later matched to the others.
Less than a month later, on February 8, 1990, farmers working at an orchard in Highgrove discovered the nude body of 35-year-old Carol Lynn Miller. A known prostitute and drug addict, Carol went missing one month earlier. The cause of death was listed as multiple stab wounds to the chest and asphyxiation. The coroner also made note of a wound near Carol's right nipple. Pubic hairs were discovered on the victim, which were later matched to the ones on file from the previous murders.
According to Cat and Mouse: Mind Games With a Serial Killer, by Brian Allen Lane, it was eight months before investigators were called to the scene of another horrific murder. On the afternoon of November 6, 1990, a man working at an industrial plant on Palmyrita Avenue in northeast Riverside, not far from the location where Miller was found, discovered the naked and mutilated corpse of a female hidden under some tree branches. This was by far the killer's most brutal crime yet. The victim, 33-year-old Cheryl Coker, a prostitute and drug user, suffered severe mutilations to her body and most shocking of all, the killer had removed her right breast and placed it next to her. Investigators found shoe prints at the scene and took several photographs and impressions before transporting the body to the morgue. It was later determined that the victim had died as a result of strangulation.
With the death of Coker, the Riverside Task Force had already spent over $100,000 and they were still no closer to catching their killer. According to Levin, serial killers are the "cream of the crop" when it comes to murder. "Most homicides are solved within 14 hours, serial killers can stay on the loose for weeks, months, years, even decades. There is a self-selection process. Most serial killers very smartly wait until the most effective moment to attack their victim, clean up the crime scene afterwards, or dump the body of their victim in some desolate area. In many cases the police have no physical evidence."
On Decembet 21, 1990, a janitor was emptying dustbins at a factory complex on Iowa Avenue when he discovered the nude and carefully posed body of a young woman. Investigators on the scene recognized the victim as 27-year-old Susan Sternfeld, a local prostitute and drug addict. There was no evidence of mutilation found on the victim's remains and the county coroner later determined she died of strangulation.
Victim No. 13, 42-year-old Kathleen Leslie Milne (a.k.a., Carol Kathleen Swenson and Kathy Pluckett) was discovered on January 19, 1991. A passing motorist spotted her body alongside the road northwest of Lake Elsinore. According to the autopsy report, the victim was rendered unconscious by several blows to the head and then strangled. She had been dead less than 24 hours.
The One Who Got Away
As the killer's body count continued to rise, so did the demands for justice. In a city not known for community activism, public outrage toward the faceless killer was vented in letters to newspaper editors, the Riverside Task Force and during community meetings. National media outlets began to regularly broadcast the case and at one point the television program America's Most Wanted covered the killer's crimes. In an effort to find the killer, all available law enforcement personal began combing the area. At one point the manhunt grew to include over 20 law enforcement agencies. Regardless of the spotlight upon him, the killer was undaunted and continued to elude identification and capture.
Kelly wrote that on the morning of April 27, 1991, a transient stumbled upon the body of 24-year-old Cherie Michelle Payseur, a part time maid and prostitute. The victim had been left in a flowerbed in a bowling alley parking lot. She had been violated, strangled and posed - a toilet plunger protruding from her vagina.
Following the discovery of Payseur, in a brief interview with The Bay City News, Lake Elsinore Detective Bob Creed defended accusations that the department was dragging their feet because the victims were prostitutes. Standing in front of a wall, which displayed the serial killer's handiwork: Gutierrez; Palmer; Ortega; Young; Ruiz; Lyttle; Angel; Leal; Ferguson; Miller; Coker; Sternfeld; Milne; and the latest, Cherie Michelle Payseur. Creed said, "We don't care if they're drug addicts or prostitutes. They're getting the same resource level as if they were cheerleaders."
On July 4, 1991, picnickers near Railroad Canyon Road discovered the remains of 37-year-old Sherry Ann Latham, a known prostitute and drug user. The victim's hand was wrapped around some nearby branches, suggesting that she was still alive when the killer left. Apparently, Latham had made one last feeble attempt to crawl away before succumbing to her injuries. An autopsy later revealed that the victim had been strangled and feline hairs were discovered on her corpse. According to the victim's friends, she did not own a cat, thus leading investigators to wonder if her killer did.
Just when it seemed they were never going to catch a break, investigators got their first major lead on August 15, 1991. According to Keers, a man driving a gray van picked up a prostitute near the University of California. The woman told investigators that everything was going fine at first, but then the "John" became angry and began assaulting her for no reason. Luckily the girl managed to jump out of the vehicle and run down the street. The man quickly sped off, but stopped at a nearby corner and picked up the girl's friend, a 23-year-old prostitute named Kelly Marie Hammond. Later that same night investigators found Hammond's naked body near the intersection of Sampson Avenue and Delilah Street. The victim had been strangled and her body was still warm. Investigators had just missed the killer they so desperately sought.
The woman who escaped the killer's clutches was able to help investigators create a composite sketch of the suspect and his vehicle. Investigators quickly issued an APB and within hours newspapers and television stations were broadcasting the killer's likeness.
Catching a Killer
On September 13, 1991, a construction worker found the body of 30-year-old Catherine McDonald, a known drug user and prostitute, near a building site in Tiscany Hills. Kelly wrote that at first glance investigators thought the murder might be unrelated to the others. The victim was African American, whereas all previous victims were Caucasian. However, upon closer inspection they noticed the victim's right breast had been removed. But, unlike Cheryl Coker's mutilation, it was not lying next to the victim's corpse. Apparently the killer had taken it with him. Investigators surmised that the killer heard a recent broadcast on the six o'clock news, during which a psychologist said that the killer was probably a white male who preyed exclusively on white women. Hence, the purpose of McDonald's murder was to show the media who was in charge.
The following month, on October 30, 1991, a man was driving along Summerhill Drive when he spotted something odd just off the shoulder of the road. "At first I thought it was a mannequin," he later told investigators, "but at closer inspection I realized it was the corpse of a woman." The victim was later identified as 35-year-old Delliah Zamora Wallace, a prostitute, drug addict and mother of five. The county coroner listed the cause of death as asphyxiation.
The victim toll was now at 18 and investigators still didn't have one viable suspect. The killer was striking at least once a month now and investigators knew it was only a matter of time before he killed again.
Two days before Christmas, 1991, Eleanore Ojeda Casares' naked body was found near Victoria Avenue, just down the street from the Riverside police station. The 39-year-old drug addict and prostitute had been strangled and her right breast was missing. The proximity of the body to the police station angered investigators, who were convinced that the killer purposely placed her there in order to make fools out of them.
On the night of January 9, 1992, Officer Frank Orta was patrolling University Avenue, an area known for prostitution and drugs, when he suddenly noticed a van, matching the description of the APB, make an illegal U-turn. When Orta flashed his lights and siren, the 1989 Mitsubishi pulled off to the side and he quickly called for backup. Within minutes, officers Don Tauli and Duane Beckman were at the scene. The driver, a man by the name of William Suff, appeared to be polite, but upon running his name through the computer Orta discovered that his driver's license was suspended and his vehicle registration was expired. The suspect was then transported to the Riverside police station for questioning. Christine Keers (The Riverside Killer) and Brian Allen Lane (The Fifteen Most Horrific Murder Cases Ever to Shock America) both provide details, with some from The Los Angeles Times.
A Killer's Past
Back at Riverside police headquarters, homicide Detective Christina Keers and John Davis began questioning the suspect. The interrogation lasted for hours and Lane says that Suff repeatedly denied any involvement in the prostitution murders. Investigators were going to need evidence to gain a conviction and without a confession their job became even harder. Police collected blood and hair samples from the suspect and arrested him for suspicion of multiple murders.
As investigators scrambled to find evidence, members of the media began digging into Suff's past. While his family remained tight-lipped and details of his early life remain vague, they were able to obtain several bits of information from public records. According to Keers and Lane, William Lester Suff was born on August 20, 1950, in Torrance, California. Unfortunately, when it comes to early childhood events - invariably, the most interesting pieces of the puzzle - very little is known. In regard to his siblings, Suff's brothers were also troubled, one by drugs, the other by a nagging predilection for pedophilia.
According to school classmates, Suff was a friendly person and skillful musician, who graduated 87th in a class of 144. The image of the friendly personality disintegrated with the 1974 report that Suff, then 24, and his former wife were arrested and later convicted of beating their two-year-old daughter to death. Suff was sentenced to 70 years in prison, but earned his parole in March 1984, after serving only 10 years. His wife served a mere 20 months before having her conviction overturned.
In 1986, Suff began working as a stock clerk for the county and, ironically enough, had delivered furniture to the Riverside task force headquarters midway through the killing spree. Friends of Suff described him as a mild-mannered man, who kept to himself and spent his free time writing stories and cookbooks. On at least one occasion his chili recipes won him first prize at a local cook-off.
On February 28, 1992, Suff was arraigned before Judge Becky Dugan in Division 22 of the Riverside Municipal Courthouse. Suff's attorney, Floyd Zagorsky, entered a plea of innocent on two of the 19 deaths to which his client was charged. After hearing arguments from both sides, Judge Dugan ruled there was enough evidence to send the case to trial.
Epilogue
William Suff's trial began on March 25, 1995, before Judge W. Charles Morgan in the Riverside Hall of Justice. A jury, consisting of seven men and five women, sat in the pews awaiting opening statements. Kelly wrote that prosecutor Paul E. Zellerbach chose to go first and explained to the jury that detectives had enough evidence to connect Suff to the murders of 13 prostitutes. He went on to describe Suff as a violent sexual sadist, who enjoyed torturing and murdering women.
Suff's two lawyers, Randolph K. Driggs, a former prosecutor who had worked with Zellerbach, and Frank S. Peasly, described Suff as an easygoing man who was simply in the wrong place at the wrong time. "This is largely a circumstantial case," Driggs told jurors.
Over the next several months, over thirty witnesses were called to the stand, the most damming of all being Faye Springer the state Department of Justice's foremost criminologist on hair and fiber analysis. According to Keers, Springer testified that microscopic samples of hair found at two murder scenes matched Suff's own hairs and that fibers from a pillow, blanket and sleeping bag found inside Suff's van were similar to those discovered near the bodies of Kim Lyttle and Christina Leal. In addition, Springer said a towel that covered Lyttle's naked body contained two fibers similar to the floor carpeting in Suff's vehicle. Other fibers, which were found on Suff's car seat, matched that of a T-shirt and sock found on Leal's body.
After 54 days of testimony and four days of deliberations, the jury found Suff guilty on 12 of the 13 counts of first-degree murder and one count of attempted murder. The jury also found Suff guilty of multiple murder, use of a deadly weapon and lying in wait. The following day, August 17, 1995, Suff was given the death sentence.
As of this writing William Suff resides on death row at San Quentin Prison, where he is awaiting execution. He continues to maintain his innocence and claims that police used him as a scapegoat. It has been rumored that Suff used two of his victims breasts in chilies he prepared for the Riverside County employees annual picnic, but that information has never been confirmed.