Ronald Baquiran BAE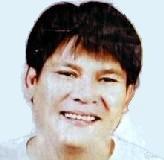 The Kawit shooting

A.K.A.: "Bossing"

Classification: Mass murderer
Characteristics: Drug-fueled shooting rampage - Motive unclear
Number of victims: 8 +
Date of murder: January 4, 2013
Date of birth: November 9, 1971
Victims profile: Michaella Andrea Caimol, 7 / Rhea de Vera y Alberto, 34, pregnant / John Monica de Vera, 3, daughter of Rhea de Vera / Alberto Fernandez y Jaminal, 55 / Irene Funelas, 40 / Al Dorio, 20 / Boyet Toledo, 44 / Adoración Cabrera
Method of murder: Shooting
Location: Tabon 1, Kawit, Cavite, Philippines
Status: Shot and killed by police the same day
---
The Kawit shooting was a mass murder that occurred in barangay Tabon 1 in Kawit, Philippines on January 4, 2013. 41-year-old Ronald Baquiran Bae killed at least seven people and wounded twelve others with a semi-automatic pistol, before he was shot and killed by police. Another man, 27-year-old John Paul Lopez, who was said to have been employed by Bae as his house caretaker, was later arrested for assisting the gunman during the shooting by reloading his pistol magazine.
Shooting
The shooting began just after 9 a.m., when Bae, together with Lopez, entered a store and asked the three Caimol children, among them his godchild Ken Cedric Caimol, for a man named Berto. When they replied that Berto was not there, Bae drew a .45-caliber Colt 1911 and shot at the children, killing 7-year-old Michaella, and seriously wounding her brother and sister.
Bae and Lopez then left the store and, while running through the street, Bae fired at anyone in his path, while Lopez would reload his pistol when he ran out of bullets. Thus he first killed Alberto Fernandez and his dog, who were standing at the porch, then a pregnant woman named Rhea de Vera with a shot in the stomach, as well as her 3-year-old daughter John Monica. Also killed was taho vendor Al Dorio, while his brother Antonio was wounded with a shot in the back.
Afterwards Bae returned to his home, where soon police arrived and asked him to surrender, though the gunman started shooting at police, until he was eventually killed when officers returned fire. Overall the shooting had lasted for about 30 minutes. Lopez on the other hand disappeared after the shooting, and a reward of 100,000P was offered for information that would lead to his arrest, though he eventually surrendered himself to police and was taken into custody.
Victims
Michaella Andrea Caimol, 7

Rhea de Vera y Alberto, 34, pregnant

John Monica de Vera, 3, daughter of Rhea de Vera

Alberto Fernandez y Jaminal, 55

Irene Funelas, 40

Al Dorio, 20

Boyet Toledo, 44
Another person named Adoracion Cabrera was also reported killed by the Cavite provincial government.
Among those wounded were: Baby Anolacion, 33, Emelinda Aquepel y De Vella, 41, Enrique Aquipel, Cheveri Jaminal Ayson, Jemerlen Ayson, 46, Dovie Cabrera y Magsino, 66, Ken Cedric Caimol, 3, Michelle Caimol, 2, Ricky Diola Dumip-ig, 17, Antonio Dorio, 15, Maricel Pajal, 27, Raul Ravelo, 73 and Kevin Magarago Vallada, 6
Perpetrator
Bae was born on November 9, 1971.
Aftermath
After Lopez had hinted to investigators that Bae had already killed other people in previous years and buried their bodies around his house, police searched the area and unearthed the skeletal remains of a human being. According to Lopez they belonged to Teodulo Villanueva, a former helper of Bae, whom he murdered in 2003 for duping him in connection with his fighting cocks.
Wikipedia.org
---
The Kawit mass shooting: Who is Ronald Bae?
By Maricar Cinco - Inquirer Southern Luzon
March 2, 2013
KAWIT, Cavite—No one could ever know what went on inside Ronald Baquiran Bae's head when he casually walked around his neighborhood and fired his gun indiscriminately, taking the life of eight innocent people.
On January 4, around 9 a.m., this closely-knit community still recovering from the revelry of the New Year past, was greeted by a burst of gunfire. Bae, clad in a sando and a pair of shorts, had stepped out of his home and had fired on everyone on sight.
Two children, a pregnant woman, a taho vendor and a tricycle driver, who just happened to drop off a passenger in Barangay (village) Tabon I, were among those killed. Twelve others, two of them children, were injured.
The carnage ended when responding policemen shot Bae dead. Questions however lingered and the nightmare lived on.
Neighbors remembered Bae in different ways. A few likened him to a community's "Robin Hood," with a solid build and a handsome face that resembled actor Jay Manalo, a female resident said.
Bae was also a former member of the village council until he ran and lost his bid to be the village chief of Tabon I in 2010. His campaign tarpaulin, which bore his alias "bossing," still hung by the front door of a neighbor's home the day he went on a shooting spree.
But others knew him to be the neighborhood bully, who flared up at the slightest provocation.
After the shooting, authorities pulled up records of the 41-year-old gunman, who turned out to be the son of Rodolfo Bae, a former police chief of Imus City, Cavite.
Cavite governor Juanito Victor "Jonvic" Remulla blamed the rampage on the police's failure to act on the villagers' report that Bae had been indiscriminately firing his gun days before the mass shooting. The Kawit police, however, denied receiving any prior complaint.
But Cavite police director Sr. Supt. Alexander Rafael confirmed that Bae had been on the police's watch list for illegal drugs. Records from the regional Philippine Drug Enforcement Agency showed that Bae faced charges for possession of illegal drugs in March 2010.
When authorities raided Bae's residence shortly after the shooting, they recovered 3.3 grams of shabu (methamphetamine hydrochloride) and found a .45 caliber pistol, an AK47 and an M16 rifle.
The mystery about Bae's real character deepens when one talks to the woman he had lived with for 13 years.
Sporting a tattoo, Maria Elena Bae, 36, is an attractive woman from Lubao, Pampanga whom Bae married in 2008 and with whom he had five children, the eldest being 12 and the youngest, 3. Bae had two other children from his first marriage.
"He was a good man and father," Elena said, until "he started using drugs again."
Elena and Bae's mother, Tomasa, both denied that Bae traded in "shabu", although Elena admitted that he had used the illegal drug. The two women said Bae earned a living buying and selling used cars and breeding game cocks.
Bae bred cocks in a farm in Noveleta, Cavite, but also owned a small poultry farm right across his house in Tabon I. He also had a rest house in Tagaytay City, Cavite.
In August 2012, the family moved into their newly-constructed, two-story home in a hilly village in Guagua, Pampanga. The house in Kawit was left in the care of Bae's helper, John Paul Lopez, 27, a resident of Rosario, Cavite.
In an interview at Bae's wake in Imus City, Elena said she never thought her husband would end up killing people. Though they had fights and he sometimes hit her, her husband never aimed his gun at her, she added.
But she admitted that there were instances when Bae acted strangely, something that she blamed on the effects of drugs. "He would talk to himself. Sometimes his eyes would roll upward," she recounted.
She added that once she saw Bae talking to a wall in their house, and saying things like "I am the devil." He also said he saw shadows peering at him, Elena recalled.
The couple had a big fight on December 30. Elena said Lopez came to visit them in Pampanga and that he and Bae had drank heavily and used drugs.
"He was jealous of John Paul. I said, 'Oh, no, dad,'" Elena said.
Then Bae started hitting her on the head. When it looked like he was about to draw his gun, Elena collected their children and barricaded themselves in a room. They stayed there until Bae and Lopez left.
"It was as if he had been possessed, as if he had become a demon," Elena recalled.
Bae and Lopez drove a blue 1998 model Mitsubishi Lancer to Kawit, which the police recovered two days after the mass shooting. Deputy provincial police director Senior Supt. Dionisio Borromeo said the car had been abandoned across a shopping center in Barangay Tabuan I in Silang. Its doors were locked but its rear windshield had been smashed.
According to witnesses, Bae's face looked blank as he shot at his victims with a .45 caliber gun. He was assisted by Lopez, who helped reload the weapon whenever it ran out of bullets. After the shooting, Lopez disappeared. He was turned over to authorities by his relatives on the evening of January 4.
In an interview at the Criminal Investigation and Detection Group (CIDG) headquarters in Imus City, Lopez claimed he had acted under duress as Bae threatened to kill him if he did not reload the gun for him.
Lopez said the gunman did not fire his gun down to the last bullet, but "kept one bullet and threatened to use it on me." The authorities, however, did not buy his alibi and charged Lopez with multiple murder and frustrated murder for his "willful" participation in the crime.
On that fateful day, Bae first shot a dog at his neighbor's house. He then shot its owner, 55-year-old Alberto Fernandez, who had looked out from the veranda after the initial shot.
"Bae then walked away casually, without any word or facial expression," said witness Willy Salvador, a resident of the area. He said no one had dared stop the gunman who "fired at anything that moved."
Bae then walked toward a store, looking for his neighbor, Berto Caimol. Told that he wasn't around, Bae then directed his rage at Caimol's three children. One of them, 7-year-old Michaella Andrea, died.
The shooting drove Maita Lacorte, a relative of the Caimols, and seven others, including four children, to flee towards an open rice field. "As we ran (and sought cover in the cogon grass), I told the children not to make any noise. They cried quietly," Lacorte recalled.
Based on the residents' accounts, the gunman had walked approximately 200 meters from his home to a public market, passing by at least 70 houses and shooting more people.
The police named the other victims as Boyet Toledo; Irene Funelas, 38; Al Drio, 20; Rhea de Vera, 34, who was two months' pregnant, and her daughter Jan Monica, 3, and Adoracion Cabrera.
"There was no screaming. We locked all doors and windows as soon as we heard the gunfire from the other street. (The entire street) turned into a ghost town," recounted resident Arvin Aquitel.
Bae was laid to rest in simple and private funeral rites at the Angelus Eternal Garden in his father's hometown in Imus City.
"(Our) children are too young to understand, but they (somehow) know what happened because they heard about it in the news," Elena said.
"I apologize to his victims. Nakakahiya sa mga napatay niya. Sana hindi sila magagalit sa amin (I hope they won't take it against us)," she said.
But the long list of Bae's victims did not end there. On January 17, the CIDG recovered human remains from Bae's poultry farm in Kawit.
Cavite CIDG chief Chief Inspector Reynaldo Magdaluyo said Lopez led them to the shallow grave and told police that the skeletal remains belonged to a certain Teodulo Villanueva, who was last seen alive with Bae in 2004. Villanueva and Bae allegedly fought over illegal drug dealings.
The Kawit mass shooting has been compared with the December 17 murder of 20 school children at the Sandy Hook Elementary School in Newtown, Connecticut. The Cavite incident happened shortly after the death of 7-year-old Stephanie Nicole Ella from celebratory gunfire on New Year's Eve, prompting President Aquino to order a crackdown on unlicensed firearms.
In Cavite alone, according to police records, there are at least 7,700 unlicensed firearms, among them Bae's gun. It's a grim statistic that has people asking: How many more Baes could be lurking in their seemingly quiet and peaceful communities?
---
Skeletal remains found in Kawit killer's backyard
The Philippine Star
January 16, 2013
MANILA, Philippines - Are there more murder victims?
Skeletal remains, believed to be human, were exhumed yesterday in Cavite, which a witness said were those of a helper of Ronald Bae, the former barangay official who went on a shooting rampage and killed seven people.
Forensic experts and investigators from the Cavite Police Provincial Office led by Chief Inspector Reynaldo Magdaluyo were accompanied by Bae's helper John Paul Lopez to the grave site in Tabon 1 in Kawit, Cavite, near the house of Bae.
Lopez said the skeletons belonged to Bae's former helper Teodulo Villanueva, whom Bae allegedly killed in 2003 for duping him in connection with his fighting cocks.
Villanueva has been on the police list of missing persons since 2003. An identification card kept by the police Criminal Investigation and Detection Group in Cavite identified Villanueva as a Japanese cuisine cook at the Manila Polo Club.
Police are also checking possible drug links.
Magdaluyo told The STAR that though the bones appeared to be human, they needed an analysis by forensic experts.
Lopez said he was not part of the crime. He earlier told police that Bae, who was killed by policemen during his shooting rampage, had buried around his house the bodies of other people he had murdered in the past years.
The bones will be sent to the Crime Laboratory at Camp Crame for analysis and identification.
Lopez, who is being held without bail as an accomplice of Bae in the mass killing, has been helping authorities dig up more information on Bae.
---
Kawit gunman: Good neighbor with mysterious past
By Katrina Domingo - SolarNews.ph
January 7, 2013
Born on November 9, 1971, Ronald Baquiran Bae - the Kawit gunman who was slain by cop after he shot eight people and wounded 11 others - was the middle child among five siblings.
He was married to Elena Aguilar Bae for 13 years and had five children with her.
But before their relationship, he had a couple of daughters from two other women.
The Bae family first lived in a house at 2847 Tanib Tabon 1 in Kawit, Cavite.
Neighbors said they left the community around 2010 and resettled somewhere in Tagaytay,
Then they moved to a new home in Guagua, Pampanga.
"Basta nakabili sila ng lupa dito tapos nagpagawa ng bahay," a female neighbor in Guagua said. "Tapos sabi ng mga bata, yung mga anak nya, galing daw silang Tagaytay. Pinagbili daw yung bahay nila doon. Tapos meron pa daw silang bahay sa Cavite [All I know is they bought land here and had a house built. The kids - their children - said they came from Tagaytay. They said they sold the house there. But they said they still have a house in Cavite]."
The reason for the Bae family's frequent change of residence remains unknown.
But their neighbors - men and women - in Cavite and in Pampanga agree that Ronald Bae was once a good neighbor.
Among the comments of neighbors, who requested not to be identified:
"Wala kaming nakitang pangit sa kanila. Mabait silang kausap [We didn't see anything bad about him. He's nice to talk to]."
"Mabait naman siya po. Wala naman po syang kaaway dito eh [He's a nice guy. He has no quarrels with anyone here]."
"Mabati naman yan. Tinutulungan kami 'pag walang nakakain. Binibigyan din kami niyan eh [He's a good guy. He helps us when we have nothing to eat. He gives us something]."
"Mabait, galante, matulungin. Nasa kanya na lahat. Ewan ko po bakit nagkaganoon [Nice, generous, helpful. He had everything. I don't know what happened to him]."
Ronald Bae's generosity may be his family's being well off - apparently. But their source of income remains unconfirmed.
Ronald's mother Tomasa said her son made profit from buying and selling cars.
But Ronald's wife Elena claimed that they had a defunct business of breeding fighting cocks.
Police investigators themselves, when asked for a clear background of Ronald Bae's wealth and influence in Cavite and Pampanga, said they have yet to uncover the gunman's background.
"Wala kaming mababanggit tungkol diyan sa ngayon. Kaya iimbestigahan namin ng husto [We can't say anything about that as of now. That's why we're going make a thorough check]," Chief Supt. James Menad, PNP Region 4A director, said.
One thing the police are sure of is that Ronald Bae was granted licenses to several high-caliber firearms.
He had licenses for a .45-caliber pistol and for two assault rifles - an M-16 and an AK-47, according to Senior Supt. Alexander Rafael, officer-in-charge of the Cavite Provincial Police Office.
But the police are still clueless why or how Bae was issued such weapons.
So far, the police seem to be uncovering more questions than answers regarding Ronald Bae's background.
What is his real source of income? Why did he frequently change his residence? Why was he issued with licenses for high caliber guns?
As to what triggered his shooting rampage last January 4, investigators are quite certain his use of illegal drugs was one factor.
Ronald Bae's wife Elena and his longtime property caretaker and reloader John Paul Lopez confirmed that, contrary to reports of a rift with his wife, his drug use was due to the discovery that he was adopted.
Lopez said Bae learned around September 4 that he was an adopted child and that he wanted to find his real father.
Elena Bae said her husband only started taking drugs when he started having problems with his family.
At one point, she said Ronald kept saying that he was so tired, making her think that he was on the brink of suicide.
Ronald Baquiran Bae may be dead. But his personal story and motive for the massacre remains a puzzle that is far from being solved.
---
Cavite shooting rampage leaves 9 dead
SunStar.com.ph
January 4, 2013
MANILA (Updated) -- An intoxicated man fatally shot eight people, including a pregnant woman and a seven-year-old girl, before he was shot dead by police Friday, officials said.
At least eight other people were wounded in the shooting rampage in Kawit town, Cavite, said provincial Governor Jonvic Remulla.
He identified the gunman as Ronald Bae, whose age was unclear, though officials said he appeared to be in his 30s or 40s. Bae was killed in a shootout with responding police.
It was not immediately clear why Bae went on the rampage, Remulla said.
The governor said, however, that Bae left his Kawit neighborhood about a year ago after he lost an election for village chairman, and returned Monday due to a "marital problem" with his wife, whom he had left in northern Pampanga province before New Year's.
He said Bae and several friends were on a "drug and alcohol binge" from Monday to Friday, drinking alcohol and taking methamphetamine. Bae left a store where he and his friends were drinking but later returned with his caretaker and began the shooting spree in the surrounding neighborhood, Remulla said.
Remulla said the caretaker of Bae's house in Kawit who was later identified as John Paul Lopez, was seen reloading the gunman's weapon.
According to police investigator Arnulfo Lopez, residents in the area heard Bae threatening to kill the caretaker if he did not reload the gunman's pistol during the shooting.
Police arrested Lopez Friday evening.
Remulla said Bae first killed a man who lived across the street from his house. He also killed the man's dog.
"He just shot at anyone he saw," Remulla said. "You could see that these were really acts of a madman. He even killed the dog."
Bae then shot and killed the seven-year-old girl inside her home and wounded her two younger siblings -- her two-year-old sister and four-year-old brother, who is one of the gunman's godsons.
The two siblings who survived were in critical condition at a hospital. No details were immediately available on the condition of the other victims who were wounded.
The pregnant woman died after being shot in the stomach, Remulla said. Her six-month-old fetus also died.
Television reports said the woman made a frantic call for help to her mother, Baby Alberto, who heard screams and gunshots.
"She said, 'Please, don't! Please don't!'" Alberto quoted her daughter as pleading to the gunman. She said her daughter was found dead in the bathroom hugging her three-year-old daughter, who also died.
Edwin Lacorte, an uncle of the three children who were shot, said he could hear them screaming from his home nearby.
"I could not do anything," he said. "I could hear them screaming and I heard the shots."
Lacorte said that he later saw bullet-riddled cushions that the children had apparently used to protect themselves during the attack.
"It must have been the eldest who covered them with the cushions," he said.
Lacorte said he was at home during the rampage, and that as Bae closed in on his house, he fled with his wife and their four children, two grandchildren and three nieces.
He said had he not been home, "my family would have been wiped out."
Lacorte said he and his family crouched as they ran from the gunman through the muddy former fishpond behind their house.
"He was shooting at us as we were running," he said.
Malacañang condemned the shooting rampage, noting that the carnage will certainly fuel the government's relentless efforts to clamp down on loose firearms.
In a briefing in Malacañang on Friday, Deputy Presidential Spokesperson Abigail Valte said the Palace is condemning the attack considering that some of the casualties are children and given the large number of deaths.
"As of the moment, what we can say is that this incident will certainly fuel the efforts of the PNP (Philippine National Police) into its drive against loose firearms," she said.
Police estimate there are about half a million firearms that are either unlicensed or have expired licenses around the country.
The Cavite Provincial Government has vowed to shoulder the funeral expenses of the victims, reports said. (AP/PNA/Sunnex)