Roger Kingsley DEAN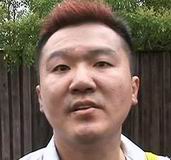 Classification: Mass murderer
Characteristics: Nursing home fire - To destroy evidence that he had stolen about 230 tablets prescribed to the residents
Number of victims: 11
Date of murders: November 18, 2011
Date of arrest: Next day
Date of birth: 1976
Victims profile: Dorothy Wu, 85 / Alma Smith, 73 / Reginald Green, 87 / Lola Bennett, 86 / Ella Wood, 97 / Urbana Alipio, 79 / Caesar Galea, 82 / Doris Becke, 96 / Verna Webeck, 83 / Dorothy Sterling, 80 / Neeltje Valkay, 90
Method of murder: Fire
Location: Sydney, New South Wales, Australia
Status: Sentenced to life in prison without parole on July 31, 2013
---
Life for killing 11 people in rest home
Sydney Morning Herald
August 1, 2013
He murdered 11 people by setting fire to their Sydney nursing home while they slept.
Now aged-care nurse Roger Dean will spend the rest of his life in an Australian jail.
Justice Megan Latham delivered a life sentence to the 37-year-old for the November 2011 crime, which left the city in a state of shock.
About 4.50am on November 18, 2011, Dean set fire to beds in two rooms of the Quakers Hill nursing home where he was working as the night nursing manager.
One of the rooms was empty – the other housed two residents who were asleep in their beds.
Emergency services rushed to the home to find black smoke billowing from the windows and residents in a state of panic.
Many were saved, but the failure of Dean to tell firefighters that there were two fires meant that firefighters did not became aware of the second fire until it was too late.
Five of the residents perished in the fire, while a further six died later in hospital from the injuries they sustained.
The victims were: Dorothy Wu, 85; Alma Smith, 73; Reginald Green, 87; Lola Bennett, 86; Ella Wood, 97; Urbana Alipio, 79; Caesar Galea, 82; Doris Becke, 96; Verna Webeck, 83; Dorothy Sterling, 80; and Neeltje Valkay, 90.
Standing outside as the home as ambulance officers frantically tried to save the residents, Dean did a television interview with Channel 7.
"There was a fire and I did what I could to get the residents out," he said.
"It's a bit overwhelming ... but we got a lot of people out, that's the main thing."
After Dean pleaded guilty to the murders on what was to be the first day of his murder trial in May this year, it emerged that he had lit the fires to destroy evidence that he had stolen some 230 painkilling tablets prescribed to the residents.
The night before the fire, Dean repeatedly went into the room where the home kept its addictive medications and stole 237 tablets of the narcotic painkiller Endone and one capsule of the morphine drug Kapanol. These can be bought, with a prescription, for about A$85 (NZ$95).
He became extremely fearful when nursing home managers discovered the drugs had been stolen, and called police.
The next night, after trying unsuccessfully to get into the locked room where the drug registry books were kept, Dean told two junior nurses to take an unscheduled break and then walked into the A2 wing. Using a stolen cigarette lighter, he set fire to the sheets of an empty bed.
Outside court, relatives of Dean's victims cheered and embraced.
Elly Valkay, whose mother Neeltje Valkay, 90, died in the blaze said the life sentence was "wonderful".
"I hope he suffers as much in jail as my mother suffered in the last days of her life, which was horrendous," Valkay told reporters.
Garry Green, whose father Reg Green was Dean's tenth murder victim, said justice had been done.
"Hopefully (Dean) lives for a long, long time and it's very uncomfortable," he said.
Amanda Tucker, the granddaughter of 80-year-old victim Dorothy Sterling, said a life sentence wasn't good enough.
"My nana never made it out of that nursing home ... every time we picture my nana we wonder whether she was in pain or if she was scared or screaming or needing help," Tucker told reporters outside court.
"He walked straight past her and didn't help ... so a life sentence is never going to be good enough.
"It's never going to take away the pain of my sister who was extremely close to my nan, who's been on an emotional ride for years.
"It's never going to take the pain away from any of these families."
Paul Cachia, whose mother Emmanuela Cachia died in hospital from infections months after the fire, said it made him angry to see Dean at the sentencing.
"He's a son of a bitch, "He's lucky I didn't get my hands on him, put it that way," he told reporters.
---
Quakers Hill Nursing Home killer Roger Dean sentenced to life without parole for murders of 11 elderly residents
The Daily Telegraph
August 02, 2013
ROGER Kingsley Dean will never be released from jail; the families of his victims will never get over their loss.
Dorothy Sterling used to dance in the corridors of Quakers Hill Nursing Home.
But now whenever Amanda Tucker thinks of her beloved grandmother, she wonders if the sweet old lady died scared and screaming for help.
Ms Sterling, 85, was one of mass murderer Roger Dean's first victims.
"We picture our nana, we (have to) think if she was scared or if she was screaming needing help," Amanda Tucker said.
The granddaughter of victim Dorothy Sterling said no punishment would ever be enough for Dean, adding the fatal fire had robbed the family of their happier memories.
"Our memories aren't of a sweet lady who passed away of natural causes, we had to give DNA to know that that was our grandmother. It's not a nice way to remember anything.
"It's never going to take the pain away from any of these families."
Dean set fire to an empty bed in a room where Ms Sterling and another immobile and helpless resident, Dorothy Wu, were sleeping on November 18, 2011.
He then led another concerned resident away from the blaze, lying to her that help was on the way.
"My nanna never made it out of that nursing home,'' Ms Tucker told reporters outside court after Dean was sentenced to life imprisonment for the murders of 11 elderly nursing home residents.
"He walked straight past her and didn't help.
"Our memories aren't of a sweet lady who passed away from natural causes. We had to give DNA to know that was our grandmother. He stole our memories.''
There were mixed emotions among the dozens of relatives of Dean's victims who crammed into the Supreme Court in Sydney on Thursday - relief and joy at the lengthy sentence, anger at the atrocity of Dean's actions and grief for the loss of their loved ones.
Paul Cachia, whose mother Emmanuela Cachia was seriously injured in the blaze and later died, raised his hands in the air and cheered outside court, saying justice had been done.
"He's a son of a b... He's lucky I didn't get my hands on him, put it that way,'' Mr Cachia said.
But Lorraine Osland, whose mother Lola Bennett perished in the blaze, said a life sentence wouldn't make any difference to her family's pain.
"He got a life sentence and so did we,'' Ms Osland said through her sobs before she was led away.
Many relatives broke down in court as Justice Megan Latham described the pain and terror Dean's victims must have felt before their deaths, and the guilt many relatives felt for putting their loved ones in a home they chose "as a place of care and safety''.
One woman fainted and had to be carried out of court mid-way through the sentencing.
Tina Baker, whose mother Neeltje Valkay perished in the blaze, said she still wakes up in the middle of the night, picturing her mum's face.
Ms Valkay would have turned 92 in ten days time.
"The heartache will never go away,'' Ms Baker said.
"But justice has been served and I'm very happy about that.''
Justice Latham paid tribute to the relatives of the victims who had to deal with the "extremely far reaching consequences'' of Dean's actions.
"Each relative of each murder victim expressed a profound sense of loss,'' she said.
"Not just for the victim's life, but for the lost connections with family, the lost opportunities for extended family gatherings and the telling and retelling of family stories that give everyone a sense of the past, a sense of place and a sense of self.'
Dean, 37, showed no emotion as Justice Megan Latham said he would never be released on parole.
The announcement that the arsonist would never walk free from prison was met with tears and applause from a packed public gallery of the victims' relatives.
One family member yelled out "you'll get yours" as Dean was led from the courtroom dock by sheriffs.
It had been a dramatic sentence, with one female relative collapsing shortly after the sentencing remarks began.
Justice Latham said that there had been "planning and premeditation" on Dean's behalf when he lit two separate fires in a high dependency unit of the Quakers Hill Nursing Home in the early hours of November 18, 2011.
The court deemed Dean's murders fall into the worst case of offending.
The judge noted all of the victims had been under Dean's care, and that he knew two of victims who were sleeping in the room where he lit the second fire were immobile.
"The terror and fear experienced by the victims must have been horrific," Justice Latham said.
"A worse fate is difficult to imagine."
During sentencing proceedings for Dean earlier this year, 11 victim impact statements were read detailing the anguish the families felt knowing they had placed their loved ones at the home.
The court heard many of them sat by hospital bedsides in the days after the fire, watching them "succumb to burns and respiratory failure."
Justice Latham said Dean's moral culpability for the crime, which officially made him the state's worst ever mass killer, wasn't diminished by a diagnosed personality disorder.
The court heard Dean, who was bullied at school and endured a difficult relationship with his family, is "narcissistic."
The state's senior Crown prosecutor Mark Tedeschi QC called for a life sentence during a hearing in June.
He pleaded guilty to all charges against him on the morning his Supreme Court trial has been due to start in May.
He was sentenced to a minimum of six years for the eight counts of recklessly causing grievous bodily harm.
Outside court, family members embraced and punched the air with their fists.
Two of the residents who died at the home in the November 18, 2011 blaze were immobile and couldn't be moved from their beds.
Dean lit the fires to cover up the theft of 238 painkillers from the home's treatment cupboard, later telling police he felt "a sense of evil" come over him.
He also pleaded guilty to eight counts of recklessly causing grievous bodily harm.
Earlier that evening police had visited the home to investigate the missing painkillers, but had left to go to an urgent job.
The court heard it was during those hours that Dean lit the blaze.
---
Nursing home killer Roger Dean rescued survivor and told others that 'help was on its way'
By court reporter Jamelle Wells - Abc.net.au
June 5, 2013
A nursing home resident has told a Sydney court the nurse who set fire to the building, killing 11 people, rescued her and said help was on its way for others.
Helen Perry had emphysema when she lived in the Quakers Hill Nursing Home that was destroyed by fire in November 2011.
She has given evidence on the second day of a sentencing hearing for registered nurse Roger Dean, who has pleaded guilty to 11 counts of murder.
Ms Perry said she was in a room with three other women, including one with a broken hip and one who was paralysed.
She said after the fire alarm went off, Dean took her outside and told her "help was on its way" for the others and for her friend in another ward.
The witness said outside the home there were bodies everywhere in beds and on the ground.
She said some beds had more than one body in them and it was like a war zone.
Another witness, Lang Reid, a friend of Dean's from a bible study group, said Dean seemed to be under stress after the fire but she was not sure if he was under the influence of drugs.
Ms Reid said Dean had also once expressed concern about people finding out he was gay.
Dean's former boyfriend previously told the court he was taking "too many tablets" and his behaviour was odd.
Police say the 37-year-old deliberately set the home on fire to try to cover up his theft of prescription drugs.
His sentencing hearing continues before a public gallery packed with friends and relatives of the fire's elderly victims.
---
The victims of the Sydney nursing home fire
By Jordan Baker and Nicole Hickson - Aww.ninemsn.com
Tuesday, May 28, 2013
They survived wars, hardship and personal tragedies, and after lives of struggle, expected to spend their final years in peace, surrounded by their loving families.
Instead, their lives were stolen in terrifying circumstances. At 5am on November 18, 2011, fire broke out at the Quakers Hill Nursing Home in Sydney.
Three people lost their lives at the scene, and eight more died afterwards in hospital, their frail bodies unable to withstand the trauma.
This week, aged-care nurse Roger Dean pleaded guilty to 11 counts of murder in the NSW Supreme Court, admitting he started the fatal inferno to cover up his theft of painkillers from the nursing home.
Here, we discover the remarkable life stories of the fire's victims.
It was 1944 in Friesland, Holland. Neeltje Valkay and her father were hiding not only Jews, but also Neeltje's Hungarian fiancé, Bela, who fled a forced work camp when he was ordered to fight for the German army. Dutch citizens who hid fugitives put their own lives at risk, but young Neeltje did not hesitate.
On at least one occasion, her quick thinking saved them all. At the stamp of German boots outside, Bela and the others scrambled to hiding places in the walls and floor, but Neeltje had a plan; she wrapped her father in blankets and helped him into a bed in the front room.
"When the soldiers came in to search everything, he started coughing," Elly, Neeltje's daughter, tells The Weekly.
"The Germans hated disease, so when Mum said her father was very sick and very contagious, they never searched the house. She worried about them and never thought about herself, she was a very selfless woman."
She thought of others again 67 years later, when a fire started in her bedroom at the Quakers Hill Nursing Home.
Neeltje, 90, was rushed outside suffering from severe smoke inhalation and as the officer went to return to the fire, she whispered to him through her burned throat, "Be careful".
Often, in the aftermath of tragedies, we focus on the loss of lives that are yet to be lived. After the Quakers Hill fire, we are mourning the deaths of men and women such as Neeltje Valkay, who lived through extraordinary times and overcame struggles few of us can imagine.
They deserved to live out their lives in peace, but instead they suffered indescribable terror and pain.
"What happened is cruel," says Neale Becke, whose 96-year-old mother, Doris, died in the fire.
"We knew we would eventually have a phone call about Mum. But she didn't deserve this after the hard life she's led, the long life — she didn't deserve this."
The war heroine
Only war and death could separate Neeltje and Bela Valkay. They had met at a birthday party in 1940, when Bela fell in love with the beautiful girl with luscious brown hair.
After surviving the war, they married and had three children. "It was a big struggle," Elly says. "They were living on coupons and it was hard in Holland at the time, which was still trying to recover from war."
They decided to migrate to a warmer country. "I remember coming to Fremantle for the first time and there was sunshine. Mum's whole poise changed because it was clean and warm. She just loved it."
The Valkays settled in Quakers Hill, then a semi-rural suburb in outer Sydney, and built their own home — the house in which Elly still lives. "It was a hard life, but a good one. Mum fulfilled her life's ambition, which was to be a mother and to be a grandmother."
When Bela passed away in 1987, Elly moved in with her mother. Yet it was only in May 2010, after a few bad falls, that doctors suggested Neeltje move into an aged-care facility.
She was happy at the Quakers Hill Nursing Home. It was there, aged 90, that her nails were painted for the first time.
"She said, 'Guess what, Elly? They put nail polish on me.' We couldn't stop laughing."
A lifetime of love
Like Neeltje and Bela, Cesare Galea and his wife, Valentina, were immigrants, fleeing Egypt after World War II. They too settled in Sydney, where they had two daughters, Trish and Rosana.
Theirs was also a love story. When the nursing home fire claimed Cesare's life, the couple was approaching their 63rd wedding anniversary. Of Cesare's 82 years on earth, he spent only 20 of them without Valentina.
"She's just devastated," says daughter Trish Rynne. "She's not taking it very well. Mum can still look after herself and my sister and I would take her to see Dad five times a week. Dad's mind was okay, it was just that he couldn't walk or look after himself. He would have lived for a while. What he had left was stolen from him. The grandkids have taken it badly, too, because Dad was the one who picked them up from school for us — he spoilt his grandkids.
"He should have slipped away peacefully in his sleep. He shouldn't have to suffer and struggle like he did. He fought a good fight, he didn't want to leave us, but in the end, it was too much for him."
A good life, a hard life
Doris Becke was as tough as they come — "a fighter", as her family describe her — but the fire was too much for her, too.
She was born under a cloud of tragedy. Her mother's best friend was murdered by a spurned suitor just months before her birth, so she was given the second name Mercy in her memory.
She lived the hard life of a farmer's daughter, then a farmer's wife. She and her husband, Christopher, struggled to earn enough to support their five children.
They chanced upon the money for their first car when Christopher's greyhound won a race at the track and it was not until their children had grown up that they bought their first house.
They were not able to enjoy it for long, however. In 1963, Christopher was diagnosed with cancer and, four days after the diagnosis, he died.
His widow was distraught. "They did everything together, everything — I know there wasn't ever an argument between them," says Doris' son, Neale.
"They had a good life, but a hard life. They were very much in love and very happy. Mum was a widow for 48 years. She was asked out a few times after Dad died, but she always said, 'I've only ever had one man and that's your father'."
Doris and Christopher leave behind an extended family of 90, including children, grandchildren, great-grand-children and great-great grandchildren.
Doris was spirited to the end. "I used to give Mum a lot of cheek," says Neale, "and she always said, 'I'll fix you up', but she never did. On the Wednesday before the fire at Quakers Hill, I said, 'Move your big bum, Mum, so I can give you a cushion'. She said, 'I'll box your bloody ears.' She was 96 years old."
Starting over in a new land
Urbana Alipio, 79, was another who tore up the roots of her life to settle in Australia.
She was born in the Philippines and raised three children as a single mother in Manila after separating from her husband. Her daughter, Judith, emigrated to Australia in 1988 and Urbana followed her six years later.
Urbana looked after her grandchildren while her daughter and son-in-law worked. As a result, she was so close to her granddaughter, Abigail Valmeo, that Abigail took responsibility for her grandmother's care as she grew older.
Yet, eight years go, Urbana was diagnosed with dementia. "When my first daughter was already three and a half, she started fighting with my daughter [and] she started playing with her toys," says Abigail.
"My daughter said, 'There's something wrong with Nana'." Abigail and her mother cared for Urbana until they could no longer cope.
Five years ago, with much sorrow, they moved her to Quakers Hill. "In the Asian tradition, we look after our elderly. There are no nursing homes in the Philippines."
Nevertheless, Urbana was happy. "She'd always been a happy person, always had a smile ... she loved to cook and dance, and share with other people," says Abigail. "I feel sick about the way she died, it's just unbelievable.
"We thought it was just a dream, but it's a reality. She died from the smoke inhalation. We were not prepared for this. We were prepared for her to die in old age, but not this way. She should have lived happily for the remaining days in her life."
These families have more in common than grief. All were reluctant to send their loved ones to a nursing home, but had no choice and were pleased with their quality of life at Quakers Hill.
All are devastated by the horrific deaths their loved ones endured. And they are appalled and bewildered that a registered nurse who worked at the home, 35-year-old Roger Kingsley Dean, deliberately started the fatal fire.
Of the 11 people who had died in the fire, only a few died instantly. The others suffered days of pain, slipping in and out of consciousness.
Relatives will never forget the fear in their eyes as, even in hospital, they kept reliving the memory of being surrounded by fire, but physically unable to flee.
"She kept saying how hot she was," says Elly Valkay, who stayed by her mother's hospital bedside in her final days. "She said, 'I'm burning, I'm burning, it's dark'."
The fire left Doris Becke unable to speak, but as her family went to leave hospital after a visit, "her eyes flew open and there was sheer terror on her face", her son, Neale, says.
"It was like she was in the fire and I was leaving her. Every time she started to wake up, she was trying to remove the tubes, she was kicking her legs in the air."
Trish also watched the terror in her father Cesare's eyes. "He didn't really talk, he was struggling for breath so much, but the look in his eye, you could see he was terrified," she says. "When he was half asleep, he was yelling, 'Help, wake up!'
"Imagine what it's like to be in bed with smoke or fire and you can't get yourself up, it's horrific. These are helpless, elderly people who can't run, can't do anything, can't help themselves.
"I've never seen my dad with that look in his eyes, he was so scared."
Their only consolation is that their parents and grandparents are finally at peace.
"Mum was a very Christian, believing person," says Elly Valkay, "so she's safe in the arms of the Lord, holding onto Dad's hand."
---
Nurse pleads guilty to 11 murders
By Lisa Davies, Stephanie Gardiner and Paul Bibby - Sydney Morning Herald
May 27, 2013
He was the aged-care nurse entrusted to treat the elderly and infirm, but instead Roger Dean started a fatal blaze and murdered 11 helpless residents.
Dean, 37, today pleaded guilty to 11 counts of murder following the fire that he stood by and watched as it engulfed the elderly residents of the Quakers Hill Nursing Home in Sydney, on November 18, 2011.
Three elderly residents died during the inferno and a further eight died from injuries afterwards.
Dean, wearing a black suit, blue tie and with his black hair worn long over his ears, looked at the ground as he quietly said guilty to each count, as relatives of the victims of the fatal blaze cried in the public gallery of the NSW Supreme Court, holding hands in solidarity.
In the same quiet voice, Dean also pleaded guilty to eight charges of recklessly causing grievous bodily harm.
He had already entered guilty pleas to two counts of larceny over the theft of painkillers, and they will be dealt with together with the more serious offences, Justice Megan Latham said.
Last year, Dean had offered to plead guilty to the lesser charge of manslaughter, but it was rejected by prosecutors.
The Crown has previously alleged that Dean started the blaze at two separate points within the building and then stood by and watched as the blaze took hold.
The victims have been named as: Dorothy Wu, 85 and Alma Smith, 73, who both died at the scene; 87-year-old Reginald Green; Lola Bennett, 86; Ella Wood, 97, Urbana Alipio, 79, Caesar Galea, 82, Doris Becke, 96; Verna Webeck, 83; Dorothy Sterling, 80, and Neeltje Valkay, 90, who all died in various hospitals after the fire.
The scene which confronted authorities in the pre-dawn darkness that day 18 months ago was among the most horrifying experiences many rescuers had experienced, they revealed in the aftermath.
An automated fire alarm at 4.53am (local time) summoned two fire engines with crews of four.
They were there within six minutes, but parts of the single-storey home were already well alight.
At first crews had no idea how many people they had to rescue, where they were or how mobile they were.
Inside the burning ward rescuers could see nothing for the black smoke billowing from burning mattresses and furniture, and they could hear little above their respirators, NSW Fire and Rescue Deputy Commissioner Jim Smith told Fairfax Media at the time.
The firefighters reverted to training: Pattern searches along the walls and then into the middle of the rooms, a plan that led them to extinguish the twin blazes and save lives.
"When people ask me how I cope with something like that, well from my point of view all these people are alive today because of the fantastic job that the crews did," Smith said.
By the time the first crew had entered the building, the second crew from Blacktown had arrived and sent a "red message" calling for help to fight a second fire in an occupied room in another ward.
Backup was on the way.
The fire was in a room that held four elderly women, and it had spread to the ceiling. All four perished.
One of those was Mrs Becke, and her son Neale has said even though his mother was one of the first rescued, she never regained consciousness.
"Her bed was straight under the hole in the roof," Becke said.
"It's just my guess, and it seems right, is that she was in bed and that the roof was burning and bits of plaster were falling on top of her."
It took the family seven hours to track her to Blacktown Hospital where - covered in soot and suffering superficial burns all over her body - she was almost unrecognisable.
"I know she was an old lady at 96, but she didn't deserve to go this way," he said.
In the early minutes the rescuers tried to push beds out a side exit, but a handrail jammed the first bed. It had to be pulled back into the corridor.
Those who were rescued via that exit were carried to the door and passed to emergency workers outside. At this stage the firefighters knew anyone in the burning ward would die unless they were retrieved within minutes.
They probably also knew, Smith said at the time, that some of those rescued would never recover.
By 5.20am the firefighters and the firewalls had contained the blaze and by about 6am Smith was tackling the numbers.
Soon it was apparent two were missing. They were found, dead, in the room where the fire began.
By about 7am the rescue was over and a second more thorough search was conducted, before Smith handed the site to police.
Smith is sure smoke killed most of the victims, and it made the rescue extremely difficult.
He said materials used in the furniture had been banned in the US and Britain, and from Australian places of public entertainment, like football stadiums, but not in hospitals or nursing homes.
He also said having a sprinkler system would have saved lives.
That is a key plank of the rebuilding project, with developers revealing in February this year that the A$25 million (NZ$30m) project would have the most advanced fire-prevention devices in NSW.
It would also be three times bigger than the home where the elderly residents were killed and have a memorial garden dedicated to the fire victims.
Dean has shown little emotion during his previous appearances in court, usually via audiovisual link.
The only time he has spoken has been when he pleaded not guilty to murder late last year, which he did in a quiet voice.
On a number of occasions he has elected not to appear in court, choosing instead to stay in the cells below and having his court papers handed to him there.
Each time Dean has appeared he has worn a large wooden crucifix, prominently displayed over his prison greens.
---
Carer charged after five die and 31 are injured in raging fire at Sydney nursing home
Nurse Roger Dean, 35, charged over deaths
Flames flared in two different parts of the building
Rescued residents in beds lined the footpath
Firefighters had to crawl through thick black smoke
By Abul Taher - DailyMail.co.uk
November 20, 2011
A nurse who claimed to have rescued patients from a nursing home fire has been charged with murder after five people died and 13 were critically injured.
Roger Dean is accused of four counts of murder and is expected to be charged with a fifth.
Four people died yesterday when fire raged through the nursing home in Sydney's Quakers Hill suburb. The fifth, a 97-year-old woman, died in hospital earlier today.
On Friday, Dean told journalists that he had braved dense smoke to rescue the helpless patients in his care.
'I just quickly did what I could to get everyone out,' Dean said.
Det Supt Michael Willing said Dean had been helping with inquiries before he was charged.
The dramatic breakthrough came after homicide squad detectives and forensic investigators announced that the fire at the nursing home in Quakers Hill had been deliberately lit.
Wearing a black sports sweater, he said nothing as the case was heard at Sydney's Parramatta Local Court.
Dean, who had short spiky black hair with a bright red fringe, did not apply for bail and it was formally refused. He will appear in court again next Thursday. He is believed to have only worked in the home for a short while.
Police said it was expected to take some time to establish exactly what was behind the lighting of two fires that broke out in separate wings of the Principal nursing home in the early hours of yesterday morning.
A total of 32 people were taken to various hospitals, with 15 admitted to intensive care units.
As the media gathered at the scene of the blaze, where soot-blackened, confused and tearful residents lay in their beds that had been dragged onto the pavement, Dean talked to a television network.
He said it had been important to get the people out of there as quickly as possible.
The fires forced 88 residents to be evacuated, many covered in soot. There are still grave fears for almost a dozen of the victims who are suffering from severe smoke inhalation.
Elderly and infirm who could not flee the fire were pulled, still in their beds onto the footpath amid chaotic scenes. The beds lined the footpath as the frightened and confused old people were looked after by ambulance officers and police.
Firemen even hosed down some of the soot-covered residents as they lay outside in their beds.
'The prognosis for the frail and elderly in an intensive care situation is pretty poor,' said Dr Nick Brennan, a geriatrician at Sydney's St Vincent's Hospital.
NSW Fire Commissioner Greg Mullins described the scene as 'chaotic' and 'tragic' as more than 100 fire crews, police and ambulance officers arrived at the home on Hambledon Road, just after 5am.
'This is a firefighter's worst nightmare,' Mr Mullins said. 'Turning up to a nursing home with elderly people who can't get themselves out of harm's way.
'Firefighters could not see their hands in front of their faces in the thick smoke so you can imagine what it was like for the elderly trying to escape.'
He said that firefighters had crawled into the building through the thick smoke, reaching up to feel into beds to establish if there was anyone there who they could rescue.
'Getting them out was like a military operation,' he said.
The wards at the back of the home, which is described on its website as providing a 'secure, friendly and home-style environment.' were completely gutted.
Relatives of the residents - some of whom are believed to be British-born - arrived at the scene, praying that their loved ones were among those rescued.
NSW fire Superintendent Rick Parkes said three of the victims were found in a six-room ward at the back of the building. A fourth died later in hospital.
It was separated from the other parts of the single-storey home when a fire door came down to stop the blaze from spreading.
There was no sprinkler system in the nursing home as they are not required under state laws.
Freelance cameraman Adrian Munn, choking back tears at what he had witnessed, said: 'I saw only smoke when I arrived, billowing everywhere. One of the police officers grabbed me and asked me to get all the footage I could.'
'They wanted to get as much as they could for an ongoing investigation.'
He added: 'It's quite a thing down here. It is very, very, sad, seeing elderly people gasping for breath, moaning and crying for help. It was a heartrending scene.'
Firefighters reported flames shooting through the roof at one end of the building while another blaze was believed to have started in a bedroom.
NSW assistant police commissioner Robert Redfern earlier confirmed the fire was being treated as 'suspicious' and revealed that homicide and arson squads had joined fire investigators and forensic officers at the scene.'
But he stressed that 'all fires such as this' were considered suspicious.
The Reverend Dave Hilliard, the senior state police chaplain, praised two young police officers who were among the first to enter the burning building and rescue residents.
'They're young and being asked to do some extraordinary things beyond their years,' he said. 'I'm blown away by them.'
Families of victims were being cared for in the nearby Quakers Hill Anglican Church by counsellors and chaplains from emergency services.
The fire is Sydney's worst since 16 residents died in a nursing home blaze in suburban Sylvania Heights in 1981.
---
Roger Dean charged over nursing home fire
Six people dead in nursing home fire
Police charged nurse with murder
Nurse allegedly stayed at scene, helped
By Yoni Bashan - The Sunday Telegraph
November 20, 2011
ROGER KINGSLEY Dean seemed like a hero, telling television cameras how he rescued patients from a burning nusing home. But police believe he set the sheets alight, killing six people and watched the nusing home burn.
Mr Dean, 35, of Quakers Hill, yesterday appeared via video link before Magistrate Andrew George at Parramatta Bail Court charged with the murders of Alma Smith, Lola Bennett and two other unidentified victims, all of whom perished as a result of Friday's horrific blaze.
Mr Dean had only been working at the home for a couple of months following an alleged dispute with his previous employer.
From a holding cell at the Penrith Correctional Centre, Mr Dean, a registered nurse at Quakers Hill Nursing Home, was yesterday remanded in custody to reappear in the Central Local Court on Thursday.
The accused arsonist is expected to face further murder charges following the death of Ella Wood, 97, who died at Concord Repatriation General Hospital yesterday morning, and a 79-year-old woman who passed away at 9.30am today at Liverpool Hospital.
With several people remaining in a critical condition in intensive care units at Royal North Shore and Concord hospitals, it is feared that the death toll will rise.
Homicide Squad boss Detective Superintendent Michael Willing said alleged killer Mr Dean was arrested on Friday night. He was charged early yesterday following several hours of questioning at Quakers Hill police station.
"The inquiry is going to take some time. We have spoken to employees at the nursing home . . . we received information from the public," he said.
Detective Willing said that a detailed forensic analysis of the scene would begin once the burnt-out building on Hambledon Rd was deemed to be secure.
Police allege Mr Dean, a night-shift worker at the facility, was one of four carers on duty at the time of the fire, which engulfed the residence at 4.55am, trapping 88 elderly residents, many of whom suffered from dementia.
Not long after they were evacuated from the inferno, Mr Dean, covered in ash and soot, was hailed as a "hero" for his part in the dramatic rescue of some of the residents.
"There was a fire and I just quickly just did what I can (to) get everyone out," Mr Dean told television news crews.
As more than 100 firefighters battled to contain the blaze and emergency workers laboured through the devastation, Mr Dean allegedly remained at the scene, inside the police tape, observing the clean-up effort from a police mobile command centre across the road.
Authorities believe the inferno started in two separate rooms of the nursing home, with the blazes ignited just moments apart.
Prime Minister Julia Gillard described it as a "very, very dark day".
"To imagine frail elderly people caught up in a fire like that, at risk of being engulfed by the flames, is truly horrifying." she said. "I do want to issue words of thanks, too, to the staff of the nursing home who played a role in the rescue efforts."
Among the amazing stories of survival was the rescue of World War II veteran, Reg Green, who was sleeping in the wing next to the front desk, close to where one of the fires broke out.
He was taken to Westmead Hospital, where doctors told his family that his chances of survival were slim due to smoke inhalation.
"He was covered in soot," said his son Gary Green, a 49-year-old steel worker from Glenmore Park.
His father, who suffered from dementia and was bed-ridden, had lived at the nursing home for six years.
Mr Green had to be cut out of his clothes by emergency workers.
Sympathy for the victims
Blinking back tears, Sue Webeck spoke with The Sunday Telegraph after visiting her mother, Verna, yesterday.
"She isn't in a good condition at all today," Ms Webeck said.
"She's just lying there murmuring: 'I love you'."
"I don't know if she will make it through.
"She has been a fighter but she is really sick."
Ms Webeck said her 82-year-old mother had been bedridden for six years.
"She inhaled a lot of smoke during the fire."
Gary Barnier, chief executive of the nursing home's owner, Domain Principal Group, offered the company's condolences to families.
"We express our deepest sympathy to the families who lost a loved ones," Mr Barnier said. "Our thoughts remain with the residents still in hospital, and their families and friends.
"Our immediate focus is on ensuring the wellbeing of our residents, and providing the care and support they, and their families, need at this difficult time.
"All residents are being settled into temporary accommodation, most within the local area.
"We also thank the emergency services for their outstanding efforts.
"We are overwhelmed by the outpouring of community support to our residents and employees."
With Caroline Marcus and Rosie Squires