Robin REID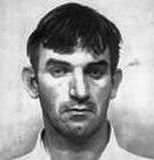 A.K.A.: "Head-job Bob"

Classification: Murderer
Characteristics: Kidnapping - Rape - Torture
Number of victims: 1
Date of murder: May 4, 1982
Date of arrest: 2 days after
Date of birth: October 20, 1948
Victim profile: Peter Aston, 13
Method of murder: Buried alive
Location: Queensland, Australia
Status: Sentenced to life in prison on November 26, 1982
---
Robin Reid (born 20 October 1948) is an Australian criminal currently serving a life sentence at Goulburn Correctional Centre for the sexual assault, torture and murder of 13-year-old Brisbane schoolboy, Peter Aston in 1982.
Reid and his accomplice, fellow Australian military personnel, Paul Luckman (now known as Nicole Louise Pearce), kidnapped School boys Peter Aston and Terry Ryan on the Gold Coast, QLD on the 4 May 1982. Reid and Luckman then drove the boys at gun and knife point to Kingscliff NSW, where they were beaten and tortured, and Peter Aston was ultimately murdered.
Early life
Robin Reid was born in Hampshire, England, and migrated to Australia with his family in 1961, where they settled in Queensland. He worked in laboring and sales, and at some point developed an interest with various knives, bows and arrows. Reid joined the Army in 1972, and was stationed at Enoggera, where he met his future accomplice, 17 year old Paul Luckman. The two became close, sharing interests in weapons, violence, sexual torture fantasies, Satanism and homosexuality; Reid was given the army base nickname "Head-job Bob".
The kidnapping of Peter Aston and Terry Ryan
On the morning of 4 May 1982, Brisbane schoolboy Peter Aston decided to hitchhike to his hometown of Melbourne to join his brother. Peter's school friend, Terry Ryan, agreed to keep him company until he reached the Gold Coast, and then planned to go back home.
The two caught the train to Beenleigh and bought some clothes, then proceeded to hitchhike south, down the gold coast highway. After a short while they came across a yellow 4WD Daihatsu and its occupants Reid and Luckman, who offered to give the boys a lift down the coast.
Not long on the road, the two boys were threatened at knife and gunpoint by the two men, who then drove the car over the Queensland/New South Wales border, into the beach-side town of Kingscliff, where they forced the two boys out of the car and down a secluded beach track.
Reid and Luckman then bound, sexually assaulted and savagely beat the two boys. Terry was also forced by the two men to bash and assault his friend Peter. Peter Aston was stabbed, tortured and eventually buried alive. By this point, Terry Ryan had reasoned with his attackers and they agreed to drive him home.
Terry later told police - "They got everything they had, put it in the car and drove off, and me too, and they drove me back home. While we were driving they told me that they were Satan worshippers and they had to do it [kill Peter Aston] for the sacrifice."
Arrest and trial
Terry Ryan immediately told his mother, who drove him to the police station to report the horrendous kidnapping, and murder of his friend. Robin Reid and Paul Luckman attempted to escape in a car they stole from a fellow army private at the Enoggera army base. The two were apprehended on the New England Highway. Further evidence and weapons were found in the pair's stolen car.
At the army base, a search was conducted of the room that Robin Reid shared with Paul Luckman. Police took possession of several of Reid's swords, spears and counted 37 knives of different shapes and sizes. Further search among various books of gay literature and Satanism in Reid and Luckman's room revealed a photograph album containing clusters of men's pubic hair taped onto each page. Police also found a notebook,in which one of them had handwritten essays about leading a boy down a bush track at knife point and then holding him in a headlock with a knife at his throat while he undressed him.
Robin Reid and Paul Luckman were formally charged with the murder of Peter Aston, and Reid was also charged with threatening to inflict bodily harm on Terry Ryan. They were refused bail and taken into custody.
Robin Reid was taken by police on a tour of the murder scene, where he explained in intricate detail exactly what happened on the night of the murder. Police reported he boasted proudly of sick exploits, and seemed to be immensely enjoying his "15 minutes of fame".
Reid and Luckman's committal hearing was held at Tweed Heads Court on 4 August. At the time of the hearing there was massive public outrage, media coverage and death threats aimed at the two child murderers. The case was transferred to the Sydney Supreme Court with a jury of three women and nine men. The trial began on 8 November 1982. Paul Luckman pleaded 'not guilty' and Robin Reid pleaded 'not guilty by reason of insanity'.
Although they were partners in the horrific murder, Reid and Luckman tried franticly to blame each other for the slaying. Despite both men's attempts to lay blame on the other, Reid and Luckman were convicted and sentenced to life imprisonment.
Aftermath
In 1990, Paul Luckman, who considered himself to be female, changed his name by deed poll to Nicole Louise Pearce, grew long hair and commenced daily hormone treatment to grow breasts but did not undergo sex-change operation surgery at that time. Consequently, in the early nineties, he was confined at Cooma near the Snowy Mountains in Southern New South Wales, in a jail for male sex offenders. While there, she was known by the name Pearce and treated as a woman but still had a penis at that time and was granted a degree of privacy during shower time. On 26 October 1999, she was released from the Kirkconnell Correctional Centre, a minimum security male-only facility in inland New South Wales. If surgery was ever carried out, it was done after her confinement at Cooma, probably after confinement at Kirkconnell.
Since imprisonment, Robin Reid has been kept in protective custody for his own safety. Reid applied for a re-determination of his sentence on 26 November 1998, and was re-sentenced to life imprisonment with a non-parole period of 24 years, meaning that he would be eligible for parole in 2006. In March 2010, Reid had his third parole application rejected.
Media
The murder of Peter Aston was depicted in the Crime Investigation Australia episode "Buried Alive: Luckman and Reid".
Wikipedia.org
---
Paul Luckman & Robin Reid: Australian Child Killers
by Paul B. Kidd

An Astonishing Story
On the night of May 4, 1982, 13-year-old Terry Ryan rushed into his family home in Marsden, a suburb of Brisbane, the capital of the state of Queensland in northeastern Australia, and told his mother an astonishing story. Terry said that he had been forced by two men to participate in the sexual assault and prolonged torture and murder of his best friend. He said his friend's body had been buried in a shallow grave in scrubland about 60 kilometers south, over the New South Wales border, near the seaside hamlet of Kingscliff. Belita Ryan immediately rang police, and then accompanied her son to the nearby Beenleigh Police Station.
In the early hours of May 5, Terry retold his story to Sergeant Wayne King and Detective Senior Constable Robert Guteridge of the Queensland Criminal Investigation Branch. At approximately 4:45 that morning, the detectives drove Terry and his mother over the border into New South Wales to Tweed Heads Police Station, where they were joined by Senior Constable Mark Ferguson, a local detective. On the boy's instructions, they first drove to and examined the contents of a garbage bin in nearby Foux Park. Then, they examined the sink, walls, urinal and cubicle of a local public toilet. From there, they proceeded south along the Coast Road and about three kilometers past Kingscliff until the boy told them to stop the car at a bush track leading east toward the ocean.
Terry led his mother and the detectives along the sandy track into the scrub, but the trail petered out to nothing. There was no bush grave as he had described. If this was a teenage prank, it was quite an elaborate one. By the time the detectives had explored another three bush trails with no result, their patience was wearing thin. The fourth track they investigated seemed more promising, with fresh tire tracks on the sandy surface. Terry became excited and led the way, pointing enthusiastically at the tread marks. After about 200 meters, the track opened onto a roughly cleared area and the tire tracks disappeared into bushland on the other side of it. "There … in there," Terry Ryan said as he pointed into the foliage. "It's in there."
The detectives led the way, and as they entered the track, they came across a grave-sized mound of earth off to the north-east. It was covered with small tree branches and twigs obviously broken from the nearby trees. Terry stepped back into his mother's arms and began to cry as the police officers approached the ominous mound and examined the freshly turned earth. In the dawn light, they saw spots of blood in the sand and a large, wet, blood-soaked section in the center of the raised soil. Lying in the sand at the head of the bush grave was a dark sock and a knife in a sheaf. There were also numerous chewed matchsticks lying about the gravesite.
What the police officers found beneath the mound almost defied their comprehension. Nearly every part of 13-year-old Peter Aston's naked body had been defiled. The fact that the boy was tall, more than 6 feet, made the discovery even more grotesque as he had been bent to fit into the hastily dug hole that was not long enough for his gangly frame. A chewed matchstick was caught up in his pubic hair.

Every Part of his Body Defiled
A post-mortem of Peter Aston performed later that day by Dr. John Follent at the Tweed Heads District Hospital revealed:
multiple lacerations to the top of his head, as well as areas of the hair on his head that had been cut short, a deep cut to the back of his head and bruising to the left side of his head;
a depressed fracture of his skull with underlying brain damage;
leather punch marks and bruising on his left ear, plus lacerations to the front and back of the same ear;
bruising to his mouth, lips and chin;
lacerations to his right eye area and cheek;
a partial dislocation between his second and third cervical vertebrae, plus fractures of his vertebrae;
a large stab wound to the right side of his throat, and severing of the internal jugular vein and external arteries;
cigarette burns to the front of his chest;
stab wounds to his left shoulder and severe bruises to his left wrist;
a stab wound to the left side of his abdomen;
shallow lacerations over his right loin and flank, plus bruising to his left buttock, scrotum and penis, and hair missing from his pubic area;
stab wounds to his left and right legs below the knees and under the toes;
15 more laceration wounds and 14 other types of abrasions, lacerations and bruises; and
the presence of sand in his nose, mouth, trachea and bronchial tract, most likely caused by inhalation.
Follent said that Peter Aston could have died from the skull fracture. However, due to the sand in his nose, mouth, trachea and bronchial tract, it was likely that, after he had been bashed and tortured, he was buried alive and died of asphyxiation.
After he had recovered from the shock of revisiting the scene of the death of his best friend, Terry Ryan told the police every detail of the previous day.
Not long before Peter's death, the two boys had become good friends. They met at Kingston State School and lived near each other in Marsden. Peter was a tall boy. He suffered from myopia and as a result had worn thick glasses since childhood. The combination of his thick glasses, lanky frame and recent arrival from Victoria made him the taunt of the school. As a result, Peter and Terry spent more time skipping school and shoplifting from department stores than they spent in class.

Playing Hookie
Terry told the detectives that he and Peter had skipped school on May 4. That day, Peter intended to hitchhike to his hometown of Melbourne to join his elder brother, and Terry had agreed to keep him company as far as the Gold Coast, and then return home. He said:
"We met at a place called the Sands at about 8.30 that morning. It's a place in the bush and it's got sand and a little creek. From there we went to the nearby lake and played on the Tarzan swings.
"At about 10.30am we went down to the Kingston Railway Station and caught the train into Brisbane and got off at the Brunswick Street Station. We went into Myers and got some shoes, jeans and a shirt each. From there we caught the train to Woodridge and Peter went into K-Mart and got a carton of Winfield 25s – the red ones.
"From there we caught a train down to Beenleigh and went into Coles and bought a jacket each. By then it was early afternoon and we walked down to the Gold Coast Highway and started hitchhiking while we walked south. Not far down the highway we came across a yellow 4WD Daihatsu with the hood up and a bloke with his head under the bonnet and another bloke sitting in the passenger seat.
"We asked them if they would give us a lift down to the coast and the bloke under the bonnet told us to hop in and that they were leaving now as he had fixed what was wrong with the car.
"They were both casually dressed in jeans and jumpers and told us that their names were Bob and Paul. Paul was much younger than Bob – who was driving – and Peter got in alongside him while I sat in the back next to Paul. I told them our names were Peter and Terry and we took off heading south."
The boys had only been in the vehicle a short time when Paul produced a rifle from beneath a blanket on the floor and held it at Terry's head. Bob pulled the car over to the side of the road, and Paul warned Peter that if he moved he would 'make a bullet in the head or the back.' With that, the men produced handcuffs from their pockets and at gunpoint secured both of the boys – Peter's hands around the front seat and Terry's in front of him – and took off again down the highway. Terry told the detectives: "They told us that they were police from Miami (a suburb south of Surfers Paradise) and we drove off again."
After a while, Peter told the men that his hands were getting tired, so Bob pulled up not far from Dreamworld (a theme park about 20 kilometers north of Surfers Paradise), undid his handcuffs, handcuffed him to the bar on the dashboard and took off again.
During the drive, the violence began to escalate. Bob hit Peter with his hand for no reason, and Paul jabbed him in the chin with the barrel of his rifle. Paul also hit Terry in the face with his hand. The vehicle then crossed the border into New South Wales, and when they reached Kingscliff, Bob drove into a bush track and stopped. Paul got out, walked around to the other side of the vehicle and dragged Terry out. He made him spread his legs apart with his hands on the top of the vehicle, and after he had searched him, he fitted a pair of thumb cuffs (miniature handcuffs that fit around fingers instead of wrists) onto his hands. Bob un-cuffed Peter and dragged him from the car and threw him to the ground. Terry said:
"Then they dragged both of us along the ground toward the beach. They were very rough with us and threw us around a lot. Then they made us lay on the ground with our legs apart and our arms out straight and took off all of Peter's clothes. He struggled against them but it was useless.

May I Join in?
"It was just going on dark but the moon was very full and I could see exactly what was going on. They made me lie on my stomach with my hands thumb-cuffed behind my back and watch while they really started knocking Peter about and kicking him. Then I heard something crack. It was the rifle butt. Paul told Peter to 'shut up' and then swung the rifle as hard as he could and hit him [Peter] in the jaw with it and then Peter fell to the ground. He hit him so hard that the rifle butt broke.
"Then they let Peter rest for a bit and then they started stabbing him with knives they took from their pockets. They had about five knives in all. Peter tried to scream so they stuffed his ripped shirt in his mouth to keep him quiet. Then Bob came over to me and punched me in the face while I was on the ground and it made my nose bleed.
"Bob produced a leather punch from his pocket and gave it to Paul who punched holes in both of Peter's ears with it. He put the pieces of skin he punched out of Peter's ears into a tablet bottle he had.
"Then they made me suck Peter off. Bob made me lean over Peter and suck him off. Bob just said, 'Go on.' Then they made me eat his pubic hairs. The hairs from his privates. Bob cut some of the hairs off Peter's privates and stuffed them in my mouth and made me eat them. He said, 'Eat them.'
"Although Peter had been repeatedly stabbed by both Bob and Paul he somehow managed to get up and he tried to run away with no clothes on. He was still handcuffed. Paul chased after him and brought him down while Bob had hold of me by the collar. Bob put the thumb cuffs on Peter's toes and said, "Let's see if you can run away now." Peter managed to get up again and started running off and Bob said, 'Shit, the little bastard got out of them,' and Paul took off after him and brought him back.
"Then Bob took a shovel out of the back of the car and started hitting Peter over the head with it. The blows were very hard and he was hitting him with the sharp edge – the blade. Then one of them took the thumb cuffs off me – but left the normal handcuffs on – and Paul handed me the shovel and told me to hit Peter over the head with it, which I did, but as softly as I could. I can't remember how many times I hit him but they seemed to be satisfied.
"That's when I asked them if I could join them so I could get out of it. I just said, 'Can I join you?' I'm not sure who said it then but he said, 'How can we trust you?' and I said, 'Well you seen me hit him on the head, didn't you?'

Naively Stupid Killers
"Peter was just laying there. His blood was everywhere. He was bleeding from the neck, back, front and the head. The blood was all over Bob and Paul. Then Bob put the thumb cuffs onto Peter's toes. Paul started waving the rifle around.
"Then Bob shaved Peter's hair and cut his scalp. Paul was holding Peter's feet while Bob was shaving him. Then Bob stabbed Peter in the head. Paul was talking to Bob while he was stabbing Peter but I couldn't understand what he was saying.
"Peter had just about had it when Bob took me to look for somewhere to dig a hole. Bob took my handcuffs off so that I could dig. The first place we tried had too many tree roots so we came back to where Peter was and started digging there.
"When we got back Paul was standing over Peter doing up his fly. Peter was just laying on the ground, he had just about had it. Then they put him in the hole and covered it up with dirt and tree branches.
"They got everything they had, put it in the car and drove off, and me too, and they drove me back home. While we were driving they told me that they were Satan worshippers and they had to do it [kill Peter Aston] for the sacrifice.
"Along the way we stopped and put Peter's clothes into a bin and went into a toilet and cleaned ourselves. Bob threw Peter's hat off a bridge and Paul threw his [Peter's] glasses into a bin. They pulled up at a cafe and bought some food. I didn't eat any of it.
"They wanted to know where I lived. Bob gave me a pocket knife. He gave it to me in case anyone tried to bash me or anything. When they dropped me off Bob got out, opened up the back and let me out. Bob shook my hand and made me promise I wouldn't [tell anyone]. He said, 'If you do the same thing will happen to you.'
"I ran home. Along the way I went into the bush and took all the clothes off and I had my T-shirt and shorts on when I went home. I told my mother straight away what had happened and she called the police."
Although he was subjected to intensive questioning, there was a lot about the experience that Terry Ryan couldn't remember. But detectives put this down to the fact that the boy was probably in shock and other events that had taken place would come back to him during later interviews.
Initially, the fact that the mysterious Paul and Bob dropped Terry at his home after murdering his friend in front of him had made the police suspicious. However, the discovery of Peter Aston's body in the bush grave removed all suspicion from Terry and told investigators that not only were they dealing with two demented murderers, but the killers were naively stupid. Police were confident of an early arrest.

The Getaway
In the early hours of May 6, about 24 hours after Terry Ryan had taken police to the grave of his murdered friend, Private Robert Ponzetti was awakened by someone shaking his leg as he slept in his room at the Enoggera Army Camp on the outskirts of Brisbane.
It was 17-year-old Private Paul Luckman and 34-year-old Corporal Robin Reid. Ponzetti knew Reid well as he had shared a room with him for some time before they had a falling out. It was Reid's practice to share a room with each new army private when he came into the unit. About two weeks earlier, Luckman had come into the unit and been moved immediately into Reid's room. The pair had been inseparable ever since.
Reid and Luckman were both wearing jackets and jeans, and Reid was clutching his stomach and appeared to be in pain. Luckman explained that he thought his friend had a severe case of food poisoning and asked Ponzetti if he could take them to the nearby hospital outside of the base. Ponzetti agreed. He dressed quickly, and the three men walked out of the barracks to Ponzetti's 1978 blue Holden Sunbird, which was parked in the car park opposite. He sat in the driver's seat and opened the front passenger door and the rear door for Reid and Luckman. Reid sat in the front and Luckman in the back.
As Ponzetti started his car, he felt the sharp blade of a knife across his throat. Luckman was holding the handle of the knife in his left hand and the end of the blade in his right.
"This is not a joke, Bob, just trust us," Luckman said.
"What are you doing? You must be joking," Ponzetti replied.
"No, it's not a joke, Bob. We need your car."
By now, Reid had made a miraculous recovery from his food poisoning. He produced a pair of handcuffs from his jacket pocket and cuffed Ponzetti's hands behind his back while Luckman held the knife to his throat.
"You don't need to do that, Ponzetti said.
"It's for your own protection," Reid replied as they bundled Ponzetti out of the car and into the back seat.
"No harm will come to you, I promise," Luckman told the terrified Ponzetti.
With Ponzetti secured in the back of his car, Reid and Luckman walked over to a yellow 4WD Daihatsu that was parked about 30 feet away. They began to take gear from it and move it into the trunk and back seat of Ponzetti's Sunbird. Their task complete, they then got back into the Sunbird and took off with Reid at the wheel. After about 15 minutes, Luckman turned to Ponzetti and said, "That kid that was killed on the Gold Coast. That was us." The discovery of Peter Aston's body had been in the news all the previous day.
"No, it wasn't," Reid said.
"Don't lie, it was us. I am telling the truth," Luckman replied.
"We just did it for kicks," Reid conceded. "It was a mistake. We just wanted to explore."
"You've got to be joking," Ponzetti exclaimed. "I can't believe you did it."
"Yes, it was a mistake we made," Reid said. "We don't want to do it again."
When they stopped later at a petrol station for fuel, Luckman asked Ponzetti: "Can I trust you if I take the handcuffs off?"
"Yes," Ponzetti replied.
"Don't try anything," Luckman said as he removed the handcuffs from Ponzetti. "We have already made one mistake and we don't want to have to make another one. But we will if we have to."
"Well, what are you going to do with my car?" Ponzetti asked.

Capture
"I promise you that the car won't be harmed," Luckman replied. "We are going to drive through Warwick and leave it about 200 kilometers past there."
"We will park the car in a no-standing place so the police will find it," Reid said. "We are going to leave a note to notify your insurance company."
When the group arrived at Warwick, Reid bought two newspapers. There was a photograph of Peter Aston on the front page and a story about his murder. It prompted outrage from Luckman. He said, "Most of this is a load of crap. The other 13-year-old kid, he helped. Where it says he was dumped on the road last. [That's] a load of crap too. We left him in front of his place. It wasn't 2.30 a.m. It was earlier than that when we got out of the car. He shook hands with us."
As they approached Tenterfield, Luckman said to Ponzetti: "We're getting close to dropping you off. Don't do what Terry did to us."
"Who's Terry?" Ponzetti asked.
"The other 13-year-old creep that went to the police," Reid said.
"No. I'm not going to turn you in," Ponzetti replied.
"What are you going to tell the police?" Luckman asked.
"I'm going to tell them that the two blokes who stole my car are about 22 years old, one of them had blond hair and the other one had light brown hair," Ponzetti told them. "The one with the blond hair is wearing a blue T-shirt, black trousers and running shoes and the other bloke's wearing a white T-shirt, faded blue jeans and runners too."
Apparently convinced, Luckman handed Ponzetti a dollar and some silver, a packet of cigarettes and a lighter and told him to get out a few kilometers short of Tenterfield. He had to wait only a short time for a lift into Tenterfield. When he arrived, he went immediately to a police station and told the police what had happened.
At midday the same day, Constable Vincent Towns of the Tenterfield Highway Patrol responded to a call. As he approached the Bolivia Post Office, he saw a blue Holden Sunbird traveling south at a speed of between 60 to 80 kilometers per hour. Constable Towns followed the vehicle to a point 13 kilometers north of Deep Water to where it stopped in a truck parking area at the side of the road. The police vehicle stopped about 200 meters away from the Sunbird, and Towns saw a man get out of the car, walk around to the hood and open it. All the time the man was looking at Towns. After a couple of minutes, the man returned to the driver's seat of the Sunbird and drove southward. Towns took off in pursuit at a safe distance. As they approached the outskirts of Deep Water, they ran into a police roadblock and had no alternative but to stop.
At 12.10 p.m. that day, Sergeant Jack Harvison at Glen Innes Police Station had received a radio message from Tenterfield Police. As a result, he and Senior Constable Goodall had rushed to a point on the New England Highway about half a kilometer north of the small town of Deep Water. There they had set up a road block with their police car and a large northbound truck on the western side of the highway.
Cautiously, Sergeant Harvison and Constable Towns approached the vehicle. They arrested Robin Reid and Paul Luckman without resistance. Reid came out with his hands in the air while Luckman was found cowering on the front seat.

The Strong Lead
After police had interviewed Terry Ryan during the day of May 5, they issued a notice to be broadcast over the New South Wales Police Network for all officers to be on the lookout for a mustard-colored Daihatsu 4WD. All local radio stations were given a description of the vehicle and of the occupants who answered to the names of Bob and Paul. Anyone seeing the vehicle was warned to stay away and to ring the police immediately as the occupants were armed and dangerous.
Acting on an anonymous telephone call in which police were informed that the vehicle might belong to two soldiers, 17-year-old Private Paul Luckman and 34-year-old Corporal Robin "Bob" Reid, who answered the descriptions and were based at the Enoggera Army Camp on the outskirts of Brisbane, a squad of a combination of New South Wales and Queensland detectives descended upon room 29 of Barrack Block H9 to find the suspects gone. Detective Sergeant Bob Jackson and Detective Ian "Spiro" Spiers from Murwillumbah Police, along with Detective Superintendent Mark Jackson of the Brisbane Homicide Squad and other Queensland detectives, were the first officers to arrive at the army camp. In the nearby car park, they found the Daihatsu 4WD that Terry Ryan had described. Looking inside the car, they saw that the interior and the car's contents matched the boy's description perfectly. From the vehicle detectives removed three knives and a baton. After examining the vehicle but before searching the suspects' room, Bob Jackson turned to Detective Spears and said confidently: "It looks like we've got the bastards, Spiro."
By now aware that Reid and Luckman, who were on army leave at the time of the murder, had left the camp (the commanding officer had had the whole area searched prior to the police arriving), the detectives set about searching the missing soldiers' rooms. Detective Sergeant Bob Jackson said:
The room was untidy and divided into four sections with beds occupying the two front sections near the door. This area had two large wooden lockers which acted as a petition, leaving the back section as one large room. From papers found in this section it was apparent that it was the area occupied by Robin Reid.

Evidence
Inspector Jackson and I searched this section and took possession of 37 knives of different shapes and sizes which were on display in various parts of that room as well as eight swords, one cutlass, one spear head and two scalpels which were on display on the walls and in the cupboard.
We then conducted a search of the front area of the room and from the personal material found there it was obvious that this was the part occupied by Paul Luckman. We removed a pair of bone colored jeans and a red and white floral shirt of which both were bloodstained. I noticed a pair of steel crutches next to the bed.
Curious about the crutches, the detectives made inquiries at the army base hospital. It transpired that when Reid and Luckman had returned to the base after murdering Peter Aston, Luckman's foot was severely bruised and swollen from repeatedly kicking Peter. Luckman told the medic he saw that he had dropped a heavy suitcase on his foot, and after it was washed and bandaged, he was supplied with a pair of crutches.
A further search among the books in Reid and Luckman's room revealed a photograph album containing clusters of what appeared to be human hair taped onto each page. Written on the page at the top of each sample was its identification, such as "Bill W pubic", "Bill W guts", "Derek H … under arms", and so on. In the same catalogue were pictures cut from magazines of naked and semi-naked youths either tied up or in bondage positions. Among the many homosexual books found was one in which the models had been cut out and pasted onto each other to create sexually suggestive positions. Bob Jackson continued:
We had no idea what to expect when we went into that room but it didn't take long to realize that we had a couple of really strange bastards on our hands. On top of the arsenal of knives, the piles of homosexual books with the cutouts pasted on top of one another and the scrapbook with pubic hair samples, we also discovered dozens of books on Satanism. Some of the titles were the Devil's Prayer Book, the Satan's Bible and the History of Witchcraft.
In a note book one of them had handwritten essays about leading a boy down a bush track at knifepoint and then holding him in a headlock with a knife at his throat while he undressed him. There wasn't much doubt that these blokes could help us with our investigations.
While Bob Jackson and the team of detectives were searching the room at the army base, news came through on the police radio that Reid and Luckman had been detained at Glen Innes Police Station.

Police Interview
Detective Sergeant Bob Jackson said later, "Spiro (Detective Spiers) and I drove down to Glen Innes that night, taking with us the exhibits that we had taken from the suspect's room at Enoggera to use in the interviews if necessary. On arrival at Glen Innes both of the alleged offenders were being formally interviewed, Reid by Detective Sergeant Peter Dunston and Mark Ferguson, and Luckman by Detective Sergeant Eric Strong and Detective Eric Grimmond from Casino." Each told conflicting stories, mainly blaming each other and Terry Ryan, the boy whom they had trusted but who had given them up to police instead. So preposterous were the allegations against Ryan that the interrogating detectives could only conclude that Reid and Luckman had conspired to incriminate him as much as they could as a payback for "dobbing" [reporting] him into police.
In his statement to police, Reid said:
The boys told us that they'd stolen some cigarettes, I think 20 packets and the clothes that they were wearing were stolen. We proceeded to get rid of him (Peter Aston). I remembered that I had hit him, I don't know how many times or how severe but I only used my hand. I am not normally a violent person. Nothing was said about the little one (Terry Ryan) but I think I hit him once.
The little one asked us if he could join us. We said, "Yes". The little one helped us. He burned the big one (Peter Aston) with a lighted cigarette. He put a hole in the big one's ear. He also kicked him. I can't remember a lot but I have a strong feeling that I stabbed the big one once because although they didn't like him, I didn't want to see him in agony.
Paul hit him with a shovel I think to quiet him and stabbed him. All three of us helped bury him because we were told to get rid of the body. That's as far as I can remember at this stage. Can I say at this stage that I deeply regret doing it. It's not something that I'm proud of and I am very sorry for my actions in this murder. It's murder, isn't it? I'll say murder.
In his statement, Luckman said that, after he and Reid had picked up the two boys, they had handcuffed and held them at knife and gunpoint, and proceeded down a dirt track, parked and then walked them about 20 meters to a patch of sand and dirt. Here Bob (Reid) had ripped Peter's clothes off, grabbed his genitals and begun to crush them.
He continued:
Peter went down then Bob shaved Peter around his genitals and told him (Terry Ryan) to go down and suck him off. While he was doing that Bob cut Peter's hair then he took Terry off and Terry turned around and said, "Can I join in?" and Bob said, "Yes". And Bob and Terry walked about 20 meters inland with a shovel to go and dig a grave.
Whilst they were gone Peter said to me, "What are you going to do with me?" I did not answer. Bob and Terry returned and Peter got up and ran inland. Terry and I ran after him to catch him. We caught him and took him back. Then Bob started crushing his genitals again then Terry grabbed a can of Aeroguard and matches and lit it towards Peter's hair on his head and to his genitals.
Then Bob put the thumb cuffs on Peter's big toes and told him not to run or he'd kill him. So Peter did and the thumb cuffs came undone. Terry and me ran after him and caught him and took him back. Then I said to Bob, "It's time we left." Then Bob said, "You go first." Then I cut his throat approximately four millimeters deep and stabbed him in the left or right shoulder. Then Bob stabbed him a few times, one in the back of the throat. Then Peter fell down on the ground and started spitting out blood and was dead I think. Then Bob dug a shallow hole and put Peter in there and covered him up.

15 Minutes of Fame
Later that night, both men were formally charged with the murder of Peter Aston. Reid was also charged with threatening to inflict bodily harm on Terry Ryan.
The following morning, Reid and Luckman appeared before the Glen Innes Court. Detective Sergeant Bob Jackson applied for them to be "bail refused" and that they be remanded in his (Jackson's) custody to be taken back to Tweed Heads. He said:
Spiro and I took Reid, and two detectives from the Sydney homicide squad who were working in the New England district on another murder case took Luckman. Reid was a tall, well built man in jeans and a cowboy shirt and flat-heeled cowboy boots. Not a bad style of a bloke really. My first impression of him was that he was so conceited that he genuinely thought that he was completely in control of the situation, despite the circumstances.
Along the way Reid asked me to stop and buy him a box of matches. The minute I gave them to him he put one in his mouth and chewed on it, like the cowboys do. That explained the matches found at the gravesite. Reid chewed them constantly. We figured that he thought it made him look tough.
The following day Spiro and myself, along with a scientific investigator to take pictures, took Reid on a tour of the murder scene and he told us in intricate detail exactly what happened on the night of the murder. He was most obliging. He proudly told us about the whole night from start to finish including the actions of Paul Luckman and Terry Ryan. He pointed out where all of the weapons had been dumped and sure enough, when we went and looked, they were there.
The sick bastard was enjoying his 15 minutes of fame. I kept telling him how clever he was to remember all those things and the more I pandered to his ego, the more he pumped himself up and strutted around re-enacting the murder, blow by blow, so to speak. He even sat on the sand around the grave and laughed. It was sickening.
With Reid and Luckman safely behind bars, investigators began piecing together the jigsaw in an effort to try to understand why the men had committed such a heinous crime for seemingly no apparent reason.

The Partners had Practiced
Robin Reid was born in Hampshire, England, on 20 October 1948. He immigrated to Australia with his working-class family on 16 November 1961, where they settled in Queensland. He left school at 14 and worked as a laborer, spray-painter and salesman. Somewhere along the way – it isn't clear where – he developed a passion for bows and arrows and knives of all descriptions. Reid joined the army in 1972, and eventually wound up at Enoggera Army Camp. Here, he reached the rank of corporal and was put in charge of assignments for the privates. Because of his sexual preferences and willingness to participate at a moment's notice, he was known around the base as "Head-job Bob".
Paul Luckman was born in Melbourne on 1 November 1964, into a broken home where he had little or no relationship with his parents or step-parents. He didn't meet his real mother until he was 13, having been raised by his father and a stepmother. His mother lived with a violent alcoholic who bashed her constantly. In his early teens he was allegedly sexually assaulted by two men in their house over a five-day period, an experience he apparently enjoyed. He left school at 16 and went on the dole but supported his meager income by prostituting himself to men. He also enjoyed dressing in women's clothing. In an attempt to get some guidance into his troubled life, he joined the army at 17. Within three months he was transferred from Melbourne to Enoggera Army Camp.
On his arrival at Enoggera, Luckman was sent to Corporal Robin Reid for allocation of accommodation. Immediately, Reid was entranced by the handsome young Luckman and arranged for the teenager to move in with him. The combination of Reid's passion for weapons, violence, sexual torture fantasies and satanism and Luckman's willingness to be enticed into his dark world bonded the pair immediately, and from then on they were inseparable.
In hindsight, investigators realized that it was only a matter of time before the pair would attempt to make their fantasies a reality. After Reid and Luckman's capture, a young soldier, Peter Hoskins, came forward and told police of a conversation he had had with the pair on the night of 18 April, a fortnight before Peter Aston was murdered. Over a few beers the trio had chatted before going to a late-night movie. As always with Reid and Luckman, the conversation quickly got around to abduction and torture. Hoskins reported that Reid had said that he would like to kidnap a couple of 'coons" and torture and sacrifice them on a stone altar. He didn't want to kill them straightaway; instead, he wanted to inflict lots of pain before killing them. Then he wanted to bury their bodies in shallow bush graves where they wouldn't be discovered for up to 20 years. He had produced a medical book and pointed out how and where he would cut his victims, saying that he believed that cutting and burning them with cigarette butts would be the most effective method of torture without actually killing them. Producing two knives, Reid had held Luckman in a headlock and demonstrated to the petrified Hoskins his technique. The trio then went off to the movies.
It was also revealed that two days before they murdered Peter Aston, Reid and Luckman had picked up another young hitchhiker, John Bruce. They had blindfolded and handcuffed him at gunpoint and savagely beaten him before dropping him back at the spot where they had picked him up. Asked why they didn't kill John Bruce, Reid said:
I still had control of my reality and emotions in relation to John. We still had to abduct him and I thought we would terrorize him, okay, and we wouldn't take him to the police and my fantasies were being got at this stage.
We set out to kill John Andrew Bruce but I couldn't and we let him go. But when we came to Peter (Peter Aston) it was getting stronger. Lack of sleep, other things, were building up within me. The fantasies had got to me at this stage but … there was no feeling, there was no satisfaction or feeling in me when I set out to kill Peter.

"We are going to kill someone tonight"
Reid and Luckman's committal hearing was held at Tweed Heads Court on 4 August 1982 before Magistrate Brian Hanrahan. From the outset the committal hearing was a debacle as media from all over Australia and an angry mob clambered over each other to get a look at the pair of monsters who had allegedly indulged in satanism, torture and bizarre sexual rituals and butchered and murdered a boy. When Peter Aston's brother, Michael, went missing from his Melbourne home armed with a rifle after making threats to kill Reid and Luckman, the Tactical Response Group was called in to monitor everyone entering the courthouse. It was rumored that the dead boy's mother had entered the courthouse armed with a knife, and although she sat within an arm's length of Reid during the proceedings, she refrained from using it. Satisfied that Reid and Luckman had a case to answer, Mr Hanrahan committed them for trial in the New South Wales Supreme Court in Grafton. But, given the gravity of the charges against the pair, the case was transferred to the Sydney Supreme Court to be heard in front of Mr. Justice Adrian Roden and a jury of three women and nine men.
The trial began on 8 November 1982. Paul Luckman pleaded 'not guilty' and Robin Reid pleaded 'not guilty by reason of insanity'.
So appalling were the injuries to the murdered boy, Peter Aston, that the Crown Prosecutor, David Shillington QC, elected not to show photographs of the deceased to the jury. His reasoning for this decision was his belief that the photographs may psychologically block the jurors' minds and that they would then try to suppress the images and in turn fail to recall the brutality of the offence. Mr. Justice Roden agreed with this strategy, and told the court that he believed it would be in everyone's best interests if the jury were spared the visual horror of what happened to Peter and instead heard it from the witnesses.
Given that there was no doubt Reid and Luckman had murdered Peter Aston, the trial focused on which of the defendants played the major role in the atrocity. As the proceedings progressed, it was clear that Luckman intended to lay the blame squarely at Reid's feet. It was also clear that the pair's parting had been acrimonious. Among a multitude of allegations, Luckman claimed that he was forced to participate in the atrocities as a result of a direct threat on his life by Reid.
He alleged that Reid had asked him to go on a drive to the Gold Coast, but when he was in the vehicle Reid pulled a knife, held it to his throat and said, "We are going to kill someone tonight. If not, it will be you." In contrast, Reid embarked on his defense of insanity by claiming that his bisexuality put him under much stress because, if his superiors found out, he would be discharged from the army. He also claimed that his job as a clerk in the Ordinance Corps put him under constant pressure and his obsession with the occult caused him to hear voices that, in turn, drove him to murder.
However, despite the defenses of the pair, Terry Ryan's evidence was damning and the jurors wasted no time in making up their minds. On 26 November 1982, the jury delivered a verdict of guilty for both accused. In sentencing Reid and Luckman to life imprisonment, Mr. Justice Roden said that their crime was "one of the most brutal and callous crimes ever to come before the courts in this state." The prisoners were taken away to begin their sentences in separate jails.

Nicole Louise Pearce
In prison Robin Reid has been kept in protective custody for his own safety. Mainstream prisoners don't take kindly to men who sexually assault, torture and murder 13-year-old boys. Reid applied for a re-determination of his sentence on 26 November 1998, and was granted a maximum of life with a minimum term of 24 years. He is eligible for parole in 2006.
Although deemed a child-killer, the feminine Luckman was treated with more respect behind bars than Reid. He survived in prison by selling his favors to inmates in exchange for money and other prison currency, such as cigarettes and drugs. As each year passed, he became more like a woman, and in 1989, he began hormone treatment after a visiting psychiatrist assessed that, in most respects, he was more of a woman than a man. In 1990 he had a full sex-change operation in prison and changed his name by deed poll to Nicole Louise Pearce. On 20 October 1993, Nicole had her sentence re-determined to a maximum of 24 years and a minimum of 16 years. On 26 October 1999, she was released from the Kirkconnell Correctional Centre near Bathurst in NSW and moved into a house in Geelong, Victoria, amid vehement protests from the neighbors.
The years have not been kind to Terry Ryan, the innocent boy forced by Reid and Luckman to perform a sexual act on his best friend before burying him alive. He became a pariah, the butt of jokes and taunts by his schoolmates and the community about his involvement in the crime, which was all laid bare during the trial. He was assaulted and spat upon. At the end of Reid and Luckman's trial, Terry attended the Wilson Youth Hospital for psychiatric assessment. He has been in and out of prison for a variety of offences, including assault and car theft. It was documented to the court in a pre-sentencing hearing that he showed anti-authoritarian behavior, lack of anger management and suffered from alcohol and drug abuse. His mother says he still suffers from nightmares and flashbacks.
Commenting on Paul Luckman's release in 1999, criminologist and Dean of Bond University, Professor Paul Wilson, who had researched and studied the case of Luckman in 1984, said he believed that Luckman should never have been released at any time. He continued:
I had severe reservations about him then, being released this early. Although it has been 15 years since I have seen him, my view then was that it was very unlikely he would change. Not so much the pedophilic tendencies, more the psychopathic tendencies that worried me.
He was someone that was easily manipulated and enjoyed violence.
CrimeLibrary.com