Robert ZARINSKY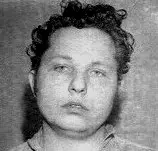 Classification: Serial killer
Characteristics: Rape
Number of victims: 2 - 6 +
Date of murders: 1958 - 1974
Date of birth: 1940
Victims profile: Young women and a man (New Jersey police officer)
Method of murder: Shooting / Strangulation
Location: Monmouth County, New Jersey, USA
Status: Sentenced to life imprisonment, 1975. Died in prison on November 29, 2008
---
Robert Zarinsky (1940? – November 28, 2008) was a convicted murderer and suspected serial killer from Linden, New Jersey. He was sentenced to life imprisonment for the 1969 murder of Rosemary Calandriello of Atlantic Highlands, New Jersey.
On March 11, 2008, he was indicted for the 1968 murder of Jane Durrua of Keansburg. He was acquitted in 2001 of the 1958 murder of Rahway, New Jersey police officer Charles Bernoskie. He was also a suspect in the murders of Linda Balabano ,Ann Logan of Elizabeth, Doreen Carlucci and Joanne Delardo of Woodbridge Township, New Jersey.
Calandriello Murder
Rosemary Calandriello was a 17-year-old girl from Atlantic Highlands, New Jersey, who disappeared on October 25, 1969. Her body was never recovered. Zarinsky was convicted in 1975 of her murder. He was sentenced to life imprisonment.
In 1988, Zarinsky admitted that he had accidentally killed her and buried her body in a grave in northwest New Jersey. He also stated to another investigator that he had thrown her body into the Atlantic Ocean. Zarinsky was the first person in New Jersey ever to be convicted of murder without a body being found.
Bernoskie murder
In 2001, Zarinsky was tried and acquitted of the November 28, 1958 murder of Rahway police officer Charles Bernoskie. Bernoskie stumbled upon a burglary in progress at Miller Pontiac in Rahway. He was shot and killed by one of the perpetrators of the crime, either Zarinsky or Theodore Schiffer. Bernoskie shot both suspects who both were able to elude capture. No one was charged with the crime until 1999.
Theodore Schiffer left a fingerprint at the scene of the crime, but it was not until 1999 that the fingerprint was able to be matched to Schiffer. He had never been fingerprinted and therefore there was no record of his fingerprints.
Schiffer was implicated in the murder by Zarinsky's sister Judith Sapsa, who herself was under investigation for embezzling money from a mutual fund account owned by Robert Zarinsky. Theodore Schiffer testified against Zarinsky, pleaded guilty and served three years in Pennsylvania for the crime.
Zarinsky contacted the authorities when his yearly statement of his mutual fund account that he had inherited from his mother did not arrive at his prison address. He discovered that his sister and her husband Peter Sapsa had nearly emptied the account by embezzling $121,500 from it.
Judith Sapsa would later testify at the Bernoskie murder trial that she assisted her mother with removing bullets from Zarinsky and Schiffer on the night of the Bernoskie murder. Sapsa also testified that Zarinsky stated to her that "Teddy and I shot a cop." Despite the testimony of Schiffer and Sapsa, Zarinsky was acquitted of the Bernoskie murder.
The same month that Robert Zarinsky was indicted for the murder, Bette Bernoskie, the widow of Charles Bernoskie, filed a wrongful death suit against Zarinsky in civil court. In August 2003, a jury found Zarinsky responsible for the death and awarded Bette Bernoskie $9,500,000 plus interest. In 2004, $154,000 was seized from Zarinsky's assets and Bette Bernoskie divided her award among her six children.
In July 2007, a New Jersey Appellate Court reversed the decision and ordered the money returned to Zarinsky, citing his inability to put on a proper defense. Bette Bernoskie no longer had the money and the NJ PBA has organized efforts to repay the money. It is their intention that neither Bette Bernoskie or her children will ever give back the award money.
Durrua Murder
On March 11, 2008, the grand jury sitting in Freehold, New Jersey, returned an indictment against Zarinsky for the 1968 murder of 13-year-old Jane Durrua. Durrua disappeared on the evening of November 4, 1968 and body was found the next morning in a field in North Middletown, New Jersey.
Zarinsky's death
On November 28, 2008, Zarinsky died at the South Woods State Prison in Bridgeton, New Jersey of pulmonary fibrosis, a scarring of the lung tissue that made it increasingly difficult for him to breathe.
Wikipedia.org
---
Suspected serial killer Robert Zarinsky dead at 68
By John Appezzato - NJ.com
November 29, 2008
Robert Zarinsky, a suspected serial killer who spent the last three decades in prison for the murder of an Atlantic Highlands girl, died Friday at the South Woods State Prison in Bridgeton. He was 68.
Zarinsky died at 8:25 p.m. in the hospice unit at the South Jersey prison, said Matt Schuman, a spokesman for the state Department of Corrections. An exact cause of death was not given, but Zarinsky had suffered from "major respiratory issues" before his death, Schuman said.
Zarinsky's death came as he was nearing trial for the 1968 murder of 13-year-old Jane Durrua of Keansburg.
He had been in prison since his 1975 conviction for killing Rosemary Calandriello of Atlantic Highlands. The timid 17-year-old disappeared Aug. 25, 1969, on her way to the corner store for a carton of milk. She was last seen alive in Zarinsky's Ford convertible, but her body has never been found.
Zarinsky was the first person in New Jersey to be convicted of murder without a body for evidence. He was sentenced to life in prison and was entitled to an annual parole review. He consistently denied committing the murder, and only in recent years, in his bid for early parole, admitted killing Calandriello. Then, he claimed, she died when he accidentally backed over her with his car.
In 2007, Zarinsky was transferred from the maximum security New Jersey State Prison in Trenton, to the extended care unit at South Woods State Prison.
In correspondence with The Star-Ledger, Zarinsky denied any role in the Durrua homicide. "I most certainly was not involved in it, as I was not not involved in the numerous other allegations made against me over the years," he wrote on May 26, 2007.
A Dec. 10 hearing was scheduled in Superior Court in Monmouth County in which the prosecutor's office was seeking the court's permission to use testimony about Zarinsky's alleged attempts to lure four other Monmouth County teenagers into his car to buttress the Durrua case. Those alleged incidents took place nine months after Durrua's death.
Authorities also believe Zarinsky had a long list of victims, most of them teenage girls. Among the unsolved murders for which he was a suspect are that of Linda Balabanow, 17, of Union in 1969, and Joanne Delardo, 15, and Doreen Carlucci, 14, of Woodbridge in 1974.
In 1999, Zarinsky's sister, Judith Sapsa, implicated him in the 1958 unsolved murder of Rahway police officer Charles Bernoskie. Sapsa turned on her brother after he reported her to authorities for stealing money from his mutual fund. She, in turn, told police she remembered, in vivid detail, a November night, four decades earlier, when her older brother and their cousin stumbled into the Zarinsky home, wounded and bleeding. According to Sapsa, they told Zarinsky's parents they were caught breaking into a Rahway car dealership and Robert shot a cop.
Sapsa claimed her mother used a pair of tweezers to dig a bullet out of Zarinsky and then swore the family to secrecy about the shooting. Theodore Schiffer, the cousin who was there that night, corroborated Sapsa's story. He spent three years in prison for his role as an accomplice in the shooting.
Zarinsky was acquitted of Bernoskie's murder after a jury trial in 2001. Members of the jury said afterward they believed Zarinsky killed the officer, but the prosecutor had not convinced them "beyond a reasonable doubt." Ironically, Zarinsky died on the 50th anniversary of Bernoskie's murder.
Elizabeth Bernoskie went on to sue Zarinsky for causing her husband's death. In 2003, a jury awarded the widow $9.5 million in damages. She collected $154,000 from Zarinsky's mutual fund account. But last year an appeals court ordered her to give the money back. Zarinsky returned her check, demanding additional interest.
---
Robert Zarinsky
On 19 august 1999, Judith Sapsa implicated her brother Robert Zarinsky and her cousin, Theodore Schiffer, in the 1958 killing of Rahway Police Officer Charles Bernoskie. Sapsa came forth after Zarinsky accused her husband, Peter, of stealing more than 100-thousand dollars from an inheritance Zarinsky's mother had left him.
Zarinsky was convicted in 1975 of murdering the 17-year-old Atlantic Highlands girl. After Zarinsky's sister, Judith Sapsa, implicated her brother and their cousin in the cop killing, authorities in Monmouth, Union and Middlesex counties began this week focusing on Zarinsky as a possible suspect in four long-unsolved murders.
Zarinsky had been a suspect all along in the deaths of three teenage girls besides Calandriello, but was never charged in the other cases. "Let me tell you something. Back then, when we prosecuted him, we were convinced beyond a doubt that he was a serial killer," John T. Mullaney, the former assistant prosecutor in Monmouth County who tried Zarinsky in the Calandriello case. "We knew he had killed Rosemary. We also knew he had killed the two from Woodbridge, though I couldn't prove it," he said.
The bodies of Doreen Carlucci, 14, and Joanne Delardo, 15, were living in the Colonia section of Woodbridge, were found in Monmouth County struck and strangled with an electrical cable.
"I also knew he killed Linda Balabanow, though they wouldn't try it," Mullaney said, referring to a Union Township teen whose body was found floating in the Raritan River in Middlesex County.
Middlesex County authorities didn't think they had enough evidence to bring Zarinsky to trial for Balabanow's murder, but Monmouth County authorities were willing to gamble.
"I stuck my head out. I just thought, there were just too many dead young females, too many bodies," Mullaney added. "There are people alive today that wouldn't be alive if he was still on the street."
Investigators with drills and saws tore apart a "haunted house" in Linden, New Jersey, looking for evidence that might link Zarinsky to the unsolved slayings of at least at least four more teenage girls. Officials from eight law enforcement agencies, including the State Police and FBI, were hoping to find personal belongings that Robert Zarinsky, 59, might have taken from his victims and stashed in the house he inherited from his mother.
Judith Sapsa, his sister, startled authorities in recent weeks by talking about her brother's role in Bernoskie's slaying as well as in the disappearance of "five to 10" girls. Sapsa, described to police her childhood home under the "hypnotic" domination by her sadistic brother Robert who repeatedly beat her, debased their father, and tortured animals.
Judith came forward after her husband, Peter, was charged in June with stealing $110,500 from a mutual fund that Zarinsky inherited when their mother died in 1995. Zarinsky, now at Northern State Prison in Newark, unwittingly inspired the new investigations by reporting the missing money.
According to police the Sapsas took the money because of mounting medical bills. Peter Sapsa worked in supermarkets and is now on disability awaiting a heart transplant. Judith Sapsa, who is recovering from cancer, never worked outside the home.
In trouble since age 14 and periodically under psychiatric care, Zarinsky was arrested at age 21 for desecrating a cemetery and setting lumberyard fires. He was a self-styled Nazi who commanded two or three like-minded friends, but imagined he led an entire army.
Interrupting a robbery at a car dealership, Rahway Patrolman Bernoskie was gunned down in 1958, when Zarinsky was a teenager. No one was arrested at the time. Last week though, Zarinsky's cousin, Schiffer, was arrested in the officer's death, and Zarinsky was named as a second suspect.
Robert Zarinsky's history of violence and delusions of power began as a teenager, and at 14, he was admitted to Trenton Psychiatric Hospital.
Zarinsky, who turns 59 next month, is in prison for the 1969 murder of a 17-year-old Atlantic Highlands girl. He has been implicated by his sister in the 1958 slaying of a Rahway police officer, when he was 18, and is a suspect in the murders of at least four teenage girls in the late 1960s and early '70s.
The night that officer Bernoskie was gunned down, the policeman was able to get off several rounds, injuring Zarinsky. But Zarinsky's mother, Veronica, tended to his wounds at home and swore the family to silence.
When he was 21 and charged with the desecration of 1,500 headstones at the Rosedale-Linden Cemetery and setting five lumberyards on fire, he maintained he was insane and did not know right from wrong.
When he was 34 and brought in for a lineup in the murder of Rosemary Calandriello, guards were told not to let him alter his facial hair. He had long sideburns in a mutton chop style and a goatee. But when the guards were not looking, he got a hold of some hair-removal cream.
During Zarinsky's trial in 1975 for the murder of Calandriello, his wife, Lynn Zarinsky, took the stand in her husband's defense and told the jury that a pair of blue bikini panties taken from Zarinsky's car belonged to her. She also told them that she was with her husband the night of Aug. 25, 1969, when Calandriello disappeared.
Veronica doted on her son, even though he once beat Judith so badly she was out of school for two or three weeks, Weiner said. "Don't hit her in the face," was the mother's advice to her son, the lawyer said Mrs. Sapsa told him.
Demonstrating classic serial killer behavior Zarinsky, as a teenager, formed a gang, "The Panthers," and gleefully committed arson. His sister remembers his pleasure ripping the wings off a bird, or chopping the head off a bird.
Zarinsky abused his father, Julius, who ran a grocery, by pushing tomatoes into his face. When the son finished high school, he took the shop's proceeds and put his father on a $5 weekly salary. Mrs. Sapsa was about 15 in 1958 when her brother and cousin, both wounded, were brought to their Linden home by an aunt after the shootout with Officer Bernoskie, who had found the young men robbing a car dealership, Weiner said. She recalls her brother saying, "'He pissed me off, that's why I shot him,' because (Bernoskie) shot his cousin."
The young girl said she watched as her mother used tongue depressors and tweezers to extract bullets from her brother and cousin, who were spirited to the Poconos in Pennsylvania to recover. When Julius Zarinsky read in the newspaper the next day that the officer was dead, he vomited. The family never spoke about the shooting.
Julius Zarinsky was Jewish, and Veronica was not. However Robert was convicted at age 22 of desecrating hundreds of tombstones in a Jewish cemetery in Linden.
---
25 Years Later, Serial Killer Uncovered?
Murderer Implicated in Slaying of Cop, 3 Other Women
Aug. 19, 1999
LINDEN, N.J. (APBnews.com) -- A convicted murderer serving a life sentence for the 1969 killing of an Atlantic Highlands teenager may have been responsible for the deaths of a police officer and at least three other women during a 17-year period, authorities say.
In 1975, a Monmouth County jury convicted Robert Zarinsky of having murdered 17-year-old Rosemary Calandriello six years earlier. Former assistant prosecutor John Mullaney, who tried the case, said he was convinced then that Zarinsky was responsible for killing at least three other young women in neighboring counties. But prosecutors felt they did not have enough evidence to support their cases, and the cases remain unsolved to this day. Now, Mullaney says, his 25-year-old hunch may pan out. 'We knew he was a serial killer'
Zarinsky, 58, is serving a life sentence in Northern State Prison in Newark for killing Calandriello, who was last seen riding in his battered Ford Galaxy on Aug. 26, 1969.
At the time he tried the Zarinsky case, Mullaney told APBnews.com, he felt the career criminal may have killed three other girls -- Joanne Delardo, Doreen Carlucci and Linda Balabanow -- in neighboring counties between 1969 and 1974. "We knew he was a serial killer, but there was precious little to prove it," said Mullaney, who now has a private law practice. His files, locked away and gathering dust in courthouse archives for almost three decades, may come in handy again. Zarinsky resurfaced as a murder suspect again last week when his sister came forward to say he and their cousin, Theodore Schiffer, fatally shot Rahway police Officer Charles Bernoskie in 1958. Sister tells of cop killing
Investigators from the FBI, the New Jersey State Police and six local police agencies descended on the Zarinsky house, unoccupied and still owned by Zarinsky, on Wednesday to search for clues in the Bernoskie case and possibly other unsolved homicides. Zarinsky was linked to the Bernoskie killing by U.S. Postal Service investigators who questioned his sister, Judith Sapsa, about allegations she and her husband had been stealing money from Zarinsky's trust fund. It was then that Sapsa told authorities about a Nov. 28, 1958, incident in which she said Schiffer and her brother were surprised by police as they were burglarizing a car dealership. She said that Bernoskie shot Schiffer, and Zarinsky in retaliation shot the 30-year-old officer. Sapsa, who was a young girl at the time, said she watched her mother remove a bullet from Schiffer's chest and another one from Zarinsky's buttocks using kitchen implements later that night. Schiffer charged with murder
Union County prosecutors charged Schiffer with Bernoskie's murder last week, but only today confirmed they also are considering Zarinsky as a suspect. "He is being looked at as a suspect," said Richard Rodbart, a Union County prosecutor. "Events have motivated us to consider him a suspect."
Rodbart declined to specify what events triggered the new probe. Rodbart refused to discuss what investigators were hoping to find in their search of Zarinsky's house or what evidence may have been recovered. Armed with the new information from Sapsa, prosecutors and detectives who have been sitting on cold homicide cases for years are taking a fresh look at them.
Three bodies, no proof Calandriello's body was never found, but prosecutors had enough circumstantial evidence to convince the jury -- seven years after she disappeared -- that Zarinsky killed her. "We had four eyewitnesses who put the girl in his car," Mullaney said. "Then we found the car, and the handles on the doors and the windows were missing."
In December 1974, the bodies of two other girls, 14-year-old Carlucci and 15-year-old Delardo, were found in Monmouth County, beaten and strangled with an electrical cord. Around the same time, Balabanow's body was found floating in the Raritan River in Middlesex County. Zarinsky was a suspect but was never charged in the three girls' deaths. Mullaney said he firmly believes they were all slain by him.
'Clearly a pattern' "When we searched Zarinsky's car, we found a ball-peen hammer that had a hair on it that was not Rosemary Calandriello's," said Mullaney. "Forensic technology was changing and later showed the odds indicated that it was Linda Balabanow's hair." But, at the time, Middlesex County authorities didn't think they had enough evidence to prosecute, he said. Middlesex County prosecutors could not be reached for comment on the status of the Balabanow case today.
Monmouth County prosecutor Peter Warshaw would only confirm that his office is engaged in a "cooperative investigation" that involves Zarinsky. Still, Mullaney contends all the cases are linked. He thinks Sapsa's revelations, combined with advancements in forensic analysis, could prove his theory. "All indications were he did it," said Mullaney. "All of the girls had electric cords around their necks. There was clearly a pattern."
Zarinsky up for parole in 2000 Mullaney is guardedly optimistic about resolving the decades-old cases. "Will they find that he committed the other murders? Will they find [Calandriello's] body? I don't know. I hope so for the family's sake," he said. "Rosemary's mother and brother are still alive. One brother was killed in a bungled robbery in Pennsylvania. That family has had more than their share of tragedy. Closure would be nice." With Zarinsky up for parole next year, Mullaney said, "the investigation couldn't have come at a better time."
---
Robert Zarinsky
September 1, 1999
Corrections Department officials say that convicted killer Robert Zarinsky requested to be transferedr to protective custody at New Jersey State Prison in Trenton after he became a suspect in a string of killings 30 years ago.
Zarinsky is serving a life sentence for the murder of a young woman. His sister recently linked him to the killing of a Rahway police officer in 1968, and authorities in Union County and neighboring counties have reopened investigations in to several killings of women.
The suspected serial killer told authorities he felt threatened by other inmates who read recent newspaper articles about renewed investigation into long-held suspicions that he killed four other young women, corrections spokesman Chris Carden said.
---
Robert Zarinsky formally charged in '68 slaying of Keansburg girl
by Robin Gaby Fisher and Judith Lucas - The Star-Ledger
Tuesday March 11, 2008
Monmouth County Prosecutor Luis Valentin officially announced today that Robert Zarinksy is being charged with murder and felony murder in connection with the death of 13-year-old Jane Durrua.
Zarinsky, 67, has been in prison since 1975 for the murder of an Atlantic Highlands teenager. But he has long been suspected in other deaths, including Durrua's.
"I've been waiting for this day for so many years. I have always believed it was Zarinsky," said Joan Conway, the victim's sister.
Valentin said Jane Durrua disappeared on the evening of Monday, Nov. 4, 1968 after she took a shortcut through a grassy field by a railroad track on her way to her East Keansburg home. He added the case will go to a grand jury later this month.
"For the last several years up through last week, evidence has been thoroughly and comprehensively analyzed by multiple laboratories to ensure the reliability of the results. The investigation culminated with the charges lodged against Zarinsky," Valentin said.
Retired Atlantic Highlands Police Chief Samuel Guzzi, who was responsible for winning the conviction against Zarinsky in 1975 in the Rosemary Calandriello case, was at the press conference this afternoon. Alan Balabanow, the brother of Linda Balabanow, whose body washed up along the Raritan River in 1969, was also there. Zarinsky is the only suspect in the Balabanow murder, but the Middlesex County Prosecutor's Office told The Star-Ledger in August that there was not enough evidence to charge him.
Zarinsky is expected to appear in court Thursday to face the new charges against him.
He was served in South Woods State Prison in Bridgeton this morning on the murder and felony murder charge.
Valentin refused to describe Zarinsky's demeanor when he was served in the 40-year-old case.
Valentin was at times defensive when asked why the Monmouth County prosecutor's office took two years to charge Zarinsky, even though they had developed DNA evidence against him.
He acknowledged that a former mix-up of DNA evidence that resulted in the wrongful arrest of Jerry Lee Bellamy would make this case more difficult to try, but remains confident Zarinsky will be convicted.
"The evidence was examined and re-examined," Valentin said. "We have been working diligently on this case."
Authorities are also attempting to link Zarinsky through DNA to the 1974 killings of Woodbridge teenagers Joanne Delardo and Doreen Carlucci, according to law enforcement sources who asked not to be named because the investigation is ongoing.
Marc Lemieux, an investigator for the Monmouth County Prosecutors Office, today called Jeanette Delardo -- the victim's mother -- and told her they did not have enough DNA to file charges against Zarinsky in the two cases, she said. But Lemieux said they are continuing to investigate, according to Delardo.
Nevertheless, Delardo said she is finished hoping for a resolution.
"We've given up now ... We get the feeling they are never going to try him," Delardo said.
In 1999, Zarinsky's sister implicated him in the 1958 killing of Rahway Police Officer Charles Bernoskie. Zarinsky was acquitted at trial in 2001, with the jury saying the prosecutor had not managed to prove guilt "beyond a reasonable doubt." But several jurors said they were convinced Zarinsky killed the officer.
Jane Durrua was sexually assaulted and bludgeoned to death on her way home from school in November of 1968. Her killing was one of several cold cases reopened after Zarinsky was charged with Bernoskie's murder.
In a 15-part series, "Deadly Secrets," published in August, The Star-Ledger first reported that prosecutors had additional evidence in the Durrua case, including a DNA match between Zarinsky and semen stains found on the girl's slip.
The stains were discovered in 2005 after Paul Seitz, a detective in the Monmouth County Prosecutor's Office, recruited Robert Shaler, a nationally known DNA expert from the New York City Medical Examiner's Office, to examine evidence in the case.
Shaler told The Star-Ledger he discovered large stains that had not been detected years earlier by forensic scientists in the New Jersey State Police lab. He was able to raise enough DNA to develop a profile and compare it with a sample on file for Zarinsky.
In January, prosecutors asked a Superior Court judge in Monmouth County to force Zarinsky to submit a fresh DNA sample. The judge barred reporters from the hearing.
Zarinsky is serving time at South Woods State Prison in Bridgeton for the murder of Rosemary Calandriello. He is eligible each year for parole.
Sam Guzzi, a retired Atlantic Highlands police sergeant who for years built cases against Zarinsky, welcomed news he would be charged in the Durrua case.
"It's unbelievable," Guzzi said. "What can I tell you. I'm so elated for the family."
Conway credited Monmouth County Prosecutor's Office Det. Paul Seitz and the Star-Ledger series for the keeping the case alive.
Meanwhile, relatives of other victims linked to Zarinsky continue waiting.
"I only want to know who killed my daughter," said John Delardo.
---
Zarinsky, Robert
Born in New Jersey during 1941, Robert Zarinsky exhibited signs of mental instability in adolescence. By the early 1960s, he was calling himself "Lt. Schaefer, leader of the American Republican Army."
Convicted of arson and grave desecration after he torched five lumber yards and vandalized Jewish cemeteries in Monmouth and Union Counties, the one-man army spent thirteen months in Trenton State Psychiatric Hospital.
Despite his daily contact with psychiatrists, Zarinsky still slipped through the net, his lethal quirks unrecognized by trained professionals. Settling in Linden, Zarinsky opened a wholesale produce business, but his darker fantasies cried out for satisfaction. In April 1969, Linda Balbanow, age 17, was kidnapped on the short walk home from her job at a drug store in Union County, New Jersey.
Her lifeless body was recovered soon thereafter, floating in the Raritan River near Woodbridge. When 16-year-old Rosemary Calandriello disappeared from Atlantic Highlands, later that year, Zarinsky was charged with her kidnapping.
Authorities delayed prosecution while the futile search for her body continued, and Zarinsky's attorney won dismissal of the charge on grounds his client was denied a speedy trial. In December 1974, police had their eyes on Zarinsky again, investigating the murders of Doreen Carlucci, 14, and Joanne Delardo, 15, in Middlesex County.
The victims were kidnapped together, their bodies discarded in Manalapan Township, half naked, each strangled with electric cord. Detectives were still seeking positive links in the two recent crimes when they got a fresh break on the Calandriello abduction. According to acquaintances, Zarinsky had been boasting of the murder, confident that he could not be prosecuted in the absence of a body. Authorities felt otherwise.
On February 25, 1975, Zarinsky was charged with the murder of Rosemary Calandriello, held in lied of $125,000 bond. His trial, in April, ended with Zarinsky's conviction of first-degree murder, and he was sentenced to life imprisonment.
The verdict was affirmed on appeal, in July 1976, the higher court ruling that failure to produce a victim's body is no bar to prosecution in a murder case -particularly when the suspect brags about the killing to his friends.
Michael Newton - An Encyclopedia of Modern Serial Killers - Hunting Humans