Robert Paul LONG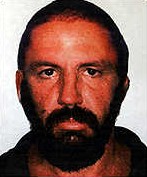 Classification: Mass murderer
Characteristics: Revenge - Hostel arson
Number of victims: 15
Date of murders: June 23, 2000
Date of arrest: 5 days after (wounded by police)
Date of birth: 1962
Victims profile: 9 women and 6 men (backpackers)
Method of murder: Fire
Location: Childers, Queensland, Australia
Status: Sentenced to life in prison on March 2002
---
The Childers Palace Backpackers Hostel fire killed 15 backpackers on June 23, 2000. Amongst those killed were 9 women and 6 men. The hostel was located in the town of Childers, in Queensland, Australia, a town popular amongst backpackers for its fruit picking work.
Robert Paul Long was arrested as a result of lighting the fire and charged with murder (2 counts) and arson (1 count). He was subsequently sentenced to life in prison.
---
The Childers Palace Backpackers Hostel fire on 23 June 2000 killed 15 backpackers: nine women and six men. The hostel in the town of Childers, Queensland, Australia, is popular amongst backpackers for its fruit picking work. Robert Paul Long was arrested for lighting the fire and charged with murder (two counts) and arson (one count). He was later sentenced to life in prison.
The people killed in the fire were:
Moulay Lalaoui-Kama, Moroccan-born Australian
Hui-Kyoung Lee, Korea
Michael Ernest Lewis, England
Natalie Morris, Wales
Julie O'Keeffe, Ireland
Adam John Rowland, England
twins Kelly June Slarke and
Stacey Louise Slarke, Australia
Melissa Jane Smith, England
Gary John Sutton, England
Atsushi Toyona, Japan
Joly Van der Velden, Netherlands
Claire Louise Webb, England
Sebastian Westerveld, Netherlands
Sarah Ann Williams, Wales
The fire was started at about 1 am, apparently in the downstairs recreation room, but most of the backpackers who died were on the second floor of the hostel. The timber hostel did not have working smoke detectors or fire alarms. Local firefighters raised a ladder to allow some people to escape. The 69 traumatised backpackers who survived the fire were housed locally — the Isis Cultural Centre became the recreational, food and communication centre for them.
Princess Anne visited Childers on 2 July, just a week after the blaze, to meet the surviving backpackers and others involved in the disaster.
Bill Trevor, the Isis Shire Mayor, travelled to England and the Netherlands in October 2001 to consult the bereaved families about the memorial proposals. He negotiated to rebuild the Palace in its original early-1900s style.
The Queensland artist Sam Di Mauro made a 7.7-metre-long glass memorial wall that was set into the new building.
The Sydney artist Josonia Palaitis was selected to paint portraits of those killed. She said it was "the most technically challenging and emotionally charged portrait I've ever undertaken". The artist's greatest challenge was to suitably portray the youngsters from the photos of them provided by their families: she managed to arrange them while maintaining the precise poses of those photos. The background was researched by her to be typical of the Isis area fields where they had worked picking crops. "The response to the artwork was overwhelming with families ecstatic with the result."
Some 250 invited guests, including many members of the families of the dead from around the world, attended the official opening on 26 October 2002. Frank Slarke, the father of murdered twins Stacey and Kelly read a poem he wrote as a eulogy.
Wikipedia.org
---
Robert Paul Long
Drifter Robert Long has been sentenced to life imprisonment for killing 15 young backpackers in an arson attack on a hostel in Australia.
Long, an itinerant fruit picker, was found guilty on Friday of starting the fire in Childers, southern Queensland in June 2000.
The trial judge said Long, 38, should serve a minimum of 20 years in jail for his "callous and cruel" crime.
Among the lives claimed by the blaze in Childers were five backpackers from the south of England and two from the Merthyr Tydfil area of south Wales.
Prosecuting lawyers said Long's hatred of backpackers was a compelling motive for starting the blaze.
Justice Peter Dutney, who sentenced Long at Brisbane's Supreme Court, said it was the worst case of arson in Queensland history.
He said: "I'm happy to concede you had no intent to kill but death was such an inevitability in the circumstances that to light those fires displays callousness and cruelty that is hard to imagine."
Long received 20 years in prison for the murder of 27-year-old Australian twin sisters Kelly and Stacey Slarke.
And a concurrent sentence of 15 years was handed down for arson.
Confession
Senior prosecutor David Meredith said he wanted the punishment to reflect the loss of 15 lives, not just the sample two.
He called Long a "small-minded and cowardly man whose actions had an extraordinary effect on the lives of the families of his victims".
As well as the twins and Britons, the blaze also killed another Australian, one Irish, one Japanese, one Korean and two Dutch.
He was not charged with the 13 other deaths because the two was sufficient for the maximum sentence.
The Palace Backpackers Hostel in Childers, 180 miles north of Brisbane, was more than 100 years old and survivors of the fire have criticised security and safety arrangements.
The trial heard how Long verbally abused the guests at the hostel and made several threats to set the building alight.
He had vowed to drive the backpackers out of town.
While being arrested five days after the fire, he was shot in the shoulder in a struggle with police.
Warning
And he initially confessed the crime to police.
He was jailed in 1994 for a maximum four years and three months for abducting his child from his former lover's home, but was paroled in January 1997.
But the judge in this case warned the authorities to take great care in releasing him after the minimum 20 years.
Long had denied murder and arson, but was found guilty unanimously.
The seven Britons who died were:
Mike Lewis, 25, from Bristol
Gary Sutton, 24 of Twerton, Bath
Natalie Morris, 28, from Cefn Coed
Sarah Williams, 23, from Aberfan
Melissa Smith, 26, from Thatcham, Berkshire
Adam Rowland, 19, from St Leonards, Sussex
Claire Webb, 24, from Ascot
---
Robert Paul Long
January 12, 2001
A fruit picker accused of starting a fire in a hostel that killed 15 young backpackers in Brisbane, Australia, pleaded innocent to arson and murder charges. But a magistrate said there was enough evidence for Robert Paul Long, 37, to stand trial after prosecutors wrapped up a preliminary presentation of their case with police claims that Long confessed to starting the fire to a member of a police Special Emergency Response Team (SERT) after he had been shot by police.
Long allegedly said: "I am dying anyway, I started that fire," an officer who was identified in court only as "SERT operative number two," testified. He said he wrote the statement on the bill because he did not have a police notebook at the time. Police say they shot Long because he stabbed an officer in the jaw as he tried to escape arrest.
---
Loner found guilty of hostel arson murders
By Barbie Dutter - Telegraph.co.uk
March 16, 2002
A HOMELESS fruit-picker with a history of menace and mental illness was found guilty last night of starting a fire at an Australian youth hostel that killed 15 backpackers, seven of them British.
Robert Long had denied arson and two specimen charges of murder, but after two days of deliberations a jury unanimously convicted him on all counts. Long, who will be sentenced on Monday, faces a mandatory life prison term.
For 19 days, the Supreme Court in Brisbane had heard harrowing accounts of the blaze in June 2000 that reduced the century-old Palace Backpackers Hostel in Childers, Queensland, to a blackened ruin.
Survivors travelled from Britain and across the world to describe their frantic struggle to escape. They told how they squeezed through windows, crawled along smoke-filled corridors or scrambled to safety across verandas as 15 of their friends became trapped inside.
Long, 38, was portrayed as an attention-seeking oddball with a boiling hatred of the young travellers with whom he briefly shared lodgings.
He falsely claimed to have been diagnosed with lung cancer and given only two months to live. He also wrote two suicide notes, one of them left on the counter of a local pub.
After the fire, Long went on the run and was found by police five days later, hiding in bushland less than 20 miles from Childers. During a struggle with two dog handlers, he produced a knife, slashed a police dog and stabbed one of the officers on the chin.
The second officer then opened fire with a handgun, hitting Long in the arm. Believing the wound to be fatal, Long said: "I'm dying anyway. I started that fire," the court was told.
Further damning evidence was given by a British survivor, Keith O'Brien, who said he had overheard a snatched conversation in which Long threatened to "burn this place down".
The jury of seven men and five women, who were sent out on Thursday morning and were locked in deliberations until after 9pm yesterday, filed into court and stood solemnly in a line as Justice Peter Dutney asked them to deliver their verdicts.
Three times, they stated in unison: "Guilty".
Long, a diminutive, heavily bearded figure who had been attentive but impassive through most of the trial, showed no emotion as the courtroom erupted around him.
The family of Kelly and Stacey Slarke - 27-year-old identical twins from Western Australia who died in the blaze - wept, hugged and exclaimed: "Yes!" when the verdict was returned.
Long had been charged only with the Slarke twins' murder to expedite the proceedings, and to allow for other charges to be brought in the event of an acquittal. As well as the seven Britons, three Australian backpackers, two from Holland and one each from Ireland, Japan and South Korea died in the blaze.
The British victims were: Gary Sutton, 24, of Bath; Mike Lewis, 25, from Bristol; Natalie Morris, 28, from Cefn Coed; Sarah Williams, 23, from Aberfan; Melissa Smith, 26, from Thatcham, Berks; Adam Rowland, 19, from St Leonards, Sussex, and Clare Webb, 24, from Ascot.
The mayor of Childers, Bill Trevor, said: "Justice has been served. It is a result for the parents. It is a result for the survivors.
"It won't bring back those lovely young kids but what it will bring is some peace of mind to those families around the world and across Australia who have waited for this moment.
"I don't know if I am relieved, but I think families around the world will wake up to the news that someone will pay for the misery they have been through."
---
Arsonist's deadly revenge
News.com-au
Vile murderers, slick conmen and crooked cops — welcome to Queensland's dark side. Depraved and brutal murders, gross and cynical betrayal of public trust and massive corporate skulduggery — this state has seen it all.
THAT the quiet, well-ordered country town of Childers, 54km south of Bundaberg, should be the scene of a murderous arsonist's bitter revenge invites comparisons with a Stephen King novel.
Yet, as a Brisbane jury concluded in March 2002, Robert Paul Long, 38, torched the Palace Backpackers Hostel. Like the vicious pair who burnt the Whiskey Au Go Go nightclub in Brisbane in 1973, Long sentenced 15 young people to a terrifying death.
He has been sentenced to life and will serve at least 20 years.
June 23, 2000, is a day that Childers residents — still coping with the grief — will never forget.
It was payday for the backpackers who flood into the area between April and June to work on local farms, and the cheerful and well-liked young people naturally got down and partied before many returned to their hostel.
About 12.30am a fire started in a downstairs TV lounge and quickly became an inferno, rushing up the stairwell and consuming the century-old former pub.
The fire alarms, which had been malfunctioning, had been switched off by the management and residents awoke to the screams of their friends and the sound of breaking glass. Seventy struggled out but 15 did not.
Before the ashes had even cooled, Long was named as a likely suspect by his former de facto, Christine Campbell, but the killer had fled town.
He was caught 30km south five days later after a violent struggle with police during which, police said, Long admitted his guilt.
Ms Campbell had claimed that Long had tried to burn to death her, their daughter and her two other children in a Darwin caravan park in 1997 but the Northern Territory police had not charged him.
Long had left the hostel two weeks earlier after not paying his rent and he had asked the backpackers to leave the back door open for him.
They slammed it shut and his rage — recalled by witnesses — knew no bounds. His precarious hold on reality deteriorated as he sank into an alcoholic depression.
What emerged at and after the trial was that Long was a seriously disturbed loner who invented stories of terrible personal tragedies to seek attention and sympathy. He would drift around Australia working in low-paid jobs and for a while his stories were believed and he was accepted. He claimed he was dying of lung cancer, his wife and children had died in fires or a road accident, his niece had died of leukemia and his girlfriend had just committed suicide.
When his stories began to unravel and his drinking increased and his work suffered, he would head off, leaving behind unpaid bills and sometimes fake suicide notes and unexplained fires.
Long's life began in Corrimal, a Wollongong suburb. As a youth he was convicted of stealing women's clothes from clotheslines. Later he would be sentenced to four years for burglary and other charges involving an assault on his then de facto.
---
Childers danger known, say families
By Greg Roberts and Peter Fray - Smh.com.au
June 20, 2003
The Childers hostel in central Queensland was refused a fire safety permit 17 months before the inferno that killed 15 backpackers, and authorities did nothing to rectify the situation, the families of 11 victims have claimed.
They say their children could have survived if the hostel's fire alarm system had not been turned off and escape routes had not been blocked by beds or bars on the windows.
The allegations are contained in statements of claim filed in the Brisbane District Court seeking damages from eight parties, including Isis Shire Council and the hostel's management company, Where-on-Earth.
One of seven British families who have joined the action said yesterday that they knew it would not end the "half lives" they led, but that "somebody needs to be accountable for what happened".
Monday is the third anniversary of the inferno, which killed nine women and six men in the Palace Backpackers Hostel, most of them foreigners.
An itinerant fruit-picker, Robert Long, was jailed for life last year for the murders of two victims, 19-year-old West Australian twins Stacey and Kelly Slarke.
A statement by the twins' father, Frank Slarke, 61, said solicitors for Where-on-Earth wrote to the council in December 1998 seeking information on the hostel's fire safety status.
A month later a shire officer inspected the hostel and "expressly declined" to issue a safety permit. The shire took no steps to require the company to apply for a permit or conduct further inspections, despite a local law that said it needed to be satisfied premises were free of fire hazards.
It also alleges that when the Fire and Rescue Service inspected the hostel in 1997 it warned there was an evacuation problem, but that no further inspections were conducted before the fire.
And the statement said that in June 2000 - the month of the fire - fire alarm devices had been turned off and temporary or alternative alarms had been provided. In an upstairs room where the twins and eight other victims died, access to a door was blocked by bunks.
Mr Slarke is seeking $217,000 for "damages and injuries, nervous shock and loss".
The twins' parents knew the pair were staying at a hostel in Childers and could not reach them on their mobile phone. Police had "falsely reassured" them that the girls' Magna station wagon was not near the hostel and that they must therefore have moved on. However, that evening, the vehicle was found parked behind the hostel.
The family had to wait weeks for confirmation from DNA. They received jewellery taken from the girls' bodies and had to unpack their belongings when the vehicle was returned.
Valerie and Brian Sutton, of Bath, England, lost their only son, Gary, 24, and say their lives have become "complete and utter nightmare".
"It's just unbelievable, really," said Mrs Sutton, 60. "They went over for an adventure and came home in a coffin. The actual way he died, it's just so horrific. We don't want anyone else to go through what we have . . . Somebody needs to be held accountable for what happened. We want justice for our son and the others."
Gary Sutton, a croupier at Bristol casino, had been travelling around Australia with his friend, Michael Lewis, from Bristol, when they stopped in Childers. They had been away from Britain for 10 months and were planning to return in two months.
In Mr Sutton's case, his room's only free door opened directly onto the firewall.
"They couldn't get out," Mrs Sutton said. "They were packed in like sardines. If there had not been bars on the windows they would have been able to get out. They could have [also] got out of the fire exit if that had not been blocked."
Since Mr Sutton's death, his family have been in regular counselling and Mr Sutton, 65, had to give up his job as a bus driver before official retirement age because he was unable to concentrate on the road.
Solace has come from the families of other victims, especially Mr Lewis's mother, Mary, who lives nearby, and a handful of survivors who have kept in touch. They are likely to meet up for Monday's anniversary of the tragedy.
"You think these things happen to other people, not you," Mrs Sutton said. "He was my only son. He was kind of special."
The families are also seeking redress from Where-on-Earth's two owners and the hostel's live-in managers, the Queensland Government and the hostel's owner.
The Mayor of Isis, Bill Trevor, said he was seeking legal advice. A fire service spokesman said the claims would be defended and there had been no breach of duty of care by service employees.
The claims have been brought by the legal firm Slater and Gordon. In a separate action, 59 of the 70 survivors of the fire are seeking damages through the firm.