Pierre LEBRUN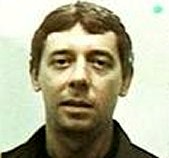 Classification: Mass murderer
Characteristics: Revenge
Number of victims: 4
Date of murders: April 7, 1999
Date of birth: 1959
Victims profile: Brian Guay, 56; Clare Davidson, 52; Harry Schoenmakers, 44; and David Lemay, 45 (ex-coworkers)
Method of murder: Shooting (.306-caliber rifle)
Location: Ottawa, Ontario, Canada
Status: Committed suicide by shooting himself the same day
---
April 6 1999: Deadly rampage
Pierre Lebrun, a former OC Transpo employee and hunting enthusiast pulled into the transit garage located at 1500 St. Laurent Boulevard and went on a shooting rampage. Word of this act had spread out to all employees and as such many of them lay huddled in terror while the event unfolded.
A sense of disbelief swept over OC Transpo employees and Ottawa-area residents alike. Transit users filed onto buses the following week and offered drivers their condolences. Others left flowers outside OC Transpo's headquarters.
Police sifted through information to figure out what prompted Lebrun, a tall, lanky 40-year-old bachelor with a stutter, to show up at his former workplace with a Remington 760 .30-06 rifle - a slightly modified version of the weapon that James Earl Ray used to kill civil rights crusader Martin Luther King in 1968 - and his pockets stuffed with ammunition. "It's Judgment Day!" he shouted when he arrived. "You think it's bad now - just wait." Lebrun's mother offered one disturbing explanation: taunts by co-workers prompted, among other things, by her son's stutter, drove him to seek revenge.
Lebrun's victims, all long-serving OC Transpo employees, were shipper Brian Guay, 56; stores clerk Clare Davidson, 52; and mechanics Harry Schoenmakers, 44; and David Lemay, 45. (Another employee who was shot in the side was released from hospital the following Wednesday.)
But why those well-liked employees were singled out remains a mystery. "These guys were the salt of the earth," said Ozzie Morin, a veteran employee on disability leave. "Nobody hated those guys. That's why I can't understand why this happened."
In his suicide note, discovered by his parents in their home in Orléans, an eastern suburb of Ottawa, just as police called to tell them of the tragedy, Lebrun mentioned four co-workers he had problems with and three that he liked. But none of his victims' names were on the list. And as he strode through the building during his rampage, Lebrun, who quit his job as an audit clerk in January after 13 years with the company, encountered more than a dozen people - but opted to shoot only some.
"It's very curious as to why he selected certain individuals to kill and permitted certain people to live," said Ottawa-Carleton regional police Inspector Ian Davidson. "He could easily have killed many more people."
---
Pierre Lebrun
A disgruntled former transit worker compiled a list of co-workers he didn't like before setting out on a deadly rampage, killing four employees and then himself at Ottawa's main bus garage.
The man, identified as Pierre Lebrun, opened fire at transit workers with a high-powered rifle in what police described as a premeditated attack. In addition to the dead, two workers were injured.
The president of the transit workers union, Paul Macdonnell, described Lebrun as a "very sick" man with chronic mental problems. Lebrun, 40, was hired in 1986 by OC Transpo and briefly worked as a bus driver. By choice he took a job in the garage. His problems began about two years ago when it was noticed he had difficulty working with others. He had some altercations with co-workers and was fired in August 1997. His union, the Amalgamated Transit Union, intervened and after mediation, Lebrun was reinstated a month later. The union intervened because it felt the punishment didn't fit the crime. "He appeared to have made a mistake. He apologized and he was put in an easier job."
Recalling the fistfight that got him fired, garage supervisor Robert Manion said: "He had a bit of a speech impediment and he was teased a little bit. It got to him because he had sensitive feelings about it. But maybe they just got him at a bad time when maybe there was other stuff going on in his life at the same time."
But the problem didn't end there. Mr. Lebrun complained about co-workers and once said some people were making fun of his stutter. Mr. Macdonell says Lebrun's apparent sense of victimization probably stemmed from his emotional problems. "We investigated the complaint about stuttering," Mr. Macdonell said. "We had a talk with his colleagues. We believe his illness contributed to his sense of what was happening to him,"
Taking his severance pay Lebrun set out to Las Vegas in one last chance at success. When his luck ran out at the gaming tables, Lebrun drove back to Ottawa virtually non-stop through the northern U.S. His last known whereabouts before the bus depot rampage was a gas station in Idaho.
On April 7, 1999, Lebrun arrived at OC Transpo at 2:30 p.m.in his black, 1997 Pontiac Sunfire. He pulled out a high-powered Remington 760, pump-action rifle and headed into the garage. Once inside he started firing at his ex-work colleagues. Someone grabbed the public-address microphone and screamed for employees to run and call police.
As people scrambled for their lives -- hiding in closets, under tables, in buses, and running for the exits -- a highly agitated Lebrun proceeded into a small office not far from the supervisor's office, where he cornered two victims and killed them instantly with two blasts from his gun. From there, the gunman moved down a hallway and made an inept attempt at setting a fire with oil cans. The fire barely ignited before petering out.
He then headed up the nearby stairs for the mezzanine level and walked all the way back to near the midpoint of the garage, affording him a wide-open view of the garage area and an excellent vantage point to continue shooting. He had 36 rounds of ammunition left. The killing could have gone on. But, instead, he turned the rifle on himself and ended his life.
According to police, Lebrun left a suicide note at his home listing seven colleagues, four of whom he had problems with. But as fate would have it, the four people he killed were not on his list. "His intentions were very clear. From that letter, one could surmise that he was intending to cause very serious harm or death. It is our view that he had intentions to shoot far more people than he had the opportunity to do," said Inspector Ian Davidson.
"Clearly he was a troubled individual that had some difficulties in the workplace," said Inspector Davidson, lead investigator. "His motivation was based on some disagreement he perceived that he had with individuals that he worked with. As a result of that perception, his action was to exact revenge."
---
Gunman kills four, self, in canadian bus garage
San Jose Mercury News
April 7, 1999
A former employee of Ottawa's transport agency shot dead four people at the city's main bus garage Tuesday, then killed himself with his high-powered rifle, police said.
The attacker opened fire with a .306-caliber rifle in mid-afternoon in a cavernous garage housing about 500 buses in the Canadian capital.
Authorities said they had spoken to the gunman's family, but did not immediately release his name or the names of the others killed.
---
Massacre victims on hit list
Ottawa police say killer held old grudges against targeted garage workers
Akron Beacon Journal
April 8, 1999
A disgruntled former transit worker who killed four employees and then himself at Ottawa's main bus garage had compiled a list of co-workers he didn't like before setting out, police said yesterday.
Police Inspector Ian Davidson said officers found a note at Pierre Lebrun's home, outlining his plans for Tuesday's assault and identifying employees he liked and those against whom he bore grudges. Lebrun fired a high-powered rifle nine times.
---
Ottawa gunman kills four
April 8, 1999
Ottawa -- A man armed with a high-powered rifle killed four people and then himself after bursting into the stockroom of the Ottawa transit company yesterday afternoon.
The gunman was a former OC Transpo employee who police say was "extremely distraught" as he drove to his former workplace, parked, walked in with his rifle and began shooting. All four victims were thought to be OC Transpo employees.
Their identities were withheld pending notification of family members. Two men were treated in hospital for injuries described as not life-threatening.
Amalgamated Transit Union spokesman Michael Milloy identified the man as Pierre Lebrun, who had recently resigned from a management job to which he had been promoted after driving buses and performing other duties for about 15 years.
Union president Paul MacDonell said he knew the former transit employee.
"He had a long history of mental illness. The company spent a lot of money trying to help him out," Mr. MacDonell said.
"He's been off on sick leave and back and forth... This is just a very sick individual."
Bus driver Pierre Servant said he heard at least two gunshots and then a message on the intercom urging employees to leave the building. As he was fleeing the area, he saw one of the victims staggering and calling out: "I got shot!"
OC Transpo security personnel were on the scene almost immediately, Mr. Servant said. They laid out the victim on the closed trunk of their car. Mr. Servant, who has driven buses for OC Transpo for 27 years, said he clearly saw blood on the man's shirt and bullet holes in his back.
Mr. Milloy said Mr. Lebrun had recently quit OC Transpo. He said that Mr. Lebrun, a quiet single man in his 40s, had been fired in 1997 in connection with an assault incident, but that the union had fought to reinstate him.
OC Transpo's offices are housed in a sprawling complex in an industrial area of east-end Ottawa, and police spent much of the afternoon going through the main building room by room looking for additional victims. They said the gunman had acted alone, and they did not treat the incident as a hostage-taking.
The first 911 call was received at 2:39 p.m. Police entered the shooting scene at 3:47 p.m. and found the gunman dead, but news of the five deaths did not begin filtering out until about 7.
Police were still photographing the bodies and gathering evidence inside the garage late last night. About 50 witnesses had been interviewed, and police said they were planning more interviews today.
Yesterday, witnesses told how workers hauled the wounded out of harm's way while the former stockroom employee tried to unjam his rifle.
"There was one guy right there trying to get some parts out of the stockroom and a guy got shot right beside him," said mechanic Sylvain Couture. "There was one guy down so he grabbed him by the arm and tried to run. It's a good thing that the gun jammed, because otherwise there would have been more dead than this, probably."
About 100 workers were in the immediate area of the shooting and there was a panic to get out when orders were issued to leave the building.
Garage attendant Marcel Gleason said there was a rush to get out once the gunshots were heard.
"They told us to walk out and everybody was running out," he said. "Everybody was scared. We heard the shots," he said.
Mr. Couture said he saw the man shoot two people inside the stockroom. He heard that a third person in the electrical shop had been shot.
"One guy yelled over the PA, 'There's a guy with a gun, call 911.' Everybody just ran out," he said.
The building's fire alarm rang for hours after the building had been cleared.
Mr. Gleason said he was working in the machine shop when he heard four shots.
"The foreman came through telling us to run outside; somebody was trying to shoot everybody, so everybody ran out," he said. "It happened so fast. It's scary."
Family members arrived at the scene shortly after the shooting. School buses were brought in to move workers who took cover behind a nearby restaurant. Others were taken to a nearby fire hall to wait.
The shutdown of the bus garage caused transit delays in parts of the city and affected about 500 routes, and officials said there would be more delays today.
"The very people who are traumatized are the ones who have to work through the night [to get the system up and running]," said Mike Sheflin, OC Transpo's general manager.
"Even with a heavy, heavy heart, we will do our best to offer services [today]."
Mr. MacDonell said "people are walking around numb" at the office.
Inspector Ian Davidson of the Ottawa-Carleton Police said he was unaware of any event of such magnitude in the history of the area. He would not say whether the victims had been selected as targets by the gunman, or whether he was on a random shooting attack. Police said the company received no warning that such an attack might be likely.
Random acts of violence are unusual in Canada, although there have been other multiple slayings. In 1989, Marc Lépine killed 14 women at the University of Montreal.
Al Loney, chairman of the Ottawa-Carleton transit-services committee, said that people should not forget that Ottawa is still Ottawa, and that now is not the time to adopt a fortress mentality.
---
Four named by gunman in hit-list letter of revenge
April 8, 1999
OTTAWA - Pierre Lebrun, an avid hunter, once argued with a co-worker over gun control, reciting the gun-lovers' adage "Guns don't kill people, people kill people." He just never said he was one of those people.
Tuesday, Lebrun killed four men before turning his gun, legally certified, on himself.
The former garage stores clerk - a man now being called "troubled" and "sick," though it's not clear he was ever diagnosed as mentally ill - wrote a one-and-a-half page letter in French naming four people he wanted revenge against, apparently on the same day he set out to seek it.
The letter was not discovered until after the deaths, when police searched his residence outside Ottawa.
No one named in the letter, however, was among his victims. Lebrun also wrote about three people he did get along with. In the end, no one knows why he targeted those he did, and did not shoot others who were within range. He seemed to select victims at random.
"He was just walking and shooting and making comments to people in the area that had witnessed the shootings," said Inspector Ian Davidson, in charge of the investigation. Now, in the aftermath of one of Canada's worst massacres, and the first such shooting spree in the nation's capital, the frustrating exercise in answering "why" has begun.
Was Lebrun, the killer who gunned down his victims with a legal weapon, sick and delusional or lucid and lethally angry? Did he act in a state of psychosis or with clear-headed, purposeful hatefulness?
There were, in hindsight, signs of odd behaviour. The 40-year-old single man had a quick temper and was especially sensitive to teasing about his stuttering.
In January he resigned from OC Transpo more than a year after he won reinstatement to the job. He'd been fired in August, 1997 for "swatting a guy in the head" during an argument with another employee, said union head Paul Macdonnell.
But he had no criminal record, and showed few signs of outright mental illness. Police yesterday admitted they could draw no such conclusion yet.
"Notwithstanding such a serious, horrific incident which one may conclude represented mental illness, I'm not in a position to indicate that was the case," said Inspector Ian Davidson, head of Ottawa-Carleton's major crimes section.
Lebrun moved to the Ottawa area from outside Kapuskasing more than 15 years ago. He was hired as an OC Transpo bus driver on Nov. 17, 1986.
After Lebrun's temper led him to smack a co-worker in August, 1997, he was referred to a doctor and was urged to take an anger management course. It's unknown if he did so, but the doctor he consulted cleared him to return to work, and the company agreed. Lebrun signed a "last chance" agreement, and was on notice that no other aberrant behaviour would be tolerated.
Forensic psychiatrist Dr. John Bradford is now trying to help the Ottawa police piece together a profile of Lebrun.
"We're going to look for causes but really, I don't think we're really going to find a cause," said Macdonnell. "This individual was just sick."
A distant family member who spoke to The Star but refused to be identified said Lebrun "was whacko." Other members of the family refused to speak to reporters yesterday.
"I have no comment now," said Lebrun's sister Francine Mahabir, of Toronto. But she said the family may release a statement today.
Lebrun was deemed unable to perform as a driver and moved to a job as a garage attendant, where he worked from July 1991 to 1992.
He complained other workers teased him about his stuttering. He was moved to a position as a stores counter person, where he worked from 1992-1997.
That's how Ozzie Morin, 59, got to know him. Morin and Lebrun often took breaks and ate lunch together.
Lebrun didn't like the new law requiring owners to register their guns, says Morin, remembering their argument of a few years ago.
But Morin, who worked for years alongside Lebrun and is now on disability leave, says overall Lebrun seemed to be "a pretty peaceful lad" even though he remained bitter over disputes on the job.
"But we all get moody," he said. "I didn't think he was ill. I can't really say anything today that would say he was whacko, you know."
Still when Morin heard the radio news reports of a shooting at OC Transpo's main garage by a 40-year-old gunman, he had an inexplicable gut feeling who it was.
"The only name I could come up with was Pierre Lebrun."
Both union and company representatives said Lebrun was given every break possible at work, including sick leave, medical help and transfers that ultimately led last year to what Macdonnell said was "quite honestly, the least stressful job in the entire company" - a non-union job as audit clerk, where Lebrun worked alone with minimal contact with others.
It wasn't enough.
Citing personal reasons, he resigned on Jan. 23. At some point after that, he moved out to Logan Lake, B.C., a town of 2,500 about 70 km south of Kamloops to find work.
His last known whereabouts before Tuesday's shooting rampage was on April 4 at a gas station in Idaho, U.S. where he filled up his car.
After that, police don't really know much before the 911 call came in at 2:39 p.m. Tuesday.
With a high-powered, pump-action .30-06 calibre Remington rifle on the seat next to him, Lebrun drove into OC Transpo's main bus garage around 2:30 in the afternoon, got out, and began firing.
Lebrun killed his first victim on the machine shop floor. He fired at two others who miraculously escaped, one with a flesh wound, the other shocked and bloodied but unhurt.
Lebrun killed two more men in an office off the machine shop, and another man nearly 20 meters from there, before he climbed stairs to a second-storey level overlooking the huge machine shop and stores area.
There Lebrun shot and killed himself. He shot nine rounds in all. Police found another 36 on him when they discovered his lifeless body.
"His intention was to exact some kind of revenge" says Davidson.
That much is gleaned from the letter, which Davidson said could be read as a suicide note. It has not yet been released.