Pekka-Eric AUVINEN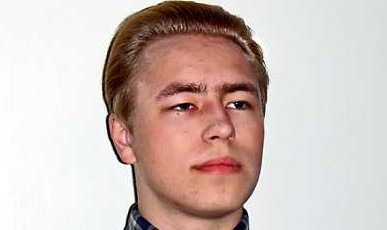 A.K.A.: "The YouTube killer"

Classification: Mass murderer
Characteristics: School shooting
Number of victims: 8
Date of murders: November 7, 2007
Date of birth: 1989
Victims profile: Five boys, two girls and the female principal
Method of murder: Shooting (.22 calibre pistol)
Location: Tuusula, Finland
Status: Shot himself in the head and later died from his wounds in hospital
---
Man kills eight at Finnish school
Wednesday, 7 November 2007
BBC News
Eight people have been killed and at least 10 others injured in a shooting at a school in southern Finland, police have said.
The gunman shot himself in the head and later died from his wounds in hospital, officials said.
The shootings took place in Tuusula, some 50km (30 miles) north of the capital, Helsinki.
Finnish police said an 18-year-old man killed five boys, two girls and the female principal of Jokela High School.
Investigators have reportedly identified the gunman as Pekka-Eric Auvinen.
A teacher said the gunman, who had posted footage foreshadowing the massacre on video-sharing website YouTube, was a student at the school.
Police responded to a call made at 1144 (0944 GMT) and made contact with the gunman when they arrived at the school 11 minutes later, said Timo Leppala, the officer in charge of the police operation.
"Police ordered him to surrender, to which he answered by shooting towards the police," Mr Leppala said.
He described a scene of chaos with students jumping from school windows and running for shelter as more police arrived.
It is not clear when the gunman shot himself in the head.
Police said he was armed with a .22 calibre pistol for which he obtained a license on 19 October. He did not have a criminal record and "was from an ordinary family," a police spokesman said.
A Tuusula municipality spokeswoman said the gunman opened fire during a lesson at Jokela secondary school, which has 400 pupils between 12 and 18.
'Unreal'
Kim Kiuru, a Jokela teacher, said the head teacher announced over the school public announcement's system just before noon (1000 GMT) that all students should remain in their classrooms.
"I stayed in the corridor to listen to more instructions having locked my classroom door," Mr Kiuru told Finland's YLE radio.
"After that I saw the gunman running with what appeared to be a small calibre handgun in his hand through the doors toward me after which I escaped to the corridor downstairs and ran in the opposite direction."
"It felt unreal - a pupil I have taught myself was running towards me, screaming, a pistol in his hand."
Mr Kiuru said he saw a woman's body as he fled the building. He said he then told his students to "jump out of the windows... and all my pupils were saved".
'My war'
The gunman had posted a video called "Jokela high school massacre 11/7/2007" on YouTube in the past two weeks.
The video showed a picture of a building by a lake and photos of him holding a gun.
Going by the username Sturmgeist89, he called himself a "social Darwinist" who would "eliminate all who I see unfit". "Sturmgeist" means storm spirit in German.
The video has now been removed from the website.
He had also reportedly posted on another website a rambling manifesto.
In it he said: "death and killing is not a tragedy... Not all human lives are important or worth saving."
He wrote that he was acting alone and nobody is to blame for his actions. "This is my war: one man's war against humanity, governments and weak-minded masses of the world."

---
Finland gunman suicide note found
Thursday, 8 November 2007
BBC News
Police in Finland have found a suicide note written by an 18-year-old student shortly before he went on a gun rampage at his school and killed eight people.
Pekka-Eric Auvinen said goodbye to his family and explained his hatred towards society, the police said.
Auvinen gave a warning of the shooting in a video posted on the internet.
Wreaths and candles have been placed around the grounds of the school in Tuusula, north of Helsinki, and a national day of mourning has been held.
Local education officials have also set up a crisis centre in a nearby church to help those affected by the tragedy.
'Random killings'
Investigators said Auvinen appeared bent on causing maximum bloodshed when he opened fire with a pistol at Jokela High School on Wednesday morning, killing the headmistress, a nurse and six fellow pupils.
"Auvinen had 500 cartridges on him. Thus far 69 cartridge cases were found in the school building," a police spokesman said, adding that all of the dead had been shot several times.
Detective Superintendent Tero Haapala said Auvinen had apparently selected his victims at random.
"There's nothing that links him with the victims except that they attended the same school," he told the Associated Press news agency.
After police surrounded the school building, Auvinen turned his weapon on himself. He was taken to hospital with critical head wounds and later died.
Det Haapala described the young man as a "lonely rider" who had been bullied by other students at the secondary school, which has 400 pupils between 12 and 18.
He added that the motive behind the attack remained unclear, "but the explanation can be found mainly in his web writings and his social behaviour".
Going by the username Sturmgeist89, Auvinen posted a home-made film called "Jokela High School massacre 11/7/2007" on YouTube showing him pointing a gun and declaring himself a "social Darwinist" who would "eliminate all who I see unfit".
'Day of sorrow'
A national day of mourning was held across Finland on Thursday for the victims of the deadliest peacetime shooting in the nation's history.
Several grieving students laid wreaths and candles around the school, which was still sealed off by police to allow forensic experts to reconstruct the incident.
After a memorial service at Helsinki Cathedral, President Tarja Halonen called on Finns to support each other in a "day of sorrow" for the country.
On Wednesday, Prime Minister Matti Vanhanen described the shooting as a "great tragedy".
"This is an awful day... The shooting has deeply undermined the sense of security in society... Nobody had expected such things," he said.
Following the incident, the Finnish government met in an emergency session to consider tightening school security.
Correspondents say that although gun ownership in Finland is the third highest in the world, incidents of this kind are extremely rare in a country that prides itself on very low levels of violent crime.

---
Profile of Pekka-Erik Auvinen, the YouTube killer
By Alison Godfrey
November 08, 2007
PEKKA-ERIC Auvinen sat among the chaos he had caused at Jokela High School, pressed a .22 calibre pistol against his skull and pulled the trigger. He had done what he had come to do.
He had killed seven students and a teacher in the small town of Tuusula, in southern Finland. The killing spree came just hours after he posted a final video on YouTube, the last chapter in a grim catalogue that foreshadowed his deadly intent.
The 18-year-old student, who was fascinated by Nazi and Stalinist ideologies, saw it as his job to rid the human race of "failures of natural selection".
In recent weeks Auvinen posted several blogs and videos on the internet. He called them the "Manifesto of a Natural Selector". The blonde haired teenager railed against society, said he no longer wants to be a part of it and predicted killing people.
"I cannot say that I am of the same race as this miserable, arrogant and selfish human race. No! I have evolved a step higher", he wrote on one blog.
Auvinen set up a YouTube account under the name of Sturmgeist89 and described himself as an 18-year old Finnish man "who is ready to die for his cause."
He uploaded a selection of scenes from Schindler's List in which Jews are tortured and killed, a tribute to Columbine killers Eric Harris and Dylan Klebold and a post glorifying the last days of the Twin Towers. American serial killer Jeffrey Dahmer and a tribute to the Unabomber were also among Sturmgeist89's collection of macabre tributes.
It wasn't long before Auvinen moved on from his heros and began to post videos of himself.
In a video called "Me and my gun, Catherine (.22 LR semi-automatic Sig Sauer Mosquito). I love her! :)" Auvinen aimed the weapon directly at the camera. And just days ago he uploaded a film of himself using apples for target practice in a forest.
Auvinen's friends say the teenager began to draw pictures involving guns and he seemed disturbed. But when they asked about his strange behaviour, the gunman said he was joking.
Online, though, Auvinen left little doubt of his intentions.
Weearing a shirt proclaiming "Humanity is overrated", Auvinen told the world of his plan to murder those he saw as "unfit, disgraces of human race".
Sturmgeist89's last YouTube post entitled Jokela High School Massacre - 11/7/2007shows a still photo of a low building that appears to be Jokela High School.
The photo breaks apart to reveal a red-tinted picture of a man pointing a handgun at the camera.
Only hours after he last edited this last post Auvinen systematically prowled the hallways of Jeokela High School targeting his victims.

---
Biography of a teen killer
By Harry de Quetteville - Telegraph.co.uk
08/11/2007
Holed up in Jokela High School with eight victims lying dead in corridors nearby and police closing in, Finland's teenage gunman Pekka-Eric Auvinen prepared to leave behind the "miserable, arrogant and selfish human race".
Pointing his .22 calibre pistol at his own head, he pulled the trigger, no doubt intending his fanatical views to live on through the internet.
There in cyberspace, a young white man with short blond hair calling himself Sturmgeist89 - presumed to be the Auvinen - had spent the last few weeks broadcasting an extremist worldview weaving together far-left and neo-Nazi strands.
Together it formed what he called the "Manifesto of a Natural Selector".
"I cannot say that I am of the same race as this miserable, arrogant and selfish human race. No! I have evolved a step higher", he noted in an online blog.
In his account on the video sharing website Youtube, which he accessed for the last time just hours before the shooting, Sturmgeist89 wrote he was "prepared to fight and die for my cause".
"I, as a natural selector, will eliminate all who I see unfit, disgraces of human race and failures of natural selection."
Jokela student Tuomas Hulkkonen, who has known the gunman for 10 years said that in recent days he had acted bizarrely, drawing pictures of guns and extreme violence.
"It's pretty hard to digest this equation, when a guy you know does something like this," said Mr Hulkkonen.
But police chief Matti Tohkanen said the gunman was "from an ordinary family," belonged to a gun club and got a license for his pistol two weeks ago.
A teacher at Jokela school said the killer had become increasingly radical in recent months, developing a fascination with Nazi and Stalinist ideologies.
Other Sturmgeist videos posted to the internet include tributes to Eric Harris and Dylan Klebold, the teenage gunmen who killed 13 people at Columbine High School in the US in 1999.
American mass-murderer Jeffrey Dahmer, who preyed on gay men, and Theodore Kaczynski, the US anti-government terrorist known as the Unabomber, are among other killers featured online by Sturmgeist.
The Sturmgeist motto appears to be summed up by one video, which opens with a picture of an overweight man entitled: "Humanity is overrated".
The online videos also feature Sturmgeist himself, often brandishing a .22 pistol, which he apparently called Catherine.
"Me and my gun, Catherine (.22 LR semi-automatic Sig Sauer Mosquito). I love her! :) " is the title to one video which shows a young man aiming the weapon directly at the camera. Recently the video postings became even more disturbing.
In a film uploaded just two days ago, the man is shown using apples for target practice in a forest.
Sturmgeist's final film left little doubt as to his intentions.
The film "Jokela High School Massacre - 11/7/2007" is steeped in a blood red colour, with Sturmgeist posing with a gun as the camera zooms in on the school and heavy metal music blares out in the background.
The videos and 'manifesto' are similar to recorded rants by Seung-Hui Cho, who carried out the deadliest school shooting in America earlier this year when he killed 32 people and injured many others at Virginia Tech in Blacksburg.
The similarities are sure to raise fears that the web is becoming a easy platform for potential killers to broadcast their hate before ultimately carrying out their internet threats.
Perhaps aptly then, for someone who claimed to be a 'superior human', the killer failed to go out in a blaze of glory, and is now being kept alive in a vegetative state is a Finnish hospital.

---
Grief and disbelief in Finland after school massacre
TUUSULA, Finland (AFP)
Lit candles are seen around a pool in front of the Jokela school center in Tuusula, Finland, a day after a shooting at the school center. Normally tranquil Finland was struggling to comprehend Thursday why a teenage gunman massacred eight people at a school in what he claimed was an attack on "humanity".
Normally tranquil Finland was struggling to comprehend Thursday why a teenage gunman massacred eight people at a school in what he claimed was an attack on "humanity".
Flags flew at half mast across the Nordic country a day after 18-year-old Pekka-Eric Auvinen went on his shooting spree at Jokela High School in Tuusula -- a small, picturesque town of just 30,000 inhabitants on the banks of a lake north of Helsinki.
Auvinen, a broad-shouldered, blond-haired youth described by police as "a lonely person with a strong anger against society and radical thoughts," walked through the school late Wednesday morning, peppering hallways and classrooms with 69 bullets.
When his 20-minute shooting rampage was over, five boys aged between 16 and 18, the 61-year-old headmistress, a 42-year-old female nurse and a 25-year-old single mother taking an adult training class at the school were dead, all of them with multiple gun shot wounds to the head and upper body.
The twelve people injured in the attack, most of them suffering cuts from broken window panes as they frantically jumped out of windows to escape the rain of bullets, had been released from hospital.
Police, who gave no details on the order in which the victims had been shot, said Auvinen had also tried to set a second floor corridor on fire using an unidentified inflammable liquid before shooting himself in the head in a bathroom near the school cafeteria.
Auvinen, who died of his wounds late Wednesday, was carrying 320 more bullets when he was found, according to police, who found no other weapons in his home.
"From the first indication we have, he shot randomly, but this kind of thing is under investigation still," police officer Jan Olof Nyholm told a press conference, adding that the gunman had carried out his deadly rampage alone.
Auvinen, described as an adherent of extreme philosophies on both the left and the right, had posted a notice on website YouTube before the attack detailing how he would carry out the massacre as well as a video entitled "Jokela High School Massacre -- 11/7/2007".
"I don't want this to be called only as 'school shooting'," he said of the massacre, which appears to have been planned to coincide with the anniversary of the Bolshevik revolution.
In the "attack information", he clearly detailed his intentions.
"Target: Jokela High School, students and faculty, society, humanity, human race ... Attack type: mass murder, political terrorism."
"Although I choosed (sic) the school as target, my motives for the attack are political and much, much deeper and therefore I don't want this to be called only as 'school shooting'," he added in the message which was rapidly removed from the sight after attack.
Several of the 18-year-old's classmates and teachers described a brilliant but complex loner obsessed with weapons, Internet war games and revolutionary history who was often bullied and tormented.
Students said the perpetrator of one of the worst tragedies in recent Finnish history had made no secret of his admiration for Hitler and Stalin and had been taking anti-depressant medications, something police refused to comment on.
Auvinen left a suicide note for his family that had been handed over to police.
"It was a kind of goodbye letter to the relatives," Nyholm said, adding that the boy's family had been placed under police protection because of threats.
The shooting sent shockwaves through Finland, which with its mere 5.3 million inhabitants and low crime rates, is unaccustomed to such violence.
"Tuusula will have lifelong scars," mayor Hannu Joensivu told the FNB news agency.

Finland Declares Day of Mourning After School Murders
By Diana ben-Aaron and Juho Erkheikki
Nov. 8 (Bloomberg) -- Finland declared a national day of mourning after yesterday's killing of six high school pupils and two staff members, the deadliest peacetime attack in the country's history.
An 18-year-old man armed with a handgun shot six students, five male and one female, as well as a 43-year-old nurse and the principal, Helena Kalmi, 61, at Jokela High School yesterday. The gunman then shot himself in the head and died in a Helsinki hospital last night.
`"First I felt pity, then anger,'' said Seppo Halonen, a civil servant who has lived in Jokela for more than 20 years, as he stared past police barricades in wet snowfall at the school last night. "It's impossible to imagine the agony the parents are going through.''
The gunman, Pekka-Eric Auvinen, came from a family of rock musicians and was a member of a local shooting club. He left a warning on YouTube about two hours before police were alerted to the shootings at lunchtime yesterday.
Police said at a news conference last night that his motives and the sequence of the shootings were still unclear. The gunman was a social outcast who was bullied in school, the Associated Press cited a senior police official as saying.
YouTube Video
The YouTube video, titled "Jokela High School Massacre 11/7/2007,'' opened with an image of the school, and consisted mainly of red cartoon-like pictures of Auvinen shooting at the viewer. Auvinen's user profile, Sturmgeist89, included a manifesto in which he described himself as a "natural selector'' who "will eliminate all whom I see unfit, disgraces to the human race and failures of natural selection.''
Auvinen's YouTube account carried a total of 89 videos, including films of himself at target practice or showing pills labeled as antidepressants together with footage of the two students who carried out the Columbine, Colorado, massacre in 1999.
Auvinen also left a suicide note, in which he said goodbye to his family, police said at a briefing today.
Police said they found 69 bullet casings at the scene, and Auvinen had more than 320 live bullets left. He also tried to start a fire on the second floor of the school, they said.
Auvinen used a 22-caliber Sig Sauer Mosquito pistol capable of firing 10 bullets in five seconds, according to police.
Finland has the most guns per capita in Europe, a total of 1.8 million firearms outside of army use in a country of 5.3 million people, according to Amnesty International. That is the third-highest rate in the world after the U.S. and Yemen. Any adult can own a gun if it is registered with a shooting club.
Country Village
Jokela, whose narrow roads were yesterday blanketed in wet snow, is a typical Finnish country village with a couple of grocery stores, a gas station, a convenience store, and two pubs. Although many people commute to work in Helsinki, less than half an hour's train ride away, it has a vibrant community life and a young, growing population.
After 9 p.m. yesterday, the streets were almost empty.
"You wouldn't think something like this could happen in a village like Jokela,'' said Aleksi Ampuja, a student at the Jokela school, on his way with a friend to a crisis meeting organized for the pupils.
Classes at the secondary school in Jokela, which has a population of 5,300 inhabitants, are cancelled for the rest of the week. Other schools in Tuusula, the municipality, 30 kilometers (18.6 miles) north of Helsinki, where Jokela is located, will open as usual.
Dead Students
The male students who died ranged in age from 16 to 18, according to a police statement. The female student was 25 years old and raising two children by herself, the newspaper Helsingin Sanomat said. Students in Finland are able to leave school at 16 and return later for extra years of study that allow them to apply to university.
Officers found Auvinen wounded in the head from an apparent self-inflicted gunshot. The assailant and most of the victims were in the lower lobby of the school, police said. Ten children were hospitalized following the attack. Twelve people were wounded in total and were allowed home last night. The emergency was declared over after 3 p.m., according to the Tuusula municipality Web site.
Auvinen died at 10:14 p.m., Eero Hirvensalo, a senior physician at Helsinki's Toeoeloe Hospital where he was taken, said in an interview.
"This deals a heavy blow to our feeling of security,'' Finland's Prime Minister Matti Vanhanen said in a press conference last night. "As a society and a community, we have gotten used to feeling secure, and this event opens a crack that will last for a long time.''
1989 Incident
In 1989, a 14-year-old boy in Finland killed two students over alleged bullying in a school shooting.
Yesterday's attack was the first major incident involving schoolchildren or students since a lone gunman killed 32 people at Virginia Polytechnic Institute and State University, known as Virginia Tech, in the U.S. on April 16.
On April 20, 1999, two students at Columbine High School in Littleton, Colorado, killed 12 students, one teacher and themselves. On March 13, 1996, a gunman killed 16 children, a teacher and himself at Dunblane Primary School in Dunblane, Scotland.
Auvinen's father, Ismo Auvinen, who has worked for the Finnish railways for more than 30 years, performs in the Big Papa Auvinen band with his wife, Mikaela Vuorio, according to the group's Web page.
Rock Band
The elder Auvinen used to play guitar with Finnish rock legend Albert Jaervinen, whose band The Hurriganes is the subject of a popular movie in the country. Jaervinen died in 1991 on a London block already made famous by the death of Jimi Hendrix there 21 years earlier.
Pekka-Eric Auvinen, the first of two sons, was described in the Finnish media as a straight-A student who was attracted to extreme political views. His friends noticed a change in his behavior weeks before the shooting and warned the principal about him, local newspapers said, citing unidentified classmates. He got a permit to carry a gun on Oct. 19, state broadcaster YLE said.
"The authorities knew the killer's background,'' Halonen said. "They should have acted on the knowledge.''
Tuusula is still largely countryside. Its roads plunge into virgin pine forest, offering families the chance to build a house on their own land while still remaining within an easy commute of Helsinki.
The Jokela school remained cordoned off by police and soldiers as people left candles nearby. The church where students waited for the attack to be over is open around the clock as a crisis center.

---
Finland Reviews Gun Laws After Eight Killed in School Massacre
08.11.2007
An 18-year-old high school student shot and killed eight people on Wednesday, Nov. 7, in one of the worst tragedies in Finland's recent history. The president has called for a review of the country's handgun laws.
Six high school students, the head teacher and a school nurse were killed on Wednesday in the southern Finnish town of Tuusula when a student began a shooting rampage in the middle of class.
Pekka-Eric A. then turned the gun on himself and died from injuries at the hospital later that evening.
One in two Finns owns a gun
The tragedy would influence opinions about handgun laws, Finnish Prime Minister Matti Vanhanen said at a press conference.
According to a study by the Graduate Institute of International Studies in Geneva, about 56 percent of Finns own a firearm, placing the Scandinavian country third in gun possession, behind the US and Yemen.
The minimum age for applying for a gun license in Finland is 15.
Gunman posted video warning on the Internet
In mid-October, Pekka-Eric A. had posted plans for the rampage on the Internet forum YouTube, where he also presented the 22-calibre pistol he'd gotten from his shooting club. Police said he'd had a license for the weapon since Oct. 19.
The 18-year-old was known to support radical causes, teachers and fellow students said. The Finnish press has noted that the Nov. 7 date of the massacre coincides with the anniversary of the Bolshevik takeover in Russia in 1917.
"His [academic] performance was way above average," said a teacher about the gunman. He added that the boy was particularly interested in right-wing and left-wing extremism, according to a DPA news agency report.
The Finnish government declared a national day of mourning on Thursday and flags were lowered to half-mast throughout the country.
Jokela High School, located 40 kilometers (25 miles) north of Helsinki, will remain closed until Monday and a crisis center has been set up in a nearby church.