Ottis Elwood TOOLE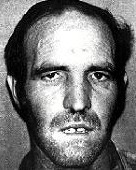 A.K.A.: "The Jacksonville Cannibal"

Classification: Serial killer
Characteristics: Rape - Cannibalism - Serial arsonist
Number of victims: 6 - 65
Date of murders: 1961 - 1983
Date of arrest: June 15, 1983
Date of birth: March 5, 1947
Victims profile: Men, women and children
Method of murder: Stabbing with knife - Shooting - Fire
Location: ???, Texas, Florida, USA
Status: Sentenced to death in Florida, 1984. Commuted to life imprisonment. Died in prison on September 15, 1996
---
Ottis Elwood Toole (March 5, 1947 – September 15, 1996), sometimes misspelled as Otis, was an American serial killer and arsonist. He was an accomplice of convicted serial killer Henry Lee Lucas.
Toole admitted to multiple counts of murder, rape, and cannibalism, and was the suspect in several unsolved murders. He recanted and restated a number of confessions. Toole was convicted of three counts of murder, and confessed to four more murder charges before dying in prison. On December 16, 2008, police announced that they had identified Toole as the likely murderer of Adam Walsh, and closed the case as a result.
Early life
Toole was born and raised in Jacksonville, Florida. Toole's mother was a religious fanatic; Toole later claimed that she abused him, including dressing him in girl's clothing and calling him Becky.
As a young child, Toole was a victim of incest at the hands of many close relatives, including his older sister and next door neighbor. His maternal grandmother was a satanist, who exposed him to various Satanic practices and rituals in his youth, including self-mutilation and graverobbing, and dubbed him "Devil's Child".
He was often designated as suffering from mild mental retardation, with an I.Q. of 75. It is believed, however, that his IQ was probably higher and that he had received such low scores due to suffering from various learning disabilities (including dyslexia and ADHD) and being illiterate. He also suffered from epilepsy, which resulted in frequent grand mal seizures. Throughout his childhood, he ran away from home often and often slept in abandoned houses. He was a serial arsonist from a young age and was sexually aroused by fire.
In the documentary Death Diploma, Toole claimed he was forced to have sex with a friend of his father's when he was five years old. He felt he knew he was homosexual when he was 10, and claimed to have had a homosexual relationship with a neighbor boy when he was 12. Toole dropped out of school in the ninth grade and began visiting gay bars. He also claimed to have been a male prostitute as a teenager, and was known to dress in drag. Toole claimed to have committed his first murder at the age of 14, when after being propositioned for sex by a traveling salesman, Toole ran over the salesman with his own car. Toole was first arrested at the age of 17 in August 1964 for loitering.
Much information of Toole between 1966–1973 is unclear, but it is believed that he began drifting around the Southwestern United States and that he supported himself by prostitution and panhandling. While living in Nebraska, Toole was one of the prime suspects in the 1974 murder of 24-year-old Patricia Webb. Shortly after, he left Nebraska and briefly settled in Boulder, Colorado. One month later, he became a prime suspect in the murder of 31-year-old Ellen Holman, who was murdered on October 14, 1974. With many accusations against him, Toole left Boulder and headed back to Jacksonville.
In early 1975, Toole had returned to Jacksonville after drifting and hitch-hiking through the American South. On January 14, 1976, he married a woman 25 years his senior. She left him in just three days, after discovering her husband's homosexuality.
Murders and imprisonment
In 1976, Toole met Henry Lee Lucas at a Jacksonville soup kitchen, and they soon developed a sexual relationship. Toole later claimed to have accompanied Lucas in 108 murders, sometimes at the behest of a cult called "The Hands of Death". Lucas later recanted his confessions, saying he made such statements only to improve his living conditions in jail.
In April 1983, Toole was arrested on an arson charge in Jacksonville, Florida. On October 21, he confessed to the 1981 murder of 6-year-old Adam Walsh. A few weeks after Toole made the confession, however, police investigating the case announced that they no longer considered him a suspect. John Walsh, Adam's father, continued to maintain that he believed Toole to be guilty.
On December 16, 2008, Hollywood, Florida police announced Toole as the murderer, and the Adam Walsh case was closed. The police did not reveal any new physical evidence and pointed out that they still had no DNA evidence.
On January 12, 1982, Toole locked 64-year-old George Sonnenberg in his own home and set the house alight, killing him. In April 1984, Toole was convicted and sentenced to death in Jacksonville, Florida for Sonnenberg's murder. Later that year, Toole was found guilty of the February 1983 murder of 19-year-old Ada Johnson, a Tallahassee, Florida, resident, and received a second death sentence; on appeal, however, both sentences were commuted to life in prison.
Experts at his trial had testified that Toole suffered from paranoid schizophrenia. While serving his sentence, Toole briefly stayed in the cell adjacent to serial killer Ted Bundy in Florida's Raiford Prison. After incarceration, Toole pleaded guilty to four more murders in 1991 and received four more life sentences.
In 1984, Toole confessed to two unsolved Northwest Florida slayings, including one of the I-10 murders. During an interview, he admitted to killing 19-year-old David Schallart, a hitchhiker he picked up east of Pensacola, Florida. Schallart's body, bearing five gunshot wounds in the left side of the head, was found on February 6, 1980, approximately 125 feet off I-10's eastbound lane, five miles east of Chipley, Florida. The second confession involved the death of Ada Johnson. Toole confessed that he shot her in the head on a road outside of Fort Walton Beach, Florida after picking her up at a Tallahassee nightclub.
On September 15, 1996, at the age of 49, Ottis Toole died in his prison cell from liver failure. He was buried in a prison cemetery, as no one claimed his body.
Posthumous identification for the murder of Adam Walsh
Twenty-seven years after the murder of Adam Walsh, authorities officially named Ottis Toole as the likely killer.
Hollywood, Florida Police Chief Chadwick Wagner said Ottis Toole had been the prime suspect all along, but went on to admit that although Toole's case was weak, he could have been charged during the original investigation. Wagner acknowledged that many mistakes were made by the department and apologized to the Walsh family. Public critics of the indictment argue that lack of new (public) evidence, and the inability of the defendant to defend himself of the allegations, leaves no definitive claim to his guilt. To this Wagner has stated, "If you're looking for that magic wand, that one piece of evidence, it's not there." However, by reexamining previously uncorrelated evidence, police and the Walsh family are satisfied with the new report and existing evidence that points only to Ottis Toole.
In response to the naming of his son's alleged murderer, John Walsh stated, "We can now move forward knowing positively who killed our beautiful little boy."
The decision was finally reached once Toole's niece told John Walsh that her uncle confessed on his deathbed in prison that he had murdered and decapitated Adam Walsh.
Film depiction
A character based on Toole was portrayed by Tom Towles in Henry: Portrait of a Serial Killer.
Wikipedia.org
---
Ottis Toole
Joe Don Weaver liked the pre-dawn hours more than any other. He hated the day shift in the Montague County lockup because it usually meant dealing with the constant noise and chatter of unruly inmates as they carried out their daily routine. The nights weren't much better. It wasn't until the early hours of the morning that the place really settled down and became almost peaceful, a peace only occasionally punctuated by louder than usual snoring or inmates crying out in their sleep.
On this particular morning, 15 th June 1983, his peaceful reverie was shattered by shouting coming from a cell at the far end of a hallway. Angry at the intrusion, Weaver strode down the hallway to investigate. Locating the source, he stopped before a cell door and shouted, " What do ya' want?"
A feeble voice answered through the heavy steel door. "There's a light in here."
Weaver didn't have to look into the cell to know that it was pitch black. "No there's not."
The voice became more insistent, almost fearful. "There's a light. And it's talkin' to me."
"You're seein' things," Weaver answered, anxious to put an end to this fantasy. "Now shut up and get some sleep."
Weaver returned to his office, ruminating over the reason for the disruption. The occupant of the cell was a small, scruffy man who was serving time for a minor weapons offence as well as being a prime suspect in two murders. Weaver convinced himself that the prisoner, still in a weakened condition after a recent suicide attempt, was hallucinating.
A short time later, another louder yell echoed down the hall. "Jailer! Come here, quick!"
Weaver returned to the cell and unlocked the food-service hatch in the door and peered inside. "What is it this time?" He demanded.
The prisoner, Henry Lee Lucas, answered in a quiet, feeble tone. "Joe Don, I done some pretty bad things."
Weaver, aware of the crimes that Lucas was suspected of, answered brusquely. " If it's what I think it is Henry, you better get down on your knees and pray."
After a long pause, Lucas asked weakly, "Joe Don, can I have some paper and a pencil?"
Weaver agreed to the strange request and nearly an hour later Lucas handed him a short letter that was addressed to Sheriff Bill F. Conway.
After reading the opening paragraph, Weaver returned to his office and placed an urgent call to Sheriff Conway. Even at such an early hour, Weaver was sure that the Sheriff would want to hear what he had to tell him.
Sheriff Conway had originally arrested Henry Lee Lucas in October 1982 in regard to the disappearance and suspected murder of Kate Rich, an 80-year-old widow who had employed Henry as an odd-job man. Lucas was also questioned about the mysterious disappearance of his fifteen-year-old common-law wife, Frieda "Becky" Powell.
For days after the arrest, Conway, who had earned the nickname "hound dog," for his dogged, almost mystical, ability to track down suspects, questioned Lucas constantly.
At one stage, anxious to crack Lucas's confident demeanor, he deprived Lucas of the two things he craved most -- coffee and cigarettes.
Lucas still stuck to his original story. He had left the Rich home and gone to live in a religious commune. Kate Rich was very much alive when he left, he insisted. As to Becky, he assured Conway that she had run off with a truck driver while they were hitchhiking home and he had never seen her again. After more fruitless questioning and several lie detector tests, which Lucas passed easily, Conway was forced to let him go.
Sheriff Conway had no further contact with Lucas until months later when he was contacted by Reverend Moore, the pastor in charge of the "House of Prayer" where Lucas had been living. Reverend Moore informed Conway that Lucas had given him a handgun and asked him to look after it for him. Conway had never believed Lucas's story and was anxious for another crack at breaking him. The fact that Lucas was an ex-con and had been in the possession of a firearm meant that, under Texas law, Conway had every right to arrest him a second time. The chance was too good to pass up and Lucas was again jailed and questioned.
The first session after the arrest had yielded nothing in the way of new information. More pressure was applied and again Henry was deprived of his precious coffee and cigarettes. Shortly afterwards, Lucas attempted suicide. After he had recovered, he was questioned a second time, again without result. Now it seemed that he was finally ready to confess.
Several hours after Weaver's phone call, Lucas was sitting across a desk from Sheriff Conway ready to tell all. Before turning on a tape recorder and beginning the interview, Conway glanced again at the crude note he held in his hands. Lucas had scrawled:
I have tried to get help for so long and no one will believe me. I have killed for the past ten years and no one will believe me. I cannot go on doing this. I also killed the only girl I ever loved.
Conway stared across at the scruffy looking vagrant before him. "Tell me what you did to Kate Rich," he asked his prisoner. Lucas hesitated briefly, staring at the Sheriff with his one good eye before beginning a detailed confession that was to be, not only the beginning of the biggest serial murder investigation in history, but also one of the most controversial.
Henry Lee Lucas was born in the early hours of August 23 rd , 1936. He was the youngest of nine children. His mother, Viola Dison Wall Lucas, was a sadistic, alcoholic whore who earned the bulk of the family's meager income providing sexual favours to strangers. Henry's father, Anderson, was also an alcoholic. Having lost both legs after falling down drunk in the path of a freight train, "No Legs," as he was known in the district, would supplement the family's income by selling pencils and bootleg whiskey.
Henry was reared in a four-room cabin in Montgomery County, Virginia. The "house" was little more than a rough shack, with earthen floors throughout and no power or electricity. Sharing this cramped environment, apart from the immediate family, was Viola's "boyfriend" and pimp, a sleazy low-life by the name of Bernie.
All the occupants of the house shared a single bedroom. The close sleeping environment meant that young Henry, his brother and, at times his father, were witness to Viola's sexual escapades with Bernie or whatever "customer" was present at the time. At times Viola would insist that Henry and his brother watch her having sex, to the point where she would punish them if they attempted to leave or look away.
Henry's mother refused to provide any domestic care to her family. She never cleaned the house or prepared regular meals for anyone except herself and Bernie. The boys and their father were constantly abused, verbally and physically, and left to scrounge whatever meals they could. It wasn't long before the boys were stealing food from neighbouring farms and stores in town. Viola treated them as hired help, sending them to fetch water and firewood.
As Henry grew the chores became harder and the beatings more regular. He was forced to work from dawn to dusk. One of his jobs was to guard the "still." During those times, his father would let Henry taste the rough "moon shine" that he produced. It wasn't long before Henry was drinking the deadly brew on a daily basis until at the tender age of ten, he was virtually an alcoholic.
Any deviation from his mother's instructions was usually punished swiftly and violently. On one occasion, after he refused to perform a menial task, Viola beat Henry over the head with a log of wood. The attack was so severe that his scalp was split open to the bone and the blows knocked Henry into a coma that lasted for a full day. Strangely, the only person who showed any concern after the beating was Bernie. He was convinced that the police would hear of the attack and come and arrest them.
Eventually he convinced Viola that they should take Henry to the hospital. To avoid prosecution, Viola told the doctor that her son had fallen from a ladder. Fearing reprisal, Henry backed up her story.
When Henry was old enough for school, Viola further taunted him by curling his hair and sending him to school in a dress. He was ridiculed and teased by his classmates until a concerned teacher took the initiative and cut his hair and provided him with a shirt and pants to wear. Viola was furious and went to the school and verbally abused the teacher for interfering. The same teacher would later recall Henry as being a seriously disturbed child who was constantly filthy and malnourished with distinct learning difficulties.
Despite the additional care and attention that Henry received at school, the beatings and poor treatment at home continued. Eventually, the beatings began to take their toll. Henry was gripped by seizures and often complained of noises and "voices" in his head. To further exacerbate his difficulties an accident with a knife robbed him of most of the sight in his left eye. Sometime later, after being hit with a ruler at school, his eye was irreparably damaged and had to be removed and replaced with a glass eye.
As Henry grew, so too did his fascination with the "outside world." He continuously dreamed of leaving his life of pain and torment behind and "hitting the road."
Anderson Lucas, Henry's father, was the only person in the family that showed any sign of tenderness towards the boy. When Anderson later died from pneumonia, after getting inebriated and lying out in the snow, Henry became bitter and increasingly angry.
It was the beginnings of a behavioural pattern that would last a lifetime.
Henry's would later describe his time in South Michigan as a "nightmare that would not end." Almost from the time he was imprisoned, he complained of hearing "voices" in his head that taunted him day and night. The prison's psychologists interviewed him in an attempt to settle him down. Lucas talked freely about the voices inside his head, including his mother's. "She wanted me to commit suicide for what I done to her," he told them. He blamed his destructive and undisciplined behaviour on her influence. Weeks later, Henry wrote a letter to his sister telling her that he couldn't stand it any more and was going to kill himself.
Some time later he made good on his threats and slashed his wrists and stomach with a razor blade on two separate occasions. Jail staff thwarted both attempts and he was transferred to Iona State Mental hospital for treatment. What followed were four-and-a-half years of drug and shock therapy, both of which only succeeded in making Henry meaner and more prone to violence. At one stage he told the doctors that if he were released he would definitely kill again.
Regardless of his threats, in 1966, he was transferred back to Michigan State prison. Incredibly, not long after his return, a prison psychologist conducted an examination of Lucas and reported to the parole board that: -
Henry Lee Lucas is grossly lacking in self-confidence, self-reliance, will power and general stamina. He does not have the courage to blame others for his mistakes or misfortunes or to engage in aggressive social behavior aimed at alleviating some of his discomfort. I would say he is making good progress.
Lucas, on the other hand, was full of vengeance. Driven by the need for revenge, he spent most of his prison time learning the methods of other dangerous criminals. He studied books on police procedures and later, when he was put to work in the prison records room, he studied the files of other inmates analysing the reasons they had been caught. It wasn't long before he learned that, to avoid detection, all he had to do was keep moving across state lines after each offence.
Four years later, in June 1970, Henry got to put his ideas into practice when he was given early release because of severe overcrowding conditions in the prison. On the day he left Michigan State prison, he told the warders, "I'll leave you a present on the doorstep." Later, Lucas claimed he murdered two women on the day of his release, leaving one of his victims within sight of the prison walls. Authorities have yet to uncover any evidence to support his claim
Lucas's newfound freedom didn't last long. Twelve months later he was back in Michigan State Penitentiary, charged with the attempted kidnapping of a teenage girl from a bus stop and violating his parole by being in possession of a handgun. After serving a further four years, he was released in August 1975, telling prison officials that "this time," he was going to "hole-up somewhere and get a job and make some money." Instead, even though he would eventually find some part-time work, Henry Lee Lucas began to drift around the country. His hapless wanderings marked the beginning of one of the most controversial episodes in American criminal history.
Following his release, Lucas travelled to Port Deposit, Maryland, to visit his half-sister, Almeda Kiser and her daughter, Aomia Pierce. Records show that he stayed with his sister for three days after which he moved to Chatham, Pennsylvania with Aomia Pierce and her husband. He took on several jobs during that time but was incapable of keeping them. Through Pierce, he met Betty Crawford, the widow of one of his nephews. Initially they were just friends but the relationship developed steadily until they were finally married on December 5 th , 1975.
After living with Pierce for a short time, Lucas, Crawford and her three children moved back to Port Deposit to live in a trailer park. Henry drifted from job to job earning only small amounts of money. The bulk of the family's income was provided by Crawford's social security payments. The family lived in this manner until June 1976, when, in company with another family from the trailer park, they moved to Hurst, Texas. The plan was for Crawford to visit her mother while Henry looked for work. Again, Henry failed to find suitable work, so they moved on to Illinois before returning to Maryland.
Shortly after returning, Betty Crawford accused Lucas of molesting her daughters. Henry denied the charges but told her that he had decided to leave anyway. On July 7 th , Lucas packed his few belongings and headed towards Florida. On the way south, he stopped off in Tecumseh, Michigan to stay with Opal. Less than a month later, Henry and his brother-in-law, Wade Kiser, travelled to West Virginia for a family reunion. On the way, while caught in heavy traffic, Henry struck up a conversation with another man and shortly after, left Kiser to team up with the stranger for a trip to Shreveport, Louisiana.
After a brief stop over in Virginia, to visit his half-brother Harry Waugh, Lucas arrived at his destination. While in Shreveport, Henry was offered the job of driving a car to Los Angeles but declined after he became convinced that he would be working for the Mafia. Lucas left Louisiana and went back to Port Deposit. He didn't stay long and moved on to Wilmington, Delaware where a relative, Leland Crawford gave him work in a carpet store. That lasted for several months until he returned to Port Deposit to spend Christmas with another relative, Nora Crawford. The following January, he left Nora and moved to Hinton, West Virginia and went to work for Joe Crawford, who was not only a relative, but also owned a carpet store.
While in Hinton, he met a woman called Rhonda Knuckles and lived with her until March 1978 until he tired of the relationship and returned once more to Port Deposit. He moved back with Opal. Lucas stayed for a short time until his sister Almeda offered him lodgings and a job in her husbands wrecking yard. Henry seemed settled until Almeda accused him of sexually molesting her grand daughter. Again he denied the accusation. The next morning he told the Kiser's that he needed their truck and tools to collect a couple of wrecked cars for the yard. When Lucas didn't return that night or the following day, the Kisers reported the car as stolen. The vehicle was later recovered outside Jacksonville, Florida in an undrivable condition.
Lucas reached Jacksonville with no money and nowhere to stay. He soon learned of a mission that provided both food and shelter. While he was waiting in a line to be fed, a man named Ottis Toole approached him. They entered into a conversation and soon after Ottis invited Henry to come back to his home in Springfield, a suburb of Jacksonville.
At the time, Ottis was sharing a house with his mother Sarah and her husband Robert. Ottis's wife, Novella, a nephew, Frank Powell Jr. and Frieda Powell, Ottis's eleven-year-old niece, also lived in the house. The Toole family was quite used to Ottis bringing home strange men from the mission. Sarah Pierce, a one time house guest later told police that Ottis, a known bisexual, often picked up men to bring home for sexual purposes. As well as his homosexual tendencies, Ottis also enjoyed watching his male guests have sex with his wife, Pierce and the under-aged Frieda. Henry adapted to his new "home" and was soon sharing the main bedroom with Ottis after Novella was sent to stay with neighbors.
Ottis got a job for Henry in the paint factory where he worked, but Henry only lasted a month before he quit and headed north. While on his trip, he was allegedly beaten up by a member of his family and spent several weeks in hospital. When he was well enough to travel, he returned to Jacksonville and resumed his old job. Later, Ottis's mother Sarah bought a house and moved her extended "family" into it. Henry quit his job again and went into the scrap metal business, soon filling the backyard of the new house with wrecked vehicles and parts. Now that Henry was working from home, Frieda, or "Becky" as Lucas called her, started to spend more time with him and a "relationship" developed. The "family" seemed relatively happy for over a year until May 1981 when Sarah died.
After her death, Ottis and Henry took Frank and Becky and set out to travel to California. Initially, the children saw the trip as an adventure but after reaching Arizona they became homesick so Henry and Ottis decided to cancel the trip. After selling the truck, they hopped a freight train as far as Houston then hitchhiked the rest of the way back to Jacksonville. Not long after their return, they stole a pickup truck from one of Ottis's relatives and drove it to Wilmington, Delaware where they abandoned it.
When Toole was later hospitalized for an illness, Lucas and the children travelled on to Maryland where he was arrested for the theft of the Kiser's vehicle and jailed. Frank and "Becky" were returned to their natural mother, Drucilla Carr. Henry was held in jail from July 22nd until October 6th when he was released on parole and returned to Jacksonville.
In December 1981, after Drucilla Carr committed suicide, Frank and "Becky" were sent to a children's shelter in Bartow, Florida. The following January, "Becky" ran away from the shelter. Shortly after her escape, police circulated a "pickup" order for "Becky" and Lucas as they believed that he was responsible for transporting her from the home in Bartow back to Jacksonville.
After leaving hospital, Ottis Toole returned home to Jacksonville where he lived with his wife until May 1982 when they left to travel to California. On the way, they picked up a hitchhiker in Texas to share the driving. The man would later smash the car, causing Toole and his wife to be hospitalized for a time. Eventually after recovering, they returned to Jacksonville.
According to police records, shortly after Lucas and Toole met, they spent their "leisure time," drinking and cruising the highways looking for "fun." Apparently, their idea of fun was to rob small convenience stores and, on the odd occasion, banks. They stole money, food and beer and took obvious delight in terrorizing the staff.
The pair became bolder and more violent with every crime. Eventually their crimes became more brutal, to the point where, if a store clerk or bank teller resisted in the slightest way, they were gunned down and left in a pool of blood. Lucas would later relate one such incident to the Georgia Bureau of Investigation.
He told police that he and Ottis robbed a small convenience store in western Georgia. Lucas walked to the front counter and produced a .22 calibre handgun and held it to the temple of the female clerk. After binding the terrified woman with rope, he dragged her to the back of the store while Toole rifled the till. The woman began to scream and struggle to get loose. Lucas told her, "I you don't keep quiet, I'm gonna have to shoot ya." Fearing for her life, the woman obeyed. As they were dividing the money, Lucas noticed that the woman was trying to loosen the ropes. Casually he walked to the back of the store and shot her through the temple. Afterwards, while Henry loaded cases of beer into their car, Toole had sex with the woman's body. At the conclusion of the admission, Lucas told police, "Now see, that's the difference between me and Ottis. He just kills 'em when he feels like it. At least I warn 'em first."
What disturbed the investigators most was that Lucas told the story without any emotion or remorse, as though he were describing an incident that someone else was responsible for.
The killing continued to escalate as the murderous pair seized every opportunity to commit more and more brutal crimes. They seemed to be driven by the desire to prove who was the more lethal. Toole later bragged to police of one such incident. While cruising the I-35 highway through Texas, they came across a teenage couple walking alongside the road. Apparently the couple's car had run out of gas and they were on their way to a local filling station. Ottis stepped out of the vehicle and shot the boy nine times in the head and chest and rolled the body into a culvert while Lucas dragged the hysterical girl into the back seat. While Ottis drove, Henry raped the girl repeatedly. Ottis explained that watching Lucas having sex with someone else made him angry. Seething with jealous rage, Toole then stopped the car and, dragging the girl onto the roadway, shot her six times. They then drove back towards Jacksonville leaving the body lying on the road.
Everyone they came in contact with was a potential victim. Drifters, women with car troubles and hitchhikers, all fell prey to the deadly duo. Because the murders were mostly committed in remote areas, there were no witnesses. If their cars broke down or ran out of gas, they would steal another, usually murdering the driver. They would then drive the new vehicle to another state, dump it and hitchhike to the next location.
When they weren't robbing, raping and killing, they would work odd jobs until the urge for blood became too strong and they continued their odyssey of destruction.
The killing was to continue, even when the pair later travelled with Frank and "Becky" Powell, who by that time had become Henry's lover. She was just twelve years old. From Maryland to California, Texas to Michigan, they raped, robbed and murdered. Often, while Frank and Becky waited in the car, the two men would commit their crimes and drive off as though nothing unusual had occurred. Henry said he particularly enjoyed killing women whose cars had broken down on lonely roads. He told police he considered them, "free lunch."
One such victim was found dumped in a field, completely nude. She had been stabbed thirty-five times in the chest, neck, arms and back. Deep cuts had been made along the inside of her arms and from the middle of her chest to the pubic bone. Both nipples had been cut off and removed. According to police, who methodically pieced together the killer's trail of terror from pay-slips and discarded vehicles, Ottis and Toole were responsible for up to four or five murders in each state before moving across state lines to avoid detection. On more than two occasions, the pair committed several murders in a single day.
Of all the claims of violent behavior Lucas and Toole have made to police, none is more outrageous then their story of a strange religious cult that they were asked to join. Supposedly, while on one of their murderous sprees, Henry and Ottis were approached by a stranger who offered the men the job of delivering stolen cars to various destinations. Lucas wasn't impressed and declined the offer, as he was afraid that it would increase their chances of being caught by police. The stranger then made another offer. He asked if they would be interested in "contract" killing on behalf of his "organization."
He told them that they would be paid $10,000 for each "execution." Lucas and Toole were interested. They figured that since they'd been killing for fun, they might as well get paid for it. The stranger said that they would be hired on one condition.
"You have to join our religion, and once you join, there is only one way out," he told them.
"What kind of religion," Lucas asked.
"It's called, "The Hand of Death," the stranger replied. "We worship the devil."
The previous account is Lucas's version of how the two came to be associated with the cult. Ottis Toole would later disagree with some of the details, but apart from the variations in the two men's stories, they both swore that they did join.
Several weeks after the mysterious meeting, Lucas and Toole allegedly travelled to Florida to meet the leaders of the cult. In an abandoned warehouse on Miami's waterfront, the same "stranger" met them and introduced himself as Don Meteric. When Meteric began to talk about the crimes the two had committed in the past, Lucas became suspicious and asked Meteric how he knew so much about them. Meteric laughed and said, "Ottis here has been doin' work for me for years." Lucas told police years later that, at the time, he'd felt betrayed by Ottis and couldn't believe that he had been manipulated by him into joining the cult.
That night, at an isolated spot in the Florida everglades, Henry Lee Lucas was inducted into the "Hand of Death." Later, he and Ottis were taken deeper into the everglades by airboat to an island where Lucas would undergo "training." Meteric told him: "From now on, you will do everything you are told, without question. You will be told to kill someone while you are here and you will obey. Once you have proven yourself, you will be one of us."
Both men were then taken to a tent and Lucas was told to wait for his "assignment."
An hour later, Meteric came for him. "Your man is in the next tent," Meteric told him. "Get him out of sight and cut his throat. Make sure you cut him clean because we'll be needin' him later." Lucas told police that Toole giggled with delight at the prospect of "using" the body after the deed was done.
Armed with a knife, Henry went to the next tent, Ottis went with him. Ottis produced a bottle of Jack Daniels, telling Henry, "It'll spice up the taste." At the time, Lucas had no idea what his companion meant. Toole went into the tent first and struck up a conversation with the male occupant. From the ease of their talk, Lucas guessed that the two had met previously. Toole then lured the man to a nearby beach with the promise of a drink. Lucas waited in the shadows while Ottis handed the man the bottle. As the man tipped his head back to take a swig, Lucas stepped behind him. Grabbing the man's hair with one hand, Lucas reached forward with his knife hand and in one quick swipe, slit the man's throat. Lucas and Toole then took turns drinking from the bottle as their hapless victim lay bleeding to death at their feet.
After the man had died, Meteric was informed and inspected the corpse. He congratulated Lucas on a "quick, clean kill." Later that night, Henry attended his first "black mass," during which the man he had killed earlier was cooked and eaten by the other members of the cult.
In the weeks that followed, Lucas said he was schooled in the finer points of kidnapping, arson, all methods of murder and child abduction. He was also instructed on the correct way to prepare a human sacrifice and, in accordance with the cult's satanistic code took part in various rituals involving dead bodies, including necrophilia.
Seven weeks later, his training completed, Lucas was ready to "go to work." He and Toole set off on a trip to the southern states to kidnap children who would either be used in sacrificial ceremonies within the cult or transported into Mexico where they were to be sold on the "grey market" to wealthy families. After a "trial run," to check the route and familiarize themselves with the methods of the border patrol, they set off on their first kidnapping job. They had been supplied with drugs to subdue the children while they were being transported.
Lucas told interviewers that he was surprised how easy it was to kidnap babies. When they reached San Antonio, Texas, Lucas and Toole drove through shopping center car parks until they found a baby that had been left asleep in a car. Several minutes later, they had the baby in the car, drugged and ready to be transported across the border. They also kidnapped older children and teenagers who were subsequently drugged and used in pornographic movies that were made and distributed by the cult.
Police would later search vast areas of the Florida everglades by boat and helicopter for evidence of the cult's existence but none would be found. Lucas explained this away by telling police that the cult was a nationwide conspiracy involving, not only senior police, but also politicians. "They were probably tipped off that you were lookin' for 'em," he explained.
Allegedly, after carrying out further unsavory tasks for the death cult, Henry was told to go back home for a vacation and wait for further instructions. Ottis decide to stay on and join Henry later. If the cult did in fact exist and if Lucas was paid handsomely for the crimes he committed on their behalf, there was no evidence of his new found wealth when he returned to Jacksonville.
Shortly after his return, Lucas took Becky and their meager belongings and headed for California, telling her that they were going to get set-up as husband and wife. It was the first time they had been alone for an extended period and Henry soon realized that, even though he enjoyed her company, she could be petulant and demanding. Leaving with no money meant that they had to commit numerous petty thefts on the way to pay for the trip.
According to Lucas, up to this time, he had never had sexual relations with Becky, but as the trip progressed she became more demanding in that department and brooded when Lucas refused her requests. Henry insists that he resisted because he was torn between lust and a "fatherly devotion" for Becky. In the past, if he had wanted sex, he would rape to satisfy his sexual cravings. It meant no more to him than stealing when he was broke. As for killing, that was different, murder was just pure fun.
At one stage, after Lucas refused to make love to her, she became angry and accused Henry of being homosexual. He denied the accusations and calmed her with a promise to buy her clothes and gifts. Later that night when Becky was asleep, Lucas left the motel and drove to a truck stop. He claims that he picked up a woman and after driving her to an isolated spot, raped her and slit her throat. After cleaning himself up, he was back in the motel before Becky woke.
As the trip progressed, Lucas insists that he contacted Meteric and was given the job of killing a man in Beaumont, Texas. The target was supposedly a lawyer who was about to give police information regarding the cult. After reaching the town and setting Becky up in a motel, Lucas tracked down his victim and followed him, waiting for the opportunity to kill him. Henry told police how he struck up a friendship with the man and lured him to a quiet spot with the promise of sharing a bottle of booze.
The story took on a familiar ring when he related how, when the lawyer tipped his head back to take a swig, Lucas slit his throat with one swipe. He would later brag to Ottis in front of police, that he had cut the man so deep and fast that, "the liquor just ran out the bottom of his head."
Switching cars, Lucas took the body out of town and dumped it in a shallow grave. He then drove the man's car back to the motel. After picking up Becky, he returned to the burial site and, with Becky's help, dug up the corpse, decapitated it and buried the parts separately. They left the man's feet sticking up out of the ground so that he would be found. That way, Lucas reasoned, Meteric would get to hear about it and know that he had done the job and pay him for it. Lucas insists that the grisly task sexually excited Becky to the point that he relented and let her fondle him in bed later that night.
After three months on the road, Henry and Becky finally reached California, tired, hungry and broke. The money for the "hit" did not transpire so they drifted through the state robbing for food and working odd jobs. Eventually the truck broke down and they started hitchhiking. Becky was disillusioned and unhappy. Life on the road with Henry wasn't what she thought it would be. She began complaining incessantly, demanding that they return to Florida.
They drifted north to Oregon and later Washington, where Lucas continued raping, killing and stealing cars. At one point, while travelling through the Seattle area, Lucas read about the spate of killings near the Green River and insisted that he then went out and killed several prostitutes and left their bodies the same as the ones reported in the newspaper so that someone else would be blamed for them. Police would later dismiss the claims after Lucas was proven to be elsewhere at the time of the murders.
While hitchhiking through a rural district in California, Lucas and Powell were picked up by a local businessman. The man, Jack Smart, who owned an antique shop in the small township of Hemet, said later that he felt sorry for the couple as they seemed to be at the end of their tether.
He drove them back to his house and fed them. After dinner, Lucas told his host that Becky was his wife and that they were on the road looking for work. Smart then offered them lodgings in exchange for Henry helping him out at the store and making some much-needed repairs to the building. Smart's wife remarked at the time that they seemed to be a strange match, a dirty one-eyed drifter and his child "bride."
For a time, Henry worked hard. Not long after his arrival, word spread of his abilities and he was soon hired to complete various handy man duties throughout the district. In the four months that he stayed in the town, Lucas proved himself invaluable to have around. He worked hard and fast, pausing just long enough for the ever-present cup of coffee and a cigarette and, at the end of the day, a few beers. Even though Henry spent most of his time with Becky, he still found time to go off on one or two day trips, presumably to satisfy his murderous desires.
At about this time, Mrs Smart had a call from relatives in Ringgold, Texas. They told her that her ailing mother was too old and frail to look after herself and needed help, especially with the maintenance of her house, which was in a sad state. The Smarts hit on the perfect solution and invited Henry and Becky to move to Ringgold to live rent free. All they had to do was help around the house.
Soon after, the odd couple traveled by bus to their new home and were met at the bus depot by Mrs Smart's mother, Kate "Granny" Rich. She took to Becky immediately and lavished attention on the young girl. Henry was given the run of the place and, in exchange for the work he performed, given, not only food and a bed, but also Kate's trust. It wasn't long before she was giving him money to do the weekly food shopping for the "family." At first Henry was diligent, but it wasn't long before he began squandering the money on beer and cartons of cigarettes.
The clerk at the local general store became suspicious when Henry and Becky began ordering large stocks of goods that Kate Rich had never previously purchased. The final straw was when Henry started paying for the orders with checks that were signed differently than normal. The clerk contacted Rich's relatives in Oklahoma and told them he feared that Kate was being taken advantage of.
The relatives drove to Ringgold to see for themselves. When they arrived they found Rich sitting at the kitchen table surrounded by dirt and filth. Dishes hadn't been washed for weeks and the rooms hadn't been cleaned for months. Lucas and Powell were on the couch asleep. The family was incensed and demanded that Henry and Becky leave immediately. The couple were given money for bus fare and driven into town to wait for the next bus. Instead of taking the bus, Henry decided they should keep the money and hitchhike to Wichita Falls. The intention was to pick up money that was being mailed to him from Jack Smart to pay for the repairs to Rich's house.
They were soon picked up by a kindly man in a truck and driven the ten miles to their destination. All went well until Henry went to retrieve the promised money from the post office and found that it hadn't been sent. Once more they were broke, hungry and homeless.
The man in the pick-up introduced himself as Ruben Moore, a preacher from Stoneburg, a nearby town. He offered the couple accommodation at his ranch. "It's a religious community," he explained to them. "I call it the House of Prayer."
As it turned out, the "community" was nothing more than a converted chicken coop and a few shacks on a run-down ranch. Moore offered them lodging and food. In return, he asked only that Henry assist him as a laborer in his small roofing business, and that they both attend Sunday church services. Lucas and Powell readily agreed.
Again, they settled in to a routine. Henry worked while Becky helped with the domestic chores. What Henry didn't know was that, while he was mending buildings and repairing cars, Becky was not only learning how to wash, cook and sew, she was also learning Christian values. When Henry found out he didn't seem to mind at first, but later would become threatened when Becky openly embraced her new found religion and began to mend her ways.
She rekindled her friendship with Kate Rich and began to spend more time with the old woman than she did with Henry. As Becky grew as a Christian she began to feel the need to put her life in order. One of the things that concerned her most was the fear that the authorities would find out that she was a fugitive from the children's home and, having crossed state lines to avoid detection, was guilty of committing a federal offence.
Rather than run the risk of arrest, she decided that it would be best to return to Florida and give herself up. Later, she raised the subject with Henry and he became violent and abusive when she suggested they go back to Jacksonville. The argument came to a head when Becky told him that an important part of her conversion to Christianity was the confession of all her sins. Henry became angry and demanded to know if she had said anything about the things that he and Ottis had done. When she said she hadn't, he rapidly changed his mind and told her to start packing, as they would be leaving for Florida the next day.
The next morning Henry and Becky left the ranch and started hitchhiking towards Florida, a trip that was to have fateful implications.
Even though they'd been on the road many times, Henry and Becky found it increasingly difficult to get a ride. Many vehicles would slow down some out of curiosity others to openly leer at Becky. Whatever their reason, it seemed that as soon as they saw Henry, they would speed up and leave them in a cloud of dust. Their trek continued until they reached Demon County, Texas, where they decided to find a cheap motel and get some rest before continuing. Hot, tired and filthy, they trudged from one motel to another trying to find a vacant room. Unable to find one, they decided to sleep in an open field on the edge of town.
Lucas later related in a statement to police that, after unpacking their bedrolls, he lay down and started drinking heavily. Becky stripped down to her underwear and lay beside him. As Lucas's level of intoxication increased he started to abuse Becky for insisting they leave the "House of Prayer." The result was a violent argument with both of them yelling and swearing at each other. Finally, Henry told her that he had made the decision to return to Stoneburg the following morning.
Her response was to hit him on the side of the head. "That was it," Henry recalled. "I just stabbed her with my knife. I just picked it up, brought it around, and hit her right in the chest with it. She sort of set there for a little bit and then dropped on over."
Lucas said that, immediately after the attack, he was shocked that he took the life of someone he loved. His shock couldn't have lasted long, because, according to his statement, "I took her bra and panties off and had sex with her. That's one of those things I guess that got to be a part of my life - having sexual intercourse with the dead."
Lucas then removed a ring from her hand and cut her body into pieces and stuffed her remains into three pillow cases and left her in the field while he walked around thinking about what to do next. He remembers that he was overcome with a strange feeling that he couldn't explain and was unable to rid himself of the feeling that he had destroyed something very special in his life. Even though he had killed many times, the murder of Frieda "Becky" Powell was to be the first time that Henry Lee Lucas would feel guilt and remorse for his actions.
After killing Becky, Lucas's first instinct was to run, to get away from the one crime that continually preyed on his mind. He claimed that he was tormented by Becky's "voice from the grave," but two things stopped him from leaving. The first was disposing of the body, the second, and most important, was to build a suitable alibi for himself. Anxious to cover his tracks, he decided to return to the "House of Prayer." Two days later, Lucas walked on to the ranch and went to see Reverend Moore. When Moore asked about Becky, Henry broke down in tears and told him that Becky had run off with a truck driver while they were hitchhiking. He asked if he could stay and work at the ranch for a while until he got himself sorted out. Moore agreed and Lucas settled back into his usual daily routine. Two weeks later, he returned to the murder scene to bury Becky's remains. He told police, that when he returned to the site he was so overcome with grief that he could only bury half of her.
It is not known if Henry's feelings of guilt and remorse were real or not, but one thing is certain. After killing Becky, something inside him obviously changed. He become less cocky and attentive to details, a fact that would eventually bring about his downfall.
In the small community of Stoneburg, word quickly spread of Henry's return, minus Becky. One person who was more concerned than the rest was Kate Rich. Hearing that Henry was back at the ranch, she contacted him and asked about Becky. Henry told her that he would come and talk to her about it and offered to drive her to her regular evening church service. Kate agreed and the date was set.
On the appointed day, Henry arrived early driving Moore's car. After picking up Rich, he drove into Oklahoma to pick up some beer. They began discussing Becky and Rich pushed him for more details, stating that she didn't believe that Becky would have done such a thing. Lucas started to get angry at the insistent questioning. By the time they had driven back from town, it was too late for church so Lucas suggested that he drive her home.
Kate Rich continued to badger Lucas for answers until, finally he'd had enough. Pulling off on a deserted road, he pulled his knife and plunged it into Rich. After she collapsed, he took her body from the car and after carving an inverted cross in her chest, had sex with her corpse and dumped her in a culvert.
After returning to the ranch, Moore asked Lucas about the church service. Henry told him that when he went to pick up Rich, she had decided not to go because she was feeling sick. Moore, knowing that Rich was in poor health, accepted the story.
Later that night, Lucas took several garbage bags from the kitchen and drove to where he had dumped the body. After carving her remains into small pieces and packing them into the bags, he returned to the ranch.
Lucas stayed up most of the night, burning the body parts in the wood stove in the compound's kitchen. It was 5 a.m. before he was satisfied that his victim would not be found, still early enough to leave the ranch undetected. Before sunrise, Henry had taken Moore's car and headed north to the border. He knew that he had to put some distance between himself and his latest victim, as Moore was sure to tell anyone who asked, that Lucas was the last person to see Kate Rich alive.
The following Monday, Rich's relatives tried in vain to contact her. Worried about her health, they decide to drive to her home to investigate. After making inquiries, they became suspicious and rang the local sheriff, Bill "Hound Dog" Conway, who filed a missing persons report. The relatives told Conway about Lucas and how he had stolen money from the old woman previously. The trail led to the "House of Prayer" where Moore confirmed that Rich was last seen with Henry Lucas.
Conway returned to his office and ran a criminal records check on Lucas. When he found that Lucas not only had a previous history of rape and murder, but also had outstanding warrants for parole violations, he circulated an arrest order. Unfortunately, by that time, Lucas had already left Conway's jurisdiction.
Henry's next plan was to gather together some much-needed cash and make a run for it. Following this plan, he drove to Oklahoma where he broke into a store and stole several television sets. After selling them in Amarillo, Texas, he headed for California.
With his money running out and anxious for work, Lucas returned to Hemet, California, hoping to find work and lodgings with Jack Smart. Unfortunately for him, Kate Rich's relatives had called Smart, prior to Henry's arrival, and asked him to tell them if and when he saw Lucas. Jack Smart welcomed Lucas into his home without indicating that anything was amiss but later the same evening, telephoned his family in Oklahoma and informed them.
Meanwhile, Sheriff Conway had put a trace on the vehicle that Lucas had taken from Moore. The California Highway Patrol later found the car abandoned outside of Hemet and called Conway's office. They also told him that the front seat was covered with dried blood. Conway had the vehicle impounded and asked the Californian police to arrest Lucas as a material witness in a murder. Later the same day, the police went to the Smart's antique shop and took Henry Lee Lucas into custody.
When Henry was picked up, he told the police that the blood in the car was his own, the result of having cut himself. The police related details of the conversation to Conway who sent word to Rich's relatives in the hope of obtaining a blood sample that would hopefully match the one in the car. No sample was available, but records indicated that Kate Rich's blood was type "A." A sample was taken from Lucas, which proved to be type "O." The blood from the car was tested and found to be type "O" as well.
Conway was disappointed with the results, but knew from his experience that when blood samples dry out, they usually revert to type "O." Without the body, no further tests could be carried out so, in the absence of a Californian arrest warrant or an extradition order from Conway, the police were forced to release him. Lucas left the police lock-up and again hit the road, anxious to cover as much ground as he could so as to avoid any further police scrutiny.
Lucas's last days of freedom were spent robbing convenience stores and killing anyone that resisted or could identify him. He travelled from New Mexico, back to Oklahoma and on through Missouri, Indiana and Illinois.
In October 1982, he reached the town of Decatur, Illinois where, after trying for a job at a construction site, he applied for welfare benefits. With no time to wait for his benefit to be paid, Henry hitched a ride to Missouri and was dropped of at a truck stop. At a nearby gas station, Lucas noticed a woman who seemed to be travelling alone. He waited for his chance and as she was about to get back into her car, he came up from behind her and told her to "get in the car and be quiet."
He ordered the woman to drive south. She did as she was told and they drove for the rest of the day. Some time later, Lucas took over the driving as the woman slept. He later told police, "I was drivin' and I felt this chill come over me and I knew that she was goin' to die." Shortly before dawn, just outside the town of Magnolia, Lucas drove off the highway onto a deserted back road and pulled over. Almost as soon as the car had stopped moving, Henry drew his knife and stabbed the woman in the neck. Mortally wounded, the woman grabbed at her throat as Lucas plunged the knife in a second time. Finally she lay still. Lucas then dragged the body from the car, cut the clothing off and had sex with the corpse for some time.
Lucas then stripped the body of valuables and identification and dragged it to a grove of pine trees and left, without even bothering to cover it. Returning to the car, he continued south through Texas until he finally abandoned the vehicle in Fredericksburgh. In a further attempt to cover his tracks, he then hitched a ride back to the north and was eventually dropped of in Bloomington, Indiana. Unfortunately, the town was a university district full of young clean-cut college students. In such surroundings, Lucas, the filthy ragged drifter was far too conspicuous, so decided to move on.
With no money and feeling desperate, Lucas contacted Ruben Moore, at the "House of Prayer" and asked for help. He told Moore that had been travelling trying to find Becky but had run out of money and needed a place to stay. Moore refused but, knowing that the police were looking for Lucas, told him to call back in a couple of days and he would see what he could do. Moore then called Sheriff Conway and was told that, because Lucas was wanted in relation to the deaths of Kate Rich and Becky Powell, it was imperative to get him back to Stoneburg.
Moore agreed to help and, when Lucas called back, made arrangements to send him $100 to pay for his return. Meanwhile, Conway had been scouring Henry's police files and discovered that he was still wanted for the theft of his brother-in-law's truck in Maryland. This would be sufficient reason to hold Lucas and question him further.
Several days later, Henry Lee Lucas returned to the ranch and was welcomed by Moore. The next morning, summoned by Moore, Sheriff Conway arrived and arrested Lucas. Conway held Lucas for several weeks, trying in vain, to get Lucas to confess to the murders. Eventually word came back from the Maryland police. They had no intentions of issuing an extradition order for something as petty as car stealing, they told Conway, and suggested that he be released. Not long after, Lucas was to return to the ranch and give Moore the gun that would see him arrested for the final time.
As a result of on-going investigations and further indictments in Florida on similar offences, not to mention a string of appeals against his sentence, Henry Lee Lucas has spent the last thirteen years on death row waiting for an execution date.
In June 1999, just when it seemed that "justice would seem to be done" and the sentence carried out, George Bush Jr., the Governor of Texas, stepped in and commuted the death sentence to one of life imprisonment. Henry's "partner in crime," Ottis Elwood Toole, died several years ago of cirrhosis of the liver while serving out his sentence.
Given the glaring inconsistencies of his confessional statements and the authorities' inability to explain them, it is now virtually impossible to gauge whether Henry Lee Lucas was the worst serial killer in America's criminal history. As a consequence, the number of murders that Lucas was actually responsible for, be it two or two hundred, may never be known.
All text that appears in this section was provided by www.crimelibrary.com (the very best source for serial killer information on the internet). Serialkillercalendar.com thanks the crime library for their tireless efforts in recording our dark past commends them on the amazing job they have done thus far).
SerialKillerCalendar.com
---
An Interview With Ottis Toole: The Cannibal Kid
by Billy Bob Barton
The following article is reprinted from Mike Diana's "The Worst Of Boiled Angel". Ottis Toole is a convicted killer responsible for, by his own approximations, hundred of deaths. The included tabloid article is taken from the October 15, 1996 issue of 'GLOBE'.
Let me tell you something: as a crime beat journalist I've met every kind of criminal scum known to mankind, a few I believed were aliens from other planets. I've interviewed Ted Bundy who knawed on the naked buttocks of a dead college coed and who fucked the week-old rotting, headless corpse of Denise Noslund in Washington State. The law never got him for that one, Bundy fried for strangling and raping the remains of a Florida schoolgirl. Bundy was so depraved that he radiated evil like a supernova. Pure scumbag.
I've chatted with serial murderess Margie Barfield who had a habit of poisoning her victims. I saw her at the North Carolina Prison for Women shortly before she was executed. She was smiling, hymn-singing, bible-thumping bag of shit who'd make you feel comfortable while pouring rat poison down your throat.
I've talked to the worst criminals on Earth - or so I thought - but nothing prepared me for my meeting with Ottis Toole, the infamous Cannibal Kid, who recently was sentenced to a mandatory 100 years in North Florida. I wrote this character a letter while he was in prison near Appilachocola but didn't catch up to him until he was sent to the infamous Florida State Prison near Starke.
The Florida State Prison is a built on a pestiferous swamp. The mosquitos almost sucked me dry as I waited to be cleared for entry into this state sponsored septic tank of a prison. A sweating fat black maggot of a prison cop wearing a shit-brown uniform examined my credentials as the vermin attacked my bare skin. I swatted the bugs as the insolent toad looked me over as if I was a new arrival for the eletric chair. There isn't any speices of human lower than a prison guard. They're far more corrupt than the criminals they watch over. In my oppinion, they're blubbergutted, tobacco spitting, animated balls of feces. Only a pervert would work in a prison and at the Florida State Prison I saw these brown-shirted perverts aplenty.
Finally I was approved for entry into the prison and was escorted to the interview area by a swishing, limp-wristed homosexual "Classification Specialist". I was afraid to ask what the pussy-boy specialized in. "He" was a "she" and a genuine charmer. Finally I was put in a little room and a chained human monster by the name of Ottis Toole was led in by a squad of prison goons. They threw Toole into a chair but left the chains on him. Toole glared at their backs as they left the room. Finally he looked at me; I looked at him andsaid, "I'm Billy Bob. Is it true you eat people or that is just bullshit?"
Toole looked me over as if I were a whopper and said "You look damn tasty. If I had me a knife I'd slit your throat and drink some blood."
I noticed Toole began to drool a bit at the idea of dicing me up for stewmeat. His eyes were red and crazy, he began to pant and hiss like a hungry animal. He liked the idea of munching on human meat.
"They tell me you eat young boys," I said.
"I've eaten my share," Toole admitted
"Tell me about it," I said.
Toole cocked his head to one side, said in a weird squeaky little voice, "First I go out and catch me a little boy, maybe go down to a mall or shopping center and grab one there...grab him, tie him up, use a gag, put him in the trunk of my car and drive him to my place out in the swamps. Nobody to bother me way out there."
"Did you rape those boys?"
"Yeah, I give it to 'em in the butt."
"Make them scream?"
"Naw, they have on a gag. Can't scream."
"Ever fuck little girls?"
"Sure. Fuck'em in the butt same as a boy."
"Yeah, why's that?"
"A girl 8 or 9 years old, her pussy ain't able to take a big dick. She can take it up her butt same as a boy. I prefer a boy. I make his peter get hard, a boy maybe 12 years old, I can make him shoot jizz every time while I'm up his ass. A girl, she doesn't do nothing. Ain't much fun."
"You fuck'em, then you kill'em?"
"Yeah. So what? I like it."
"Ever kill any adult people?"
"Plenty of'em. All the time-men, women, kids."
"How'd you kill them?"
"All kinds of ways. Strangle some with a belt. Shoot some. Cut some throats."
"I read where you use a bar-b-que sauce when you eat those kids. Is that true?"
"Yeah, I have my own recipe."
"Tell me how you cook a young boy or girl."
"After the fucking then you strip them naked and hang them upside down by ankles; then slit their throat with a knife, slit the belly and take out the guts, the liver, the heart. Cut off the head. Let the blood drain."
"Do you have a big fire?"
"A pit. A bar-q-que pit. Charcoal so there ain't much smoke. Take down the body, put the metal spit through them. Put it into the asshole, through the body and out the neck, wire the meat to the spit, put it on the spit-holder over the coals. Damn tasty."
"Just how does a little boy bar-q-que taste, Ottis?"
"Same as a roasted piglet. Boys and girls taste about the same when you roast them 8 to 10 years old. The flavor is a shade different when they're teenagers. The boys are gamier than the girls. Give me the roasted meat of a boy age 14 and a girl age 14 and I can tell the difference when you use a spicy sauce."
"Ever kill teenagers?"
"Sure. Get a pair of lovers parking in the woods. Easy to catch them. Teenagers make a nice roast, I do favor a rump roast from a teen. Younger ones I think I prefer ribs. Juicy. Tasty. Younought to try some."
"You're a sick fucker! Anyone ever told you that?"
"Sure. Plenty have told me. I got off death row because they said I'm too sick to burn on the eletric chair. Nobody came around to try to cure me. They give me some pill. People eat pigs, cows, horses. I like to eat people. It's good meat, too. You ain't tried it, don't be saying it ain't tasty. You might like it."
"How many people have you killed and eaten?"
"Just me killing them alone or the ones I killed and ate with Henry?"
"You were doing this with Henry Lucas, too?"
"Yeah, we'd mostly eat hitch hikers."
"All together how many do you think?"
"Oh, probably about 150 or so."
"Incredible! And the police never caught you?"
"Ain't no police out in the woods."
"Henry Lee Lucas says now that he didn't kill all those people, that he was making it all up. What do you say about that?"
"We killed over 200 when we was roaming the country together. Maybe he killed more before he met me or after we split. I'd say around 200 for sure, I got over 100 my own self. Henry said he got about 400 all together, I don't know for sure. I really don't."
"Do you recall any memorable killings?"
"Oh yeah, I remember Shelly."
"Shelly, is that a boy or a girl?"
"A young woman about 20 or 25, around there."
"What do you remember?"
"I got her when she was hitch hiking in Colorado. I had me an old pick-up truck. I picked her up, took her up into the Rocky Mountains and killed her. She was naked when I killed her. A pretty one. It was the summertime in 1974 and what was funny is that the police blamed the killing on Ted Bundy but Ted didn't get that one, I got her."
"Ever hear of anyone else being blamed for killings you did?"
"Yeah. I got me a chinese girl out by Colorado Springs in 1974; cut her throat and she had a friend and I stabbed her up, too. The cop got a guy named Estep for that case but I did it. Cops don't always get the right person."
"Kill anyone else in Colorado?"
"Oh yeah, I remember a girl. Ellen, late twenties or early thirties in age, I got her down by Pueblo, Colorado, we rode east. I shot that one, shot her throught the head."
"Did you fuck them?"
"Sometimes. I fucked them the way I fuck a boy. Make them take it up the ass. I ain't into pussy but a girl's a sshole is about the same as a man's."
"Did you eat Patty?"
"No. Not her. I shot her; didn't eat her or cut off a hunk to eat later. Just left her lying dead."
"Were you involved with a Death Cult then?"
"No, not then. That was around 1974. I joined the cult in the 1980's, early 80's. I was in it with Henry."
"Tell me about it."
"It was THE HAND OF DEATH. We were working for that cult and we'd grab little kids for the human sacrifices, grab young women for the snuff movies. We'd tie the women up and haul them to Mexico, only the ones that come out there. I liked working for THE HAND OF DEATH. They'd let me have the corpses when they were done with the films or sacrifices and I could take a prime cut. We got most on those people from Texas since it's near the border with Mexico. There were several Death Cults down there. I heard that a few years ago the police busted one near Matamoros. That wasn't THE HAND OF DEATH, it was a different one."
"What's a human sacrifice like?"
"Secret rituals, I can't reveal it to anyone."
"Generally. Tell me generally."
"Put them on the altar and cut their throat; then make a burnt offering to the Devil. Like that generally."
"Who? Women? Kids?"
"Virgins were preferred. Girls of teenage years."
"Virgins sacrifice?"
"Yeah, slit the throat, collect the blood in a goblet, pass it around and drink it hot. Do chants. It's secret stuff. You aren't supposed to reveal it. They make you take an oath for secrecy."
"You drank human blood from a cup?"
"Yeah, it's in the ritual."
"What's it taste like?"
"Kinda salty. Not so good. I like cooked meat. I didn't mind eating the cooked parts."
"Is eating human flesh part of the rituals?"
"Sometimes."
"What parts are ritually eaten?"
"Well, I'm not allowed to tell about it."
"Just tell a little."
"We had a ritual where we ate sex parts."
"Tell about that."
"The women parts were the titty nipples and the hole where the dick goes in."
"The vagina."
"I guess. It's like a little bag of muscle."
"You'd cut out their cunts?"
"Whatever it's called. A sex part. A hole the woman has."
"What about the males?"
"Cut off the peter, cut off the balls."
"You fry it all up?"
"No, it's put in like a little stewpot. The guy who cooks it makes it like a soup or stew. It's a secret recipe from about a thousand years ago."
"Taste good?"
"Not bad. The part of the woman around the pussy hole is like lips. Sort of chewy and rubbery. The balls are damned good when fried. Use a little batter and a fryer and it's a real treat. Crispy. Like a crispy chestnut. Fresh fried balls is one of my favorites."
"What's eating the sex parts supposed to do for you?"
"Gives you increased sexual potency. Powers."
"Right. You believe that?"
"I don't know. I prefer to eat the ribs actually but I go along with what's being served at the ceremonies."
"Where was this weird shit going down, Ottis?"
"Mexico, a ranch down there."
"And these were all virgins you ate and cut up?"
"I don't know. Me and Henry would drive up to Texas and collect women. Girls. We'd just catch those we come upon."
"Tell me about that part."
"Certain times of the year the priests wanted virgins for the human sacrifices. They'd say to me and Henry to go up to texas and collect some. We'd drive on up. get girls hitch hiking, pick up vans at bars, there are a lot of women just walking down the road in South Texas. Migrant workers. We'd get them, tie them up, gag them, put them in the trunk. We fill the trunk, 6 or 8 girls, then go back to Mexico. Down at the ranch the priests check them for virgins."
"How did they check?"
"Took down their pants and looked at that hole. The hole is smaller on virgins. Something about that hole, I'm not into women. The priests took the virgins to one building and the non-virgins went to where they made snuff films."
"Ever see any of these films being made?"
"Yeah."
"What did you see?"
Ä political movie about Paris, France, in the old days. They had a machine that cut off a womans head."
"A guilloine?"
"Yeah, I think so."
"Tell about it."
"The woman i strapped to a board. Her neck is locked in between a thing, her head is sticking out of a hole on the board. A big knife drops and cuts off her head. The head falls into a basket."
"You watched?"
"Yeah, it was interesting. Her name was Charlotte."
"You knew her name?"
"Her movie name, I guess. She was political. Broke some law, so they cut off her head. Blood squirted all over the place. It was an old timey execution."
"Did you sacrifice any virgins?"
"No, never did. Priests did all that."
"You saw it?"
"Oh sure, we all saw it."
"What did you see? Tell how a virgin is sacrificed."
"The high priest is dressed in a goat costume. He stands behind the virgin. She's chained belly down to the sacrificial block with her buttocks raised and spread. There is a second high priest who has the knife. They do the chants, ceremonies, the secret things I can't tell about. Then the priest in front pulls the virgins head back by her hair and puts the knife against her throat. The one behind her steps up and puts his dick into her sex hole and when she screams the priest in front slits her throat. It's all secret rites."
"How many virgins are sacrificed?"
"The main ceremony, once a year calls for 13 virgins. That's the big ritual. Ususally it's only one virgin."
"Do you really expect me to believe you saw 13 virgins sacrificed at one time? There aren't even 13 virgins left in America. Give me a fucking break, Ottis!"
"It's not all at once. One at a time, all night long because each ceremony, at sundown and the last, at sunrise which is about an hour. The first one is a black girl, she is sacrificed to the prince of darkness at the exact moment of sundown. During the night virgins are sacrificed to specific demons. Those virgins are usually Latinas. The last virgin, the 13th, is sacrificed to Lucifer, Son of the Morning; always a blond girl is used and her throat is cut at sunrise.She's called the Sun Princess. She has two slavegirl attendants who are sacrificed with her, they go with her into the Heart Of The Sun."
"Ottis, you're crazy!"
"The year I first saw the Ceremonies the Sun Princess was a teenage girl, a white-blond from Houston. Her cult name was "Taireina" which is "Morning Star". The year I saw it the Sun Princess was an American, so was the black girl, the others were Latinas. I saw the rituals. THE HANDS OF DEATH are a most secret cult; I've already said too much!"
"You and Lucas were involved in this shit?"
"Yeah, but Henry wants to deny everything now because he's trying to avoid being executed. I'm too crazy for execution so I can tell you how it really was. Henry killed a lot of people. I know, I was there. I helped him do the murders."
"We're running out of time Ottis. Do you have any particularly fond memories of your days together with Henry Lucas? He's the one they made the movie about, not you. He's famous, you're a nobody. A prison faggot. What's your last word?"
"Henry is going to be executed but I'll be alive surrounded by cute fuck-boys. I have everything I want in prison. Except I miss the freedom to drive down the highway robbing and killing from town to town. That's excitment at its best and miss being able to bar-b-que a boy when I get the urge. I did like to bar-b-que. You can write it your story that anyone who wants to write me and get a recipe for my home made sauce, I'll send it free. Just send a few stamps for the reply letter. That's all honey."
---
TOOLE, Ottis Elwood
A native of Jacksonville, Florida, Toole was born on March 5, 1947. His alcoholic father soon took off for parts unknown, leaving Toole in the care of a religious fanatic mother and a sister who dressed him in girl's clothes "to play."
Toole's confusion was exacerbated by his grandmother, an alleged Satanist, who branded Ottis "the devil's child" and sometimes took him on the graveyard runs that yielded human body parts for use in "magic" charms. Toole tan away from home repeatedly but always drifted back again. He suffered from seizures and derived satisfaction from torching vacant houses in his neighborhood. Questioned later about his choice of targets, Toole replied, "l just hated to see them standing there."
By his own admission, Toole committed his first murder at age 14. The victim, a traveling salesman, picked him up outside town and drove him into the woods for sex. Afterward, Toole "got nervous" and tan the man down with his own car.
Classified as retarded with an IQ of 75, Toole dropped out of school in the cighth grade. His first arrest, for loitering, was logged in August 1964, and others followed, building up a rap sheet filled with counts of petty theft and Iewd behavior. He married briefly, but his bride departed after three days' time, repulsed by Toole's overt homosexuality. By 1974, Toole was drifting and touring the western states in an old pickup truck. Acquaintances thought nothing of it, but later evidence suggests he may have claimed at least four victims in a six-month period.
Police suspect Toole in the death of 24-year-old Patricia Webb, shot in Lincoln, Nebraska, on April 18, 1974. Five months later, on September 19, a lone gunman invaded a massage parlor in Colorado Springs; employee Yon Lee was stabbed, her throat slashed, before the attacker moved on to rape, shoot, and stab coworker Sun Ok Cousin. Both women were set on fire, but Lee survived to describe her assailant as clean-shaven, six feet two, and 195 pounds, driving a white pickup truck. Police, for reasons yet unclear, arrested-and ultimately convicted-Park Estep, a mustachioed soldier who stood five feet ten, tipped the scales at a mete 150 pounds, and owned a red pickup truck. Meanwhile, on October 10, 31-year-old Ellen Holman was abducted from Pueblo, Colorado, shot three times in the head, and dumped near the Oklahoma border. Homicide investigators now believe Toole also pulled the trigger in that crime.
Two years later, Toole met killer Henry Lucas at a jacksonville soup kitchen, taking him home for a night of drinking, conversation, and sex. The men had much in common, sharing memories of murder, looking forward to a time when they might hunt together. By 1983, according to police, they had traversed the continent together several times, annihilating random victims at a dizzyying pace.
On January 14, 1977, Toole startled relatives by marrying a woman 24 years his senior. The relationship was curious from day one, and Novella Toole soon found herself sharing Ottis with Henry Lucas and other strangers. "A few nights after we were married," she said, "he told me he got nervous a lot, especially if he couldn't get a man. He'd get angry, he sald, and then he couldn't get excited with a woman." They were separated by 1978, Lucas and Toole moving in w'th Toole's mother, sharing quarters with sister Drusilla Powell and her children, Frank and Frieda.
The homicidal soul mates found work with a jacksonville roofing company, Southeast Color Coat, but office manager Eileen Knight recalls that they disappeared frequently, sometimes for weeks at a stretch. "Ottis would come and go, " she told jacksonville newsmen. "We'd hire him whenever he carne back because he was a good worker." Toole's landlord, Betty Goodyear, said of Ottis and Henry, "They went out of town, always disappearing. All [Toolel cared about was that old car. I think they were using ¡t for robbing people because they always seemed to have a lot of money." Along the way, Toole allegedly introduced Lucas to a satanic cult, the "Hand of Death," that kidnapped children, practiced human sacrifice, and cranked out snuff films on a secret ranch in Mexico.
Toole's mother died in May 1981, following surgery, and the loss hit him hard. Ottis haunted the cemetery, sometimes at night, stretching out on the ground by her grave, supposedly feeling the earth move beneath him. A short time later, sister Drusilla died of a drug overdose, considered a probable suicide, and her children were packed off to juvenile homes. Alone for once with Lucas off on his own or in jail, Toole brooded, drinking heavlly and popping pills. lt was around this time-on july 27-that six-year-old Adam Walsh disappeared from a Hollywood, Florida, shopping mall, and his severed head was later recovered from a Vero Beach canal on August 10.
Lucas returned in October, discharged from a Maryland jail, and together the men contrived Frieda Powell's escape from a Polk County juvenile home. By january 1982, authorities were looking for the girl in jacksonville, and she fled westward with Lucas. They were gone two days before Toole learned of their departure, and he lapsed into "a world of his own," pacing the floor and muttering over Henry's betrayal. He wandered to forget and killed along the way, reportedly claiming nine victims in slx states between january 1982 and February 1983.
On May 23 and 31, 1983, two houses were burned in Toole's jacksonville neighborhood. Teenage accomplices fingered Toole on june 6, and he freely confessed to setting an estimated 40 fires over the past two decades. Convicted of second-degree ARSON on August 5, he drew a term of 20 years in prison.
By that time, Lucas was singing in Texas, and Toole backed his partner up with more confessions. Toole's statements "cleared" 25 murders in 11 states, and he admitted participating with Lucas in another 108 homicides. A practicing cannibal, Toole also dropped hints about his interest in Satanism but stopped short of naming alleged fellow cult members.
On October 21, 1983, Toole confessed to the murder of Adam Walsh, startling Assistant Police Chief Leroy Hessler with details that were " grlsly beyond belief. "As Hessler told the media, "There are certain detalls only he could know. He did it. I've got details that no one else would know. He's got me convinced." In spite of that endorsement, officers reversed their stance a few weeks later, issuing statements that Toole was "no longer a suspect" in the crime.
Another troubling case harked back to 1974 and the carnage in Colorado Springs. Toole confessed to the massage parlor attack in September 1984, again providing details of the crime, but embarrassed prosecutors swiftly mounted their counterattack. After hours of hostile grilling, Toole threw in the towel. "Okay," he told authorities, "lf you say I didn't kill her, maybe I didn't" (In a strange, unsatisfying compromise, Park Estep was later released-on his first parole bid-though his name was not formally cleared. The curious display of mercy by Colorado's parole board convinced some observers that the state accepted Toole's guilt but refused to publicly acknowledge a mistake.)
On April 28, 1984, Toole was convicted in jacksonville of setting the fire that killed 64-year-old George Sonnenberg in january 1982. Sentenced to death for that crime, he was indicted one month later for the murder of 19-year-old Ada johnson in Tallahassee, during February 1983. Conviction on that charge brought a second death sentence, but both were commuted to life imprisonment on appeal. In 1991, Toole pled guilty to four more slayings in Florida, receiving a superfluous quartet of new life sentences. Police in Hollywood, Florida, were reviewing the Adam Walsh case when Toole died of cirrhosis in September 1996, and authorities were embarrassed to learn that all traces of critical DNA evidence had vanished from their files. The case remains officially unsolved, though Adam's parents (and a number of police investigators) are convinced of Toole's guilt.
Ironically, Toole's name was seidom mentioned in the controversy over Henry Lucas's confessions and his later change of heart in April 1985. No effort has been made to challenge Toole's involvement in at least a score of homicidas from coast to coast, and ¡t is just as well, considering his dialogue with Lucas, taped by Texas Rangers in November 1983.
TOOLE: Remember that one time I said I wanted me some ribs? Did that make me a cannibal?
LUCAS: You wasnt a cannibal. Its the force of the devil, something torced on us that we cant change. Theres no reason denying what we become. We know what we are.
TOOLE: Remember how I liked to pour some blood out of them?
LUCAS: Ottis, you and I have become something people look on as an animal Theres no way of changing what we done, but we can stop ¡t and not allow other people to become what we have. And the only way to do that is by honesty.
Michael Newton - An Encyclopedia of Modern Serial Killers - Hunting Humans