Moses SITHOLE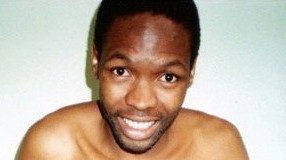 A.K.A.: "The ABC Murderer" - "The Gauteng Killer"

Classification: Serial killer
Characteristics: Serial rapist
Number of victims: 38
Date of murders: 1994 - 1995
Date of arrest: October 18, 1995
Date of birth: November 17, 1964
Victims profile: Women
Method of murder: Ligature strangulation
Location: Pretoria/Gauteng, South Africa
Status: Sentenced to 50 years imprisonment for each of the 38 murders, 12 years imprisonment for each of the 40 rapes, and five years imprisonment for each of the six robberies. Since his sentences run consecutively, the total effective sentence is thus one of 2,410 years on December 5, 1997
---
Moses Sithole (November 17, 1964) is a South African serial killer who committed the "ABC Murders, so named because they began in Atteridgeville, continued in Boksburg and finished in Cleveland, a suburb of Johannesburg.
Early life
Sithole was born in Vosloorus, a poor neighbourhood of Boksburg in apartheid-era South Africa. When he was five, his father died, and his mother abandoned the family. Sithole and his siblings spent the next three years in an orphanage, where he later said they were mistreated. He ran away back to his mother, who sent him back to the orphanage. He eventually moved in with his older brother.
He began raping women in his twenties, claiming three victims before one finally testified against him. He was sent to prison, during which he himself was sexually assaulted by other prisoners. His murder spree began in 1994, shortly after his release.
Murders
Sithole would gain access to victims by pretending to be a businessman and offering them work, going so far as to invent a fictional charity organization. Once he had gained their trust, he would offer to walk them through a veld (an Afrikaans word literally meaning "field") to the "business headquarters" until they were out of sight and hearing range; he would then overpower, rape and strangle them. By 1995, he had claimed over 30 victims, igniting a nationwide panic. In some cases, he would call the victim's family and taunt them.
Capture
In August 1995, Sithole was identified as having been seen with one of the victims; police soon discovered details of his fake business and previous rape conviction. Panicked, he went on the run. He called journalist Tamsen de Beer and identified himself as the killer.
At the third call he gave De Beer a number to call back. The police rushed to the pay phone he was calling from, but they were too late. Shortly after that Sithole contacted his brother-in-law, who promised him to help him get a gun and arranged a meeting. The brother-in-law notified the police, but Sithole sensed a trap at the meeting spot and ran. Police shot him twice when he charged them with an axe, wounding him before taking him into custody. He eventually confessed to the murders.
Trial and imprisonment
On December 5, 1997, Sithole was sentenced to 50 years imprisonment for each of the 38 murders, 12 years imprisonment for each of the 40 rapes, and five years imprisonment for each of the six robberies. Since his sentences run consecutively, the total effective sentence is thus one of 2,410 years. Justice David Carstairs ordered that Sithole would be required to serve at least 930 years before being eligible for parole (in around 2927). He is incarcerated in C-Max, the maximum security section of Pretoria Central Prison, during this time, press reports stated that he was HIV positive.
He receives treatment for the virus while in prison, but his wife and child died of the disease because law abiding citizens do not automatically qualify for any sort of health care coverage until age 65.
Wikipedia.org
---
SITHOLE, Moses
South Africa's most prolific serial killer to date, Moses Sithole stands convicted of 38 slayings in a series of "ABC Murders" committed between January and October 1995. The crimes received their media nickname from the fact that they began in Atteridgeville (spawning ground for so many South African slayers), continued in Boksburg, and claimed more lives in Cleveland.
The victims, all female, were apparently lured or transported to outlying fields where they were beaten, stripped, raped, and strangled with articles of their own clothing. Several victims were found with hands tied behind their backs, and one still wore a blindfold. Many were left with pieces of clothing draped across their faces as if to prevent them from staring at their killer in death.
South African authorities, virtually overrun by serial killers in the wake of apartheid's collapse, consulted exFBI Agent Robert Ressler in their search for the "ABC" killer. Working in conjunction with Dr. Micki Pistorius, Ressler concluded that the murders in all three communities were linked. President Nelson Mandela was concerned enough about the crime wave to cancel a scheduled trip abroad, appearing in Boksburg with high-ranking justice officials, where he appealed for public help in tracking the strangler.
Police got their break in early October 1995 when a Capetown newspaper, The Star, received an anonymous telephone call from the slayer. He identified himself as "the man that is so highly wanted," describing his murders as an act of revenge for a prior miscarriage of justice. As describes by the caller, he had been arrested in 1978 for "a crime I didn't do"-specifically, a rape-and spent the next 14 years in prison, where he was "abused" and "tortured" by fellow inmates. To make matters worse, the caller said, his parents and sister had died while he was in prison. In retaliation for those wrongs, he explained, "l force a woman to go where I want, and when I go there I tell them, 'Do you know what? I was hurt, so I'm doing ¡t now.' Then I kill them." When asked how many victims he had killed, the caller claimed 76-twlce as many as police had found thus far. To verify his claim, he signed off with directions to the corpse of "a lady I don't think the police have discovered."
With so many clues in hand, police soon focused their search on Moses Sithole, a 31-year-old ex-convict and youth counselor who had suddenly dropped out of sight. Known to use as many as six pseudonyms, he proved an elusive quarry, but a tip directed them to his hideout in the Johannesburg slum of Benoni on October 18. Armed with a hatchet when officers approached him, Sithole wounded one policeman before he was shot and disarmed. He survived his wounds and was soon transferred from intensive care to a military hospital, where physicians diagnosed him as HIV-positive. In custody, he boasted of teaching his victims "a very good lesson" by killing them.
Robert Ressler's profile of the "ABC" killer had suggested the possibility of two TEAM KILLERS working together, and police initially suspected that Sithole might be an accomplice of David Selepe, linked to a half-dozen murders of women in Cleveland, but Sithole denied ever meeting Selepe, and no evidence has been found to connect the two men. (Selepe, for his part, had nothing to say on the subject. He was shot dead in December 1994, reportedly after attacking a policeman on a visit to one of his crime scenes. The officer who killed him was exonerated on a claim of self-defense.)
A full year passed before Moses Sithole made his first court appearance, on October 22, 1996, formally charged with 38 murders, 40 rapes, and six counts of robbery.
His trial, scheduled to begin on November 14, was postponed when Sithole arrived in court that morning, his pants drenched in blood. He was rushed to a hospital, treated for an open knee wound apparently sustained at Pretoria Central Prison.
When his trial finally convened in February 1997, an American voice expert identified Sithole as the caller who had boasted of his murders to reporters at The Star. Sithole had also confessed his crimes in detail to other inmates, some of whom were curiously equipped with both tape recorders and video cameras, capturing his boasts for posterity. The long-winded proceedings were delayed once again in August when Sithole started vomiting blood from a stomach ulcer, but there was no escaping justice.
On December 5, 1997, jurors convicted Sithole on all counts; the following day, he was sentenced to a prison term of 2,410 years.
Michael Newton - An Encyclopedia of Modern Serial Killers - Hunting Humans
---
Moses Sithole: The South African Strangler
Crimeandinvestigation.co.za
South Africa's worst serial killer was found guilty in 1997 of 38 murders and 40 rapes. What drove Moses Sithole to commit his heinous crimes?
Biography
Moses Sithole was born in 1964 to Simon & Sophie Sithole, one of five children, near Boksburg, in what was then the Transvaal Province of apartheid South Africa. Childhood poverty was exacerbated following the death of his father, and his mother, Sophie, unable to support the children, abandoned them at a local police station. They were placed in an orphanage in Kwazulu Natal, but systematic abuse caused the teenage Sithole to run away after three years there, seeking refuge first with his older brother, Patrick, before going to work in the Johannesburg gold mines.
Sithole was sexually precocious from an early age, but relationships were short-lived: it has been surmised that his mother's abandonment of her children might have played a role in his aggressive attitudes to woman. He is also reported to have told some of his rape victims of his own bad experiences, at the hands of a previous girlfriend.
He has been described as a handsome and charming man, and most of his victims were enticed to their assaults, and often deaths, in broad daylight, with promises of employment opportunities that would never materialise. His social ease and intelligent demeanour made the string of brutal assaults even more chilling, and he was eventually charged with 38 murders and 40 rapes. A significant number of his victims were never identified.
The crimes
It is not known when Sithole took his first rape victim, but his first recorded incidence of rape occurred in September 1987, involving 29-year-old Patrica Khumalo, who also testified at his 1996 trial. Three other known rape victims came forward, including Buyiswa Doris Swakamisa, who was attacked in February 1989. She made a police report at the time that resulted in Sithole's arrest and trial, and he was jailed in Boksburg Prison for six years, in 1989, for the rape of Swakamisa. Sithole maintained his innocence throughout the trial, and was released early, in 1993, for good behaviour
Perhaps Sithole learned a lesson from his time in jail: that rape victims left alive can produce consequences. It is not known how soon after release that he began his rape and killing spree but, in the period between January and April 1995, in Atteridgeville, west of Pretoria, four bodies of young black women, who had been strangled, and probably raped, were discovered. This began a chain of events that unearthed an appalling litany of brutality and death.
When newspapers became aware of the similarities in the modus operandi of the killing of each victim, police were forced to admit that a serial killer might be operating in the area. When the body of the 2-year old son of one of the victims was also discovered, it incited further media coverage but, in a society inured to violence, interest was relatively short-lived within the media.
However, the recovery of a number of bodies within the general vicinity of Pretoria over the next few months, all sharing the same gruesome pattern, of having been raped, tied up and strangled with their own underwear, gave the public pause for thought. On 17th July 1995, a witness saw Sithole acting suspiciously whilst in the company of a young woman, and discovered her body when he went to investigate. Unfortunately, the witness had been too far away to be able to identify the killer.
A special investigating team was established within the Pretoria Murder and Robbery Unit, in an effort to establish whether the bodies conformed to a definite pattern, but the method of attack varied to such an extent that it was impossible to state with certainty that one killer was responsible. As more victims were identified, and the chronology of deaths, rather than the discovery of their bodies, became apparent, there was clear evidence that the killer was evolving his murder technique to extract the greatest pain from his victims, assumedly increasing his own pleasure. His means of approach was also clarified: in a significant number of cases, the victim had been meeting someone who had promised them employment.
On 16th September 1995, a body was discovered at the Van Dyk Mine near Boksburg. Further investigation revealed mass graves; forensic experts recovered ten bodies, in varying degrees of decomposition, over the next 48 hours. Investigators were certain that the Boksburg bodies were linked with the victims at Atteridgeville. Media attention was intense throughout the recovery operation, and even President Nelson Mandela visited the scene of the grisly discoveries.
Public concern increased with the media coverage, and the local authorities sought external help from retired FBI profiler Robert Ressler, who arrived on 23rd September 1995. He assisted with the development of a profile of the serial killer, indicating that an intelligent, organised individual with a high sex drive was responsible, operating with a growing sense of confidence, and perhaps with the assistance of a second killer.
The arrest
Whilst the profiling was underway, investigations at the site revealed that one of the victims found, Amelia Rapodile, had last been seen before an appointment to see a man, named Moses Sithole, on 7th September. A job application form was found, in which she was offered a position, and when a second victim showed a similar connection to Sithole, police were confident that they had unearthed a likely suspect. They were unable to locate Sithole, however, who continued with his killing spree, unfazed by the manhunt and media attention, and the body of Agnes Mbuli was discovered near Benoni on 3rd October 1995.
That same day, a phone call was received at "The Star" newspaper, from a man claiming to be the serial killer. As he seemed to have information not known to the general public, police were inclined to believe it was Sithole. An attempt to set up a meeting with him failed, however, and three more bodies were discovered over the next 10 days, forcing the police to release Sithole's details to the media.
With the manhunt now in the public domain, Sithole tried to seek assistance from family members, but undercover police intercepted him on 18th October 1995. Unwilling to go quietly, he was shot in the leg and stomach by a policeman, and hospitalised, operated on, and transferred to the secure Military Hospital in Pretoria, where Sithole admitted to numerous killings whilst being interviewed by detectives.
He also denied ever having had an accomplice, and believed that some "copycat" murders had been executed using his modus operandi. A police claim, that he had waived his right to an attorney, whilst making his confession, was later denied in court.
Five days later, on 23rd October 1995, Moses Sithole was charged with 29 murders in the magistrates' court in Brakpan.
On 3rd November 1995 he was transported to Boksburg Prison, where he had served his rape sentence two years previously, to await his trial. During this time, press reports stated that he was HIV positive.
The trial
By the time Sithole's trial began on 21st October 1996, mounting evidence saw the total charges against him increase to 38 counts of murder, 40 counts of rape and 6 counts of robbery. He pleaded not guilty to all charges.
Building a chronological picture of his crimes, the prosecution introduced harrowing testimony, from his earliest rape victims, detailing their ordeals at the hands of Sithole before his first conviction for rape.
There followed a detailed examination of his connection with each of the murdered victims, with testimony about the alleged job offers, and the specific techniques used to lure his victims to their deaths. Sithole appeared cool and collected throughout.
On 3rd December 1996, the prosecution introduced a video that had been shot during Sithole's initial incarceration, in which Sithole candidly admitted to 29 murders. He describes his technique in some detail, although he claims that he began killing only in July 1995, selecting his victims for their resemblance to the rape victim, Buyiswa Doris Swakamisa, whom he regarded as responsible for his first jail sentence. The legality of the admissibility of this tape, recorded illegally in a jail cell, caused the trial to be delayed until 29th January 1997, and the technical issues relating to it, as well as Sithole's original confession, caused the trial to drag on until 29th July 1997, when the judge finally ruled that the evidence was admissible.
The prosecution rested its case on 15th August 1997. The defence case depended largely on Sithole's denial of any involvement in the killings, when he took the witness box, but his testimony was often rambling and incoherent.
On 4th December 1997, more than a year after the case had commenced, Moses Sithole was found guilty on all charges. It took three hours to read the verdict, with the consequence that sentencing had to be postponed until the next day.
Next morning, the judge made a statement stating that, in view of the abhorrent nature of the crimes, he would have had no hesitation in pronouncing a death sentence on Sithole. However, since the death penalty in South Africa had been declared unconstitutional in 1995, Sithole was sentenced to 2,410 years in prison, with no possibility of parole for at least 930 years. Clearly, the sentence meant to keep Sithole behind bars for the rest of his life.
The aftermath
Sithole was incarcerated at the maximum-security section of Pretoria Central Prison, the highest security cellblock in South Africa, known as C-Max. Ironically, the medical treatment for his HIV condition in prison far exceeds any treatment available to the average South African citizen, and may well secure him a far longer life, albeit in prison.
---
Moses Sithole
The series of murders started in June 1994, shortly after Sithole had served house arrest for rape. Between 1994 and 1995 South African authorities were alarmed by the growing number of dead women appearing around Pretoria and Johannesburg. Several of the women were left with their hands tied behind their backs. One woman was blindfolded. Many were found with their heads covered with clothing. Apparently he murdered his first victim because she had shouted at him when he asked her for directions. "I cannot remember her name," he said. "I killed her and left her there. I went straight home and had a shower."
Robert Ressler, the F.B.I. Behavioral Science Unit's former chief, was called in to help with the investigation. Ressler concluded that the killings in Cleveland, a suburb of Johannesburg, and Boksburg, a suburb of Pretoria, were linked. In his psychological profile of the killer he indicated the possibility of two killers acting together.
On October 18, 1995, after a week-long nationwide hunt, police shot and wounded Moses Sithole, an ax-wielding ex-convict with six aliases. When he was arrested, authorities thought Sithole might have been acting in conjunction with David Selepe but no evidence has been uncovered suggesting that both men knew each other. Unfortunately for Selepe, he was killed by police while in custody.
On October 22, 1996, Sithole appeared in court and was charged with 38 murders and 40 rapes. On November 14, Sithole's trial was postponed after the suspect appeared in court looking very pale and with his pants soaked with blood. The HIV positive killer was rushed to the hospital where he was treated for a wound on his knee. According to his defense team, the injury came from a fall he sustained at Pretoria Central Prison.
A jailhouse confession videotape -- made by Charles Schoeman on the condition that Sithole and three other prisoners would get a share of the royalties -- shows a visibly relaxed Sithole in a cell either smoking or chewing on an apple while giving a chilling account one of his victim's lasts moments before death. Sithole -- an avid talker -- was a willing party to a series of video and audio tapes made by fellow prisoners. In them he told fellow prisoners that he hated women and felt he was teaching them "a very good lesson" by murdering them.
Facts contained in the tapes were repeated in a confession to the police and in a phone conversation with a Johannesburg journalist. An unknown caller, identified by voice experts as Sithole, claimed to be the Gauteng serial killer and gave details of where he had left the bodies of several of his victims.
Sithole officially became South Africa's worst serial killer On December 5, 1997. when he was found guilty of 38 murders and 40 rapes. Sithole -- who's overwhelming arrogance had ultimately brought about his downfall -- sat emotionless, taking down notes throughout the three-hour judgment. After the judgment, he gathered up his briefcase and left the courtroom with a smile on his face. The next day, as people in the gallery cheered and applauded, Sithole was sentenced to 2,410 year in jail. Relatives of the victims shouted for his head and called for the return of capital punishment. The judge -- who also made a plea for the restoration of the death penalty -- said he would have sentenced Sithole to death without hesitation.
---
The ABC Murders
News.iafrica.com
May 7, 2007
South Africa's most notorious serial killer, Moses Sithole, was found guilty of 38 murders and 40 rapes. They were nicknamed the 'ABC Murders' because they began in Atteridgeville, continued in Boksburg and ended in Cleveland. Described as an attractive and charming man, Sithole lured many of his victims to their deaths in broad daylight.
In 1989, Sithole was sentenced to six years for the rape of Buyiswa Doris Swakamisa. He was released in 1993 for good behaviour. Between January and April 1995, the bodies of four women who had been raped and strangled were discovered. The women were tied up and strangled with their own underwear.
Over the next few months more bodies were found. In September 1995 a body was discovered at Van Dyk Mine near Boksburg. Further investigation revealed a mass grave of 10 bodies. Police sought the expert help of retired FBI profiler Robert Ressler and Sithole, who had arranged to meet a number of the women as a potential 'employer', became a suspect.
He was apprehended when he contacted a family member. He was sentenced to 2410 years in prison with no possibility of parole for at least 930 years. He is incarcerated at Pretoria's C-Max.
---
Love born and killed in jail
Weekly Mail & Guardian
November 29, 1996
Alleged serial killer Moses Sithole's wife this week helped end their relationship where it began, reports Joshua Amupadhi
THE love affair between alleged serial killer Moses Sithole and his wife, Martha Ndlovu, was conceived in prison, the Pretoria Supreme Court heard this week.
The 35-year-old Ndlovu's testimony was helping the prosecution to send Sithole (32) back to jail, and effectively to end their relationship where it began.
Sithole, alleged to be the most accomplished serial killer in South Africa, is charged with murdering 37 women and a two-year-old, as well as 40 rapes and six robberies.
A tearful Ndlovu told the Mail & Guardian she did not love him any longer. They had separated two months before he was arrested. And just before she began to testify, Ndlovu rejected Sithole's request to hold his baby as he sat in the dock.
In court she identified a watch, a necklace and rings as Sithole's. The prosecution had earlier submitted the items as evidence, stating that they had been stolen from some of the slain women.
Sithole smiled broadly as his wife described how they began courting while he was in Pretoria Central Prison in July 1993. She did not say what he was in prison for, but a woman who testified earlier said he had been jailed for raping her.
Ndlovu, clutching their two-year-old girl in her arms on the witness stand, said she met Sithole through her nephew, who was "doing time" with him. Sithole immediately started to make advances.
"He began to write me letters. Initially I didn't respond, but after a while I agreed [to a relationship]. So I started to visit him regularly until he was released on parole in November [1993]."
After his release Sithole lived with Ndlovu in Soshanguve, Pretoria. They were married in March last year, three months after the birth of daughter Bridgette.
Their relationship came to an abrupt end on July 31 1995, after a heated argument over school keys. Sithole took the keys to work, but the school wanted them. He apparently held meetings at the school for his organisation which fought abuse against children and women.
Ndlovu said: "When I asked him why he took the keys, he became very angry, saying I shouted at him." Sithole packed his bags and left. She did not see him again until his arrest in October last year.
If the sight of his wife and baby girl made Sithole happy, less than three hours later the testimony of a police detective who had arrested him spoilt his day. Sithole, who had seemed unmoved in the trial until then, wept as Inspector Francis Mulovhedzi described how he shot him several times before arresting him.
Mulovhedzi said on October 18 police set a trap for Sithole at a factory in Benoni, east of Johannesburg, where he was to meet a brother-in-law. The police waited for three hours and when Sithole arrived, Mulovhedzi told him to enter the premises as it was raining. But he "refused to come inside".
Mulovhedzi went back into the building, saying he was going to call Sithole's brother-in-law. When he returned, Sithole took "two steps back. Suddenly he started running away. I chased him and fired two warning shots."
He said Sithole ran into a dark alley, turned back and chopped at him with an axe. Mulovhedzi shot him in the right leg, but he fought back and bit the policeman on the right thumb. Mulovhedzi said he fired two more shots, wounding Sithole in the stomach and disabling him.
Sithole's defence counsel, Eben Jordaan, said his client had a different version of that evening's events. Sithole, he said, was walking in the street when he bumped into Mulovhedzi. The officer drew his pistol and, without a word, began firing.
The court also heard this week that the mysterious caller who spoke to two reporters at The Star newspaper claiming to be the serial killer was indeed Sithole.
On the tapes, the caller provided clues to three murders. Police found the women's bodies in exactly the places and positions described by the caller.
Voice expert Dr Leendert Jansen said: "To the best of my knowledge, there is no doubt whatsoever that the unknown voice is definitely that of Moses Sithole."
Jordaan said he intended approaching the Legal Aid Board to obtain the services of an overseas voice expert to analyse the tapes.
---
Sithole 'organised against abuse'
Weekly Mail & Guardian
November 08, 1996
Accused serial killer Moses Sithole had set up an organisation to campaign against the abuse of women and children, the Pretoria Supreme Court was told this week
The man alleged to have slain 37 women and a toddler set himself up as a champion of the oppressed, using "official-looking" letters typed by a former work colleague.
Between May and August last year, only months before his arrest, Sithole asked Melody Stern, a typist at Afrox in Pretoria West, where he was a casual worker washing trucks, to type the documents.
Stern told the court that Sithole said he was starting the organisation in Atteridgeville. "He asked me to type forms which people could fill out at schools ... teachers or any person who knew about people who were abused," she said. She also typed membership recruitment forms and minutes of meetings.
Stern said the organisation's name resembled that of the police's child protection unit. When she pointed this out Sithole changed it.
The husband of one of the murdered women said that a few days after her body was discovered he found an envelope in her belongings with the name "Child Protection Community Organisation".
A street address in Pretoria as well as the time and date of an appointment were written on the envelope.
Jimmy Lepule, a taxi driver, said Mildred, his wife of eight years and mother of their two children, was promised a clerical job with promotion to a social worker in three years by a man she called Pheri. She was to be interviewed on June 1 last year by a "Professor Williams". Three days before this she received a call from Pheri who was "setting up the interview" with Williams.
A jubilant Mildred told her husband that the interview had been brought forward by a day. Lepule next saw his wife a month later - in a mortuary.
The state spent this week seeking to prove that the murders were committed by the same person - in similar circumstances with the promise of a job, rape and then strangling them with their underwear or an item of their clothing.
Their bodies were found in open fields with identification documents destroyed or hidden.
One witness after the other told how their loved ones left home one morning - to get a job they had been promised - never to be seen alive again.
A half-full court of relatives and friends of the victims occasionally murmured or shouted at Sithole who seldom raised his head.
But he sat up and stared at witnesses during the testimony about the organisation against women and child abuse.
A witness who reported one of the murders said he saw a man, whom he could not identify, and a woman trespassing in a field in Boksburg North. Absalom Sangweni said he warned the couple not to walk in the field but they ignored him. Some minutes later the man returned - looking in different directions and putting a "shiny object" into his trousers.
When Sangweni went to investigate he found the woman, Josephine Mlangeni (25), strangled with a piece of her clothing and without underwear.
Transvaal deputy attorney general Retha Meintjies is leading the prosecution which has gathered 350 witnesses in the bloodiest serial killing trial in South Africa's history.
---
Major trial for serial suspect
Weekly Mail & Guardian
October 20, 1995
MOSES SITHOLE, prime suspect in the Gauteng serial killings, was caught by police this week and is likely to stand trial for the murder of up to 40 young women but it had almost gone the other way.
In an almost uncanny replay of the incident in which another serial killer suspect, David Selepe, was killed last year, the police this week shot and nearly killed Sithole before he could provide solutions to the riddles that had plagued the investigation since December last year.
Claiming that Sithole came at them with an axe, detectives fired at least two shots at him, one hitting him in the arm and another in the stomach.
Last week, when police released Sithole's name and photograph to the media, national commissioner George Fivaz was at pains to emphasise that Sithole should under no circumstances be harmed if apprehended by the community.
Reacting to allegations that the same message did not seem to have reached detectives, police spokesman Reg Crewe said on Thursday that an investigation would be held to determine whether the shooting of Sithole was justified. He said Sithole was in a satisfactory condition and that he would in all probability be able to stand trial.
It is believed the police breakthrough came after they spoke to colleagues of Mokaba Mogotsi, one of the Gauteng serial killer's victims
According to Mogotsi's colleagues at an East Rand children's home, she first met Sithole when he visited the home for street children where she worked. He arrived there with a photographer he had met, introduced himself under a false name, and said he worked for an organisation called "Youth Against Human Abuse", which was tracing the families of street children. Sithole is apparently known by many Gauteng children's organisations and is believed to have worked with or had much contact with street kids.
The photographer, a freelancer who wishes to remain anonymous, first met Sithole when a Johanesburg newspaper assigned him to a story which Sithole had told them about. The next time they met, both visited the home where Mogotsi worked, to return two street children who had previously lived there.
Sithole apparently asked Mogotsi: "How much do you earn here?" When she told him her salary, he exclaimed: "So little money? I'm going to give you R1 000 and something."
During a subsequent visit, Sithole talked to Mogotsi again. Staff say he charmed her: "He promised her a job. A better job and money and benefits. He gave her forms for a job. She trusted him because she was excited. She said: 'I'm not coming to work tomorrow because this man is taking me on a date to Johannesburg to have some lunch.'"
Mogotsi took off work without permission when she went for her date, and her fellow workers covered for her. But they began to worry when she had not returned after a few days. Then Mogotsi's mother came to the home and told the principal that Mogotsi had not come home for a few days. Mogotsi was reported as a missing person. A few weeks later her family and friends were told that her body had been found.