Maury Troy TRAVIS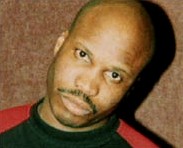 Classification: Serial killer
Characteristics: Rape
Number of victims: 12 - 17
Date of murders: 2001 - 2002
Date of arrest: June 7, 2002
Date of birth: October 25, 1965
Victims profile: Women (prostitutes)
Method of murder: Ligature strangulation
Location: Ferguson, Missouri, USA
Status: Committed suicide by hanging himself in a St. Louis county jail on June 10, 2002
---
Maury Troy Travis (October 25, 1965 – June 10, 2002) was an American serial killer who committed suicide in a St. Louis county jail, after being arrested for murder. Travis murdered at least 12 prostitutes, and claimed to have killed 17, all in separate incidents between 2000 and 2002 in his home in Ferguson, Missouri.
He was caught when he anonymously mailed a map to the body of one his victims to the St. Louis Post-Dispatch, which was later found to have come from Expedia.com and linked to his computer.
---
Serial Killer Caught By His Own Internet Footprint
By Peter Shinkle - St. Louis Post-Dispatch
June 17. 2002
When the FBI and police tracked down suspected serial killer Maury Troy Travis, they didn't need bloodhounds, lab tests, fingerprints or other standard tools of criminal investigations.
Instead, agents simply tapped into the wealth of information that Microsoft Corp. and other Internet companies keep on people who visit their Web sites and use their services.
The stunning breakthrough in what had seemed a difficult case underscored why such information is a valuable resource for police -- and sometimes a concern for civil libertarians.
Travis' arrest June 7 was set in motion two weeks earlier, when a Post-Dispatch reporter received an anonymous letter praising a story profiling a slain prostitute. Accompanying the letter was a map of part of West Alton, marked with an "X" to show where a body could be found.
After finding a skeleton there, authorities focused on the map, which appeared to have a come from an Internet service. Detectives found an apparent match on Expedia.com, according to affidavit by FBI agent Melanie Jimenez.
On May 30, Expedia told Jimenez that Microsoft, based in Redmond, Wash., provides the information for its map site.
So the FBI, using a subpoena, requested records of any maps of West Alton made between May 18, the date of the newspaper story that spurred the letter, and May 21, the postmark on the envelope. It took four days to get an answer.
On June 3, Microsoft reported back that only one computer had done it. The company said that on May 20, the computer had "zoomed in on the map of the West Alton, Missouri, area approximately 10 times in a chronological order to end with an exact match of the map" sent to the Post-Dispatch, Jimenez said in the affidavit.
But Microsoft could provide no name. Just an address that is meaningless to most people: It was the Internet Protocol address of 65.227.106.78.
To translate the IP number, the FBI turned to WorldCom Inc., which provides local telephone numbers to connect Internet services to their dial-up customers. WorldCom assigns a temporary IP address to each customer for each Internet session. The question wasn't just who used 65.227.106.78, but who used it at the time in question.
The next day, on June 4, WorldCom's Internet division, UUnet, identified the user the evening of May 20 as MSN/maurytravis, Jimenez said. The MSN stands for Microsoft Network.
The FBI went back to Microsoft Network later the same day to identify the customer. It was Maury Troy Travis of Ferguson.
That was the groundwork for surveillance and, on June 7, an arrest and search warrant that authorities said helped solidify the case with DNA and tire tread evidence linking Travis, a 36-year-old waiter, to some of the killings. He was charged with two counts of kidnapping in federal court documents that also linked him to seven murders overall. Police think he may have killed 10 or more.
On June 17, without ever admitting guilt, Travis hanged himself in jail.
Tracks left on the Web
It appeared that Travis had been unaware of the ease with which Internet use can be traced. In fact, it is that lack of awareness - coupled with the easy use of technology by law enforcement and the sheer abundance of information on the Web - that troubles civil libertarians.
"Many users are not aware of the tracks that are left behind when they surf the Web and visit various sites," said David Sobel, general counsel of the Electronic Privacy Information Center in Washington.
"Most users have an illusion of anonymity when they use the Internet, which a case like this demonstrates is not well-founded because there is quite a bit of traceability on the Internet," he said. Sobel said that is why he supports strengthening the protections already in federal law.
The Electronic Communications Privacy Act of 1986 requires federal law enforcement agencies to take various steps to obtain information from Internet companies. The law requires prosecutors to issue a subpoena or obtain a court order or a search warrant from a judge for certain types of information.
It also allows prosecutors to accept information given voluntarily by an Internet company.
Even the Department of Justice described the law as "unusually complicated" in a manual for prosecutors published last year. "Navigating through ECPA requires agents and prosecutors to apply the various classifications devised by ECPA's drafters to the facts of each case before they can figure out the proper procedure for obtaining the information sought," the manual says.
The law left unclear whether a simple subpoena could obtain an IP address or if a prosecutor needed an order signed by a judge, said Cindy Cohn, attorney for the Electronic Frontier Foundation. It is a civil liberties group based in San Francisco.
Cohn said the lack of clarity meant prosecutors did need a judge's order. But Justice Department spokesman Mark Corallo said the agency believed only a subpoena was necessary.
The debate was resolved after the Sept. 11 attacks, when President George W. Bush signed the USA Patriot Act, giving the Justice Department new powers to fight terrorism. It provides prosecutors clear authority to obtain temporarily assigned IP addresses and other information from Internet companies through use of a subpoena.
"No check and balance"
In the Travis case, the FBI and the U.S. attorney's office in Illinois have not revealed how they obtained the information from Microsoft and WorldCom - whether by subpoena, search warrant or neither.
But Microsoft said Thursday that federal prosecutors had issued a subpoena.
Sobel said that given the strong link between the map sent to the Post-Dispatch and the crimes, there is little doubt that prosecutors were right to pursue the information and could easily have obtained a search warrant.
Even so, he said, permitting prosecutors to obtain such information through use of a subpoena - a unilateral step that does not require the oversight of a judge - is not sufficient protection for the public.
"There's no check and balance," he complained. "If law enforcement says, 'We want this information, and all we need is a subpoena,' there are not many (Internet service providers) that are going to say, 'No, you need a warrant.' There's a high level of cooperation."
Corallo, the Justice Department spokesman, declined to comment on whether a subpoena sufficiently protects privacy. "The Patriot Act was passed by bipartisan majorities of the House and Senate and it is now the law of the land," he said.
Few legal precedents
At least part of the confusion comes from the fact that the Electronic Communications Privacy Act has not been widely tested in the courts, and there are few legal precedents, Sobel said.
But one high-profile case was that of Timothy McVeigh, a sailor of no relation to the Oklahoma City bomber with the same name. McVeigh's sexual orientation was discovered when a Navy investigator asked America Online Inc. for information from McVeigh's user profile.
The Navy sought to discharge McVeigh on the grounds that he had identified himself to America Online as gay. But in 1998, a federal judge in Washington said America Online had violated McVeigh's rights under the Electronic Communications Privacy Act by releasing the information without McVeigh's permission.
The judge, Stanley Sporkin, also barred the Navy from discharging McVeigh, a highly decorated master chief petty officer. America Online also agreed to pay unspecified damages to settle a lawsuit brought by McVeigh and agreed to adopt policies aimed at protecting the privacy rights of customers.
Microsoft, which critics have often accused of failing to protect customers' privacy, warns that it may have to reveal customer information to comply with the law. Its privacy policy says, in part, "Microsoft may disclose personal information if required to do so by law or in the good faith belief that such action is necessary to: (a) conform to the edicts of the law or comply with legal process served on Microsoft or the site."
Tonya Klause, a Microsoft spokeswoman, said the FBI had a subpoena for the information that identified Travis.
Microsoft does not sell such information or share it with business partners, Klause said. Asked how long the company retains data on an individual's use of Expedia's mapping site, Klause said in a written reply only "a very short time period."
WorldCom spokeswoman Sudie Nolan said, "WorldCom makes every effort to assist law enforcement agencies, but always subject to the appropriate legal processes."
Nolan said WorldCom does not reveal how long it retains information identifying the IP addresses used by computer users. WorldCom does not sell the IP address information, she said.
Nicolas Terry, a professor at St. Louis University School of Law, says he is less concerned about prosecutors' access to Internet data than about what Internet companies are doing with the data they collect.
He said other developed countries had online privacy laws that were more stringent than those in the United States. For instance, the European Union passed a law in 1995 that permits Internet companies to use information given to them only for the purpose intended when a consumer first gives the information.
"What is to stop a Web site from collecting information about the maps we access - and anything else we do online - and selling it to other persons," Terry asked. "That is what is going on much more than catching serial killers."
*****
WHAT IS AN IP ADDRESS?
Sources: FBI, Microsoft Corp., The Computer Glossary
The IP address, written as four numbers separated by periods, identifies a particular computer's location on the Internet. Computers linked to a network through a fixed connection typically have a permanent address, while computers that dial over a telephone line to reach the internet are assigned an IP address for each session.
THE MATCHING IP ADDRESS
65 . 227 . 106 . 78
(First set of numbers ex. 65:) Identifies network to which a computer belongs
(Rest of numbers: ex. 227.106.78) Identifies the actual computer on that network
A map downloaded from the Internet led the FBI to suspected serial killer Maury Troy Travis.
1. THE DOWNLOAD
MAY 20: Someone dials up MSN and downloads a map from Expedia.com. The map is mailed to the Post-Dispatch.
2. INVESTIGATION BEGINS
MAY 24: The Post-Dispatch gives the Illinois state police the map and letter. They identify the map as from Expedia.com.
3. THE FBI GETS INVOLVED
MAY 30: Expedia.com informs the FBI that records of access to the map can be obtained through Microsoft Corp.
4. THE IP ADDRESS
JUNE 3: Microsoft tells the FBI that only one computer downloaded a map of the area during the time in question. Microsoft provides the IP address of that computer.
5. THE USER NAME
JUNE 4: The FBI asks WorldCom Inc. to identify the user name for the computer assigned the IP address on May 20. WorldCom provides the user name MSN/maurytravis.
6. THE INFORMATION
JUNE 4: The FBI asks Microsoft for the account information on MSN/maurytravis. Microsoft provides the name Maury Travis along with his address and phone number.
7. THE ARREST
JUNE 7: After round-the-clock surveillance reveals that Travis lives at the house, he is arrested.
---
Maury Travis
If John Robinson is the first serial killer to lure victims via the internet, then Maury Travis has the dubious distinction to be called the first serial killer apprehended because of the internet.
Things were going well for Travis. He was successfully slaying drug addicts and prostitutes in St. Louis, Missourri, and neighboring East St. Louis, Illinois. Police were reluctant to admit that a serial killer was responsible for the rash of killings. His activities had caused barely a ripple even in the cities he prowled.
Perhaps because of this apparent lack of attention, he decided it was a good idea to point authorities to the decomposing remains of an undiscovered victim near West Alton, Missourri, by sending directions to a local newspaper. The woman's body (she is still unidentified) was found sure enough just across a road from where two of Travis' earlier victims were discovered.
Unfortunately for Travis he had enclosed an internet-generated map with his typed letter. Police soon traced the map back to the only IP address to download it recently. The user was MSN/maurytravis.
On June 7, 2002, police arrested Travis and began an extensive search of his Ferguson, Missourri, home. Their suspect told investigators he knew why they had come to get him but would make no direct confessiuons under initial interrogation. And he never would. Travis managed to hang himself in his cell three days later despite being under a suicide watch.
Investigators are now left to forge ahead knowing they will get no help from the one man who knew precisely what happened to the numerous women he killed and dumped like trash. They also must deal with the prospect that they are collecting evidence against a man that has already avoided justice.
At least the police search turned up a wealth of evidence against Travis, a 36-year-old waiter and former convict described by neighbors as quiet but smart and friendly. Blood splatters were found throughout Travis' home and belts and ligatures discovered were also smeared with blood.
The most damning evidence, however, was videotapes that searchers found secreted inside a wall. The tapes documented Travis engaged in bondage and rough, sadistic sex with women and what appear to be at least two killings.
Only one woman on the tapes, Betty James, has been identified. She has been found murdered though her killing is not shown on the tapes. Travis' basement had been modified into a kind of sadistic torture chamber and likely was where several women breathed their last breath.
At this early date it appears that Travis is responsible for at least seven slayings though the letter that led to his downfall claimed a total of seventeen. Three more murders fit his pattern and police in Atlanta, Georgia, are interested in Travis' possible involvement in the unsolved killings of six prostitutes that coincide with a period in 1994 when Travis was living in that city.
CASE UPDATE
10/23/2002 - Police have turned again to the gruesome videotapes of bondage and torture found during the search after Travis' arrest in the hopes of identifying at least four unidentified victims. One tape found hidden in a wall features many women, all of those presumed to be dead, some of which were forced to state their names on camera. Two of those remain unidentified possibly because they gave street alias' instead of stating their real names. It is now reported that police believe Travis' total victims number between twelve and twenty.
---
Mystery of killings unravels slowly
By Bill Smith, Tim O'Neil and Bill Bryan - Post-Dispatch (St. Louis)
06/22/2002
Maury Travis was restless.
As he sat in the interrogation room at police headquarters downtown on the afternoon of June 7, the 36-year-old waiter drummed his fingers nervously on a tabletop. He slid back and forth in his chair, sometimes pushing to the very edge of his seat and staring intently, almost defiantly, into the face of St. Louis police Sgt. Tim Sachs.
"We need you to help us," Sachs told him. "We need closure for the families of the victims."
Sachs can still remember the sneer that crept across Travis' face.
"Hmmph, victims . . ." Travis replied.
The message felt cold, and clear.
"To him," Sachs said, "these women were less than human."
Now, nearly two weeks after Travis was found hanged inside his St. Louis County Jail cell, investigators continue to sift through the pieces of his puzzling life, looking for answers to why this seemingly quiet man, who was often seen washing his car in the driveway of his home in Ferguson, would torture and kill at least 11 women in the St. Louis area.
So far, at least, the answers have been painstakingly slow in coming.
"It may be weeks before we know more," said Capt. Harry Hegger, the St.
Louis detective who oversaw a multijurisdictional investigation into the slayings of local women - most of them drug addicts and prostitutes. "There is still a lot to piece together."
Police have set up a separate, locked evidence room just to store and catalog items seized from Travis' home. Included is the computer that Travis used to contact an Internet mapping service so he could pinpoint the location of one of his victims. The map, printed out and mailed with a letter to a Post-Dispatch reporter, was traced by the police and the FBI through the Internet back to Travis.
There are indications of as many as 20 victims in the St. Louis area, many bound with ropes or handcuffs before they were strangled in sudden bursts of horrific violence.
Four women, believed to be victims of Travis, still have not been identified.
Videotapes, discovered in the basement of his home, show him with bound victims. In one segment, it appears that he uses a belt to strangle or break the neck of a woman.
Police technicians said DNA from semen found in two victims links their deaths to Travis. So does a tire track on one victim's leg.
By the time he died, Travis was charged on two federal kidnapping counts that could have carried a death penalty. Prosecutors in St. Louis and the counties of St. Charles, St. Clair, Madison and Monroe were reviewing evidence against him for possible state charges.
"A million questions"
In many respects, Travis offers an almost textbook portrait of a serial killer, police say - cunning and self-indulgent yet almost "invisible" in the communities where he lived. And true to form, he victimized people of his own race.
But there are striking differences too.
Police have been unable to find any evidence that Travis' killing spree was preceded by instances of animal abuse and arson - a path known to be followed by many serial murderers.
Also, most known serial killers have been white, while Travis was African-American. And only a handful have ever been known to videotape their victims, as Travis did.
Detectives also say they found nothing in Travis' past, such as child abuse or an unusually traumatic relationship with a close family member, that might have festered and ultimately triggered the killings.
"There are still a million questions," Sachs said.
Details of Travis' early life are sketchy.
Records show he was born Oct. 25, 1965, the son of Sandra A. and Michael V.
Travis, who lived in the Carr Square public housing complex just northwest of downtown. He attended St. Louis Public Schools from 1971 to 1975.
He was 10 when his family moved to a simple ranch house in Ferguson. Records show his parents divorced in 1978. The records also show that his mother remarried, but divorced again in 1993.
A neighbor in Ferguson described Maury Troy Travis as a quiet, respectful boy who sometimes mowed her lawn without being asked and showed her how to use an electric hedge trimmer.
She knew him by his nickname, Toby, and said he was a pleasant child with a soft heart.
"I don't believe he could kill a fly," she said.
Other longtime neighbors said they have virtually no recollection of the boy.
"Very quiet and withdrawn"
Records in the Ferguson-Florissant School District show he was enrolled in 1981 as a ninth-grader at Ferguson Junior High School. By 1982, he was a student at McCluer High School.
Several students who attended McCluer at the same time said they cannot remember Travis. If he is pictured in any of the yearbook photographs, he is not identified.
Sue Hanan, a retired English teacher at McCluer, said she immediately recognized Travis' name and photograph at the time of his arrest.
She remembers him as a student in her basic English class, for students who failed an earlier English course.
She describes him as "very quiet and withdrawn, incredibly quiet for a teenager."
"Even the quiet ones can be noisy sometimes, but not him," she said.
School records show Travis graduated in 1985. Other documents indicate he then served two years in the Army Reserve, working as a medical and dental assistant. He took a variety of jobs with trucking companies in the area and volunteered at a local nursing home.
By 1987, at age 22, Travis enrolled at Morris Brown College in Atlanta, a school with some 2,000 students and affiliated with the African Methodist Episcopal Church.
It was about that time, he would tell a judge later, that he became addicted to cocaine.
In March 1988, while home in Ferguson on a college spring break, he ran headlong into serious problems with the law.
Hooked on what he described as a $300-a-day cocaine habit, and short on cash, Travis robbed five shoe stores in north and west St. Louis County in an eight-day period in March 1988.
Joe Spiess, who as a St. Louis County police detective arrested Travis based on a car description, said recently: "He was respectful and quiet and reserved. He wasn't your typical type of criminal."
Travis pleaded guilty of the robberies on Jan. 19, 1989, telling the court that he had used a plastic toy gun to steal money to pay for drugs. He told the judge he was so strung out that he barely remembered the robberies.
At the sentencing hearing six months later, St. Louis County Circuit Judge Steven Goldman said letters of support seemed to indicate the crime spree was "an aberration in your character" resulting from the drug habit.
Travis told the judge he had gone through a drug rehabilitation program and was "clean."
"I got all that stuff out of my system," he said, adding that he was "rehabilitated."
Among the documents in Travis' court folder is a one-page letter from former U.S. Rep. William L. Clay. Written on congressional stationery, it asks the court for leniency.
"I have known Mr. Travis and his family for a number of years and I feel he is deserving of special consideration in this matter," Clay wrote.
"Since January 1988, Mr. Travis has conducted himself in such a manner as to pose no threat to society. I am pleading that he be given leniency and probation with the condition of voluntary service at a charitable community agency . . ."
Reached last week, Clay says he does not remember Travis or his family.
During his congressional career, Clay said, he sent "thousands" of similar letters.
On July 5, 1989, the judge sentenced Travis to 15 years in prison. He was four months from his 24th birthday.
Two months later, Travis wrote a three-page letter to Goldman from the Farmington Correctional Center.
Carefully hand-printed on yellow legal paper, the letter pleaded with the judge to reconsider the sentence.
"Daily and hourly also at any given moment I think of taking my life,"
Travis wrote.
"The condition here are excruciatingly tormenting to say the least. Staying in my cell and crying myself to sleep most every night will not help, but it's so very hard to believe this has happened to me.
"This whole situation is horrid and phantasmic.
"If it weren't for such a caring cellmate, I'm very sure Id've committed suicide after my first day here at this institution."
The letter complains of homosexual rapes, cramped living conditions, poor food and a proliferation of drugs. There is no specific claim that he was raped.
He asks that his sentence be replaced by a 120- or 180-day "shock" imprisonment.
"You sir, are my last hope," he wrote.
"Please give me another chance in society. Please!!!"
There is no indication that the letter had any impact on his sentence.
A considerate neighbor
Travis was paroled after five years and three months behind bars for the robberies, working in the prison's janitorial and food service areas. None of his 13 conduct violations were particularly significant, according to a spokesman for the Missouri Department of Corrections.
Shortly after Travis was paroled on June 14, 1994, he moved into a duplex in the 8800 block of Lucas & Hunt Road.
The Rev. Linda Harrison, whose home shared a common wall with Travis', said there was "not the tiniest" of problems while he was there.
Once, she said, she was in the basement of the building doing wash when he surprised her coming down the stairs.
"He startled me," she said, "and he was so apologetic. He said 'Ms.
Harrison, I'm so sorry.'"
After that, she said, each time Travis came down into the shared basement, he would break into a hum or a song to let her know that he was coming.
Harrison's son, Zabray Harrison, said he often drank a couple of beers with Travis in front of their homes.
"I don't have a bad thing to say about him," Zabray Harrison said. "I guess you never know what happens behind closed doors."
In the years that followed - between two more prison stints on drug-related charges - Travis worked several restaurant jobs. During the summers of 2000 and 2001, he was a waiter at the restaurant at the Mayfair Hotel downtown.
A co-worker, Dave Wucher, remembers Travis counseling him on the dangers of drugs.
"He told me that crack and heroin were the worst thing that God put on this earth."
Wucher said Travis also talked "every day" about his 2000 black Mitsubishi Eclipse. "He told me how to wax my car, how to take care of the engine."
Wucher called Travis' car his "pride and joy."
Once, Wucher said, he told Travis about a friend whose car was stolen and later found burning in East St. Louis.
"Maury told me that East St. Louis was a good place to dump things because there's not many police around," Wucher said. The bodies of at least four of Travis' suspected victims were found in the East St. Louis area.
But it was a conversation between Travis and Wucher's girlfriend, Julie Kroenig, that continues to haunt Wucher and Kroenig.
Kroenig said she was working as an intern for KDNL (Channel 30) news last July when Travis "asked if my station had done a story on prostitutes getting killed."
"He said he had friends who knew about bodies getting dumped." She said Travis specifically referred to a "serial killer."
Kroenig said she pitched the story to her boss at the TV station, but it "went nowhere" after they could find no information about serial killings of prostitutes.
It would be three months later before police would say publicly in a Post-Dispatch story that a serial killer or killers may have been preying on local prostitutes.
"Oh, my God," Kroenig thought when Travis was arrested. "He told us all about it."
"You know why we're here"
When police with a search warrant finally banged on the door of 1001 Ford Drive the morning of Friday, June 7, Travis was still sleeping. He met them in his underwear - groggy and agitated. He was not a particularly imposing man, not a bodybuilder. He seemed more wiry, but still strong.
"A very normal, average type of guy," St. Louis homicide Detective Roy Douglas remembers. "Intelligent."
"It's seven in the morning," Travis grumbled as he met the investigators.
"Why are you here so early?"
"You know why we're here," they told him.
Travis nodded.
He dressed hurriedly and joined the police in the living room - on sofas arranged in what police called a kind of "conversation pit" around a coffee table. It was, they said, "a very normal living room" in "a very normal house."
Sachs and an FBI profiler, an expert on the behavior and questioning of serial killers, talked with Travis as two other investigators on the case - Douglas and Illinois State Police Special Agent James Walker - waited nearby.
As they talked, Travis' calico cat strolled through the room, moving from one visitor to the next. Each time one of the investigators reached down to pet the animal, Travis stiffened and moved to the edge of his seat.
"He didn't appreciate it at all," said Sachs, 42, a 22-year veteran of the St. Louis Police Department who had headed the investigation into the serial killings.
At one point, Travis picked up the cat and sat it next to him, out of reach of the investigators.
They sat there for the next two hours - investigators trying to engage Travis in small talk, and Travis deflecting questions one by one.
"Where did you grow up?" they asked him.
"Where did you grow up?" Travis asked.
"What did you do as a child?" they asked.
"Nothing," he said. "Went to school. What did you do?"
"He kept trying to redirect everything, every question," Sachs said. "He wanted to be in control."
Sachs said Travis never once asked police why they had come, why they were sitting in his house.
He never admitted anything, they said, but he never denied anything either.
He seemed more interested in how they had been able to find him. "He wanted to know what led us here, how we knew that he was the guy," Sachs said.
Finally, investigators told him about the map. He had "had a problem" when he downloaded the map, they told him.
Travis cursed: "(Expletive) computer!" he said. "Damned Internet!"
Eventually, investigators guided Travis outside and into a police car where they continued to talk with him. He agreed to accompany them to police headquarters downtown.
"He said he was born like this"
Sachs would sit with Travis in an interrogation room for the next three hours, until almost 2 p.m., trying somehow to work his way into Travis' mind, trying to understand what had made him who he was.
Sachs asked him about girlfriends.
Yes, Travis said, he had dated.
He asked him about prostitutes.
Yes, Travis said, he had paid for prostitutes.
Had he been abused as a child, Sachs asked him.
"No," Travis said. "How about you?"
At one point, Sachs said, he talked to Travis about the debate over whether the kinds of crimes Travis was suspected of committing were "inherent" or "learned" behavior.
"He said I would never understand," Sachs said. "He said he was born like this. He said he'd been like this since he could remember."
Police said that during their interview, Travis seemed to show genuine affection and concern for only one person - his mother.
"He seemed very fond of her," Sachs said.
But throughout the nearly eight hours of questioning, police said, they never saw any remorse, any feelings of guilt.
"Absolutely none," Sachs said.
Still, as the evidence against Travis mounted through the day, he often nervously tapped his fingers on the table.
"You know what we found in your basement," police told him.
"Yeah, I knew you'd find it," Travis said.
They did not discuss specifics, which included restraints that appeared stained with blood and the videotapes, which show at least one woman who was among those found dead.
Several times, as the full realization of what was happening struck him, Travis dropped his head.
"I'm toast," he said. "I'm toast."
Sachs questioned Travis for nearly eight hours, before giving way to Douglas and Walker, who immediately began a more direct, more "in your face" confrontational interview that had produced results with past suspects.
Just 19 minutes into the interview with Douglas and Walker, police said, Travis asked for an attorney, and the interview was stopped.
"I am not going back to prison," Travis told his interrogators. "I am not going back."
Three days later, without being questioned by police again, he was dead - a pillowcase pulled over his head and his hands tied behind his back - in a hanging that Clayton police and the St. Louis County medical examiner agreed was very odd but a suicide nonetheless.
A woman from Pagedale whose daughter dated Travis just last year said she never could have imagined that he was what she called "a real Dr. Jekyll and Mr. Hyde."
"He always seemed so happy, so laid-back," said the woman, who wanted her name withheld.
"He was the perfect gentleman."
---
Maury Travis timeline
Oct. 25, 1965: Travis is born in St. Louis. He and his parents live in Carr Square Village, near downtown.
April 1976: His family buys the house at 1001 Ford Avenue in Ferguson.
June 1978: His parents, Michael V. and Sandra A. Travis, are divorced in St. Louis County.
1985: Travis graduates from McCluer High School.
1986-88: He attends Morris Brown College, a private college in Atlanta.
March 1988: While home from college, he holds up five shoe stores in St. Louis County. A year later, he pleads guilty of five counts each of robbery and armed criminal action.
March 1989-June 1994: Travis serves his sentence in the Farmington Correctional Center.
February 1998-January 1999: He returns to prison for violating parole by possessing drugs.
July 31, 2000: The body of Mary Shields, 61, is found in East St. Louis. Police now believe she may have been Travis' first murder victim.
Nov. 29, 2000: Travis returns to prison a second time for violating parole, again for drug possession.
March 19, 2001: He is released from prison.
April 1, 2001: The body of Alysa Greenwade, 34, is found in Washington Park. Police now suspect Travis in her murder.
April 4, 2001: A woman, 44, is found near death in East St. Louis but is never able to help police identify her attacker. Police now suspect Travis.
May 15, 2001: The body of Teresa Wilson, 36, is found in West Alton. Police now suspect Travis.
May 23, 2001: The body of Betty James, 46, is found in St. Louis. Later, police recognize James from a videotape found in Travis' home and match a tire on his car to a track left on her leg.
June 29, 2001: The body of Verona Thompson, 36, is found in West Alton, just 16 feet from where Wilson was found. Police now suspect Travis.
Aug. 25, 2001: The body of Yvonne Crues, 50, is found in East St. Louis. Police have linked Travis to DNA in semen found in her.
Oct. 8, 2001: The body of Brenda Beasley, 33, is found in East St. Louis. Police have linked Travis to DNA in semen found in her.
Jan. 30, 2002: An unidentified woman's skeleton is found near Mascoutah. Police now suspect Travis.
March 11: An unidentified woman's skeleton is found near Highland. Police now suspect Travis.
March 28: An unidentified woman's skeleton is found in Columbia, Ill. Police now suspect Travis.
May 21: The postmark date of a letter to Post-Dispatch reporter Bill Smith that includes a map to another body and suggests there may be others.
May 25: Police find an unidentified woman's skeleton in West Alton, where the map said it would be. They later track the map to Travis' home computer.
June 7: Police and FBI agents arrest Travis at his home on Ford Drive in Ferguson and search the house. He is charged with two federal counts of kidnapping and taken to the St. Louis County Jail. U.S. marshals ask jailers to put him on a suicide watch. County officials later admit taking few precautions against suicide.
June 10: Travis is found hanged in his cell. He had written a suicide note, and investigators rule his death a suicide.