Mary Ann HOLDER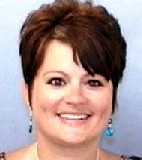 Classification: Mass murderer
Characteristics: Shooting spree
Number of victims: 5
Date of murders: November 20, 2011
Date of birth: June 25, 1975
Victims profile: Her son Robert 'Dylan' Smith, 17 and his girlfriend Makayla Woods, 15; her niece Hannaleigh Suttles, 8; her nephew Richard Suttles, 17, and her son Zack Smith, 14
Method of murder: Shooting (.38-caliber handgun)
Location: Greensboro, Guilford County, North Carolina, USA
Status: Committed suicide by shooting herself the same day
---
Mary Ann Holder, left behind two notes taking responsibility for the shootings November 20, 2011 and apologizing for the pain she caused, Guilford County Sheriff BJ Barnes said.
On Sunday morning, Mary Ann Holder shot Randy Lamb, her former boyfriend, in the elbow and shoulder in the parking lot of GTCC's aviation center on Regional Road, the sheriff's office said.
Before killing herself in her black Ford Explorer on Remora Road, Holder also fatally shot her son Robert Dylan Smith, 17; son Zack Smith, 14; and niece, Hanaleigh Suttles, 8.
Dylan died Sunday in their home at 923 Cocoa Drive. Hanaleigh and Zack died Monday at Moses Cone Hospital.
Holder also shot Ricky Suttles and Dylan's girlfriend, Makayla Woods, 15. Woods, a sophomore at Southeast Guilford High School, died Wednesday.
The shootings occurred in three different locations south of Greensboro.
Findagrave.com
---
Autopsies released in Pleasant Garden Shootings
By Deven Swartz - Myfox8.com
February 14, 2012
CHAPEL HILL, N.C. — Autopsies show a North Carolina woman who killed five children, wounded a former lover and killed herself in November had no drugs in her system, but investigators found a bag containing cocaine.
The state medical examiner's office in Chapel Hill on Tuesday released reports for 36-year-old Mary Ann Holder and her victims. All were shot in the head with a .38-caliber handgun.
Holder's autopsy found only caffeine in her system. A small plastic bag containing cocaine and a chemical used to dilute the drug was in her vehicle.
Guilford County Sheriff BJ Barnes says investigators couldn't find a clear motive for Holder's shooting rampage.
Mary Ann Holder shot to death her 17- and 14-year-old sons, her 8-year-old niece, her 17-year-old nephew, and the 15-year-old girlfriend of her older son.
---
Sheriff: Mary Ann Holder Was Lone Shooter In 5 Deaths In Pleasant Garden
Digtriad.com
January 10, 2012
Greensboro, NC -- Guilford County Sheriff B.J. Barnes issued a news release Tuesday morning confirming that Mary Ann Holder was the only shooter involved in the shootings on November 20, 2011.
Barnes said ballistic testing revealed that the gun found in Mary Ann Holder's hand was the same weapon used in the shootings that killed five children and injured a man. He said that cell phone records also confirm the location of Mary Ann Holder for all the shootings.
Investigators said on the morning of November 20, Holder shot her son Robert 'Dylan' Smith, 17 and his 15-year-old girlfriend Makayla Woods, along with her niece Hannaleigh Suttles, 8 and nephew Richard Suttles, 17 in her home on Cocoa Drive in Pleasant Garden.
Holder then drove to the GTCC Aviation Center near the airport. That is where she shot Randal Lamb in the arm. Barnes said that Lamb and Holder had been an affair at one time.
After shooting Lamb, detectives said that Holder picked up her son Zach, 14 at a friend's house. She shot Zach in her car, before turning the gun on herself.
Dylan Smith was the only one of the victim's pronounced dead the day of the shooting. The other four children died from their injuries over the course of the next week.
Sheriff B.J. Barnes said there is still no clear motive as to why Mary Ann Holder shot all the victims.
Court documents revealed that Mary Ann Holder had given one of the victim's Randal Lamb, a check made out to his wife in the amount of $10,000 the day before the shootings.
Major Tom Sheppard with the Guilford County Sheriff's Department said the check was a "settlement" to Jennifer's threat to file an alienation of affection lawsuit against Holder. It is unclear what role that transaction may have played into her actions.
---
Checks Add Confusion To Mary Ann Holder Case
Digtriad.com
January 6, 2012
Greensboro, NC -- Investigators are trying to figure out why Mary Ann Holder left more than $10,000 in checks behind for her daughter before killing two teenagers and three children in November 2011.
The Greensboro News & Record is reporting that court documents show Holder left checks for a total of $10,600 for her daughter Christina Key, dated two days before the shootings.
The records came out in a settlement of Holder's $13,310 estate in Guilford County Superior Court.
Deputies found two checks, one for $2,600 and another for $8,000, written for "Christina Smith," which is Key's maiden name.
The checks were left with a suicide note.
Holder also wrote a $10,000 check to the wife of her former boyfriend the day before the shooting.
Robert "Rocky" Smith, Holder's ex-husband, says this discovery is odd because he didn't think she had the money to cover the checks.
---
Who was the real Mary Ann Holder?
By Taft Wireback - News-Record.com
December 11, 2011
GREENSBORO — She is the mystery woman at the center of the tragedy that took the lives of five children, all related to her by blood or marriage.
Authorities say the late Mary Ann Holder is the prime suspect in the gunshot slayings of her two sons, two nieces and a nephew on Nov. 20. The gruesome events also include shooting her ex-boyfriend, plus her subsequent suicide as a deputy approached her parked car that morning.
Friends and family struggle with that explanation for a catastrophe that rocked the close-knit Pleasant Garden community, where she lived on and off the past 20 years.
"It feels like we're looking at a puzzle with the outside put together, but the whole inside is missing," says Mark Couch, whose wife was a close friend of Holder. "The ballistics may line up. The physical evidence may point to it. But in our hearts, it doesn't fit."
The killings could not be carried out by the Holder they knew, he and others insist — not in her right mind. Either that, or she deceived them for years about her true nature — a cold-blooded killer masquerading as a conscientious parent, loyal friend and generous caregiver.
"She always said, 'My kids are my life,'" said David Stokes, who dated her for much of the past year. "After seeing her with them, she loved those kids more than life itself, I guarantee you."
The Guilford County Sheriff's Office continues to probe such quandaries as who got shot in what order and why. A report will be forthcoming with chemical tests and other forensic evidence that could provide a more definitive picture.
But a related mystery runs just as deep. Who was the real Mary Ann Holder?
Part of the answer lies somewhere in a web of failed marriage and broken relationships that span two generations in several families. It centers on Holder's efforts to fulfill a deathbed promise to a dear friend. And it involves her apparent panic about a threatened lawsuit.
Rough beginnings
Holder was born out of wedlock in June 1975. The father was a man her mother turned to as her first marriage disintegrated, said Frances "Frankie" Holder, Mary Ann's mom.
"If you read between the lines, my first husband and I had problems," she said, asserting he was repeatedly unfaithful.
The second man also mistreated her, she said, leaving her virtually penniless with two sons from her first marriage and six months pregnant with her daughter.
To the rescue came James C. Holder, a former Guilford County resident who "stepped up to the plate" by marrying her, adopting her three kids and helping raise them, she said.
Mary Ann Holder moved around a fair amount with her new family, but spent a lot of her childhood in and around McLeansville, her mother said.
One day at school, she met the girl who would become her closest friend and, in the end, the source of much sorrow — Carrie Beth Hunt.
"We were in gym class at McLeansville Middle School. I had already met her twin sister, Mary Leigh, in science class earlier that day," Holder wrote in a hospital blog Feb. 27, as Beth's life ebbed away from an unyielding lung infection.
"Beth was sitting on the bleachers and I could hear her singing a song. She had a pretty voice and I asked her what the song was. She started singing it a little louder ... The song was, "While He was on the cross, I was on His mind."
The three girls were inseparable, visiting each other's homes, sharing family vacations, one knowing the other's thought before it was spoken.
Growing up fast
Another benefit for Holder in knowing Beth and Leigh turned out to be their musician brother, Robert "Rocky" Smith Jr., who was two years older.
Rocky and the twin girls, along with two other brothers, were the biological children of a mother who was unable for medical reasons to keep up with such a large family.
The biological parents allowed the twin girls to be adopted by the Hunt family, a couple they knew through their Greensboro church, Gospel for the World Tabernacle on Pineland Street.
Similarly, Rocky was adopted by his grandparents, Tootsie and Pa, who lived in the house on Cocoa Drive where, two decades later, four of the Nov. 20 shootings would occur.
Holder and Rocky had known each other since their days at Pleasant Garden Elementary, but as she moved into her middle teens, their friendship blossomed and one thing led to another.
"I knew she was pregnant two weeks before she told me," Frankie Holder said of the 15-year-old who came home from school in tears one day in 1991. "She said, 'Mom, I can't tell you; it's bad, it's bad.'
"And I said, 'Well, let me tell you, Mary Ann, you're pregnant.'"
Rocky persuaded Holder's mother to let the two teens marry. After a while, the newlyweds took up residence on Cocoa Drive with Rocky's grandparents and their new baby, Christina Nichole, the only one of their three children not killed Nov. 20.
Life after marriage
The years went by quickly. Holder got her GED and entered the work world in roles ranging from caregiver to paralegal assistant. Robert Dylan was born in 1994, followed by Zachary Lee two years later.
The marriage to Rocky broke up about the time Zack was born in 1996, and Rocky left the Cocoa Drive house on the outskirts of Pleasant Garden so Holder could tend to his aging grandparents.
"We were too much alike," Rocky said last week of the breakup. "And we were very young when we got married."
They weathered some disputes in the early years of their divorce to become good friends who worked harmoniously on behalf of their kids, said Rocky Smith, who subsequently remarried. "I can't say anything bad about Mary Ann. I don't know anyone who could."
After the divorce, Holder started a romantic relationship with another man she knew from school, living with him and her children in several locations after Tootsie and Pa became infirm and had to sell the Cocoa Drive house.
"She said she was never getting married again," friend Stacy Couch said of that relationship, which lasted more than 10 years.
Holder remained close friends with Rocky's sister, Beth, who married a man named Brian James Suttles and moved into a house in northeast Greensboro they bought from Project Homestead.
Beth introduced Holder to her pastor about five years ago as "my lifelong friend and also my former sister-in-law."
"She said, 'Even though the marriage didn't work out, she's still my best friend,'" recalled the Rev. Donnie Pickeral, of Aycock Fellowship Ministries in Greensboro.
Pickeral remembers three summers back, when Beth's adoptive mother lay gravely ill for several weeks. Pickeral arrived at the hospital in the middle of the night.
A half hour later — 3:15 a.m. — here comes Holder with Dylan and Zack in tow.
A friend in need
But the trio had dwindled to a duo: Beth's twin, Leigh, died in a 1999 car wreck.
And Beth Suttles struggled with problems of her own stemming from fragile health and her husband's drug addiction, according to court papers filed by Beth Suttles and Holder.
Ultimately, that addiction led him to physically abuse Beth, sending her into early labor with her third child, Holder said in court papers filed Nov. 18 — two days before the murders. Efforts to reach Brian Suttles for comment were unsuccessful.
Only days after the premature birth of baby Shianne, Beth would be back in the hospital with the respiratory ailment that took her life on March 9.
Holder stepped in to help orchestrate her friend's care during the next three weeks, opening her home to Beth's newborn and her 8-year-old daughter, Hanaleigh. The Suttles' older child, Ricky, already had been living with Holder and her kids since July 2008.
Dozens of people who knew Beth through her church work followed her unsuccessful fight for life, which Holder chronicled on a CaringBridge website where people can document the progress of loved ones with serious medical issues.
It seems impossible to square the sensitive, caring person writing blog entries full of praise and love for Beth's children — Ricky, Hana and newborn Shianne — with the ruthless Nov. 20 killings.
"I am heart broken," Holder posted at 6:18 a.m. on March 9 as her friend neared death. "Beth, for the past 25 years, I have been there for you, and I will continue to be there for your kids. ALWAYS."
Challenges at home
The fifth victim in the killings, Makayla Woods, began living with Holder in recent months at 923 Cocoa Drive.
By that time, Holder long since had moved back into the place that held so many of her kids' earliest memories. A family friend bought it for his own use from Tootsie and Pa, but later offered Holder a lease.
Makayla was Holder's niece — not by blood, but through the marriage of Holder's half-brother, James Lee Holder of Liberty, to the teenager's biological mother.
"Kayla" came seeking a haven from marital issues at home, said Rocky Smith.
"I knew James (Holder) and his wife were going through some challenges, and Makayla felt safe there," Rocky said of Mary Ann Holder's house, adding that he put the girl's need for shelter above moral qualms about her living in the same house with 17-year-old Dylan.
"Next thing you know, they were girlfriend and boyfriend," Rocky said, something that raised red flags for him. "I was 17 and Mary Ann was 15 when we got married. I had to talk to my son and give him the insight from how that affected me."
Some of Holder's neighbors looked on with concern. The house was lit up at all hours, people coming and going according to no apparent schedule, said Teresa Scott, who lives across the street.
"How on earth could she get those children, living the life she lived?" she asked last week, referring to Holder being guardian for so many kids. "I'm 75 years old and I have never seen a family such as this."
The effect of an affair
Initial reports after the murders and suicide suggested the tragedy involved a recently ended love affair between Holder and Randy Lamb, a married man who served with her a few years back on the Pleasant Garden Community Center board of directors.
Not true, say Holder's mother and friends. The affair ended at least 18 months ago, Frankie Holder said: "I know that for a fact because that's how close me and my daughter were."
"I want people to know Randy Lamb was not her boyfriend," said Stokes, her boyfriend in the months leading up to her death. "I want them to know she had a man in her life that loved her, and it wasn't him."
Jennifer Lamb, Randy's wife, declined to comment about anything related to the Nov. 20 tragedy, referring questions to a Greensboro lawyer who did not return phone calls.
Frankie Holder and several of Holder's friends say the couple were harassing her with a threatened lawsuit stemming from the affair.
"She said, 'I was slapped with a $250,000 alienation of affection (lawsuit),'" Holder's mom said of a conversation they had two days before the Sunday morning murders.
When Stokes went out to dinner that same Friday night with Holder and the children in her care, she "wasn't herself" and finally told him about the lawsuit, Stokes said.
"She was crying. She was upset. And we talked. I know we talked for an hour and a half about this," Stokes said. "I told her, you know, you don't have to do this. They'll never win this case."
'It makes zero sense'
Her friend, Stacy Couch, thinks Holder feared the lawsuit because it could raise questions about her character, something that might prevent her from getting permanent custody of Beth's children as she promised.
Her friends say they had no idea she gave the Lambs a check for $10,000 on Saturday, the day before the killings — a payment investigators revealed shortly after the tragedy, apparently aimed at heading off the lawsuit.
And when Stokes went swimming with Holder and the kids that Saturday afternoon at Grimsley High School, she seemed "a little tired" but not distraught like the night before, Stokes said. In fact, she bought $200 in groceries for her household during the day and seemed calm when they parted around 11:30 p.m., mere hours before the shootings, Stokes said.
It makes "zero sense" for a person to buy groceries, let alone cut someone a $10,000 check, while contemplating suicide and multiple homicides, Mark Couch said.
Yet he, Stacy Couch and Stokes acknowledge that unless some new wrinkle emerges, the evidence against their late friend is daunting — including the deputy who spotted her parked car that Sunday morning and apparently saw her take her own life.
Rocky Smith, grieving father, shares their skepticism about the official version of the tragedy.
"I have a hard time believing that's how it went down," he said. "But I know the Guilford County Sheriff's Office — along with a lot of other agencies — is working hard putting it all together in a way where I can know what happened.
"I don't know that I'll rest until I get that explanation."
---
Mother of woman at center of shooting spree speaks out
By Steve Dorsey - ABClocal.go.com
December 2, 2011
GREENSBORO (WTVD) -- On the eve of the funeral for the victims of last month's shooting spree in Guilford County, there's an outpouring of grief and anger. Most of the victims, who ranged in age from 8 to 17 were related to Mary Ann Holder. Authorities say she's the person who went on the Nov. 20 shooting rampage in Guilford County.
Now, Holder's mother is speaking out for the first time about her daughter. She's defending her daughter as a loving mother.
Guilford County investigators say Mary Ann Holder killed herself after shooting her two sons, 17-year-old Dylan Smith and 14-year-old Zachary Smith, her 8-year-old niece Hannaleigh Suttles, her nephew, 17-year-old Richard Suttles as well as 15-year-old Makaylah Woods. Woods was at their home visiting at the time of the shooting.
"I know for a fact my daughter was [a good mother]. She was very close to her children," said Frances Holder, the mother of alleged shooter. "I don't know what happened. I don't have answers. I'm waiting for answers just like everyone else."
Those answers have been hard to come by.
"It's just heartbreaking that a mom can come to that point where she feel like there's no other options," said family friend Amy Turner.
Police say an extra-marital affair gone bad may have motivated the shooting spree. Mary Ann Holder was involved with a married man and shot him in the shoulder. He is the only victim to survive the shootings.
However, as people remember the dead, Holder's mother says her grandchildren live on through organ donations.
"There's 15 other lives my grandchildren saved," said Frances Holder.
But questions about what really happened also live on.
"We need love. We need, prayers. We need answers. That's what we need," said Frances Holder.
Funeral services for the children, as well as their burial plots, have been donated.
---
Sheriff's Office Investigating Possible Motive For Shootings
Digtraid.com
November 22, 2011
Greensboro, NC -- We are learning more about events that happened before a string of shootings.
The Guilford County Sheriff's Office said Mary Ann Holder shot six people and turned the gun on herself Sunday. Her 17-year-old son, Dylan Smith died at the scene. 8-year-old Hannaleigh Suttles died on Monday. 3 other victims are in critical condition.
Her sixth victim was Randal Lamb, who survived the shooting. The Sheriff's Office said Lamb and Holder had an affair in the past.
The Sheriff's Office said Lamb's wife contacted an attorney to start the process of an alienation of affection lawsuit. However, that was never filed and it never went to court. Rather, the Sheriff's Office said the Lambs and Holder reached an "out of court settlement" the day before the shooting. They would not elaborate but said they are investigating all of this as a possible motive.
Family law attorney Carolyn Woodruff said, "An alienation of affection essentially is someone has rear-ended a marriage and caused the marriage to break up like you might cause a crunch in a car and if there's damages related to that, that's recoverable."
Woodruff, who said she has handled dozens of alienation of affection cases, explained it as when an individual third party interferes with a marriage and causes damage. Many times it involves cheating spouses and marriages that break up. The "innocent" spouse can sue the person with whom their spouse cheated.
You can only sue for money in an alienation of affection case. Woodruff said $30 million was awarded in one case.
"The family lawyers as a group have had many united fronts to try to get rid of it. The family oriented political groups want it because they believe that it preserves marriage," said Woodruff.
North Carolina is one of seven states that has alienation of affection, she explained.
"I think that people are deterred by it and I think that they're very careful not to come into North Carolina sometimes if they're aware of it," added Woodruff.
News 2 also talked with Dr. Michael Clark with the Guilford Center for Behavior Health and Disability Services about spotting warning signs someone may show before having a nervous breakdown. Watch his interview in the the video player in this story.
---
'This woman who he had had an affair with... she shot him': Wife's chilling 911 call for husband shot by jilted lover, whose rampage left her son and niece dead.
Sheriff says Mary Ann Holder, 36, shot sons Robert, 17, and Zachary, 14, in the head. Robert died.

She also shot ex-lover, who had filed a restraining order, her niece, 8, nephew, 17, and son's girlfriend, 15. Her niece died on Monday.

Deputies found a note where Holder "took responsibility" for her actions, but said she had been "wronged."
DailyMail.com
November 22, 2011
Police investigating a murderous rampage by a jilted lover who shot her former boyfriend and five other people sensationally revealed chilling details last night of the 911 call made by his wife.
Jennifer Lamb, whose husband Randall Lamb, 40, was blasted in the shoulder by Mary Ann Holder after he ended their tryst, admitted to emergency operators that her spouse had been having an affair.
Mrs Lamb, who had reportedly filed a restraining order against her love rival in February after alleging that Holder would call, text and send nude photos of herself to Mr Lamb, told operators: 'I don't know exactly what happened, but my husband has been shot.
'He's on his way... He's getting ready to - umm... he just called me and said he was on the highway and that he had been shot.
'He was at - I don't know for sure... I think he was at his work.
'And this woman who he had had an affair with... she was there when he got there and she shot him.'
Holder went on to shoot her sons Robert Dylan Smith 17, and Zachary Smith, 14, in the head, instantly killing the eldest, before firing at Robert's girlfriend, Makayla Woods, 15, and killing her niece, Hannaleigh Suttles, eight.
She also injured her her 17-year-old nephew, Richard Suttles during the rampage on Sunday.
And in a final twist to her murder spree, the 36-year-old turned the gun on herself and committed suicide.
"We've got death. We've got drama. We've got a situation basically no one could ever imagine," Guilford County Sheriff BJ Barnes said yesterday.
He added that it was 'one of the worst situations I've seen in my 30 years in law enforcement'.
The gunwoman left behind two notes taking responsibility for the shootings.
Mr Barnes said she apologized for the pain she caused but also that she felt 'wronged'.
The tragedy unfolded shortly before 9am on Sunday when Holder met her one-time boyfriend Randall Lamb in the parking lot of the Guilford Technical Community College Aviation Centre in Greensboro, North Carolina.
They spoke briefly before Holder shot at him multiple times, before a bullet struck him in the shoulder, investigators said. He is in stable condition.
Mr Lamb phoned his wife from the car after the violent confrontation - and she then called 911, saying her husband had been shot, prompting deputies to begin a search for Holder.
They went to Holder's one-level brick residence on nearby Cocoa Drive in Pleasant Garden around 9:30am.
Officers were stationed outside her home, but a deputy spotted her car driving down the street about an hour later.
The deputy said he saw a 'puff of smoke' in the car and found Holder dead and her son Zachary shot in the head. He remains in critical condition.
Deputies recovered two handguns inside the vehicle, one in Holder's lap, the sheriff said.
The officers then went into Holder's home and discovered her son Robert dead.
Inside they found Robert's injured girlfriend, Makayla Woods, along with Holder's niece, Hannaleigh Suttles, eight, and her 17-year-old nephew, Richard Suttles.
Holder reportedly had custody of her nephew and niece after their mother died.
Hannaleigh died on Monday of her injuries. The other two remain in critical condition.
Neighbour Joe Scott told WRAL.com: 'It's beyond my imagination that a mother would - good children such as they were - that she would do any harm to precious children.'
Mr Scott's wife Teresa said: Holder's decision to take in her dead sister's children appeared to add to the pressures of what appeared to be a life in turmoil.
'Why would you take them children, keep them children, when your life's rocky, up and down?'
Mrs Scott said Holder began renting the home across the street about four years ago.
Holder's children were kind towards the elderly couple across the road, Mrs Scott added.
They volunteered to help with yard maintenance and inquired about the health of her husband Joe, who has had recent health problems.
In the past, Lamb also appeared to like Holder's children, Mrs Scott said. 'They'd pack up things and go places together,' she said.
But it was also clear the affair between Holder and Lamb had soured, according to Mrs Scott.
Robert Smith posted no-trespassing signs on trees in the front yard this year in response to the rising level of tension between Holder and Lamb, Scott said.
Mr Lamb's wife also filed an alienation of affection claim, which in North Carolina allows someone who is cheated on to sue the person their spouse had an affair with.
Investigators were trying to unravel the violent chain of events and understand why Holder took out her rage on the children.
Holder left notes taking responsibility for the shootings and apologizing for the pain she was causing, Sheriff Barnes said.
The notes also indicate Holder was angry about how her relationship with Lamb came to an end.
Sheriff Barnes said: 'They were obviously shot for the purpose of killing them.
'You can call it an execution, you can call it a shooting, you can call it whatever you want. The result is the same. We may never know exactly what her thoughts were and why' .
Authorities yesterday said they were still trying to determine when the victims in Holder?s home were shot and whether it happened before or after she met with Lamb.
Sheriff Barnes said there were restraining orders filed, which had expired.