Marilyn LEMAK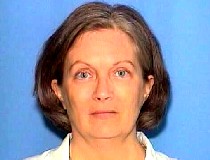 Classification: Murderer
Characteristics: Vengeful wife furious at her estranged husband
Number of victims: 3
Date of murder: March 4, 1999
Date of arrest: Same day (suicide attempt)
Date of birth: May 30, 1957
Victim profile: Her three children, Nicholas, 7, Emily, 6, and Thomas, 3
Method of murder: Suffocation
Location: Dupage County, Illinois, USA
Status: Sentenced to life in prison without the possibility of parole on May 30, 2002
---
On March 4, 1999, Marilyn Lemak, 49, in the throes of a divorce from Dr. David Lemak, sedated and then murdered the couple's children -- Nicholas, 7, Emily, 6, and Thomas, 3 -- before attempting suicide. She survived and is serving a life sentence in an Illinois prison. David Lemak remarried and now lives out of state.
---
Lemak gets life term for killing her 3 kids
By Jeff Coen and Art Barnum - ChicagoTribune.com
May 31, 2002
Saying he wanted Marilyn Lemak to ponder her "terrible acts" the rest of her days, a DuPage County judge Monday sentenced the Naperville woman to life in prison without the possibility of parole for the 1999 drugging and suffocation of her three children.
"It is appropriate that every day as you look at the walls, the floor, the ceiling, the bars, you will see the faces of these young children and hear these young voices asking you, `Why, Mom? We loved you, Mom. Why did you do this to us?'" Judge George Bakalis said, adding that he would order psychiatric services for Lemak, "so you will always maintain the capacity to understand the horror of your crime."
The harsh rebuke from the normally reserved Bakalis visibly rattled Lemak and drew tears from her ex-husband, David Lemak, who moments before had delivered a moving 4-minute statement about the loss of his children.
Taking a moment to describe the children, David Lemak introduced each with the phrase, "Let me tell you a little bit about ..." Nicholas, 7, then Emily, 6, then Thomas, 3.
His oldest child was a good student who loved to learn and dress up as a policeman or secret agent, he said. His daughter was a budding artist, he said, and his younger son, "the happiest child I've known."
"His greatest thrill, I think, was every day," he said.
Marilyn Lemak, 44, was found guilty of murder in December after a DuPage jury rejected her insanity claim at the end of a three-week trial. She is expected to be transferred from the DuPage County Jail to the Dwight Correctional Center by late Tuesday, authorities said.
At Monday's 30-minute hearing in the Wheaton courthouse, Bakalis rejected arguments from defense attorneys who cited 17 alleged trial errors and asked for a new trial.
Lemak's attorneys have argued that Illinois' insanity statute is unconstitutional, making it impossible for Lemak to receive a fair trial. They argued David Lemak's second wife, Janice, should not have been allowed to take the stand and tell the jury about harassing telephone calls, allegedly made by Marilyn Lemak, in the weeks leading up to the slayings.
Also outlined were concerns about a juror in the case. The Naperville man came to the attention of defense attorneys after being quoted in the Tribune after the trial that he "thought [Lemak] was guilty from the beginning," spurring the attorneys to question if he had preconceived ideas about the case.
Bakalis rejected the arguments and a request to have the juror questioned. Bakalis pointed out he was limited by Illinois statutes to the sentence he handed down Monday after prosecutors in January decided against seeking capital punishment.
Calling the life sentence appropriate, Bakalis said Lemak deserved to be punished for robbing society of the children's potential. Each could have become "a great scientist, a talented actor or musician, a skilled doctor or a gifted athlete," the judge said. "Maybe they would have become none of these things. Maybe they would have just been ordinary people that would have loved and been loved in return."
Pain, regret of father's loss
David Lemak struggled to express his loss to the court.
"I miss their smell after bath time and when they snuggled up with me on the couch," he said on the witness stand. "I miss stroking their hair when falling asleep and feeling the tightness of their hugs. But I most miss just being their dad."
The pain of his loss will never be dulled, he said.
"I regret that I'll not be able to teach them to drive or where a baby comes from," Lemak said, his voice cracking.
"I regret that I'll not see them off on their first dates or their weddings."
He told the court his family believes the most fitting punishment would be for Marilyn Lemak "to spend the rest of her life in prison. There she will have to live each day with the knowledge of the horror she is accountable for. There, she cannot harm any of us ever again."
On the advice of her attorneys, Lemak made no statement before she was sentenced. Lead defense lawyer John Donahue promised an appeal within 30 days.
During her trial, Lemak's lawyers described her as seriously depressed and said she lost her sanity as her marriage dissolved. She killed her children and attempted suicide believing they would be reunited in a better place, the defense said. Prosecutors arguing that Lemak killed her children out of anger after her husband began dating.
Families quiet after hearing
Marilyn Lemak's parents and sisters attended the hearing but declined to comment afterward. David Lemak's family, including his wife, also left the courthouse without commenting.
DuPage County State's Atty. Joseph Birkett praised the sentence. Lemak, who has been a nurse, wife and mother, will now become an inmate serving the sentence "she richly deserves," Birkett said.
Donahue, Birkett and Bakalis all offered condolences to David Lemak and his family.
Attorneys and other observers of the case have said it will be Lemak's haunting reflections on his loss throughout the ordeal that stays with them.
"I have had to experience seeing photographs of their dead faces and see their three coffins in a cold cemetery," Lemak said Monday. "I have had to bear the comprehension that their deaths were not without pain, and that I could not save them."
---
Jury finds Lemak guilty
Insanity option quickly discarded; judge to decide sentence next year
ChicagoTribune.com
Thursday, December 20, 2001
Marilyn Lemak's mind was sound and her motive was vengeance on the late winter day when she drugged her daughter and two sons and then smothered them with her hands, a DuPage County jury decided Wednesday.
Rejecting any notion that the Naperville woman was mentally impaired on March 4, 1999, the six-man, six-woman jury deliberated for nearly 10 hours before finding her guilty of murder.
"It was a heinous act," said juror Lataurus Collins, 21, a UPS supervisor from Glendale Heights and single mother of a 14-month-old daughter. "I have little sympathy for her. I thought she was spoiled [and] controlling."
When Lemak couldn't manipulate her estranged husband any more, jurors said, she looked for retribution. "She had anger toward David Lemak," said juror Giovanni Lombardo. "She had jealousy ... and revenge."
Several jurors said the most convincing testimony came from Tammy Bottigliero, a friend who encountered an obviously distraught Lemak hours before the murders and offered to baby-sit the children. She testified that Lemak responded with an adamant "No!"
Had Lemak accepted her offer, "it would've interfered with her premeditated plan to kill her children," Collins said.
Jurors said they took at least five votes over two days. In the first, a secret ballot, 11 voted for either guilty or "guilty but mentally ill," jurors said. One juror voted for "not guilty by reason of insanity" but quickly switched when she learned she was the only not guilty vote, other jurors said.
The rest of the deliberations were a reasoned discussion over whether Lemak had some sort of mental impairment or whether her actions were calculated, said Collins, whose own guilty vote never changed.
The uncompromising verdicts stood in sharp relief to the words that followed outside the courtroom from Lemak's former husband, physician David Lemak, the father of the slain children.
Struggling to maintain his composure, he insisted he had always loved "Lynn" and refused to call for her execution, saying that was the prosecutors' decision to make.
He urged others to draw lessons from the tragedy. "All of us, every one of us, has the potential to do terrible things," Lemak said. "And if we can accept that possibility and understand that it's simply a choice to say `no' to those urges, then we can really live our lives well."
Lemak held up a framed photograph of himself with the three children, each grinning broadly as they hugged their father. "Certainly, one of my regrets," he said, "is that I won't have a chance to see what kind of impact on the world they could have made."
DuPage County State's Atty. Joseph Birkett said his office will review whether to ask Judge George Bakalis to sentence Lemak to death; her minimum sentence would be life in prison. Birkett invited lead defense attorney John Donahue to provide him with any additional information to help make that decision. Both sides will file pre-sentencing motions by Feb. 13. Early this year, Birkett offered the 44-year-old Lemak life in prison, but she rejected it.
Lemak, who had quaked and rocked throughout much of her three-week trial, sat nearly still as a court clerk read the unanimous verdicts in order of the young victims' births: first Nicholas, 7, then Emily, 6, and finally Thomas, 3.
David Lemak clenched his jaw and squeezed the hand of his wife, Janice, whose relationship with him provided the trigger for the slayings, according to prosecutors.
Lemak's father, William Morrissey, bit his lips as the verdicts were read, his eyes welling up with tears, as he grabbed the hand of his wife, Carol. "We're completely devastated," Morrissey said outside the courtroom. "We never expected this verdict."
Defense to appeal
Donahue vowed to appeal on behalf of the Morrisseys. "They love their daughter, and they certainly don't want her subjected to the death penalty," he said. "We'll fight tooth-and-nail to avoid that."
Soon after resuming deliberations Wednesday morning, jurors had asked the judge for notes that two forensic psychiatrists--Lyle Rossiter for the defense and Syed Ali for the prosecution--had taken of their jailhouse interviews with Lemak.
One of the jurors wanted to know if Rossiter had asked a leading question of Lemak in his interviews. Prosecutors had said Rossiter and Lemak in effect concocted her insanity defense during those sessions.
The judge refused to give them the experts' notes because they were not entered as evidence. But juror Tom O'Meara said the panel decided it wasn't necessary to wait the four hours it would take to have the testimony transcribed. "Fortunately, we took very good notes," he said.
O'Meara said his vote hinged on a number of factors, including how one defense expert's testimony seemed to contradict photographs of the inside of the family's home showing a generally tidy place.
"The defense expert said she was going downhill, that she was disorganized and not cleaning her house. But all the pictures showed that wasn't the case," O'Meara said. "They should have prepared their witness better." After the verdicts, David Lemak spoke in a sad but even voice that evoked his eulogy of his three children in a Naperville church nearly three years ago.
After the murders, "one of my first responses was, `Why didn't she take me?'" he said. "But then I began to realize she had a reason for not taking me."
He said that in the days after the murders he thought of killing himself.
"What it boiled down to for me was--just take one decision, which is, `Do you wish to live? Do you wish to use this precious gift that you've been given, life?' Once you decide that you're going to live, all the other decisions get much easier."
He thanked prosecutors and the jury. "To be sure, I was anxious and not sure that the jury would have the courage to listen to [the testimony] and act on that," Lemak said. "For their courage, I thank them."
`I miss my children'
His voice then broke and after a long pause he said: "I miss my children dearly. But I'm helped greatly by knowing that there are so many other people--family, friends, people that I barely know--who expressed to me their love for them."
Repeatedly, he declined to condemn the woman he met when he was training to be a doctor, she a nurse. The couple married in 1985.
"I loved Lynn," Lemak said. "She made choices throughout the last few years of our marriage, and those choices took her to a path that leads to where she is now."
Lemak politely dodged a question about the testimony of psychiatrists and psychologists during the trial regarding his ex-wife's sanity.
"With all respect to my colleagues, I think that it's an educated guess," he replied. "And I firmly believe that all of us have the ability to sort through all of the information just as well and come to our own conclusions and be just as right."
Jurors, in fact, said the dozen competing mental-health experts largely canceled each other out. Panel members said they didn't believe the experts could divine Lemak's truthfulness any better than they could. "They didn't persuade us to either side," Collins said.
Donahue, the lead defense attorney, tearfully embraced the Morrisseys in the courthouse. "They're the most stand-up people I've had the pleasure of meeting under the circumstances," Donahue said, adding that he worried his client would either commit suicide or be attacked by other inmates in prison.
Prosecutors repeated that the slayings were "borne out of anger and revenge and not insanity."
"This trial has been about seeking justice on behalf of Thomas, who would be 6, Nicholas, who would be 10 now, and Emily, who would be 9 next week, on Christmas Eve," Birkett said.
The entire family he said has "been to hell and back," he added. "They've lost more than any of us can comprehend."
---
Insanity or vengeance?
Defense and prosecution attorneys will both point to the same facts to make their case as Marilyn Lemak's trial gets under way. She is charged in the 1999 deaths of her three young children.
By Jeff Coen and Flynn McRoberts - ChicagoTribune.com
November 27, 2001
Even her attorneys acknowledge Marilyn Lemak ended the lives of her three young children on a late-winter day nearly three years ago, doping them with prescription drugs and suffocating them with her hands. So her murder trial comes down to this: Was Lemak legally insane, or should she be held criminally responsible for the slayings?
Jury selection in the case concluded earlier today, and opening statements by lawyers on both sides began this afternoon.
Prosecutors plan to seize on evidence they believe demonstrates that the 44-year-old's thinking was sharp the day she killed the children. They'll say Lemak was going through a drawn-out divorce, plotted a crime meant to spite her husband, tried to conceal evidence and then showed remorse. Her ex-husband will be their first witness.
The challenge for defense attorneys will be to use many of the same facts in the service of a different theory: that Lemak's mental state collapsed along with her 14-year marriage to emergency-room physician David Lemak.
Defense attorneys will try to harness the horror of her acts--methodically killing her own children--to demonstrate how sick she was when she sedated and smothered Nicholas, 7, Emily, 6, and Thomas, 3.
Lemak reverted to her maiden name of Morrissey as part of a divorce settlement, but she still is referred to in criminal court as Marilyn Lemak.
If the jury finds her not guilty by reason of insanity, Lemak will likely spend years in a mental institution. A verdict of guilty or guilty but mentally ill could send her to prison for life or to Death Row.
Jurors will be asked to sift through some facts that are so open to interpretation that both sides likely will spin them to support their case. How, for instance, does one interpret Lemak's conversation with a 911 dispatcher, the morning she awoke to find her children dead and her apparent suicide attempt botched?
"My three kids are dead, and I ... I wanted to be dead too but it didn't work," she told the dispatcher.
"How did you do this, what happened?" the dispatcher asked.
"My husband didn't want us anymore," she replied. When told that police and paramedics were coming, Lemak said, "My dogs are barking. The dogs are really nice. ... They're old, and they are real nice. And one little cat. Don't let 'em let the cat run out."
On the master bedroom dresser, police found a picture of David Lemak and his new girlfriend, with a bloody X-acto knife stuck through the chest of his image. Is that evidence of a vengeful wife furious at her estranged husband, or a sign that she had slipped into psychosis?
Other elements of the crime are equally ambiguous. Prosecutors point to the methodical way she killed the children as evidence of her culpability. The same facts convince the defense of her insanity.
Authorities say Emily and Thomas were killed while Nicholas played downstairs. After Lemak came downstairs, "she told [Nicholas] that Emily and Thomas would not be joining them for dinner," Naperville Police Detective Mike Cross said at an inquest into the children's deaths, based on an interview of Lemak at Naperville's Edward Hospital shortly after her arrest.
"She then gave him a bagel [and] spread it with crunchy peanut butter," Cross said, describing how Lemak sprinkled it with crushed tablets of the anti-anxiety tranquilizer Ativan, which physicians had prescribed to the part-time surgical nurse.
DuPage County State's Atty. Joseph Birkett also has pointed to statements Lemak made to police and paramedics as proof that she couldn't wait to get the guilt off her chest. To the defense, authorities exploited the ramblings of a deranged woman.
Focus on scorn
Prosecutors will concentrate on evidence that supports their revenge-of-a-woman-scorned theory.
In the weeks leading up to the killings, authorities have said, Marilyn Lemak began to outwardly display her anger, berating her husband as a liar and a cheat in handwritten notes. After his wife twice filed for divorce and sought to kick him out of the house, David Lemak moved to a rented home down the street and later began dating a nurse at Hinsdale Hospital, where he worked.
Once she discovered that relationship, Marilyn Lemak allegedly made harassing phone calls to the girlfriend. One night before her husband moved out when she suspected he was with the woman, Lemak bolted all the doors, shuttered the windows and ripped out the doorbell, her friends and authorities have said.
Police and prosecutors believe two things triggered the slayings: Lemak saw her husband and girlfriend together March 3, the day before the killings, and David Lemak was to have the children for a court-ordered visit March 5.
Lemak family physician Robert Hubbard testified in a pretrial hearing that Marilyn Lemak told him after the slayings that "she had seen her husband with his girlfriend the prior day and realized she and her children were no longer the most important thing in his life."
Authorities say Lemak wanted to hurt her estranged husband in the worst way imaginable. They say Lemak wanted him to find the bodies of the children, along with his dead wife, when he arrived to pick them up for the visit.
On March 4, Lemak called the family's longtime cleaning lady and told her not to come that day, investigators say, contending she was plotting to be alone with her children.
They also point to indications that she concealed evidence. Several months after the killings, detectives found a bottle of the tranquilizer she had used to dope the children hidden behind an intercom box in the bathroom wall.
As another indication that Lemak knew the criminality of her actions, prosecutors are expected to point out the first thing she told her mother in the hospital the night after the bodies were found: "I'm sorry."
A woman unhinged
Her defense attorneys will argue that Lemak's actions were not those of a bitter wife, but of a woman unhinged from society's norms. "Everyone in the world knows she committed the physical acts," lead attorney John Donahue said outside an October 1999 court hearing. "But that's not the issue."
Among his potential arguments is the scene that police and paramedics found inside the family's home.
Police testified that they discovered a crumpled, blood-spattered wedding dress on the bathroom floor. Lemak had tucked the children in bed before downing an overdose of the same sedative.
Waking the next morning to discover she was still alive, Lemak slashed her wrists before calling 911, authorities say. To the defense, it was the culmination of a years-long descent into serious mental illness and, ultimately, insanity.
Turning to family
At the October 1999 court hearing, Lemak's father said his daughter first divulged her problems to her family less than a month before the slayings. Prior to a Valentine's Day dinner not attended by her husband, Lemak broke down sobbing and acknowledged taking anti-depressants, her father testified. When he saw his daughter in the hospital after surgeons treated her self-inflicted wounds, he said her voice was weak and childlike.
Her attorneys are expected to use a number of mental-health experts to buttress their insanity defense. Dr. Arden Barnett, a psychiatrist who examined Lemak at Edward Hospital, said at the same 1999 hearing that he believed Lemak was suffering from major depression, a clinical mental-health diagnosis. During a two-hour interview with Lemak, Barnett testified, she spoke in a flat tone and had trouble making eye contact, but began hyperventilating when the subject of the children came up.
Marilyn Morrissey was born May 30, 1957, to Carol and William Morrissey, an accountant with People's Gas. After graduating from Carl Sandburg High School in Orland Park in 1974, she enrolled in Moraine Valley Community College and obtained a certificate in operating room technology in 1977.
While working at Little Company of Mary Hospital in 1982, she started classes at Rush College of Nursing on the West Side. During the spring of her senior year in 1984, classmates said, she met a medical student named David Lemak.
The couple began dating and got married in September 1985.
Nicholas was born in 1991, Emily on Christmas Eve the next year, Thomas in 1995.
Lemak sometimes seemed to many neighborhood moms and children to be one of the kids: splashing in a wading pool with the little ones, crouching to chat with visiting youngsters or elaborately decorating her house on Halloween.
She taught Sunday school at a local Unitarian church or could be found in her own home helping children organize their games, getting down on her hands and knees and meeting them at eye level.
By 1995, family members have said, she was struggling with depression. Two years later, she filed for divorce the first time, but changed her mind.
Divorce proceedings
The second divorce proceedings, both their divorce attorneys have said, were relatively amicable, until Lemak discovered that her estranged husband had begun dating.
These days, she splits her time between an isolation cell she requested for herself and Courtroom 4000 in the DuPage County Judicial Center.
At the conclusion of her trial, which is expected to last at least through the holidays and perhaps into the new year, jurors will be given two verdict forms. One will ask whether Lemak is guilty, guilty but mentally ill, or not guilty. Jurors would fill out the second form--which asks if she was insane--only if she is found not guilty.
If she is found guilty or guilty but mentally ill, Judge George Bakalis will choose whether to sentence her to death or life in state prison.
If found not guilty by reason of insanity, Lemak would be sent to a secure mental institution where she might live out the rest of her life; she could be released from such a facility if a judge saw fit to do so.
---
Lemak's 911 call--and her chilling admission
'I wanted to be dead too but it didn't work,' she tells dispatcher
By Janan Hanna - ChicagoTribune.com
December 17, 1999
A judge on Thursday officially unsealed the transcript of the anguished 911 emergency call that Marilyn Lemak placed to authorities, telling them she had killed her three children and tried to take her own life but failed.
"My three kids are dead, and I . . . I wanted to be dead too but it didn't work," Lemak told a police dispatcher.
The emergency call will likely figure prominently in the prosecution's murder case against Lemak, which could begin early next year.
Lemak is accused of drugging and then suffocating the children, Nicholas, 7, Emily, 6, and Thomas, 3, on March 4 in the family's Naperville home. She was suffering from depression at the time, according to testimony during pretrial hearings, and was distraught over a then-pending divorce from her husband, David Lemak.
Lemak's defense lawyer plans on waging an insanity defense.
On March 5, Lemak, apparently dazed from an unsuccessful suicide attempt, called for help. At the time, her daughter was dead in Lemak's bed, and her sons were dead in their beds.
Lemak was lying on the floor, clutching a cell phone.
Her call began routinely enough, with a dispatcher answering, "911 where's your emergency?"
"Hi, I'm in Naperville at 28 S. Loomis," Lemak said.
"What's the problem?" asked the dispatcher, who then heard Lemak's shocking admission that she had killed her children and attempted suicide.
Dispatcher: "Okay, what happened, can you tell me? What's your name?"
"Lynn," Lemak said. "Can you send someone?"
Dispatcher: "Yea I'm going to. Can you tell me how?"
"I did it," Lemak said.
Lemak was crying, at times uncontrollably, as she talked with the dispatcher while waiting for help to arrive, according to a recording of the call that was played in court during a pretrial hearing two months ago. She begged repeatedly for someone to come help her.
And although she sounded fairly lucid through her tears, she sometimes digressed onto seemingly trivial matters. At one point, she asked the dispatcher to make sure authorities did not let the cat out of her house when they arrived.
"Please send someone, and they'll have to break the door open I can't get down there. I'm so dizzy," Lemak said.
Dispatcher: "Okay. You're on a cell phone. What's your number?"
"Um, I don't even know it," Lemak said.
Dispatcher: "What's your last name?"
"Lemak," she replied. "(inaudible) is someone coming?"
Dispatcher: "Yea, yea they are coming. How did you do this, what happened?"
"My husband didn't want us anymore. You'll have to break the door. Okay?"
Lemak and her husband were in divorce proceedings at the time the children were killed. Two weeks prior to the killings, David Lemak, a physician, moved out of the couple's Victorian home and had begun dating, according to testimony at a pretrial hearing in October.
Marilyn Lemak's doctor, Robert Hubbard, testified in October that although Lemak had been taking medication for depression, she reported to him that she was feeling better a few days before the killings.
But in a conversation with Hubbard at the hospital where she was treated for self-inflicted wrist wounds after the killings, Marilyn Lemak told Hubbard that she had seen her husband with his new girlfriend the day before the killings. It was then that she said she realized "she and her children were no longer the most important thing in his life and she was going to free him of that responsibility," Hubbard testified.
It was during the same pretrial hearing, in which defense lawyers unsuccessfully sought to bar Lemak's alleged confession to police from being admitted as evidence against her, that prosecutors played a recording of the 911 call.
At the time DuPage County Circuit Judge George Bakalis did not release the tape and a transcript of its contents for examination by the news media and public. Lawyers for the Tribune then filed a motion seeking the tape and transcript.
Bakalis later heard arguments on that motion and agreed to unseal only the transcript, which was obtained by the Tribune on Thursday.
It showed that Lemak told the dispatcher on March 5 that she had given her children Ativan, an anti-anxiety drug, and that she was taking Ativan and the anti-depressant Zoloft.
Dispatcher: "Okay, how did . . . how did you do this, can you tell me?"
"When will they be here?" Lemak said.
Dispatcher: "They're on their way there now Lynn. Okay? Are you in your car, are you in front of the house?"
"No. I'm in my bedroom."
Later, the dispatcher asked Lemak if she had been drinking and if she was on any medications.
"I gave my kids some of the Ativan," she said.
Dispatcher: "You gave your kids some of your medications?"
"The Ativan," she said.
Dispatcher: "I just want you to . . . to kind of relax. Okay? Where's your husband at?"
"He moved out," she said.
Then the dispatcher brought up the subject of Lemak's dogs.
"They're old, and they are real nice. And one little cat. Don't let 'em let the cat run out," Lemak said.
Dispatcher: "Have you taken anymore meds that you needed to or have you taken your . . ."
"I did last night," Lemak said. "I didn't want to wake up this morning but I did. But the kids didn't."
Dispatcher: "Okay Lynn."
"The dogs are barking but they're real nice," she said.
At that point, police had apparently broken down the door, but Lemak remained on the phone with the dispatcher.
"Yea. They're right here," she tells the dispatcher. "They're . . . my kids. There's one right in here," she said in an apparent reference to Emily, who was in Lemak's bed.
"There's two boys in the other two bedrooms," she said. "My daughter is in here."
Dispatcher: "Okay, just let me know when they . . . when they . . . when they get there with you. Okay?"
"Some guys are in here," Lemak said.
Dispatcher: "Okay, I'm going to let you go. Okay?"
"Okay," Lemak said, ending the conversation, according to the transcript.
---
Silent Lemak enters plea of not guilty
Defense doctors finds she is unfit for trial
By Janan Hanna - ChicagoTribune.com
April 6, 1999
The two boys were found in their own beds, and the girl was found in what appeared to be the parents' room, the investigator said.
The children's mother, Marilyn Lemak, 41, was lying near her daughter, but still alive.
The grim discovery came shortly after a call to 911 was made to Naperville police at 11:08 a.m. Friday. Police said the caller was Marilyn Lemak, who is the estranged wife of Dr. David Lemak, an emergency room physician at Hinsdale Hospital and its affiliate, Bolingbrook Medical Center.
Although officials would not comment on what had happened to the mother, she was taken to Edward Hospital in Naperville, where she was listed in fair condition Friday evening.
Shortly after the children's bodies were found, David Lemak, also 41, sped past police barricades, parked and ran up to the home on South Loomis Street, where he was stopped by police officers.
Neighbors said the officers led David Lemak to a police car parked nearby, and as he sat inside talking to officers, he suddenly broke into sobs.
Officials said the couple had recently separated and the father was no longer living in the home.
Eight hours after the bodies were discovered, police formed a screen at the rear of the house while the bodies of the three children--contained in red body bags--were wheeled to a waiting gray van with funeral home plates.
The family lived in a Victorian house built 127 years ago, possibly for the first president of North Central College, which is across the street.
Tom Klingbeil, who lives just around the corner, said he watched the three children grow up in what he said was an obviously loving home, where the harshest discipline meted out was an occasional "time out."
"And it wasn't like they were absentee parents," said Klingbeil. "They loved their kids, and one of (the parents) always seemed to be with them. I remember David walking the kids to school."
But Klingbeil conceded, and others agreed, that all did not appear to be well at the Lemak home in recent weeks.
"I remember thinking that it looked like David was moving," said Klingbeil. "I saw him taking a lot of stuff out of the house."
And he said he noticed seeing less and less of the three children since the time David Lemak left, and especially over the course of the last two or three days.
"I would always see Nicholas playing outside with his friends," said Klingbeil. "But I haven't seen him recently. I had just been thinking how weird it was."
Marilyn Lemak filed for divorce in April 1997. There apparently was a reconciliation, and she asked that the divorce case be dismissed, which it was on Aug. 7, 1997.
But the peace between David and Marilyn Lemak proved to be short-lived, and she filed again for divorce on June 1, 1998.
In the divorce papers, Marilyn Lemak said there were "irreconcilable differences" that were tearing the marriage apart, and she asked for child support for her children. The papers said she and her husband had been living under the same roof, but separately.
On July 29, she filed papers with the court asking that she be given exclusive possession of the home, because, she said, living in the same house with her husband was "causing serious episodes of stress, which have resulted in physical symptoms."
David Lemak fought the request that he be forced to move out, noting that he had been making the $3,500-a-month mortgage payments.
Marilyn Lemak's request was denied in September, and David Lemak stayed at home.
Meanwhile, the couple completed a court-ordered divorce education counseling program given by the DuPage County Psychological Services Department, and they then were ordered to undergo mediation.
Through that mediation process, they came to agreements on child custody and visitation rights, court records show. A court document on those subjects that was signed Jan. 19 does not spell out the specifics of the agreement.
The couple were to appear in court again on Feb. 25, but sources said that neither party showed up.
Although many questions about Marilyn Lemak's mental state remain, the 41-year-old Naperville woman entered a plea of not guilty Monday to charges that she murdered her three young children one month ago.
Lemak, 41, said nothing as she stood, shaking, before DuPage County Circuit Judge George Bakalis. Her lawyer spoke for her, telling the judge she was pleading not guilty to nine counts of first-degree murder.
And Lemak's lawyer, John Donahue, also told Bakalis of a development in the lengthy court-ordered process of determining Lemak's mental fitness: A psychiatrist hired by the defense to examine Lemak has determined that she is not fit to stand trial for the killings of Nicholas, 7; Emily, 6; and Thomas, 3.
That determination could change, Donahue and DuPage County State's Atty. Joseph Birkett explained.
Lemak still is to be examined by a psychiatrist appointed by Bakalis. That report is expected in three weeks.
After those findings are issued, prosecutors are likely to seek an examination by an expert of their own.
Ultimately, a judge or a jury, after considering evidence presented during a hearing, will have to determine whether she is fit to stand trial.
Bakalis had said at a hearing last week that he would hold off on accepting a plea from Lemak until the fitness reports were submitted. But without explanation, after a brief meeting in chambers with the lawyers and Lemak, Bakalis took the plea.
Donahue would not reveal details of the psychiatric report, prepared by Dr. Lyle Rossiter, saying only, "She cannot assist in her defense because of her mental condition."
Under Illinois law, a person is presumed to be fit to stand trial. A person is not fit if he or she cannot understand the legal proceedings or cooperate in his or her defense.
Bakalis said at a hearing last week that Lemak, who has been under 24-hour suicide watch at DuPage County Jail since she was taken into custody, was on mood-altering medications and had been catatonic and non-communicative at times.
If Lemak were to be found fit to stand trial in the immediate or distant future, she could change her plea to not guilty by reason of insanity.
Defendants are free to change their pleas at any time.
In cases like Lemak's, in which complicated legal and psychological issues must be tackled, defendants routinely enter a plea of not guilty and then proceed with the business of gathering evidence and determining a defense strategy, legal experts explained.
Prosecutors allege that on March 4, after the children had returned to the family's Victorian home after school, Lemak sedated them and then suffocated them by covering their mouths and pinching their noses. The bodies were discovered the next morning after police received a 911 call from Lemak, authorities said.
Lemak was getting a divorce from her husband, David, a physician.
As Lemak entered the courtroom and was seated off to the side waiting for her case to be called, her father, William Morrissey, stood up and blew her a kiss. He held two fingers first to his lips and then out toward her.
Her mother and a sister were also in court, but had no comment after the hearing.
Lemak was carrying a large plastic bag up to her chest when she entered the courtroom.
She gave the bag to Donahue, who said after the court hearing that the bag contained letters from people who were supportive and sympathetic about her situation.
He said Lemak has read the letters, but he would not comment about her reactions.
Lemak appeared more animated than in previous court appearances, and was seen talking with her lawyer for a few minutes at the side of the courtroom.
Asked about her condition, Donahue said: "Just because a person speaks to you and may speak what appears to be lucidly doesn't mean they're speaking rationally and in reality. The question is what is she communicating.
"That's the problem."
---
3 kids found dead in Naperville house
Mother taken to hospital; poison eyed
By John Chase and Jeff Coen - ChicagoTribune.com
March 6, 1999
As police sifted through their evidence Friday and friends and neighbors sorted through their memories for clues to what had happened at the cranberry-red Victorian house in downtown Naperville, there was one horrid and indisputable fact: Three small children had been killed.
One investigator working the case said it appeared that the Lemak children--Nicholas, 7; Emily, 6; and Thomas, 3--had ingested poison or drugs, perhaps at dinner time or later Thursday night. There was no evidence that they had been given injections.
During a news conference late Friday at the Naperville Police Department, officials offered few details about one of the most horrifying crimes in DuPage's history.
"There is no evidence to suggest that there is any suspect outside of the immediate family," DuPage County State's Atty. Joseph Birkett said. "All evidence at this point suggests that this was a domestic homicide."
Birkett sought to allay fears that the family was the victim of random poisoning.
"Just to put the community at ease, this is not the type of situation similar to the Tylenol scare or anything like that," he said, referring to the case in 1982 when seven people died in the Chicago area after taking poison that had been put in Tylenol. "This is nothing like that," he said.
Finding out exactly what happened could take weeks because toxicology reports take a long time, officials said.
Naperville police said the bodies showed no signs of trauma.
Under questioning from reporters, Birkett said several times that the murders appeared to have stemmed from problems at the Lemak home. And while he would not get into specifics, he emphasized several times that David Lemak had been cooperating with police throughout the short span of the investigation.
But Birkett also did not identify Marilyn Lemak as a suspect.
He would not discuss the details of the telephone call made to 911 nor Marilyn Lemak's medical condition, saying the matter remained under investigation.
Naperville Police Capt. Robert Marshall said no one in the Police Department could remember another triple homicide.
The county's Major Crimes Task Force has been activated for the first time since its creation last year. The task force is a special unit developed among area police departments to bring to bear special areas of expertise in significant crimes.
"Obviously, family, friends and the community are in shock," Birkett said. "They are grieving."
Officials said they would open Ellsworth School from 9 a.m. to noon Saturday, and school District 203 and Naperville Police Department social workers would be on hand to counsel children and their families.
Nicholas was a 2nd grader at Ellsworth, and his sister was in kindergarten at the school, which is just blocks from the family home.
News of the tragedy spread quickly through the area, prompting neighbors to gather in the midday chill and discuss the events unfurling before them.
Rumors spread that the family had been victims of carbon monoxide poisoning, as if those who lived in the quiet community could not believe--would not believe--that murder had transpired.
"They're nice, friendly, social people," said a woman in the crowd who declined to give her name but said she lived just doors away. "They're just the typical American family."
Crime is rare in Naperville, as many of the neighbors noted. "I can't believe it," said Mitch Harris, an area resident. "It's a wonderful neighborhood."
Hal Wilde, North Central College president, came across the street to disperse some students. "This could happen anywhere," he said.