Marc LEPINE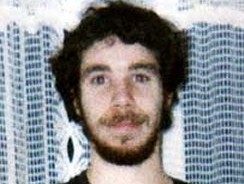 Birth name: Gamil Rodrigue Gharbi

Classification: Mass murderer
Characteristics: Misogynist - Rampage at the University of Montreal
Number of victims: 14
Date of murder: December 6, 1989
Date of birth: October 26, 1964
Victims profile: Geneviève Bergeron, 21 / Hélène Colgan, 23 / Nathalie Croteau, 23 / Barbara Daigneault, 22 / Anne-Marie Edward, 21 / Maud Haviernick, 29 / Maryse Laganière, 25 / Maryse Leclair, 23 / Anne-Marie Lemay, 22 / Sonia Pelletier, 28 / Michèle Richard, 21 / Annie St-Arneault, 23 / Annie Turcotte, 20 / Barbara Klucznik-Widajewicz, 31 (students)
Method of murder: Shooting
Location: Montreal, Quebec, Canada
Status: Committed suicide by shooting himself the same day
---
Picking only women as his victims, Lépine went on a rampage at the University of Montreal engineering school. Finally, he turned his weapon against himself, blowing off the top of his skull.
After the massacre, a suicide note was received by a newpaper in Canada, that read, in part: "I have decided to send to death the feminists who have always ruined my life...... Being rather backward-looking by nature, except for science, the feminists always have a talent to enrage me. They want to keep the advantages of women, cheaper insurance, extended maternity leave preceeded by a preventive retreat, while trying to grab those of the men. They are so opportunistic they neglect to profit from the knowledge accumulated by men through the ages.... Will we hear of Caesar's female legions and female galley slaves who of course took up 50% of the ranks of history, though they never existed?? A real Causus Belli."
Marc then wrote out a "hit list" of 19 women he apparently wanted to kill, then closed his suicide letter by saying: "Nearly died today. The lack of time, because I started too late, has allowed these radical feminists to survive. Alea Jacta Est (The Die Is Cast)."
---
Marc Lépine (October 26, 1964 – December 6, 1989), born Gamil Gharbi, was a 25-year-old man from Montreal, Quebec, Canada who murdered fourteen women and wounded ten women and four men at the École Polytechnique, an engineering school affiliated with the Université de Montréal, in "the Montreal Massacre", also known as "the École Polytechnique massacre".
Biography
Childhood and upbringing
Lépine was born Gamil Rodrigue Gharbi, the son of Algerian immigrant Rachid Liass Gharbi and Canadian Monique Lépine, in Montreal and was baptized a Catholic as an infant.
He spent much of his early childhood in Costa Rica and Puerto Rico, where his father was working as a successful mutual fund salesman. The family moved back to Montreal permanently in 1968, shortly before a stock market crash led to the loss of much of the family's assets.
Gamil's father had contempt for women and believed that they were only intended to serve men. He was verbally and physically abusive to his wife and children, once beating his son so hard on the face that the marks were visible a week later. He discouraged tenderness between mother and child, as he considered it spoiling.
When Gamil was seven, his parents separated and were subsequently divorced in 1976. He lived with his mother and younger sister Nadia, seeing little of their father, of whom they were afraid. Rachid Gharbi subsequently ceased contact with his children and moved abroad.
In 1973, Monique Lépine returned to work as a nurse, and began further courses to advance her career. During this time the children lived with family and friends, seeing their mother on weekends. The family spent a year in family psychotherapy in 1975 because of difficulties expressing and receiving love and affection.
Adolescence
In 1976, Monique Lépine became director of nursing at a Montreal hospital, and the family bought and moved to a house in the middle-class Montreal suburb of Pierrefonds. Gamil attended junior high and high school where he was described as a quiet student who obtained middle to above average marks. He developed a close friendship with another boy, but did not mix much with other students.
Gamil spent some summers as a youth learning to hunt with his uncles, and also enjoyed designing and building electronic gadgets. He took considerable responsibility at home, including doing cleaning and repairs while his mother worked. During this time he began to insist on being called Marc Lépine, giving his hatred of his father as the reason for wishing to take his mother's name.
He applied to join the Canadian Forces in 1981 at the age of 17, but was rejected during the interview process. He reported in his suicide letter that it was because he was "anti-social". An official statement from the military after the massacre stated that he had been "interviewed, assessed and determined to be unsuitable".
Adulthood
Gharbi legally changed his name to Marc Lépine in 1982 at the age of 18, and the family moved to Saint-Laurent, closer to his mother's work and to his new CEGEP (college). He quickly lost touch with his schoolfriend after the move. This period marks the beginning of the seven years which he described in his suicide note as having "brought [him] no joy".
Lépine began a two year pre-university course in pure sciences at CEGEP Saint-Laurent, failing some courses in the first semester but improving his grades considerably in the second.
After a year he switched from the university-destined science program into electronics technology, a three-year technical program geared more towards immediate employment. His teachers remembered him as being a model student, quiet, hardworking and generally doing well in his classes, particularly those related to electrotechnology. However, in February 1986, during the last term of the program, he suddenly and without explanation stopped attending his classes, as a result failing to complete his CEGEP diploma.
Lépine took a job in the kitchens at the hospital where his mother was director of nursing. He was seen as nervous and hyperactive by his colleagues. He moved out of his mother's home into his own apartment and in the fall of 1986, he applied to study engineering at the École Polytechnique at the Université de Montréal. He was admitted on the condition that he complete two compulsory courses, including one in solution chemistry.
In the fall of 1987 he left his job at the hospital and took three courses at CEGEP obtaining good marks in all his courses. In March 1988 he began a course in computer programming at a private college in downtown Montreal, funding his studies with government student loans. Two months later he moved downtown to an apartment near his place of study and his mother's new condominium.
In the winter of 1989 Lépine took a CEGEP night-course in solution chemistry, a prerequisite course for the École Polytechnique. In March 1989 he abandoned the course in computer programming, but did well in the CEGEP course, obtaining 100% in his final exam.
Massacre
In August 1989, Lépine picked up an application for a firearms-acquisition certificate and received his permit in mid-October. On November 21, 1989, Lépine purchased a Ruger Mini-14 semi-automatic rifle at a local sporting goods store.
During the period October to December 1989, Lépine was seen at least seven times at the École Polytechnique. He brought his mother a present four days before the shooting, though it was several weeks before her birthday. He had always been very punctual paying his rent, but did not do so in December 1989.
On December 6, 1989, Lépine walked into the École Polytechnique de Montréal. There, he entered a second-floor classroom where he separated the men and women and then ordered the approximately fifty men to leave. Claiming that he was fighting feminism, he shot the nine women who remained, killing six and injuring the rest.
After this, Lépine moved to other areas of the building, including the cafeteria, corridors and another classroom. A total of fourteen women (twelve engineering students, one nursing student, and one university employee) were killed, and four men and ten women injured before Lépine turned the gun on himself.
A three-page letter (see below) was found in the pocket of his jacket. The letter was never officially made public, but was leaked in November 1990 to Francine Pelletier, and published in the newspaper La Presse.
In his suicide letter, Lépine claimed political motives, blaming feminists for ruining his life. He considered himself rational and expressed admiration for Denis Lortie, who had mounted an attack on the Quebec National Assembly in 1984 for political reasons, killing three Quebec government employees. The letter also contained a list of nineteen Quebec women whom Lépine apparently wished to kill because of their feminism.
Marc Lépine was buried in the Cimetière Notre-Dame-des-Neiges in Montreal, a few blocks from where he committed the massacre.
Women murdered
Geneviève Bergeron (b. 1968), civil engineering student.
Hélène Colgan (b. 1966), mechanical engineering student.
Nathalie Croteau (b. 1966), mechanical engineering student.
Barbara Daigneault (b. 1967) mechanical engineering student.
Anne-Marie Edward (b. 1968), chemical engineering student.
Maud Haviernick (b. 1960), materials engineering student.
Maryse Laganière (b. 1964), budget clerk in the École Polytechnique's finance department.
Maryse Leclair (b. 1966), materials engineering student.
Anne-Marie Lemay (b. 1967), mechanical engineering student.
Sonia Pelletier (b. 1961), mechanical engineering student.
Michèle Richard (b. 1968), materials engineering student.
Annie St-Arneault (b. 1966), mechanical engineering student.
Annie Turcotte (b. 1969), materials engineering student.
Barbara Klucznik-Widajewicz (b. 1958), nursing student.
Character
Marc Lépine was described as a shy and uncommunicative person who showed little emotion. He was very organized and precise, and had problems accepting authority which caused some difficulties at school and work. He did not drink or take drugs.
Lépine was ill at ease around women, and had no known girlfriends. He tended to boss women around and show off his knowledge in front of them. He spoke out to others about his dislike of feminists, career women and women in traditionally male occupations, such as the police force.
A police psychiatrist who interviewed Lépine's family and entourage, and who had access to his letters, suggested that he may have had a serious personality disorder, as he chose the multiple homicide/suicide strategy (killing one's self after killing others) that is a characteristic of this disorder.
Other psychiatrists suggested that Lépine was psychotic, having lost touch with reality as he tried to erase the memories of a brutal (and absent) father, while at the same time unconsciously identifying with a violent manhood that dominates women. Other theories were that Lépine's experiences of abuse as a child had caused brain-damage or led him to feel victimized as he faced losses and rejections in his later life.
Some wondered if his actions were the result of societal changes that had led to increased poverty, powerlessness, individual isolation or increased violence in the media and in society.
Wikipedia.org
---
Gunman kills 14 women at college in Montreal
The Miami Herald
December 7, 1989
A gunman wearing a hunting outfit and saying he was out to get feminists went on a shooting rampage at the University of Montreal Wednesday, killing 14 women and wounding 12 people before committing suicide, police said.

Gunman enraged at 'feminist' kills 14 women and himself in Montreal
Philadelphia Inquirer
December 7, 1989
A gunman who picked only women as his victims went on a rampage at the University of Montreal engineering school yesterday, killing 14 women and wounding 12 people before committing suicide, police said.
Montreal Police Director Claude St. Laurent said the unidentified killer, clad in a hunting outfit, rushed into a packed classroom on the second floor and yelled in French, "You're all a bunch of feminists!" before beginning his murderous rampage with a rifle.
---
Montreal killer's letter say women had spoiled his life
The Miami Herald
December 8, 1989
The gunman who stormed through the University of Montreal's engineering school and killed 14 women carried a suicide letter complaining that women had spoiled his life and he was seeking revenge, police said Thursday.
---
Rage at women set off massacre
Philadelphia Inquirer
December 8, 1989
The dusk of a wintry evening was settling in as the man with the gun trudged through the snow toward the school on the hill.
The lights of Montreal glimmered below, and inside the building that soon would see the worst mass murder in Canadian history, students scribbled in notebooks on the last day before exams.
---
Killings anger low-crime Canada
The Miami Herald
December 8, 1989
Canada, blessed with a low crime rate and strict gun laws, recoiled in horror Thursday at the Montreal massacre, a killing spree of the type many Canadians smugly believed only happened south of the border.
But reaction to the killing of 14 female students by a crazed gunman at a Montreal university Wednesday -- the worst mass murder in Canadian history -- turned rapidly from shock to outright anger.

---
Canada gropes for answers to mass killer
The Miami Herald
December 9, 1989
He was unemployed and trying to get into engineering school. He was rejected by the military and watched a lot of war movies. He had trouble with women.
---
A gunman kills 14 woman on a Montreal Campus, then shoots himself
December 18, 1989
At first, they viewed it as a prank, some kind of collegiate farce in keeping with the festive spirit that marked the second last day of classes at the Umversity of Montreal's Ecole polytechmque.
The man was young, about the same age as most of the roughly 60 engineering students gathered in Room 303 on the second floor of the yellow-brick building sprawled across the north slope of the mountain in the heart of the city. He entered the classroom slowly a few minutes past 5 on a bitterly cold afternoon. There was a shy smile on his face as he interrupted a dissertation on the mechanics of heat transfer. In clear, unaccented French, he asked the women to move to one side of the room and ordered the men to leave. The request was greeted with titters of laughter. "Nobody moved," recalled Prof. Yvan Bouchard. "We thought it was a joke." An instant later, Bouchard and his students discovered that what they were confronting was no joke.
Shots
The young man, who would later be identified as a 25-year old semirecluse named Marc Lepine, lifted a light, semiautomatic rifle and fired two quick shots into the ceiling. "You're all a bunch of feminists, and I hate feminists," Lepine shouted at the suddenly terrified occupants of Room 303. He told the men to leave-they did so without protest-and, as one of the young women attempted to reason with him, the gun-toting man opened fire in earnest. Six of the women were shot dead. Over the course of the next 20 minutes, the young man methodically stalked the cafeteria, the classrooms and the corridors of the school, leaving a trail of death and injury in his wake.
In four separate locations scattered around three floors of the six-storey structure, be gunned down a total of 27 people, leaving 14 of them dead. Finally, he turned his weapon against himself, blowing off the top of his skull. Most of the injured and all of the dead-except for the gunman himself-were women. This week, the city and the nation will mourn again for the victims as a funeral service is held for 11 of the victims at Montreal's Notre Dame Roman Catholic church. It was the worst single-day massacre in Canadian history. And the very senselessness of the act prompted an outpouring of grief, indignation and outright rage.
The City of Montreal and the Province of Quebec declared three days of mourning. Vigils were mounted in cities and towns from coast to coast. Churches held memorial services. Prime Minister Brian Mulroney and his wife, Mila, travelled to the school to offer their condolences on behalf of the rest of Canada. "It is indeed a national tragedy "he said. Earlier, with the flag atop Parliament fluttering at half-staff, the Prime Minister had asked a hushed House of Commons: "Why such violence in a society that considers itself civilised and compassionate?"
Rampage
The question was not the only one that Marc Lepine's rampage raised. His actions and a three-page suicide note in which, police said, he blamed feminists for spoiling his life, threw into sharp relief a number of equally unsettling issues. They included: the extent to which the act reflected a society in which many women suffer violence at the hands of men; how he had reached the conclusion that simply to be female was sufficient cause to justify his victims' deaths; how a clearly disturbed man was able to obtain a lethal weapon with apparent ease; and how it was possible for a man with a gun to terrorize single-handedly so many people for so long without anyone lifting a hand to stop him. The tragedy also brought to light details of the killer's own troubled childhood, during which his violent father beat him, his mother and his younger sister, according to testimony in a divorce hearing.
But no matter how pressing the unanswered questions were, it was simply a time for mourning last week for those close to the 14 women whose lives were snuffed out on the brink of what, for most, had promised to be a bright future. They were intelligent, talented, skilled young people. By definition, they were out of the ordinary. They were women training to be engineers, a profession that is dominated by men. And they were enrolled in a school that is ranked as among the best in Quebec.
Interview
One of them, Anne-Marie Edward, was 21 years old, studying to become a chemical engineer. "She was the kind of kid that a father never doubted would do well," her father, James Edward, told Maclean's last week during an interview in the family's comfortable home in suburban Pierrefonds. "She was proudest of the fact that she had just been named to the university's alpine ski team. She did everything and still found time for her studies." Edward was wracked with anxiety when, driving home from work last Wednesday, his wife called him on his car phone to tell him that a gunman had gone berserk at the engineering school. When he eventually learned that his daughter had been found dead, slumped in a chair in the school's cafeteria, he was devastated. Struggling to control his emotions, he said, "Ann~Marie was a super kid."
Rifle
It was around 5:10p.m. on Wednesday when Marc Lepine walked through one of the seven lightly controlled entrances into the engineering school. He was dressed in blue jeans, work boots, a dark jacket and peaked cap. He carried a green, polyethylene garbage bag holding two 30-clip magazines and a rifle. It was a .223 calibre Sturm, Ruger semiautomatic. He headed directiy for the second floor, where he encountered his first victim in the corridor 15 m from the office of the school's finance director. Lepine shot and killed Maryse Laganiere, 25, a recenfly married finance department employee. From that point, L6pine made his way along the second floor to Room 303, where he sent the male students out and opened fire, killing six of the 10 women who remained.
Then, Lepine went down to the first floor. Firing at diving, ducking students as he went, he entered the cafeteria, where he killed Edward and two of her classmates. Still on the hunt, Lepine climbed back up to the third floor, where he strode into Room 311. Students, unaware of the unfolding tragedy, were delivering end-of-semester oral presentations. "At first, nobody did anything," recalled Eric Forget, 21. Then, the gunman opened fire, sending two professors and 26 students scrambling for cover beneath their desks. "We were trapped like rats," said Forget. "He was shooting all over the place." Other eyewitnesses said that Lepine leaped onto several desks and shot at women cowering beneath them. Four more women were killed. Then, roughly 20 minutes after embarking on his rampage, Lepine took his own life.
Spree
The toll of Lepine's rampage placed last week's tragedy near the top of the list of the worst such mass murders. The most lethal killing spree on recent record in North America occurred when Vietnam veteran James Huberty killed 21 people, including several children, at a McDonald's restaurant in San Ysidro, Calif., in July, 1984. Sniper Charles Whitman, who opened fire from the top of a tower at the University of Texas in Austin in August, 1966, and Ronald Gene Simmons-a retired air force sergeant who went on a December hilling spree in Arkansas in 1987-each took 16 lives. The worst mass killing in Canada before last week was in January, 1975, when 13 people died after being herded into a storage room in Montreal's Garganttia nightclub-one from gunshot wounds, the others from asphyxiation when the building was set on fire-in what was believed to be an underworld contract murder.
The number of Montrealers touched directly by the massacre swiftly amplified the sadness of the latest tragedy. Minutes after Lepine fired the final bullet, police officer Pierre Leclair, who had been briefing reporters outside the building, wandered in and found the body of his 23-year~old daughter, Maryse, a top student. Montreal city councillor Therese Daviau rushed home when she received reports of the shooting during a council meeting. But she had to wait until midnight to learn that her daughter, Genevieve Bergeron, had died. The following day, Mayor Jean Dore wiped tears from his eyes as he told reporters that Bergeron often babysat his three-year-old daughter. Said Dore of the massacre: "You raise a kid and do everything to make the kid a responsible adult. Then, through a sheer act of madness, all this disappears."
Losses
As the victims' families took stock of their losses, the full brunt of the slaughter began to hit home. Schoolteacher Noella Fecteau told Maclean's that her niece Helene Colgan, a 23-year-old mechanical engineering student, was "the pride of our entire family." Colgan was only one semester away from graduation. Said a tearful Fecteau, who travelled from Quebec City to console Colgan's parents at their home in Laval: "Helene brought a lot of joy to the family. There are no words to describe the grief."
Fernand Croteau beat his fists against the wall of his home in suburban Brossard when he learned that one of his two daughters-23-year-old Nathalie-was a victim. She and her 20-year-old sister, a biochemistry student, were her father's greatest source of pride. Said Croteau, who works as a laboratory technician: "I had two wonderful daughters. Now I only have one. The whole thing is incomprehensible. I am devastated."
Family
At the engineering school, the student body itself seemed to be a tightly knit family. Croteau and Colgan were among a group of classmates who had booked a New Year's holiday to Cancun, Mexico. But Lepine's brief reign of terror clearly reduced students to near helplessness. The four dozen men in Room 303 all left quickly, despite the clear threat to the women. And although there were more than 2,500 students and adininistrators in the building, no one made any attempt to stop Lepine.
Andre Biron, the school's associate director of advanced studies and research, told Maclean's that he and several other administrators locked the door of a second-floor office when told that a gunman was loose. They remained there until police arrived. Added Biron: "No one felt like a Rambo. It did not occur to me to intervene."
A central figure in another shooting drama in Quebec more than five years ago concluded that someone should have intervened. Lepine's suicide note, which police described but did not release, referred to the assault on Quebec's national assembly by Canadian Armed Forces Cpl. Denis Lortie in 1984. Lortie, who burst into the provincial legislature dressed in army fatigues, killed three people before war veteran Rene Jalbert-then employed as the assembly's sergeant-at-arms-approached him unarmed and talked him into surrendering. From his home in Quebec City last week, Jalbert told Maclean's that it might also have been possible to cut short Le pine's mindless rampage. Declared Jalbert, who has received training in dealing with terrorists: "I would have tried to do something. Somebody should have distracted the little bastard."
At the same time, Jalbert said ordinary citizens cannot be expected to react heroically in the midst of terror. "When something like that happens, it is like a bomb going off," he added. "People in those situations panic; they either freeze or go wild."
Guards
For his part, the University of Montreal's chief of security guards, Laurent Lemaire, told Maclean's that Lepine's massacre was unstoppable. Added Lemaire: "if you can get away from a man who is killing people with a gun, that is what you do. The people around you no longer matter." Lemaire added that the university's expansive campus is difficult to secure. Said Lemaire: "You cannot screen the 45,000 people who come and go here every day. It is a city in itself."
Weapons
Restricting the availability of weapons like the gun that Marc Lepine utilized to such lethal effect is another matter, however. The federal government is currently reviewing existing gun-control legislation, passed in 1978, and is expected to present new legislation soon. Justice Minister Douglas Lewis promised in the House of Commons last week that tougher laws were in the making. He said the main change will seek to thwart the import of semiautomatic weapons that can readily be converted to full, automatic firing. At the same time, while lamenting the massacre at the University of Montreal, he added , We can't legislate against insanity."
Coping with the results of the particular form of insanity that occurred in Montreal last week is no less difficult. In the aftermath of the massacre, those most closely affected struggled to come to grips with what happened. Psychological counselling programs have been established for the victims' families, for the surviving students and even for the police officers who witnessed the carnage. For the rest, there was little to do but mourn. The closed coffins of nine of the 14 dead women were arranged late last week in the chapel beneath the University of Montreal's main tower. On Saturday, private viewings were held for immediate family. On Sunday, the general public was admitted. On Monday, the city's Paul Cardinal Gregoire will celebrate mass at Notre Dame before a congregation that was expected to include Quebec Premier Robert Bourassa and Prime Minister Muironey. The funeral service will bring an end to the official period of mourning. It will not erase the memory of the horror that fell upon the University of Montreal's engineering school.
---
Lepine's suicide note:
"Forgive the mistakes, I had 15 minutes to write this. Would you note that if I commit suicide today 89-12-06 it is not for economic reasons (for I have waited until I exhausted all my financial means, even refusing jobs) but for political reasons. Because I have decided to send the feminists, who have always ruined my life, to their Maker. For seven years life has brought me no joy and being totally blase, I have decided to put an end to those viragos. I tried in my youth to enter the Forces as a student-officer, which would have allowed me possibly to get into the arsenal and precede Lortie in a raid. They refused me because antisocial [sic]. I therefore had to wait until this day to execute my plans. In between, I continued my studies in a haphazard way for they never really interested me, knowing in advance my fate. Which did not prevent me from obtaining very good marks despite my theory of not handing in work and the lack of studying before exams. Even if the Mad Killer epithet will be attributed to me by the media, I consider myself a rational erudite that only the arrival of the Grim Reaper has forced to take extreme acts. For why persevere to exist if it is only to please the government. Being rather backward-looking by nature (except for science), the feminists have always enraged me. They want to keep the advantages of women (e.g. cheaper insurance, extended maternity leave preceded by a preventative leave, etc.) while seizing for themselves those of men. Thus it is an obvious truth that if the Olympic Games removed the Men-Women distinction, there would be Women only in the graceful events. So the feminists are not fighting to remove that barrier. They are so opportunistic they neglect to profit from the knowledge accumulated by men through the ages. They always try to misrepresent them every time they can. Thus, the other day, I heard they were honoring the Canadian men and women who fought at the frontline during the world wars. How can you explain then that women were not authorized to go to the frontline??? Will we hear of Caesar's female legions and female galley slaves who of course took up 50 per cent of the ranks of history, though they never existed. A real Casus Belli. Sorry for this too brief letter. Marc Lepine
(the letter is followed by the 19 name list, with a note at the bottom)
"Nearly died today. The lack of time (because I started too late) has allowed these radical feminists to survive. Alea Jacta Est."
---
One man's massacre
Marc Lépine sat in his apartment at 2175 rue de Bordeaux, in east-central Montreal, on the afternoon of 6 December, checking over his Ruger Mini-14 Rifle, a semi-automatic chambered for .223 Remington cartridges and able to be field-stripped to its basic subassemblies in seconds – a deadly piece of precision engineering.
When he left his apartment, in the middle of the afternoon, he had the rifle concealed in a bin-liner, a hunting knife strapped to the belt of his jeans, an arsenal of five- and thirty-shot magazines in a carrier bag, and three boxes of .223 bullets stuffed in the pockets of his gray anorak.
The light was already fading from the winter sky and the temperature had started to plunge. Lépine climbed into his rented car and joined the slow-moving traffic in the freezing drizzle on the rue de Bordeaux. His destination was the École Polytechnique, the Université de Montréal's engineering school, five kilometres west across the city, on the slopes of Mount-Royal.
At the École Polytechnique, William Winegard, the federal Minister of State for Science and Technology, was in mid-visit, offering congratulations on the record 19 percent enrolment of women in the first-year engineering programme, and discussing a federal scholarship plan aimed at bringing more women into engineering and science.
In the ground floor cafeteria, bursting with "Bonne Année" decorations, streamers and balloons, there was a stronger than usual air on bonhomie. It was the last day of classes before the Christmas vacation. Barbara Klueznik, a first-year nursing student at the Université de Montréal, walked across the campus with her husband, Witold Widajewicz, a neourophysiologist. They had been high school sweethearts and had come to Canada from Poland in 1987. They headed for the École Polytechnique cafeteria.
Towards 5:10 P.M., in Room 230, on the second floor – a room facing east, towards the Hôpital Général de Montréal and the Cimetiére de Notre-Dame-des-Neiges – Luc Gauthier rose from his seat and quietly left the mechanical engineering class to pay a visit to the lavatory.
As he headed off down the corridor, he passed a man who appeared to be in his early twenties, carrying a bin-liner and wearing a "Montréal Tracteur" baseball cap. In Room 230, Professeurs Yvon Bouchard and Adrian Cernea sat listening to an oral presentation by two of their students.
In the corridor, Lépine slid the Ruger out of the bin-liner. Prof. Bouchard failed to see anyone enter the room but became aware of the alien presence when Lépine demanded that "everyone stop everything" and angled to within two or three feet of the students giving the presentation.
One of the pair, Eric Chavarie, observed that Lépine "was smiling… He was very calm." Many of the sixty-strong class thought the gunman was an end-of-term prankster. "It was our last hour of term," student Pierre Robert subsequently recalled. "We practically laughed." Even Eric Chavarie, who could have considered himself to have been in the most immediate danger, "thought it was a joke."
Lépine, still smiling, fired a shot into the ceiling and address the class: "Separate yourselves. Girls to the left and guys to the right." Nobody moved. Pierre Robert thought the shot was a blank. Lépine repeated the order, managing to inject sufficient authority into his voice for the class to start separating.
One or two of the more nervous students now edged behind pillars and, in the confusion, males and females became mixed in the two groups. What, in dreams, Lépine had no doubt envisaged as a clockwork military operation, was turning into a farce. He reiterated his demand that the men assemble at the right-hand side of the room and that the girls gather at the left.
Eventually, the students were divided as he wanted them. "OK," he said, "guys leave, girls stay there." The males students, goaded by Lépine's request to "move your asses," and still unsure what was going on, began filing out into the corridor.
When the last man had left the room, Lépine turned to the nine female engineering majors who remained. He was positioned between them and the door and he asked them if they knew why he had come.
"No," replied one student, Nathalie Provost.
"I'm here to fight against feminism," said Lépine.
"Look, we are just women studying engineering," Provost tried to reason with him "…just students intent on leading a normal life."
"You're all a bunch of feminists!" Lépine yelled – and opened fire.
He sprayed the group of nine girls from left to right, emptying most, if not all, of the bullets of the thirty-shot magazine into their bodies. Nathalie Provost collapsed with wounds to her lower leg and a bullet graze above her left eye; she was one of the luckier ones. Six of her classmates fell dead. Their average age was 21 and the causes of death ranged from a single head wound, to massive haemorrhaging from nine bullets and four ricochets. Outside the room, the male students, hearing the shots, hightailed it to safety.
Lépine began stalking the second-floor corridors. He turned a corner and was faced, 30 metres away, with a group of people milling round a block of photocopiers. He raised the rifle and fired. Three people fell to the floor wounded. Eric Chavarie, who had lingered down at the far end of the corridor, now fled for the stairs. Other students in the vicinity did likewise. Lépine advanced past the photocopiers in classic military mode, back to the wall, wheeling and firing.
"There is a hostage-taking, there is gunfire and there are lots of people wounded." The first 911 call from the École Polytechnique was logged at 5:12 P.M. Within minutes, the Montreal emergency communications system would be inundated with calls. Yet, for all its fibre optic cables, digital substations, computer-aided human operatives and VHF radio channels, its ability to get law enforcement officers on the scene was light years behind Lépine's ability to inflict death – armed as he was with a 1,000-metres-per-second muzzle velocity weapon. With impunity, he continued to roam the second-floor foyer, terrace café and corridors.
In the finance department, Maryse Laganiére hurried to lock the office door. Lépine, stalking up the corridor turned and came trotting down, arriving in time to take aim through the window, which, unfortunately, squarely framed Laganiére as she turned away into the interior of the office. He fired twice, one of the shots shattering her skull. Lépine returned to the now deserted second-floor foyer and stepped onto an escalator; heading down.
In the ground-floor cafeteria, Witold Widajewicz was trying to decide what he wanted to eat. His wife, Barbara Klueznik, had already filled her tray and paid the cashier. Suddenly, people came running, pushing Widajewicz into the cafeteria kitchen and slamming the door shut. He lay on the floor with the others and tried to work out what was happening. The chef was standing by the door with a knife.
Meanwhile, a .223-calibre bullet entered Barbara Klueznik's lower back, lacerated her left kidney, pancreas, spleen, diaphragm, liver, heart and left lung, fractured her sixth and seventh ribs and exited from her left breast, the force of the shot skewing her so that a second bullet entered at the left breast, made an equally devastating reverse journey through her body, before exiting from her back – all prior to the brain of neurophysiologist Widajewicz registering the sound of gunshots and concluding there was a holdup: "I believed it was only the cashier that was endangered." Barbara Maria Klueznik, needless to say, was already dead.
Lépine strolled the length of the cafeteria, firing off shots at will. Those who had not fled sought the desperately inadequate cover of moulded plastic chairs and laminated tables. By the time Lépine left the cafeteria by a door at the far end, two more young women lay dead and one other girl was wounded. He went in search of fresh prey on the third floor.
The first two police vehicles now arrived at the École Polytechnique, having, in the first instance, been directed to the Tour des Vierges (the student halls of residence). They were joined almost immediately by another from the same district.
In the absence of a senior police official, the officers of one vehicle took charge, and proceeded to cordon off the college, positioning police cars to the southwest and north-west of the building. The district commander, his lieutenant, a tactical intervention unit, a scenes of crimes team and ambulances had all yet to arrive.
Suddenly, Lépine appeared in the third-floor foyer, shooting and wounding three students. Down the corridor, an engineering materials class was in progress. At the front of the class, Eric Forget, Maryse Leclair and Roger Thiffault were giving an oral presentation.
They paused a moment, listening. To the ears of anyone unfamiliar with semi-automatic rifle fire, or conditioned only to its electronically enhanced representation on film soundtracks, the distant sound of gunshots could have been a dozen other things. "We thought it was something falling on the ground," Eric Forget would subsequently recall. "Everybody looked around, we wondered what it was, but we didn't realize it was gunshots," and they continued with their presentation.
A short while later, the door of the room burst open and Lépine entered, cradling the Ruger rifle. From Eric Forget's position, the example of high-specification mechanical engineering in Lépine's hands "could have been a toy" – an appraisal he would quickly revise as Lépine advanced, yelling "Get out, get out," and shot and wounded Maryse Leclair.
Forget and Thiffault, along with the two professors, scrambled for cover. Lépine shifted his stance to shoot into the front rows of the class, and swiveled again to target Maud Haviernick and Michèle Richard as they looped away, trying to reach the door. The two young women had worked all term on the same metals project and were also paired together in death.
Lépine began tracking up and down the aisle at the side of the room, firing between the rows of desks. Four students were hit. Roger Thiffault spotted a classmate, Annie Turcotte, between rows five and six, "moaning, crying out for help and bleeding and bleeding." Turcotte had been shot twice in the upper body. The blood was maple-leafed across her white blouse and she twitched under the desks like a nightmare Canadian flag. She would not survive.
There was a brief pause in the shooting, as Lépine came to the end of a magazine and swiftly reloaded. Two students took the opportunity to scurry to the door and escape to the safety of the corridor. Lépine stepped up on a chair, and began stomping across the desktops. Eric Forget kept his head down: "He was shooting all over the place. If you put your head out, he could take it off."
Maryse Leclair lay bleeding on the rostrum, a position she had been in ever since Lépine had entered the room and hit her with his initial shot. The bullet had shattered six of her ribs and bone splinters had lacerated her left lung. She gulped air as she moaned for help. Lépine leapt up on the rostrum next to her and drew his knife, the blade exposed with surgical candour in the flat, fluorescent light. The heaviest of three knife-blows found Maryse Leclair's heart and she moaned no more. She was the fourteenth fatality.
Lépine drew a deep breath and calmly put the knife down on the professor's desk, together with two boxes of cartridges and his baseball cap. He sat down and took off his anorak, revealing a "Skate Rags" sweater with a death's head motif. He wrapped the anorak around the gun's barrel. Those who were listening heard him mutter, "Oh, shit" – those who were watching saw him squeeze the trigger, blowing the top off his own head. It was not yet 5:30 P.M. The rampage had lasted less than twenty minutes.
Outside in the freezing drizzle, the police cordon around the college had grown to seventeen vehicles and twenty-eight officers. At 5:35 P.M., just as news was coming through that the gunman had killed himself, the district commander arrived to take charge of the operation. One minute later, the first police officers entered the building.
Witold Widajewicz left the cafeteria kitchen by the fire escape, still under the impression that there had been a holdup. In his laboratory, in the main building of the Université de Montréal, he heard the first radio reports of the massacre. He rushed back to the École Polytechnique.
It was the middle of the night when police finally allowed him to re-enter the building: "I found Barbara in the cafeteria. She was still a little bit warm… I opened the zipper and found a hole in the left breast, the breast I had kissed that day – one hole that finished everything, the American Dream in this country… We believed that Canada was the safest place in the world. We could have gone to West Germany, or Switzerland."
---
Marc Lepine
Monique Lépine, a Montreal nurse, was 26 years old when she met Algerian-born businessman Liesse Gharbi in 1962. Monique was from a middle-class, French-Canadian family - the daughter of a bank manager - and her professional devotion to the sick had superseded an earlier belief that she had a vocation in the Catholic Church.
Liesse was 30 years old, a big, confident man - self-made and proud of it, like Charles Whitman's father - in the wheeler-dealer world of investment finance. "A very bright guy," according to his lawyer, Stanley Selinger. "He spoke a number of languages and was a fantastic salesman. A slick dresser. He could sell the Brooklyn Bridge to anyone." Monique fell for him and they married the following year, 1963, in New York State, USA.
The early years were a golden time for the Gharbis. Their first child, a son, was born on 26 October 1964, and christened Gamil Rodrigue; a daughter, Nadia, was born two years later. Liesse raked in the money through the booming mid-sixties and the family enjoyed smart homes, big cars and big parties. But the Gharbis' marriage soon began to sour. Monique found herself increasingly embarrassed and humiliated by her husband's incessant womanizing. There were rumours he had mistresses in Brossard and Longueuil. Closer to home, a neighbour, Francine Charron, said she was subjected to his attentions and his "fairly vulgar approach."
The glitzy social life of parties and dinners became an ordeal for Monique: "I feared those outings because ... of the advances he made to women and his habit of rubbing himself against the women he danced with." She claimed he even indulged in frictional behaviour with total strangers on public transport. It was clear to many in the Gharbis' social circle, including Stanley Selinger, that "he never really respected women ... His wife was not his equal, more like chattel." It was a philosophy that, as time went by, Liesse increasingly impressed upon his spouse with physical violence.
In 1972, Monique was granted custody of the two children and possession of the family apartment, on rue Prieur, in an affluent north-end neighbourhood. The separation from Liesse followed two particularly torrid years of marriage during which, she told a divorce hearing, she had been beaten by her husband in front of family and friends (slammed repeatedly into the stone wall of a cottage on one occasion), had liquor thrown in her face for returning home late from a social outing, cowered in a cellar for hours in fear of another beating, and witnessed the frequent thrashing of her children if they sang too loudly or failed to say good morning to their father.
Liesse was a violent man. Although he denied that he had ever physically abused his family to the extent Monique claimed - "It is certain that occasionally in life someone can receive a slap, but to hit someone and hurt them, no" - there was much corroborative testimony for his wife's allegations, and Quebec Superior Court Justice Jeanne Warren, particularly disturbed to learn of his refusals to. allow Monique to console the children after he had beaten them, restricted his visits with Gamil and Nadia to once a month, and only under strict supervision. Liesse, however, took little subsequent interest in his offspring.
After the breakdown of the marriage, Monique returned to her nursing career. She worked long hours, studied hard and had little time to spare for the children. For a few years, until they were old enough to be left on their own, Gamil and Nadia were shuffled between the willing hands of relatives and friends. Gamil appears to have had a lot of affection for one uncle in particular, reportedly a former US Special Forces-trained paratrooper who taught him how to use a gun.
During this period, Monique became so concerned by her and the children's "difficulties expressing our need to love and be loved" that she enrolled the family in psychotherapy. In the summer of 1976, with a year of psychotherapy behind them, she and the children also said goodbye to the bad memories of rue Prieur, and moved into a small house, on rue Perron, in Pierrefonds. There were woods and a river nearby and it seemed like a good place for wounds to heal.
When Gamil Gharbi started Grade 7 at École Secondaire St. Thomas, in Pointe Claire, he was a quiet, withdrawn young boy who habitually hid himself and his shock of black, curly hair under one of his many, baseball caps. Jean Bélanger, also from the rue Perron neighbourhood, first came across him on the school bus: "So, here was this new guy on the bus and I'm the talkative type and he obviously wasn't. So I sat next to him." Gamil had found himself a friend. The two boys lived practically next door to each other, went to school together, spent the evenings and weekends together, and became great friends.
In Bélanger's opinion, "the guy was not nutso," although he clearly had some problems. When he first started visiting the Bélanger house, "he would get inside the front door, take off his boots, tug his hat down, and all but run past my parents ... It was kind of as though he was afraid of something."
However, it was never very easy for Jean to find out what was going on inside Gamil's head - "If he would have a problem, he would never ask for help. If something hurt him inside, he would keep it to himself" - and only once, after persistent probing, did Gamil refer to his violent father: "He told me they would be sitting at the dinner table and if his mother served Marc and Nadia before the father, the father would go nuts and start beating everybody."
At school, Gamil's academic record was good. Socially, he was a lot less competent. With the exception of Jean Bélanger, he avoided contact with other students as much as possible. He sat at the back of classes if he could manage it, and gave a wide berth to team sports, school clubs, even the cafeteria at lunchtimes.
It was during a lunch hour, one day in Grade 8, sitting at a quiet spot in woods near the school, that Gamil told Jean he was going to take his mother's name: "He said he wanted my name, Jean, too. Jean Lépine. I said that would be too confusing - Jean and Jean-because we were together all the time. So he thought for a moment and said: 'OK, how about Marc? Marc Lépine?' " Thereafter, he went around calling himself Marc Lépine and signed his school work the same way.
Lépine's major interest was electronics and he wanted to be an electronics engineer or computer engineer. He spent much of his time with Jean in the basement of the Bélanger house, designing and assembling light sequencers, sound effects systems, mini-computers - anything they could construct from salvaged electronic junk.
The boys were also interested in guns and warfare. They visited an army surplus store from time to time, but Bélanger observed no developing psychopathy in his friend's purchases: a gas mask here, a helmet there. It was the same when it came to shooting pigeons with their air guns: "He wasn't like, 'Yeah, I want to kill.' It was just fun. We were kids." Bélanger's recollection of their pigeon-shooting days is, nevertheless, somewhat chilling in the light of subsequent events: "We each had a pellet gun and when the pigeons would fly up from their perch, pow. He was better than me. He could shoot one while it was flying. He didn't miss a lot."
According to Bélanger, Lépine found little sister Nadia hard work: "She was the total opposite to Marc. He was the quiet intellectual. She used to taunt him all the time. She used to call him Gamil, Gamil, Gamil ... if you wanted to really bug him, just call him Gamil." With Monique working and studying, Marc was given the task of looking after Nadia. He didn't get a summer job but he was paid by his mother to stay at home and do the chores.
In 1978, Monique enlisted the help of the Big Brothers Association to provide a surrogate father. The Big Brother was an easy-going man in his mid-forties, and Marc got along well with him; Jean too. He introduced them to photography and motorbikes, took them to the cinema, even bought them electronic equipment. The following year, 1979, the boys graduated from St. Thomas Junior High to Polyvalente des Sources, in Dollard des Ormeaux. Lépine maintained his reputation as a sound, if nondescript student. Robert Oullette taught him maths: "He was very usual, average, plain and typical."
Lépine appears to have remained fairly happy through this period. The Big Brother was a lot of fun and although Jean Bélanger was now dating a girl, Gina Cousineau, Lépine had few fears of losing his buddy to Cupid. He was very shy around Gina at first but after getting to know her "he was fine. He said I was not just a typical girl ... I was more like one of the guys ... We were always together, the three of us ... We became like the Three Musketeers." Bélanger encouraged Lépine to try dating for himself but "he had a lot of problems with that. It's not that he wasn't interested. Maybe the way that he approached women wasn't exactly the way women like." The Three Musketeers never got to be four.
In 1981, the Big Brother suddenly disappeared. Lépine told contradictory stories about what had happened. First he said that the man had simply taken off to Europe, then that he was gay, had assaulted a young boy, and been jailed. Bélanger was never sure which, if any, of the explanations was true.
In the winter of 1981-2, in the wake of the Big Brother's disappearance, Lépine walked into the army recruiting office in downtown Montreal and filled out an application. The military rejected him - "interviewed, assessed and determined [him] to be unsuitable," according to the official statement. He was 17 years old.
Soon after the army rejection, Monique sold the house in Pierrefonds and moved the family into an apartment in Marlborough Court, on the western perimeter of the Aéroport de Cartierville, in St. Laurent. It was nearer to St. Jude de Laval Hospital, a long-term care facility, where she worked as a director of nursing. Of more relevance to Lépine, it was far enough away from Pierrefonds for him gradually to lose touch with his only close friend, Jean Bélanger. Bélanger thought that "Marc didn't seem very happy there. We had been together for so long, I guess maybe he was lonely."
In the autumn of 1982, Lépine enrolled at CEGEP St. Laurent (a community college), in a pure sciences course - a popular route to engineering school. At home, he was shutting himself away in his room with his books, piles of electronic components, and an old computer - the major input from the outside world being the sound of aircraft on the nearby flight path. On one of the last occasions Jean Bélanger saw him, Lépine gave the impression that these days his best friend was the computer.
It was now that Lépine's plans for a career in engineering started to go awry. He failed two subjects in the first term of his course. His grades improved somewhat in term two but he decided, nevertheless, to make the first of what would develop into a bizarre geometry of career moves.
In the autumn of 1983, he switched from pure sciences to a narrower programme in electronics. Then, strangely, in January 1986, with just a few months to go to graduation, he suddenly aborted the course. "He quit for reasons we don't know," Claude Boily, the director of CEGEP St. Laurent revealed. "He did not notify the college of his decision. He just stopped going to his classes."
According to Boily's records, Lépine enrolled in a total of fifty-seven course components, passed in forty-one of them, leaving sixteen that he either failed or dropped. "[He] was never seen by any of our psychologists and there was not any report in his file noting that he had any behavioural problems." Boily's only clue to Lépine's motive for quitting came from a head of department who seemed to remember that he had talked about attending the École Polytechnique. Lépine's first verifiable visit to the engineering school was, in fact, on 11 September 1985 - he made a purchase at the Students' Cooperative - and it was soon after this that his CEGEP tutor noticed an unexplained drop in his marks.
If Lépine quit CEGEP St. Laurent in the belief that the course components he had already completed were sufficient qualification for gaining admission to the École Polytechnique, then he was wrong. When he filed his application to the engineering school in 1986, he was deficient in two subjects. He was informed that his application could be reconsidered only after he had completed the two courses he was lacking. The rejection by the École Polytechnique appears to have outraged Lépine; certainly, it marked the end of his studies for a while. He got a job in the kitchens of St. Jude de Laval Hospital.
The work at St. Jude's failed to challenge his intellectual abilities, but the money he was earning did enable him to save for a new computer and to move out of his mother's house and rent a modem, one-bedroom apartment in Laval.
In the eyes of landlord Luc Riopel, Lépine was a model tenant. He paid his rent on time, kept the place clean and was no bother to his neighbours: "He was a good guy. But he lived in isolation and did not appear very happy. He told me he didn't like working at the hospital. It was not what he wanted to do for a living. It was just a job for him. His real interest was in computers. And war books. He had a lot of war books."
At St. Jude's, Lépine's poor social skills made things difficult for him. He worked at a hundred miles an hour and tried to take on the persona of a wisecracking extrovert. Things got broken and nobody found him funny. Most people kept their distance. Dominique Leclair, a student who worked at the hospital on her summer vacation, was an exception: "I was kind to him because he was so hyperactive and nervous. Everyone else tried to avoid him because he was a bit strange because of his shyness."
Lépine did a spell serving food out in the cafeteria but people complained about his acne. He was banished back to the kitchens and tried to grow a beard. When Dominique Leclair returned to college in the autumn, Lépine followed suit.
He enrolled in a short course at CEGEP Montmorency, studying mass communication, algebra and politics. He worked hard and completed the course, gaining marks of 75 per cent or higher in all three components. His enthusiasm for study rekindled, he took an entrance exam, and passed, for a $9,000 computer course at the private Control Data Institute in downtown Montreal. He began the course in March 1988. The setup at Control Data had a major attraction for him: students worked alone - no group work for him to try to avoid, no classes for him to try to find a back seat in. The only interaction necessary was with a computer and, true to form, he was known as the quiet guy who liked to wear baseball caps.
His studies, ostensibly, were leading him towards having another crack at getting a place at the École Polytechnique. Geographically, he was certainly gravitating towards the campus. He had started out in Pierrefonds, twenty kilometres from the Université de Montréal site; his final move, to 2175 rue de Bordeaux, took him to within five kilometres. He shared the second floor apartment there with an old high school acquaintance, Erik Cossette.
It was from around the time of this last change of address that some of the private turmoil going on inside Lépine's head began to manifest itself publicly. He was giving many people the impression that his sights were still set on gaining admission to the École Polytechnique; yet, other people were being fed a quite different story. Luc Riopel, the Laval landlord, said that when Lépine moved out, he had said that he was going off to join the army.
Lépine also got in touch with his old buddy, Jean Bélanger, their first contact in about five years, and told him he was thinking of joining the military. He had gone to a high school reunion in the hope of seeing Bélanger, but Bélanger, in hospital after an accident, was unable to attend. Lépine did, however, see Bélanger's former sweetheart, Gina Cousineau, at the reunion. She was there with her fiancé. They talked at some length. Gina asked him how he came to finish working at St. Jude's: "He told me he had been fired by a woman and that another woman had taken his place."
Lépine's hostility towards women and his sexist views were becoming increasingly overt. His flatmate, Erik Cossette, found his views offensive but not unusual. He tended to put the bitter remarks down to Lépine's inability to establish intimate relationships with women and he felt that Lépine just needed to socialize more. As it was, he spent most of his free time with his computer and books, or watching videos from his large collection of mostly pirated Pay-TV war movies, examining what Cossette called the "strategic aspect" of war.
As well as the programme at Control Data, Lépine had also enrolled in an evening update course in chemistry at CEGEP Vieux Montréal, a prerequisite for getting accepted by the École Polytechnique. Here, in February 1989, he met a young woman called Sylvie Drouin. Sylvie thought him quite a good-looking guy and asked him to be her lab partner.
Their relationship got off to a poor start. Lépine called her "Fräulein" all the time and for the first few weeks "he was very severe with me. I was never correct. He was being a fascist." Sylvie finally gave him an ultimatum: leave off or get himself another partner. Lépine began treating her with a bit more respect.
Sylvie was also taking a course in computers and asked Lépine if he could help her. She suggested maybe she could come over to his place. "In the beginning, he was a lot of fun. I remember the first time I walked in and he told me to sit on the chair and he showed me all these things he could do with his computer - colours, three-dimensional stuff, that kind of thing." But Lépine was not a very good teacher and when it came to Sylvie's homework, he simply wanted to solve the problems himself and hand the finished result over to her. Sylvie, nevertheless, continued her visits. They spent about a dozen evenings together in the spring and early summer of 1989, but the relationship remained platonic and Lépine became increasingly uncommunicative and withdrawn.
Although the world inside Lépine's head spilled into the public domain less frequently now, on the occasions when it did, it showed itself to be a more sinister world than had previously been seen. One day he turned up at the chemistry class with a newspaper clipping about a policewoman, bitterly complaining that women should not be allowed on the police force.
In the ensuing discussion, the lab assistant, André Tremblay, submitted that the Montreal police had a large number of female officers, a suggestion with which Lépine took fierce issue: "He said 'to date, I have only found the names of six of them in newspaper stories.' " Erik Cossette also received lectures from Lépine on women in "male" occupations, as did the employees in a neighbourhood grocery store.
The one place where an altogether happier Lépine could be found, was Checkmate Sports, a gunshop, on rue St. Hubert. An assistant at Checkmate would later recall, "He used to come in like many young punks, browsing around ... [He] didn't appear crazier than anybody else ... he seemed like a happy guy. I guess he felt good here ... It isn't a place where you see a lot of women. It is like a boys' club - toys for boys."
Sylvie Drouin saw Lépine one final time, about a week after the chemistry class finished in May 1989. She was still unaware that as long ago as March he had quit the Control Data computer course. "The reason he gave," said Jean Cloutier, the director of Control Data, "was that he was going to change his career. He did not say what his plans were." Sylvie told Lépine she had been accepted for an engineering programme at the Université du Québec a Trois Riviéres. He told her he would be going to the École Polytechnique in the autumn.
Lépine, in fact, was going nowhere. All his ambitions had come to nothing. The weeks passed. Sylvie had said she might phone him through the summer, but never did. At the end of the summer, Erik Cossette deserted him to go back-packing in South America. On 5 September, Lépine applied for, and subsequently received, a Firearms Acquisition Permit. On 21 November, he purchased the Ruger Mini-14 Rifle and a hundred rounds of ammunition from Checkmate Sports.
The next day, he was seen wandering the second floor of the École Polytechnique. He was seen again at the engineering school on 1 December (twice), 4 December, and 5 December. On the afternoon of 5 December, he also rented a car. The following day, Wednesday 6 December, he drove the car through a freezing drizzle to the École Polytechnique. It was the last day of classes before the Christmas vacation; and it was the last hour of life for Marc Lépine. He parked the car in a tow-away area.
---
Misogynist gunman's bullets are still felt
MONTREAL -- Sylvain Brouillette had been a street cop for four years and was working undercover fighting gangs on Dec. 6, 1989. But none of that prepared him for the carnage he saw at Ecole polytechnique that night.
"We were trained at police academy for everything," he recalled. "But you're never trained to see 14 nice ladies die that way."
Brouillette was one of the first police to arrive that bleak winter night at the scene of gunman Marc Lepine's rampage, the worst mass shooting in Canada's history.
"I've never been to Vietnam, but ..," Brouillette said as he recalled the scene after he responded to the police radio's crackling alert that shots were being fired at Ecole polytechnique.
"A few people had blood on their faces, I saw a student jump from a window. Everybody was crying and yelling."
Police trying to get a handle on the situation were told there was shooting in the first-floor cafeteria and on the third and fourth floors. Brouillette, who was 25 and close to the age of many of the school's students, thought it was a commando raid.
"I thought we'd have to fight with two, or three or four men with Uzis," a submachine-gun.
But it was only one man -- Marc Lepine, who had entered the school about 15 minutes before, armed with an assault rifle, bandoliers of ammunition and a burning grudge against women.
Despite his hunting clothes, Lepine was barely noticed as he walked quietly through the bustling halls to a first-floor classroom where 60 students were getting a lecture on heat-transfer engineering. Then he strode to the front of the room and ordered the men to one side and the women to the other in a clear, firm voice.
Some students laughed, thinking he was joking. Then Lepine, whom a witness recalled as having "cold eyes," tore the plastic wrapping from his rifle and blasted a bullet into the ceiling.
The men were told to get out. One woman who tried to follow was shot.
"You're women, you're going to be engineers," witnesses recalled Lepine ranting. "You're all a bunch of feminists. I hate feminists."
Student Nathalie Provost tried to reason with Lepine, 25, who had failed at several career attempts, including electrical engineering.
"I argued with him," Provost said later. "I told him we weren't feminists or interested in fighting men. We just wanted to be professional engineers.
"He didn't answer me." He shot her three times.
People scrambled under desks. Six women were killed and four others including Provost were wounded.
Lepine bolted from the classroom, heading down the hall to where Maryse Leganiere, a newly married employee, was at the photocopy machine. He fired several shots at her, killing her, before striding toward the cafeteria.
Heidi Rathjen was studying in a lounge when a student burst in.
"A guy came in -- he was pale -- he shut the door and said there's a guy with a gun out there," said Rathjen, who would later fight to reform Canada's gun laws.
"I didn't really understand what he meant, wasn't afraid or anything, until we started hearing what sounded like gunshots.
"It's nothing like what you're used to hearing in the movies at all," she said, comparing the sound with "planks of wood hitting the floor."
"We heard gunshots, we heard screams. .. There was nothing we could do."
Barbara Maria Klucznik and her husband Witold Widajewicz were in the school cafeteria by pure chance. It had the lowest prices on campus and, to celebrate the end of term, was offering free wine.
Red and white balloons provided a festive atmosphere. Klucznik had filled her tray and was at the cashier when people rushed into the room and began pushing others, including Widajewicz, into the facility's small kitchen, closing the door behind them.
The group lay on the floor, confused. Gunshots rang out. Some women began to cry. Some people thought it was a holdup.
The next time Widajewicz saw his high-school sweetheart was to identify her dead body. Two other women were slain with her in the hail of 20 to 25 bullets from Lepine's .223-calibre semi-automatic Sturm Ruger assault rifle.
The gunman raced back into the corridor after shooting up the cafeteria. Four women and four men were injured as Lepine bounded through the corridor from the cafeteria past billboards announcing jazz concerts and Christmas parties.
The first calls to police came around 5:16 p.m. with squad cars arriving a minute later, followed by ambulances. But police hesitated, waiting for orders. Communications frequencies jammed with radio voices.
"When we arrived, we tried to get more information," Brouillette said. "Finally, we received information that a girl was supposed to be shot in the cafeteria and me and my partner decided to try and save this life."
The two officers entered the building and made their way to the cafeteria. They found the wounded woman and placed her on a chair, planning to carry her out to the ambulances.
"It was too late," he said. "She was already dead. A few minutes later, we found two more women."
Allan McInnis, who would take the defining picture of the tragedy for the Montreal Gazette, remembered the overcast sky above the school was a pulsing red and blue from the reflected emergency vehicle lights.
"It was very eerie," he said. "When I actually got up to the door, the scene was ambulances and cops running back and forth -- chaos."
He said he still wasn't sure if it was all real and not sparked by a horrible end-of-classes prank.
"When I got up there and I saw the first stretcher coming out the door ... There was a girl coming out of the school and a good part of her chest was exposed and there was a bullet hole near her breast.
"She had an oxygen mask on and (I thought) 'Oh my God, this is for real -- this is for real.'"
McInnis later took the heartbreaking picture of one of the victims slumped dead in her cafeteria chair as a police officer removed a nearby banner that proclaimed Happy New Year.
As emergency crews arrived, Lepine had already entered a third-floor classroom where three students, including Maryse Leclair, were wrapping up a presentation to 23 other students and a professor.
Lepine ordered the students out. Everybody froze. He fired a shot into the ceiling sending everyone under their desks.
Students yelling "get out, get out" scrambled from the classroom. Leclair was shot where she stood behind the podium and she slumped over it, crying for help.
The gunman stomped around the classroom, leaping atop some desks and walking across them. He fired his rifle, pausing sometimes to reload. People moaned.
Three more women were shot and killed, another was seriously injured and a male student was shot in the arm. When Lepine saw Leclair still alive, he walked over to her, unsheathed his knife and stabbed her to death.
The killer muttered, "Oh, shit" as he stood amid the carnage.
His rifle went off one last time, into his own face. Then there was silence.
---
Marc Lepine
"I have already tried in my youth to enlist in the Forces...which would have allowed me to enter the arsenal and proceed Lortie in a rampage. They refused me because I'm asocial. So I waited until this day to execute all my projects."
Taken from Lepine's suicide note.
Marc Lepine was a bit of a loony. He was obsessed with war and violence, neighbours complained about the volume of his TV as he watched non-stop war films. He also hated women. The reason for this one was quite simple - they didn't like him, or they didn't find him attractive. This hatred of women grew into an absolute loathing. Lepine ended up labelling all women who didn't want him 'feminist.' He particularly hated feminists.
Eventually Lepine found a woman who liked him a little, and she became pregnant. For Lepine this was a solution, she couldn't get away if they had a child together, and he would have a son. Unfortunately for Lepine his girlfriend decided she didn't want a kid, and told him she was getting an abortion. For Lepine this was too much, and he decided to take the ultimate revenge on all the feminists he could.
December 6, 1989. The last day of term before the Christmas break - and the day Lepine would be revenged. He stormed an engineering class at the University of Montreal.
"Okay, everybody stop what their doing."
Lepine's opening line.
As Lepine spoke the line he pulled out an automatic rifle. He was wearing blue jeans, an anorak and a red baseball cap. The students all thought it was a practical joke, until Lepine put a bullet into the ceiling.
"Move! Split into two - the girls on the left, the guys on the right."
Their were only nine girls in the class of sixty, and once gathered Lepine ordered the males to leave. They did, still thinking that it must be a prank.
"Do any of you know why I'm here?....
I'm here to fight feminism!"
Lepine then opened fire on the girls - killing six, wounding the other three. Lepine then left the room firing indiscriminately at the males still outside the room. He was heard yelling -
"I want the women"
Lepine reloaded the rifle. He then proceeded to walk through the building, killing four more women along the way. He then went into room 311 where he killed three more women, and wounded others. He then walked up to one of the wounded, drew out a hunting knife and ended her suffering with three stabs. The classroom was still full of students, all scattered under desks, but Lepine seemed not to notice as he took off his anorak, wrapped it around the rifle, and blew his baseball cap off (with the assistance of the top of his skull).
INTERESTING BITS
The police were not called until 5.17pm. Lepine's brains were on the ground at 5.20pm.
He could have kept going for at least 5 more minutes before they could have stopped him.
Lepine was another shorty - He was only 5' 6"
He was born Gamil Gharbi and he later changed it to Marc Lepine.
He was described as a brilliant student, but lost interest when he discovered war films.
He kept a skull on his bookcase.
Amusingly, Lepine was turned down for the Army because he was believed to be mentally unstable. He was also turned down by the University for a place in the engineering course.
In his pocket was a hand written note-
"Forgive the mistakes, I had only 15 minutes to write this."
"Please note that if I am committing suicide today...it is not for economic reasons...but for political reasons. For I have decided to send to their forefathers the feminists who have always ruined my life. It has been seven years since that life ceased to bring me any joy, and being totally bored, I have decided to put an end to those vigaros..."
"Even if the mad killer label is stuck on me by the media, I regard myself as a rational and intelligent person who has been forced into taking extreme actions... Being rather backward-looking by nature (except for science), the feminists have always had a talent for enraging me. They want to keep the advantages of women...while grabbing those of men."
Lepine then went on to list 15 women who he deemed 'the enemy.'
"These nearly died today. Lack of time (because I started too late) has allowed these radical feminists to survive."
The letter was signed "Marc Lepine"
The Wacky World of Murder
---
The Montreal massacre
'Just small game' - He was going hunting, and the prey was 'feminists'
By Greg Weston and Jack Aubry - The Ottawa Citizen
Friday, February 09, 2007
MONTREAL - He hoists the rifle to his shoulder, presses his right cheek to the hardwood stock and slowly squeezes the trigger, just like his uncle the paratrooper had taught him as a little boy. The barrel sweeps to the left and stops, his eye now fixed just beyond the front sights.
''What are you going after?'' the gun store clerk asks.
''Just small game,'' he says, lowering the rifle.
He probably noticed the big banner as he walked out of the Montreal gun shop that day: Good luck and good shooting.
Just small game.
Two months after Marc Lepine stalked his prey in the halls of a Montreal engineering school, the mourners' flowers have wilted but the impossible puzzle of a twisted young mind remains.
Lepine left behind only a few pieces of his macabre jigsaw, scratched on a handwritten suicide note stuffed in his coat pocket underneath a box of unspent rifle shells.
Much of it is a tirade against feminists who have ''always ruined my life.''
On another line he writes: ''I have been unhappy for the past seven years.''
Starting in the summer of 1982.
Marc Lepine had never been really happy _ hellish years of child abuse at the hands of a violently chauvinist father; more years of loneliness after his parents split and his mother was out trying to support a family.
Only in his teenage years had he found any semblance of happiness, mainly through an intense friendship with a neighborhood chum named Jean Belanger.
It was in the summer of 1982 that Monique Lepine sold their house in Pierrefonds and moved with Marc and his younger sister Nadia to another part of Montreal.
The rented apartment at 2675 Marlborough Ct. in St. Laurent was a modern two-storey rowhouse in a pleasant suburban neighborhood.
And it was much closer to Marc's new junior college and her own nursing director's job at St. Jude's hospital.
But it was far enough away from Pierrefonds to break Marc's bonds of friendship with Belanger.
He had already been rejected by the army. Now he was spending the summer washing dishes in the kitchen of his mother's hospital.
Belanger visited Marlborough Court before they lost touch: ''Marc didn't seem very happy there. We had been together for so long. I guess maybe he was lonely. He didn't have much to do.''
Lepine began spending long periods locked in his small bedroom crammed with huge stacks of his beloved books, a wood table where he tinkered with electronics, and a computer_his obsession_donated by one of his mother's friends at the hospital.
Lepine enrolled in a two-year program in pure sciences at CEGEP St. Laurent junior college, continuing his high school path towards engineering school.
Perhaps it was his loneliness. Maybe the courses didn't come as easily as they had in high school. At the end of his first term at St. Laurent, he had flunked two subjects, his first academic failures ever.
Belanger remembers Lepine telling him he would get home from CEGEP in the evenings and ''just sit in front of his computer and start playing with it. That had become his hobby.''
Shortly after Lepine turned 18 that fall, he filed the papers necessary to officially bury Gamil Rodrigue Gharbi, the name given him at birth by the father he loved to hate.
Lepine and his mother lived alone at Marlborough Court for most of the first two years after Nadia went off to boarding school. That was okay with Marc. He despised his sister's taunts.
The second term at CEGEP, in the winter of 1983, went much better than the first. His marks ranged from the 70s to the 90s, and he was well on his way to fulfilling a boyhood dream _ to graduate in engineering from Montreal's Ecole Polytechnique.
Dec. 6, 1989. In the cluttered turquoise bedroom, he pulls the new Kodiaks over the cuffs of his blue jeans. He loops his belt through the sheath of the hunting knife and buckles it.
He reaches for the rifle. The curved 30-round magazine clip of high-powered bullets hangs from the stalk like a rectangular banana. He stuffs the gun into a garbage bag.
He folds the letter and puts it in his windbreaker pocket, then jams a box of 20 shells in with it. Another box of them is stuffed in the other pocket.
He tugs the ''Tracteur Montreal'' baseball cap down over his forehead, picks up the garbage bag and heads for the rented car.
It is just after 4 p.m.
In the fall of 1983, Lepine began what would become a long sequence of curious career moves.
At the end of his first of two years in pure sciences _ the usual route to engineering school _ he switched into electronics technology, a three-year vocational trades program.
Lepine excelled at his new vocation _ 82 in industrial electronics; 87 in control systems and so on down the list.
Marcel Leroux, head of the CEGEP's professional electronics program, said most of the professors can't remember Lepine.
''He was not super-brilliant, but neither was he stupid. He really was low profile.''
CEGEP director Claude Boily says Lepine was never seen by any of the institution's psychologists ''and there were no reports in his file noting that he had any behavioral problems.''
But he was also becoming increasingly hyperactive, always in a hurry. All nerves. And acne. Severe acne that embarrassed him.
Nadia's boarding school roommate, Isabelle Lahaie, used to visit the Marlborough Street apartment regularly: ''Marc was a good guy. But he was closed. He had a strange look _ his eyes were lit up, he had the same smile all the time... You could see he was unhappy.''
For the next two years, Marc Lepine's world was CEGEP classrooms and his Marlborough Street bedroom.
As he headed home for the Christmas holidays that year, Lepine was only nine courses away from graduation _ seven in the winter term, two in the summer.
But fifteen days after the winter term began Jan. 31, Lepine simply stopped going to classes.
There were no discussions with anyone at the school. No explanations. No notice. Just gone. He was 21.
Nadia's former roommate Lahaie speculates: ''That's when Nadia left... to return to live with her mother and get on his (Marc's) back fulltime.
''I can still hear Nadia telling me: 'If you really want to get him mad, call him Gamil _ and tell him he is ugly and stupid.' ''
The headlights moving along Bordeaux Street have slowed to a solemn procession in the freezing drizzle.
There are 15 wrought-iron stairs to the street. Normally, he takes them two at a time. This time he is calm.
He climbs in the small car he rented earlier in the day, turns the key and joins the procession down Bordeaux Street.
Marc Lepine's life in the winter of 1986 went from strange to weird.
Just before _ or just after _ he quit CEGEP in his final term, he applied for admission to engineering at the Ecole Polytechnique.
Not surprisingly, he was rejected.
Then he enrolled in two summer courses, but dropped them before he started.
Lepine was finished with school for a while.
For the next 16 months, the shy brainy kid was washing dishes, serving food and mopping floors at St. Jude's Hospital for the chronically ill.
On July 1, 1986, Lepine moved away from his mother _ and his sister.
Lepine's apartment No. 401 was a modern one-bedroom with a small cement balcony on the top floor of a boxy 24-unit block at 4185 St. Martin Blvd. in the northwest Montreal suburb of Laval.
The $10 an hour he was making at the hospital was plenty to cover his $300 rent. He didn't drink. He didn't smoke. No drugs. No girls.
The place was always clean, he never complained, never made trouble for his neighbors. And the rent was always paid on time.
Building superintendent Luc Riopel said: ''He was a good guy. But he lived in isolation and did not appear very happy.''.
Lepine was always running, heavy-footed, crashing through doors at full speed. No one complained, except the day he hit the front door so hard he broke off the crash bar.
''He told me he didn't like working at the hospital. It was not what he wanted to do for a living. It was just a job for him. His real interest was in computers. And war books. He had a lot of war books... ''
The wipers are streaking the freezing rain across the windshield as he turns on to the long, steep drive that leads to the six-storey yellow engineering school at the top of the hill. The parking booth is 50 metres up the slope. He pays the attendant $5.
The car pulls to a stop in front of the student entrance. A tow-away zone. He doesn't much care. He won't be back for it anyway. The letter in his pocket says so...
Dominique Leclair was 19 when she met Lepine that summer in the kitchen at St. Jude's. Her father runs the hospital and was good friends with Monique Lepine when she was his nursing director. He gave Marc his job.
But that's not why Dominique befriended Marc Lepine.
''I was kind to him because he was so hyperactive and nervous, nobody would talk to him at lunch or break time... Everyone else tried to avoid him because he was a bit strange because of his shyness.''
Lepine's hyperactivity and his job didn't mix either.
''He was always rushing things. He would never be calm.''
He raced the food carts the same way he did everything else. Always in a hurry. Soup got spilled. Dishes got broken.
Everytime he made a mess of something, his reaction was always the same: ''Ah shit.''
Finally, he was put on food-serving duty in the cafeteria where his pace would at least be tempered by the task. But the steamy kitchen atmosphere had festered his already unsightly acne problem.
Dominique recalls: ''The employees would say they didn't want him to serve them their lunch because of his acne. They were mean.''
Lepine was stuffed back in the kitchen where no one would have to look at his pimples.
He tried growing a beard to hide the acne, but it was scraggly and seemed to make the rest of his complexion worse. He would cut it off and grow it again like a suburban lawn.
No matter how hard he might have tried, Lepine just couldn't shed his shyness. Even with Dominique, he would stir his food and stare at the floor when he was speaking.
Dominique never had any inkling he might be interested in her romantically. ''Maybe if I had asked him out, okay... But I didn't sense he had any of that feeling. We were just friends.''
Part of the problem was Marc Lepine figured he was just plain ugly. That's why he didn't have a girlfriend.
Dominique remembers him saying: ''I've asked a lot of girls out, but they have all refused. I know so many girls, but they won't go out with me. I'm not good looking... ''
He is walking slowly, 48 paces along the cement path to the four sets of steel and glass doors, the ones beneath the huge sign Ecole Polytechnique de Montreal.
The gun in the garbage bag is hanging at his side as he steps into the crowded, noisy foyer. Just another engineering student with another piece of equipment.
The college guards in the glass cubicle to the right pay him no heed. Nor do the other students.
It is the last hour of the last day of classes before Christmas holidays.
In September 1987, after Dominique had gone back to school, Lepine quit the hospital, probably not far ahead of being fired.
The next time Dominque heard the name Marc Lepine was the day her first cousin Maryse Leclair died. By sheer coincidence, she was Lepine's last victim.
Lepine turned 23 shortly after he quit the hospital, and enrolled that fall in three courses at the nearby CEGEP Montmorency.
His marks were all good: 81 in advanced algebra; 75 in a course called the ethics of politics; 84 in mass communications. As in the past, his 15 weeks at the CEGEP were thoroughly unremarkable.
After Christmas, he stayed on in his St. Martin apartment and spent most of his free time with a new Apple computer he had bought with his savings from the hospital.
On Feb. 29, 1988, two months after his course ended at CEGEP Montmorency, Lepine filled in an application for a computer programming course at the privately-run Control Data Institute in downtown Montreal.
He lied about his work at the hospital, and listed ''David Caron, friend'' as the person to contact in case of an emergency. The address he gave for Caron doesn't exist and the phone number was Lepine's own apartment.
Not surprisingly, computer whiz Lepine got 90 per cent on his admission test and began to take his courses on March 11. He was 23.
The $9,000 fee for the 15-month program was covered by a $5,940 student loan, and the balance by Lepine in $200 monthly instalments which he never missed.
Jean Cloutier, director of the institute, described Lepine in familiar terms: ''He was an isolated hard worker. Very much above average... His marks throughout were probably in the top 15 per cent.''
Cloutier said about the only thing remotely notable about Lepine was the way he dressed. No blue jeans; they were banned. But he always looked sloppy. Always wore a baseball cap.
And the acne. Everyone noticed he had bad acne.
In June 1988, Lepine moved downtown from his St. Martin Boulevard apartment in suburban Laval.
On moving day, his landlord Riopel recalls that he never mentioned anything about taking computer programming at Control Data _ or anywhere else.
''He told me he was going off to join the Armed Forces... ''
He is moving up the beige stairwell from the ground floor to the second, new Kodiaks on terrazzo, the stainless steel railing sliding through his free hand. Thirteen steps to the landing. Another 13 to the top. Through the red steel fire doors.
Down one hallway, into another and another. The second floor is a maze of confusing corridors, lounges and student supply shops. Room 230 is the only classroom on the floor, hidden at the end of a wide corridor lined with photocopiers, beyond a set of steel doors, the last room at the end of another narrow twisting hall.
He must have been there before.
Bordeaux Street is typical of blue-collar Montreal _ a narrow one-way collage of overhead wires, parked cars and skinny, red-brick walkups.
The second floor apartment at 2175 Bordeaux would be Marc Lepine's last home.
The neighborhood wasn't far from Control Data, and Lepine's mother had moved into a new condo three blocks away. The rent was right _ $285 a month _ split with an old high school acquaintance Erik Cossette.
He was Lepine's age, a little shorter, with curly blonde hair. A theatre student, the landlord says. Their mothers had kept in touch.
Beyond the brown front door with the dirty glass window, the apartment was typical student digs: a narrow hallway with worn-through linoleum. One sickly green bedroom. A smaller one in turquoise. A dilapidated bathroom in deep blue. A dirty beige sitting area. The yellow kitchen.
Marc got the small bedroom, about eight-by-ten. His mother helped him paint it turquoise.
The size of Lepine's room made it more chaotic than usual. A sofa bed along one wall; the Apple computer and a clutter of electronic parts on the desk in front of the window. The view is a blind alley and a spaghetti of telephone wires.
Everywhere there are piles of books, floor to ceiling, two deep. Even in the clothes closet.
There are two prints on the wall. One is a war scene. Nothing about women.
And there are video-cassettes, lots of them, mostly Pay-TV movies taped from the television and VCR in the sitting room.
Lots about war in those.
He is through the beige steel doors into a narrow concrete hall. The garbage bag falls off the rifle. Seven paces, then right, then left. He walks slowly through the doorless entrance at the front of the cavernous cement-block classroom.
He stops a metre from the two female students giving their fourth-year presentations. He appears calm.
He orders the women to move to one side of the room, the men to leave. There are titters. They think it's a prank. He fires a shot into the ceiling.
''I want the women,'' he says. ''You're all a bunch of feminists.''
''I hate feminists.''
Gina Cousineau had never seen him look so dapper, so prosperous, as that evening he walked into the 1988 high school reunion for the class of '82. A black shirt done up to the neck. Black pants. A nicely tailored black sports coat.
Marc Lepine had been certain he would find his old pal Jean Belanger at the party, though they hadn't spoken in almost four years.
But Belanger was in hospital with a crushed leg after a garage door fell on him.
Lepine called him the next day and told him he was thinking of joining the army. It was the last time they ever spoke.
Lepine spent the entire reunion evening with Gina, Belanger's teenage sweetheart, the third member of the high school happy threesome.
Gina remembers the evening well, the last time she would ever see her old friend: ''He looked like he always looked, that big smile. He always had that smile on his face, even if things weren't going so well.''
Lepine never strayed far from Gina and her new fiance the whole evening. He always ordered Coke at the bar.
Gina asked him if he had a girlfriend: ''He told me, 'I had one, but she dumped me.' ''
The reunion was in late August 1988. He was almost half-way through Control Data.
He never mentioned Control Data.
''He told me he had just lost his job and was going back to university in the fall. He didn't mention which one.''
Gina asked him how he lost his job at the hospital: ''He said he had made one small mistake during his three-month probationary period and, bang, they told him to get lost.
''He told me he had been fired by a woman and that another woman had taken his place.
''He was really mad about that... ''
There is mayhem in the main corridor outside Room 230. The 50-odd men who left as ordered are screaming at people to run. Inside the classroom, six women are dead. The other three are wounded.
He is out in the main corridor again, down at the other end by the photocopiers. He keeps his back to the wall. Wheels. Fires. Wheeling and firing again.
The wounded are moaning for help. The woman selling posters dives behind her table. He is six paces past her. He stops, turns. The rifle recoils.
Sylvie Drouin thought he was a pretty ''good-looking guy'' that first night she walked into the chemistry class in February 1989. Five-foot-nine, 160 pounds, curly brown hair. A beard. A baseball cap. Sure, he had bad acne. But she didn't care about stuff like that.
She asked him to be her lab partner. Drouin was 28, four years older than Lepine, and already had an arts degree from Laval University. Like him, she is shy.
Both of them were also taking the CEGEP chemistry course as a key prerequisite to engineering school.
Over the ensuing weeks, Lepine would continue his studies at Control Data in the afternoons from 1 p.m. until 6 p.m., then spend two nights a week at the nearby CEGEP de Vieux Montreal taking the chemistry course.
Sylvie Drouin would also become perhaps the closest Marc Lepine could come to a relationship with a woman.
It got off to a rocky start: ''The first few weeks in the lab, he was very severe with me. I was never correct. He was being a facist. The lab was never done well enough. He was always right... ''
''And he was giving me these orders all the time. Wash those things. Don't do the calculation like that. Go and get something. Do this. Don't do that.''
He called her ''fraulein.''
After two weeks of harassment, Drouin told him to either back off or find another lab partner. Lepine didn't say much in reply, just frowned and scowled. But he was at least more civil after that.
As usual, Lepine mastered the work easily and would get a final mark in the 90s.
But Drouin says Lepine was a bundle of nerves sitting next to her. ''He was good at the theory, but at practical things he was no good. He was so nervous, he would make mistakes. His mind would wander. He would put too many drops in the solution, that kind of thing.''
Every time Lepine would make a mistake, something that made him angry at himself, his reaction was always the same.
''Ah shit.''
Drouin was taking another night course in computers and asked if he would help with her homework. She suggested maybe she could come to his place.
''He was really pleased to help. He needed to feel important to other people.''
The next night, Drouin made the first of a dozen visits to Bordeaux Street over the ensuing three months.
''In the beginning, he was a lot of fun. I remember the first time I walked in and he told me to sit on the chair and he showed me all these things he could do with his computer _ colors, three-dimensional stuff, that kind of thing.''
But Lepine wasn't so much interested in helping as impressing. ''He didn't want to do them (the problems) with me. He didn't teach me. He just wanted to solve the problems himself and hand them to me.''
He didn't want to talk about his family. ''He just said, 'Oh, I have a mother in Montreal.' That's all.''
Every night Sylvie visited Bordeaux Street, Lepine would always insist on walking her back to her bus. Very gentlemanly. But that was it.
She certainly wasn't pressing him into a romance: ''I think in his mind, the girl has to worship everything he does, that everything he does is right. Like in those first few labs...
''If you follow him and his ways, things are fine. If you don't, there is nothing. He gets very cold and withdrawn.''
Drouin's initial attraction to Lepine had evaporated: ''I like the different kind, not whackos, but different. But to be with a guy like that, you would have to give your whole life to him, just follow him.''
Early in their relationship, Drouin made the mistake of casually asking Lepine if he had a girlfriend. ''He was surprised I would even ask the question. He got mad. He said, 'What do you want to know that for?' So I shut up... ''
He turns through the student lounge. Left again, the rifle sweeping air. He moves along a now empty corridor. New Kodiaks on red tile floor. He is at the end. He starts to turn left. He stops. A door clicks shut behind him. A female employee of the finance department is just closing up for the night.
He spins. The gun cracks once. Then again. And again.
He wheels back into the stairwell. A student who has come to check out the commotion freezes. He is male. The gunman laughs and disappears down the stairs.
It was March 31, 1989. Lepine was two months and two relatively easy courses away from finishing his computer programming work at Control Data.
At 6 p.m. that day, he signed out on the attendance sheet and never came back.
Institute director Cloutier says everyone there was completely baffled: ''With his background in electronics, plus his high standings in programming, he was well on his way to becoming a computer genius.''
Lepine returned some books to the institute two weeks later and mentioned in passing he had decided to change careers. They never saw him again.
Lepine never mentioned it to Sylvie, pretending for the next two months that he was still enrolled. But she noticed his mood slowly started to change.
''He slowly got more difficult to communicate with. He became very withdrawn and closed.''
In the chemistry class, lab assistant Andre Tremblay remembers Lepine's eyes were perpetually bloodshot, as though he weren't sleeping.
Drouin tried to include him in her social life, but to no avail.
''Once we had a party on a Thursday night in a bar downtown and I asked him if he wanted to come. He was alone and he seemed very down.
''He just said, 'No, I don't drink and I never go in that kind of place.' There was no discussion.''
The only time he ever asked her to stay late during one of her visits was to watch one of the movies he had on VCR.
''They were pretty well all violent stuff, not just war films but science fiction, police movies. I told him I didn't like violence and went home.''
One day, Lepine arrived in chemistry class with a full-page story from a Montreal tabloid about a policewoman named Angele who had just saved an old man from a burning house.
Lepine didn't think women should be on the police force. They weren't big enough or strong enough.
Lab instructor Tremblay remembers Lepine making the bizarre remark that there were only six women on the Montreal police force.
How did he know that? Tremblay asked, suggesting there must be far more.
''And he said, 'To date, I have only found the names of six of them in newspaper stories... ' ''
The last time Sylvie Drouin saw Lepine at Bordeaux Street was one afternoon about a week after the last chemistry class.
''I had come away from there with a very strange feeling like I would never see him again, that I didn't want to see him again and I didn't. I told him I might call in the summer but I never did.''
Lepine was ''very strange, in a very hurried state, like someone with something very important on his mind. It was as though he had something to do that no one else could know about... ''
Sylvie Drouin had been accepted into engineering at the University of Quebec in Trois Rivieres.
Marc Lepine told her he was going to the Ecole Polytechnique in the fall.
The stairwell from the second floor empties into the foyer near the main doors where he had entered the school minutes before. He is 15 steps away from them. The rented car is still there. He can see it. He could leave. But he doesn't.
He moves across the foyer to the huge cafeteria.
There are people everywhere. The gun recoils. And again. And again. Then pandemonium. Three more young women dead.
He is back in the foyer by the main doors. Again, he could leave. But he doesn't.
Erik Cossette never did notice anything particularly alarming about his roommate on Bordeaux Street.
Lepine was ''emotionally repressed,'' a dud with women, and while he often made sexist remarks, those were ''no more disturbing than what one hears from many men.''
Cossette describes a quiet intellectual, fascinated by technology, intrigued by history and world politics, and always happy to help a friend.
''Doing favors was his way of expressing his affection for people.''
Cossette said Lepine had become an avid reader of gun magazines, but it just seemed to be ''an interest like any other.''
Sometime around the end of the summer, Cossette decided to go backpacking in South America and moved out of Bordeaux Street.
On Aug. 29, Lepine walked into the Montreal headquarters of the Quebec Provincial Police to pick up an application form for a firearms acquisition certificate.
As he was leaving the building, he ran into his sister Nadia's old boarding school friend Isabelle Lahaie.
''He told me he was finding out how to get a gun. He said it was for hunting.''
Lepine was back at the police station Sept. 4, Labor Day, with the completed application and his $10 fee.
As long as he was not a mental patient and had no record of violent crimes, Lepine would be licensed to buy as many guns as he could afford.
As it happened, his application got buried in the pre-hunting season rush and permit No. AA2092373 did not arrive at Bordeaux Street until mid-October.
It was about that time the clerks in the Checkmate Sports store on St. Hubert Street remember first seeing Lepine browsing among the gun racks, asking a lot of questions.
Since Cossette had left, Lepine's cousin, Michel Thiery, had moved in to Bordeaux Street. He was a couple of years younger than Lepine, blonde and clean-shaven.
The neighbors didn't notice anything unusual about Lepine in the fall. There were his calls for grocery deliveries. A bit odd. The store is right across the street.
And there was the late-night laughter. One voice. No other sound.
He is back in the stairwell. Up 13 stairs to the landing. Up another flight to the second floor. Up two more flights and through the red doors with the sloppy ''3'' magic markered over them. He turns right, past a wide corridor. Past the security office with the closed door and frosted glass.
He turns right, down the second corridor. It is 22 paces to Room 311, one of three classrooms on the left. He looks through the glass in the door. He is smiling when he enters the room at the front. Someone has just pulled the fire alarm. The bells are clanging in his ears.
It was around 1:30 p.m. on Nov. 21 and Lepine was making his last visit to Checkmate Sports on St. Hubert Street.
Ninety minutes later, Lepine had chosen a Sturm Ruger Mini-14, the same kind a lot of police SWAT teams use. The weapon is a semi-automatic. Fires each time the trigger is pulled without reloading.
The gun comes with a five-shot magazine. Lepine asks for a banana clip that will spit 30 bullets, one after another, into the chamber. Just pull the trigger.
Lepine grabbed five of the powder blue boxes stamped ''Remington 223'' from the assortment of ammunition piled a metre high in the middle of the floor. Twenty shells in each. A hundred rounds.
It is a critical choice.
The bullets Lepine bought have solid slugs that go in one side of a target and clean out the other, not like hunting shells that expand on impact and blow the insides out of an animal.
Lepine bought them because they are the cheapest ammunition.
Store owner Gilbert Rosenberg would later say: ''If Lepine had known what he was doing when he was buying the shells, the 13 people injured (at Ecole Polytechnique) would be dead today.''
The clerk suggests Lepine buy a carrying case. The folks on the bus might take an open assault rifle the wrong way.
The total on the bill comes to $765.03, but Lepine doesn't have enough money. He is embarrassed.
''Ah, shit,'' he said.
He leaves a $100 deposit, says he is going to his bank and is back with the cash in less than 30 minutes.
Shortly before 4 p.m., Marc Lepine carried the black rectangular plastic case out of the store.
They thought they had heard something that sounded like shots about two minutes before. The female student giving a presentation at the front of Room 311 had paused, then continued.
Suddenly, he bursts into the room and orders everyone out. Maybe just the men. No one can quite remember. No one moves. Another joke. He fires a shot. Everyone is diving under desks, cowering. Terrified.
There is another sudden burst of gunfire. Blood on the desks. More on the floor. Someone is moaning. Now he is walking across the desks.
Monique Lepine last saw her son on Sat. Dec. 2, four days before his rampage.
She would later tell friends she could recall no peculiar behavior, no telling comment. No final hug. Nothing unusual.
The landlord also dropped by Bordeaux Street several times that weekend to collect the December rent. No one answered the door. No one answered his subsequent phone calls.
For the first time, the forever meticulous Lepine had not paid his rent on time.
On Monday evening, Dec. 4, the First Choice pay-TV channel in Montreal featured an extraordinarily violent Chuck Connors film, dubbed into French, called Commando Terreur.
The film is about two terrorists who take students hostage in their school. Some of them are shot. The terrorists are Arab.
Lepine watched a lot of violent films, and he was a subscriber to the pay-channel. It is not known if he tuned in the movie that night.
At some point in his final days, Lepine sat down and penned his now infamous three-page suicide note, essentially a eulogy to personal failures.
He bemoans that he was rejected by the army for what he calls ''anti-social behavior.''
And most of all, ''feminists have always ruined my life.''
On the third page are listed the names of 15 prominent women, including six female police officers _ the same ones he had discussed with his chemistry instructor eight months before.
The letter is not a blind rage. Some of it reflects an eerie sense of calm and rational thought.
He instructs that his old refrigerator be given to his landlord in lieu of the month's rent he hasn't paid.
The rest _ his books, the computer, his bicycle _ will go to his childhood pal Jean Belanger.
He is thinking about the end. Getting his house in order like anyone dying of a terminal disease.
The letter begins: ''I will die on December 6, 1989.''
It ends: ''Marc.''
He is at the front of the classroom, at the lecturn where she had been giving her term-end presentation when he walked in and shot her. Three other women in the room are dead. She is moaning.
He pulls the knife from the sheaf on his belt. It is not like a trigger that causes detached targets to fall. Not like the trigger that is about to blow the top off his own head.
The moaning stops. There is blood on his hand. Blood on the blade. The knife clatters to the tile floor.
They hear his last two words.
''Ah shit.''