Luis Alfredo GARAVITO CUBILLOS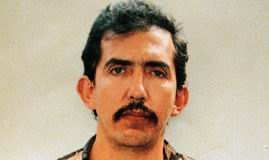 A.K.A.: "La Bestia" - "El Loco" - "Tribilín" - "El Cura" - "Bonifacio Morera Lizcano"

Classification: Serial killer
Characteristics: Rape - Torture - Mutilation
Number of victims: 138 - 192
Date of murders: 1992 - 1999
Date of arrest: April 22, 1999
Date of birth: January 25, 1957
Victims profile: Boys aged between 6 and 16 years
Method of murder: Stabbing with knife and screwdriver
Location: Colombia/Ecuador
Status: Sentenced to 1,853 years in prison on May 27, 2000 and November 3, 2001
---
Luis Alfredo Garavito Cubillos, aka "La Bestia" ("The Beast") or "Tribilín" (American Spanish translation of Disney's "Goofy") (born 25 January 1957 in Génova, Quindío, Colombia) is a Colombian rapist and serial killer. In 1999, he admitted to the rape and murder of 140 young boys. The number of his victims, based on the locations of skeletons listed on maps that Garavito drew in prison, could eventually exceed 300. He has been described by local media as "the world's worst serial killer" because of the high number of victims.
Once captured, Garavito was subject to the maximum penalty available in Colombia, which was 30 years. However, as he confessed the crimes and helped authorities locate bodies, Colombian law allowed him to apply for special benefits, including a reduction of his sentence to 22 years and possibly an even earlier release for further cooperation and good behavior.
In subsequent years, Colombians have increasingly felt that due to Garavito's approaching early release, his sentence is not sufficient punishment for his crimes. Colombian law originally had no way to extend the sentence, as cases of serial killers like Garavito had no legal precedent in the country and thus the legal system could not properly address this case.
In late 2006, however, a judicial review of the cases against Garavito in different local jurisdictions found that his sentence could be extended and his release delayed, due to the existence of crimes he did not admit to and for which he was not previously condemned.
Upbringing
Luis Alfredo Garavito was born on 25 January 1957 in Génova, Quindío, Colombia. He is the oldest of seven brothers, and apparently suffered physical and emotional abuse by his father. In his testimony, he described being a victim of sexual abuse when young.
Murders
Garavito's victims were poor children, peasant children, or street children, between the ages of 6 and 16. Garavito approached them on the street or countryside and offered them gifts or small amounts of money. After gaining their trust, he took the children for a walk and when they got tired, he would take advantage of them. He then raped them, cut their throats, and usually dismembered their corpses. Most corpses showed signs of torture.
Garavito was captured on 22 April 1999. He confessed to murdering 140 children. However, he is still under investigation for the murder of 172 children in more than 59 towns in Colombia.
Sentencing
He was found guilty in 138 of the 172 cases; the others are ongoing. The sentences for these 138 cases add to 1,853 years and 9 days. Because of Colombian law restrictions, however, he cannot be imprisoned for more than 30 years. In addition, because he helped the authorities in finding the bodies, his sentence has been decreased to 22 years.
Public response
As Garavito served his reduced sentence, many Colombians began to gradually criticize the possibility of his early release, some arguing that he deserved either life in prison or the death penalty, neither of which are applicable in Colombia.
In 2006, local TV host Pirry interviewed Garavito, which aired on 11 June of that same year. In this TV special, Pirry mentioned that during the interview, the killer tried to minimize his actions and expressed intent to start a political career in order to help abused children. Pirry also described Garavito's conditions in prison and commented that due to good behavior, Garavito could probably apply for early release within 3 years.
After the Pirry interview aired, criticism of Garavito's situation gained increased notoriety in the media and in political circles. A judicial review of the cases against Garavito in different local jurisdictions found that his sentence could potentially be extended and his release delayed, because he would have to answer for unconfessed crimes separately, as they were not covered by his previous judicial process.
Wikipedia.org
---
Luis Alfredo Garavito Cubillos
Born Jan 25, 1957, in Genova, Quindío, Colombia's western coffee-growing region, he was the oldest of seven sons and grew up in an atmosphere of violence: beaten by his father, Manuel Antonio Garavito and repeatedly raped by two male neighbors.
Garavito had just five years of schooling and left home at 16, working first as a store clerk, then as a street vendor who sold religious icons and prayer cards.
As an adult, Garavito drifted from job to job, drinking heavily and behaving aggressively until he wore out his welcome and moved on to the next town. He attempted suicide at least once and was under psychiatric care for five years, according to police reports.
Garavito had confessed to killing at least 140 boys between ages 8 and 16 over a five-year period that ended when he was jailed on April 22, 1999, on an unrelated rape charge of a 12-year-old boy.
The police and prosecutors say Garavito has admitted killing children in 54 cities across Colombia as well as in Ecuador. The largest concentration of killings appears to have occurred in his native region, in and around Pereira, a coffee-growing area in the west-central part of the country.
The announcement of Garavito's confession has generated disgust, indignation and fear throughout this South American nation of 40 million people. Colombia does not have the death penalty for murder, but the enormity of the crimes of which Garavito is accused has led Gen. Rosso Jose Serrano, the chief of the national police, and many others to call for an exception.
Garavito, a drifter, would befriend the children and take them on long walks until they tired. Then he would tie them up to trees with nylon rope, slit their throats or behead them, and bury their bodies in shallow graves and investigators presume a large number were sexually abused.
He has alleged that all of his crimes were committed when he was drunk and was taken over by a "superior being".
"The police have so far found 114 skeletons".
Many, if not a majority, of the victims appear to have been street children, from poor families or separated from their parents by poverty or the political violence that has displaced 1.5 million Colombians in little more than a decade. Such children- grimy, hungry, morose and poorly dressed-have become a familiar sight on the street corners of Colombia's large cities and towns, where they beg, sell newspapers or chewing gum, or shine shoes.
Investigators were led to Garavito when witnesses and hotel records placed him near many of the murders, and rope found in his home matched the cord used to tie many of the victims' hands, among other clues.
The police said the evidence against the brown-haired, green-eyed Garavito, who has a deep scar on his left arm, is so strong that it prompted the confession.
Police dug up a mass grave of his alleged victims — 25 boys, in November 1997, in a ravine in the western coffee-growing city of Pereira.
That gruesome discovery, initially thought by local authorities to be the work of a satanic cult, prompted authorities to create a nationwide task force that began to encounter similarities between cases across the country.
Kids disappear all the time in Colombia, the authorities said it was because there was no one to notice that the children were missing or to inquire about their whereabouts that Garavito was able to kill for so long without being detected. But his confession has brought an avalanche of criticism from poor people, who say the police are indifferent, abusive or corrupt.
Garavito passed himself off as "a street vendor, monk, indigent, disabled person or a representative of fictitious foundations for the elderly and children's education, in that way gaining entrance to schools as a speaker".
Since the killings began in 1992, Garavito has moved frequently, and spent time in Ecuador, where cops are trying to connect him to other child deaths.
Cops said Garavito would undergo extensive psychological examination.
Garavito has been sentenced to prison for only two of his crimes.
A judge in Tunja, the capital of the central Boyaca province, convicted Garavito for the killing of 14-year-old Silvino Rodriguez, whose headless and tortured body was discovered on the outskirts of the city in June 1996.
He also found Garavito guilty of the attempted rape of the 12-year-old boy in the western city of Villavicencio in April 1999, the crime that led to his arrest.
The judge sentenced Garavito to the country's maximum prison term of 60 years.
But the sentence was reduced to 52 years and six months because of a plea bargain deal under which Garavito agreed not to contest any of the charges against him.
---
Case history
Luis Alfredo Garavito Cubillos (born jan 25, 1957) is the serial killer with one of the highest proven numbers of victims.
Between 1992 and 1999, Garavito killed more than 200 children at core ages between 8 and 13 years, with the exception of one boy aged 16 (walking handicap, March 1994).
His modus operandi remained relatively stable. During daytime, he lured children of a lower social status out of crowded parts of the city into hidden areas that were over- grown with high plants. Garavito promised either payment for easy work, or drugs, or made other offers. The children were tied up, tortured, raped and killed by at least one cut in the lateral part of the neck, or by decapitation. During the killings, Garavito was drunk.
Even after his arrest (for attempted rape) under a wrong identity it was not immediately possible to track his crimes since Garavito had frequently changed his places of stay and his jobs. He also grew different hairdos and used wrong names. During his still ongoing confessions, he now directs the investigators correctly to all crime scenes all over Colombia.
In spite of an initial sentence of 2 600 years, it is in fact possible that Garavito will be released from prison within the next 10 to 20 years, after serving a sentence of minimum 25 to maximum 40 years in jail.
Our account is based on a ten-day visit in Bogota and Villavicencio in July 2002 that included several meetings with the investigators, Garavito himself and his social worker. Technically, the case is still ongoing since Garavito still confesses to vet unknown crimes. We also met Garavito in a different prison in 2005 for further talks and tests (Armenia).
Arrest
On April 22, 1999, in bushes close to a street leading out of the town Villavicencio (ca. 400000 inhabitants) in Colombia, a homeless man observed an adult male who tried to abuse a boy. On the same day, taxi drivers observed a man who matched the description given by the boy. The man had no personal I.D. but gave the name and I.D. number of a man who was a politician in a small town. Since at that time no computer or file network and no obligatory registration of the place of residence existed, his data could not be checked. However, being asked where he intended to go, the man told the police that he walked to a town that was 90ƒ away from the direction he had given. It seemed that the man had lost his orientation, and because of the matching personal description given by the body, he was put in prison.
Discovery of a serial killer's spree
In February 1998, 2 naked corpses of children were discovered lying next to each other outside of the town of Genua, Colombia. The location was set on the slope of a hill as most of the other crime scenes. On the next day, only metres away, a third corpse was found, this time in a state of advanced decomposition. All bodies had been tied at the hands. Numerous blood stains could be detected in the area, as well as a knife. The necks of the bodies and the external genitals were deeply cut or severed. A closer investigation of the bodies revealed bite marks and signs of anal penetration; a bottle of lubricant was found, too. Post mortem interval could not be determined; DNA typing of the collected stains could ne be performed because of costs.
Since at that point there were several known serial killers on the loose in Colombia, it was not clear if these were victims of e.g. Pedro Alonso Lopez (around 70 victims; locally known as the "monster/strangler of the Andes"). The crime scenes, and the state of the corpses did however not at all match the crimes of the other serial killers, e.g. Lopez only killed girls. Profiling was not possible due to organizational and funding problems.
It was found that the dead boys had been living in a town nearby, were aged 11 and 13,and had been close friends. They came from a socio-economically weak background, and had to work in the streets selling fruit, chewing gum, etc., to add to their family's poor incomes.
The investigators noted that: a) one victim's mother commented that her son briefly returned home on the day he disappeared and told her that he would help a man with a cattle transport, and that b) it was odd that all children disappeared around 10 a.m. on different days. The explanation found much later was that Garavito usually either offered the boys juice or cake in a local shop, checked out their character, structure of skin (soft, not too dark), etc., and then asked them either to walk with him, or to help him with carrying something. Garavito adjusted not only his outfits (street vendor, bum, priest, etc.) but also the task that he asked for according to the local situation (carrying a crate of oranges, help him with cattle, harvesting sugarcane, etc.). He also promised drugs to addicted children, and payed stakes for children interested in games. Initially Garavito had simply offered money but since most children found this suspicious, he switched to a mixture of promises and an appropriate, yet slighty raised amount of money (usually an amount worth a little more than one day of children's work - i.e., the children would not tell their parents straight away but use the money as fake income in exchange for a day off). In all cases, he tried to lure the children away immediately so they would not return home beforehand.
Close to his home town, at 6 a.m. on the morning after Halloween (considered to be the "Evening of the Children" in Columbia), Garavito also found a victim by offering a child to help him collect sweets that it had lost the night before.
Intensified Investigations
A four-person unit from the D.A.'s Office of Investigations from the province Armenia now started to look for similar homicides all over Columbia. Hundreds of cases were reported but most of the children had neither been identified nor was there a description of their injuries. Retroactive identification by use of the teeth was frequently impossible, either because the children never had an Xray, or the X-rays were buried after the earthquakes of 1998. Therefore, until today, 27 of the children killed by Garavito are not identified. Facial reconstruction was performed in few cases at the Institute for Legal Medicine in Bogota.
Another series of killings against children aged 8 to 10 in the region Valle in 1995 raised further suspicion. Two of the 4 dead children were cousins, and again, all children came from a weak social background, were described as not very intelligent, and again, they disappeared shortly before noon. Again, the children were found on the slope of a hill with high-growing plants, not far outside of the town. The pattern of children being killed more or less at one spot but on different days is a signature of Garavito. He did not bury the bodies but leave them on the spot. Once he had found a suitable location for the killings, he would use it all over again. The children may have suspected that something was wrong once they arrived but were immediately tied up.
Garavito could not stop himself even in dangerous situations. On the early afternoon of june 8, 1996, a boy went missing in the town of Boyaca. He followed Garavito on his (the boy's) own bike so no violence had taken place. The corpse was found 5 days later decapitated with the severed penis stuck inside of the mouth. The mother of the boy had immediately started a search, and found that the boy had last been seen in a local shop with some other boys and a stranger who bought them sweets. The stranger was identified as Garavito who stayed in town. He was questioned by the police but stated that he sure bought the children sweets but then left alone. Approximately 4 days later, Garavito killed a 13-year old boy in the close by town Pereira.
Signatures of the killings
Apart from the already mentioned behavior, decapitations, or at least their attempt seemed to be typical for Garavito. In many cases, because of the decomposition, the only way to prove this, were notches in the fourth vertebra of the neck. Many of the soft tissue cuts that could be documented were caused by a knive that produced raw lacerations as if the blade was old or notchy. The internal organs were usually left in place; on the abdomen, Garavito did produce multiple stab wounds but no anatomical cuts. The only exception was a 10-year old boy (killed in january 1997) who was found under similar circumstances, but the wounds were produced by a stabbing weapon without a blade (technically: impaling wounds). Dismembering of the corpses only took place in cases where body parts had to be transported out of houses in wich very few killings had taken place. In very few cases, he also put the bodies in bags and sank them together with stones in water.
On many crime scenes, empty bottles of the cheapest brand of local schnapps were found. In fact, Garavito had a habit of abusing alcohol, and left the empty bottles just like the corpses openly at the scene of crime.
By now, it becomes clear that Garavito subdivided suitable killing places into sectors, and killed one child per sector. In many cases, he very slowly tortured the children who were sometimes tied in way so that they could still walk around over quite a distance but not escape. Anal penetration seems to be a common feature of the cases but it remains unclear if this was a post mortem or peri mortem act. Until today, Garavito draws precise maps out of his memory which show the exact locations of the corpses.
Most of the crimes were performed on or around weekends when most children hung around the market places. Garavito tried to lure them away during day time because this raised less suspicion concerning the odd jobs lie offered as well as a possible non-presence at dinner.
Before Garavitos confessions, the public still did not generally accept that one killer was responsible for the crimes. Therefore, allthough there was no indication for it at all, the usual suspects like satanists or other secret organizations were accused. Their responsability was unlikely since no two killings took place at the same time. At the same time, the travel pattern of the offender was highly irregular. Another theory pointed towards alleged organ trade. Since mostly stab wounds were found, and since the conditions at the scenes of crime - identified by blood stains protruding from living persons - were highly unsterile, this theory was quickly dismissed.
Determination of identity of the killer
Garavito had been arrested under the name of a politician. Regular fingerprint identification had not been possible for organizational and technical reasons. In March 1999, after the police checked telephone numbers that had been found in the prisoner's clothing, the investigators discovered that the prisoner's identity was wrong and that he was actually Garavito. By then, Garavtio had long been on the list of suspects. Now, one of the relatives of Garavito handed over a case (box) that Garavtio had given to her. Inside were not only crypic notes but also cut-out passport photographs of many of the deceased children (these were the only trophies that Garavito collected). Also, a calendar with further crypic notes was found. This was later identified as a list of victims according to the dates. Since Garavito does remember all details of his crimes, including the dates, it is not yet understood why he kept track with such a list.
On October 28, 1999, after several weeks of confirmatory investigations, Garavito was for the first time exposed to the fact that his identitiy was known and that evidence for his crimes was found. During the first questioning, he confessed to his crimes straight away and asked god and mankind for forgiveness.
It became clear that since 1992, Garavito had killed more than 200 boys (today's count: 300), and commited numerous acts with sexual background against the will of others. His popular name became "The Beast" (la bestia).
Legal aspects
Cooperation of the different agencies is difficult in a very large country that suffers from constant and extreme political problems, massive violence (especially amongst the guerilla and paramilitary units), and organizational problems. Compared to industrialized countries, pedophilia is quite widespread, mostly because children and juveniles need to gain some kind of income (39% of the chddren in Colombia are considered to live in poverty [Terre des Hommes]). This led to the high number of victims but on the other hand could not be prevented. e.g., several times, Garavito also simply left the country and went to Equador.
The public prosecutors (district attorneys), together with their own investigation units (not the same as the police) are allowed to investigate throughout the country. In the Garavito case, this was used to commission the local investigative unit of Armenia with investigating all related crimes. This was based on the fact that the prime suspect (Garavito) came from Armenia but also that numerous corpses had been found in this region. It seems that other local investigation units did, however, not share all their information with the Armenian police.
Legally, the case against Garavito is not closed because he still confesses to killings. Until 2003, he was technically found guilty 70 times, for 160 separate killings. Since Garavito was considered to be sane (in the sense of being responsible for his acts), he could not be sent to a forensic psychiatric institution for an indefinite time. Therefore he was sentenced to custody in prison. As in the Colombian sentencing system the sentences for every single offence are added up, Garavito was actually sentenced to about 2 600 years in prison. However, this does not mean that Garavito will serve a life time prison sentence. After the reform of the Colombian Penal Code in 2000, a person can neither be sentenced to death nor stay imprisoned for more than 40 years in total (article 37.1 of the Penal Code). Since Garavito is highy cooperative, mitigation, including an earlier release might have to be applied.
Garavito did never appear in court. This is due to a regulation that was introduced to the Colombian penal code to simplify cases in which the defendant fully confesses, and in which objective proof for his crimes is present and matches the confession. In such cases, legally binding verdicts can be passed successively and without a formal trial. Also, the public was massively outraged already, and a regular trial was not sought after by any party.
Personal impressions
Garavito is held separate from other prisoners because it is feared that else he would be killed immediately. He is afraid of getting poisoned, and only takes drinks given to him by few persons. His guards are on very good terms with him which is reflected by the fact that Garavito himself is relaxed and not at all shy towards them.
The stereotype of the "intelligent serial killer" is challenged by Garavito in several respects. The high number of victims is on the one hand explained by his indeed clever way to adapt socially and by changes of his clothing (except of his glasses) to local environments. This seems to be natural to him or well trained. To us, he did not make the impression of a person who is playing a rehearsed role. The only thing he never changed, is the frame of his glasses made of red plastic.
On the other hand, the high number of victims was also due to the chaotic and violent structures in Colombia. E.g., it will not raise any suspicion to work as a street vendor by just buying a used cart and selling some type of fruit. This way, it is very easy for a Columbian person to blend in, especially around busy market places (as Garavito did). Furthermore, due to the poverty, odd jobs are attractive for children victims.
Another observation that might speak against regular intelligence is that Garavito cannot restrict his train of thoughts. He will jump from one topic to the other, and even if he starts a conversation on a topic that he feels is interesting (plane crash, etc.), he will switch to a different topic only seconds, or minutes later. Because of the complete absence of any psychological treatment, he is not used to talk about personal matters, even if it would aid his cause. For example, one of the first things he talked to us about was an article from a popular science magazine that he found very interesting; he had written down notes next to the article. The article was dealing with children abused by their parents. When we asked why this caused his attention, he would absolutely not comment on this issue and switched the topic as if he had not heard the question. This is remarkable because it is the opinion of the police that Garavito was maltreated as a child.
In a picture test that we conducted in 2005 (M.B.), he failed to understand or to solve the quiz items.
From a criminalistic point of view, it is remarkable that Garavito seemed to be too careful to take any trophies from the victims except of the photographs cut out of their I.D. cards. At the same time, he liked to be photographed. Several pictures show him as a street vendor, inside of apartments where he lived, etc.
Travelling for work is quite normal in many economically challenged countries. Therefore, Garavito did not raise suspicion constantly travelling throughout the country. In several cities, he lived together with women who were the same age or older than Garavito and who sometimes had children. in fact, Garavito seemed to be a caring social father since his girl friends never complained about him or stated any form of abuse concerning themselves or their children. They even mentioned that he enjoyed friendly play with his social children. In at least one case, Garavito continuously sent money back to one of his girlfriends during his travels. The investigators believe that Garavito may have lived together with these women on a platonic basis.
The second stereotype of a controlling personality seems to be correct for Garavito. He tries to reach his goals by the most appropriate social methods, i.e. now by full co-operation with the police. However, until now, he showed no sign of true remorse. Talking to the police, he stated his sympa- thy for his victims. in one case, he claimed to have felt sorry when a child told him about its abuse back in the family. Nevertheless, Garavito still proceeded to torture the child to death.
His comments on the personal safety of others are ambiguous. For example, he very early in our conversation warned against walking alone in the streets (which is in fact extremely dangerous in Colombia). We asked ourselves if Garavito was actually concerned about our safety or if he wanted to find out if we were afraid of the whole situation, or if he wanted to put himself in a position of strengh.
It seems that due to his personality, he still cannot control the situation because he does not fully understand the intentions of others. His ongoing confessions might seem to him a way to get out of prison earlier but obviously, the police has their own plans to prevent this. When we visited Garavito, he complained that we did not bring expensive gifts but only symbolic ones (T-shirts, etc.). Instead of telling us, he wrote an informant-style report to the police in which he noted what he remembered from our conversation and what we looked like.
Garavito also told us that he wanted to understand the cause of his actions. Since he does not discuss personal matters in depth, we offered him to comment on the crimes of a different serial offender, either Jürgen Bartsch or Father Denke. He was very interested to hear about the cases (he asked specifically about the number of victims) but did not keep track of this conversation.
Generally, Garavito gives the impression of an open, friendly person. In our opinion, he did not constantly lie to us but seemed to be tense at times. Without being asked, he told us that he would not continue his killings outside of prison and that he had got everything sorted out in his mind.