Leisa JONES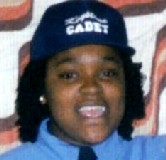 Classification: Mass murderer
Characteristics: Murder-suicide - Arson (set her home ablaze)
Number of victims: 4
Date of murders: July 22, 2010
Date of birth: 1978
Victims profile: Her four children, C.J. Raymond, 14, Brittney Jones, 10, Melonie Jones, 7, and Jermaine Sinclair Jr., 2
Method of murder: Slashing the throats of three of her children with a straight razor. Jermaine died of smoke inhalation
Location: Staten Island, New York City, New York, USA
Status: Committed suicide the same day
---
A mother who saw no way outBy Tevah Platt - Silive.com
August 1, 2010
STATEN ISLAND, N.Y. -- How does a mother murder her kids?
The suicide and killings that left Leisa Jones and her four children dead on the morning of July 22 were likely acts of severe depression and desperation, but psychiatric research suggests that in the mother's own mind, likely warped by mental illness, the murders were acts of love.
The logic is twisted but consistent in such cases, says Dr. Donna Cohen, a professor at the University of South Florida and a leading expert on murder-suicides:
"The person with a mental illness has an intense attachment to the victims and in most cases feels threatened that their relationship is about to change. The motivation is that nobody else can take care of them: 'I'm responsible, and I would rather we'd be dead than not be able to control things,'" she said, surmising, based on the thousands of cases she has studied: "I'd say this mother was feeling unable to provide for them. ... I think she saw herself as a good mother who would rather see her kids' death than to see their world fall apart and not be able to take care of them. That's love, for her."
*****
We know that Leisa Jones was overwhelmed. The mother of four, who was attending beauty school in St. George, had last worked in January at Macy's in the Staten Island Mall, where she was hired on as a holiday-season security guard. She had been indebted to her landlord in Port Richmond and had been evicted for non-payment in 2008 from her home in Washington, D.C., where she was, for a brief period, and unbeknownst to her blood relatives, homeless.
*****
Investigators piecing together the tragedy that took place before daybreak on Port Richmond's Nicholas Avenue struggled at first to determine who was responsible.
From a blazing second-floor apartment emergency responders pulled the bodies of Ms. Jones, 30, and three children whose throats had been slit: C.J. Raymond, 14, Brittney Jones, 10, and Melonie Jones, 7. The youngest, 2-year-old Jermaine Sinclair Jr., was rescued from the fire but died later from smoke inhalation.
Police, who ruled out the possibility that an intruder committed the crimes, originally theorized that C.J. had killed his siblings and set the fire before slitting his own throat. But after finding what they thought was the mother's charred note with the words "am sorry" still legible, they turned to Ms. Jones as a suspect.
The medical examiner ruled last week that Ms. Jones' death from smoke inhalation was a suicide, and C.J.'s death was a homicide. The autopsies revealed that both the mother and teen had ingested some type of pills, but they did not cause the deaths.
Roughly 2,000 Americans a year are killed in murder-suicides. The perpetrator is usually a man; 70 percent of murder-suicides involve couples, and 6 percent involve infants and children, according to data from the Violence and Injury Prevention Program at the University of South Florida.
*****
From various descriptions of Ms. Jones emerges a picture of a mother who was devoted and exacting, yet also harsh and hot-tempered.
Ms. Jones was 16 and living in her native Jamaica when C.J. was born.
She immigrated with her family to Wasington D.C., when C.J. was just an infant leaving him behind for nearly two years while she dedicated herself to arranging his entry to the United States. C.J. was born with a heart problem and frequently fell ill; his mother arranged for surgery he needed in Washington, D.C., and only let family members know about it after the operation was complete, said a cousin, Annette Daley, describing Ms. Jones as "independent."
The New York Post reported from Jamaica that C.J.'s father, Earlston Raymond, said he left Ms. Jones because of her temper. C.J. had, they reported, asked about going to Jamaica to live with his father outside of Kingston. Raymond also told the Post that a close friend of Jones' had called him after the tragedy to say the mother had earlier admitted to her that she was planning to kill the children and burn the house down.
Authorities at Laurie Intermediate School, where C.J. was enrolled, had been concerned about his family life; social workers there had observed Ms. Jones being "verbally or emotionally abusive" toward him, said a school official who requested anonymity.
But friends, neighbors, and other relatives also describe Ms. Jones as doting.
She demanded polite manners from her children and kept them neatly dressed, according to several accounts.
Ms. Jones helped provide for her children by utilizing the by-appointment food pantry at Faith United Methodist Church in Port Richmond; it is not clear whether she had worked since January.
Ms. Daley, speaking by phone from Washington, preferred not to comment on whether Ms. Jones had suffered from depression.
"The family would like to withhold comments on Leisa's personality in order that the investigators can perform a thorough review of the physical evidence to arrive at a factual conclusion," she wrote in an e-mail after speaking with the Advance. "We feel this is the right thing to do as comments on C.J.'s personality and boyish antics caused him to be wrongfully accused. We pray that Leisa and the children are all in God's hands."
*****
While authorities have sought to answer their central question-- "How did this happen?" -- a traumatized neighborhood has grappled to understand a seemingly senseless crime: "How does this happen?"
A bouquet of balloons memorializing the dead loomed over a pile of stuffed animals outside of the Jones' four-plex apartment house last week, the ribbons cinched together by a torn length of crime tape. The image echoed the clash of innocence and brutality that has shocked the community.
*****
Innocence.
The word that arises almost inevitably when children are victimized by crime is doubly poignant when lives are cut short. As the murders unfolded, the Jones children were presumably asleep.
Little information has emerged about the youngest lives that were lost. Relatives told the Advance last week that Brittney liked to write, color and draw, and that Melonie liked to dance.
The two girls reportedly went to PS 44 during the school year and PS 22 for summer school, though PS 22 declined to confirm that information.
Residents of Nicholas Avenue said the family was always together, playing on bicycles and drinking apple juice on their stoop.
Of C.J., we know that the teenager was troubled, although the accounts that helped police build on their initial theory exclude all but his faults. He had been suspended in the spring for being aggressive toward other students, and he had a recent history of lighting fires outside of his home and, the day before he died, at Faber Pool.
He had been referred in June to a special education day-treatment program.
But, Ms. Daley said, "C.J. was still a little boy at heart," who "liked to be under his mom, sucking his thumb and hugging her up. He liked comfort."
C.J. had also reportedly taken on the role of man of the house, looking after his younger siblings.
The night before the early morning slayings, a neighbor said that C.J. had combed his hair and his brother's before bedtime. The children presumably went to sleep happy: They'd be going to Coney Island the next day, their mother had told them.
*****
Murder-suicides involve distorted thinking, researchers say. But, Dr. Cohen says, they are never "senseless" acts:
"A person who commits suicide after murder feels completely helpless and hopeless and has made the decision to die," according to Dr. Cohen. "The murder-suicide is intentional and well planned, often weeks, months, and sometimes years before it occurs. There is usually a trigger, a straw that breaks the camel's back, but most likely she was vacillating between die/live, die/live. To us this is really horrific. In her mind, this was totally rational."
"People who commit familicides aren't malicious criminals," said Dr. Cohen, "they are people who see this as a way out. Leisa probably really, really loved those kids."
---
M.E.: Mother in Port Richmond fire committed suicideBy Peter N. Spencer
July 30, 2010
STATEN ISLAND, N.Y. -- It was the mother.
The city medical examiner agreed with the NYPD theory that last week's deadly fire in Port Richmond was a murder-suicide — but determined the teenaged son did not commit the horrific crime. Autopsy results confirmed 32-year-old Leisa Jones set her Nicholas Avenue home ablaze after slashing the throats of three of her children with a straight razor.
Her fourth child perished in the flames with her.
The city medical examiner determined Ms. Jones died of smoke inhalation and the cause of death was suicide, spokeswoman Ellen Borakove said yesterday. Her 14-year-old son, C.J. Raymond, was killed by a deep slash wound of his throat, the same way his sisters Melonie, 7, and Brittney, 10, died.
No soot was found in the three children's lungs — they were dead before the fire started.
FDNY marshals determined the July 22 blaze had been set intentionally.
Ms. Jones' youngest child, 2-year-old Jermaine Sinclair, was badly burned but still alive when a firefighter pulled him from the apartment. But Jermaine died of smoke inhalation after he was rushed to Richmond University Medical Center in West Brighton.
Toxicology results on both Ms. Jones and C.J. are still pending. Both had undigested pills in their stomachs, but the medical examiner does not feel the results will have any bearing on the findings.
The examination results clearly eliminates the gruesome scenario that police laid out in the early hours of the investigation. At the time, police said they believed C.J. had killed his two sisters with a straight razor, then set the home on fire before slashing his own throat.
The razor was found lodged beneath the boy's body, which was found crumpled in a rear bedroom.
NYPD chief spokesman Paul J. Browne seemed to backtrack from those statements yesterday.
"The investigative premise from the outset was murder/suicide, and [it was] undetermined whether the oldest son or mother was responsible pending the medical examiner's findings," Browne said in a written statement.
Police revealed details of C.J.'s troubled childhood to bolster their theory: He was suspended from Laurie Intermediate in New Springville twice for assaulting an assistant principal and starting a fire in the bathroom; city school officials decided he should be transferred into a special district for severely disabled students; and he was kicked out of Faber Pool for lighting a fire there.
But they did not point to Ms. Jones' own struggles as a single mother with four children, trying to keep her family afloat. She had been attending beauty school in St. George while working part-time as a security guard at Macy's in the Staten Island Mall to make ends meet.
Ms. Jones moved to Port Richmond less than two years ago, after being evicted from her apartment in Washington, D.C., and was homeless for an undetermined time. Her current landlord sued her in February for almost $7,000 in back rent, court documents stated.
The original crime theory began to unravel, however, when a charred note stuck to a butane lighter was found near Ms. Jones' body, with the words "Am sorry" still legible. Forensic handwriting experts determined the handwriting matched that in a diary Ms. Jones kept. But the diary was too damaged to provide any information, sources told the Advance.
Ms. Jones' family and members of the tight-knit community on Nicholas Avenue were appalled by the suggestion that C.J. could do something so horrific. They were even more puzzled when the probe was directed to the mother a few days later.
Ms. Jones' sister, Sharon Scott, said the family had lost faith in the NYPD's investigation, and asked that the FBI take it over.
Many veteran investigators who spoke with the Advance were also puzzled by how quickly the department made public its initial conclusions about the murders, despite the fact that there were still many holes in the theory.
"They certainly botched this up. Now what do they say to the public?" asked one law enforcement source familiar with the investigation.
---
Autopsies in Fire Find Mother Died by Suicide and Children Were MurderedBy Karen Zraick - The New York Times
July 29, 2010
The deaths of four children in a house fire on Staten Island on July 22 have been ruled homicides, while their mother died by her own hand, according to autopsy results released by the city medical examiner's office on Thursday.
Investigators briefly thought the family members were victims of an accidental fire. But when the bodies of three children were recovered from the house, they discovered that their throats had been slashed. The fourth child, a 2-year-old, died later at a hospital. His throat was not cut.
Toxicology reports show the mother, Leisa Jones, 30, died of smoke inhalation, indicating she was alive when the blaze was set — evidence that contradicted a theory that Ms. Jones's 14-year-old son had carried out the killings.
"The investigative premise from the outset was that this was a murder-suicide," said Paul J. Browne, the Police Department's chief spokesman. "It was a question of whether the mother or the oldest child was responsible. We had some preliminary findings from the medical examiner early on and were waiting for a final determination which apparently came today, which identified the mother as a suicide."
The body of the 14-year-old, Romoy Raymond, known as C. J., had been found in a back bedroom with a straight razor tucked under his arm. Neighbors said they had previously seen him lighting fires outside his home, and he had been suspended from school for assault — all fueling the notion that he had committed the murders before killing himself.
But on Sunday, the investigation veered away from him. Among the factors under consideration was a charred note found in the apartment, the handwriting on which matched that of Ms. Jones. Only two words were legible: "am sorry."
The deaths of C. J.'s siblings — Brittney, 10, Melonie, 7, and Jermaine Sinclair, 2 — were ruled homicides last week, and the announcement on Thursday added C. J. as a homicide victim.
Ellen Borakove, a spokeswoman for the medical examiner's office, said the three older children all died from the cuts to their throats. Smoke inhalation was not listed as a factor.
Jermaine died of smoke inhalation and burns. A fire lieutenant had rushed in to save Jermaine, but he was pronounced dead at a local hospital a short while later.
Fire Department officials, who quickly determined the 4 a.m. fire was intentionally set, are still investigating how it began.
A relative at the home of Ms. Jones's mother in Washington declined to comment on the specifics of the autopsy results.
"We just pray for their souls and thank the Lord that we had an opportunity to share their lives," said Don Daley, a cousin of Ms. Jones's.
"Now that they're gone, we hope that they go in dignity and in peace. And no more confusion."
---
ME: Mom's Death In Staten Island Fire Ruled A SuicideBy Shelley Ng - Mcall.com
July 29, 2010
The medical examiner has ruled Thursday that the death of a Staten Island mother, who killied her kids and setting fire to her house, was a suicide.
Leisa Jones, 32, died of smoke inhalation, stated Ellen Borakove, a spokesperson for the Medical Examiner's Office. The autopsy report confirms police's belief she is the one responsible for commiting the murder-suicide and arson that killed herself and her four children.
Cops originally thought Jones' son C.J. Romoy, 14, killed his siblings, torched the house and committed suicide on July 22. He was found with a razorblade underneath his body and had a history of behaviorial problems and setting fires.
But autopsy reports state that C.J. Romoy and his sisters -- 10-year-old Brittney and 7-year-old Melonie -- were already dead before the fire was set and did not die from smoke inhalation. All three kids were found with their throats slashed.
Reports say Jones wrote the badly charred note with the words "am sorry," which was found in the house on Nicholas Avenue in Port Richmond.
"We believe both the note and the diary were written by the mother," NYPD spokesperson Paul J. Browne stated in an e-mail.
Jones' 2-year-old son Jermaine Sinclair also died of smoke inhalation, according to autopsy reports. The boy, who was found near the front door, was rescued from the blaze but died at Richmond University Medical Center in West Brighton.
The autopsy report also showed that Jones and her 14-year-old son had undigested pills in their stomachs, further suggesting she tried to commit suicide and that she may have needed to drug her son before killing him.
Jones was a single mother with children sired by different fathers. She was working part-time as a security guard in the Macy's at Staten Island Mall to make ends meet.
---
It was mom in Staten Island massacre horrorAutopsies clear dead teen
By Larry Celonia and Leonard Greene - NYPost.com
July 26, 2010
The mother did it.
The horrific murder-suicide that ended in an arson on Staten Island was committed by the deranged mom, who slit three of her kids' throats before she killed herself and her baby in the blaze, law-enforcement sources said yesterday.
Cops had at first suspected Leisa Jones' oldest child, 14-year-old son C.J. Romoy, of the heinous act.
But autopsy results now show that neither he nor his two sisters, ages 7 and 10, suffered any smoke inhalation, meaning they were dead before the fire was set in their Nicholas Avenue home, the sources said.
All three children were found with their throats slashed by an old-fashioned barber's straight razor, sources said.
Meanwhile, Jones and her youngest son, Jermaine, 2, both died from smoke inhalation, sources said -- leaving investigators with conclusive proof that the unbalanced mother murdered her three older children first, then set the blaze, trapping herself and her baby.
Both Jones and C.J. still had undigested pills in their stomachs, a source said. Some investigators speculated that this was because she may have needed to drug the teen before she could kill him, and then took pills herself. Sources could not identify the drugs.
Cops yesterday confirmed that a singed note found amid the debris with the words "am sorry" was written by the mother, as The Post reported yesterday.
The deeply disturbed Jones had allegedly told a pal several months ago that she thought about killing the kids and torching the house.
C.J.'s dad, Earlston Raymond, said the friend told him Jones told her: "At times, I feel like killing the kids and burning the house down and killing myself."
"[Jones] made that statement to more than one person," said the distraught dad, who lives in Jamaica and added that he learned of his ex's threats only after the tragedy.
Jones and her children moved to Staten Island several years ago from Washington, DC. Raymond described his ex as hot-tempered and filled with negative thoughts. He said she was trying to sour the relationship between him and his son.
"I'm sorry I signed the paper to send C.J. back to Washington," Raymond said, adding that he never believed his son committed the gruesome crime.
The bodies of Jones, 30, and her children were found Thursday after the 4 a.m. fire. Investigators had originally set their sights on CJ because he was known around the neighborhood for his bad habit of playing with fire.
---
Autopsies Suggest Mother, Not Son, Was Killer in Staten Island CaseBy Fernanda Santos - The New York Times
July 26, 2010
The city medical examiner's office uncovered traces of smoke in the lungs of a mother found dead with her four children in a burnt home on Staten Island last week, suggesting that she was alive when the house was set ablaze.
The autopsies of the dead also revealed that the mother, Leisa Jones, did not have her throat slit by a straight razor, as her three older children did — Brittney, 10; Melonie, 7; and 14-year-old Romoy Raymond, whom everyone called C. J.
The latest developments, while shifting the likelihood of blame to Ms. Jones, did not move investigators to formally declare her the culprit. And the authorities, after several days of back-and-forth theorizing, said they well might never make such a determination of responsibility.
"You try to reach a conclusion because it's essentially your job as an investigator to do that, and if we're able to draw a conclusion on this case, we will," Paul J. Browne, the chief spokesman for the New York Police Department, said in an interview Monday. "But it's possible we never will."
The tragedy that unfolded inside Ms. Jones's second-floor apartment at 302 Nicholas Avenue early on Thursday is a horrific mystery, one complicated by tales of hidden family troubles — financial for the mother, psychological for C. J. — and the fact that all the witnesses are dead.
The Fire Department, which first discounted the notion that the fire had been intentionally set, developed its own theories of what might have happened inside the house, and in what sequence. The Police Department, charged with determining if murder had occurred, had its initial theories, too. There was no evidence that anyone other than one of the family members was responsible; there was some reason to believe that either the mother or the older son could have been the culprit.
Arson investigators work, to some degree, by a process of elimination: which elements did not set the fire and who could not possibly have set it. Autopsy results determined that Ms. Jones's daughters died before the fire, from the cuts to their throats; they were discounted. Their 2-year-old brother, Jermaine Sinclair, died from smoke inhalation while on his way to the hospital, but he was just too young to be considered a suspect.
After discarding an outsider's involvement in the crime, they focused on C. J. and Ms. Jones.
Suspicions among investigators initially leaned toward C. J., a boy described by many as both caring and troubled by a history of behavioral problems. Firefighters found his body in a bedroom. It looked as if he had been kneeling next to a bed and collapsed on the mattress, over the razor used to slash his and his sisters' throats, officials said.
Investigators worked to find out more about both C. J. and his mother from neighbors, school officials and relatives. Soon, stories emerged about the boy's fascination with setting fires, as well as the assertion that the day before his home burned, he had lit an empty potato-chip bag at a neighborhood pool.
There were also his problems at Intermediate School 72: fights, a suspension for assaulting an assistant principal and taunts from students who had given him the nickname "Bum" because he often wore the same clothes.
"Witnesses will point you in a direction that's usually a good direction, but may not necessarily be the right one," Paul Zipper, a veteran arson investigator with the Massachusetts State Police, said in an interview. "This is just one piece of a thorny puzzle."
On Friday, fire marshals who were still combing through the remains of the house, where three other families lived, uncovered a singed note with the words "am sorry" fused to the stick butane lighter believed to have been used to start the blaze. They summoned police detectives back to the scene.
The piece of paper seemed too badly burned for anyone to tell if it was a suicide note. Still, short of autopsy results, it was the first time suspicions began to turn to Ms. Jones, as the handwriting looked more like that of an adult, according to one official who requested anonymity because he was not authorized to discuss private details of the investigation.
On Sunday, investigators matched the note to handwriting samples culled from a diary kept by Ms. Jones. Finding out what killed her and when exactly she died — before or after the fire began — became a new priority.
The autopsy found that she had undigested pills in her stomach, raising suspicions that she may have tried to kill herself.
But again, certainty was elusive. A final conclusion on what killed Ms. Jones and C. J. has still not been issued by the medical examiner's office. Ms. Jones had smoke in her lungs; C. J. did not. Interesting information, but perhaps not decisive.
And so Mr. Browne, the police spokesman, cautioned against developing leading theories, even now. The boy, he said, might not have had smoke in his lungs because he started the fire and killed himself before he could be overcome by smoke. He was, after all, in a room away from where the fire started and away from the rest of his family, at a time when they should all have been asleep.
"We may never know how this transpired," Mr. Browne said.
---
Evidence points to mother Leisha Jones as culprit in Staten Island arson-murder-suicideBy Rocco Parascandola - NYDailyNews.com
July 26, 2010
Medical evidence suggests that Staten Island mom Leisha Jones - and not 14-year-old son C.J. - killed the family in a fiery murder-suicide last week.
No soot was found in the teenagers lungs, indicating he was already dead from a slit throat when the inferno was set, sources said.
There was soot in the lungs of the mother and her 2-year-old son, Jermaine, showing they died of smoke inhalation.
Police initially believed C.J. had set the fire and slashed the throats of his two sisters before slitting his own throat with his mother's straight razor.
But cops changed their mind after a charred note at the scene with the words "am sorry" proved to be in the mom's handwriting.
Ever since Thursday's blaze, C.J.'s father, Earlston Raymond, who lives in Jamaica, has said he believed the mother did it.
The NYPD has not officially declared Jones the killer.
But sources said detectives believe she used the razor to kill daughters Melanie, 7, and Brittany, 9.
C.J. was also slashed, but pills were found in his stomach, and a cause of his death has not yet been determined.
Jones also had pills in her stomach.
---
Staten Island fire-slay 'sorry' in ma's handBy John Doyle, Matthew Nestel andJennifer Fermino - NYPost.com
July 25, 2010
The handwriting on the "am sorry" note found in the charred remains of a Staten Island murder-suicide appears to match that of the dead mother -- not the teen pyromaniac believed to be responsible for the fire and slaughter of his entire family, sources close to the investigation said.
Investigators compared the badly burned note to writings in Leisa Jones' journal, which was found at the scene, and believed they found a match, according to two sources.
But a high-level police source said authorities still could not say who wrote the note or killed the family, only that all signs were still pointing to the oldest son, C.J. Romoy, 14.
The note -- much of which is impossible to read because of fire damage -- was found fused to a butane lighter in the same room as the bodies of Jones and three of her four children.
"The identity of the author of the note remains unknown," another police source said.
The mystery surrounding the note's author comes as C.J.'s heartbroken father told The Post yesterday there was no way his son was responsible -- and he pointed the finger at his ex.
"If anybody could've done it, it would've been the mother because of her temper," Earlston Raymond said at his home in Jamaica.
The devastated dad, who hadn't seen his son in almost seven years, said a close friend of Jones called him after the tragedy to say the mom earlier told her that "she was going to kill the youths and burn the house down."
Raymond said he broke it off with Jones because of her anger issues and flashes of violence.
"[Jones] had pulled a knife on a relative," Raymond said.
It's not clear why, but C.J. also spoke with his dad about moving back to Jamaica.
"I talked to him the Tuesday before he died, he was a happy kid," Raymond said.
But Jones' close friend, Shaquawna Meaders, said she was, "a great mom."
"She's not capable of something like this," said Meaders, 25.
Cops think C.J. slit the throats of his two sisters, Melony, 7, and Brittany, 10, at their Nicholas Avenue home Thursday morning and then set the fatal fire that killed his brother, Jermaine, 2.
The troubled teen's throat was slit as well, and a straight razor with a missing handle was found under his arm.
Police believe C.J. slashed his own throat after killing his sisters, but his official cause of death, along with his mother's is still pending.
C.J. had been suspended from school for three months for discipline problems, which included shoving an assistant principal. He'd also been kicked out of public pool for setting a fire a day before his family was killed.
But Meaders said the family seemed OK the evening before the 4 a.m. fire Thursday.
"She was getting ready to put them down to sleep. They had a trip to Coney Island planned [the next day]," she said.
"She said, 'Good night, girl. I'll see you in the morning.'
"[C.J.] was there combing his hair. When he finished, he started combing his brother's hair. They were always together as a family if they weren't at school."
---
14-year-old C.J. Jones murders family, burns down apartment and slits his own throat, cops believeBy Kevin Deutsch, Sarah Armaghan and Jonathan Lemire - NYDailyNews.com
July 23, 2010
A fire-obsessed 14-year-old Staten Island boy is suspected of the unthinkable - setting his home ablaze as he murdered his family and then slitting his own throat with a straight razor.
Investigators believe C.J. Jones cut the throats of at least two of his younger siblings on Thursday, then ended his own life as the tidy apartment went up in flames.
C.J. was found in the back bedroom of the modest Port Richmond apartment, a razor filched from his mother's hairstyling kit lodged under his body, the sources said.
His three younger siblings and mother, Leisha Jones, lay dead steps away in the living room.
"You'd think only a monster could do this, not a little boy," said Chandra Franklin, 29, a family friend.
"He was a troublemaker when he was younger but we thought he grew out of that. He was the man of the house," she said. "I don't know why he did this, he must have been going through something no one could see."
At first, investigators did not think the fire was suspicious. Then they examined the badly burned bodies and realized C.J.'s sisters - Brittany, 10, and Melony, 7 - had had their throats cut, the sources said.The dead girls were found in the charred living room near their brother, 2-year-old Jermaine, and the body of 33-year-old mom Leisha Jones.
Jermaine died at the hospital. Investigators think the little boy and his mother - found facedown as if she was crawling to the door - died of smoke inhalation.
The three-alarm blaze tore through the second-floor Nicholas Ave. home at 4:15 a.m. and firefighters fought through a wall of flames to find the bodies.
Investigators believe the fire was set just inside the front door, possibly to prevent rescuers from entering the home, sources said.
Detectives are not certain what led to the bloodbath, stunning for its brutality and the young age of the killer.
Investigators were zeroing in on the teen's recent rash of unstable behavior, sources said.
C.J. was kicked out of summer classes at Intermediate School 72 after igniting a fire in a bathroom, and he clashed with his mother, a security guard at Macy's on Staten Island, after setting fire to a bathroom towel at home, neighbors and sources said.
Hours before the inferno, C.J. was spotted igniting pieces of paper outside the family's Nicholas Ave. home as his siblings rode bicycles and drank apple juice.
The teen also had been ejected from nearby Faber Pool that afternoon for setting a fire, the sources said. Staffers at local pools, however, did not remember a boy setting a fire.
"He wasn't an evil child," said stunned neighbor Shaquawna Meaders, 25. "He loved his brother and sisters [and] he was a happy-go-lucky kid."
"[He was] the man of the house," Franklin said. "He took care of his sisters like a dad."
"He never let anything bad happen to them," she said.
No one else in the building was injured. The apartment did not have a smoke detector, which is mandated by law, officials said.
The device must be provided by the building's landlord. The landlord at Jones' building, Albert Morcos, is on vacation in Egypt, residents said.
Stunned by the deaths, relatives and friends mourned Leisha Jones, whom they applauded as a model mother.
"My family, my family!" wailed Marcia Anderson, Leisha Jones' mother.
"She was such a nice person and she was a really good mother," said a weeping Anderson. "She loved her kids ... and I loved her."