Kimveer GILL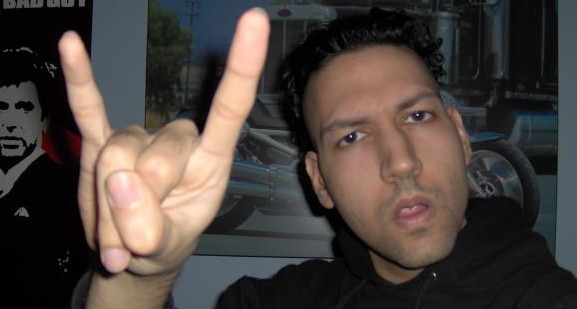 "The Dawson College shooting"

Classification: Murderer
Characteristics: School shooting
Number of victims: 1
Date of murder: September 13, 2006
Date of birth: July 9, 1981
Victim profile: Anastasia Rebecca de Sousa, 18
Method of murder: Shooting
Location: Westmount, Quebec, Canada
Status: Committed suicide by shooting himself in the head the same day
---
The Dawson College shooting occurred on September 13, 2006 at Dawson College, a CEGEP in Westmount near downtown Montreal, Quebec, Canada. The perpetrator, Kimveer Gill, began shooting outside the de Maisonneuve Boulevard entrance to the school, and moved towards the atrium by the cafeteria on the main floor.
One victim died at the scene, while another 19 were injured, eight of whom were listed in critical condition with six requiring surgery. The shooter later committed suicide by shooting himself in the head, after being shot in the arm by police.
Victims were treated at the Montreal General Hospital and other Montreal-area hospitals. It is the fourth fatal school shooting in Montreal, after the École Polytechnique massacre in 1989, the Valery Fabrikant shooting spree at Concordia University in 1992, and a murder at an immigration school in 1997.
Shooting
At 12:30 EDT, Gill parked his car on de Maisonneuve Boulevard near the college and was seen removing weapons from his trunk by bystanders. Gill briefly took a passerby hostage and forced him to carry a bag containing a fourth gun and additional ammunition. Gill opened fire at students outside on the steps of Dawson College at its rear entrance with a Beretta Cx4 Storm semi-automatic carbine, and the passerby fled the melee and hid Gill's bag.
Gill then entered the school and made his way to the cafeteria, almost directly ahead of the school entrance. He positioned himself in the corner of the building, near the microwave oven, and set his bag on the floor. He loaded a pistol, fired a shot into the floor and then shot students Joel Kornek and Jessica Albert, who were standing in front of him.
He then raised the weapon and ordered the remaining students to drop to the floor. He continued shooting at apparently random targets until confronted by two police officers who had been visiting the school at the time regarding an unrelated incident, heard the gunfire, and rushed to the scene.
Meanwhile, additional police officers surrounded the campus. Confronted by police in the school cafeteria, Gill briefly took two more people hostage. He was shot in the arm by police officer Denis Coté and then committed suicide via a gunshot wound to the head at 12:48 EDT.
The police officers attempted to resuscitate him, but failed. At 13:30 they dragged his body outside, covered it with a yellow bag, then continued the evacuation and the search for possible accomplices. Authorities concluded the attack was premeditated, after a short suicide note was found on Gill's body during the autopsy.
Police cordoned off the campus area with orange police tape and swept the school for students left inside. Local radio reports placed the number of police vehicles at approximately 80 and up to 24 ambulances surrounded the building.Students and faculty were evacuated from the campus or left the vicinity of the shooting.
Two shopping centres adjacent to Dawson, Place Alexis Nihon and Westmount Square, directly linked to the Atwater metro station, were evacuated and the green line of the Montreal Metro was shut down for several hours between Lionel-Groulx and McGill.
The Pepsi Forum entertainment centre, which houses the anchor tenant AMC Theatres, opposite the eastern corner of Dawson, was open when many of the students came running into the premises to seek refuge moments after the shooting began. Shortly afterward, the Pepsi Forum went into lockdown under the directives of the Montreal Police. Eventually, one of the Forum's entrances onto St. Catherine Street re-opened under police/security guard to allow monitored access and egress.
A large number of the evacuees were also directed to the nearby Concordia University, where the Concordia Student Union (CSU) and the Dawson Student Union (DSU) are located. The coordination team that was put in place from the CSU and the DSU used the Sir George Williams campus as a temporary shelter (crisis centre) for the evacuated and offered counselling (psychologist, psychiatrist) to traumatized students and staff.
Claude Dauphin (Mayor of the borough of Lachine and Vice-President of the City of Montreal executive committee) had a very close relationship with both of the student unions during the night of the events; Dauphin went to the CSU office's the night of the shooting to meet with both unions to inform them of what the city was doing, and to ask how he could help.
The police also established several phone numbers for parents and friends of the students.
Police reported that they needed a few days to process the crime scene. As a result, officials from Dawson College stated that the school would be closed until Monday, September 18, 2006, scheduled to open its doors at 11:00AM and remain open until 7:00PM and have an "Open House" feel to the day. Classes were scheduled to resume as usual on Tuesday, September 19, 2006.
During a police search at Gill's home an apology note to his family was found. In addition, police seized firearm accessories including holsters and manuals, including those of the weapon he used during attack; they also found a letter praising the actions of Columbine shooters Eric Harris and Dylan Klebold.
Weapons
Gill was armed with a Beretta Cx4 Storm carbine, a Glock 9mm handgun, and a Norinco HP9-1 short barreled shotgun. He fired sixty shots, of which ten were outside the school. With the exception of five shots from his pistol, including the one to kill himself, all the shots came from the carbine.
In addition to his three guns, there were reports of a fourth gun hidden in a bag that he forced a hostage to bring along as he arrived near the campus site. According to TVA's crime reporter Claude Poirier, Gill briefly held a lawyer hostage and demanded that he bring the bag containing the fourth gun and additional ammunition. When the first shots were fired and police arrived, the lawyer fled the scene and hid Gill's bag.
All of the weapons Gill had in his possession can be legally purchased and owned by a civilian in Canada. However, because of the Cx4 Storm's legal classification, specific criteria must be met for different configurations of the carbine. As manufactured by Beretta, the Cx4 Storm is a semi-automatic, pistol-calibre center-fire carbine with a 422mm barrel length.
As such, it is categorized as "restricted" in Canada. Any person with a Possession and Acquisition Licence (PAL) with restricted-class privileges may purchase this weapon, subject to the approval of the Chief Firearms Officer of the respective province. Kimveer Gill did in fact have a restricted-class PAL and his weapons were registered with the Canadian gun registry. Therefore, he owned the weapons legally under Canadian law though he did not obtain an ATT to bring the firearm to the school so it was transported illegally.
Perpetrator and victims
Shooter
Police initially looked for as many as three suspects, but Montreal Police Chief Yvan Delorme later confirmed that there was only one shooter, who was shot and killed at the scene. Many eyewitnesses described a man with a Mohawk hairstyle, wearing a black trenchcoat, black trousers with metal studs, and combat boots. The suspect carried three weapons, including a semi-automatic rifle.
That evening, a Sûreté du Québec spokesperson confirmed to LCN TV reporters that the shooter was a 25 year-old male, born in Québec. Other sources state he is of "Indian-Canadian" descent. Police found his car, a black Pontiac Sunfire, parked close to the school, and later searched the house where he lived with his mother, removing a computer and other belongings.
Around midnight on Wednesday, police confirmed to the media that the suspect was Kimveer Gill, a 25 year-old Laval resident, a graduate from Rosemère Secondary School. An autopsy later revealed that Gill committed suicide after being hit in the arm by police officer Denis Coté's gunfire. The autopsy also revealed that the shooting was premeditated, as a short suicide note was then found on Gill's body.
The killer's profile was discovered at VampireFreaks.com under the screen name "fatality666"; the last login was at 10:35 on the day of the shooting. The profile was subsequently restricted to registered users, and then removed entirely.
The French-language television network TVA reported that security camera footage from Place Alexis-Nihon showed Gill staking out the area as far back as August 10, more than a month before the shootings.
Victims
The police confirmed the death of one victim, an 18 year-old woman who was shot in the abdomen and died at the scene. Canadian newspapers later identified the woman as Anastasia Rebecca de Sousa. The Montreal Police Service later reported that 19 other people had been wounded.
One victim, 22 year-old Leslie Markofsky, who was reportedly at Dawson College to visit friends, suffered two shots to the head. Markofsky underwent intensive surgery; the doctors removed one bullet, and he remained in a coma for one week after the shooting as doctors determined whether they should try to remove the second bullet. As of October 28, 2006, Markofsky is out of the coma in excellent condition and is recovering at a special facility.
Another victim, Jessica Albert, was in a medically-induced coma as of September 21, 2006, having suffering from extensive damage to the abdomen. She is no longer in a coma, and was released and sent home. Her recent physical condition was monitored and she has healed perfectly.
Joel Kornek created the website Kill Thinking (named after lyrics by 30 Seconds to Mars) a couple of months after the shooting. The goal of this website is to fight depression.
Response
Students and faculty
Some student leaders criticized the immediate response of the Dawson College administration. The Chronicle of Higher Education reported that "if it hadn't been for help from the Student Union at nearby Concordia University... many of the Dawson students would have had no one to turn to for help."
Richard Filion, Dawson College's director general, announced that staff and faculty would return on Friday, September 15, and that classes would resume on Tuesday, September 19, 2006. The school invited all students to join them on Monday, September 18, 2006 to meet with staff and faculty for information and support, as well as to retrieve belongings that had been left behind. It was announced that grief counseling and support services would be available on an ongoing basis.
In addition, one of the victims, 18-year-old Hayder Kadhim, who received two bullet wounds in the head, challenged Prime Minister Steven Harper to a gun control debate in a public speech on CBC in response to the shooting.
Politicians
Canadian Prime Minister Stephen Harper stated the shootings were a "...cowardly and senseless act of violence..."
Interim Liberal Party leader Bill Graham and Member of Parliament (MP) Lucienne Robillard: "We must act as a country to show our compassion for those whose lives have been dramatically altered by this inexplicable event."
Bloc Quebecois Leader Gilles Duceppe: "It's tragic. We can never explain why these things happen. At the Polytechnique women were targeted. But here, we have no idea." Duceppe also suggested the need for a national gun registry.
New Democratic Party Leader Jack Layton mentioned that it "was a grim reminder of previous school shootings" and that it hit particularly close to home for him; Layton was born and raised in a suburb of Montreal and attended McGill University, a short distance from Dawson College.
Quebec Premier Jean Charest stated "We are deeply saddened for the victims, the families, the parents of the children who study at Dawson."
Montreal Mayor Gérald Tremblay stated "This is so tragic. How do we talk to the parents who are going through this? All I can say is that I feel for them, and I care for them."
Video gaming community
Danny Ledonne, creator of Super Columbine Massacre RPG, expressed his sorrow at the shootings, asked members of his web site to "... be aware of the sensitive nature of Montreal right now and of those who were affected by this shooting," and explained how his game is not designed to train shooters. LeDonne is reported to have vomited on hearing reports that Kimveer Gill was a fan of his game. The game Super Columbine Massacre RPG is not mentioned on Kimveer Gill's Vampire Freaks profile amongst his list of favorite video games, nor in his online journal.
Ian Bogost of Water Cooler Games says "A tragedy like this saddens and disturbs us all... Gill was a disturbed man [...] he clearly needed help he did not get."
Complaints about media coverage
Jan Wong controversy
An immediate controversy arose about an article regarding the Dawson shootings by journalist Jan Wong, of the Toronto-based Globe and Mail. Three days after the event, Ms. Wong, who was born and raised in Montreal and is the daughter of Chinese immigrants, wrote a front-page piece titled Get under the desk, in which she drew a link between all three school shootings in Quebec history (the École Polytechnique, the Concordia University and the Dawson College killings) and the nature of the Quebec society and its protective language laws.
Wong suggested the fact that the three perpetrators were not old-stock French Quebecers (the shooters were Algerian, Belarusian, and Indian in descent) was related to their murderous actions since, she claimed, they were alienated from a Quebec society concerned with "racial purity." Accused of "Quebec bashing," Wong's writing soon created public outcry in Quebec and political condemnation. Quebec Premier Jean Charest called the article a "disgrace", stating that it "betrays an ignorance of Canadian values and a profound misunderstanding of Québec."
On September 20, 2006, Prime Minister Stephen Harper pronounced it "prejudiced, absurd, irresponsible and without foundation"; the same day, the Canadian House of Commons unanimously passed a motion requesting an apology for the column.
Wong's writing followed the comments of Professor Elliott Leyton, a social-anthropologist whom CTV says is probably the world's most widely consulted expert on serial homicide. Interviewed by CBC Newsworld on September 14, 2006 about the Dawson College shooting, Leyton stated that because all three such murderous rampages in Quebec involved a killer who was either an immigrant or a child of immigrants, it warranted an examination of government and societal attitudes.
Broadcast Code violation
In 2007, the Canadian Broadcast Standards Council faulted CKNW, a radio station in Vancouver, British Columbia for airing "potentially dangerous information" during the Dawson College shooting. During the incident, CKNW had simulcast content from its sister stations in Montreal which included students speaking by cellphone from inside the school.
A Vancouver man complained that the content could have told the gunman where the students were. The council said that as a result of modern technology reducing geographic distance as a barrier, CKNW had breached Section 10 (coverage of violent situations) of the broadcast code. The station broadcast the decision as required, but did not air an apology.
Following wave of school shootings
The Dawson school was the start of a wave of school shootings, in a similar manner to the "copycat" shootings following the Columbine Massacre.
September 15, 2006 Green Bay, Wisconsin, USA; Two 17-year-old boys and one 18-year-old boy were arrested on suspicion of a possible shooting attack at Green Bay East High School. News reports said they were depressed and were fascinated with the Columbine High School Massacre and the Dawson College Shooting. Numerous weapons were found in their homes.
September 16, 2006 St. Louis, Missouri, USA; A senior student of Westminster High School, Austin Vincent, reportedly text-messaged his friend, saying he would commit suicide. This was later forwarded to a counselor, who called the police. He did not attend school on September 16. School got out at 3:00, and he arrived around 3:45. He got out of his mother's car holding a rifle. Police were already on the scene. Vincent reportedly pointed the rifle at his head, and then waved it at the police. Officers took 3 shots, and he was hit in the leg by at least one. He was taken to a hospital in stable condition. He would later be tried as an adult.
September 16, 2006: Montreal, Quebec, Canada; Rajiv Rajan, 25, a former schoolmate and friend of Gill is alleged to have sent an email to three acquaintances of his praising Gill's action, and hinting that he may do the same. He was arrested for uttering death threats and submitted to a 30-day psychological evaluation."
September 18, 2006 Hudson, Quebec, Canada; A 15-year-old was arrested after uttering death threats via the same Internet site as Kimveer Gill. He was planning a similar shooting at a senior high school in the Montreal suburb of Hudson.
September 27, 2006: Bailey, Colorado, USA; Duane Roger Morrison, a 53-year-old man, entered Platte Canyon High School, reportedly saying that he had a bomb. Morrison took six female students as hostages, later releasing four of them whilst keeping two. One of the remaining hostages was shot, wounded critically and taken away by air ambulance. The other was not wounded. Paramedics at the scene confirmed that Morrison shot and killed himself.
September 29, 2006: Cazenovia, Wisconsin, USA; At Weston High School, 15-year-old Eric Hainstock shot his high school principal, who then managed to wrestle Hainstock to the ground. The principal died later in hospital.
October 2, 2006, Lancaster County, Pennsylvania, USA; A gunman took hostages and eventually killed five girls (aged 7–13) and himself at West Nickel Mines School, a one-room Amish schoolhouse.
October 9, 2006 Joplin, Missouri, USA; A 13-year-old student fired a cheap imitation AK-47 inside his middle school after confronting two other students and his principal. After firing a shot into the ceiling and breaking a water pipe, the student's gun jammed when he attempted to fire additional shots. The student was then confronted by police officers and taken into custody. The identity of this student is yet to be released. Officers also found a note in the student's backpack indicating that he had placed an explosive in the school (which has 700 students). No one was injured in the incident.
November 20, 2006 Emsdetten, Germany; An 18-year-old former student entered the Geschwister Scholl school in western Germany with 2 sawed-off shotguns and an explosive device, and injured a teacher, 9 students, the school janitor, and 16 police officers. Police stormed the building, and the shooter released several smoke bombs as he retreated to the third floor, which caused most of the police injuries due to smoke inhalation. The suspect apparently killed himself. Police later found a suicide note on the man's website explaining he was "generally frustrated" and didn't see a reason to live. The site also contained pictures of the man brandishing various types of rifles.
---
Kimveer Gill (July 9, 1981 – September 13, 2006) was the shooter involved in a school shooting referred to as the Dawson College shooting at Dawson College in Montreal, Quebec, Canada on September 13, 2006.
He injured at least 20 people, killed one, then committed suicide by shooting himself in the head, after being shot in the arm by police during the incident.
Personal background
Kimveer Gill graduated from Rosemere High School, and lived in the borough of Fabreville in Laval, Quebec at the time of the attack and his suicide.
Gill briefly received military training from the Canadian Forces Leadership and Recruit School in Saint-Jean, Quebec, from January 17 to February 16, 1999. He did not complete his basic training for unknown reasons. He was deemed unsuitable for military service and agreed to leave before receiving extensive weapons training.
French-language television network TVA reported that Gill was a member of a shooting club and visited the Ville Saint-Pierre facility occasionally before the day of the shooting. Gill's mother, Parvinder Sandhu, told a South Asian radio station, Radio Humsafar, that Gill regularly spent time practising his shooting.
Gill's funeral was held on September 19, 2006 in Dollard-des-Ormeaux, Quebec. There was strict security outside, and only invited guests were allowed to attend the ceremony. The ceremony was held the same day as the funeral for his victim, Anastasia De Sousa.
Kimveer Gill described himself in his profile on VampireFreaks.com, which is no longer accessible: "His name is Trench. You will come to know him as the Angel of Death . "He is male. He is 25 years of age. He lives in Quebec. He finds that it is an O.K place to live. He is not a people person. He has met a handful of people in his life who are decent. But he finds the vast majority to be worthless, no good, kniving, betraying, lying, deceptive, motherfuckers. Work sucks..........School sucks..........Life sucks..........What else can I say. Metal and Goth kick ass. Life is like a video game, you gotta die sometime."
He also wrote, "I hate this world, I hate the people in it, I hate the way people live, I hate God, I hate the deceivers, I hate betrayers, I hate religious zealots, I hate everything ... I hate so much ... (I could write 1,000 more lines like these, but does it really matter, does anyone even care),"
In extensive interviews with friends, teachers, and former colleagues, Kimveer Gill was described as a quiet, nice, sensitive, and generous person. He was described as "the nicest, gentlest person" with "a heart of gold". Despite early media reports, most people from his high school years remember him having friends and certainly never being bullied.
His friends say that near the end, Kimveer Gill had a fascination with 9/11 conspiracy theories, the war in Iraq, and the 1999 Columbine High School massacre. He liked Jack Daniel's whiskey and the odd hit of ecstasy. In the last few months of his life, he cut off contact with friends, and seemed sadder than ever.
Dawson College shooting
On September 13, 2006, Gill arrived at Dawson College in Montreal and opened fire on students within the main building, killing Anastasia De Sousa, 18, and wounding nineteen other people before officer Denis Côté and other police officers shot him in the arm. Gill then turned his gun on himself and committed suicide, according to witnesses, authorities, and the autopsy report. Authorities concluded the attack was premeditated, after a short suicide note was found on Gill's body.
Possible attacks on other schools
In mid-January 2007, the Montreal police department revealed additional information mentioned that Gill planned on doing similar attacks at other institutions across the city of Montreal. Among those included a secondary school in Laval, Vanier College, and the Université de Montréal. Police have also revealed that Gill planned to kill several members of his family. Some plans and maps were found in Gill's car near the site of the Dawson College event.
Possible motives
In Kimveer's online journal there are several possible motives. Some of the more obvious are the following.
"People kill each other Rape women Molest children Deceive and betray Destroy lives Bullying and torturing each other at school What kind of world is this? What the fuck is wrong with people. This world….this life, is worst than hell. You see You see what kind of world we live in No No, I don't think you see You still don't"
"I'm so sick of hearing about jocks and preps making life hard for the goths and others who look different, or are different. The other day on T.V. they were talking about this 15 year old kid that was killed by the cops, cuz' he took a fake gun to school. Then they said he was emotionally disturbed and suicidal. Aaaaa, Duh!! If people were making your life a living hell wouldn't you be hurt emotionally. How come no one ever talkes about those MOTHER FUCKING JOCKS AND PREPS who's fault it is. Oh no. Heaven forbid. We couldn't posibly say that. Why does society applaude jocks? I don't understand. They are the worse kind of people on earth. And the preps are no better, they think they're better than others…………but they're not. And all of society applaudes the jocks and preps. As if we are all supposed to be like them. Newsflash motherfuckers: We will never be like them. NEVER."
And, perhaps most obviously…
"Stop Bullying It's not only the bully's fault you know!! It's the teachers and principals fault for turning a blind eye, just cuz it's not their job. You fuckers are pathetic. It's the police's fault for not doing anything when people conplain (oops, my mistake, the cops are corrupt sons of whores, so it's not like they can do anything about it.) FUCK THE POLICE It's society's fault for acting like it's normal for people to be assholes to each other. Society disgusts me. It's everyone's fault for being so apathetic towards fucking everything that doesn't affect them personally. FUCK YOU SOCIETY."
A handwritten diary found by police at Gill's home revealed Gill's hatred for the world. "It was very obvious his state of mind was deteriorating greatly over the last three weeks," a police source said.. In a statement made on Friday, October 20, 2006, the head of the major crime squad for Montreal police Richard Dupuis states: "We know he was angry against the world, so it was a kind of vengeance...There is no explanation why Dawson. It could be Dawson, it could be another place".
Vampire freaks online profile
An online image gallery on Gill's vampirefreaks.com blog, under his handle "fatality666" contained more than 50 photos depicting the young man in various poses. In several images, Gill either points a Beretta Cx4 Storm semi-automatic carbine at the camera, or wears a long black trench coat or what he identifies as combat boots. Most of the photos showing Gill with weapons were taken by a friend, according to his mother.
Among his many posted grievances, he stated that he hated school and work. Gill also referenced more than 50 movies, and 3 TV shows.
Wikipedia.org