Khoua HER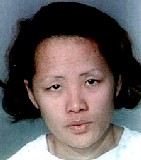 Classification: Mass murderer
Characteristics: Parricide - Depression
Number of victims: 6
Date of murders: September 3, 1998
Date of arrest: Same day
Date of birth: December 31, 1973
Victims profile: Her six children, Kouaeai Hang, 11; Samson Hang, 9; Nali Hang, 9; Tang Lung Hang, 7; Aee Hang, 6; and Tang Ke Hang, 5
Method of murder: Strangulation
Location: Saint Paul, Ramsey County, Minnesota, USA
Status: Pleaded guilty. Sentenced to 50 years in prison with no possibility of parole for more than 33 years on December 2, 1998
---
In Minnesota, Khoua Her, 24, strangled her six children, ages 5 to 11, because she was depressed over her responsibilities. The police had been to her home fifteen times in a year and a half, responding to domestic violence calls, but social workers had not noticed any apparent danger to the children.
The mother, who called 911 after the slaughter and spoke of suicide, was transported to the hospital with an extension cord still loosely tied around her neck. The children were found throughout the house. In a plea deal, she received a sentence of fifty years in prison.
---
Her Sentence: 50 Years
Hmong mom pleads guilty in deaths of 6 kids
By Stacy Lavilla - AsianWeek.com
December 3, 1998
Khoua Her, married at 12 and a mother of six before she turned 21, now knows she won't see the outside of a prison until her late 50s as a result of having killed her six children.
Though Her pleaded not guilty Nov. 13 in her children's Sept. 3 stranglings, she reversed course Monday, entering a guilty plea to six counts of second-degree murder. Her attorney, Bruce Wenger, said his client chose to accept a 50-year sentence with no possibility of parole for more than 33 years rather than risk a life sentence, which automatically would have been handed down if a jury had found her guilty.
"She is 24 now, and she will be done with her sentence at the age of 57 and theoretically have a life beyond this," Wenger said. "If we went for first degree murder and she were convicted, she never would have been free."
During a 45-minute hearing, Her tearfully told a packed courtroom that she had been suicidal and worried about what the children would do without her. "I strangled their necks," the Laotian-born Hmong woman said through an interpreter. "If I died, then nobody would love my children."
To Wenger, such sentiments point to the probability that Her was suffering from mental illness at the time of the slayings, a contention he still believes could have held up in court.
"We believed she didn't think she did anything wrong," Wenger said. "She decided she was going to take her own life-commit suicide-and she was concerned about who was to care for her six children after she was gone.
"She believed nobody would, and thought the only way she'd be able to care for her children was to take them with her," he said. "She thought this was an altruistic act and was doing this out of love for her children."
Wenger said his client found herself overwhelmed by the extraordinary obstacles she'd had to endure in her young life: as a child, she was raped in a refugee camp, and at 12, she married Tou Hang, the children's father. By September, she was estranged from him and in severe financial peril, facing eviction from her two-story townhouse in St. Paul's McDonough Homes housing project. At that point, Wenger said, "I think it just became too much for her, and she decided to take her own life."
After making that decision, he said, Her called her children in one by one, from the oldest to the youngest. When each child came to her side, Wenger said, Her strangled them with a black piece of cloth, he said.
Then Her tied an electrical cord around her neck and to a light fixture on the second level of her home. She jumped off a balcony, attempting to hang herself. Said the lawyer: "We believe that she went unconscious because of the strangulation and then at some point, the light fixture apparently broke, and she then fell one flight."
When Her regained consciousness, she was on the ground with a hurt back. Not knowing what to do next, she called for help.
"She didn't know how to make a second attempt at taking her life," Wenger said. "She didn't have a gun, she didn't have poison, and she was not physically able to make the same strangulation move because of her injuries.
"There was nothing left to do but call 911."
What was recorded in that call became a key piece of the prosecutor's evidence. On it, a woman identified as Her admits, "I killed the kids. I don't know why I killed the kids."
Assistant Ramsey County Attorney Chris Wilton said Her's sentence meted out justice for the taking of those six lives.
"I think that a 50-year sentence is very just," he said. "We look to somehow provide justice in a case like this. There is no amount of time or money that can somehow equal not only one child's life but six childs' lives."
Hmong community advocates reiterated their view that more culturally appropriate services might have helped Her before it was too late, and the Hmong American Partnership in St. Paul indicated it would continue pushing Minnesota state legislators for improved services for Hmong immigrants, having already met with residents and state legislators to discuss needs within the Hmong community.
"I believe if she spoke to somebody and talked to someone on this issue, I don't think this would have happened," said William Yang, executive director of the organization.
Lee Pao Xiong, president of Hmong National Development, said he believed that if Her had consulted a Hmong-speaking mental-health professional, her suicidal tendencies, and the tragedy that followed, could have been averted.
"If we have trained people in non-profit organizations, they may have caught it," said Xiong, who says adding more Hmong-speaking counselors needs to be a top priority. "I don't know if she was assigned to a Hmong social worker ... but if that person were Hmong, she might have mentioned that her life was not worth living anymore."
Her's sentence came a week after a 13-year-old Hmong teenager in Eau Claire, Wis., was sentenced to a year's probation for killing her baby after she gave birth in a YMCA bathroom stall. The girl, who conceived as a result of rape, killed her son June 5 by stuffing toilet paper in his mouth and placing him in two plastic bags. A janitor found the body in a garbage can in the bathroom. An autopsy determined the baby died of asphyxiation and skull fractures, court records said.
Circuit Judge Benjamin Proctor also ordered that the girl live in a foster home and that she visit her son's grave every month for the next year.
"He came up with a fair and a just decision," said Mary Liedtke, the girl's attorney. "The facts are emotional, but he applied the law. It is such a tragic case."
---
Minnesota Mom Arraigned for Murder
By Stacy Lavilla - AsianWeek.com
November 19 - 25, 1998
With her six children buried for more than two months, Khoua Her, the young mother accused of strangling them to death, now faces the daunting task of convincing state authorities that she shouldn't be convicted of murder.
After a state-ordered psychiatric evaluation found Her competent to stand trial, she was arraigned on six counts of second-degree murder in the deaths of her children, ages 5 to 11. Her court-appointed attorney, Bruce Wenger, entered not guilty pleas on her behalf.
"She cried throughout the whole appearance ... She wasn't able to stop crying the entire time she was in court," Wenger said, adding "[She was crying at the thought of] somebody killing all of her six children and her being charged with it."
Court officials hope to get the trial under way by mid-February. If Wenger has his way, it'll take place far from St. Paul, or even Minnesota. At the hearing, he argued for a change of venue, saying news coverage of the September deaths would make it impossible to find impartial jurors.
"There is precedent for moving [a trial] throughout the state, to any county within the state, but I don't think that is far enough," Wenger said. "I think the whole state has been saturated with this story. My request is to ask to have it moved to the coast, either to New York or California."
Wenger said he has not decided whether to argue that his client was mentally ill; he has 30 days to file such a defense. Meanwhile, Her remains in a detention center in St. Paul, undergoing more evaluations, this time by independent experts. "State-sponsored evaluations oftentimes are pro-prosecution," Wenger explained.
Her's six children were found dead Sept. 3 after police say she called 911 and told officials she was attempting suicide. According to a taped version of the call released to news media, Her told the dispatcher: "Well, I killed the kids. I don't know why I killed the kids."
Police responded to the scene, as they had dozens of times before, and found Her lying on the floor with an extension cord wrapped around her neck. They also found Her's three sons: Kouaeai Hang, 11; Samson Hang, 9; and Tang Lung Hang, 7; and three daughters, Nali Hang, 8; Aee Hang, 6, and Tung Ke Hang 5, scattered throughout the apartment.
Before the killings, Her was recalled by many as inattentive or overwhelmed as a parent. Others remembered the marital strains between her and estranged husband Tou Hang, whom she wed at age 13. Police had been called out to the family's home at least 16 times since 1996.
Wenger said he has yet to confirm that Her's voice is the one on the 911 tape prosecutors are offering as evidence.
"I still don't know who made that 911 call," Wenger said. "I don't know if there were language problems. I know Khoua speaks some English but I know she doesn't speak English fluently... If she did make a call it could be misinterpreted to what she was saying."
Moreover, Wenger said, "I am concerned about her estranged husband," saying that he might have been motivated by "sheer desperation."
"He had threatened her and the children for months and years," Wenger said. "This is a retaliation because he finally had a restraining order brought against him, and she finally managed to have him move out, and he didn't want to lose anything."
Doug Wills, commander of the St. Paul Police Department, said police were not aware of Hang's association with any gang, saying, "Attorneys will just throw anything up there and see if it sticks."
Though he confirmed that Her did file a report describing an assault on a minor, he questions whether Hang and his associates had anything to do with the children's deaths.
"There was a criminal sex conduct report made on a juvenile, but that case was closed, and there was no prosecution on it," Wills said, adding that he wasn't aware of any restraining orders filed on behalf of this case. "Because the victim was a juvenile, that information isn't public."
Hang himself could not be reached.
Wenger points to the handling of the report as yet another instance in which local authorities brushed off Her's complaint.
"I think that the police did not treat her seriously when she was reporting the fact that the children were sexually assaulted and she was sexually assaulted," Wenger said. "After several reports, there were not arrests, so I think she was not being treated fairly by the police, they were discounting what she was saying."
When asked about Wenger's suggestion that Hang committed the murders, prosecutors said they are quite sure they have the right suspect.
"I can't really get into the facts," said Chris Wilton, assistant county attorney with the Ramsey County Attorney's office. "I can tell you that I am very confident that we have the right person. I am extremely confident.
"That confidence is based on the 911 tape, the police reports, based on the totality of what I know," Wilton said. "If I thought for one second it wasn't the right person, she wouldn't be in custody."
The county prosecutors office has yet to decide whether to upgrade the charges to first-degree murder. Said Wilton:
"It hasn't been decided yet. I think the decision will be made very fast, though."
---
6 Children Found Strangled After Mother Confesses to 911
By Dirk Johnson - The New York Times
September 5, 1998
A mother of six, living in poverty and estranged from her husband, called 911 on Thursday night, the police said, and made a shocking statement: she had killed her children.
Police officers and paramedics rushed to her apartment and found the bodies of three girls and three boys, ages 5 to 11. The woman, Khoua Her, 24, was lying inside the doorway wearing a fancy red dress. The body of one of the children was behind her.
The woman was in custody at Region's Hospital here. The medical examiner's office said the children had been strangled.
In the call to 911, the woman had spoken about suicide. But it was unclear whether she had harmed herself.
As a 13-year-old girl, Khoua Her was paired with her husband in an arranged marriage in her native Laos, neighbors said. When her babies started to arrive, they came almost every year, six of them altogether.
Minnesota is a center for the Hmong, refugees from Laos who have long struggled economically. But the police and civic officials were careful to play down any notion that such a horrific event had any cultural underpinnings.
The police had been called to the apartment at least 15 times in the last 18 months for domestic turbulence.
Calling the deaths ''very, very tragic,'' Chief William Finney of the St. Paul Police said: ''We see this across cultures. It doesn't matter what culture you're from, American or otherwise.''
The family lived in a two-story housing project, which is racially and ethnically mixed.
This afternoon, there was a hush and a somberness among adults and children who could not quite believe what had happened.
Not long after the deaths, more than 150 people gathered outside Thursday night. A voice called out for respect, pleading, ''Can we get a moment of silence for these six angels that's gone?'' The Star Tribune reported.
In recent months the woman's husband, Tou Hang, had left the apartment, and she had been dating another man, neighbors said. One neighbor said she saw Ms. Her ''scoop up the kids'' and chase them inside when he came to call recently.
Chief Finney acknowledged the many police visits to the apartment for domestic violence, but said, ''There was never any indication the children were in this kind of danger.'' Police records show at least eight calls to the apartment since January.
Mai Xiong, a friend of the woman's new boyfriend, told reporters that the mother loved her children, but that she had regretted marrying to young.
The friend she Ms. Her was ''depressed over the amount of responsibility she had.''
She told The Star Tribune: ''She basically missed out on all her teen-age years. She wanted to have fun.'' She added, ''I always thought of her as kind of odd, but I didn't think this would ever happen.''
A neighbor, Christopher Yang, said the parents had taken turns taking care of the children. He described the mother as ''someone who was not really taking care of her kids,'' saying that she would sometimes leave the apartment without taking them.
The children were scheduled to return to school next week.
Minnesota has long been a center of resettlement for refugees, largely because of the work of Lutheran Social Services and other religious organizations. Thousands of refugees from Somalia have settled in Minneapolis in recent years.
The Hmong have had a difficult time in America. Most are poor and illiterate, and street gangs have been growing among their young people. Arranged marriages are common in the Hmong culture. In general, the Hmong people do not mix very much among other cultures.
Neighbors said the family had lived in St. Paul for several years.
Mayor Norm Coleman of St. Paul described the deaths as ''a tragedy of overwhelming proportion,'' adding, ''We're all shaken, the community is shaken.''
The police identified the dead children as Kouaeai Hang, 11; Samson Hang, 9; Nali Hang, 9; Tang Lung Hang, 7; Aee Hang, 6; and Tang Ke Hang, 5.
The apartment building was roped off with yellow police tape today, and few of the children played in the playgrounds.
''There's usually a lot of kids playing,'' said Sade Kelly, 12. ''Now it's kind of empty."
---
Why Her?
Hmong activists address the despair that turned deadly for one Minnesota family
By Stacy Lavilla - AsianWeek.com
Nestled near the Mississippi River, St. Paul, Minn., still reflects for many Americans the "morning in America" Ronald Reagan alluded to more than a decade ago: Here, in the land of Prairie Home Companion, plenty of folks still know and trust their neighbors. Here, you can still buy a nice house for less than $100,000 and send your kids to good public schools.
But Khoua Her's six children didn't start school last week with the rest of their classmates, because they were dead--strangled, police say, by their mother's hand in one of the city's worst multiple homicides. There were plenty of warning signs: the times police responded to domestic violence calls at the Hmong family's house; the time, says her estranged husband, that she pulled a gun on him; the time, says her mother-in-law, that she refused to touch, let alone take care of, her newborn eldest son.
And now, it's time for mourning in St. Paul, where 1 in 10 of the 272,000 residents is Hmong. In the wake of the deaths, hundreds have packed community meetings to talk about how to prevent more tragedies. Hundreds more paid their respects to the slain children, ages 5 to 11, in a four-day funeral that ended with their burials Monday.
Their 24-year-old mother did not attend. Charged with six counts of second-degree murder in her children's Sept. 3 stranglings, Her is being evaluated at a state hospital to determine whether she is mentally competent to stand trial. Her bail is set at $1 million.
"This is a really tragic event, not only for Minnesota but for the United States," said William Yang, executive director for Hmong American Partnership in Minnesota. He said his conversation with Her's sister-in-law revealed that Her, who speaks some English, was still unclear this week about what had happened to her and her family.
"Khoua does not fully understand what's going on," said Yang, whose group is now trying to set up a Hmong crisis hot line. "Somebody in the family did speak to her briefly, and she said she is puzzled by the situation."
Meanwhile, police say their investigation is far from over. "Further evidence needs to be evaluated, the investigation is continuing, and we're still doing interviews and getting physical evidence," said Doug Wills, a St. Paul police commander.
Authorities are still waiting for toxicology test results on the bodies, which could determine whether the kids had been fed poison before being strangled. In addition, police are looking for Her's boyfriend. Though he is not identified as a suspect, police hope he can provide additional information.
County prosecutors, too, are waiting to decide whether to upgrade the charges to first-degree murder.
"We have not made a final decision of whether to present this case to a grand jury," said Jack Rhodes, chief of staff for the Ramsey County Attorney's Office. He said prosecutors will continue to examine evidence as it comes in, and they must also wait for the results of Her's psychiatric evaluation. That's expected to take much longer than the week initially estimated, but Rhodes said he doubted it would take months, as some have predicted.
"The next court date has not been set," Rhodes said. "After that evaluation is completed, that will happen."
If Her goes to trial, she will plead not guilty, said Bruce Wenger, her court appointed attorney.
"We will enter 'not guilty' at the earliest opportunity," Wenger said. "No probable cause has been found yet."
While Wenger said he was concerned about Her's mental state, he wouldn't say whether Her's defense would be based on mental illness or other circumstances.
"We don't even know if we're going to be using that kind of defense," Wenger said. "Right now there is no proof as to who did what."
The tragedy unfolded exactly two weeks ago today, when police received a distraught 911 call. According to a criminal complaint, Her first said she was killing herself but finally told the dispatcher: "Well, I killed the kids. I don't know why I killed the kids."
Earlier that day, according to police reports and court documents, Her had walked out of her apartment wearing a red dress, described as a ceremonial garment or evening gown, as four of her children watched from an upstairs window. Later, she walked back to the apartment with two children who had apparently followed her. Two hours after that, police received the 911 call.
As they had at least a dozen times before, police went to Her's public housing unit. This time, though, they found her lying on the floor near the door, an extension cord wrapped around her neck. The children's bodies, scattered throughout the apartment, were still warm, but it was too late. Her's three sons, Kouaeai Hang, 11; Samson Hang, 9; and Tang Lung Hang, 7; and three daughters, Nali Hang, 8; Aee Hang, 6; and Tung Ke Hang, 5, were gone--the life choked from each with a piece of black cloth.
Later that night, Her told police she couldn't remember exactly how many children she had and could only remember the names of two of them, according to the complaint.
Wenger contends that the press has mistakenly assumed that Her confessed to police through the 911 call. "We're a long way from any kind of confession," he said.
"What newspapers are showing here is that she has confessed, which is clearly wrong," Wenger said. "She has not been interviewed by the police, she has not been mirandized, she has not made a statement and she has not confessed to anything.
"The only thing police are basing any information on is one 911 call, a 911 call where there is no proof as to who made this call," he said, adding, "I saw the transcript of the call, and I understand it was a conversation that was difficult for the 911 operator to understand, and [Her] does not speak English very well.
"The transcript was an interpretation of what the person thought they heard on the tape ... We don't know what was said."
Wenger is concerned about the choice of venue if the case goes to trial.
"It's a terrible situation right now, because I'm going to have a very difficult time getting a jury that is not polluted by the information they're reading in the press," he said. "I'm already looking at whether I have to move the case to another location where jurors haven't heard about or made an opinion about it already. I don't know if it will have to be in a different part of the state or a different state."
Long before Sept. 3, though Her struck many as an inattentive or overwhelmed parent. Her first child was born in a Thai refugee camp when she was just 13, not long after she wed Tou Hang, a man five years her senior, in an arranged marriage. About one year later, the family came to the United States.
"I want to tell everyone it is not I ... who does not love my children," a shocked Hang told a TV station through an interpreter shortly after the slayings.
But beyond the question of how much Her loved her kids, it had long been clear to the couple's family, friends and Hmong elders that she was ill-equipped to raise them. Her's own father, Nia Khoua Her of Sacramento, Calif., told reporters through an interpreter that his daughter had a "very short temper." Her mother-in-law, Pang Yang, said through an interpreter that for the first year of Kouaeai's life, Her "didn't want to touch him," and that she, Yang, ended up taking care of the baby.
"After each child was born, I took care of the kids," Yang recalled in a later interview. "She took the kids back and promised to be a good mother. But she never took care of the kids."
The mother-in-law said marital strains showed up shortly after the marriage took place, though others recall that the couple seemed happy until about two years ago. In any case, since 1996, police had been called out to the family's home at least 16 times. While Her described herself as a victim of Hang's assaults, Hang reportedly claimed that his wife repeatedly threatened him with a gun, though he never believed she would harm her children.
The Hmong American Partnership's Yang said it was difficult for even his organization to get solid information about who had done what to whom before the killings. "There is a lot of speculation among the Hmong community, but few people are talking because they do not want to draw the wrong conclusion."
What is known, though, is that Hmong elders, family members and others tried for several months to resolve the couple's conflicts, mostly backing off after Her obtained a court order of protection against her husband in June.
"For the past 16 months, Mr. and Mrs. Hang asked for help. But neither the Hmong community nor the system saw this coming," said Vang Thao, an attorney who attended a vigil for the children. "For many years, the Hmong have lived lives in balance and let our elders patch wounds and heal hearts."
Executive Director Ying Vang of the Lao Family Association of Minnesota said "the elders should be commended" for having met with the couple at least twice last year. To break the friction, the elders eventually recommended that Her stay with her mother near Detroit. Her took the advice and went to Michigan in September 1997, leaving the children with Hang and his family.
Five months later, though, Her came back to St. Paul. Neither Vang nor other residents are sure what spurred her return, but things quickly deteriorated after that. By the time Her succeeded in getting a restraining order against Hang, the elders were no longer counseling the couple.
Vang said that after the father was forced to move out, both he and his parents tried to deliver food for the children. One such attempt landed Hang in jail, Vang said.
"He had to leave the family and home," he said. "His father and mother tried to deliver food to the grandchildren after that, but she wouldn't let them. When [Hang] tried to deliver food, she had him arrested for violating the restraining order, and had him arrested, handcuffed and taken to jail. Then he was afraid to go back."
Vang, who spoke with Hang the day after the stranglings, declined to speak to Her's allegations that her husband had instigated violent incidents and that he threatened her life almost daily for a year. He is sure, though, that the courts made a fatal error by simply granting Her the restraining order.
"We in the Hmong community are blaming the court because the restraining order was placed against the husband rather than the wife," he said. "The court and police [failed] to refer the mother to appropriate social service agencies that understand the culture and the language.
"On last Friday, the [local paper] printed that a social service worker was assigned to her, but when I spoke to the husband, he said his wife needed an appropriate social service agency," Vang said.
He added that Her did visit an agency "two times; then after that she stopped seeing them," he said. "They could've followed up."
Still, Vang admits that his own association had not seen the couple for close to a year and were unaware of the seriousness of the problems, as was a public social worker assigned to the family.
The problems faced by Her, Hang and their children--the poverty, the cultural gap between parents and kids, the American pull to be an individual versus the Hmong orientation of putting the group first--have been largely unacknowledged even among the Hmong themselves. But now, a growing number see silence as deadly.
On Sunday, some 300 Hmong gathered at St. Paul's Lao Family Community Center to talk about how they could prevent future violence. Most agreed that poverty, culture clashes, growing generational divides and an increase in divorce were at fault--but there was less agreement on the best solution. Some older women chastised younger ones at the meeting, admonishing them to listen to their husbands during domestic fights instead of calling 911.
True Thao, a mental health professional in St. Paul, summed up the quandary: "When we left Laos, we escaped bombs, bullets, grenades and chemical weapons. But our simple, isolated lifestyle in the mountains of Laos did little to prepare us for the challenges of a modern industrialized society."
For generations, the Hmong people have subsisted as farmers in the hills of Laos, Vietnam and Thailand, as well as other parts of Asia. Because many Hmong had assisted the United States during the Vietnam War, thousands of Hmong were forced to flee after it was over, ending up mostly in California, Minnesota and Wisconsin, respectively.
Arriving with almost nothing and imbued with a culture painfully at odds with American capitalism, many Hmong have since been stuck at the bottom of the socioeconomic ladder. U.S. census figures show that the median income of rural Indochinese U.S. residents (a group that includes Hmong) was $18,800 in 1990, compared with $23,100 for the general rural population. Furthermore, a USDA report of Indochinese people in Fresno County, Calif., said the majority had less than five years' education before their arrival, and women 35-44 had on average almost five children each.
In California, Hmong advocates said the St. Paul killings came as a surprise, but the reports of the alienation that led up to it did not.
"We do see more domestic violence lately," said Pheng Lo, director of the Lao Family Community of Stockton, a refugee service center in Northern California. "One Hmong mother that killed children in Minnesota ... It could happen any time here too, because of all the stress we have now, there is lots of stress; lots of depression.
"I deal with this every day" in helping clients, Lo said. But far from seeing his role as hopeless, Lo said culturally sensitive services like the Stockton center play a crucial role in easing stress and preventing tragedies such as the one in Minnesota.
"Without a person that really is from her culture, you cannot help her," Lo said. "You can have a policeman there, a social worker, but lots of times it doesn't help her because they are dealing with those procedures from what they learn, but it isn't really from her own culture."
Without knowing the details of the case, Lo said it was clear that Her was under a great deal of strain.
"This lady must have a ton of stress and no one help her," he said. "No one know anything and no one help her."
Other observers worry that the Minnesota slayings signify a growing, ominous trend of violence.
"I'm still trying to understand why that has happened," said Yee Xiong, assistant director of Upward Bound for ESL learners at California State University at Chico.
"That is still a shock for me. I never, in the history of the Hmong people ... people commit suicide, but there is no such thing as a woman killing kids and then trying to kill herself. What I hear is often the other way around, like of a man killing women and children, but a wife killing children is ridiculous to me."
Xiong added, though, that if Her truly felt she had no support, the tragedy seems less surprising.
"If she has nobody, if nobody cares, that's what happens."
---
First Khoua Her asked the clans for help. Then she went to the courts. By the time police found her six children dead, she'd run out of places to turn.
WHEN THE BOUGH BREAKS
In the middle of page 59, Khoua Her smiles out from the pages of Johnson High School's 1991 yearbook. At first glance she is virtually indistinguishable from her peers--just another healthy, good-looking junior. But a closer look reveals a hint of melancholy. The thin shoulders are hunched slightly forward, and the broad, brave smile doesn't reach the eyes. If the photo had been a full-length shot, it might have explained the expression on her face. At 17 Her was pregnant with her fourth child.
Seven years later a photo of Khoua Her made the front pages. In this one Her, now 24, looked almost twice that age; her once long, jet-black hair had been cut to chin length and sported the brassy glow of a recent henna job. Under the thick fringe, her eyes were vacant, her mouth slack, and the baggy mock turtleneck had been replaced by what appeared to be a hospital gown. This was the mug shot police took September 3, after they arrested Her for allegedly killing her six children.
In the past year, the Twin Cities Hmong community has been wracked by a series of highly publicized tragedies. In December 1997 five young men were arrested in connection with the rapes of at least four girls they'd lured through teenage chat lines. This past spring four men and two juveniles were convicted for the allegedly gang-related rapes of nearly a dozen more girls. Over the summer a 13-year-old Eau Claire girl was arrested for killing her newborn, and another 13-year-old was raped and killed in Brooklyn Park. In late September a Hmong father of seven committed suicide; police believe he may first have murdered his wife, who is missing to this day.
But no case drew more attention than that of Khoua Her. It captured national headlines and sparked debate locally about teen marriage, domestic abuse, welfare reform, and child protection. In the days after her arrest, news reports were dominated by statements from her ex-husband and his clan, condemning her as "an evil stepdaughter" who was "short-tempered" and who "should have killed herself" instead of the children. Community leaders added that Her had disrespected the traditional clan system. And social welfare officials took pains to announce that they'd had no way to prevent the disaster: "I don't think that we can conclude that any one organization or one person failed, or that [she] slipped through anything," Ramsey County Human Services Director Tom Fashingbauer told the St. Paul Pioneer Press.
More than two months later, much about Khoua Her's life remains a mystery. Most documents relating to the case are sealed. Her's attorney, Ramsey County Public Defender Bruce Wenger, has not allowed the media to interview her, and neither he nor Ramsey County prosecutor Chris Wilton will discuss details of the case on the record. Many of those who knew Her before the deaths--including her husband and his family--refused to speak to City Pages.
Still, what can be discovered about the case suggests a story far more complex than that conveyed in the barrage of headlines that followed Her's arrest. Public records and the accounts of dozens of people in the Hmong community--including some who spoke to Her extensively after the children's deaths--yield a portrait of a woman whose life went awry almost from the moment it began. They also indicate that Her repeatedly sought help, first from family and clan and then from police and the courts. Neither system appears to have been able to help her. Many of those who know Her say her experience was not that different from those of many other Hmong women--until the day six children were found strangled in a small townhouse on Timberlake Road.
Khoua Her was 9 months old and living in the mountains of Laos when her parents separated. In a traditional Hmong divorce, one spouse is typically assigned fault for the breakdown of the marriage while the other--in Her's case the father--is awarded custody of the children.
Nhia Khoua Her soon remarried; his new wife disliked Khoua immensely, says Mee, a local legal professional who spoke extensively with Her after her arrest. (Mee refused to have her real name used, fearing repercussions in the American courts and in the Hmong community.) "She would hit her and call her names," Mee recounts. "Even though she had a father, she was like an orphan. No one loved her." When Her was 4 years old, the family fled Laos for Ban Vinai, a refugee camp in Thailand.
For most Hmong families, the transition from rural life to encampment was jarring. In their native mountains, they'd spent their days working the land and tending livestock. In the camps, explains Mee, who lived in a camp from the time she was 5 until she was almost 9, "There were no jobs, no money, and only public rations. It was much easier on the kids, but the adults would worry about what the family would have to eat that day and how they would find clothing for the children."
Privacy, too, was at a premium. Refugees lived in barracks in which each family, regardless of size, was allocated a section that measured about 10 by 12 feet. There was no indoor plumbing, and all cooking had to be done outside. The only commodities in plentiful supply, says Mee, were time and gossip.
Mee says Her told her that when she was 8, she accompanied three other girls on a visit to another camp. When the trip took longer than anticipated, they rented a room and spent the night. They also ran into neighbors from their own camp, and news about their trip quickly spread back home. "It was unheard of for a girl to go out on her own," Mee notes. "You had to stay with your parents until you married, and then you went directly to your husband's. Only prostitutes rented rooms."
The rumors didn't improve relations between Her and her stepmother, says Phoua, a mental-health worker who has met with Her several times since the children's deaths (and who also requested that her real name not be used). Phoua says Her rebelled at the domestic chores assigned to her, and that the older woman lashed out at her physically and verbally. One night when she was 12, Her told Phoua, her stepmother locked her out of their unit, and Tou Hang, a 17-year-old who was smitten with her, came by and took her home with him.
In news accounts, Hang and his mother Pang Yang have characterized the beginning of their relationship as a traditional Hmong courtship, saying the pair were "teenagers in love." But Mee says Her told her a different story: Once she had gone home with a man, "Her reputation was ruined and her family didn't want her. She had no choice but to marry." (Despite numerous requests from City Pages, Tou Hang declined to comment for this story, as did most members of his clan.)
The couple married in 1986. In June 1987 Her gave birth to their first child, Koua Eai. Fifteen months later she had another son, Samson, and within another year the first girl, Nali, was born.
In accord with Hmong custom, the couple lived with the husband's parents--a setup Her found less than ideal. "She told me her mother-in-law would beat her, and her husband was out all the time," Mee says. "She had to stay home and take care of his mother and siblings." (Hang and his mother have said the opposite was true: Her refused to touch her firstborn for the first year of his life, Yang told the Pioneer Press, and left her husband with most child-rearing responsibilities.)
It took eight years for the Hang family to get permission to leave Ban Vinai and emigrate to the U.S.--much longer than usual, according St. Paul School Board member and longtime community activist Neal Thao. Most refugees spent only about three years in camps, Thao says, adding that "When somebody stays for too long, it changes them. You're totally dependent on others, have no sense of self-worth, and there aren't the roles to guide you like life in the traditional village. People play soccer all day, party all the time. You never know what's going to happen from day to day."
Hmong immigrants have been coming to Minnesota steadily since the late 1970s; the state is now home to the largest Hmong population in the nation. Many families spend their first years in America at the McDonough public-housing complex in St. Paul, where 62 percent of residents are Southeast Asian. The Hangs settled into one of McDonough's beige stucco townhomes in 1990.
Like many of the families around them, they were battling culture shock. "Being new immigrants, you have to struggle with so much," says Kou Som, a cousin of Tou Hang and spokesman for his clan. "It's difficult learning a new language and adapting to a new society. It either has a positive impact on the family or serves as a bond-breaker."
Adding to the stress is the impact of American culture on gender roles, notes Gaoly Yang, one of the first Hmong immigrants in Minnesota and a co-founder of the Women's Association of Hmong and Lao. "In Laos the man is the head of household," Yang says. "Here you have women entering the workforce and making decisions. And when they carry that into the home and she starts questioning the decisions the husband makes about things like the discipline of a child or the family's finances, it becomes a problem. Any time you see unequal progress within a family, you'll see problems."
By all accounts Khoua Her picked up on the new language and culture faster than her husband. So it was she who pursued her education, enrolling at Johnson High School while Hang stayed home with the kids.
Her drew little notice from either administrators or students. "I don't remember her at all," says Tom Farrell, the counselor assigned to her. Another counselor, Cherzong Vang, says that although Her wasn't one of the teens he worked with, she'd sometimes accompany her friends to his office. "She seemed to be very hot-tempered," Vang recalls. "She thought she was more right than the other person and seemed to me arrogant, like she was better than the other person." Vang also says Her had a lot of friends, including his daughter. (Vang's daughter refused to be interviewed for this article, as did several other young women who knew Her. Relatives of Khoua Her also declined to comment for this article.)
Aside from Vang, none of a dozen teachers and fellow students contacted by City Pages remembered Her--not surprising, says Farrell, when you consider that she was either pregnant or caring for a newborn during most of her school years and had little time for extracurricular activities. When Her graduated in 1992, the only marks she left besides the tiny junior-year picture were mentions of her name in the "camera-shy" sections of her senior yearbook.
After graduation Her got a job assembling computers with an Eden Prairie firm. (Officials at that company and others where Her worked did not return calls seeking comment for this story.) "She was very ambitious," says Mee. "She liked to work and one day hoped to obtain her real estate license." But her career goals were hampered by the need to care for her growing family. According to Mee, Her had wanted to go on birth control after the third child, but her husband forbade it. Their sixth child was born in 1994, when Her was 20.
Kou Som saw the Hangs about once a month, mostly for extended-family functions and church events, and says that outwardly the family appeared to be doing well. He describes Khoua as a "traditional wife," despite the fact that she dressed Western-style and was the family breadwinner. "They seemed like a loving family," he says. "The children were happy, and they were both pretty quiet people. There was no evidence of tempers on either side."
According to Som, the couple did meet twice with clan leaders to resolve problems--the kind of routine arguments that plague most marriages. "The disputes were about each of them causing trouble for the other," he asserts. "Just minimal stuff like communication problems. You know, he or she isn't listening to me, those kinds of things."
Her's mother-in-law told the Pioneer Press that some of the tensions stemmed from the young woman's bucking of Hmong tradition: She dressed "nice, like she's single," Pang Yang said, and "would always tell us that she didn't need the grandmother, the grandfather, the husband or anyone." Another relative told reporters that "in the last couple of years [Her] was not acting right... She began acting like a runaway teenager."
In the spring of 1997, Her and Hang announced to the clans that their relationship was irreparably damaged. They were separated in a traditional divorce.
Once rare in Hmong culture, divorce is becoming more common in the West, says Yang Dao, cultural specialist and assistant director of the St. Paul Public Schools' English Language Learner Programs (ELL). The reasons have to do with the new expectations families face, he says: "In Laos everyone has to work. But unlike here, we only work in the daytime. And in Laos we work together--the children go with the parents to work each day. Here, while both parents may still work, they don't work together or at the same time. They don't have time to meet together and discuss issues.
"It may also be that Khoua was disappointed with her husband," Dao adds. "Wives all over the world want their husbands to be successful, and she could have felt frustrated with him and their life."
Neal Thao agrees--up to a point. "Role distribution is different now, and it's creating a lot of confusion and chaos," he says. "I know that she had married early, had a lot of kids, and she wasn't getting enough support. But she wasn't behaving responsibly. She was trying to be an American kid."
Gaoly Yang believes that what most troubled Khoua Her and Tou Hang was a phenomenon common in many cultures: One spouse outgrew the other. "The main problem here is that you have two individuals, and he doesn't have the appropriate education," says Yang. "He can't help the family on the same level that she can, and this negatively impacts his self-esteem.
"When someone is making rapid progress, they'll change rapidly," she goes on. "And one partner takes this to mean that the other is trying to dominate or is being Americanized too fast. To the one that trails behind, it means less power and less control. And when it's the woman who's changing, there's a lot more tension and a much greater struggle."
It's unclear precisely when the problems in the Hang household came to the attention of local authorities. St. Paul police say they were called to the Hang residence at least 17 times, but refuse to release most records relating to the incidents, citing privacy laws in cases involving child protection. What information has been made public indicates that the couple's domestic disputes took a turn for the worse last year.
On June 2, 1997, St. Paul police took a report from Hang alleging that two months earlier Her had "without any reasons...used a shotgun (20 gauge) pointed at him, his children and their friends...and told them to stay put or she will shoot." One of his friends, Hang told police, "got on his knees and begged Khoua to let go of the shotgun. Khoua then lowered the shotgun and took off with it in her vehicle." Mee says Her told her about pulling a gun on her husband and his friends but said she did so in self-defense. "Tou had come home with three men and demanded $3,000 from Khoua, saying he wanted to go to Laos and marry another woman," she recounts. "Khoua told him that even if she had it, she wouldn't give it to him. Tou then told her to give him the money or all of them were going to beat her up. And that's when she pulled out the gun."
On May 29, four days before Hang told police about the alleged gun incident, Khoua Her filed for an order for protection against her ex-husband. According to Ramsey County District Court records, she gave her residence as 888 Desoto Street and noted that she had temporary custody of 5-year-old A-ee and 4-year-old Tang Kee; Hang, she said, was living on Timberlake with the other children.
In a sworn statement given through an interpreter at the time, Her asserted that Hang had "threatened to kill her on almost a daily basis for the last year." She also alleged that he would "push her when he is very upset, usually about once a month." On May 24, Her claimed, Hang had shown up at the house where she was staying and asked her to come back to him, threatening to poison himself if she did not. When she refused, she stated, he "put poison in his mouth." When Her called 911, Hang took off and called her from home.
According to St. Paul police records, officers were dispatched to the house on Timberlake that night and found Hang sleeping on the floor. "He said he was depressed because his wife didn't love him anymore," the officers wrote. "He was crying and told us he had taken some pills...He told us he thought he wanted to kill himself." Hang complained of a headache and dizziness, and the officers took him to Regions Hospital for treatment.
When the order for protection came up for a court hearing on June 20, neither Her nor Hang showed up, and the matter was dismissed. In a subsequent court filing, Her claimed Hang had held her captive in the house that day.
On July 19 of last year, Her called St. Paul police from a gas-station pay phone alleging that her ex-husband had assaulted her. According to the police report, she told officers that she and Hang had been arguing and that he'd said, "I'm going to kill you if you ever leave me." Hang, she added, "pulled her hair, pushed her head into the wall, and began punching her on top of her head." The officers noted that Her showed them "small scratches on the right side of her neck" as well as "several broken nails on both hands, and bruising on both left and right knees." Her also told police that Hang had hit her before but had never been arrested.
When police went to the Timberlake address, Hang gave them a drastically different version of events. Her had "started it," he said, and he displayed "minor scratches on his chest. She pinched him, and she had a knife, so he pushed her to the ground." The officers arrested Hang and booked him for domestic assault. No charges were ever filed.
Within days of that incident, Her fled with her two youngest children to the home of her birth mother in Pontiac, Mich. That same day, Hang filed a complaint with St. Paul police alleging that his ex-wife had taken his green card and Social Security card.
Accounts vary as to why Her left the state. Kou Som contends she ran off with a man. "I was told she moved to Michigan because she had a boyfriend there," he says. "And when things didn't work out, she came back." But both Mee and Phoua insist that Her left because she was terrified of her ex-husband, and returned more than a month later because he continued to harass her at a distance. "He kept calling, threatening to kill her mother and anyone who dated or married her," Mee says Her told her. "He didn't want anyone else to have her."
In November Her took a job with a Hmong-owned firm called Interpreter Transportation Services Inc. (ITS). Less than a month later, she filed for a restraining order in Ramsey County District Court against her supervisor and the owner of the company.
According to Her's affidavit in the case, on her first day at work, the supervisor took her to lunch and "touched my body parts which I did not want him to." The same thing happened the next day, she alleged. Two days after that, the affidavit continued, on Thanksgiving Day, she was on call when the supervisor paged her, picked her up, drove her to a park, and raped her: "I told him to stop many times, but he never listened and continued raping me. After he finished raping me, I told him that I was not happy with what he had done to me."
Her also alleged in the affidavit that two days later the owner of the company asked her to go to a marketing conference with him; when he drove her back to her car that night, she charged, "He asked me to marry him as his second wife, at the same time he also touched my body parts stating 'how juicy my body looked.'
"I told him to stop many times," she alleged. "He kept touching me and asking me to be his second wife. I totally don't understand why he did this to me. I told him that 'you already have a wife and I don't want to marry you.' I got out and went to my car." Her didn't go to work the day after Thanksgiving; the following Monday her supervisor called and told her she was fired.
The restraining orders Her had requested were granted in two separate court appearances in January. The alleged attackers admitted no wrongdoing but agreed to abide by the orders, which prohibited them from having any contact with her. No charges were filed in connection with the alleged incidents. (Neither Her's attorney nor the lawyers representing the two men returned City Pages' calls requesting comment for this story.)
While the orders were wending their way through the court process, police paid another visit to the house on Timberlake Road. According to a January 11 incident report, Hang called authorities to report that Her had phoned him and threatened to "blow his brains out." Hang told police they'd been arguing because she wanted to live at the house, and that she "ran away and would not take care of the children."
While the officer was taking the report, Her phoned and presented her version: "She said she didn't threaten to kill him," the officer noted. "He was the one who threatened to kill her and her boyfriend." According to Mee and Phoua, for several months during this time, Her had been living in a battered women's shelter. Advocates at the shelter won't comment on the matter, citing the facility's privacy rules.
In February, Mee says, the couple came to an agreement about custody. "Hang agreed to split up the kids," she explains. "He was to take the three boys and she the three girls. But when they went to a [county] advocate, he said he didn't want them." Not long afterward, Her made her most explosive allegation yet: She notified authorities that her 8-year-old daughter Nali had told her she had been sexually molested by one of her father's friends.
According to an incident report in the case, on February 25 Her came into the office of A Community Outreach Program (ACOP), a special unit that works in the area around the McDonough projects. She told the officers that she had recently moved back into her house "after [her] husband agreed to move out;" Hang, she said, had no permanent address. When an officer went to interview Nali, he found that she was "intimidated about speaking to an adult male officer," but agreed to tell her story to a female interpreter.
According to the report, Nali told the interpreter that at some point that winter, her father had left home while two of his friends were visiting, and that as soon as their father was gone, the friends came into the girls' bedroom. One of them, she continued, put his hand over her sisters' mouths while the other man fondled her and then tried to rape her. Nali's graphically detailed account was confirmed by the two sisters.
Two weeks later, another officer interviewed one of Nali's brothers at school. He confirmed his sister's story, adding that he had seen the alleged attackers before, that he knew they were "bad men," and that he'd once seen them "trade" handguns with his father on a basketball court. Nali and her brother repeated their story in two more interviews--one with another officer and one with a child-protection worker--over the following month. The children also picked the alleged assailants out of a photo lineup.
On March 24, police arrested one of the suspects, a juvenile, who claimed not to know either Hang or the other suspect. When pressed, he acknowledged that the other suspect was his cousin, and that the two of them had been to Hang's house several times for dinner and martial-arts instruction. Their last visit, he said, had been the previous summer, and he denied having had "any sort of contact" with Nali. Police later interviewed the other suspect at a group home; he told them he had been to a party at Hang's once and had seen the children, but that he had never touched any of them and "appeared stunned that [an officer] would even ask such a question."
When police questioned Hang, he told them that he had never had either of the suspects in his home, and that nobody--including his daughter--had told him of the alleged assault. In another police interview, Hang alleged that he believed "his estranged wife was putting the victim up to this due to [his] seeing another woman."
On March 26, assistant Ramsey County Attorney Chris Wilton ordered the juvenile suspect released from jail. No charges were filed.
As her problems mounted, Her found herself increasingly lonely. Her parents lived in other states; her local relatives and acquaintances had grown distant following the divorce. "She lived in total isolation," Phoua says. "Not like most Hmong women, who, while they marry young and have children, have some kind of connectedness.
"Divorce is tough on the women," Phoua continues. "No one wants to befriend you. Most husbands won't let their wives associate with divorced women, because they view them as bad; they're afraid they'll influence their wives."
Gaoly Yang concurs. "Our tradition indicates that you should be married for life," she says. "And once you go out of the norm, you are ostracized by the majority. People will look down on you, no matter how hard the marriage was."
That was especially true with Her because she had shown a rebellious, independent streak, adds another St. Paul legal professional who has spoken with her since the deaths. "Khoua's bright and ambitious, but she didn't expect things to be handed to her," says the professional, who asked not to be identified. "She's a hard worker, but every time she tried to do something to better her life, things would fall apart. She got little to no support from her husband, and there didn't seem to be anyone else she could turn to. If you go against your husband or the clan, you'll find yourself alone."
Kou Som, the cousin of Tou Hang and spokesman for his clan, says Her brought some of her problems on herself. "If she'd stayed within the [clan] system, none of this would have happened," he insists, adding that he and other clan leaders didn't learn of the police calls to the Hang residence until after the children's deaths. Som says traditional methods can help families and couples solve their problems, and that it is the clan leaders who will, when necessary, steer individuals toward the American justice system.
"Let's say the husband is abusing the wife," he explains. "The wife would bring this to the husband's clan, and they will talk to him. If he doesn't change, then the wife's family will meet with the husband's family and both sides will listen to testimony and decide upon an appropriate course of action. If the husband is hitting his wife, the clan will tell him to immediately cease. If it continues, the wife will go back to the clan, and if the husband again refuses to stop, and it's obvious the clan can't control him, then they should go to the police."
But sometimes the clan system doesn't work, counters Gaoly Yang. "I have heard from colleagues that if everyone followed the traditional approach, none of these problems would happen. But this couple tried the traditional approach and it failed. The problem here wasn't that they stepped outside of the clan system. They needed to have more options."
The St. Paul Public Schools' Yang Dao speculates that if Her turned to police without the clan's approval, it was only a matter of time until relatives washed their hands of her. "They will say that you made your decision, so now you are on your own," he asserts. "And she loses whatever family support she had."
One consequence of Her's isolation was that she had trouble finding help to take care of the children; police records suggest that she increasingly left 10-year-old Koua Eai in charge. On June 3, for example, Her called 911 saying she'd come home and found the kids missing. Officers discovered the children playing in the woods next to the housing complex.
In his report, St. Paul Police Officer Steven Frazier noted that Her told him she feared the children's father had taken them away. He indicated that he would forward the information to a special St. Paul Police unit assigned to the area around the McDonough projects so they could "assist the family with setting up a system of daycare and visitation so that the parents will know where the children are. It should be noted that this is not the first time that Her has left the children alone."
Mee, the legal professional who has met with Her, says Her told her she occasionally left home without the children. "I know that once she went grocery shopping and had to leave the kids," Mee recalls. "But her car wasn't working and she had to take the bus. It's hard to handle six small children on your own." At least once, Mee says Her told her, she "went to a party, got dressed up, left her children alone. She was lonely, needed help with the kids, and said she went because she needed to find love." That time, Mee says, Hang showed up at the same party and called police to report that she'd abandoned the kids.
A couple of days after police found her children in the woods, Her filed for a second order for protection against her ex-husband. In a June 9 affidavit, she maintained that Hang had threatened her life several times, that he had followed her on outings with the children and attacked her, and that he'd stated that "as long as he is living, she will not have a life." There is no record of a hearing date on the matter having been set.
A week after filing for that order, Her was stopped by St. Paul police for driving with expired tabs and without insurance. Her car was impounded, and misdemeanor charges were filed. Around the same time, the management of McDonough notified her that they were about to begin eviction proceedings against her. Hang had removed her name from the lease when she went to Michigan, and she'd never filed the paperwork to be reinstated. Mee says that as Her scrambled to assemble the required documentation, another problem arose: She was told that her subsidized rent was being raised from $76 to $140 a month, retroactive to February. (Neither McDonough housing manager Bee Vang nor St. Paul Public Housing Assistant Executive Director Al Hester would consent to be interviewed for this story.)
Even without that increase, Her had been struggling to pay the bills. "She was very conscious about how poor she was," recalls mental-health worker Phoua. "She would say, 'Because I'm so poor, nobody respects me.'" Making matters worse, she says, in August Her's welfare check did not come through because "she didn't get some paperwork turned in on time." Welfare records are not public. But if Phoua's account is accurate, Her spent that month without a vital source of income, without transportation, facing homelessness and the possibility of jail time for the misdemeanor charges.
According to police and Ramsey County District Court records, at approximately 11 a.m. on September 3, Chee Yang saw his neighbor Khoua Her walking around in a "red dance dress." At that time, Yang said, he saw four children peering out the window of Her's townhome. Six hours later neighbors Der Her and Fue Thao spotted two of the children near the playground outside Her's front door. After a while their mother, wearing a "nice red dress," brought them inside.
At 7:10 p.m. a St. Paul 911 dispatcher took a call from a dazed-sounding woman who mumbled something about "suicide." After repeated questions from the dispatcher, the woman said that she had tried to hang herself. According to the transcript, the woman kept repeating, "I don't know, I don't know, I don't know."
"You don't know what?" the dispatcher finally asked.
"I don't know why I killed my kids," the woman said.
When Officers Sheila Hoff and Joseph Chaffee arrived at the townhouse where the call originated, they found Khoua Her lying near the steps with a brown extension cord around her neck and a portable phone in her hand, wearing what their report described as a "red ceremonial dress." The 911 operator was still on the line.
The officers stepped in and spotted 6-year-old A-ee lying face-down on the floor with a piece of black material tied tightly around her neck. The girl's body was still warm. While Hoff ripped off the fabric and attempted resuscitation, her partner raced upstairs.
According to the incident report he later filed, Chaffee was no stranger to 1541 Timberlake Road. "I am familiar with Her and have had numerous contacts with her in the past," he wrote. "The last time I was at this apartment, the children were home and would not answer the door. When I gained entry that time, I located all the kids in the entry to the stairs, on the top floor. I thought that this could be where they were hiding, so I immediately went up the stairs to look."
What he found were two more bodies: 11-year-old Koua Eai was lying on the landing, and one of the boys was in the upstairs bedroom. (None of the incident reports stated conclusively whether that body was 9-year-old Samson or 7-year-old Tang Lung.) They too were still warm. Chaffee yelled for the paramedics, who had since arrived.
Down in the basement, the officers discovered the third boy and 8-year-old Nali, both with black material around their necks, both "still warm." The last victim to be found was 5-year-old Tang Kee. She was on the floor in the bathroom, black strip around her neck, her body warm to the touch.
Another officer later noted that "each child was in a separate room on each floor level, away from the others." That detail, along with the St. Paul medical examiner's finding that "the bodies of the children were in different stages of rigor," suggests they were killed at different times, and possibly out of sight of each other.
As a paramedic treated Her on the front steps, a crowd began to gather. Watching Her sitting there in the red dress, head lolling from side to side, one neighbor recalls, "I didn't know she was the parent. I thought she was the kid. She's so small." When Her's condition stabilized, an ambulance transported her to Regions Hospital in St. Paul.
Meanwhile police scoured the scene for evidence. Among the items they collected, according to their report, were three pieces of mail addressed to Her, including a letter from "Ying Yang, AKA Tiger;" a torn-up note, possibly in Her's handwriting; five pieces of cut telephone cord; two "suspicious" bloodstains on a basement doorway; a sword and a case; eight pieces of a torn photo; and a Medical Assistance application in which someone had listed the children's names and then crossed them out.
Detectives also confiscated seven drinking glasses, which were sent to the crime lab. Press reports following Her's arrest speculated that the children had been poisoned or sedated. The initial toxicology report on the Hang children showed no drug traces, says Ramsey County Medical Examiner Keith Mortenson, but he adds that his office is not ruling out the possibility. (According to Phoua, police have questioned a friend of Her's about whether she concocted some kind of herbal sedative at Her's behest, a charge she denied.)
Last Friday Khoua Her--dressed in orange jail-issue pants, a drab olive sweater, and beige sandals--stood in Ramsey County District Judge Charles Flinn's courtroom weeping audibly as the names of her children were read aloud. Public defender Bruce Wenger answered for his client as prosecutor Chris Wilton enumerated the six counts of second-degree intentional murder against her: "Not guilty," he said on each count. Her's sobbing continued as Wenger challenged the state's case, saying that prosecutors had not established probable cause. He noted that he had never received a tape of the 911 call and that he'd had to download the transcript from the Star Tribune Web site. (It was also from a Star Tribune report that Wenger learned about the details of the sexual-abuse allegation involving Nali; police and prosecutors, he says, refused to give him access to reports in the case, and he did not discover that they had been made public until reading about them in the paper this Sunday.) No one had yet proven, Wenger told the court, that the voice on the tape belonged to Her, or that she had really said, "I don't know why I killed my kids."
When Flinn ruled that the state has probable cause to charge Her, Wenger asked for a change of venue on the grounds that local publicity about the case has made it impossible to find an impartial jury. Flinn granted the request; oral arguments in the case are scheduled for December 15.
Her's gaze remained fixed on the floor throughout the 10-minute hearing.
If Her is convicted on the current charges against her, she could be sentenced to as many as 153 years in prison. Wilton says he has not ruled out first-degree murder charges; if he gets the upgrade, Her could receive a mandatory sentence of 180 years. Wenger is still mulling a mental-illness defense. His decision will rest in part on a still-secret psychiatric evaluation of Her prepared while she was held at the Minnesota Security Hospital in St. Peter.
One criminal-justice professional who has spoken with Her says it's obvious she is mentally ill. Her demeanor "is flat," he says. "She says, 'I miss my children,' as if they were separated and not dead." The professional says Her exhibits symptoms common in rape victims and may have a dissociative disorder--an illness in which a person "splits off" parts of her experience as if they weren't her own--or post-traumatic stress disorder.
Even if Her is found to have one or more mental disorders, it may not spare her from a life behind bars. Minnesota has some of the toughest standards in the nation for mentally ill defendants: Only if it can be proven she could not understand her actions were wrong may she be found not guilty by reason of insanity. According to Wilton, in the past three decades only one defendant has successfully argued mental illness in Ramsey County. (In 1993 Debra Jackson, who had a history of psychosis, quit taking her medication and killed her two children after "voices" told her they would be taken to hell if she didn't.)
A diagnosis of mental illness would be of little comfort to the Hmong community, says Gaoly Yang of the Women's Association of Hmong and Lao. "Mental illness is not something our culture understands or accepts," the Hmong advocate explains. "When someone is depressed after the loss of a spouse or a child, we call those feelings 'hopelessness.' But that word doesn't allow anyone to lose control. Mental illness--we don't have a word for that."
The St. Paul Schools' Yang Dao adds that he believes psychological and stress-related problems were rare among the Hmong in their homeland: "In Laos we have all kinds of counseling. We have the family, the clan, and the community leaders. We never have to deal with our problems alone. It's not the same here."
Mee says that in her conversations with Her, she got the impression that Her "felt abandoned and was very isolated and depressed. She loved her children very much and felt that if she died, no one would care for them or love them." She notes that on the day of the deaths, Her chose formal garb rather than the casual clothing she usually favored--a detail she believes shows that Her was serious about killing herself along with the children. "You only wear the ceremonial dress for special occasions like New Year's, or when you die," Mee points out. "You can only be with your ancestors if you wear the Hmong clothes."
For Dao the Hang family tragedy hearkens back to events he witnessed two decades ago. In 1980, when he was living in Paris, he got word that a Hmong couple had killed their three children and attempted suicide. "I went to the hospital where they were being kept and spoke to both the mother and the father," he remembers. "They told me they were trying to emigrate to the U.S., but the government had turned them down. As a last resort, the husband and wife decided to commit a family suicide.
"They told the children it was time to go to bed and had them drink the poison and lay down next to each other," Dao continues. "The husband and the wife then drank the poison and lay down on the bed next to their children, expecting to die with them. But they survived."
Dao says such events are uncommon among the Hmong. But, he adds, in a way they are not inconsistent with his culture's beliefs. "According to Hmong tradition, children are more precious than anything in the entire world," he explains. "They are considered a blessing from God, and parents will do whatever is necessary to protect them."
If Her did kill her children, Dao says, "It was probably in her mind: 'I want to die, but I don't want my children to be miserable. So before I die, I will kill them, and my children and I will go together to live a new life with happiness.' This is both cultural and spiritual thinking. In Laos when someone within the family dies, it's not unusual that the survivor will try to kill him- or herself, thinking that they will live with that family member in another world."
According to Dao, the Hmong believe that those who kill another without reason will be punished in the reincarnation cycle. But as he sees it, Her, like the couple in France, had her children's interest at heart, so she may not suffer in the afterlife. "They loved their children more than anything," he says. "They were just trying their best to protect them."
Citypages.com