Johann "Jack" UNTERWEGER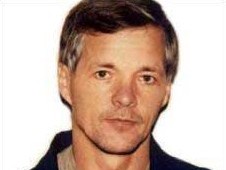 A.K.A.: "Vienna Woods Killer"

Classification: Serial killer
Characteristics: Rape
Number of victims: 12 +
Date of murders: 1976 / 1990 - 1992
Date of arrest: February 27, 1992 (in Miami, Florida, USA)
Date of birth: August 16, 1951
Victims profile: Women (prostitutes)
Method of murder: Strangulation
Location: Austria / California, USA / Czechoslovakia
Status: Sentenced to life in prison without possibility of parole on June 29, 1994. That night, he took his own life by hanging himself in his cell
---
Johann "Jack" Unterweger (born 1950 in Steiermark, died 29 June 1994 in Graz) was a serial killer who murdered prostitutes in several countries.
He was born in 1950 in the Austrian state of Steiermark to a Viennese prostitute and an unknown American soldier. He grew up in poverty with his abusive, alcoholic grandfather in a one-room cabin.
He was in and out of prison several times during his youth for assaulting local prostitutes. He murdered 18-year-old German Margaret Schäfer in 1974 by strangling her with her own bra.
He was sentenced to life in prison and used that time to study. He became an author of short stories, poems, plays, and an autobiography, "Fegefeuer – eine Reise ins Zuchthaus" which was a success with critics and the public. He was released after only 16 years of his life term, thought to be a successful "resocialized" prisoner.
In the first year after his release, however, police found later that he killed six prostitutes in Austria.
In 1991, he was hired by an Austrian magazine to write about crime in Los Angeles, California, writing articles about prostitution and riding around town with the local police. During his time in Los Angeles, the three prostitutes Shannon Exley, Irene Rodriguez, and Sherri Ann Long were beaten, sexually assaulted with tree branches, and finally strangled with their own brassieres.
Back in Austria, police had enough evidence for his arrest, but he was gone by the time they entered his home. After police chased him through Europe, Canada and the USA, he was finally arrested by the FBI in Miami, Florida on February 27, 1992. While a fugitive, he had time to call Austrian media to try to convince them of his innocence.
Back in Austria, he was charged with eleven homicides. The jury found him guilty of nine murders because no cause of death could be determined for two of them, as nothing was found of them but bones. On June 29, 1994 he was sentenced to life in prison without possibility of parole. That night, he took his own life by hanging himself with his pants.
Because he died before he could appeal the verdict, it was never legally valid. Thus, according to Austrian law, Unterweger is to be regarded as innocent.
---
Unterweger, Jack
A native of Styria, in southeastern Austria, Unterweger was the illegitimate son of an American soldier and an Austrian prostitute. Born in 1951, he was raised among hookers and pimps, growing up wild with an unpredictable temper. He was a chronic truant by age nine and logged his first arrest at 16 for assaulting a prost tute. Over the next nine years, he accumulated 16 convictions-mostly for sexual attacks on women-and spent all but 12 months of that time behind bars. Briefly freed in 1976, he was charged with murder after he bludgeoned another streetwalker with an ¡ron bar, then strangled her with her own brassiere. In court, he admitted his crime, telling the judge, "l envisioned my mother in front of me, and I killed her."
Sentenced to life imprisonment, Unterweger followed the lead of certain American convicts, reinventing himself as an author of "important" literatura. Over the next 14 years, he produced various poems, plays, short stories, and an autobiography that made him the toast of Viennese café society. Influential Austrians petitioned the government for his release, and the "rehabilitated" killer was paroled on May 23, 1990. "That life is over now," he told the press. "Let's get on with the new."
And so he did. Overnight, Jack became a fixture on television talk shows, posing as a model of prison rehabilitation, enjoying most-favored-guest status at high-society cocktail parties. Money follows celebrity, and Unterweger sported designer clothes, drove a Ford Mustang with the license tag reading "Jack 1," and acquired a blond girlfriend the same age as his last victim. Unfortunately, Jack's "new life" was a charade. Austrian police report that Unterweger killed at least six prostitutas within his first 12 months of freedom.
In June 1991, Jack got a chance to take hís show on the road. An Austrian magazine commissioned him to write about crime in Los Angeles. Winging off to L.A. with his lover, Unterweger wangled severas ride-alongs with local police. He wrote a couple of articles, focusing primarily on Hollywood prostitutas, but jack also had a more personal interest in his subject.
The first victim, 35-year-old Shannon Exley, was found in Boyle Heights on june 20. Number two, 33-year-old Irene Rodriguez, was found in the same neighborhood 10 days later. Peggy Booth, age 26, was found dead in a Malibu canyon on July 10. All three women were hookers, all three had been savagely beaten before they were strangled with their own bras, and all three bodies were sexually violated with tree branches. (Some accounts refer vaguely to a fourth, unnamed victim in San Diego, but no charges were ever filed in that case.)
Unterweger was safely back in Austria by the time Interpol officials recognized descriptions of the L.A. killer's MODUS OPERANDI in February 1992. An Austrian SWAT team raided Unterwegers Vienna apartment, but their suspect was already gone, embarked with his teenage lover on a jaunt that would take them through Switzerland, France, and Canada and back once more to the United States.
Along the way, he paused for telephone calls to the Austrian media, alternately taunting police and proclaiming his innocence. A trail of credit card reccipts led manhunters to Miami, Florida, where Unterweger was captured without resistance. (His girlfriend told police they had chosen Miami as their refuge because she "liked Don Johnson," star of the Miami Vice TV series.)
In custody once more, Unterweger was accused of killing 11 prostitutas since his release from prison-six in Austria, three in Los Angeles, and two more in Czechoslovakia. The Czechs didn't want him, but Austria and the United States squabbled over jurisdiction, Jack's homeland winning out when Austrian officials agreed to try Unterweger for five forcing murders as well as the six committed on their own soil. Extradition was thereby approved, and Los Angeles authorities packed up their forensic evidence for shipment across the Atlantic.
Back home in Graz, Unterweger was indicted on 11 murder counts in August 1992, but legal maneuvers delayed his trial for nearly two years.
The proceedings finally began on April 20, 1994, and lasted for two months, including testimony by FBI experts imported from Quantico, Virginia. Unterweger seemed confident throughout the trial, never failing to smile for the cameras, but evidence was mounting üp against him. A bomb blast at the courthouse failed to disrupt jury deliberations on june 28, and Unterweger was convicted that afternoon on nine murder counts and acquitted of two others.
The judge promptly sentenced him to life imprisonment in maximum security, but Unterweger had the last laugh. At 3:40 A.M. on June 29, jailers found him hanging from a curtain rod in his cell, the drawstring from his sweatpants looped around his neck. Several audio cassettes were recovered from his cell, but their content has never been divulged.
Michael Newton - An Encyclopedia of Modern Serial Killers - Hunting Humans
---
Jack Unterweger: Poet of Death
Austrian Jack Unterweger was jailed for murder but became a literary sensation while in prison. Out on parole, he killed nine prostitutes before being caught once more.
Biography
Jack Unterweger was Austria's most prominent serial killer who, while serving prison time for his first murder, wrote poetry, a novel and an autobiography. He received success and celebrity from his writing and was eventually given parole in 1990. After he was released he continued to attack and kill prostitutes both in his home country and America. Unterweger was eventually arrested and extradited back to Austria, where he was found guilty of nine murders. A twist to the tale is that he cheated final justice in prison when he hung himself less than 24 hours after being sentenced to life for a second time.
Looking back on Unterweger's upbringing it was not difficult for the authorities to see a connection between the man's early environment and his possible hatred of prostitutes. The killer was actually the illegitimate product of an Austrian prostitute and, it is believed, an American soldier.
Unterweger never knew the identity of his father and for seven years as a boy lived with his alcoholic grandfather. He developed a predisposition towards crime at an early age getting arrested at just sixteen for violently assaulting a prostitute. He also acted as a pimp to a woman he forced on to the streets.
The Crimes
On September the 15th, 1990, some passers by walking along the river Vitava River in Czechoslovakia, near Prague came across the grisly sight of the body of a young woman. Blanka Bockova was the first victim of Jack Unterweger. She was left in a degrading state, lying on her back, nude, with a pair of grey stockings knotted around her neck. Her legs were open and she had been covered with leaves.
The night before she had gone out with friends for a drink in the upmarket Wenceslas Square and had remained in a bar while the others left around 11.45pm. She was last seen talking to a man, aged around 40, but no-one could offer any other details.
Bockova was a fun loving girl and was not a prostitute.
Several weeks later Brunhilde Masser, a well known prostitute from Graz, was reported missing. As Austria had very few problems with prostitutes the authorities became concerned. Two months later in early December another prostitute, Heidemarie Hammerer, also went missing. On New Year's Eve, almost a month after her disappearance, her body was found by hikers in a wood outside of the town.
Like the first murder she was also found on her back and covered with dead leaves and bramble. It appeared that the body had been redressed and then dragged through the woods. Although not naked, her legs were bare and a missing piece of material from her slip was found inside her mouth. Hammerer, like Blanka Bockova, had been strangled with a pair of tights and also displayed bruises and ligament marks on her wrists, suggesting that she had been tied up. Several red fibres on her clothing that didn't match anything she was wearing appeared to be possible evidence left by the killer.
A few days later the body of missing prostitute Brunhilde Masser was discovered. Her badly decomposed body was also found in a quiet wood in Bregenz. Again, there were no signs of robbery and her manner of death matched the previous two murders.
The Austrian Federal Police investigating the cases found it difficult to unearth details about the prostitutes' clients. There had been no witnesses to the murders and the police found themselves without any leads to go on. At this particular stage the Austrian police, unaware of Blanka Bokova's murder in Prague, had no indication that they were dealing with a serial killer.
This view would soon begin to change when another prostitute, Elfriede Schrempf, disappeared from Graz on March 7th, 1991. Schrempf's parents contacted the police to notify them that a man had called the family home several times and taunted them about their daughter's occupation. What concerned them and the police was the fact the girl's telephone number was unlisted and suggested that the person who may be responsible for her disappearance made the calls.
On the 5th October 1991, Schrempf's body was found like the others in a woodland area just outside Graz. Her remains were skeletal and again she was covered in leaves. The police, if they hadn't realised then that they were in the midst of a serial killer soon did when four more prostitutes vanished, this time from Vienna.
Silvia Zagler, Sabine Moitzi, Regina Prem and Karin Eroglu had all vanished within a month time period.
Moitzi's body was discovered on the 20th May, 1992 followed by Karin Ergolu. Both women had been strangled and dumped in woodland outside the city of Vienna. Again the MO of the killer was the same; the victims had been asphyxiated with an article of their own clothing.
A breakthrough suddenly came to the fore when retired seventy-year old investigator August Schenner, recalled a series of murders and attacks he had dealt with in the 70's. The crime scene and cause of deaths was remarkably similar to the murders now being committed in Austria. The culprit, Johann 'Jack' Unterweger had been caught and imprisoned.
The former murders of two women had led Schenner to a prostitute, Barbara Scholz who had admitted that she and Unterweger had abducted one of the victims, eighteen-year-old Margaret Schaefer and taken her to a wood where she was tied up and assaulted. Unterweger had demanded sex and when the girl refused he bludgeoned her to death with a steel pipe. He then strangled and left her nude body face up in the wood covered with leaves.
At the trial Unterweger had confessed to the crime but revealed that as he hit the victim he had seen a vision of his mother, which had fuelled his anger and hatred resulting in him continuing to strike the victim until she was dead.
Unterweger was declared insane by a psychologist who described him as being a 'sexually sadistic psychopath with narcissistic and histrionic tendencies, prone to fits of rage and anger. He is an incorrigible perpetrator'
Despite finding the body of the second victim, Marcia Horveth, who had also been strangled and dumped into Lake Salzachsee near Salzburg, Unterweger denied responsibility. He was also now serving time in prison for life.
Inspector Schenner had known that Unterweger was incredibly manipulative and used such skills to influence those around him. On investigation he discovered that the killer had secured a parole board and managed to get himself released only fifteen years into his sentence. Not only had Unterweger been freed early but in the time he had also become a best selling novelist and celebrity.
After his incarceration in 1976, Unterweger who was originally illiterate spent his time in jail learning to read and write. He not only became well read but ventured into writing himself and rather incredibly created a 'best seller' with his autobiography Fegefeur (Purgatory) followed by another self examination 'Endstation Zuchthaus' (Terminus Prison) which won a prestigious literary award.
His books proffered self-confessional tracts such as Untweger's memoirs were filled with self-indulgent documentation of the state of his own disturbed mind and his urges to kill. No doubt the poetic and lyrical quality of such writing coupled with his infamy as a 'damaged' killer impressed publishers and the parole board alike. For Untweger's literary efforts had done more than give him awards and celebrity, it had also secured his freedom in that the authorities were quick to believe that 'art' had brought about redemption.
The now famous lifer was upheld as an example of how an evildoer, and in Unterweger's case a sadistic killer, can alter themselves for the better and contribute to society. After countless interviews with the press, Unterweger, now showing that he was a reformed man, found himself at the centre of a public campaign to release him. On the 23rd May, 1990 his endeavours to hoodwink the authorities and members of the public saw him become a free man once again.
One of the most bizarre and disturbing aspects of this case is that while Unterweger was being feted by the chattering classes and invited to glitzy soirees and parties, he was also been asked for his opinions and advice on the latest disappearance of prostitutes that he alone was responsible for. The killer by this time was now known as 'The Courier' and Unterweger not only participated on television talk shows about the matter but even conducted broadcast interviews on the street himself.
In reality, while the devious Unterweger was basking in the spotlight of celebrity and seeing his books rise up the best sellers list, he was still continuing his sickening obsession with brutalising women.
Certain police investigators had become suspicious of Unterweger, but they had to tread carefully as the former killer was now a popular literary figure and symbol of redemption for a liberal community.
Surveillance
Dr Ernst Geiger, a detective on the Austrian Federal police force had never been convinced by Unterweger's act as a reformed man. A discreet surveillance was kept on the killer. When Unterweger was invited to Los Angeles to write articles it wasn't just Geiger who noticed that the latest murders suddenly stopped. Now he realised that he would have to look seriously into Unterweger's movements and either eliminate or arrest him. It was just a question of getting the right evidence.
The police began to trace all of Unterweger's paper trail activities from credit cards to receipts and rental car agencies. After several months they had accumulated many links to the man's movements and places where the victims had been murdered. Records showed that Unterweger was in Graz when Brunhilde Masser was found strangled and also in Bregenz when victim Heidemarie Hammerer disappeared off the radar. A witness also testified that Unterweger was similar to a man she had seen with Hammerer just before she disappeared and that he had been wearing a brown leather jacket and red scarf. Sightings of Unterweger with the other victims in Vienna were also established.
Following Unterweger's return to Austria, where he realised he was now a suspect, he wrote articles criticising the police force's effort to track down the killer. Because so many people had taken a great risk in believing that Unterweger was a reformed character they supported him in his crusade against the police.
It was important that Dr Ernst Geiger collected as much circumstantial evidence that he could, which he did from various Austrian prostitutes who Unterweger had visited under the pretext that he was a journalist.
Dr Geiger was able to carry out forensic tests on a BMW that Unterweger had bought on his release from prison. A hair fragment was found and DNA tests proved that it belonged to Blanka Bockova, the first victim from Prague. This evidence allowed a warrant search of the suspect's flat in Vienna where they discovered a brown leather jacket and red scarf. They also came across a menu and receipts from a Malibu seafood restaurant, together with home snapshots of Unterweger posing with female members of the Los Angeles Police Department. Geiger, on a hunch, thought that something might also turn up in LA. He contacted the police there and discovered that they were in the throes of investigating three killings of prostitutes.
L.A Killings
Geiger discovered that all of the murders in LA were identical to those in Austria. They had all been killed while Unterweger was in the city masquerading as a journalist and requiring the LA police to assist him with his research. More importantly, receipts from the Unterweger's apartment correlated to hotels near where the prostitutes were murdered.
One worrying development for the police was that Unterweger had acquired an impressionable girlfriend, Bianca Mrak, who was now missing from home. It now became an urgent crusade to track down Unterweger before anything happened to her.
Tipped off by friends that the police were now searching for him Unterweger left Austria with Mrak and managed to enter into America. He then started a campaign to make him look like a victim of police persecution and contacted the Austrian press. The manipulative Unterweger managed to persuade Austrian newspapers to publish his case for defence. Playing the wronged man role and a victim of police vindictiveness, some of the papers agreed and even paid him for an exclusive article.
Mrak herself revealed that she was happy to be with Unterwegger and the picture created was that they were fugitives facing persecution from the Austrian police who had singled him out as a scapegoat.
The Arrest
Because Unterwegger had lied to get into the US, he could technically be arrested for this alone. When Mrak's mother wired some money to her daughter US marshals saw this as an opportunity to arrest him at a Western Union office in South Beach, California.
After Mrak collected the money she and Unterwegger walked out of the building while the marshals followed. But Unterwegger twigged something was up and bolted. He was chased through a restaurant, but finally cornered in a back parking bay, handcuffed and arrested. It is alleged that when the police officers informed him he was wanted for murders in Austria, Unterwegger broke down and wept.
A search of Unterwegger and Mrak's Malibu apartment revealed many incriminating items that could be linked to the murdered LA prostitutes. The police also recovered a diary written by Unterwegger which suggested he had plans to dispose of Mrak.
Unterwegger preferred to be tried in California as he knew that he would be facing a charge of murder against just three victims as opposed to many in Austria. However, realising that he could also be facing the gas chamber he quickly agreed to extradition. Unterweger was deported on the 28th May, 1992.
Unterwegger played on logic to defend himself. Why as he pointed out would a man such as himself, who had been rewarded so well with fame and money, suddenly decide to destroy his privileged life by murdering women?
But before the court case commenced, Dr Geiger enlisted Thomas Mueller, Chief of the Criminal Psychology Service in the Federal Ministry of the Interior, to accompany him to America and learn all they could about the psychology of compulsive serial killers.
Through a briefing with the Behavioural Science Unit (BSU) at Quantico, Virginia, Geiger and Mueller discovered that there were standard forms of behaviour relating to murderers like Unterwegger, who also displayed deviant sexual obsessions that usually followed a pattern. Although most serial killers rarely move from one country to another the details of the deaths of the LA prostitutes were too close to those in Austria to be purely coincidental.
But there was more tangible evidence to come against Unterwegger when analysis on the knots to tie ligatures on the three LA prostitutes, matched the pantyhose knots used on the victims in Austria.
The Trial
In June 1994, in Graz, Austria, the trial began. Unterweger as an Austrian citizen was to be tried of all murders in LA, Prague and Austria. The man himself played to the gallery and utilised his well-honed skills of manipulation by appealing to the jury and the public's sense of fair play. When he admitted he was 'a rat' and an 'inveterate liar' who 'consumed women rather than love them' how could they fail to dismiss such self-deprecating honesty?
What the defence didn't count on was the response to such questioning from the prosecution based on psychiatric reports and the FBI investigative analysis that pointed out that a man such as Unterweger was not rational. As someone who suffered from uncontrolled compulsions and fetishes, it really didn't matter what status he held in life. He'd still kill, as it was an addiction.
Further evidence such as the crime lab reports on the ligature knots; Blanka Bockova's hair strand recovered in the BMW and red fibres found on Brunhilde Massar's body from Unterweger's scarf, finally added up to a compelling case against the defendant.
But Unterweger was still unrepentant.
Two and a half months later even the most supportive press of Unterweger began to change their views. The devious sociopath also began to lose support from the literary establishment and his girlfriend, Bianca Mrak
Jack Unterweger was found guilty of nine counts of murder—the Prague victim, all three Los Angeles victims, and five in Austria. The court sentenced him to life in prison.
The final twist in this macabre and dark tale is that Unterweger, being a man who like many serial killers had a preoccupation with control, couldn't handle not being in the driver's seat. He took the opportunity while guards were out of sight to hang himself using the string from his prison jumpsuit. Ironically he used the same knot he had so cruelly practiced on his victims.
Richard Bevan
The Crime & Investigation Network
---
Johann "Jack" Unterweger (August 16, 1951 - June 29, 1994) was an Austrian serial killer who murdered prostitutes in several countries.
Early life
Born to a Viennese prostitute and an unknown American soldier, Unterweger grew up in poverty with his abusive, alcoholic grandfather in a one-room cabin. He was in and out of prison several times during his youth for assaulting local prostitutes. He murdered 18-year-old German Margaret Schäfer in 1976 by strangling her with her own bra, and was sentenced to life in prison.
Imprisonment and first release
While in prison, Unterweger became an author of short stories, poems, plays, and an autobiography, Fegefeuer – eine Reise ins Zuchthaus. He was released on May 23, 1990, after only 14 years of his life term, thought to have been successfully "resocialized". Upon his release, he hosted television programs which discussed criminal rehabilitation. His release followed numerous petitions of Austrian intellectuals, including Nobel Prize winner Elfriede Jelinek, to pardon Unterweger.
Murders
Law enforcement later found that Unterweger killed six prostitutes in Austria in the first year after his release.
In 1991, Unterweger was hired by an Austrian magazine to write about crime in Los Angeles, California, and the differences between U.S. and European attitudes to prostitution. Unterweger met with local police, even going so far as to accompany them on their patrols of the city's red light districts. During Unterweger's time in Los Angeles, three prostitutes — Shannon Exley, Irene Rodriguez, and Sherri Ann Long — were beaten, sexually assaulted with tree branches, and strangled with their own brassieres.
In Austria, Unterweger was suggested as a suspect for the prostitute murders. In the absence of other suspects, the police took a serious look at Unterweger and kept him under surveillance until he went to the U.S. — ostensibly as a reporter — observing nothing to connect him with the murders.
Law enforcement eventually had enough evidence for his arrest, but Unterweger was gone by the time they entered his home. After law enforcement chased him through Europe, Canada and the U.S., he was finally arrested by the FBI in Miami, Florida, on February 27, 1992. While a fugitive, he had called the Austrian media to try to convince them of his innocence.
Trial and death
Back in Austria, Unterweger was charged with 11 homicides, one of which occurred in Prague during the time he was visiting and was identical to the murders of the other prostitutes. The jury found him guilty of nine murders by a 6:2 majority (sufficient for a conviction under Austrian law at the time).
On June 29, 1994, Unterweger was sentenced to life in prison without possibility of parole. That night, he took his own life by hanging himself with a rope made from shoelaces and a cord from the trousers of a track suit. He is reported to have used an intricate knot identical to that used on the murdered prostitutes.
Because he died before he could appeal the verdict, under a technicality of Austrian law, Unterweger is officially to be considered as innocent, despite the original guilty verdict; Unterweger's case was one of those considered in a review of this Austrian legal principle.
Wikipedia.org
---
Jack Unterweger
Unterweger was a rare international serial killer AFTER being released from prison where he did 14 years for murdering a prostitute with her own bra.
He was born in Austria in 1951, the illegitimate son of an austrian prostitute and an American soldier. He was a problem child from day one, throwing horrific tantrums and running around town of his own free will.
By 16 he was arrested for assaulting a local prostitute, and over the next nine years he tacked on 16 other convictions for the same charge. As a matter of fact, in those nine years, he spent eight of them in and out of prison.
When he was freed in 1976, he quickly got arrested again, this time for the more serious charge of murdering a prostitute with an iron bar, then strangling her for good measure.
For this he was sentenced to life in prison, and he made the most of his time, taking up creative writing. He wrote short stories, plays, poems, and his own autobiography.
The upper crust art society of Austria were all taken aback by his work and declared him a talented, reformed man, and all got together demanding his freedom. They all felt that the 14 years he spent in prison cured his violent outbursts and with this, gained incredible insight into the arts.
Incredibly enough, Unterweger was indeed paroled in May of 1990, with the statement, "That life is over now, let's get on with the new."
He was soon all over Austria partying with high society and living the wealthy lifestyle. He was also a frequent guest on television, speaking of his rehabilitation and posing as a stark example of prison reform.
Fitting into his life quite nicely, Unterweger got himself designer cloths, a new car, new friends and a striking new girlfriend. All was going well for Jack, including a string of murders that had the police baffled.
In the first year alone after he was released, police later found out he killed 6 prostitutes around Austria.
In 1991, Unterweger was hired by an Austrian magazine to go to Los Angeles and write about the crime situation. This was perfect for him, as he now had new ground to troll for victims. He also managed to ride along with L.A. police officers and write a few articles on Hollywood whores.
In the month that he stayed in L.A., three prostitutes were murdered, strangled with their own bra and savagely beaten, while also being sexually assaulted with tree branches.
What Unterweger didn't count on was the quickness the authorities had in identifying the immistakable M.O. of "Jack". It wasn't long before Interpol were crashing down his door in Vienna, but he was already gone with his young girlfriend.
They supposedly went through France, Switzerland, Canada, and the U.S., all the while Jack finding time to call the Austrian media, telling them that he was innocent of the crimes.
Police caught up to him in Miami, Florida through credit card receipts, and he was eventually sent back to Austria after an argument between the two nations over who got to keep him.
In custody once again, Unterweger was officially charged with the death of 11 prostitutes: six in Austria, three in L.A., and two more in Czechoslovakia.
After some lengthy delays with his trial, it finally went before a judge in April of 1994 and lasted for two months, with the jury returning a verdict of guilty on nine counts of murder (he was acquitted of two charges).
Sentenced to life in prison without any hope for parole, Unterweger took the easy way out on June 29th, 1994, hanging himself in his cell.
---
The Vienna strangler
Fifteen years after being jailed for killing a young girl, Jack Unterweger walked free, a reformed character. A year later, 11 more women had been murdered.
By John Leake - The Guardian
Saturday November 10, 2007
On the morning of July 11 1991, there was a solar eclipse in the sky over Los Angeles. A couple of men and their children drove up to Corral Canyon Road in Malibu, north-west of the city, to watch. Turning off at an old fire road, they headed for a vantage point at the top of a steep hill. They were too horrified by what they saw lying on the ground to pay attention to the sky.
The body of a woman was lying face up, 20 yards west of the dirt road, underneath a laurel sumac shrub. Her face was obscured by maggots streaming out of her nose, mouth, eyes and ears. Her T-shirt was hiked up to her shoulders. Around her neck was a tightly knotted bra. Police identified her by her fingerprints. She was Sherri Long, a prostitute.
In the pathologist's estimation, the victim had been dead for four to seven days. When detective Fred Miller at LAPD homicide heard the story of the girl murdered in Malibu, he figured the killer he'd been hunting had struck again.
The killer had struck first on the night of June 19 1991. Twenty-year-old Shannon Exley had called her father before she went to work and told him she was trying to get her life in order. Her last customer picked her up on Seventh sometime after midnight and drove east, across the LA river to the Girl Scout Centre on Seventh and Fickett. In the vacant lot behind it, surrounded by eucalyptus trees, no one saw his car or heard her screams. She, too, was strangled with her own bra. The pathologist's report revealed her identity and her record of arrests for prostitution.
A week later, Miller saw a teletype about a dead girl found in a freight company parking lot in Hollenbeck. A homeless man foraging for firewood in the industrial zone along the LA river had found her lying on her back underneath a big rig trailer with a bra tightly knotted around her neck. Most of her clothing was missing; a sock, T-shirt and hypodermic syringe were lying near her body. Her fingerprints and a follow-up investigation revealed she was 33-year-old Irene Rodriguez, who had arrived in LA in April 1991 on a Greyhound bus from El Paso, Texas, where she'd been living with her common-law husband and their four children.
Dr Lynne Herold at the LA County sheriff's department crime lab had trained in one of the busiest forensic pathology labs in the world, which dealt with thousands of possible homicide victims every year. She had seen victims bound with all kinds of tape, rope, extension cords, speaker cable, telephone cords and electrical wire, but nothing quite like this.
On July 16 1991, three bras were delivered to Herold in brown paper bags (plastic, which traps moisture and breeds bacteria, is used only in movies). They had each been made into a noose. "For all three, I think you should be looking for the same guy," she said, confirming what Miller already suspected. The killer struck three times in LA within a 14-day period, with nine days of cooling off between the first and second, and five days between the second and third. The detectives braced for a fourth murder, but it never happened.
Serial killers are rare. In the 80s, the FBI estimated that, at any given time, there were about 35 in the US (then a nation of about 240 million people) who had committed murders but had not yet been detained. Countries with smaller populations, such as Austria, may not experience a single one for decades.
"Prostitute in Vienna murdered: three still missing" read the front-page headline of the Kurier newspaper on May 22 1991. Crime reporter Peter Grolig got the scoop. From his contacts in the Vienna police, he learned that the four women had disappeared from the same part of the red-light district in April and the beginning of May.
The first body was found in the Vienna Woods on May 20. A retired man walking a path through the Scots Woods (a section of the Vienna Woods), near the Sign of the Cross Meadow, noticed the smell first. Scanning the forest floor, among the stumps and dead leaves he saw a corpse. The young woman was naked except for a leotard pulled up around her shoulders. Lying face down with her legs spread wide apart, she appeared to be melting into the compost of the forest floor. Foxes had chewed the flesh off her right leg. Her killer had arranged her corpse to cause outrage. An autopsy later confirmed she had died from strangulation with her own tights.
The Vienna Woods, which arc around the western half of the city, are in places dense and primeval. In no other major city in Europe does the urban zone so abruptly give way to forest - a clear boundary between civilisation and wilderness across which no prostitute would willingly drive with a client at night. What tricks had the killer used on her?
It didn't take long to identify the victim; her husband had filed a missing-person report the previous month. Sabine Moitzi, 25, was a bakery salesgirl by day but, unknown even to her husband, she occasionally worked as a "secret prostitute" (not registered with the Office of Health, as prostitutes are required to be by law in Vienna). She had become addicted to heroin, and her wages at the bakery didn't cover the cost. At around 11pm on the night of April 16, her friend Ilse dropped her off at an intersection near the railyard of the West Train Station. When Ilse passed by 10 minutes later, Sabine was gone. Her body was found five weeks later; its state of decay indicated she had been dead about that long.
The second body was found three days later, on May 23. A woman looking for her guinea pig's favourite food found the naked corpse of Karin Eroglu. She had disappeared on the night of May 7 from her corner, just a few blocks from where Sabine had last been seen. She'd been driven 10 miles outside the city, even deeper into the woods. Her body lay in a grove of spruce trees, 30 yards from the nearest road. Most likely her killer had forced her to walk to the spot where her corpse would later be found. The trauma to her face indicated he had beaten her. From her leotard, he had fashioned the same kind of ligature that had been found around Sabine Moitzi's neck.
Two women murdered in the same way - officer Ernst Geiger knew it was only a matter of time before the corpses of the other two missing women, Silvia Zagler and Regina Prem, turned up.
Geiger's experience with murderers was small compared with that of an American big city cop such as Miller. At the time the prostitutes disappeared, he was a 36-year-old police lawyer who had just been appointed head of homicide. In 1991, Vienna was (and still is) a mellow city of coffee houses and classical music. It is reckoned one of the cleanest and safest cities in the world. While prostitution is a high-risk occupation in most cities, in Vienna the homicide rate among prostitutes was no higher than that of the general population. That all changed in the spring of 1991, when the "Vienna Woods Killer" (as the press called him) started striking.
In the days and weeks following the discovery of the first body, investigators spent hours talking to prostitutes and pimps, noting descriptions of violent or perverse customers and trying to track them down for an interview.
Conspicuously absent from the media coverage were mourning relatives. Like many prostitutes, the murdered and missing women had little contact with their families, or had grown up in orphanages. No one came forward to talk about them, except Rudolf Prem, husband of the still missing Regina. She had grown up in an orphanage and held various menial jobs; according to Rudolf, two years after she met him she realised she could make a lot more money turning tricks. They had a child and got married, and Rudolf quit his job as a plumber to stay at home and look after the boy, who was under the impression his mother worked as a waitress. With her earnings she had furnished their apartment and built a playroom. "She was an insanely good mother," Rudolf told Profil magazine. "She'd let herself be torn into pieces for the boy."
At 9.45pm on Sunday, April 28 1991, Rudolf dropped Regina off for an appointment with a regular client, a wine salesman. Usually she finished work around 2am and called Rudolf to pick her up. When she didn't call that morning, he drove to her corner and saw she wasn't there.
On Monday, June 3, 10 days after the second body was found, a reporter for the ORF (Austrian Broadcasting Corporation) arrived at police HQ for an interview with chief Max Edelbacher about the murders. The reporter introduced himself as Jack Unterweger and said he was producing a story for Journal Panorama (a respected current affairs radio programme). He was a freelance reporter, he said, who'd been given the assignment because his aunt had been a prostitute who was murdered by her last customer in 1967. From her he had learned about the lives of prostitutes; from losing her, he understood what the women in the red-light district were going through. The previous Friday, he had interviewed a few of them while they stood on their corners.
On June 5, his story, The Fear In The Red-Light Milieu, was broadcast. All over the country, people driving home from work or sitting at home tuned in and heard the prostitutes talking about their fears. Among those listening was police chief Edelbacher.
At dinner a couple of days earlier, Edelbacher had been surprised by his wife's reaction when he mentioned he'd been interviewed about the murders by an ORF reporter with the unusual (in Austria) name "Jack". Jack Unterweger was his full name.
"Jack Unterweger!" his wife exclaimed. "Don't you know who that is?"
"No."
"Mensch, Unterweger is that guy who got a life sentence for murdering a woman and who wrote a crazy book in prison. He was released last year."
It was true - on May 23 1990, Jack Unterweger had been released after serving 15 years in jail.
"He is a bestselling author, has written seven books, and wants to film his novel Purgatory a second time. The talk is of Jack Unterweger, 40 years old, ex-prisoner in Stein, with a life sentence for the murder of an 18-year-old girl. In his cell he became a literary figure. Today, after more than 15 years of incarceration, the prison doors have opened for him."
Most of the newspapers in the country ran similar stories in their culture sections. Not only was he a renowned author, he was also the country's most high-profile rehabilitated offender. In his youth he'd been a thief and pimp. At 25, he was convicted of murder and sentenced. He passed the time in his cell by writing and taking correspondence courses on literature and narrative writing. He began submitting children's stories to the radio, which ultimately broadcast about 50 of them.
One woman, a music teacher and single mother, was so moved by them that she visited him in prison and later testified at his parole hearing that a man who wrote such tales was "full of love". He wrote a play and a volume of poetry; then in 1982 his autobiographical novel, Purgatory, was published. Unterweger became a celebrated author. In 1988 Purgatory was presented to the public in a film adaptation, first in cinemas, then on ORF television.
Jack's mother, a country girl named Theresia Unterweger, left home in her late teens and worked as a waitress and barmaid, falling in with American soldiers occupying her country. She became pregnant and was then briefly jailed for fraud. She was released a few weeks before Jack was born. She named the infant after his absent father, who she claimed was an American soldier named Jack Becker whom she'd met in Trieste.
When Jack was two, his mother was again arrested and he was placed in the care of his grandfather in the alpine countryside of Carinthia, the southernmost state of Austria. Unterweger claimed that he was abandoned with his violent, schnapps-swilling grandfather in the middle of nowhere, without proper food and clothing, and, above all, with no motherly love.
A recurring theme in the novel is Jack's quest for his mother. He yearns for her to come and take him away, but she never does. His grandfather tells him she is a "tramp with no time for you". Later in the story, he travels to Salzburg to search for his mother, and although he doesn't find her, he does track down her sister, Anna, a Salzburg prostitute. Aunt Anna is kind to him, and later in the story he is overwhelmed with grief when he learns that she has been "murdered by her last customer".
Unterweger gave televised readings in the prison auditorium which were attended by intellectuals and government officials. Later he was allowed to attend the premiere of his play, End Station Prison, at the Vienna People's Theatre. A short, slender man with delicate, youthful features, he had a particularly strong effect on women, many of whom have described him as looking like a "little boy".
A campaign was launched to free Unterweger. He reminded his advocates of the French criminal and author Jean Genet; they believed writing his life story, and the self-reflection it required, had transformed him. At a parole hearing, his lawyer presented a statement calling for his release signed by a who's who of the country's writers and artists. The statement concluded with the assertion that "Austrian justice will be measured by the Unterweger case".
On May 23 1990, after 15 years and four months in jail, he walked free. He was nearly 40. Various magazines ran features on him, some portraying him as a dandy, some as an ex-con wearing only blue jeans, his body covered in prison tattoos.
When Edelbacher requested a background check on Unterweger, he learned that in the year since his release - before the prostitute murders began - he had published two novels and produced two plays, with the help of subsidies from the culture ministry. He also happened to be on the list of possible suspects for the murders.
On June 10 1991, Unterweger appeared at Edelbacher's office again and said he was about to leave for Los Angeles, where he intended to do a story on crime and law enforcement. He said he wanted to meet some police officers, perhaps drive around on patrol, and wondered if Edelbacher had any contacts at the LAPD.
In LA, Unterweger stayed at the Hotel Cecil on Seventh and Main, an area popular with prostitutes and close to the downtown police department headquarters. While he was in LA, he was eager to meet the writer Charles Bukowski. On the morning of June 20 (a few hours after Shannon Exley was picked up by her last customer, down the road from the Hotel Cecil), Unterweger had a meeting with a photographer who was friendly with Bukowski and who, he hoped, might give him an introduction.
On Monday morning, June 24 , Unterweger visited the LAPD Parker Center to obtain permission to ride with patrol officers. He also wanted to arrange an interview with Chief Daryl Gates to discuss racial tensions in LA following the Rodney King beating.
The next morning, equipped with a "Homes of the Stars" map, he found Zsa Zsa Gabor's house in Bel Air and rang the bell. Her husband answered the door and told him his wife gave interviews to Austrian journalists only for money. He then drove out to Cher's house on the Pacific Coast Highway in Malibu and didn't get beyond the gate. He also visited the film-maker Robert Dornhelm, a fellow Austrian, to pitch his autobiography as a movie. They had a long talk but Unterweger clearly sensed Dornhelm wasn't interested. He left LA without clinching a film deal.
Back in Austria, Unterweger was interviewed on the radio a few days after his return from LA, but made no mention of the trip. Two weeks later, on August 4, the body of Silvia Zagler, who had disappeared on the night of April 8, was found in the woods five miles from Vienna.
The investigation into the murders was crawling along. The police had received a tip - from the inspector, now retired, who had investigated Unterweger before - that they should focus their attentions on him. When Unterweger turned up at Edelbacher's office to talk about a story he was writing on homelessness in Los Angeles and Vienna, Edelbacher told him he was one of 130 possible suspects. Unterweger said it was absurd. "After all those years in Stein, there's no way I would commit a crime."
A few days later, a teletype arrived at headquarters. Inspectors in Graz were investigating the murders of two prostitutes that preceded the Vienna murders, and they were wondering if the Vienna police could assist.
Then a 19-year-old prostitute, Joanna, came forward to say that she had been picked up in Graz by a man in a BMW - numberplate W JACK 1 - who'd driven her out of town. He'd made her take off her clothes and lie on her belly, then he'd handcuffed her wrists behind her back. She screamed in pain and fear, and the louder she screamed, the more he moaned. Then he drove her back to Graz. It happened in October 1990, days before the first of the two Graz prostitutes was murdered. Joanna recognised Unterweger from a photograph.
When reporter Hans Breitegger heard Joanna's report, he knew the Unterweger story was about to get hot and he wanted an interview before it boiled over. He needed someone bookish to help with the ruse and approached his friend Bernd Melichar.
"What do you know about Jack Unterweger?" he asked Melichar.
"The usual story. Killed a girl in his youth, became a writer in prison. I read Purgatory; I thought it was a fascinating book."
"What do you think about him murdering a bunch more women since he got out?"
"No way," Melichar said.
"Yes," Hans replied, and told the story of Jack Unterweger the travelling playwright, poet, and prostitute killer.
"I can't believe it," Melichar said.
They hatched a plan. They would pose as journalists from the Culture section, trying to get a scoop on Unterweger's latest book (whatever that was).
When they met in a bar, Unterweger was warm and polite, and very articulate. "After 20 years in prison, I've not lost my sense of humour. I drove down here from Vienna voluntarily. I knew I was going to be interrogated about the Graz murders, but why should I murder prostitutes? ... I don't have a bad relationship with the cops. They received a tip and it's their job to check it out, but I don't think they appreciate how hard I've tried to become a better man..."
"Generally speaking, how's your life been since your release from prison?" Breitegger asked.
"Wonderful. I'm not stuck in the past, and I'm always ready for spontaneity. The reality, though, is that one doesn't only have friends. There are also the envious out there who say you don't deserve what you have."
"What are you working on now?"
"A book called The Power Of The Pigs. It's about the men who exercise power without legitimately possessing it. It's about a man who observed the world through the media for 16 years and how he returned to society. It's about what he sees has changed in human development."
"What has changed?"
"I'm struck by the indifference, the egotism in love. People are incapable of loving each other any more."
Melichar was persuaded of his innocence. Breitegger was not, and through his contacts in the press he was able to trace whether Unterweger had been in Graz or nearby, doing a reading or producing a play, at the time of the murder. The dates coincided.
Geiger was discovering that getting on Unterweger's trail was one thing, persuading the Vienna DA to prosecute him was something else; he ruled that there was too little evidence. While Vienna hesitated, Graz decided to go for it. But Unterweger disappeared. A headline on the front page of the Graz paper explained why: "Murder series: an arrest warrant for Jack Unterweger."
At 4.50 pm the next day, February 15, Graz headquarters got a call from Unterweger, asking to speak with officer Hütter (he had cruised around the red-light district with him in September 1990). "Why are the Graz police persecuting me? They have no evidence, so what is the meaning of this arrest warrant?" Hütter told him that it would go better for him if he cooperated.
"No, I won't. I cannot bear going back into a cell, and this news has already destroyed me socially. There's no sense in my staying in Austria."
Unterweger had decided it was best for him to disappear into a big American city for a while. He and his girlfriend, Bianca, drove to Orly, near Paris, and took a flight to Miami. They had no choice but to travel on their own passports and to book the tickets on his Visa card.
The morning after they arrived, Unterweger read a newspaper employment section. Miami Gold was seeking go-go dancers - a perfect position for Bianca, he thought. And so they settled into a routine. Mornings at the beach; afternoons strolling around, people-watching and window-shopping; evenings, Bianca dancing at Miami Gold while Unterweger worked on his defence.
He also kept in touch with one of his other girlfriends back in Vienna, Elisabeth. He'd run out of money, was sleeping on the beach, and his life was in grave danger without his thyroid medication, he told her. Could she send it to him and whatever money she could scrape together?
The next day, February 26, something glorious happened. Elisabeth told him on the phone that her boss at Success magazine, Gert Schmidt, would pay him $10,000 for an exclusive "on the run" interview. He would wire him a small advance and pay the rest at the time of the interview. Unterweger agreed, and gave him instructions for wiring the money. He was overjoyed: "10,000 for interview?! Crazy!" he wrote in his diary. (It was a ruse. Schmidt had tipped off Geiger and gave him a slip of paper: USA Money Exchange, 207 Eleventh Street, Miami Beach. "She's wiring the advance today. It'll be there for him to pick up tomorrow.")
The next day US marshal Shawn Conboy and his team sat on a hotel terrace on Eleventh Street. Their orders were to watch the USA Money Exchange across the street to see if a European male - 5ft 6in, early 40s, with pale skin and tattoos on his upper arms - arrived with his girlfriend to pick up a wire transfer.
The immigration service confirmed that Jack Unterweger had entered the country on a tourist visa without disclosing his felony conviction. It was a civil offence, but it was enough to detain him.
As he arrived, Unterweger picked them out right away. The girl went in while he waited outside, occasionally glancing over at them. When she emerged, he started to walk away, then bolted down an alley as they rose to follow.
Unterweger did not fight extradition. On March 2, he petitioned the US Federal Court in Miami "to institute my immediate deportation".
Three days later, on March 5 1992, detective Fred Miller of the LAPD got a call from the Department of Justice. Interpol Washington were reporting that the US Marshals office in Miami had arrested one Jack Unterweger, wanted in Austria for the murder by strangulation of seven prostitutes. According to the Austrian police, the suspect had been in Los Angeles from June 11 to July 16 1991.
Miller contacted the Austrian police and followed the trail of a credit card statement they had found. First on the list was Marathon Rent-a-Car, whose records showed Unterweger had rented a blue Toyota Corolla on June 11, 1991. He returned the car on June 20 with a broken windscreen on the passenger side. On the damage report Unterweger said a rock had struck the windshield. Was it really a rock? Or was it Shannon Exley's head hitting the passenger-side glass as she struggled for her life?
On the rental agreement Unterweger gave his address in Los Angeles as the Hotel Cecil on Main Street, a few blocks from where Exley and Irene Rodriguez had disappeared. The hotel records showed he'd checked in on June 11 and out on July 2 - three days after Rodriguez disappeared and one day before Sherri Long disappeared.
On March 12 1992, detectives Miller and Harper flew from Los Angeles to Miami to interrogate Unterweger. "He'll be expecting you," Geiger told them. "We think he's more afraid of California justice than of ours. Especially your gas chamber." They came with an affidavit for a search warrant for taking blood and hair samples. Unterweger's blood could be compared with the sexual assault kits from Rodriguez and Exley. At 6pm, they were led into the visitors' area of the prison.
"Have a Coke, it'll keep you cool," Miller said.
"Thanks," said Unterweger, grinning like a kid. Such a little guy, Miller thought. Did this squirt really do that to those women?
"Jack, I know you want to go home and take your chances with your own justice system, but we're not going to let you do that. We're going to take you with us back to California and put you on trial for murdering our girls, and in California we have the death penalty."
"All right," said Unterweger. "What do you want to know?"
"I want to know the purpose of your trip to LA, where you stayed, who you met, what you were doing. And more than anything, I want to know why you were wearing that godawful outfit."
Unterweger thought for a moment, and then grinned. "You didn't like my cowboy outfit?"
"Not at all. I'm from Texas. I don't wear that shit."
Unterweger laughed and sat back in his chair. "I went to LA to write stories on prostitutes and homeless people..." He gave a thorough statement of his activities in LA, and Miller was impressed by the preciseness of his memory. "While I was in LA," he went on, "I dated the receptionist at the Hotel Cecil, a girl named Carolina. I also dated three prostitutes, one white, the other two Latina... I killed no one in Los Angeles."
Geiger imagined the uproar in Austria if Unterweger was sentenced to death in the US. He doubted it was going to happen. The DNA test result wouldn't be available before Austria's 90-day extradition period expired on May 27, and without the DNA result Geiger knew it was unlikely the Los Angeles DA could prosecute.
On May 28 1992, Unterweger arrived at Vienna airport. As he stepped off the plane, flanked by two US marshals, he seemed relaxed, as though he'd just returned from a holiday in Florida.
When the case finally came to court on April 20 1994 (Hitler's birthday), the press billed it the "Trial of the Century" - never in Austrian history had one man been accused on so many counts of murder. In a way it was three trials rolled into one, because the accused was alleged to have murdered not only seven Austrians but also three Americans and one Czech. Witnesses from Los Angeles and Prague were scheduled to give testimony, as were top forensic scientists from Switzerland, Germany and the US.
Unterweger gave the final summation - an advantage, given that his words were the last the jury would hear before it went into deliberation. Under Austrian law, a simple majority was sufficient for a conviction. He needed to succeed with at least four of the eight main jury members if he was not to spend the rest of his life in prison.
Geiger went for a walk. With 11 counts to consider, he knew the jury would deliberate for a while. Over the previous two years, he'd had recurring nightmares of Unterweger beating the rap.
It was past 8pm when the jury foreman announced they had reached a verdict. At 8.50pm, just as everyone had reassembled, an electrical storm broke. Lightning flashes lit up the courtroom and thunder like cannon shots created a horror-film atmosphere for the reading of the verdict.
"Is the accused, Jack Unterweger, guilty of the murder of Blanka Bockova?" Judge Haas asked.
"Six yes, two no," replied the foreman. And so it went down the list. The jury found him guilty of nine of the 11 counts of murder.
"Do you have anything to say?" the judge asked.
"I will appeal," Unterweger said.
At the DA's office a wild celebration got under way. After much cheering and embracing and backslapping, the whole gang moved to a beer cellar a few blocks away, the taps were opened and all the tension of the previous months was released. They stumbled into the night at 3am.
At six that morning, Austrian radio reported that Jack Unterweger had committed suicide. He was found hanging in his cell in the Graz court at 3.40am, from a noose he'd made using a thin metal wire and the drawstring of his jogging pants. ·
· This is an edited extract from The Vienna Woods Killer: A Writer's Double Life, by John Leake