Gregory John BRAZEL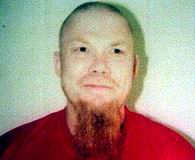 A.K.A.: "Bluey"

Classification: Serial killer
Characteristics: Arsonist - Armed robber
Number of victims: 3
Date of murder: 1982 / 1990
Date of arrest: September 26, 1990
Date of birth: November 17, 1954
Victim profile: Mildred Teresa Hanmer, 51 (shopkeeper) / Sharon Taylor (prostitute) / Roslyn Hayward (prostitute)
Method of murder: Shooting
Location: Victoria, Australia
Status: Sentenced to three consecutive life sentences
---
Gregory John 'Bluey' Brazel is a convicted Australian arsonist, armed robber and multiple murderer, currently serving three consecutive life sentences for the murders of prostitutes Sharon Taylor and Roslyn Hayward in 1990, and the murder of Mordialloc hardware store owner Mildred Hanmer during an armed robbery in 1982 for which he confessed some eighteen years later.
Brazel is often described as one of the most manipulative and violent prisoners in Victoria's prison system, and was estimated to be worth more than A$500,000 in 2000. He will be eligible for parole in 2020.
Early life
Enlisted in Australian Army 1974. Trained at 1RTB (Kapooka) 14Platoon B Company. Posted September 1974 to Aust Army medical training school Healsville Victoria. In 1976, Brazel took five privates hostage during an army medical corps exercise in Healesville. Shots were fired before Brazel was persuaded to release the hostages. He was later dishonorably discharged.
Murder of Sharon Taylor
On 28 May 1990, while on early release from prison, Brazel murdered prostitute Sharon Taylor. Her body was found in a shallow grave at Barongarook,Victoria, South of Colac on 23 September 1990.
Murder of Roslyn Hayward
On 13 September 1990, Brazel murdered prostitute Roslyn Hayward at Sorrento. Her body was not discovered until 1 October 1990.
Murder of Mildred Hanmer
Mildred Teresa Hanmer was shot in the chest on 20 September 1982 during an armed robbery on her Mordialloc hardware and gift store. She later died in the Alfred Hospital from her injuries. Her murder remained unsolved until August, 2000.
On 18 August 2000, Brazel voluntarily confessed to the 1982 murder, seeking to make a deal with police officers that no life term would be imposed before agreeing to make a statement.
Prison life
Brazel has continued to regularly offend whilst imprisoned and is often described as being manipulative and violent. In November, 1991, Brazel took a staff member hostage while imprisoned at the HM Melbourne Assessment Prison when he learned of his impending transfer to HM Prison Pentridge.
In 2003, Brazel conned an elderly woman into deposting more than A$30,000 into a TAB telephone betting account for his own personal use. In 2006, Brazel was awarded A$12,000 in damages in an out of court settlement after suffering a violent attack with a broken bottle whilst imprisoned at Melbourne's privately operated Port Phillip Correctional Centre in Laverton in May, 2001. In October 2006, Brazel was caught collecting personal information relating to senior prison staff.
Summary of criminal convictions
During the period of March 1983 until August 2000 Brazel was convicted of 37 offences from fifteen court appearances. Offences since 1992 occurred while Brazel was in prison custody apart from the 2005 conviction for murder which occurred in 1982.
---
Convicted killer to face new charge
By John Silvester
July 5, 2002
One of Australia's most notorious killers is about to be charged with the 20-year-old murder of a woman who was shot during an armed robbery in Mordialloc.
Gregory John Brazel, who has already been convicted of the murders of two women, is to be charged with killing Mildred Teresa Hanmer, 51. She was shot in the chest in her Warren Road hardware shop on September 20, 1982, and died two hours later.
Brazel, 43, is expected to be charged within days.
He was first interviewed about the murder nearly two years ago and has been questioned several times since. It is believed he has admitted to detectives that he was the gunman.
Some of the original investigators were reassigned to the case and reinterviewed witnesses before a decision to charge Brazel was made this week.
Mrs Hanmer's husband Richard was at home in Mount Eliza recovering from a hernia operation when his wife rang on the day of the shooting. She could only say: "Dick, I've been robbed and I'm dying."
She collapsed but Mr Hanmer could still hear her gasping and moaning on the open telephone line. The mother of three was found by a hairdresser who entered the shop after hearing shots.
The hardware shop was a State Bank sub-agency and the bandit stole $2569 from two safes. Both were opened with keys.
Before Mrs Hanmer died she managed to describe the gunman, telling police he had ginger hair.
Brazel has been known for years as "Bluey" because of his distinct ginger hair. He has long been considered one of the most dangerous inmates in the Victorian prison system and is usually shackled when taken to court.
The former altar boy and son of a New South Wales detective has more than 75 criminal convictions and a prison record involving at least 25 violent offences. These include stabbing three prisoners in separate attacks, breaking the noses of two prison officers, assaulting police, setting fire to his cell, cutting off the tip of his left ear, going on a hunger strike, threatening to kill staff, pushing a governor's head through a plate-glass window and using jail phones to intimidate witnesses.
In one of his brief periods of freedom since 1978, Brazel killed two women near Colac. Detectives believe he knew he was under investigation for the first murder and killed his second victim purely to taunt the investigators.
He was found guilty of killing prostitutes Sharon Taylor and Roslyn Hayward, whose bodies were found in shallow graves near Colac in 1990. He was sentenced to 30 years with a minimum of 25.
In 1976, while in the army medical corps, he took five privates hostage during an exercise in Healesville. He fired shots during the siege before a captain persuaded him to give up. He was dishonourably discharged from the army.
A confidential police report on Brazel said: "He is cunning and sly and could never be trusted."
He held a Melbourne Remand Centre staff member hostage with a knife to his throat in November, 1991. Brazel threat-ened to kill Gunther Krohn because of a decision to transfer him from the Remand Centre to Pentridge but finally surrendered after a three-hour siege.
He has a history of setting fire to his cells and has been caught at least three times with smuggled mobile telephones inside maximum-security divisions.
Brazel lost his position as Victoria's most feared prisoner after he was bashed and seriously injured by by fellow inmates in 1998.
But police say he is still violent and erratic. He has been assessed as one of the state's highest-risk inmates and is kept in the Barwon Prison's top-security Acacia Unit. His earliest release date is 2020.
Mrs Hanmer was a triple certificate nurse and her husband an engineer. They had decided to open their own business and agreed that if they were ever robbed, they would cooperate and not risk their lives.
Police interviewed more than 1500 people during the original investigation.
---
Supreme Court of Victoria - Court of Appeal
R v Brazel [2005] VSCA 56 (22 March 2005)
The Queen
v.
Gregory John Brazel
No. 99 of 2003
CALLAWAY, J.A.:
1 Mildred Teresa Hanmer was murdered in 1982. The crime remained unsolved for 18 years. Then, in August 2000, the applicant, a prisoner at Port Phillip Prison, took the initiative in voluntarily confessing that he was the murderer. He participated in an interview extending over two-and-a-half hours and made a full statement, revealing that the murder was a contract killing. His identification of the principal was not established but, putting that to one side, detailed investigations corroborated his statement. The learned sentencing judge accepted that that was so and accepted that the applicant came forward through a genuine sense of contrition. His Honour described the applicant's remorse as genuine and plenary.
2 In December 2002 the applicant was committed to stand trial. The matter proceeded by way of a contested hearing of one day's duration, during which two witnesses were called. The applicant indicated that he would plead guilty. He was arraigned in the Trial Division on 14th February 2003 and did plead guilty. He admitted 21 previous convictions from six court appearances between October 1977 and July 1981. He was sentenced to six years and nine months' imprisonment with a minimum term of three-and-a-half years for armed robbery and other offences in October 1978. He was on parole for those offences at the time he committed the murder. Although it is not recorded in the return of prisoners, the judge ordered that, if the Parole Board now cancelled that parole, the unexpired portion of that sentence be served concurrently with the sentence he imposed.
3 The applicant had also committed subsequent offences. I gratefully adopt the judge's summary of them in the sentencing remarks. Addressing the applicant, his Honour said:
"From March 1983 until the time you came forward in August 2000 to confess to this murder, you were convicted of 37 offences on 15 different occasions before the courts. Numerous of those offences were for dishonesty and for serious violence to the person. In June 1983 you were sentenced in this Court to two years' imprisonment for contempt of court. In November 1987 you were sentenced in the County Court to six years' imprisonment with a minimum term before eligibility for parole of four years' imprisonment on two counts of armed robbery. Under the then pre-release scheme you were released under that sentence from prison on 21 January 1990. On 28 May 1990 at Barongarook, south of Colac, you murdered a prostitute and loving mother. Her body was not discovered until 23 September 1990. In the meantime your pre-release had on 21 July 1990 matured into parole. On 13 September 1990 at Sorrento on the Mornington Peninsula you murdered another prostitute who also was a loving mother. Her body was discovered on 1 October 1990. You had been arrested on other matters on 26 September 1990. Ultimately you were tried and convicted of each of those murders. You remained mute at both trials. In August 1992 I sentenced you to 20 years' imprisonment for the May 1990 murder, with a minimum term before eligibility for parole of 17 years. The Court of Appeal reduced that sentence to 17 years' imprisonment with a minimum term before eligibility for parole of 15 years. It declared that the period of 699 days pre-sentence detention be reckoned as already served under the sentence and so certified. In May 1993 I sentenced you to 20 years' imprisonment for the September 1990 murder, with a minimum term of 17 years. I ordered that seven years of the sentence I imposed for the second murder be served concurrently with the sentence for the first murder, making a total effective sentence of 30 years' imprisonment with a minimum term of 25 years before eligibility for parole. The Court of Appeal did not reduce that sentence. You have been in custody continuously since your arrest on 26 September 1990 until today.
While in custody you have continued to offend. In October 1994 you were sentenced in the County Court to seven years' imprisonment for false imprisonment and three years' imprisonment on each of two counts of making threats to kill. In June 1997 you were sentenced in the County Court to two years' imprisonment for arson. In December 1998 you were sentenced in the County Court for 2 years 9 months imprisonment on two counts of bribery of a public official. You have also been convicted of a number of lesser offences while in custody."
4 As a result of the 1992 and 1993 sentences for murder and sentences for other offences whilst in custody, at the time the applicant came forward and confessed to this crime he was serving a total effective term of 34 years' imprisonment and, putting aside prison management deductions, he would not become eligible for parole until 24th February 2020. He would then be aged 65. After hearing a plea for leniency, at which the applicant appeared in person, he was sentenced for this offence on 28th March 2003 to be imprisoned for the term of his natural life. A new single non-parole period of 27 years' was fixed. His Honour explained to the applicant that the sentence, including that non-parole period, would operate from the day on which it was imposed. He would therefore be 75 when he became eligible for parole.
5 The applicant seeks leave to appeal against sentence on the grounds, first, that in all the circumstances the sentence is manifestly excessive and, secondly, that the judge failed to honour an alleged agreement between the Director of Public Prosecutions and the applicant not to have a life sentence imposed.
6 On 13th February 2004 a single judge of appeal refused leave to appeal pursuant to s.582 of the Crimes Act 1958. The applicant gave notice that he elected to have his application heard by the Court of Appeal. Medical and security considerations delayed the hearing of that application, which came on before us on 23rd February 2005. The applicant did not appear before the single judge but relied on a written submission. He did appear in person before us and the Director of Public Prosecutions appeared with Mrs Quin for the Crown. We had a much better opportunity to investigate the applicant's complaints and consider his submissions. We were also provided with the summary prepared by the police following the applicant's statement, which I shall call "the police summary", and a summary of all the sentences imposed for murder in Victoria from 1986 to the present.
7 Before turning to the applicant's submissions, I shall say a little more about the circumstances of the offence and of his confession. On 20th September 1982 Mrs Hanmer, aged 51, was working alone in a hardware and giftware store that she and her husband owned and operated at 77 Warren Road, Mordialloc. The store also operated a State Savings Bank sub-agency and a dry cleaning depot. At approximately 12.50 p.m. a person who lived behind the shop next to No. 77 heard a noise that she described as a loud bang and the voice of a woman calling for help. She entered the hardware and giftware store and discovered Mrs Hanmer grievously injured and lying on the floor. The ambulance and police were called.
8 In the meantime the victim had telephoned her husband at their home in Mt Eliza. He had not gone to work that day because he was recovering from a hernia operation. He said that his wife was gasping on the telephone and finding it difficult to speak but managed to say, "Dick, I've been robbed and I'm dying." The ambulance and police officers found Mrs Hanmer bleeding from an apparent gunshot wound to her upper body, but she was still conscious and capable of some conversation. She described her attacker as being a man aged around 25, five feet seven inches tall and with ginger hair. She described the firearm he was carrying and said that he left through the front door. Mrs Hanmer was treated at the scene and then conveyed by ambulance to the Alfred Hospital, where she died at 3.20 p.m. She had been shot once in the right chest between the second and third ribs. The pathologist who conducted the post mortem examination concluded that she had been shot from the front.
9 Notwithstanding an extensive police investigation, the murder remained unsolved until the applicant confessed. On 18th August 2000, at his request, Detective Senior Constable Gerard Hockey attended Port Phillip Prison to speak with him. The applicant had confidence in Mr Hockey from an occasion when, in 1998, he had investigated an assault on the applicant in the Acacia Unit of Barwon Prison. The applicant told Mr Hockey that he wished to confess to the murder of a woman at a hardware store in Mordialloc in 1982. On 31st August 2000 he was conveyed to the offices of the Homicide Squad, where he participated in the interview to which I have already referred and, at the conclusion of the interview, made a full statement.
10 The applicant told the interviewing police that he entered the store at around lunch time, carrying a .22 rifle hidden behind a sports bag. He approached the deceased and asked her to cut a key for him. Whilst she was occupied with that task, the applicant closed and locked the front door and turned a sign around to read "Back in five minutes". He confronted the deceased with the rifle, stated that it was an armed robbery and demanded money. He obtained in excess of $3,000 from the safe and cash register. He then told the deceased to lie on the ground as he was going to tie her up. While she was lying on the ground, the applicant discharged a single bullet into her back. A homemade silencer on the firearm failed and "when the gun went off it sounded like a cannon". The applicant said that he remembered that blood was seeping through the deceased's clothing and knew that she was critically injured and would not survive. All he wanted was to get away. He did not waste time reloading and firing another shot.
11 In his interview the applicant told police that he had been offered $30,000 to murder the deceased. He said a former prison inmate had given him the name of the person who wanted her killed. The applicant claimed that that person was the husband of the deceased. Apart from that, police investigations confirmed the applicant's account. Moreover, a forensic scientist analysed the clothing worn by Mrs Hanmer and confirmed that, contrary to the opinion of the pathologist who conducted the autopsy in 1982, she had been shot from behind as the applicant said. The part of his account that the police rejected was the identity of the person who allegedly engaged the applicant and, it would appear from the portions of transcript set out below, other aspects of the contract killing. In his victim impact statement, tendered on the plea, Mr Hanmer said that the allegation against him filled him with disgust and anger. The rejection of that part of the applicant's statement is to be borne in mind as background to the stance adopted by the Crown on the plea.
12 There are two other aspects of the applicant's statement to which it is necessary to refer. In the first paragraph he said that he was making it of his own free will and not under any threat or enticement from the police. In the second paragraph he said that he had been told by Mr Hockey that he had received a letter from the Director of Public Prosecutions to the effect that anything the applicant said in the interview could not be used against him in criminal proceedings. The applicant stated, in that paragraph, that he did not want that immunity. He wished to tell the truth and was prepared to accept responsibility for what he had done. The Director accepted that such a letter had been sent to Mr Hockey.
13 In his written and oral submissions the applicant emphasized the second ground of appeal. He said that he had had to disclose all the details, including the fact that it was a contract killing, thereby placing the crime in one of the worst categories of murder. The letter of immunity had been offered to enable him to disclose the full facts without putting his offence in that category. He had waived the offer of immunity and pleaded guilty and appeared unrepresented before the learned sentencing judge in reliance on an understanding with the Crown that he would not receive a life sentence and that the Crown would ask for no more than five years to be added to his existing sentence.
14 He said that that understanding was confirmed in a telephone conversation the day before the plea and that it was evidenced by the following passage in the police summary:
"On the 2nd of October, 1998, the accused Gregory John Brazel was assaulted in the Acacia Unit of Barwon Prison. This assault was investigated by Detective Senior Constable Gerard Hockey of the Corio Criminal Investigation Branch. On 18th August 2000, Hockey attended at Port Phillip Prison and spoke to Brazel. This was as a result of a request by Brazel to speak to Hockey. In this conversation with Hockey, Brazel indicated that he wished to confess to the murder of a female at a hardware store in Mordialloc in 1982. He stated that prior to participating in a taped record of interview, he required an assurance from the Director of Public Prosecutions that as a result of any subsequent sentence being imposed in relation to this crime, a life sentence would not be sought. He further stated that he wished to appear before Justice Cummins and he wished the interview be conducted outside the prison system.
On 28th August 2000, Chief Crown Prosecutor Paul Coghlan provided a letter to Hockey stating that any statement which Brazel provided in relation to the murder may be provided on the basis that it will not be used in evidence against him. Further, that if Brazel were to plead guilty to one count of murder, it would be the Crown's submission that although an additional term should be added to his present minimum term, he would still be a person in respect of whom a minimum term should be fixed." (Emphasis added.)
15 The plea began on 14th February 2003, when Mr Morgan-Payler, Q.C. appeared for the Crown, and continued on 14th March 2003. On that date Mr Morgan-Payler was part-heard in another case and Mr Elston appeared in his stead. Reverting to the language of the police summary that I emphasized in above, the Crown did not, on either occasion, seek a life sentence and, on both occasions, the prosecutor submitted that the applicant was still a person in respect of whom a minimum term should be fixed.
16 In addition, the Crown submitted that his Honour could not be satisfied beyond reasonable doubt that this was a contract killing. The following exchange occurred on 14th February 2003:
"MR MORGAN-PAYLER: May I say this, Your Honour: that matter has been extensively investigated. For the purposes of these proceedings if this killing were a paid execution that would be an aggravating factor in my submission to Your Honour.
HIS HONOUR: Of course.
MR MORGAN-PAYLER: Being an aggravating factor that is something Your Honour would have to be satisfied of beyond reasonable doubt. Without canvassing the details, I simply submit to Your Honour that on the material available, both in the depositions and further material that I choose not to advance in respect of these proceedings, Your Honour would not be so satisfied of that matter.
HIS HONOUR: What other rational hypothesis is open, if any?
MR MORGAN-PAYLER: An armed robbery that had gone wrong, or a killing committed as a planned or an accidental consequence. In that a - - -
HIS HONOUR: What is the Crown's position, does it say (a) it rejects Mr Brazel's explanation for the reason behind the killing and (b) it doesn't advance any particular hypothesis because of the lack of evidence; or what does it say?
MR MORGAN-PAYLER: The Crown does not advance any particular hypothesis because of a lack of evidence. May I simply assert in a general manner that where the Crown has endeavoured to pursue the hypothesis advanced by the prisoner, a number of matters have been found to be incorrect.
HIS HONOUR: We will come - - -
MR MORGAN-PAYLER: Unless pressed, I don't want to go into that. Suffice it to say as distinct from the details of the killing itself, where investigators were able to independently confirm those details; where possible in respect of the motive behind the killing and a number of areas there, the account given by the prisoner has been shown to be inaccurate or false.
HIS HONOUR: We may or may not come to those in due course. I will wait upon what Mr Brazel would like to say in writing first and we can revisit this matter if we need to.
MR MORGAN-PAYLER: Yes. In a way that works to his advantage, in that in my submission if Your Honour had not been satisfied, and I submit Your Honour would not on the materials available, if Your Honour had been satisfied it was a paid execution, Your Honour would regard it as a far graver example of the crime of murder rather than a killing in the course of an armed robbery, which of it itself is a serious example of the crime, but perhaps not as serious as the scenario advanced by the prisoner.
HIS HONOUR: Well - - -
MR MORGAN-PAYLER: The Crown says other than the fact you can be confident that the prisoner killed the deceased and you can accept his admission that he had a murderous intent at the time he did so, Your Honour really can probably not further reliably find facts on the material presently available to you."
17 At the end of that exchange the judge observed that what Mr Morgan-Payler had said might or might not be right. He raised the matter with Mr Elston when the plea resumed and the following exchange took place:
"HIS HONOUR: Mr Morgan-Payler put to me on the last occasion that I could take a view of the facts here that this was an armed robbery gone wrong and Mr Morgan-Payler commended that view of the facts to me in part because it would assist Mr Brazel because normally an armed robbery gone wrong would receive a lower penalty than an execution for an external principal.
Now that's not what Mr Brazel says and what I'm putting to you is do you wish to maintain that hypothesis to me and if so, is there any evidence to support it?
MR ELSTON: The hypothesis put was at the bottom of p.17 by Mr Morgan-Payler, but it did not advance any particular hypothesis because of a lack of evidence. That position is still the one maintained by us.
HIS HONOUR: All right, I follow that. Then do you concede that it is relevant in imposing sentence upon Mr Brazel that if properly on the evidence a conclusion could be reached that an execution for an external principal on the one hand and an armed robbery gone wrong on the other would normally attract somewhat different sentences?
MR ELSTON: Yes.
HIS HONOUR: But your submission is I can't discriminate on the evidence as to – I can't conclude on the evidence as to what the true situation is.
MR ELSTON: Yes, there's no evidence which – it's virtually an aggravating feature which you'd need to be satisfied to a circumstance about and there is nothing to assist you in that regard.
HIS HONOUR: Well, one thing that assists me is Mr Brazel has told the truth about everything else.
MR ELSTON: Well, in so far as the other aspects of it are concerned, I can certainly say there has been a full and very exhaustive investigation and but for his confession as to him being involved, this could have remained an unsolved matter and even taking into account his confession there is still an exhaustive inquiry that had taken place and subsequently occurred and nothing further was forthcoming, dealing with that aspect of it."
18 The applicant submitted that, if his Honour had read all the material in the depositions, as he did, he would have learned from the police summary that there was an agreement that the applicant would not receive a life sentence and that the Crown would ask that no more than five years be added to his existing sentence. The difficulty with that submission is that an agreement in those terms, or even to that effect, is not revealed by the summary. It showed that a life sentence would not be sought. The Crown did not seek a life sentence and it invited the judge to take a view of the facts that might have enabled a determinate sentence to be imposed. Further, the summary showed that it would be the Crown's submission that the applicant was still a person in respect of whom a minimum term should be fixed. That was the Crown's position at the plea.
19 The applicant argued eloquently, both in his written and oral submissions, that he was in an impossible dilemma. The only way that he could make a full confession and persuade the authorities of its truth was not simply to admit that he killed Mrs Hanmer but also to give chapter and verse for the circumstances, thereby bringing his offence into one of the worst categories of murder. He was offered immunity to facilitate the necessary investigations but waived that immunity. The Crown left it open to the judge to take a more favourable view of the facts, but his Honour declined to do so. I do not stay to consider what course I might have taken in the light of the Crown's concessions had I been the sentencing judge. In my opinion, we are bound by the finding his Honour made, which was open to him and is not challenged.
20 On the material to which it is proper for us to have regard on this application, we cannot uphold the second ground of appeal, but it is still incumbent upon us to consider the first ground. Only a little was said about it in the applicant's written submissions and nothing in his oral submissions. Indeed he went so far as to say that he could accept an additional ten years provided he was not given a life sentence. Nevertheless, as the Director properly conceded, we must consider for ourselves whether either the head sentence or the non-parole period is manifestly excessive.
21 One of the principles to be applied appears from the following passage in the judgment of Street, C.J., with whom Hunt and Allen, JJ. concurred, in R. v. Ellis:
"When the conviction follows upon a plea of guilty, that itself is the result of a voluntary disclosure of guilt by the person concerned, a further element of leniency enters into the sentencing decision. Where it was unlikely that guilt would be discovered and established were it not for the disclosure by the person coming forward for sentence, then a considerable element of leniency should properly be extended by the sentencing judge. It is part of the policy of the criminal law to encourage a guilty person to come forward and disclose both the fact of an offence having been committed and confession of guilt of that offence.
The leniency that follows a confession of guilt in the form of a plea of guilty is a well recognised part of the body of principles that cover sentencing. Although less well recognised, because less frequently encountered, the disclosure of an otherwise unknown guilt of an offence merits a significant added element of leniency, the degree of which will vary according to the degree of likelihood of that guilt being discovered by the law enforcement authorities, as well as guilt being established against the person concerned."
22 As Street, C.J. said, the leniency that follows a plea of guilty is well recognized. In the first place, such a plea has utilitarian value. Secondly, it may evidence remorse. Both those factors were operating here, but there was the additional factor that, although it was known that the offence had been committed, it was not known that the applicant was the offender and his guilt would not have been revealed but for his coming forward and confessing. In oral argument the applicant made the point that he had pleaded not guilty to the murders he committed in 1990, so that he had attracted none of the principles to which I have just referred, but on both occasions he received a determinate sentence. It was ironic, he submitted, that, having done the right thing this time, he should be visited with a life sentence.
23 The Director's response was that, but for the applicant's confession and plea of guilty, the appropriate sentence would have been life without parole. Although the applicant's other convictions for murder were subsequent offences, they were still antecedents. The applicant would have stood to be sentenced as a man without remorse. Due weight had been given to mitigation not only in the length of the new non-parole period but in the fact that a non-parole period was fixed. I have carefully considered that submission and looked at cases where life without parole has been imposed. I accept that that might well have been an appropriate sentence if the applicant's guilt had been discovered independently and denied, but that hypothetical case highlights the very different circumstances in which the applicant in fact stood to be sentenced.
24 I shall return to the question whether a life sentence was still appropriate in those circumstances. It is convenient to deal first with the non-parole period. I do not repeat all that the Court said in R. v. VZ, but only that the non-parole period is the minimum time that the judge determines that justice requires a prisoner to serve having regard to all the circumstances of his offence, that it is the public interest that is primarily to be served and that the non-parole period requires discrete consideration having regard to all the relevant factors, including the fact that it has a penal element and that general deterrence should not be undermined by an unduly short non-parole period.
25 In the present case totality and the need, if possible, to avoid a crushing sentence were important considerations. (They are not the same thing. A relatively short sentence may infringe the principle of totality without being crushing, in the sense of destroying any reasonable expectation of useful life after release. Where a crushing sentence cannot be avoided, it does not infringe totality.) The applicant is now aged 50 and, as the judge accepted, is in poor health. He would have been eligible for parole when he was 65. As I mentioned earlier, the effect of the sentence imposed on 28th March 2003 is that he will not be eligible for parole until he is 75.
26 The judge summarized the mitigating factors as follows in his sentencing remarks:
"There is however a cluster of mitigating factors in your present situation and which is relevant to the proper sentence to be imposed upon you. First, after nearly 20 years you have come forward wholly of your own volition and confessed to the crime. Second, your coming forward and confession was motivated by contrition and true remorse. Third, the authenticity of that motive is not deflected or derogated from by any collateral purpose or seeking by you of advantage. Fourth, your confession has solved a long unsolved crime. Fifth, it has brought some partial finality to the suffering of the living victims; but they will suffer for as long as they live. Sixth, you have pleaded guilty to the crime. Seventh, you have genuine and plenary remorse. Eighth, you have not at any time since you came forward and confessed, sought to avoid full responsibility for your actions. You also waived the benefit of a possible indemnity. Ninth, you told the truth to the police, involving as that did the placing of this crime in the most serious category of murder, a paid execution. Tenth, you have been in continuous custody since September 1990 and face lengthy further imprisonment and you are in a state of poor health."
27 It cannot be said that his Honour overlooked those factors. In such a case, an appellate court must be especially cautious not to fall into the error of substituting its own opinion for that of the judge in the absence of error. I have given careful consideration to that aspect of this application, as well as to the heinousness of the applicant's offence and the principles relating to non-parole periods to which I referred earlier. I differ with great respect from the learned and very experienced sentencing judge, but I am persuaded that a shorter non-parole period is necessary both to do justice to the applicant and to serve the broader aims of the criminal law.
28 Three points have particularly weighed with me in reaching that conclusion.
29 First, a life sentence for a man in the applicant's state of health coupled with no possibility of release before the age of 75 is crushing. This is not one of those cases where a crushing sentence must, unavoidably, be imposed. Secondly, there is merit in the applicant's submission that, on the one occasion when he did the right thing, he was severely punished. The legal formulation of that submission is to be found in R. v. Ellis. Thirdly, and very importantly, where a non-parole period is fixed with an eye to the principle to which Street, C.J. referred, that is done in the public interest for utilitarian reasons. Few, if any, prisoners serving long sentences will confess to unsolved murders unless a discount is given and seen to be given. If a life sentence is appropriate, that can only be done by fixing a shorter non-parole period than would otherwise have been the case.
30 It should be emphasized that this is a very unusual case. It is not just a plea of guilty or a confession. It is a confession made by a man in prison who already cannot be released before the age of 65, who waives an offer of immunity and who knows that his confession will, at the very least, add a number of years to his existing non-parole period. Such a decision is not easily made, all the more so in a prison environment where it is unlikely to be well regarded by fellow prisoners. It is also to be borne in mind that, if the life sentence stands, the non-parole period is not the only penalty. The punishment for Mrs Hanmer's murder is imprisonment for life together with an extended non-parole period. It is trite law, reinforced by s.5(2AA) of the Sentencing Act 1991, that the significance of the head sentence is not to be undervalued by trying to predict what the Parole Board may do.
31 Strictly speaking, that re-opens the discretion; but I consider that no different head sentence should be passed. I realize that that will be disappointing to the applicant, for the whole thrust of his submissions was directed to the life sentence. It will be no comfort to him for me to say that only a life sentence would serve the purposes of the law, and the needs of society, in a case such as this. There is, however, a factor that was not mentioned on the plea, which makes a life sentence more just than the applicant may at first be willing to accept. If he had been sentenced shortly after the murder, he would have been given a life sentence. Because he did not confess until 2000, he avoided 18 years of that sentence. If he had not been in prison for other reasons, they would have been 18 years of his life in which he was at liberty. A life sentence now is, in truth, life minus 18 years.
32 In turning my mind to the non-parole period that I should propose, I have not overlooked the fact that, although the applicant admitted his guilt in August 2000, it was not until July 2002 that he was formally charged and December of that year that he was committed to stand trial. In all the circumstances, I would fix a non-parole period of 22 years to have effect from 28th March 2003.
BATT, J.A.:
33 I would not, I hope, yield to anyone in recognising the importance of the discretion committed to sentencing judges and in allowing that discretion the full operation to which it is entitled. But, despite the dissenting view of Murphy, J. in R. v. Yates, a sentence which is crushing where that is avoidable should not be allowed to stand. Whether the non-parole period here answers that description is, as I see it, the ultimate question raised by ground 1 in this application. After anxious consideration I have come to the conclusion that, whilst the non-parole period would have been well within the sentencing judge's discretion in light of all the aggravating and mitigating factors were it not for the applicant's age and poor health, those two factors require the question to be answered affirmatively. To put the matter another way, his Honour having decided, properly as the Director accepted, to fix a new single non-parole period, the length chosen is such that the two factors mentioned mean that, even if parole is granted as soon as the applicant becomes eligible, there cannot be any meaningful expectation of any useful life after conditional release.
34 For these reasons and those given by Callaway, J.A. (whose judgment I have had the benefit of reading in draft) I agree with the disposition his Honour proposes.
WILLIAMS, A.J.A.:
35 I gratefully adopt the statement of the facts and relevant principles of law set out in the judgment of Callaway, J.A. which I have had the benefit of reading in draft form.
36 I agree that the second ground upon which the application is based should not be upheld. In relation to the first ground, I also agree that the learned sentencing judge did not err in imposing a head sentence of life imprisonment upon the applicant. However, I regret that I am unable to agree that the judge erred in fixing a new non-parole period of 27 years.
37 A sentence of life imprisonment with no prospect of release before the age of 75, imposed on an applicant in ill health, may properly be described as "crushing" because it "connotes the destruction of any reasonable expectation of useful life after release". However, a crushing sentence will not be manifestly excessive on that ground alone if an "offender has by his criminal act or acts forfeited his right to any such hope or expectation." I am not satisfied that this was not such a case, in light of the heinous nature of the offence, a contract killing committed whilst on parole, and the numerous serious crimes (including the two murders) in respect of which the new minimum term was being set.
38 In my opinion, bearing in mind the need for general deterrence and retribution and the 18 year gap between the offence and the applicant's voluntary confession, the sentence was within the legitimate range of the judge's sentencing discretion, notwithstanding the applicant's age and the mitigating factors which his Honour took into account.
39 I am not satisfied that the sentence was manifestly excessive and would dismiss the application.