Gerard John SCHAEFER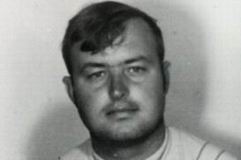 Classification: Serial killer
Characteristics: Sheriff's deputy - Rape - Mutilation
Number of victims: 2 - 9 +
Date of murders: 1969 - 1973
Date of arrest: April 7, 1973
Date of birth: March 25, 1946
Victims profile: Leigh Hainline Bonadies, 25 / Carmen Marie Hallock, 22 / Belinda Hutchens, 22 / Collette Goodenough, 19, and Barbara Ann Wilcox, 19 / Susan Place, 17, and Georgia Jessup, 16 / Mary Alice Briscolina, 14, and Elsie Lina Farmer, 14
Method of murder: Shooting / Strangulation
Location: Florida, USA
Status: Sentenced to two concurrent terms of life imprisonment in October 1973. On December 3, 1995, Schaefer was found stabbed to death in his cell. He had been killed by fellow inmate Vincent Faustino Rivera
---
Gerard John Schaefer was born in Wisconsin on March 25, 1946, the oldest of three children in a family he later describes as "turbulent and conflictual."
Years later, intervicwed by court-appointed psychiatrists, he would refer to himself as "an illegitimate child," the product of a hasty shotgun wedding. He describes his father as a verbally abusive alcoholic, flagrantly adulterous and often absent from home on business trips or otherwise.
By 1960, Schaefer's family had settled in Fort Lauderdale, Florida. He graduated high school there in 1964, and he was working on the first of severas college degrees when his parents divorced three years later.
By that time, if we accept Schaefer's statements to psychiatrists, he was well on the way to troubles of his own. "From an early age," Dr. R. C. Eaton recorded in 1973, "[Schaeferl has had numerous sexual hang-ups."
Experiments with bondage and sadomasochism began around age 12. "I'd tie myself up to a tree," he told Dr. Mordecai Haber, "and I'd get excited sexually and do something to hurt myself." Around the same time he began to "masturbate and fantaslze about hurting other people, women in particular." As if this wercn't enough, Schaefer recalled, "I discovered womens underwearpanties. Sometimes I wore them. I wanted to hurt myself. "
The violent self-loathing went back to his earliest childhood games. In those games, he told Dr. Haber, "I always got killed. I wanted to die. My father favored my sister, so I wanted to be a girl. I wanted to die. I was such a disappointment to my family as a kid, to my father-he loved my sister. 1 couldn't please my father, so in playing games I wanted to be killed."
Schaefer claimed to have visited a psychiatrist in 1966, seeking relief from his sexual deviance and homicidal fantasies, but therapy didn't help. If his later statements are credible, he kept on hearing volces "telling him to kill." That same year, he toured the South with Moral Rearmament, the cheery "Up With People" folks who sang that freedom isn't free. Schaefer thought about the priesthood as a calling, but he was turned away from St. john's Seminary, where, he recalled, "they said I didn't have enough falth." The rejection angered Schaefer so much that he quit the Catholic Church.
His next goal was a teaching job, through which he hoped to instill "American values" like "honesty, purity, unselfishness and love," but Schacfer was twice dropped from student~teaching programs for "trying to impose his own moral and political values on his students." The second time, supervisor Richard Goodhart recalls, "l told him when he left that he'd better never let me hear of his trying to get a job with any authority over other people, or I'd do anything 1 could to prevent ¡t. "
In 1968, Schaefer married Martha Fogg, but ¡t didn't work out. Martha filed for divorce in May 1970, claiming "extreme cruelty."
Schaefer took a few weeks to recuperate in Europe and North Africa that summer, coming home with a new goal in life. If he couldn't be a priest or a teacher, he would be a policeman. He applied to severas departments and was rejected by the Broward County sheriff's office after failing a psychological test, but the small Wilton Manors Police Department hired him anyway.
In March 1972, Schacfer earned a commendation for his role in a drug bust; one month later, on April 20, he was fired. Explanations vary: Chief Bernard Scott later said that Schaefer didn't have "an ounce of common sense," while ex-FBI Agent Robert Ressler reports that Schaefer was disciplined for running female traffic violators through the departments computer, obtaining personal information, and later calling them for dates.
Whatever the cause of his firing, Schacfer needed a job. Near the end of june, he signed on with the Martin County Sheriff's Department, pulling up stakes and moving to Stuart, Florida. He had been on the 'ob less than a month when he made a "dumb mistake" that would cost him his career and his freedom.
On July 21, 1972, Schaefer picked up two hitchhikers, 17-year-old Pamela Wells and 18-year-old Nancy Trotter, on the highway near a local beach. He told them (falsely) that hitchhiking was ¡Ilegal in Martin County, then drove them back to a halfway house where they were staying.
Schaefer offered to meet them next morning, off duty, and drive them to the beach himself. The girls agreed, but instead of taking them to the beach on uly 22, Schaefer drove them to swampy Hutchinson Island off State Road AlA.
There, he started making sexual remarks, then drew a gun and told the girls he planned to sell them as "white slaves" to a forcign prostitution syndicate. Forcing them out of the car, he bound both girls and left them balanced on tree roots with nooses around their necks, at risk of hanging lf they slipped and fell. Schaefer left them then, promising to return shortly, but the girls escaped in his absence and reached the highway, where they flagged down a passing police car. They had no problem identifying their assailant, since Schaefer had told them his name.
By that time, Schaefer had discovered their escape and telephoned Sheriff Richard Crowder. "I've done something foolish," Schaefer told his boss. "You're going to be mad at me." He had "overdone" his job, Schaefer said, trylng to "scare" the girls out of hitchhiking in the future for their own good. Fired on the spot, charged with false imprisonment and two counts of aggravated assault, Schaefer was released on $15,000 bond.
At trial in November 1972, he pled guilty on one assault charge and the other counts were dropped. judge D. C. Smith called Schaefer a "thoughtless fool" and sentenced him to a year in county jail to be followed by three years' probation. The ex-deputy began serving his sentence on January 15, 1973.
The most shocking revelations were yet to come, however. Two other girls were missing from the neighborhood, and they would not be as lucky as Trotter and Wells.
On September 27, 1972, while Schaefer was free on bond pending trial, 17-year-old Susan Place and 16 year-old Georgia Jessup had vanished from Fort Lauderdale. Susan's parents said the girls were last seen at her house, leaving with an older man named "Gerry Shepherd" on their way to "play guitar" at a nearby beach. They never carne back, but Lucille Place had noted Schacfers license number, along with a description of his blue-green Datsun. lt was March 25, 1973, before sluggish investigators traced the plate number back to Schaefer, by which time he was already in jail for assaulting teenage girls.
Schaefer denied any contact with Place and Jessup, but the case began unraveling on April 1, 1973, when skeletal remains were found on Hutchinson Island by three men collecting aluminum cans.
Four days later, the victims were identified from dental records. Susan Place had been shot in the jaw, detectives remarking that evidence from the crime scene indicated the two girls were "tied to a tree and butchered."
On April 7, police searched the home of Schaefer's mother, where Gerard had personal items stored in a spare bedroom.
Evidence recovered in the search included a stash of women's jewelry, 100-plus pages of writing and sketches depicting mutilation-murders of young women, newspaper clippings about two women missing since 1969, and pieces of I.D. belonging to vanished hitchhikers Collette Goodenough and Barbara Wilcox, both 19. The two girls had last been seen alive on january 8, a week before Schaefer was sent to jail in Martin County, and while their skeletal remains were found in early 1977, no cause of death could be determined; thus no charges were filed.
As for the news clips, one referred to the February 1969 disappearance of waitress Carmen Hallock, seemingly abducted from her home. Items of her jewelry were found in Schafers hoard, along with a gold-filled tooth identified by Hallocks dentist, but once again no charges were filed.
The second missing woman, Leigh Bonadies, had been a neighbor of Schaefer's when she disappeared in September 1969. He had complained of her "taunting" him by undressing with her curtains open, and a piece of her jeweiry was found among his belongings, but no charges were filed when her skeletal remains were finally recovered in 1978.
More jewelry linked Schaefer to the disappearance of 14-year-old Mary Briscolina, who vanished from Broward County with 13-year-old Elsie Farmer in October 1972. Their skeletons were found in early 1973, but once again no cause of death could be determined, and no charges were filed.
The list of suspected victims would grow over time, but Schaefer faced charges in only two murders. He was indicted on May 18, 1973, for the slayings of Jessup and Place. Held without bond pending trial, he was convicted on two counts of first-degree murder in October 1973, drawing concurrent terms of life imprisonment. Numerous appeals, some 20 in all, were uniformly rejected by various state and federal courts.
Schaefer was nearly forgotten by 1990, when former high school girlfriend Sondra London published a collection of his stories under the title Killer Fiction. More volumes followed, Schaefer insisting that his stories were art, police and prosecutors describing them as thinly veiled descriptions of actual crimes.
In private letters to attorneys and acquaintances, Schaefer admitted as much, himself. Witness his reference to a story titled "Murder Demons," in a letter dated April 9, 1991: "What crimes am I supposed to confess? Farmer? Briscolina? What do you think ["Murder Demons"] is? You want confessions but don't recognize them when I anoint you with them and we've just gotten started."
Other correspondence swiftly raised the body count. "As you know," he wrote on january 20, 1991, "I've always harped on [District Attorney Robertl Stone's list of 34. In 1973 I sat down and drew up a list of my own. As I recall, my list was just over 80." The next day, given more time to reflect, Schafer went on: "I'm not claiming a huge number. . . . I would say ¡t runs between 80 and 110. But over eight years and three continents.... One whore drowned in her own vomit while watching me disembowel her girlfriend. I'm not sure that counts as a valid kill. Did the pregnant ones count as two kills? lt can get confusing."
Years later, Schaefers letters came back to haunt him when he was describes in severas true-crime books as a prolific serial killer. His response, a series of lawsuits filed against various authors for libel, were uniformly dismissed by the courts. In one such case, judge William Steckler officially branded Schaefer a serial killer, finding him "undeniably linked" to numerous murders beyond the two for which he stood convicted. "He boasts of the private and public associations he has based on the reports that he is a serial killer of woríd-class proportions," Steckler wrote, lland ¡t is only arrogant perversity which propels him toward this and similarly meritless lawsuits in which he claims otherwlse."
Schaefer's luck tan out on December 3, 1995, when another inmate barged into his cell, slashed Schaefer's throat, and stabbed him in both eyes. Prison officials named the killer as inmate Vincent Rivera, serving life plus 20 years for two murders in Tampa, but no specific motive has been offered. lt appears that Schacfers reputation as a "rat" and troublemaker in the joint caught up with him at last.
And with the threat of nuisance litigation buried, gun-shy law enforcement officers felt free to air their views on Schaefer. Bill Hagerty, an ex-FBI agent who studied Schaefer for VICAP in the early 1980s, called him "one of the sickest. lf I had a list of the top five, which would include all of the serial killers I have interviewed throughout the country, he would definitely be in the top five." For Shirley jessup, still mourning her daughter, Schaefer's murder was simply a case of overdue justice. "I'd like to send a present to the guy who killed him," she told reporters. "I've always believed he was going to get his. I just wish ¡t would have been sooner than later.
Michael Newton - An Encyclopedia of Modern Serial Killers - Hunting Humans
---
Gerard John Schaefer (March 25, 1946 - December 3, 1995) was a serial killer from Florida, USA. He was imprisoned in 1973 for murders he committed as a policeman.
While he was convicted of murdering "only" two victims, he was suspected of many others. Schaefer frequently appealed against his conviction, yet privately boasted — both verbally and in writing — of having murdered over thirty women and girls.
Early life
Born in 1946, Gerard Schaefer was raised in Wisconsin until 1960, when he and his family moved to Fort Lauderdale, Florida. Schaefer did not get on well with his father, who he believed favored his sister. In his teens, Schaefer became obsessed with women's panties and also became a peeping tom, spying on a neighbor girl named Leigh Hainline. He would later admit to killing animals in his youth and also cross dressing, although at other times he claimed the latter was solely to avoid the draft into the Vietnam War (which he did indeed managed to escape.)
After graduating high school in 1966, Schaefer studied at college, during which time he got married. In 1969 he became a teacher, but was soon fired for "totally inappropriate behaviour", according to the principal. After being turned down from the priesthood, Schaefer turned to law enforcement as a career, graduating as a patrolman at the end of 1971, at the age of 25.
Arrest
On July 21, 1972, Schaefer — while on patrol — picked up two teenage girls who were hitch-hiking. He abducted them, took them to some remote woods and tied them to trees where he threatened to kill them or sell them into prostitution. However, when he got a call on his police radio, Deputy Sheriff Schaefer had to go, leaving the girls tied up. He vowed that he would return.
The two girls, who were aged eighteen and seventeen, managed to escape their bonds and went to the nearest police station, which was actually their kidnapper's own station.
When Schaefer returned to the woods and found his victims gone, he called his station and claimed that he had done "something foolish," explaining that he had pretended to kidnap and threaten to kill two hitch hikers in order to scare them into avoiding such an irresponsible method of travel. Schaefer's boss did not believe him and he ordered Schaefer to the station where he stripped him of his badge and charged him with false imprisonment and assault.
After posting bail, Schaefer was released. Two months later, on September 27, 1972, Schaefer abducted, tortured and murdered Susan Place, aged 17, and Georgia Jessup, sixteen, and buried them on Hutchinson Island.
In December that year, Schaefer appeared in court in relation to the abduction of the two girls who had escaped his clutches back in July. Thanks to a plea bargain he was able to plead guilty to just one charge of aggravated assault, for which he received a sentence of one year.
Murder Conviction
In April 1973, over six months since they vanished, the decomposing, butchered remains of Susan Place and Georgia Jessup were found. The girls had been tied to a tree at some point and had vanished whilst hitch hiking, and these similarities to Schaefer's treatment of the girls who had managed to get away lead police to obtain a search warrant for the home he and his wife shared with Schaefer's (now divorced) mother.
In Schaefer's bedroom, police found lurid stories he had written that were full of descriptions of the torture, rape and murder of women, who the misogynistic Schaefer routinely referred to as "whores" and "sluts." More damningly, the authorities found personal possessions such as jewelry, diaries — and in one case, teeth — from at least eight young women and girls who had gone missing in recent years. Some of the jewelry was from Leigh Hainline, who had lived next door to Schaefer when they were teenagers; Hainline had vanished in 1969 after telling her husband she was leaving him for a friend from childhood. Also among the items was a purse identified as belonging to Susan Place. Place's mother later identified Schaefer as being the man she last saw with her daughter and Jessup.
Schaefer was charged with only two murders, those of Place and Jessup. In October 1973, Schaefer was found guilty and given two life sentences. Authorities soon stated that he was linked to around 30 missing women and girls.
Place and Jessup were probably not even Schaefer's final victims; two 14-year-old girls vanished while hitch hiking just a few weeks after Place and Jessup were killed. Their bodies were later recovered, and jewelry belonging to one of the girls later found in Schaefer's home.
Imprisonment and Death
Schaefer appealed against his conviction, claiming at one point that he had been framed. All his appeals were rejected. Schaefer later began filing frivilous lawsuits, trying to sue one true crime writer for daring to describe him as being overweight and separately trying to sue authors Colin Wilson and Michael Newton and former FBI agent Robert Ressler for describing him (Schaefer) as a serial killer. All of Schaefer's lawsuits were thrown out of court.
On December 3, 1995, Gerard Schaefer was found stabbed to death in his cell. He had been killed by a fellow inmate named Vincent Rivera. In 1999 Rivera was convicted of killing Shaefer and had 53 years added onto the life-plus-20 years he was already serving for double-murder.
Rivera did not confess to the crime or give a motive. Schaefer's sister claimed that his murder was some sort of cover up related to his attempts to verify the confession to the killing of Adam Walsh that Ottis Toole had made (and subsequently retracted.) Others suggested it was due to Schaefer owing some prisoners money, or rumours that he was a 'snitch' who had been informing on other inmates. Sondra London (see below) claimed Rivera killed Schaefer in an argument over a cup of coffee.
It is equally likely that Schaefer was killed as a result of him simply not being very popular in prison; he had been attacked on at least one other occasion and his cell set on fire twice. Schaefer was not only a sex offender and ex-police officer but was rumoured to have been an informant as well.
At the time of Schaefer's death, a Fort Lauderdale homicide detective had been proposing to file charges against Schaefer for three unsolved murders to ensure he never got out of prison.
Killer Fiction
In high school, Schaefer had dated Sondra London, who later became a true crime writer. She got in touch with Schaefer following his conviction and in 1989 she published Killer Fiction, short stories and drawings found in Schaefer's house after his arrest. A follow-up, Beyond Killer Fiction, was later released. Following his death, London released another edition of Killer Fiction, containing the stories and rambling articles by Schaefer that were in the previous two books, together with Schaefer's letters to her where he boasted of killing 34 women and girls and how he was admired by fellow inmate Ted Bundy. At the same time Schaefer had been writing these boastful claims, he was unsuccessfully appealing his conviction and trying to sue anyone who dared to call him a serial killer.
The short stories Schaefer wrote all featured the savage torture and murder of women, and though labeled fiction, they clearly mirrored Schaefer's own fantasies and his suspected crimes. They were often written from the killer's perspective, the killer often a rogue cop — just like Schaefer. It has been said that many tales were fictional representations of Schaefer's own crimes.
In his writings, Schaefer claimed to have started murdering women as early as 1965, when he was 19.
Two schoolgirls, nine-year-old Peggy Rahn and eight-year-old Wendy Stevenson, vanished in late 1970 after being seen in the company of a man fitting Schaefer's description. Schaefer denied being involved when he was publicly accused of the crime but in a letter to London in 1989 he boasted of killing and cannibalizing the two children.
London and Schaefer had briefly been engaged in 1991, but London broke it off and got engaged (to another serial killer from Florida, Danny Rolling.) Schaefer didn't take the rejection well, and began sending her death threats. He tried, unsuccessfully, to sue her three times for stealing his work.
In his death threats to London, Schaefer had claimed to have links to the Dixie Mafia and the Ku Klux Klan who would do his bidding on the outside. Nothing was further from the truth; Schaefer was despised by fellow inmates and had been attacked several times before he was murdered.
References
Killer Fiction. Gerard John Schaefer & Sondra London (1997) Feral House, ISBN: 0922915431
The Encyclopedia of Serial Killers. Michael Newton (2000) Checkmark Books, ISBN: 0816039798
Wikipedia.org
---
Cold-case cop won't give up hunt
August 06, 2005
Before he was killed in prison, Gerard Schaefer was suspected of killing dozens of young women across South Florida and elsewhere.
Family members of many of his victims felt their last chance to find out what happened to their loved ones died with him.
But one cop's passion to solve the cases did not vanish when Schaefer, 49, was stabbed to death in 1995 in Florida State Prison, where he was serving two life sentences for murder.
For the past year, Fort Lauderdale homicide detective John Curcio has been gathering forensic evidence and sending it to the FBI's 5-year-old Missing Persons DNA Database as a means to identify remains found around South Florida.
Curcio started working with the family of Debora Sue Lowe three months ago. The 13-year-old was last seen about 8:30 a.m. on a drizzly Tuesday as she walked to Rickards Middle School on Feb. 29, 1972, wearing black slacks with roses, a yellow blouse and a tan poncho.
Three of Debbie's siblings -- Eva, James and Sherral -- recently submitted DNA samples to the Florida Department of Law Enforcement's Missing Persons DNA Database in the hopes that Debbie's remains will be matched.
The Lowe family's DNA also has been entered into the FBI's national database.
Curcio believe Schaefer, a former Wilton Manors police officer and a Martin County sheriff's deputy, abducted, tortured, murdered and raped dozens of women across South Florida and other states in the late '60s and early '70s.
Like Debbie, many of the missing never have been located.
''We believe Schaefer is responsible for the murders of a lot of women,'' said Curcio, a veteran homicide detective.
"We just have to find the families of his victims and get their DNA entered and compare it to all the unidentified remains sitting in Medical Examiner's Offices.''
He's currently trying to close the cases of two young Fort Lauderdale women -- Carmen Hallock, 22, Belinda Hutchins, 22 -- who disappeared between 1968 and 1972. Curcio believes Schaefer is responsible for the murder of a third Fort Lauderdale woman, Leigh Bonadies Hainline, 25, who vanished in 1968. All had ties to Schaefer.
Hallock and Hutchins had dated Schaefer. Hainline was a childhood friend and tennis partner. Only Hainline's remains were found.
When police executed a search warrant in 1973 in the Fort Lauderdale house where Schaefer lived with his mother, they found jewelry, teeth and other possessions belonging to each woman.
Police also found short stories in the home that Schaefer wrote about abduction, rape and strangulation of young women, including a woman named Carmen.
The Carmen in his story wore a black chiffon dress.
The stories were typed double-spaced on white paper. Schaefer admitted writing the stories, but said they were fiction.
Hallock's sister told police her sister bought a new black dress for a date with a married teacher.
Schaefer, who was married, was a student teacher at Plantation High School the same year Hallock disappeared.
Police never had enough evidence to try him on the three cases.
He was convicted in September 1973 of the murders of two Oakland Park teens, Susan Place, 17, and Georgia Jessup, 17.
Investigators found the remains of the teens on Hutchinson Island in April 1973. They had been reported missing after leaving with Schaefer in September 1972.
One of the girl's mother identified Schaefer as the man who drove her daughter away.
Investigators say they got back one of the teens' purse, a suede bag, from Schaefer's wife, who later divorced him.
Police suspect Schaefer abducted two young Pompano Beach friends, Peggy Rahn, 9, and Wendy Stevenson, 8, in December 1969. Witnesses told investigators the girls were last seen in the company of a man buying them ice cream from a convenience store at the beach. A clerk gave a description of a man who police say fit Schaefer.
The girls have never been been found.
Because of an April 19, 1989 letter he wrote to a friend while in prison, which was later published, investigators fear he murdered the young girls and ate their remains.
He wrote, "Peggy and Wendy just happened along at a time when I was curious about Fish's cravings for the flesh of young girls. . . . I assure you these girls were not molested sexually. I found both of them very satisfactory, particularly with sautéed onions and peppers.''
Schaefer, who never talked to police about the girls, was referring to Albert Fish, a New York serial killer in the 1930s who cannibalized his victims.
Investigators think Schaefer started as a serial killer in his early 20s, possibly earlier.
He moved from Atlanta to Fort Lauderdale with his family in 1960, at age 14. He graduated from St. Thomas Aquinas High School, went to Broward Community College, transferred to Florida Atlantic University.
He graduated from FAU in 1971 and joined the Wilton Manors Police Department.
He was not good cop material.
Investigators say he was obsessed with writing traffic tickets. Wilton Manors Police believe he used that as a way to meet women.
Wilton Manors fired him after learning he had applied for a job with the Broward Sheriff's Office.
Then-Wilton Manors Police Chief Bernard Scott said Schaefer "used poor judgment and did dumb things.''
BSO didn't hire him.
He did get hired in Martin County in June 1972 with a glowing letter of recommendation from Scott.
Martin County later learned the letter was forged.
Shortly after getting hired, he was arrested on charges of abducting two teenaged girls, who got away.
Police believe he committed scores of other murders, but he was never charged.
Schaefer could ''talk with the best of them.'' said Richard McIlwain, a former investigator with the Martin County State Attorney's office, who worked on the Oakland Park case.
''He never admitted to killing anyone to me,'' McIlwain said. "But the stuff he put in his writings, the details of what we found at the crime scene were in his stories.''
Schaefer's writings talked about finding a spot to bury the women and having them stand on an orange crate while he bound them.
''He'd strangle them, rape them, bury them and then dig them up again to rape them again,'' McIlwain said.
Schaefer maintained the writings were fiction.
---
57 F.3d 1073
Gerard SCHAEFER, Plaintiff/Appellant,
v.
Michael NEWTON and Avon Books, Defendants/Appellees.
No. 94-2821.
United States Court of Appeals, Seventh Circuit.
Submitted June 7, 1995.*
Decided June 8, 1995.
Before POSNER, Chief Judge, and PELL and ESCHBACH, Circuit Judges.
ORDER
Gerard Schaefer, a Florida inmate convicted of two murders, brought this action for defamation against an author, Michael Newton, and his publisher, Avon Books (Avon). Jurisdiction arises from the diversity statute, 28 U.S.C. Sec. 1332(a)(1).1 The district court granted summary judgment for Newton and Avon Books. Schaefer appeals. We affirm.
I. Background
In 1973, Schaefer was arrested for aggravated assault after two women who he had abducted and tied to a tree in a remote section of Florida escaped and contacted the police. Near the site where the women were held, police found a grave containing two bodies, later identified as Susan Carole Place and Georgia Jessup. Schaefer was convicted of murdering both women and was sentenced to life imprisonment. Police investigators found evidence in Schaefer's mother's home that made Schaefer a suspect in other murders. The evidence included jewelry, women's clothing, human teeth, a passport, and manuscripts which detailed ritualistic murders. (App. at 53). The police investigation resulted in several newspaper and magazine articles written about Schaefer, concerning police suspicion of Schaefer in other murders. For example:
Jayne Ellison, 6 Dead; 28 May Be: A Trail of Butchered Girls, Palm Beach Post-Times, May 13, 1973, at 1 (reporting Schaefer to be a suspect in a series of murders in South Florida, Virginia, and Iowa). (App. at 61).
Two Murders Linked to 26 Lost, Slain, Miami News, May 14, 1973, at 14A (reporting Schaefer to be a suspect in the murders). (App. at 64).
Crime: Bluebeard on the Beach, Time, May 28, 1973, at 31 (reporting that Schaefer was under investigation for at least 20 murders after police found incriminating evidence in his mother's house). (App. at 71).
Pat Plarski, Killer's Book: Fiction or 'How-To'?, Palm Beach Post, Aug. 14, 1989, at 1 (reporting on the publication of a book by Schaefer and describing him as being a suspect in the deaths of several women in Florida). (App. at 79-79).
Michael Newton is an author who wrote Hunting Humans: The Encyclopedia of Serial Killers, (Hunting Humans), which was published by Avon. In this book, there is an entry labelled: "Schaefer, Gerard John." The entry reads as follows:
A homicidal ex-policeman from Oakland Park, Florida, dubbed the "Sex Beast" by local newsmen, Schaefer was theoretically linked with the murders of at least 20 persons after the jewelry, teeth, and clothing of several victims were recovered from a trunk in the attic of his mother's home. The public defender's office was unable to prevent Schaefer's conviction and imprisonment on first-degree murder charges, the killer took it in stride. When Schaefer's wife divorced him and became engaged to his defense attorney, he gave the couple his blessing, requesting that the same lawyer continue to handle his case through forthcoming appeals.
Hunting Humans, 298 (R. 3 at 7). Schaefer objected to this entry and brought suit for damages and injunctive relief, claiming "plaintiff has never been linked to 20 murders; plaintiff is not a serial killer; plaintiff should not be listed in an encyclopedia of modern serial killers published by the defendants." (R. 3 at 2).
Newton and Avon moved for summary judgment, which the district court granted. Schaefer now appeals.
II. Analysis
A. Preliminary Matters
The parties made cross-motions for summary judgment. Schaefer supported his motion with various documents, which Newton and Avon moved to strike. The district court granted the motion and struck Schaefer's evidence as unauthenticated. See Gustovich v. A.T. & T. Communications, Inc., 972 F.2d 845, 849 (7th Cir.1992) (per curiam) ("When acting on a motion for summary judgment the judge considers only evidence that would be admissible at trial."). The district court's decision is reviewed for an abuse of discretion. Waldridge v. American Hoechst Corp., 24 F.3d 918, 923 (7th Cir.1994).
Schaefer concedes that his evidence is unauthenticated, but argues that he should be held to a lower standard because he is an inmate proceeding pro se. Although pro se pleadings are construed liberally, there is no lower standard when it comes to rules of evidence and procedure. Jones v. Phipps, 39 F.3d 158, 163 (7th Cir.1994); Friedel v. City of Madison, 832 F.2d 965, 970 (7th Cir.1987) ("the requirements of Rule 56(e) are set out in mandatory terms...."). Additionally, Newton and Avon complied with Lewis v. Faulkner, 689 F.2d 100, 102 (7th Cir.1982), and gave notice to Schaefer describing their motion for summary judgment, the proper manner for Schaefer to respond to the motion, and the effect of his failure to respond. (R. 39 at 1-3). Schaefer was aware of the procedures regarding motions for summary judgment and he failed to comply with them. The district court was correct in striking his evidence from the record.
B. Defamation
We now turn to the merits of the summary judgment granted to Newton and Avon on Schaefer's claim of defamation. A federal court sitting in diversity must first apply the forum state's choice of law rules to determine which state's substantive law governs the dispute. Healy Co. v. Milwaukee Met. Sewerage Dist., 50 F.3d 476, 478 (7th Cir.1995) (citing Klaxon Co. v. Stentor Elec. Mfg. Co., 313 U.S. 487 (1941)). In Schaefer's case, the district court, sitting in the southern district of Indiana, determined that the two possible sources of substantive law are Indiana and Florida. Because it determined the defamation law of Indiana and Florida to be the same, the district court applied the law of the forum state, Indiana, and the parties do not dispute this finding. See Jean v. Dugan, 20 F.3d 255, 260 (7th Cir.1995) ("This court has held that before entangling itself in messy conflict of laws a court ought to satisfy itself that there actually is a difference between the relevant laws of the different states."). "Absent some compelling reason of policy, this court will not disturb the district judge's choice of law where neither party objected to that choice in the district court." Vachet v. Central Newspapers, Inc., 816 F.2d 313, 316 n. 3 (7th Cir.1987) (citing International Adm'rs v. Life Ins. Co., 753 F.2d 1373, 1376 (7th Cir.1985)). Accordingly, we apply the substantive law of Indiana to the defamation dispute.
The district court's grant of summary judgment is reviewed de novo. Hurst-Roesche Engineers, Inc. v. Commercial Union Ins. Co., No. 94-1605, slip op. at 9 (7th Cir. April 5, 1995).
"To maintain an action for defamation, a plaintiff must show a communication with four elements: 1) defamatory imputation; 2) malice; 3) publication; and 4) damages." Schrader v. Eli Lilly & Co., 639 N.E.2d 258, 261 (Ind.1994). Defamatory communications are those which tend to harm a person's reputation by lowering the person in the community's estimation or deterring third persons from dealing or associating with the person. Rambo v. Cohen, 587 N.E.2d 140, 145 (Ind.App.1992). A communication is defamatory per se if it imputes, among other things, criminal or sexual misconduct. Id.
Under Indiana law, the malice component "requires the private individual who brings a libel action involving an event of general or public interest to prove that the defamatory falsehood was published with knowledge of its falsity or with reckless disregard of whether it was false." Aafco Heating & Air Cond. Co. v. Northwest Publs. Inc., 162 Ind.App. 671, 679, 321 N.E.2d 580, 586 (1974). This is the same standard of "malice" required for public figures to prosecute defamation claims under New York Times v. Sullivan, 376 U.S. 254 (1964).
Newton and Avon contend that they are entitled to summary judgment because the statement about Schaefer is true. Indeed, "[t]ruth is a complete defense to a claim of defamation." Associates Corp. v. Smithley, 621 N.E.2d 1116, 1119 (Ind.App.1993). Because of the requirement of actual malice, it would appear that the burden of showing the falsity of the defamatory statement lies with Schaefer. However, Indiana courts have said that "the defamer bears the burden of proof on this issue of fact, since 'truth' is an affirmative defense to a claim for libel." Elliott v. Roach, 409 N.E.2d 661, 681 (Ind.App.1980). Although the burden of proof for the truth of a statement is in question, see Restatement (Second) of Torts Sec. 613 cmt. j (1977) (New York Times malice "has, as a practical matter, made it necessary for the plaintiff to allege and prove the falsity of the communication, and from a realistic standpoint, has placed the burden of proving falsity on the plaintiff"), classifying the burden as plaintiff's or defendant's does not affect the outcome in this case. Newton and Avon have presented evidence that both rebuts Schaefer's claim of malice and satisfies their burden of proving the truth of the statement.
Schaefer resents being labelled a serial killer who was theoretically linked to twenty murders. However, it is undisputed that Schaefer was convicted of two murders. It is also undisputed that it was widely reported that Schaefer was under investigation for the murders, by some accounts, of over thirty women. Additionally, in 1992, Schaefer published a book entitled Killer Fiction, the introduction of which reads: "There is no way to separate the fact that I have been publicly accused of murdering 34 women and that at one time I was regarded as the world's # 1 serial killer." (App. at 29).
Whether characterized as a failure of Schaefer to establish a prima facie showing of actual malice or a sufficient showing by Newton and Avon to establish the truth of the entry, the evidence shows that the disputed entry contains a true statement: Schaefer murdered two women and was linked with the murder of over twenty. Newton and Avon, therefore, are entitled to summary judgment. The judgment of the district court is AFFIRMED.
After preliminary examination of the briefs, the court notified the parties that it had tentatively concluded that oral argument would not be helpful to the court in this case. The notice provided that any party might file a "Statement as to Need of Oral Argument." See Fed.R.App.P. 34(a); Cir.R. 34(f). No such statement having been filed, the appeal is submitted on the briefs and the record
Schaefer is a citizen of Florida, Newton is a citizen of Indiana, Avon Books is a citizen of a state other than Florida, and the amount in controversy exceeds $50,000