Gerald Eugene STANO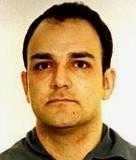 Classification: Serial killer
Characteristics: Rape
Number of victims: 9 - 41 +
Date of murders: 1969 - 1980
Date of arrest: April 1, 1980
Date of birth: September 12, 1951
Victims profile: Women (prostitutes, hitch-hikers, runaways)
Method of murder: Stabbing with knife - Choking
Location: Florida/Pennsylvania/New Jersey, USA
Status: Executed by electrocution in Florida on March 23, 1998
---
Gerald Eugene Stano (September 12, 1951 – March 23, 1998) was an alleged American serial killer.
He was born in Schenectady, New York. His given name at birth was Paul Zeininger. His natural mother neglected him to such an extent that when she finally gave him up for adoption when he was six months old, county doctors declared him unadoptable because he was functioning at what they described as "an animalistic level", even ingesting his own feces to survive. He was eventually adopted, however, by Norma Stano, a nurse, who renamed him Gerald Eugene Stano.
By all accounts, the Stanos were loving parents, but discipline problems nevertheless plagued their adopted son all his life. He earned C's and D's in all subjects in school (except music, which he excelled at); he lied compulsively and was once caught stealing money from his father's wallet to pay fellow members of the track & field team to finish behind him, so he would not be viewed as a complete failure. He graduated high school at the age of 21 and did not attend college.
Officially, Stano admitted that he began killing in the early 1970s, when he was in his 20s but also claimed to have begun killing in the late 1960s, at the age of 18. Several girls had gone missing in Stano's area of residence at that time, but since insufficient physical evidence was found when these claims were investigated almost 20 years later, Stano was never charged. He was most active in Florida and New Jersey. By his 29th birthday, he was in prison for murdering 41 women.
He was executed by electric chair in Florida on March 23rd, 1998. Stano's final statement claimed innocence and cast blame on the homicide detective who elicited most of his murder confessions, former Detective Sergeant Paul B. Crow, who was later Police Chief of Daytona Beach. In 1995, Crow was removed from office by a Grand Jury appointed by Governor Lawton Chiles citing corruption.
In 1993, the true crime book Blind Fury was published about Stano's life and crimes, ghostwritten by the mother of an Assistant State Attorney who prosecuted Stano.
Controversy has long accompanied Gerald Stano's criminal history, with some believing that Stano was actually a 'serial confessor', including Stano's arresting officer, Detective James Gadberry, who challenged the decision to accept Stano's first confessions as valid and, in 1986, signed a legal affidavit stating unequivocably that Sergeant Paul Crow was responsible for "spoon feeding" Stano the intimate details of unsolved homicides.
According to Gadberry's affidavit, Stano merely parroted the information back to Crow while other veteran homicide officers later made statements to the effect that, they too, had witnessed Paul Crow 'helping' Stano to confess to crimes he hadn't committed.
Crow's colleagues recalled how he actively gathered information on unsolved or "cold case" murders from foreign jurisdictions and, during sworn testimony in Orlando Federal Appeals Court in 1993, Crow himself recalled enlisting the help of a local reporter, Kathy Kelly, testifying that she used her newspaper's Archives to locate details about murders to which Stano later confessed, including the murder for which Stano was later executed.
Further controversy surrounded the fact that Stano, in spite of his 41 murder confessions, was brought to trial for just one homicide: that of 17 year old Cathy Lee Scharf who was murdered in December 1973. A conspicuous lack of physical evidence corroborating Stano's confessions made it virtually impossible for jurisdictions in Florida to prosecute, and Stano's previous convictions were exclusively the result of his own guilty pleas.
Following a hung jury, prosecutors introduced the testimony of a jailhouse informant, Clarence Zacke, who was later discredited when another man against whom he'd testified, Wilton Dedge, was released after serving 22 years for a rape; lawyers for the Innocence Project established that his DNA did not match that found on the victim.
During a secretly recorded conversation with a freelance reporter Arthur Nash in 1997, Clarence Zacke admitted that he'd lied regarding Stano and other defendants including Wilton Dedge. His testimony, Zacke confessed, had been fabricated with the assistance of two county prosecutors, who offered him incentives in exchange for testimony.
In late 2007, an FBI Lab Report surfaced which concluded that Stano could not have been the source of unidentified caucasian pubic hairs that were recoved from the body of 17 year old schoolgirl Cathy Lee Scharf. The report was never presented as evidence by the Public Defender representing Stano. The source of the pubic hairs was not identified, and the hairs were destroyed shortly after Gerald Stano's execution in the Florida electric chair in 1998.
Gerald Stano is the subject of an upcoming book titled "No Trap So Deadly", currently in development by PMA Literary & Film in New York City.
---
Gerald Stano, 41, has described killing 41 women in Florida, Pennsylvania and New Jersey, though police say the number may be closer to 80.
He received the death penalty for killing Cathy Lee Scharf, a 17-year-old hitchhiker from Port Orange whose body was found in an isolated area of Brevard Co. She was fatally stabbed between December 1973 and January 1974.
Stano confessed that he choked the girl repeatedly and dumped her body in a drainage ditch before cleaning up and going roller skating. Most of his victims were prostitutes, runaways and teen-agers.
Stano was a Daytona Beach short-order cook in the 1970s when he began to lure women into his car with offers of marijuana or tours of plantation ruins and Seminole War battle grounds. Once, when asked how he could kill so often, he said that "you have to pace yourself."
Paul Crow, the Daytona Beach police detective who first charged Stano with murder, spent years talking to him about his crimes but remains mystified about the inner workings of a man deemed unadoptable by a state agency when he was just 13 months old. Crow said that "Jerry was a bad seed."
Stano confessed to murdering Mary Carol Maher. When Stano was asked to describe Mary Carol Maher, he stood up to give her height and weight by gesture and described her as being tall and athletic. Stano's description of the victim was accurate. On further questioning, Stano gave a correct description of the clothes Mary had been wearing. When Crow said Maher was wearing slacks and a shirt, Stano corrected him and identified her as wearing a white shirt with animal designs and jeans. Stano also described how he murdered Maher, including stabbing her in the chest, thigh and back.
His description of the wounds matched the autopsy report except that stab wounds in the back had not been included in the medical report on Ms. Maher. Stano stated that he had stabbed the victim in the chest as hard as he could. The autopsy reflected that her sternum had been broken. Stano further described the road which he traveled with her body, how he wrapped her in a foam padding or ticking, and how he left the body in an area near the airport, placing palm branches over it.
Stano also confessed to the murder of Toni Vann Haddocks. Toni Vann Haddocks had been listed as a missing person from Daytona Beach, Florida. Around April 6, 1980, her body had been found in Volusia County in an area where Stano used to live and which was near the residence of Stano's brother. At the scene where the portions of the body had been found, detectives found that there were similarities between the murder of Toni Vann Haddocks and the murder of Mary Carol Maher, particularly the fact that branches of small trees had been used to cover the bodies of both victims. It was determined that a possible weapon.
Stano knew details concerning the victim which the police did not know. For instance, when Crow asked Stano if he knew something about the victim which the police would not know, Stano stated that Vann Haddocks had a cast on her arm. When Crow asked Stano if it was a sling cast, Stano stated that it was an arm cast not a sling cast.
Other victims were Nancy Heard, whose body was found by the power lines in Tomoka State Park three miles north of the Holiday Inn boardwalk, Linda Hamilton, who had been reported missing from the boardwalk area and found on the beach in New Smyrna, Ramona Neal, a girl in a blue and white bikini whose body had been found in Tomoka State Park, Susan Hamilton who had been found on the beach at New Smyrna Beach; Jane Doe, a girl whose body Stano said he had left on an Interstate highway; Susan Bacile, Mary Kathleen Muldoon, Sandra Dubose, Barbara Bauer and Susan Bickrest.
---
Gerald Stano
"I hate a bitchy chick"
Stano was an adopted child. This is something that many point to when looking at certian killers motives, including Stano, but it wasn't his whore mother that was totally to blame for his anger toward people, particularly women.
As a kid he was a bit of a retard. He had problems learning, and to add to this he had a massive problem with his co-ordination. He always fell over, usually for no reason. Because of this he was teased a lot by the other kids.
As he got older he got into more and more trouble with the police, spending a few years in a military academy, before graduating high school. Once that was out of the way he found himself working at a filing station for his adoptive dad. He also worked as a cook and a waiter.
As one would expect he met a few woman at this time, but all rejected him. Sometimes even going as far as laughing in his face. It's no wonder that he came to hate all women, always refering to them as "Bitches". Years later he would tell of how some women used to pull his hair, and even throw beer bottles at him, for no reason. One almost feels sorry for him.
Stano made his first kill in new Jersey in 1969. He then moved on to Pennsylvania the next year where he killed six more. In 1973 he went back home to California where he would kill another 33 over the next seven years.
His favored victims were whores and hitchhikers, but he did manage one cheerleader, and a thirteen year old. He killed the women through various methods- strangulation, gunshots and stabbing. Oddly Stano didn't rape any of his victims. Psychiatrists said this was because he drew enough satisfaction from the act of murder to care about sex.
Stano was arrested after Victim No.42 managed to escape and go to police. Once arrested Stano told everything to police, admitting to all the murders, and directed police to 26 buried victims.
Eventually the count made it to 41, and he was found guilty of nine of them. He received eight life sentences but ran out of luck on the ninth, drawing death.
He was fried in "Old Sparky" on March 23, 1998.
---
Stano, 46, made no final statement and stared straight ahead as he was strapped in, mustering only a small smile toward his attorney.
There was no visible smoke or flame.
Stano confessed that he choked the girl repeatedly and dumped her body in a drainage ditch before cleaning up and going roller skating. Stano later confessed to 41 murders in Florida and other states. Most of his victims were prostitutes, runaways and teen-agers.
Stano was the 1st inmate electrocuted since last March 25, when flames shot from behind inmate Pedro Medina's face mask, prompting a series of unsuccessful appeals on whether the Florida's 75-year-old electric chair was cruel and unusual punishment.
An autopsy report said Medina died instantly when the electricity was turned on.
In Stano's unsuccesful appeals, he claimed that prosecutors had solicited false testimony from a jailhouse informant.
---
Gerald Eugene Stano
By Jason Johns

Some individuals, in my opinion, are born evil. They live their lives in a mental prison, torn between right and wrong, right being what is morally correct, and wrong being the person's obsession. Some are never heard of, forcing themselves to be right, living in anguish their entire lives. Those that go the other way, these people become the live-in-the-flesh nightmares of the world's population. Names to ring a bell in this area are: John Wayne Gacy, David Berkowitz, Jeffery Dahmer, Ted Bundy, etc… The man I am about to talk with you about is a less popular name, but certainly as savage a person as any mentioned. One of Florida's most chilling stories, the story of Gerald Eugene Stano.
Stano's story begins in the early 70s, in the coastal regions of Florida. A young man of 22 years, he was pudgy, short, and not what one would categorize as a looker. In his mind, he most definantly felt the opposite, referring to himself as a,"REAL ITALLION STALLION". Mr. Stano was anything but a stallion, however, in fact , he was nothing but a cold blooded psychopath.
At the time of his arrest, in March of 1981, he confessed to 33 gruesome murders. The number has ascended to 41 at present day. Twenty-two bodies were found, identified, and credited to this sick slasher. Listed below are a few of the many brutal stories Mr. Stano offered the police in 1981. Please read carefully and remember that these girls are not made-up, they were living, breathing people just like me and you that laughed, cried, had kids, were kids, and had a right to a life. This will help you to see the true evil that is Gerald Stano.
Mary Carol Maher, a good-looking, twenty year old hitchhiker, made a bad decision one day in 1980, one that cost her dearly. After some time at a bar, she walked out of the bar, looking for a ride. It wasn't long until a man took notice and pulled over. Mary Carol got in. They drove only a short distance before she could realized she was in trouble. At a red light, the man put his hand on her leg and said,"I want some right here", where he was met with mocking laughter. She did not laugh long. Her hysterics turned to terror in only moments when he exposed the blade. She lunged for the door, but his grip was too strong. Gerald began screaming repeatedly, ripping the knife into her chest. Her body hung forward, limp, except for her right arm, which still attempted to open the door. Stano abruptly pulled her back, and punched many new holes in her, until she moved no more. Then he looked for a quick place of disposal before his blood-stained upholstery was ruined. They found her decomposed remains approximately two weeks later.
Toni Van Haddocks life was tough. She was a prostitute, forced to live this life by a man she stayed with, she was ready for someone to love her. She would never get the chance. One night, Toni was on the street, as she had been so many times, when a car pulled up and a man offered her thirty bucks. She accepted readily. He took her in and off they went. She only got worried when he kept driving. She was used to doing her thing close to her neighborhood and jumping back on the streets. He eventually turned down a dirt road. Her right arm was in a cast, and he began hitting it and laughing at her pain. He then stopped and forced her to go down on him. When she had finished, she reluctantly asked for her fee. Without delay, he reached under the seat, grabbed the knife, stabbed her twice in the car. Then he dragged her convulsing body from the car, and commenced to ram his weapon into her head thirty-eight times. Then he pulled her corpse out away from his car and threw tree branches on it. Then he went home, cleaned the gore off his car seat, cleaned his knife, locked the stuff in his trunk, and went to bed, as if it were another day at the office.
Had it not been for a victim of some thirty stab wounds who actually survived, Stano might still be loose today. Donna Hensley, a drug-addict prostitute, was attacked in a Florida hotel, beaten, stabbed repeatedly, but lived to finger Stano as her assailant. Stano began telling his monstrous tales at this point. He was tried, convicted, and sent to Death Row at Florida State Prison, where he spent the rest of his life until he was executed in 1998.
---
Stano, Gerald Eugene
A native of Daytona Beach, Florida, born in 1951 and adopted as an infant, Stano suffered persistent learning and "adjustment" problems in his early school years, complicated by a lack of coordination that resulted in frequent falls.
After several years in a Virginia military academy, he graduated from high school in Daytona beach and went to work in his adoptive father's filling station, also working as a cook and waiter on the side. He met a lot of women, but they universally rejected him, increasing Stano's deep resentment toward a world of "bitches." Sometimes they laughed at Stano, but he also recalled that some "pulled my hair" or "threw beer bottles at me."
Years later, after killing 41, he would confide to homicide detectives that "I hate a bitchy chick."
According to his own confession, Stano claimed his first two victims in New Jersey, during 1969. He drifted into Pennsylvania in the early 1970s and murdered half a dozen women there before returning to his native Florida, launching a one-man crime wave that would claim another 33 lives between 1973 and 1980.
Devoted to the hunt, Stano preyed chiefly on prostitutes and hitchhikers, though one of his victims would be a high school cheerleader. They ranged in age from 13 to the mid-thirties, dispatched by means of gunshots, knives, and strangulation. None were raped, and state psychiatrists suggest that Stano drew his basic satisfaction from the simple act of murder.
As one homicide detective summed the killer up, "He thinks about three things: stereo systems, cars, and killing women."
In April 1980, Stano was arrested after an intended victim managed to escape his clutches in Daytona Beach. In custody, he launched a marathon confession, directing officers to the buried remains of 24 identifiable victims and two skeletal "Jane Does," all in Florida.
By December 1983, Stano had provided details of 41 murders, drawing eight life terms in Florida. His ninth conviction -- for the murder of 17-year-old Cathy Scharf at Port Orange -- earned him a death sentence, and he came within hours of the chair before an indefinite stay was granted on July 2, 1986.
At this writing, Stano is still on death row, awaiting execution, and authorities believe that they have finally heard the last of his confessions.
Michael Newton - An Encyclopedia of Modern Serial Killers - Hunting Humans
---
"I CAN'T STAND A BITCHY CHICK"
Often overlooked as far as prolific American serial killers, Gerals Stano was one sick bastard who probably killed more prostitutes than anyone other than the Green River Killer.
Executed in Florida just a couple years back, Stano was convicted of 9 deaths, but gave details of at least 41 murders when he confessed to police upon his capture in 1980.
When others speak of John Gacy, Ted Bundy, or even the Son of Sam, they forget about Stano, who started killing as early as 1969, and continued through the decade almost unnoticed.
A classic "nerd" throughout his life, Stano was was born in Florida in 1951, and was always getting picked on in school. He suffered continuous learning problems, and had frequent falls that hampered his coordination.
After High School he went onto odd jobs, such as a gas attendant for his adoptive father, and a waiter/short order cook in his hometown of Daytona Beach. His passions were cars, stereo systems, and trying to impress women with his macho attitude.
His prized possession was his Plymouth Duster, which he kept compulsivley immaculate. It would also be where he killed most of his victims before dumping their bodies off.
He was never a hit with the ladies, and compounded with the fact that he was always ignored by girls throughout his childhood, (he claimed that girls would even hit him when he was younger), Stano grew to despise what he called "Bitches".
When caught in 1980 after a prostitute got away from his clutches and managed to notify police, he told officers that he killed his first two victims in New Jersey back in 1969. After that he drifted into Pennsylvania in the early 1970's and claims to have murdered about six women in that state before heading back to his home state of Florida in 1973.
From 1973 until his capture in 1980, Stano killed an amazing 33 more prostitutes and hitchhikers around the Daytona Beach area. No one was safe from Stano and his hunt. His victims ranged from the ages of 13 through to the mid-thirties. He would troll for women all over Central Florida: Daytona Beach, St. Petersburg, Tampa, Gainesville; Stano was only too eager to drive a little more if it meant that he would find his next victim.
His victims were killed in numerous ways, such as gunshots, strangulation, and stabbing, but what was most telling to psychiatrists was that none of Stano's victims were ever raped! It was evident to all that studied him that for Stano, the thrill was in the kill, and not the sexual desire for the victims.
The way Stano described it: He would pick up a hitchhiker or a prostitute, and he would immediately talk them up, hoping to strike up a fling. If the woman turned him down nicely, Stano would drop it after a while. But if the woman was "bitchy", it would enrage Stano to the point of murder. If the woman laughed at him, this was cause for an even more brutal, with Stano punching and beating his victim to death.
In what was to become a classic quote in the annals of true crime, Stano, who had just been asked by an officer why he did what he claims to have done, answered, "I just can't stand a bitchy chick," keeping up the facade of machismo even after being caught.
Always cocky, Stano even wrote to a friend a month before his execution, stating that "I'll get by this date like the one's before. There's no need to worry. There's no way they'll execute me."
---
College students to re-examine deaths
September 17, 2005
Long before he downed his farewell steak dinner and went to the Florida electric chair in 1998, serial killer Gerald Stano confessed to murdering three women and dumping their bodies in rural Pasco County in the 1970s.
But did Stano - blamed for strangling, stabbing and shooting 41 women across three states - actually kill Diana Valleck, Gail Foster and Emily Grieve?
Homicide detectives have their doubts and are reopening the cases with the help of a team of 21 criminology students at Saint Leo University.
Combining the resources of the Sheriff's Office and the university was the idea of Barry and Kimberley Glover, professors of criminal justice.
The husband-and-wife team figured the students, using modern crime-solving techniques such as DNA analysis, could help heat up investigations that have long gone cold.
The Glovers will divide their weekend class into three groups, one for each victim. A Pasco deputy will advise each group and give members unprecedented access to evidence pulled from storage.
It includes Stano's taped confessions and transcripts of interviews with victims' friends and relatives. It also includes physical evidence such as clothing, bullet casings and fingernail scrapings that could turn up hair, skin and blood.
"It's bringing new life to the cases and bringing experience to the students," said Sgt. John Corbin, a sheriff's detective helping to coordinate the project.
On Friday, detectives and the Glovers displayed black and white photos of the long-dead women who were dumped beside Pasco roads in 1975 and 1977.
Diana Valleck was an 18-year-old stripper at Sportsman Bar in Tampa who was last seen hitchhiking from work on May 15, 1975. Her body was found four days later in Land O'Lakes, in a citrus grove north of State Road 54, half a mile east of Livingston Road.
Gail Foster, also an 18-year-old stripper, disappeared while hitchhiking on Sept. 26, 1977. Two days later her body was found in a grove near Old Pasco Road, west of Interstate 75.
Emily Grieve, 38, was a desk clerk at the Interchange Motor Lodge in Tampa, but the investigation suggested that she worked in prostitution. She was killed while hitchhiking on Oct. 10, 1977, and dumped off SR 54 west of Curley Road.
All three had been shot in the head with a .22-caliber gun, leading investigators to suspect the killer was the same person.
Enter Stano. He was arrested in the early 1980s for beating up a prostitute near Daytona Beach and began confessing to dozens of killings.
Police connected Stano to as many as 15 unsolved slayings of women in the Tampa Bay area. He bragged about cruising the highways of Florida with a plate reading "No Riders, Except Brunettes, Blondes and Redheads."
Prostitutes weren't his only victims. Sometimes they were students or women with car trouble. Valleck, Foster and Grieve were among the women Stano confessed to killing.
But the testimony of the mentally unbalanced killer contained too many inconsistencies for prosecutors. He was never charged with the Pasco crimes.
Corbin hopes the Saint Leo students, half of whom are working police officers earning their bachelor's degrees, can prove once and for all whether Stano killed one or more of the women.
DNA analysis could break the case, assuming human tissue remains on the women's clothing.
Kimberley Glover, an expert on serial killers, places little faith in Stano's guilt. She expects DNA to confirm her suspicions. Then comes the job of plowing through the list of other killers with similar operating methods.
"Our offender could be deceased, could be in prison on unrelated charges or he could simply be out there," Glover said.
Part of the reopened investigation will include tracking down family members of the dead women. That's no easy matter after 30 years.
If the current crop of students do not solve the cases by the end of the semester, the Glovers plan to roll the investigation over to new students next year.
"We'll continue to work this case until we've absolutely exhausted everything," Kimberley Glover said.
---
Abbreviated chronology of Gerald Stano's trip through Florida's legal system.
* April 1, 1980 -- Daytona Beach police Officer James W. Gadberry Jr. arrests Stano, 28, of Ormond Beach for attacking a prostitute with a can opener and muriatic acid. Interviewed by Gadberry and police Sgt. Paul B. Crow, Stano admits to murdering Mary Carol Maher, 20, of Ormond Beach on Jan. 27. A Volusia County grand jury indicts him for the first time on a first-degree murder charge later that month.
* May 9, 1980 -- Stano confesses to Crow he murdered Toni Van Haddocks, 26, whose body a 12-year-old boy found April 6, 1980, in a lot on Primrose Lane, Holly Hill.
* August 1980 -- A Volusia County grand jury indicts Stano again on a first-degree murder charge for Van Haddocks' death.
* March 1981 -- Stano confesses four more murders to Crow and county sheriff's detective Sgt. Dave Hudson -- Nancy Heard, 24, of Daytona Beach, in January 1975; Linda Hamilton, 16, of Millbury, Mass., in July 1975; Ramona Neal, 18, of Forest Park, Ga., in May 1976; and an unidentified woman who body was found along the I-95 median in November 1980.
* August 1981 -- A grand jury indicts Stano for the murder of Heard, a beachside motel maid whose body was found on a power-line road off Walter Boardman Lane in Northeast Volusia.
* Sept. 2, 1981 -- Stano pleads guilty to murdering Maher, Van Haddocks and Heard. In accordance with a plea bargain, Circuit Judge S. James Foxman sentences him to three consecutive life terms. Stano also admits in court but is not charged with murdering Hamilton, Neal and the I-95 Jane Doe.
* Dec. 18, 1981 -- Brevard County sheriff's detectives charge Stano with murdering a seventh woman -- Cathy Scharf, 17, of Port Orange, who disappeared in December 1973 and whose remains hunters found in the Merritt Island Wildlife Refuge 13 months later.
* Aug. 10-17, 1982 -- Stano admits murdering four more women -- Barbara Ann Bauer, 17, of New Smyrna Beach who disappeared Sept. 6, 1973; Susan L. Bickrest, 24, whose body fishermen found Dec. 20, 1975, floating in Spruce Creek; Sandra DeBose, 35, found shot to death Aug. 5, 1978, in West Cocoa; and Dorothy Williams, 17, stabbed to death behind a Tampa motel Dec. 11, 1979.
* March 7, 1983 -- Stano is sentenced to three more consecutive life terms after pleading guilty in Bradford County to murdering Bauer, Ann C. Arceneaux, 17, and Janine M. Ligotino, 19.
* June 13, 1983 -- Circuit Judge S. James Foxman sentences Stano to die for the murders of Muldoon and Bickrest -- Stano's first death sentences. After a three-day hearing, Foxman pronounced the murders "completely senseless.''
* Sept. 26, 1983 -- Stano's first trial, on charges he murdered Cathy Lee Scharf, begins in Titusville.
* Sept. 30, 1983 -- Stano's trial ends in a jury deadlock.
* Nov. 16, 1983 -- The mother of Mary Carol Maher sues Stano in circuit court, DeLand, for $100 million. Geraldine Friedman hopes to prevent Stano from profiting by books or movies from his story.
* Dec. 2, 1983 -- A second jury in Titusville convicts Stano of Scharf's murder. A prison inmate named Clarence Zacke bolsters the state's case with testimony Stano once more admitted killing Scharf.
* Dec. 9, 1983 -- Brevard County Circuit Judge Gilbert Goshorn sentences Stano to death for Scharf's murder. It is Stano's third and final death sentence.
* Jan. 16, 1984 -- A Seminole County judge sentences Stano to a seventh life term for murdering an unidentified woman whose remains were found in a field near Altamonte Springs.
* April 13, 1984 -- A civil jury awards Geraldine Friedman more than $200 million after a trial in her wrongful death suit against Stano.
* November 1984 -- The Florida Supreme Court affirms Stano's two death sentences in Volusia County.
* May 13, 1985 -- The U.S. Supreme Court denies Stano's appeal petition.
* July 11, 1985 -- The Florida Supreme Court affirms the Brevard County conviction and death sentence.
* May 22, 1986 -- Gov. Bob Graham signs Stano's first death warrant for the Brevard conviction. Execution is scheduled for July 2, 1986.
* July 2, 1986 -- A Brevard circuit judge stays the execution several hours. The Florida Supreme Court grants an indefinite stay to allow Stano time to present new claims.
* Nov. 6, 1986 -- Graham signs Stano's first death warrant for the Volusia County convictions. His execution for the Volusia County murders is scheduled for 7 a.m. Dec. 2.
* Dec. 1, 1986 -- Judge Foxman stays Stano's execution indefinitely to hear his appeal on several claims, including his lawyer failed to represent him properly and police coerced his confessions.
* April 13, 1987 -- Foxman refuses to vacate Stano's convictions or sentence after hearing his claims in detail April 9.
* April 27, 1987 -- Gov. Bob Martinez signs Stano's second death warrant for the Volusia murders. He is scheduled for execution the week ending May 19.
* May 18, 1987 -- The 11th U.S. Circuit Court of Appeals grants Stano another stay of execution and allow him to pursue his claims in federal court. A U.S. District Court judge in Orlando had denied Stano's petition earlier that morning.
* June 4, 1987 -- The governor signs Stano's second death warrant for the Brevard murders. Execution is set for Aug. 26.
* Aug. 22, 1987 -- The 11th U.S. Circuit Court of Appeals grants a stay of execution.
* Nov. 17, 1989 -- A three-judge panel of the federal appellate court finds Stano's constitutional right to counsel was violated during his sentencing for the Bickrest and Muldoon murders.
* March 16, 1990 -- The 11th Circuit decides to reconsider the November ruling.
* Jan. 2, 1991 -- The appellate court reverses the panel and finds Stano's right to counsel had not been violated after all.
* Jan. 22, 1992 -- Stano and eight other prisoners appeal to the 11th Circuit, claiming defense attorney Howard Pearl had not disclosed a conflict of interest while he represented them. Pearl had been designated a ``special deputy'' with the Marion County Sheriff's Office for the purpose of carrying a concealed weapon only.
* June 10, 1992 -- A U.S. District Court judge conducts a 15-day hearing and issues a 28-page order detailing factual findings and denying Stano's appeal on three issues -- whether the state withheld evidence, whether Zacke's testimony had been improper and whether his prior convictions had been improperly considered in sentencing him to die for Scharf's murder.
* Dec. 15-18, 1992 -- Circuit Judge B.J. Driver hears arguments on the Pearl claims.
* April 2, 1993 -- Driver rules, finding Pearl lacked any real conflict and denying Stano's appeal.
* Feb. 20, 1996 -- The U.S. Supreme Court refuses to hear Stano's appeal of the June 10, 1992, decision.
* March 1997 -- Gov. Lawton Chiles signs Stano's third death warrant for the Brevard conviction. Execution is set for April 29, 1997.
* April 23, 1997 -- The Florida Supreme Court stays Stano's execution until May 30 in order to hear argument over the use of the electric chair. The dispute arises when a foot-long flame erupts from the head of Pedro Medina during his execution.
* Oct. 20, 1997 -- The high court removes the stay order after declaring the electric chair acceptable punishment. The same day, the governor's office reschedules Stano's execution for March 23, 1998.
* March 6, 1998 -- Stano's attorney Mark Olive unsuccessfully petitions the state Supreme Court for a stay of execution, based on the fact that he only resumed defending Stano in February.
* March 19, 1998 -- Olive again petitions for a stay in order to introduce new claims in Brevard County circuit court. His petitions and appeal are denied the same day.
* March 20, 1998 -- Olive appeals the Brevard decision and asks once more for a stay of execution from the state Supreme Court. He is denied once more.
* March 21, 1998 -- Olive petitions the 11th U.S. Circuit Court of Appeals.
---
GERALD EUGENE STANO
By David Lohr

Awaiting Death
On the morning of March 23, 1998, Gerald Eugene Stano sat quietly in his cell at Florida State Prison waiting to be taken to the electric chair. It was not the first time he had sat waiting for this date with destiny. His execution had been pushed back several times over the past few years and on one occasion he was granted a stay within three hours of his scheduled appointment with death.
As Stano pondered his fate, a large crowd gathered outside the prison. His was to be the first execution since the electric chair, nicknamed "Old Sparky," had malfunctioned during the execution of Pedro Media, when a 12-inch flame leaped from the killer's head. During a later interview with the Socialist Worker, Medina's lawyer described the brutal death. "It was a burning alive, literally," he said. It was the second similar malfunction by the chair within seven years. Medina's execution set off a series of appeals, extensive mechanical testing, and a slim 4-3 vote by the Florida Supreme Court upholding the electric chair as the state's method of execution.
Stano's scheduled execution was a result of his murder conviction in the December 1973 death of Cathy Lee Scharf, a 17-year-old hitchhiker from Port Orange, Florida. She was found stabbed to death in a remote area of Broward County, Florida. Stano eventually confessed to killing some 41 women in New Jersey, Pennsylvania and Florida.
Of those beginning to arrive at the prison was Raymond Neal, the 41-year-old brother of one of Stano's victims. During a brief interview with freelance journalist Terry Ecker, Neal said he had waited many years to see Stano pay for his crimes. Stano killed Neal's sister Ramona in 1976. Her decomposed body was discovered nearly four months later. "I hope he says he's sorry," said Neal, "but I don't really care. It's time. I want to look at Stano, look at his face when they strap him in. I want the bad dreams to stop. As soon as he's put to death, the better we'll all rest."
Stano ordered his last meal: a Delmonico steak, bacon bits, baked potato with sour cream, some French bread with butter and a tossed salad topped with blue cheese dressing. For dessert, he requested a half-gallon of mint chocolate chip ice cream and two liters of Dr. Pepper. As he ate his final feast, it is hard to imagine what was going through his mind. Was he concerned that the governor would not call this time? Did the thought of his head going up in flames make him nervous? Or, was he oblivious to it all and confident in the luck he had on previous near encounters with death? Unfortunately, we will never know what was on Gerald's mind. By trying to unravel the mystery of the man, perhaps we can get a better idea of how his mind worked.

Branded at Birth
According to Blind Fury by Anna Flowers, Gerald, or Paul as he was originally named, was born on September 12, 1951, in Schenectady, New York. His mother had already given birth to four other children, three of which she put up for adoption. The fourth, a baby girl, suffered severe brain damage and was the only one his mother chose to keep. Fortunately for Gerald, his mother again decided she did not want to raise another child and asked the Schenectady County Department of Social Services to put him up for adoption.
Eugene and Norma Stano were unable to conceive their own children and desperately wanted to adopt a baby boy. Norma was employed as a county social worker and Eugene worked as a manager for a large corporation. When Norma first learned of baby Paul, her heart almost immediately went out to him. He was extremely malnourished and neglected both physically and emotionally. The agency was having a difficult time placing Paul with foster parents, so when Norma and Eugene stepped forward, the agency was relieved to have found him a home. Nonetheless, the process was not easy. In order to finalize the adoption, a team of physicians, psychologists and social workers had to examine Paul. Their initial reports determined the 13-month-old boy to be unadoptable due to severe neglect. He was functioning at an animalistic level and would continually remove his own diaper and play with his feces. Regardless, the Stanos were not deterred and insisted on adopting him. Six months later, baby Paul officially became Gerald Eugene Stano.
In dissecting Stano's past, one must consider the possibility that his problems may have started at birth. Whether by coincidence or happenstance, a large number of serial killers are adoptees. In addition to this, most adoptees who kill were adopted at birth. The FBI claims that at least 16% of all known serial killers have already been identified as adoptees.
In the book Chosen Children, by Lori Carangeloe, the author considers the theory of adoption a potential contribution to the serial killer's motivation a fascinating subject because it creates two questions: "The first one is that the biological parents may have left their child with defective genes," she writes. "Finding out that one was adopted may also undermine the sense of identity in a fragile youth and make the child prone to fantasizing the identity of his 'true' parents, either good or bad."
During an interview with a New York Times reporter, Dr. David Kirschner said, "I've personally been involved in 12 cases of adoptees who have killed, including a tiny but significant group who become serial killers. And while many undergo therapy, unfortunately, there is barely ever a mention of the impact adoption has on their lives. It's a subject no one ever wants to talk about, particularly adoptive families."
Whether or not his adoption actually affected Stano's later actions is speculative.

Sad Beginnings
As Gerald grew up he developed many problems. In Murder One, author Terry Ecker describes Stano as emotionally distant. He frequently wet the bed, a habit that continued until he was about 10.
It is interesting to note that Stano's early childhood behaviors are common in most serial killers. According to Robert Ressler, an FBI profiler and author of several books, including Whoever Fights Monsters, potential killers became solidified in their loneliness from the age of 8 to 12. "Such isolation is considered the single most important aspect of their psychological makeup," he writes. "Loneliness and isolation do not always mean that the potential killers are introverted and shy; some are, but others are gregarious with other men, and are good talkers. The outward orientation of the latter masks their inner isolation." In addition, Ressler also notes that of all the serial killers he has ever studied, at least 60% of them had problems wetting the bed.
Flowers wrote that during his adolescence, Gerald had difficulty relating to the kids his own age and tended to hang out by himself. He quickly became a target for bullies, and teenage girls usually made him the butt of their jokes. During the late 1960s, Gerald was arrested for sounding a false fire alarm and shortly thereafter again for throwing large rocks at cars from atop a highway overpass. The Stanos were warned that a third offense would land him in a juvenile detention center. In an attempt to set him straight, they enrolled him in a military school. Nonetheless, the problems did not stop and Gerald began stealing money from fellow students.
In 1967 the Stano's moved to Norristown, Pennsylvania. Gerald's parents hoped that the change in environment might help curb his odd behavior. Nothing changed and his attitude became worse. According to Ecker, Gerald began skipping school on a regular basis and continued to steal money from his family and classmates. On one occasion he stole a large sum of money from his father's wallet and paid members of the school track team to run behind him so he would finish first. After flunking out and repeating at least three grades, Gerald finally received his high school diploma at 21.
Soon after graduation, Gerald moved into a motel and enrolled himself in computer school. Surprisingly, and to the delight of his parents, he graduated with flying colors and shortly thereafter began working at a local hospital. But it did not take long for him to revert back to his old ways. Just weeks after being hired, he was fired for stealing money from employees' purses. Gerald bounced from job to job for awhile and eventually moved back in with his parents.

Narcissism
During the early 1970s, Gerald moved to New Jersey and met a young retarded girl and the two began dating. A short while later the girl discovered she was pregnant. Her father found out and came after Gerald with a gun. He demanded that Gerald take care of it and pay for an abortion. Gerald agreed and then began drinking heavily and experimenting with drugs. His parents insisted he move to Ormond Beach, Florida, with them so they could care for his elderly grandmother. Gerald reluctantly agreed.
Once in Florida, Gerald bounced around from one job to the next. He was usually fired for missing days, tardiness or theft. In 1975, Gerald again tried to get his life back on track. He stopped abusing alcohol and drugs and began dating a local hairstylist. Gerald fell in love with the pretty 22-year-old woman and on June 21, 1975, they wed at a local church. Things seemed to be going great for Gerald and he was even able to work at his father-in-law's service station on U.S. 1.
While Gerald easily made a complete turn away from everything that was destroying his life, it was just as easy for him to revert back to his old ways. Within months of his wedding Gerald began drinking heavily and started to physically abuse his wife. Six months later, the marriage was over and his wife filed for divorce. Gerald moved back in with his parents and the following month a Florida court granted his wife a divorce.
According to Dr. Sam Vaknin, author of the book Malignant Self Love, serial killers are the, "Quiddity and quintessence of malignant narcissism." Vaknin describes the narcissist's personality as chaotic and claims his defense mechanisms are primitive.
"The whole edifice is precariously balanced on pillars of denial, splitting, projection, rationalization, and projective identification," he writes. "Narcissistic injuries - life crises, such as abandonment, divorce, financial difficulties, incarceration, public opprobrium - can bring the whole thing tumbling down. The narcissist cannot afford to be rejected, spurned, insulted, hurt, resisted, criticized, or disagreed with. Likewise, the serial killer is trying desperately to avoid a painful relationship with his object of desire. He is terrified of being abandoned or humiliated, exposed for what he is and then discarded."

The First of Many
On Sunday, February 17, 1980, Detective Sergeant Paul Crow was called to a desolate area behind the Daytona Beach Airport where two drunken college students had stumbled upon the decomposed remains of a young woman. It was Crow's job to supervise the crime scene and ensure proper collection of evidence. A veteran of Vietnam, Crow was hard working and dedicated. He had attended the FBI's Homicide Investigation School and his studies in criminal psychology and profiling made him an invaluable asset to the Daytona Beach Police Department.
As Crow looked over the crime scene, he noted the condition and location of the body. It was covered with branches and obviously posed. The victim was lying on her back, with her arms positioned at her side and her head turned upward. The body was completely clothed, and there was no visual indication of sexual molestation. Crow surmised that she had been dead for at least two weeks and, because of the advanced state of decomposition, it was not immediately clear what had caused her death. Upon turning the young woman over, Crow discovered several puncture wounds to the back, suggesting that her killer had become enraged and repeatedly stabbed her.
The young woman was later identified as 20-year-old Mary Carol Maher, a local college student. An autopsy revealed she suffered multiple stab wounds to the back, chest and legs.
Investigators had a brutal murder on their hands and few clues to follow.
On the morning of March 25, 1980, a local prostitute walked into the Daytona Beach police station and asked to speak with an officer. Detective Jim Gadberry escorted the young woman into his office and took her statement. She said that she had been walking along Atlantic Avenue when a man in a red Gremlin with tinted windows pulled up. The two quickly agreed on a price and she directed him to her motel room. Once there, the man refused to pay upfront and the two began to argue. The man produced a knife and sliced her right thigh open. Afterwards, he berated her for prostituting herself and fled the scene. The wound was deep and the young woman had to visit a local emergency room and get 27 stitches. She was extremely angry about the attack and made it clear that she wanted the man arrested for assault. She was adamant that she would recognize him if she saw him again and described him as being of average height, slightly overweight. He wore glasses and had a moustache. She was also certain that she had just seen the man's car parked at a local apartment building.
After taking the woman's statement, Gadberry drove to the apartment complex the woman mentioned in her statement. He was unable to spot the man's car, but less then a mile away he spotted a red 1977 Gremlin that appeared to match her description. He wrote down the car's license plate number and returned to the department. Anna Flowers (Blind Fury) and Terry Ecker (Murder One) both provide details, with some from the Associated Press.

High Hopes
Upon his arrival back at police headquarters, Gadberry ran the Gremlin's license plate number through the computer and discovered that the vehicle was registered to Gerald Eugene Stano, a 28-year-old man from Ormond Beach. As the detective looked over the suspect's records, he noticed that the man had a long rap sheet, but had never been convicted of anything. He was also a prime suspect in several other assaults on local prostitutes. Gadberry printed out a copy of the suspect's mug shot and took it to the victim. Upon viewing the photo, she positively identified the suspect as the man who had assaulted her and signed an affidavit charging him with aggravated assault and battery.
According to Flowers and Ecker, Gadberry took his findings to Crow and the detective took an immediate interest in the case. He had been busy working on a psychological profile of Mary Carol's killer and Stano appeared to fit: male, white, late 30s or early 40s, lives in the Daytona Beach area, drives an ordinary car; picks up hitchhikers and prostitutes, has a hot temper, hates women, cannot deal with rejection, has killed before and will kill again.
On April 1, 1980, Gadberry and Crow brought Stano in for questioning. Before the interrogation began, Crow fed Gadberry certain questions to which he already knew the answers. He wanted to see how Stano reacted when telling the truth and when lying. Crow soon discovered that whenever Stano was telling the truth he would lean forward in his chair and when he was lying he would lean back.
After an hour of relentless questioning, Stano finally confessed to the assault on the prostitute. Then Crow took over. Sitting directly across from Stano, he said: "Gerald, I'm Detective Sergeant Paul Crow. I've got a problem that I think you might be able to help me with"..."I've got a missing girl who disappeared"..."I just wondered if you had seen her." Crow then produced a photo of Mary Carol Maher and placed it on the table. Stano studied the photo for a few minutes. "Yeah, I've seen her before," he said. He then went on to describe seeing her at a local hotel the previous month. When Crow asked him if he approached the girl, Stano leaned back and said he gave her a ride to Atlantic Avenue and had not seen her since then.

Macabre Revelations
Crow knew Stano was lying and decided to change the subject. "Gerald, what are you upset about?" he asked. Stano leaned forward and looked directly into Crow's eyes. "Today's 'the day you got me day,'" he said. "Today's the day my parents adopted me." According to police reports, Stano began to talk about his childhood and his relationship with his parents. After awhile Crow brought the subject back around to Mary Carol Miller. Stano changed his earlier statement about dropping her off on Atlantic Avenue and said that he drove her around a while and eventually stopped at a local supermarket to purchase beer.
"She just sat in the car while you got some beers?"
"Yeah."
"Are you sure you didn't try to get in her pants, Gerald?"
"Yeah."
"You wanted to get a little bit and she didn't? Is that right?"
"Yeah, goddamn it!"
"She didn't want to give it to you?"
"No, she didn't!"
"She could hit pretty hard couldn't she, Gerald?"
"You're goddamn right she could!"
"So what did you do? Did you hit her? You got pretty mad, didn't you?"
"Goddamn right I did. I got so goddamn mad, I stabbed her as hard as I could!"
" Tell me how you stabbed her."
"Well, I carry this knife under the seat. So I pulled it out and I just hit her as hard as I could."
"What did you do then, Gerald?"
"I stabbed her several times in the chest. She opened the door and tried to get out, but I cut her on the leg and pulled her back in. I shut the door, she fell forward and hit her head against the dashboard and started gurgling. I stabbed her a couple more times in the back, because she was messing up my car. She just went limp. So I took her "
"Don't tell me anymore," Crow interrupted. "Let's go in the car. You'll direct, I'll drive."

Death Journey
When they arrived at the dump area Stano showed Crow and Gadberry where he left the body and described how he posed it. When they drove back to the police station, Stano signed a confession to Mary Carol's murder.
As Crow was finishing up the paperwork, Detective Larry Lewis approached him and asked whether Stano had confessed to any other crimes. Crow said he had not and Lewis asked him if he would question Stano about a missing person case. Flowers wrote that Toni Van Haddocks, a 26-year-old prostitute, had been reported missing on February 15, and Lewis suspected Stano might know something about it. Crow agreed and took a photo of the girl into the interrogation room and placed it in front of Stano. As soon as he looked at the photo Stano leaned back and said he had never met her. Crow knew he was lying, but he did not yet have enough information about the case to question him and decided to wait. In the meantime, Stano was charged with the first-degree murder of Mary Carol Maher and placed in the county jail.
On April 15, 1980, a resident of Holly Hill, near Daytona Beach, discovered a human skull in his garden. Investigators scoured the area and eventually found more bones and some bits of clothing. Apparently wild animals had discovered the corpse and scattered the remains. An autopsy later identified the victim as Toni Van Haddocks. Her cause of death was attributed to multiple stab wounds to the head.
Once Crow learned of the victim's identity, he brought Stano back to the interrogation room and began questioning him. According to Ecker, Stano initially denied killing the young woman, but as each hour passed by he began to break. In the end, he confessed and signed a confession to the murder of Toni Van Haddocks. Crow began to wonder how many more women Stano might have murdered and began to search through all of the unsolved cases dating back to 1975.
There was 16-year-old Linda Hamilton, an out-of-town visitor, found dead on July 22, 1975, near an old Indian burial ground. The Massachusetts native was last seen walking down Atlantic Avenue.
In January 1976, the body of 24-year-old Nancy Heard was found near Bulow Creek Road, just north of Ormond Beach. Her body was posed and covered with tree branches. The young woman was last seen hitchhiking on Atlantic Avenue.
Ramona Neal, a beautiful 18-year-old woman from Georgia, was found in Tomoka State Park in May 1976. Her body had also been concealed with branches.
Many serial killers will roam hundreds of miles to find a victim, and Crow began to wonder just how many counties Stano might have traveled through in search of his prey. After going through all of the local files, he started to look into nearby counties. In Bradford, some 100 miles west of Daytona, the body of a young woman was discovered in a swampy area. She was last seen in Daytona Beach, near Atlantic Avenue. The crime scene was similar to the others, including the now all to familiar branches used to conceal the body. In the small town of Titusville, 50 miles south of Brevard County, another young woman was discovered. She was last seen hitchhiking along Atlantic Avenue, in Daytona Beach. She was found posed and covered in brush.
In looking through Stano's past, Crow learned that Stano had lived in various parts of Florida since the early 70s and briefly in New Jersey. Crow contacted the police department in Stuart, Florida and learned that they had several unsolved murders of young women in that area during the mid-seventies. Crow then contacted officials in New Jersey and learned of at least two similar murders that took place in the early 70s. All of the victims were young women, posed, and covered with tree branches. Detective Crow knew it was not going to be easy getting Stano to admit to another murder, let alone a dozen or so more.

Odyssey of Murder
Stano realized the walls were closing in and decided that he would have to arrange a plea bargain in order to save his own skin. Prosecutors had the confessions, but they did not want to risk a long court battle and agreed that if Stano pleaded guilty to the murders of Mary Carol Maher, Toni Van Haddocks and Nancy Heard, and that his confessions in the other cases would be read into the court record, he would receive three consecutive life sentences, each carrying a mandatory minimum of 25 years behind bars. Stano agreed, and on September 2, 1981, Judge S. James Foxman accepted the plea bargain and imposed the three life sentences.
"Mr. Stano," said Judge Foxman, "the information before me, these three cases, lead me to believe that the death sentence may very well have been appropriate in any of those three cases. Perhaps all of them. I reluctantly agreed not to sentence you to death, to eliminate the possibility of the death penalty."
Gerald was taken to the county jail and later that week transported to the Florida State Prison.
He enjoyed bragging about his crimes and reveled in all the publicity he got while in the county jail. In state prison, however, no one seemed to care about him. This agitated Gerald and he decided to contact Crow and finish clearing the books -- even if it meant he could wind up paying with his life.
Crow was elated when he got a letter from Gerald, which suggested he was willing to talk. He contacted the prison and received permission to have Stano temporarily returned to the county jail.
During interviews with Crow, Stano confessed to the murders of: 17-year-old Cathy Lee Scharf, of Port Orange, Florida, whose decomposed remains were discovered on January 19, 1974, in a ditch near Titusville, Florida; 24-year-old Susan Bickrest, of Daytona Beach, Florida, whose body was found floating in Spruce Spring Creek in December 1975; and 23-year-old Mary Muldoon, of Ormond Beach, Florida, whose body was discovered in a ditch in November 1977.
As Stano recalled each murder, Crow was awestruck at the sheer magnitude of the crimes. How could such a young man have committed so many murders in such a short period of time? It was mind boggling to the detective and he would spend the remainder of his career trying to comprehend it.
Stano went on to confess to the murders of 19-year-old Janine Ligotino and 17-year-old Ann Arceneaux, whose bodies were discovered in 1973 near Gainesville, Florida; 17-year-old Barbara Ann Baur, whose body was found in 1974 near Starke, Florida, and a yet unidentified woman, who was found in Altamonte Springs, Florida in 1974.
In addition there was: 34-year-old Bonnie Hughes; 18-year-old Diana Valleck; 21-year-old Emily Branch; 17-year-old Christina Goodson; 23-year-old Phoebe Winston; 18-year-old Joan Foster; and 12-year-old Susan Basile.
As their meeting was about to end, Stano remembered two others: 35-year-old Sandra DuBose, whose body was discovered on a deserted road near Daytona Beach in 1978; and 17-year-old Dorothy Williams, whose body was discovered in a drainage ditch near Atlantic Avenue in 1979.
Stano assured Crow that there were no other skeletons in the closet and that he had confessed to every murder he had ever committed.Anna Flowers (Blind Fury) and Terry Ecker (Murder One) both provide details.

Justice Moves Slowly
On June 8, 1983, Stano entered guilty pleas in the deaths of Susan Bickrest and Mary Muldoon. He waived his right to a hearing and Judge Foxman sentenced him to death. Stano showed no emotion as the sentence was read and was quickly escorted back to Florida State Prison.
In September 1983, Stano was convicted of Cathy Lee Scharf's murder. The state introduced Stano's taped confession, in which he admitted to picking up Scharf while she was hitchhiking and then murdering her. The jury convicted Stano of first-degree murder and recommended death. The trial court found four aggravators: prior conviction of a violent felony; the murder was committed during a kidnapping; the murder was heinous, atrocious, or cruel; and the murder was cold, calculated, and premeditated. The trial court sentenced Stano to death and two years later his conviction and sentence were affirmed on appeal.
During the next three years Stano went on to confess to more murders. It is unknown how many he actually committed, and some began to wonder if he was confessing to ones he had heard about through the grape vine. Investigators continued to collect names, but no further charges were ever filed.
On May 22, 1986, the governor of Florida signed Stano's first death warrant. His execution was scheduled for July 2, 1986. According to trial documents provided by the Florida State University College of Law, Stano filed his first motion for post-conviction relief on July 1, 1986, the day before his scheduled execution. The trial court granted a stay of execution until 10 a.m. July 2, 1986, to allow Stano the opportunity to appeal the ruling. The following day Stano was granted a temporary stay of execution.
Stano's appeals were later denied and on June 4, 1987, the governor signed his second death warrant. Execution was set for August 26, 1987. Stano filed a petition for writ of habeas corpus in the United States District Court of Florida on August 22, 1987. The district court concluded that Stano's claims of ineffective assistance of counsel required an evidentiary hearing and granted him a temporary stay of execution.
Again Stano lost his appeal, and the governor signed Stano's third death warrant. His execution was then scheduled for April 29, 1997. On March 18, 1997, Stano filed a notice of conflict in respect to his then counsel and his execution date was changed to May 30, 1997.
But, as luck would have it, the malfunction in the electric chair during the execution of Pedro Media caused the court to stay Stano's execution pending resolution of the electric chair issues.
On October 20, 1997, the court declared that the problems with the electric chair had been addressed and that it was not cruel or unusual punishment. Stano's stay was dissolved and the governor reset his execution for March 23, 1998.
After a few more motions failed, Stano ran out of chances.

Reckoning
Gerald Stano said nothing to the guards as they escorted him down the path to the death chamber. As the guards strapped him in the chair, Raymond Neal waited anxiously behind the witness viewing window, approximately three feet away from the man who murdered his sister.
"I said, 'Die you monster. Yes!'" Neal later told reporters from the Associated Press. "The power slammed into him and he jerked as much as he could and that was it. I saw the life going out of his hands. I felt like a ton of bricks had been lifted off my back. Afterward, me and my brothers smoked cigars to celebrate.
"I can't express the feeling," he said. "I felt so much better. I'm so glad Florida has the guts to keep the electric chair. At least there was a split second of pain. With lethal injection, you just go to sleep."
In the end, Gerald Stano had confessed to the murders of 41 women. While many of his confessions never made it to court and several of the victims have yet to be identified, most police officials consider the cases closed.

Bibliography
Blind Fury, by Anna Flowers; June 1993, Pinnacle Books; ISBN: 1558177191
Murder One, by Mike James (Stano story by Terry Ecker); 1999, True Crime Library; ISBN: 1874358311
Whoever Fights Monsters, by Robert Ressler and Tom Shachtman; May 1992, St. Martin's; ISBN: 0312950446
Malignant Self Love, by Dr. Sam Vaknin; March 2003, Narcissus Publications; ISBN: 8023833847
CrimeLibrary.com