David John BIRNIE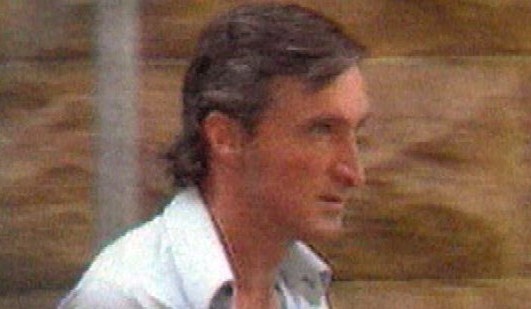 The Moorhouse murders

Classification: Serial killer
Characteristics: Rape
Number of victims: 4
Date of murders: October-November 1986
Date of arrest: November 10, 1986
Date of birth: February 15, 1951
Victims profile: Mary Francis Neilson, 22 / Susannah Candy, 15 / Noelene Patterson, 31 / Denise Karen Brown, 21
Method of murder: Strangulation / Stabbing with knife
Location: Freemantle, Western Australia, Australia
Status: Sentenced to four consecutive sentences of life imprisonment in 1987. Committed suicide by hanging himself in his cell on October 7, 2005
---
David John Birnie (16 February 1951 – 7 October 2005) and Catherine Margaret Birnie (born in 1951) were an Australian couple who were serial killers. They murdered four women ranging in age from 15 to 35 in their home in the 1980s, and attempted to murder a fifth. These crimes were referred to in the press as the Moorhouse murders, after the Birnies' address at 3 Moorhouse Street in Willagee, a working class suburb of Perth, Australia.
Biographies
David Birnie
David Birnie was the eldest of five children. In his formative years, he lived in the semi-rural suburb of Wattle Grove, east of Perth. School friends and parishioners from the Wattle Grove Baptist Church of the period remember the family as particularly dysfunctional; rumours abounded about the family's promiscuity, alcoholism and that they engaged in incest.
In the early 1960s, his parents decided to move the family to another Perth suburb, where he had met Catherine through mutual friends. At 15, David left school to become an apprentice jockey for Eric Parnham at a nearby Ascot race course. During his time there he often physically harmed the horses and developed the tendencies of an exhibitionist. On one particular night, David broke into an elderly lady's house naked with stockings over his head and committed his first rape.
By the time he was an adolescent, he had been convicted of several crimes and had spent time in and out of jail for misdemeanors and felonies. As an adult, he was a known sex and pornography addict, and paraphiliac. He was married to his first wife during his early 20's and had a baby daughter.
In late 1986, David Birnie was employed at a local car wreckers. For more than a year David and Catherine had practiced how to make their sexual fantasies of rape and murder come true; he was weeks away from committing his first horrific crime.
Catherine Birnie
Catherine Birnie (nee Harrison) was also born in 1951. She was 2 years old when her mother, Doreen, died giving birth to her brother, who died two days later; unable to cope with her, her father, Harold, had sent her away to live with her maternal grandparents. At the age of ten, there was a custody dispute where Catherine's father gained sole custody of Catherine again.
At the age of 12, she met David Birnie, and by the age of 14 she was in a relationship with David. Harold had begged Catherine on several occasions to leave David due to the fact that she was getting in trouble with the local police all the time. But the disapproval of their relationship only strengthened their union.
Her time in prison throughout her adolescent years offered Catherine the chance to break away from David Birnie. Encouraged by a parole officer, Catherine began working for the McLaughlin family as a house keeper. She married Donald McLaughlin on her 21st birthday.
She and McLaughlin had seven children; their firstborn, a son, was struck and killed by a car in infancy.
Four weeks after the birth of her seventh child, she abandoned McLaughlin and began cohabiting with Birnie, who had tracked her down in hospital after she had had a hysterectomy. She had her surname legally changed by deed poll to match his, and reportedly was emotionally dependent on him.
The crimes
On October 6, 1986, 22-year-old student Mary Neilson turned up at the Birnie house to buy some car tires. She had approached Birnie at his work at the spare parts yard and he had suggested that she call by his house for a better bargain. As Neilson entered the Birnie house, she was seized at knife point, bound and gagged and chained to the bed. Catherine Birnie watched as her lover repeatedly raped the girl. She asked him questions about what turned him on the most; this way she would know that Mary Neilson would eventually have to die. They took her to the Gleneagles National Park where David Birnie raped her again before strangling her with a nylon cord and stabbing her through the heart; she was then buried in a shallow grave.
The second murder on October 20 when they abducted 15-year-old Susannah Candy as she walked along the Stirling Highway in Claremont. Within seconds of being in the car, she had a knife at her throat and her hands were bound. She was taken back to the Birnie house, where she was forced to send letters to her family saying that she had run away to Queensland with her friends before being gagged, chained to the bed and raped. After David Birnie had finished raping her, Catherine Birnie got into the bed with them, and David Birnie tried to strangle the girl with the nylon cord, but she became hysterical and went berserk. The Birnies forced sleeping pills down her throat to calm her down, and once Susannah was asleep, David put a nylon cord around her neck and Catherine tightened the cord slowly until she stopped breathing. They buried Susannah Candy in another shallow grave in the State Forest.
On November 1, they saw 31-year-old Noelene Patterson standing beside her car on the Canning Highway; she had run out of petrol while on her way home from her job as bar manager at the Nedlands Golf Club. Once inside in the car, she had a knife held to her throat, was tied up and told not to move. She was taken back to Moorhouse Street where David Birnie repeatedly raped her after she was gagged and chained to the bed. They had originally decided to murder Noelene Patterson that same night but David Birnie kept her prisoner in the house for three days and there were signs that he had developed emotional feelings for Noelene Patterson. Quick to notice, a jealous Catherine made an ultimatum, David would have to kill Noelene or she would kill her herself. He immediately forced an overdose of sleeping pills down her throat and strangled her while she slept. They took her body to the forest and buried it along with the others. Catherine Birnie reportedly got great pleasure in throwing sand in Patterson's face.
On November 5, they abducted 21-year-old Denise Brown as she was waiting for a bus on Stirling Highway. She accepted a lift from the Birnies; at knife point, Denise was taken to the house in Willagee, chained to the bed and raped. The following afternoon she was taken to the Wanneroo pine plantation. Safely in the seclusion of the forest, David Birnie raped Denise Brown in the car while the couple waited for darkness. As they dragged the woman from the car, David Birnie assaulted her again and plunged a knife into Denise's neck while he was raping her. Convinced that the girl was dead, they dug a shallow grave and lay her body in it, but Brown sat up in the grave; David Birnie then grabbed an axe and struck her twice at full force on the skull with it before burying her body in the grave.
Their final victim, and the only victim to survive their attacks, was seventeen-year-old Kate Moir. She ran naked and weeping into a grocery store on 10 November 1986 and insisted on seeing the police. When the police arrived, she alleged that she had been abducted at knife point by a couple who had taken her back to their house and chained her to a bed, and that the man had repeatedly raped her while the woman observed. The next morning, while the man was at work, the woman unchained her and forced her to telephone her parents to say she had spent the night at a friend's house and was okay. The woman then led her back to the bedroom, but left to answer the door before securing her; the girl then escaped out the window. She told the police the phone number and address of the couple who had abducted her.
When the girl and the police arrived at the Birnies' residence, Catherine Birnie admitted that she recognized the girl but refused to answer any more questions without her husband. When the police brought David Burnie home in handcuffs, the couple claimed that the girl had not been abducted, but had willingly come to the house to share a bong with the Birnies, and that all sexual activity had been consensual.
Apprehension and sentencing
The Birnies were detained by police, who tried to trick them into confessing to the crimes by intense interrogation. Around dusk, Detective Sergeant Vince Katich said in a joking manner to David Birnie, "It's getting dark. Best we take the shovel and dig them up." Birnie replied, "Okay. There are four of them." The Birnies were reportedly very excited, even proud, to show the police the locations of the graves of their four victims.
When sent to trial, David Birnie pleaded guilty to four counts of murder and one count each of abduction and rape. When asked why he pleaded guilty, he gestured toward the victims' families and said, "It's the least I could do." He was sentenced to four consecutive sentences of life imprisonment. After being found sane enough to stand trial, Catherine Birnie was also sentenced to four consecutive sentences of life imprisonment by the Supreme Court of Western Australia.
Initially David Birnie was held at the maximum security Fremantle prison, but he was soon moved to solitary confinement to keep him from coming to harm from other prisoners. The original death row cells were converted for him and he stayed there until the prison was closed in 1990. The cell can now be viewed on the Great Escape Tour held daily at Fremantle prison. While incarcerated, the Birnies exchanged more than 2,600 letters but were not allowed any other form of contact.
David Birnie was found dead in his cell at Casuarina Prison on 7 October 2005. He had committed suicide by hanging; he was due to appear in court for the rape of a fellow prisoner the next day.
Catherine Birnie is imprisoned in Bandyup Women's Prison, where she is the head librarian. Her first application for parole in 2007 was rejected, and the then Attorney-General of Western Australia, Jim McGinty, said that her release was unlikely while he remained in office.
Her case was to be reviewed again in 2010; however, on March 14, 2009, new Western Australian Attorney-General Christian Porter revoked Catherine Birnie's non-parole period, making her the second Australian woman to have her papers marked "never to be released".
Wikipedia.org
---
The Birnies: Australia's House of Horrors
By Paul B. Kidd

Number 3 Moorhouse Street
The house at number 3 Moorhouse Street, Willagee, on the outskirts of Perth, Western Australia, was an unkempt white brick, two bedroom bungalow. It's garden was overrun with weeds and dead flowers and it was in bad need of a coat of paint.
It was by far the worst house in the street and the only good thing that could be said about it was that it made the other houses around it look like palaces.
Yet this unglamorous dwelling would become the most notorious house in Australia. In the ensuing years people would slow down and point and whisper as they drove past it. It would become as infamous to Australians as the chamber of horrors at 213 Oxford Apartments, Milwaukee, became to Americans or London's 10 Rillington Place and 25 Cromwell Street became to the British.
It was at 213 Oxford Apartments between 1988 to 1991, that Jeffrey Dahmer, a 28-year-old chocolate factory worker, slaughtered 17 young men, raped and mutilated their corpses and ate their body parts.
It was at 10 Rillington Place in the early 50s that mild-mannered office clerk and necrophiliac serial killer John Christie murdered his victims, had sex with their corpses and buried their bodies in the backyard, under the floorboards and in the wall cavities.
It was at 25 Cromwell Street through the 70s and 80s that labourer Fred West and his wife Rose raped, tortured and murdered their victims and buried nine of their bodies in the backyard.
The house at number 3 Moorhouse Street was Australia's very own House of Horrors. It was the love-nest, torture chamber and killing field of Catherine and David Birnie, who, like the Wests, were a husband and wife serial killer team, the rarest form of serial killers in the world. It was here that they committed atrocities to their young female victims.
The Birnies weren't particularly fussy about who they murdered. As long as they were female. Their victim's ages ranged from 15 to 31. Whenever the Birnies felt like killing someone they would drive along the highways of Perth and pick up hitchhikers or other young women in need of a lift.
Their victims never suspected the friendly couple until it was too late. At knifepoint they were taken back to Moorhouse street and tied up and abused as the Birnies carried out their sexual fantasies. Then they were murdered. The lucky ones were put to sleep with an overdose of sleeping pills and then strangled. The less fortunate victims were either stabbed or bludgeoned to death with a knife or an axe as they sat in their shallow graves in a secluded pine forest a short drive out of Perth.
On November 5, 1986, Detective Sergeant Paul Ferguson was convinced that there was a serial killer on the loose when 21-one-year-old Denise Karen Brown was reported missing. Denise's disappearance was the fourth young woman in 27 days. That type of thing just didn't happen in Perth. In other large Australian capital cities such as Sydney or Melbourne, yes. But not in Perth.
All of the missing women came from good homes and it was extremely unlikely that any one of them would simply disappear for no good reason, let alone all of them. Ferguson had eliminated all of the possibilities of links between the missing women and investigated the possibilities of secret boyfriends, married lovers or hidden drug problems that might cause any of them to disappear. He turned up nothing.
Ferguson's instinct, drawn from years of experience, told him that there was a serial killer on the loose. A serial killer who had the power to abduct young women and make them disappear. What puzzled detective Ferguson most was that two of the women hadn't completely disappeared in that friends and relatives had received letters and telephone calls from them after they had been reported missing.
Fifteen-year-old Susannah Candy had posted two letters to her parents, one from Perth and the other from the nearby port of Fremantle, in the first two weeks after she had disappeared. Both letters said that she was well and that she would return home soon. And Denise Brown had phoned a girlfriend the day after she had disappeared to tell her that everything was fine. After that no one had heard a word. It just didn't add up. Ferguson's gut feeling told him to expect the worst.
He consulted former CIB chief, Bill Neilson, who agreed with his serial killer theory. And if anyone was entitled to an opinion it would be the veteran multiple homicide investigator, a police officer among the most respected in the state.
Bill Neilson was the officer in charge of the hunt for Perth serial killer Eric Edgar Cooke, the mild mannered truck driver who had ruthlessly murdered six people, and possibly two others, in the early 1960s to become the most notorious multiple murderer in Western Australia's history. Neilson had brought him to justice and saw Cooke swing at the end of a rope in Fremantle Prison in 1964.

The Breakthrough
On November 10, five days after the disappearance of Denise Brown, detective Ferguson and Detective Sergeant Vince Katich were following up leads on Denise's disappearance when they got the breakthrough they were so desperately waiting for. They were told on the two-way radio that a half-naked young woman had just staggered into a small Willagee shopping complex and had been taken to the Palmyra police station.
Thinking that the missing Denise Brown had turned up, Ferguson and Katich sped to the police station. Instead, it was a 16-year-old girl who told them the most amazing story. The terrified teenager said that she had been abducted at knifepoint the previous evening by a man and a woman who asked her directions as she walked along the street near her home in fashionable Nedlands.
She was taken to a house in Willagee where the couple ripped off all of her clothing before chaining her to a bed by her hands and feet. The girl said the man repeatedly raped her as the woman watched. The couple spoke of injecting cocaine into the head of the man's penis.
The following morning after the man had gone to work the woman unchained the girl and forced her to telephone her parents and tell them that she was staying with friends and that she was okay. While she was using the phone she was astute enough to note the number.
When the woman left the bedroom to answer the door, presumably to let in a cocaine dealer, the girl found an open window and escaped. She was able to give police a full description of her attackers, along with their telephone number and address.
When the girl had told detectives Ferguson and Katich of the phone call she was forced to make to her parents, they immediately became suspicious that the couple may be the kidnappers of the two young women who had disappeared and had rung their families under suspicious circumstances.
Also, there was little doubt in their minds that the fact that the girl was allowed to see the couple's faces and where they lived, could mean that she was marked for death once they had finished with her. If this were the case then it was highly likely that the couple had already killed, perhaps many times, and another death wouldn't matter.
The girl led the team of armed detectives to the dishevelled white-brick house in Moorhouse Street. There was no-one at home. Two detectives hid in a panel van parked in the driveway and apprehended a very tense and nervous Catherine Margaret Birnie when she arrived home. She told them where to look for the man. Minutes later, other detectives picked up David John Birnie where he worked as a labourer in a spare parts car yard.
The Birnies vigorously denied the girl's allegations. Instead, they claimed that she had been a willing party and had gone with them to share a bong of marijuana. Birnie admitted to having sex with the girl but maintained that he had not raped her. A search of the house found the girl's bag and a packet of cigarettes that the girl had the common sense to conceal in the ceiling as proof positive that she had actually been there, but there was little else to prove the allegation of rape or connect the Birnies with any of the other missing women.
Knowing that they needed a confession to confirm their suspicions, Ferguson and Katich hoped that under intense questioning one of the Birnies would crack and at least admit to the rape of the young girl. It was her word against theirs. Ferguson and Katich grilled the Birnies separately. It was David Birnie who eventually cracked.
Just after 7 pm that evening, Detective Sergeant Katich said to David Birnie, half jokingly, in reference to the missing women: "It's getting dark. Best we take the shovel and dig them up."
To his astonishment, Birnie replied: "Okay. There's four of them." The detective couldn't believe his ears.

Revealing the Bodies
When told of her lover's confession, Catherine Birnie also broke. They agreed to take police to the bodies that were buried not far from the city. It was as though it was a load off David Birnie's mind. He spoke freely with the detectives as he directed the convoy of vehicles out of the metropolitan area and towards the State Forest, north of the city.
The convoy moved along Wanneroo Road and through the pine forests. Birnie was so relaxed and chatting so much that they were almost at Yanchep before he realised that they had gone too far and instructed them to turn around and go back. Squinting into the darkness, David Birnie recognised a track that led off the highway and into the darkness of the Gnangara pine plantation.
About 400 yards into the forest, Birnie instructed them to stop. He pointed to a mound of sand. "Dig there," he said. Within minutes, police had uncovered the corpse of Denise Karen Brown who had been reported missing only five days earlier.
With a guard placed around the shallow grave, Birnie directed the convoy south to the Glen Eagle Picnic Area on the Albany Highway near Armadale. After travelling for half an hour, Birnie guided police into the forest and along a narrow track. Up an incline about 40 yards from the track, police uncovered the decomposing body of 22-year-old Mary Frances Neilson, who had gone missing on 6 October.
A further kilometre down the track, David Birnie pointed out the burial site of 15 year-old Susannah Candy who hadn't been seen since 19 October. Detective Sergeant Katich was amazed that neither of the Birnies showed any emotion or embarrassment while the bodies were being uncovered. If anything, they appeared to enjoy being the centre of attention as they pointed the graves out to police.
Then Catherine Birnie said that it was her turn. She would like to indicate the position of the next grave. She pointed out that it was where they had buried 31-year-old Noelene Patterson who they had kidnapped and murdered on 30 October.
Catherine Birnie went to great lengths to explain to police that she disliked Noelene from the moment that she and David had abducted her. She was glad that she was dead. As she pointed out the grave to police, she spat on it. She showed a great deal of pride in being able to find the grave unassisted. It was as if she didn't want David Birnie to get all of the credit.
As they left the burial grounds, David Birnie commented to Katich: "What a pointless loss of young life."
There was absolutely no doubt in the detective's mind that if the young girl hadn't escaped earlier in the day, the killings would have gone on. Psychiatrists attached to the case agreed that Catherine Birnie could not have killed on her own. She just wasn't the type. But the quiet mother of six children was totally obsessed with David Birnie and would do anything for him, including murder.
She was even prepared to take her own life for him. When he got too fond of one of their victims, Catherine turned the knife on herself and said that she would rather die by her own hand than see him fall in love with anyone else.
David Birnie was a completely different story. The product of a desperately poor family, he had been in and out of institutions and prison all of his life and was always going to end up in gaol for a long time. But no-one could possibly have forecast the magnitude of his crimes.

Like Bonnie & Clyde
David John Birnie was the eldest of six children. Margaret and John Birnie did their best for their kids but times were tough. For all of their young lives, the authorities periodically took the children away from their parents and placed them in government institutions. David Birnie's parents had a long history of chronic alcoholism.
At the time of the murders David Birnie's mother was living in destitute squalor. Her tiny apartment was overflowing with food scraps, dirty dishes, full ashtrays and broken furniture. The place was covered in dust and grime. She had given up hope years ago and could not recall seeing her eldest son in years. David Birnie's father died in 1986 after a long illness.
Catherine and David first met as youngsters when their families lived next door to each other. Catherine's life was also one of doom and despair. Her mother died when she was ten months old and the infant was sent to live in South Africa with her father. She was bundled back to Australia after two years and was fostered by her grandparents. A sad little girl who rarely smiled, she had no friends. Other children weren't allowed to play with her and even before she reached high school her mind was scarred by loneliness. She desperately wanted to be loved. She would find that love in David Birnie later on in her sad life. But it would drive her to a loneliness and despair that she never knew was possible.
David Birnie was reunited with Catherine when they were both in their late teens. David already had an extensive record for juvenile offences. The only time that he showed that he might make something of himself was in the early 1960s when he trained as an apprentice jockey.
But like most things in David Birnie's life, that didn't last long. Trainer Eric Parnham recalled Birnie as a pale, sickly looking boy who he took on just to give him a job. Birnie was recommended as an apprentice prospect and Parnham went to pick the boy up at his home. The house was a derelict slum surrounded by a pack of dogs. Birnie stayed in the stables for almost a year and showed enough ability to become a good jockey.
Parnham eventually sacked him when he was alleged to I have bashed and robbed the elderly owner of a boarding house. Catherine found a friend in Birnie. She would do anything he desired and together they went on a crime rampage that would land them both in jail.
On 11 June 1969, David and Catherine pleaded guilty in the Perth Police Court, to eleven charges of breaking, entering and stealing goods worth nearly $3000. The court was told that Catherine was pregnant to another man. They admitted to stealing oxyacetylene equipment and using it to try to crack a safe at the Waverley drive-in theatre. Catherine was placed on probation and Birnie was sent to gaol for nine months.
On 9 July 1969 they were committed for trial in the Supreme Court on eight further charges of breaking, entering and stealing. They pleaded guilty and Birnie had three years imprisonment added to his sentence. Catherine was put on probation for a further four years.
On 21 June 1970, Birnie broke out of Karnet prison and teamed up with Catherine again. When they were apprehended on 10 July they were charged on 53 counts of stealing, receiving, breaking and entering, being unlawfully on premises, unlawfully driving motor vehicles and unlawfully using vehicles. In their possession police found clothing, wigs, bedding, radios, food, books, 100 sticks of gelignite, 120 detonators and three fuses. Catherine admitted that she knew that she had done wrong but said that she loved Birnie so much that there was nothing that she wouldn't do for him. She would get her chance to prove this in the years to come.
Birnie was sentenced to two and a half years in prison and Catherine received six months. Her newborn baby was taken from her by welfare workers and held until her release. Out of prison a few months later and away from the evil influence of David Birnie, Catherine went to work as a live-in domestic for a family in Fremantle.
For the first time in her life, the scrawny young woman seemed to have found some happiness. Donald McLaughlan, the son of the family she worked for, fell in love with her and they married on 31 May, 1972. It was also Catherine's 21st birthday. Shortly after she gave birth to the first of their six children. They named the baby boy 'Little Donny' after his father. Seven months later Donny was killed when he was crushed to death by a car in front of his mother. Psychiatrists would later ponder the significance of this tragedy in the horrors of the future.
In the meantime, the marriage was not a happy one. Catherine pined for David Birnie.
No-one was surprised when she bailed out of the marriage. The family had been living in a State Housing Commission home in the working class suburb of Victoria Park. Catherine had to look after her unemployed husband, their six children and her father and uncle. The place was like a pigsty. She took no pride in the kids or the house. There was never any money for food. One day she rang her husband and said that she wasn't coming back. She had been seeing David Birnie for the previous two years and was going back to him.
After thirteen years apart, she moved back with David Birnie. Although they never married, Catherine changed her name to Birnie by deed poll and became his common law wife.

Not Your Average Household
But the Birnie household was far from normal. David Birnie's sexual appetite was seemingly insatiable. James Birnie, David's younger brother, stayed with the couple for a short time when he was released from prison after serving five months for indecently interfering with his six-year-old niece. He told a reporter: '(The six-year-old) led me on. You don't know what they can be like. When I left prison, I had nowhere to go. I couldn't go back to my mother's place because I had assaulted her and there was a restraining order out against me. I had a couple of fights with mum and the police chased me off. Mum has alcohol problems. So David and Catherine let me move in. They weren't real happy about it and David kept saying that he was going to kill me to keep me in line.'
James added that David Birnie had few friends, was heavily into kinky sex and had a big pornographic video collection. "He has to have sex four or five times a day," James said of his brother. "I saw him use a hypodermic of that stuff you have when they're going to put stitches in your leg. It makes you numb. He put the needle in his penis. Then he had sex. David has had many women. He always has someone."
The killings started in 1986. David and Catherine Birnie had tried everything sexually together and they wanted new kicks. They discussed abduction and rape. Birnie turned his accomplice on by telling her that she would achieve incredible orgasms by watching him penetrate another woman who was bound and gagged. Catherine believed him.
Their first opportunity came on 6 October 1986 when 22-year-old student, Mary Neilson, turned up at the Birnie house to buy some car tyres. She had approached Birnie at his work at the spare parts yard and he had suggested that she call by his house for a better bargain.
Mary was studying psychology at the University of Western Australia and worked part time at a suburban delicatessen. She was hoping to take a job as a counsellor with the Community Welfare Department. Her parents were both TAFE lecturers and were in the UK on holiday when their daughter disappeared.
Mary was last seen leaving the shop on Monday 6 October to attend a University lecture. But she never made it. Her Galant sedan was found six days later left in a riverside car park opposite police headquarters. David Birnie had driven it there. It was as if he was leaving a clue.
As Mary Neilson entered the Birnie house she was seized at knife point, bound and gagged and chained to the bed. Catherine Birnie watched as her lover repeatedly raped the girl. She asked him questions about what turned him on the most. This way she would know what to do to excite him.
Catherine knew that Mary Neilson would eventually have to die. But it was something that she and Birnie hadn't yet discussed. That night they took the girl to the Gleneagles National Park where Birnie raped her again then wrapped a nylon cord around her neck and slowly tightened it with a tree branch.
Mary Neilson choked to death at his feet. Birnie then stabbed her through the body and buried her in a shallow grave. He told Catherine that the stab wound would allow any gases to escape as the body decomposed. He had read it somewhere in a book.

A Passion for Murder
The second killing took place a fortnight later when they abducted pretty 15-year-old Susannah Candy as she hitchhiked along the Stirling Highway in Claremont. An out-standing student at the Hollywood High School, Susannah lived at home in Nedlands with her parents, two brothers and a sister.
Her father is one of the top ophthalmic surgeons in Western Australia. After she went missing the Birnies forced her to send letters to her family to assure them that she was all right. But the family feared for her life.
The Birnies had been cruising for hours looking for a victim when they spotted Susannah. Within seconds of being in the car she had a knife at her throat and her hands were bound. She was taken back to the Willagee house where she was gagged, chained to the bed and raped.
After Birnie had finished raping the girl, Catherine Birnie got into the bed with them. She now knew that this turned her lover on. When they had satiated their lust, Birnie tried to strangle the girl with the nylon cord, but she became hysterical and went berserk. The Birnies forced sleeping pills down her throat to calm her down. Once Susannah was asleep, David put the cord around her neck and told Catherine to prove her undying love for him by murdering the girl.
Catherine obliged willingly. She tightened the cord slowly around the young girl's neck until she stopped breathing. David Birnie stood beside the bed watching. Asked later why she had done it, Catherine Birnie said: "Because I wanted to see how strong I was within my inner self. I didn't feel a thing. It was like I expected. I was prepared to follow him to the end of the earth and do anything to see that his desires were satisfied. She was a female. Females hurt and destroy males."
They buried Susannah Candy near the grave of Mary Neilson in the State Forest.
On 1 November they saw 31-year-old Noelene Patterson standing beside her car on the Canning Highway, East Fremantle. She had run out of petrol while on her way home from her job as bar manager at the Nedlands Golf Club. Noelene lived with her mother in the leafy suburb of Bicton on the shores of the Swan River.
She was an extremely popular lady and club members described her as charming and polite. She had been an airhostess with Ansett airlines for nine years and had worked for corporate tycoon Alan Bond as hostess on his private jet for two years. Noelene had been working at the golf club for about a year when she accepted the Birnies' offer of a lift.
Noelene didn't hesitate to get in the car with the friendly couple. Once inside, she had a knife held to her throat, was tied up and told not to move or she would be stabbed to death. She was taken back to Moorhouse Street where Birnie repeatedly raped her after she was gagged and chained to the bed.
Catherine Birnie hated Noelene Patterson from the minute she set eyes on her. A beautiful, elegant lady Noelene was everything that Catherine wanted to be. What is more, Birnie was entranced by her. They had originally decided to murder Noelene Patterson that same night but when David Birnie kept putting it off, Catherine became infuriated. She could see that she was losing her man. At one stage she held a knife to her own heart and threatened to kill herself unless he chose between them.
Birnie kept Noelene prisoner in the house for three days before Catherine insisted that he kill her. He forced an overdose of sleeping pills down her throat and strangled her, under the watchful eye of Catherine, while she slept. They took her body to the forest and buried it along with the others. Catherine Birnie got great pleasure in throwing sand in the dead woman's face.
On 5 November they abducted 21-year-old Denise Brown as she was waiting for a bus on Stirling Highway. Denise was a funloving girl who worked as a part-time computer operator in Perth and spent a lot of her spare time at dances and nightclubs. She shared a flat in Nedlands with her boyfriend and another couple. Denise spent her last night at the Coolbellup Hotel with a girlfriend. She accepted a lift from the Birnies outside the Stoned Crow Wine House in Fremantle. A close friend said later: "She was someone who would do anything to help anyone. She trusted too many people. Perhaps that is why she didn't think twice about taking a lift."
At knife point Denise was taken to the house in Willagee, chained to the bed and raped. The following afternoon she was taken to the Wanneroo pine plantation. Along the way they nearly picked up another victim. After the Birnies' capture, a 19-year-old student told police how she was offered a lift by two people who she later recognised as Catherine and David Birnie from photos in the newspapers.
After finishing university for the day, she was walking along Pinjar Road, Wanneroo, when a car pulled up beside her. There were two people in the front and another slumped in the back seat. Later she realised that the person in the back was probably Denise Brown.
She went on: "I felt uneasy. I didn't recognise the car. There was a man driving and a woman in the front seat of the car. The man kept looking down, not looking at me and the woman was drinking a can of UDL rum and coke. I thought the fact that she was drinking at that time of day was strange. He didn't look at me the whole time. It was the woman who did all the talking. She asked me if I wanted a lift anywhere. I said, "No, I only live up the road".
"They continued to sit there and I looked into the back seat where I saw a small person with short brown hair lying across the seat. I thought it must have been their son or daughter asleep in the back. The person was in a sleeping position and from the haircut, looked like a boy but for some reason I got the feeling it was a girl. I told them again I didn't want a lift because walking was good exercise. The man looked up for the first time and gazed at me before looking away again. By this time more cars had appeared and I started to walk away but they continued to sit in the car. Finally the car started and they did another U-turn and drove up Pinjar Road towards the pine plantation. It wasn't until I saw a really good photo of Catherine Birnie that I realised who they were. Somebody must have been looking after me that day. I don't know what would have happened to me if I had got into that car."
Safely in the seclusion of the forest, David Birnie raped Denise Brown in the car while the couple waited for darkness. They then dragged the woman from the car and Birnie assaulted her again. In the light of Catherine's torch, Birnie plunged a knife into Denise's neck while he was raping her.
Denise didn't die straight away. Catherine Birnie, still holding the torch, found a bigger knife and urged her lover to stab her again. He didn't need much prompting. He wielded the knife until Denise lay silent at his feet. Convinced that the girl was dead, they dug a shallow grave and lay her body in it.
As they were covering Denise Brown with sand, she sat up in the grave. Birnie grabbed an axe and struck her full force on the skull with it. When the girl sat up again, he turned the axe head around and cracked the girl's skull open. They then finished covering her with sand.

Catherine Has Had Enough
The brutal murder of Denise Brown had a bad effect on Catherine Birnie. She liked the sex they had with their victims. And she didn't mind the women being strangled and stabbed to death. But after the last murder she decided that she couldn't go through it again. That is possibly why she left their next victim untied and alone in the bedroom.
She told police later: "I think I must have come to a decision that sooner or later there had to be an end to the rampage. I had reached the stage when I didn't know what to do. I suppose I came to a decision that I was prepared to give her a chance.
"I knew that it was a foregone conclusion that David would kill her, and probably do it that night. I was just fed up with the killings. I thought if something did not happen soon it would simply go on and on and never end.
"Deep and dark in the back of my mind was yet another fear. I had great fear that I would have to look at another killing like that of Denise Brown, the girl he murdered with the axe.
"I wanted to avoid that at all costs. In the back of my mind I had come to the position where I really did not care if the girl escaped or not. When I found out that the girl had escaped, I felt a twinge of terror run down my spine. I thought to myself,: "David will be furious. What shall I tell him?"
On 12 November 1986. David John Birnie and Catherine Margaret Birnie appeared in Fremantle Magistrates' Court charged with four counts of wilful murder. The public were outraged by the allegations against the pair and a crowd had gathered outside the court. Police checked the bags of everyone entering the court. The holding cell leading to the courtroom was heavily guarded by police.
David Birnie was led into court handcuffed to a policeman and wearing a faded pair of blue overalls with joggers and socks. The barefoot Catherine Birnie was handcuffed to a policeman and wore a pair of blue denim jeans with a light brown checked shirt.
They stood emotionless as the charges against them were read out. Neither had legal representation. No plea was entered, bail was officially refused and the Birnies were remanded in custody.
When asked if she wanted to be remanded for eight or thirty days before her next court appearance, Catherine Birnie looked at her lover and said: "I'll go when he goes".
On 10 February 1987 a huge crowd gathered outside the Perth Supreme Court. As the Birnies arrived in a prison truck they called for the reintroduction of the death penalty. "Hang the bastards," they called. "String them up." Under a huge police guard, the couple were led into the holding cells.

The Wild Court Scenes
Bill Power, the police rounds reporter who covered the Birnie's crimes and trial for the Perth Daily News recalls the Birnie's appearance in the Perth Supreme Court as one of the most chilling experiences of his career and remembers it as if it were yesterday.
"There was nothing distinctive about David and Catherine Birnie when they first appeared in court to face multiple murder charges in the serial killings which brought to an end the mystery of young women going missing off Perth streets," Bill recalled.
"They were a rather nondescript, ordinary looking couple you might find running a petrol station in a country town. David was a weedy little man and Catherine his drab, slightly buxom wife with a very sour face. Both were accompanied by male police officers.
"David Birnie appeared first at the top of the stairs from the holding cell beneath the court and looked totally out of place in the majestic Perth Supreme Court. He was already in the dock glancing around at the massed police, court staff and huge media contingent as Catherine made her way up the stairs to the courtroom.
"The scrawny little serial killer was mesmerising enough but nothing could have prepared me for the moment that Catherine Birnie appeared at the top of the jarrah staircase leading up to the dock where the charges were to be read out to them.
"If you have ever witnessed a wild cat go off, then try and imagine that same hellcat in the confined spaces of a narrow staircase. Catherine Birnie fought against the guarding police officers and refused to allow any of them to touch her as she screamed and spat her words at them until she reached the dock and spotted her beloved David. Only then did she calm down.
"The unusualness of her appearance continued when David Birnie stood before the court to hear the murder charges read against him and Catherine Birnie was allowed to sit on a small wooden bench immediately behind him. As the judge leveled the horrible case against him, Birnie stood motionless with his hands clasped behind his back.
"What I witnessed next I will take to the grave with me," Bill Power recalled. "As the heinous charges of abduction, rape, torture and murder were being read out against him, Catherine Birnie bent forward, stretched out her right hand and gently stroked the ball of David Birnie's thumb behind his back.
"There has probably never before been such a declaration of undying love in the Western Australian Supreme Court dock."
David Birnie pleaded guilty to four counts of murder and one count of abduction and rape, thereby sparing the families of his victims the agony of a long trial. "That's the least I could do," he told a detective. Catherine Birnie had not been required to plead as her barrister was waiting on a psychiatric report to determine her sanity. She was remanded to appear later that month.
"It was all over within a few minutes," recalled Bill Power. "And the erstwhile angelic Catherine, who moments before had acted out such a show of dedication, was dragged kicking and screaming and spitting down the wooden staircase to a prison van waiting beside the court.
"Perhaps she never wanted another man besides David to touch her."
Mr Justice Wallace sentenced David Birnie to the maximum sentence of life imprisonment with strict security. He added: "The law is not strong enough to express the community's horror at this sadistic killer who tortured, raped and murdered four women. In my opinion, David John Birnie is such a danger to society that he should never be released from prison."
David Birnie stood trembling in the dock as the sentence was passed. His bravado returned as he was led to the prison van under tight security. With the angry mob calling for his blood, David Birnie put his hand to his lips and blew them a kiss.
Found sane enough to plead, Catherine Margaret Birnie admitted her part in the murders and was sentenced on 3 March 1987 in the Perth Supreme Court. She stood in the dock, holding hands with David Birnie, the man who had led her down the path of torture, rape and murder. Through the day's hearing they chatted quietly and smiled at each other as the court was told of their 35 day reign of horror.
On occasions she would stroke and pat his arm. A psychiatrist to the court said that Catherine was totally dependent on Birnie and almost totally vulnerable to his evil influence. He said: "It is the worst case of personality dependence I have seen in my career".
Mr Justice Wallace had no hesitation in handing down the same sentence as that imposed on David Birnie. He said: "In my opinion you should never be released to be with David Birnie. You should never be allowed to see him again."
As she was taken from the court, the scrawny mother of six took one last look at the man who had influenced her life so strongly and so disastrously.

Prison Life
In prison David Birnie was repeatedly beaten up and attempted suicide later in 1987 and was eventually moved to Fremantle Prison's old death cells for his own protection.
In the years to come, the Birnies would rarely be out of the headlines. In their first four years apart they exchanged 2600 letters but they were denied the right to marry, have personal phone calls to each other or have contact visits.
In 1990 David Birnie claimed that the denial of these rights imposed 'a punishment over and above that decreed by the law'. He said he and Catherine were suffering physical and mental torture and that denying them contact with each other was an attempt to drive them into mental breakdown and suicide.
In 1992 major crime squad detectives gave David Birnie the rare privilege of a look at the outside world when they drove him around Perth and the suburbs for five hours in the hope that he may confess to other murders that he could have possibly committed. Nothing ever came of it.
In 1993 David Birnie's personal computer was confiscated from his cell in the protection unit at Casuarina Prison when it was found to contain pornographic software.
On January 22, 2000, Catherine Birnie's first husband and the father of her six children, Donald McLaughlan, passed away suddenly in the Western Australian country town of Busselton. He was aged 59. Catherine Birnie made an application to attend her former husband's funeral. It was refused.
Commenting on the Ministry of Justice' decision to refuse attendance to the funeral, the Western Australian Premier, Mr Richard Court, said: "As far as I am concerned the Birnies have forfeited any rights for those types of privileges."
According to Western Australian law David and Catherine Birnie will be eligible to apply for parole in 20 years after they committed their atrocities. But it seems that there is little likelihood that any parole board would go against Mr Justice Wallace's recommendation that they die behind bars.
In January 2000, the acting Western Australian Attorney General, Mr Kevin Prince, said that while the Birnies can be considered for parole in 2007, he thought they would never be released unless they became too frail or senile.

Bibliography
Information for the Birnie's story came from the following sources:
Never To Be Released, Kidd, Paul B. Pan Macmillan, Sydney, 1993.
Australia's Serial Killers; The Definitive History of Serial Multicide in Australia, Kidd, Paul B. Pan Macmillan, Sydney, 2000
Perth Daily News 1986 -1987
Observations and reporting by Perth Daily News crime reporter Bill Powers
CrimeLibrary.com
---
David BIRNIE and his wife Catherine BIRNIE abducted, drugged, raped, photographed and murdered three women and a teenage girl. Denise BROWN, Mary NEILSON, Susannah CANDY and Noelene PATTERSON were murdered during October and November 1986 after being held captive at the BIRNIE's Perth home for days. A fifth victim managed to escape and raised the alarm. After a lengthy interview David BIRNIE led police to the graves of the four women. They are also suspected of murdering four other missing Perth women. They were also friends with Queenslander Barrie WATTS, who was convicted of the 1987 murder of 12 year old schoolgirl, Sian KING. Both defendants were sentenced to life imprisonment.
---
Catherine and David BIRNIE
Who would have suspected the couple as multiple murderers? Catherine and David Birnie, an average looking couple were responsible for the murders of four women. The victims, most hitch-hikers were women between the age of fifteen to thirty-one. Most were abducted by the couple as they hiked along Perth's highways.
Catherine and David had known each other since childhood. Their families had lived next door to each other at one time.
Catherine never knew her mother who died when Catherine was only 20 months old. Her father quickly moved her to South Africa with him, but then shipped her back to be fostered by her grandparents. She grew up a lonely child who rarely smiled and was not allowed to play with the other children. This loneliness haunted Catherine throughout her years as she desired love and affection.
David grew up as a sickly-looking boy, his only attempts at success was when he was an apprentice jockey. However after a theft he was dismissed. By the time Catherine and David were reunited, David had quite an extensive juvenile criminal record.
Catherine and David became close friends. She would do anything for him, even commit crime.
On June 11, 1969, David and Catherine faced Perth Police Court, charged with 11 counts of break, enter and steal of good worth $3000. They both pleaded guilty to the charges. David was sentenced to prison for nine motnhs and Catherine, who was pregnant with another man's baby was put on probation.
A month went by and on July 9 they were back in court on trial again for a further eight counts of break, enter and steal. David's sentence in prison was increased by three years and Catherine had four years added to her probation.
On June 21, 1970, David broke out of jail and teamed up again with Catherine. They were apprehended on July 10 after a crime spree which netted another 53 counts of break enter and steal, and motor vehicle offences. In their possession police also found various items for disguises and several sticks of gelignite. Catherine told police regardless of what they had done, she would do anything for David Birnie. This unconditional love she was to prove again.
David received another 2 and a half year prison term and Catherine was sent to jail for six months, her baby was taken from her by welfare authorities, until she left prison.
When Catherine was released she moved in with a nice family as a live-in nanny. Donald, the son in the family fell for Catherine and the two were married on Catherine's 21st birthday, May 31, 1972. Six months later she gave birth to "little" Donny. But his life was short-lived, at seven months he was crushed by a car, Catherine witnessed the accident. Some think it may have had an irreversible affect on the young woman. The marriage soon was not a happy one as she began to pine for her lover David Birnie.
Her life was going downhill, she lived in a government housing department house with her unemployed husband, their six children, her father and uncle. Soon she was unable to cope anymore, she rang Donald one day and said she had been seeing David and she was not returning home.
She changed her name by deedpoll to Birnie, though the couple were never to marry. They lived together as lovers, David's sexual appetite never satiated. His younger brother, James, also lived with them after his release from prison. He had been sentenced after indecently assaulting his six-year old niece. His defence was that she had led him on! David, according to James, was heavily into kinky sex and had quite a huge pornographic collection. He wanted sex about 6 times a day, and would inject anaesthetic into his penis so he could last longer. The murders Sex for the couple became boring. Soon they began talking about abduction and rape for kicks. David convinced Catherine she would love watching him penetrate another woman who was gagged and tied up. Catherine would turn David on by telling him how she wanted to lick his penis as it went in and out of another woman. The talk didn't last long before action took over.
On October 6, 1986, a young woman, twenty-two year old Mary Neilson, came to the Birnie's front door. She had spoken to David earlier at the spare parts place he worked about some tyres. He told her to come around to his place after work. Here she was.
As she entered the house she was grabbed by David Birnie who was holding a knife to the young woman's throat. She was dragged to the bed, chained up and gagged. Catherine watched as David repeatedly raped the terrified young girl. Catherine knew to avoid detection the girl would have to die, but the couple hadn't actually discussed the issue.
Later in the evening the Birnies drove Mary to Gleneagles National Park, David raped her again and then garrotted her with a rope and tree branch until she died. He then stabbed her to allow the body's gases to speed up decomposition. 'He had read that somewhere'.
The pleasure of the murder kept the couple satiated for two weeks only, before they were out on the hunt again. Susannah Candy, a young girl of only fifteen was hitch-hiking alond the highway when she was picked up by the Birnies. Susannah thought that with a woman in teh car she would be safe. She was wrong.
As soon as she was in the car she was bound and gagged and taken back to the couple's house at knifepoint. To stop her parents from worrying Susannah was forced to write reassuring letters to her parents. Like Mary, Susannah was chained to the bed and raped by David. Catherine joined them in bed, she knew this would turn David on. When David tried to strangle Susannah she fought back as much as she could. So they drugged her with sleeping pills. When she had fallen alseep, David put a rope around the young girl's neck and told Catherine to prove her love for him and kill the girl.
She willingly pulled the rope tight until Susannah had stopped breathing. They took the body out to Gleneagles Forst again and buried her near the gravesite of Mary.
On November 1, thirty-one year old Noelene Patterson became the Birnie's third victim. She had run out of petrol and gladly offered the lift from the friendly couple. But her relief of a lift soon turned to horror when a knife was held to her throat. The Birnies again took their sex slave home, chain her to the bed, gagged her and raped her repeatedly. Catherine was a bit concerned this time however. She thought the woman was beautiful and that David may take a fancy to her. Especially seeing that David didn't want to murder her straight away. He kept putting it off. Noelene was kept prisoner for three days by the Birnies before Catherine made David force sleeping pills down the woman's throat. Catherine had held a knife to her own throat and said that David had to chose between the two of them. David strangled the unconscious woman, as Catherine watched. Then the body was taken to the forest to join the others. Catherine enjoyed throwing the dirt into the dead woman's face.
On November 5, Denise Brown was abducted by the killer couple as she was hitch-hiking along the Stirling Highway. According to friends she was a happy-go-lucky girl who trusted everyone, maybe it is the reason she happily took the offer from the Birnies rather than wait for the bus which had been her original plan.
A knife was thrust to her throat as she got comfortable in the car, she was their slave now. Denise, like the others was taken to the couple's house at Willagee, chained to the bed and repeatedly raped.
Catherine this time did not want to keep the woman for too long, so Denise was bundled back into the car and take to Wanneroo pine plantation.
The couple stopped once to offer another young girl a lift who politely refused. The young woman only realised after the Birnie's capture how lucky she had been.
The couple drove into the plantation and while waiting for darkness, David raped Denise again.
With light from a torch David plunged a knife into Denise's neck while he raped her again, but she didn't die, she just lay there making gurgling sounds, so with a bigger knife found by Catherine, he plunged into the woman's chest again. She stopped moving. So the couple hastily dug a shallow grave and put Denise into it, while the killer couple were replacing the sand, Denise began to move again and attempted to sit up in her grave. David grabbed an axe and swung it at the grils skull, but agin she sat up, so he turned the axe around and opened the woman's skull with it, She was dead this time, so the Birnies continued to cover the grave over.
This time the murder and preceeding sex did nothing to satiate Catherine, she didn't think she could go through with something like what had just happened.
She felt sick after the murder of Denise.
The next abduction that David convinced Catherine to help him with was not to end in murder, but the incarceration of the two of them. Catherine had decided to allow the abducted woman to escape. She led police to the Birnie's home.
On the afternoon of November 10 after some intense questioning Detective Seargent Katich said to David, it is getting late, why don't you just show me where the bodies are so we can dig them up. David sighed then added "ok, there is four of them".
Catherine also broke down after hearing that David had confessed. The convoy of police cars then converged in the pine plantation.
---
David and Catherine Birnie
David and Catherine Birnie were a husband and wife serial murder team from Perth, Western Australia. Their motives were all sexually based, with all victims used as sex toys, raped and sexually mutilated.
October 6 1986: The first victim was a young girl, Mary Nielson, who responded to an ad in the paper for the selling of some tyres by the Birnies. The ad was real and not a lure. While Mary was at the house, that was when David had an uncontrollable urge for sex and confronted her with a knife. Inside, he proceeded to repeatedly rape Mary while Catherine watched the whole thing. After David had finished they took Mary out to Glen Eagle National Park and David raped her once again. Being too risky to let her go, the couple strangled her to death, stabbed her multiple times witha knife and then continued her torture by sexually mutilating the body. She was then buried in a shallow grave.
Their next victim was to be their youngest, a fifteen year old girl named Susannah Candy. The Birnies picked her up while she was hitchhiking on the Stirling Highway. As soon as she entered the car she was tied up and gagged and taken back the house. David wanted to keep her for a while, so forced Susannah to write two letters to her parents telling them she was ok and even made a phone call to them as well. She was tied to the bed, raped and sodomised repeatedly by David and Catherine joined in occasionally too. When he had grown sick of the teenager, he attempted to strangle Susannah, but she fought hard for her life and so David drugged her with sleeping pills and then asked Catherine to prove her love for him...by strangling the teen. She of course did it and they buried the body close to Mary's grave.
November 1 1986: The third victim was a friend of the Birnies, an air hostess called Noelene Patterson. The three were quite close, the Birnies had helped her renovate her house a few weeks before she became their victim. Noelene had run out of petrol and was standing beside her car when the Birnies pulled over. Noelene was glad to see them. But no sooner had she jumped in the car when a knife was held to her throat and she was taken back to Moorhouse Road. Like the previous victims, she was tied to the bed and raped repeatedly. David kept her for three days and did not want to let her go. Catherine became jealous of this and threatened to take her own life if he did not kill Noelene. So David promptly drugged Noelene and strangled her. Her body was buried with the others.
November 4 1986: The second last rape victim, but last murder victim, was a girl named Denise Brown. She was picked up again on the Stirling Highway while waiting for a bus. For two days she was raped by the couple in their house. She also made a call to her parents to say she was okay. Catherine was the one who decided it was time for Denise to go and they drove her out to a different forest this time..Gnangara Pine Plantation where she was raped yet again by David. Catherine held up a torch while David plunged a knife into Denises neck while he still raped her. She survived the cut so Catherine got a bigger knife from the car and David again stabbed her but in the chest. Thinking she was dead, they began to cover her body in the grave but Denise suddenly sat bolt upright, gasping for air. David smashed her in the head with the shovel he was using but Denise still tried to sit up. He gave her a final smash in the head with an axe and she finally died. She was buried without any more events.
November 9 1986: The final event in the Birnies rampage was the abduction of a 17 year old girl again picked up on the Stirling Highway. She only spent a day of being raped and tortured, when the Birnies left her alone in the bedroom while they made a drug deal in the front of the house. She purposely left her bag and cigarettes under the Birnies bed as proof for the police that she had been there. She escaped out of the window and ran to a nearby shopping centre where the police were called in. She told them her amazing story and they immediately acted upon it. Both the Birnies were arrested when the girls' items were found in the house.
After a day of silence from both couples, David finally confessed to the four murders and they both took the police to the graves.
On November 12th 1986, the birnies were chrged with four counts of murder and one count of abduction and rape. At the hearing on February 10th, 1987 David and Catherine pleaded guilty to all charges. On that same day, David was sentenced to life imprisonment, never to be released.
A month later Catherine was sentenced to life but with a minimum sentence...she is eligible for parole in 2007.
---
The BIRNIE's
On the afternoon of Monday 10th November 1986, customers in a supermarket in Fremantle, Western Australia, were startled when a half-naked seventeen year old girl burst in, sobbing that she had been raped.
Taken to the police station, she described being held captive since the previous evening, when a man and a woman had dragged her into a car as she was walking in the affluent Perth suburb of Nedlands.
She had been taken to a small bungalow, chained to a bed, then raped twice by the man. The following morning, the man had gone off to work, leaving the woman to guard their victim. It was when the woman left her unchained, and went into another room, that the girl escaped through an open window.
Within minutes of raising the alarm, she was being questioned by police. One officer was later to say that he had been deeply impressed by the 'very alert, intelligent and brave female'. The girl had kept her wits about her and seized the opportunity to escape as soon as it became possible,
When the girl was recounting her story, police were already on their way to a white-brick house in Moorhouse Street in nearby Willagee. The door was answered by Catherine Birnie, a small, hard faced woman with high cheekbones and a tight mouth. Within a short time, she and her common law husband, David, were being questioned.
David Birnie was an unlikely looking rapist; slightly built, dark hair, with a gaunt face and prominent nose. He looked too weak to subdue a desperate, struggling woman.
Taken to the police station, it was obvious that neither had much fight left in them, Within a short time, they had confessed to four rape-murders, committed over a period of four weeks.
Before evening, the Birnies were taking members of Perth's Major Crimes Squad to the graves of their victims. Three girls had been buried in remote Glen Eagle State Forest, almost 50km (31 miles) southeast of Perth; another in a pine plantation near Wanneroo, some 30km (19 miles) north of central Perth. The three Glen Eagle victims had been strangled to death. The fourth girl had been stabbed and struck with an axe.
It soon became apparent that Catherine Birnie had played an active part in the murders. She had even taken photographs of her husband in the act of raping the victims. As the two described their brief career of homicide, police found themselves listening to a narrative that was beyond their experience - the story of a woman who had apparently enjoyed helping her husband to violate other women.
David and Catherine Birnie had, apparently, known each other since childhood. They were both 35 years old, and had become lovers in their teens, when they had also teamed up on a spree of burglaries. They then went their separate ways.
David Birnie married and Catherine became a domestic help. She eventually married the son of the house and bore him five children. Meanwhile, Birnie's marriage had foundered. When he and Catherine met again, they resumed their affair. Catherine left her husband and children to live with Birnie.
In spite of his small stature and mild appearance, Birnie was sexually insatiable. He wanted intercourse six times a day. Interviewed by the press, his twenty one year old brother James, who had himself been in prison for sexual offences, told how, when David and Catherine Birnie had temporarily broken up in 1984, his brother had insisted on having sexual relations with him, climbing into his bed after he was asleep.
On his 21st Birthday, James had been allowed to go to bed with Catherine Birnie as a birthday present.
In 1985, David and Catherine Birnie had discussed the idea of abducting and raping girls. But their first murder, that of a twenty two year old student named Mary Neilson, was apparently unplanned.
She came to their house on 6th October 1986 to buy tyres, which Birnie obtained through his work in a car-wreckers yard. Unable to resist the temptation, he had forced her into the bedroom at knifepoint. Catherine Birnie had watched while he raped her.
The girl was then taken to the Glen Eagle State Forest, where she was raped again. She was begging for her life as Birnie strangled her with a nylon cord. He and Catherine mutilated the body and buried it in a shallow grave.
The detectives listening to the confessions began to understand that Catherine Birnie, this hard-faced, defiant woman, had had nothing to gain from the murders except by playing her part in fulfilling David Birnie's deranged lust.
The simplicity with which the Birnies had abducted and murdered Mary Neilson encouraged them to lure more victims to their home, but this time using a more devious method. They inserted an advertisement in a local newspaper that read: 'URGENT. Looking for a lonely young person. Prefer female 18 to 24 years, share single room flat.
The advert was found in the house after their arrest, although it is not known if it brought any applicants. But two weeks after abducting Mary Neilson, the Birnies picked up a fifteen year old hitch hiker named Susannah Candy. She was held prisoner for several days and repeatedly raped. During this time, Birnie made her write two letters to her parents, to allay any worries they might have about her whereabouts. In the letters, she was to explain that she was safe and well, and wanted time to sort out her problems.
Catherine Birnie may have grown jealous of her husband's enthusiasm for Susannah Candy. She strangled her, and the body was buried close to that of Mary Neilson.
The third victim, a thirty one year old airline hostess named Noelene Patterson, was already acquainted with the Birnies, according to one of his workmates. The couple had helped her to wallpaper her home. When the Birnies saw her having problems with her car - it had run out of petrol - they helped her push it to a service station. Noelene was then forced into their car at knifepoint and taken back to their Willagee home.
For three days, she endured rape. Birnie showed so much interest in her that Catherine became increasingly jealous, demanding that she be killed. Birnie finally agreed. He gave Noelene a large dose of sleeping tablets, then strangled her while she was unconscious. When Catherine led the police to Noelene's grave, she spat on it.
Denise Brown, a twenty one year old computer operator, was abducted by the killers at knifepoint on 4th November 1986, taken to the house in Willagee, and made to suffer rape by Birnie for two days.
She was taken to a pine plantation near Wanneroo, where Birnie raped her again, stabbing her twice while doing so. But he failed to kill her, and Catherine Birnie handed him a bigger knife, with which he stabbed Denise in the neck.
Only three days later, they abducted their final victim, the seventeen year old girl whose escape brought their month long murder rampage to an end.
After his arrest, Birnie claimed to be contrite, saying that he deeply regretted the suffering he had caused. Whether this was genuine, or a bid for leniency, is unclear. His crimes certainly inspired horror throughout Australia, and he was so violently attacked by other inmates while he was in prison that he had to be treated in hospital.
The Birnies decided to plead guilty to the charges. David Birnie claimed that his motive for admitting the charges was to spare his victims' families the ordeal of having their fates described at length in court. The case came to trial on 3rd March 1987 in the Supreme Court of Western Australia in Perth, and lasted just thirty minutes. Catherine Birnie's lawyer, Brian Singleton, QC, said that she had signed a detailed statement, admitting direct involvement in all four murders.
Clearly, he said, she had nothing to gain from them. She had taken part because of her 'total dedication to Birnie', feeling a desperate need to satisfy his sexual desires.
The chief prosecutor, Graeme Scott, said that, in Mary Neilson's case, it seemed that Catherine Birnie 'was interested in find out out if the girl was able to make the male prisoner excited.'
Birnie's counsel, Terry Walso, said his client understood that what he was doing was wrong, and would present no claims of insanity to the court. The belated expression of regret cut little ice with anyone, however, and did nothing to help David Birnie's case.
The Birnies were each sentenced to life imprisonment. This meant a minimum of twenty years in prison before they were eligible for parole. But after the crimes had been read to the courtroom, the trial judge, Mr Justice Wallace, said that 'Each of these horrible crimes were premeditated, planned and carried out cruelly and relentlessly over a comparatively short period', and that David Birnie ' should not be let out of prison - ever'.
The Birnies did not appeal. Catherine Birnie was confined in Bandyup prison, Northern Perth, while her husband David has been involved in violent incidents inside Fremantle prison. Neither is eligible for a parole hearing until the year 2007.
---
Inquiry on prison rape claim
By Tim Clarke
27 july 2004
A FORMER remand prisoner's claim he was raped by notorious serial killer David Birnie at a maximum security jail in Western Australia is under investigation.
WA's Department of Justice and prison authorities are holding inquiries into allegations by the 23-year-old man, known only as Peter, who said Birnie and convicted pedophile Adrian Barrett sexually assaulted him in 1999
The young man was last week awarded more than $70,000 in government compensation for the attack.
He claims that while on remand for arson charges of which he was later acquitted, he was placed in protective custody in unit six of Casuarina Prison, 30km south of Perth, where he was attacked almost immediately after his arrival.
He said Birnie was afforded special privileges because of the time he had served and his notoriety. "Birnie was introduced to me as peer support, and Barrett was peer support at the time too," Peter told Perth radio 6PR.
Peter said he was so traumatised after the assault that he was "like a vegetable".
"I picked David Birnie out in a photo (line-up) three days later," he said.
"They said I was unfit to make a proper statement at that stage, and they did not come back and see me.
"The Ministry of Justice has pushed it under the carpet.
"People are getting raped up there all the time, and sex offences are happening."
Although police investigated the rape claims at the time, no one was charged.
Prison authorities today said they were investigating the claims, but said the young man had only now mentioned Birnie's name in connection with the sex assault.
Terry Simpson, executive director of prisons for the Department of Justice, also denied Birnie had ever been used for mentoring at the prison.
"The young man at the time identified two prisoners as having been responsible for the assault and neither of those was David Birnie – in fact in five years this is the first time it has been suggested that Birnie had any involvement," Mr Simpson told 6PR.
"We will certainly, as far as we can five years later, investigate what has happened there and how the whole situation was managed at the time."
Mr Simpson said any new criminal allegations would have to be investigated by the police.
Birnie is serving a life sentence for the rape and murder of four young women during a five-week killing spree in 1986.
---
Birnie rape 'victim' payment to be appealed
August 11, 2004
THE award of more than $70,000 in compensation to a man who claimed he was raped in prison by serial killer David Birnie is being appealed by WA's Department of Justice.
The man, a 23-year-old known only as Peter, was last month awarded $72,960 in criminal injuries compensation after claiming Birnie and convicted paedophile Adrian Barrett sexually assaulted him hours after he arrived at Casuarina Prison in 1999.
But after doubts were raised about the claims made by Peter, the Department of Justice has now announced it would challenge the payout.
"Following legal advice, Director General Alan Piper has directed that an appeal be lodged with the District Court," a justice department statement said.
The payment will be withheld until the appeal is decided.
Peter claimed that just two hours after having been placed in protective custody in unit six of Casuarina Prison, 30km south of Perth, he was attacked. Although he named both Birnie and Barrett in his successful compensation claim, neither man was charged.
After the case was publicised, doubts emerged about Peter's claims amid revelations he had pleaded guilty to and was awaiting sentence on eight counts of fraud and four counts of obtaining a benefit by deception.
It was also revealed police had decided against charging anyone at the time of the assault because Peter's claims could not be corroborated, and there was no forensic or DNA evidence to identify an offenders.
Birnie was sentenced to life in prison after being convicted of murdering, raping and torturing four young women in a month in 1986 with his partner Catherine.
---
Birnie given secret pauper's funeral
November 29, 2005
Notorious serial killer David Birnie has been given a secret pauper's cremation in Perth, at taxpayers' expense.
Birnie was found hanging in his prison cell in October and no-one claimed his body.
At the time of his death he had been serving a life sentence in Perth's Casuarina prison for the abduction, rape, torture and murder of four women in 1986.
The Department of Community Development organised an indigent's funeral for Birnie after his body lay unclaimed in the state mortuary for more than a month.
The service, which regulations say must be "basic but dignified", was carried out at Pinnaroo cemetery north of Perth on November 21, a government spokesman said.
Birnie and his partner Catherine achieved infamy after they embarked on a five-week killing spree in October and November 1986.
They either lured their victims to their house in suburban Willagee, or abducted them, before raping them and stabbing, strangling and clubbing them to death.
The spree ended when a fifth rape victim managed to escape and alert police.
Catherine Birnie is serving her life sentence at Bandyup women's prison, in Perth's north-east.
When first jailed, the pair wrote to each other every day.
But in recent years, Catherine, now 52, refused to reply to her former lover's letters.
She was said to have been upset by his death.
But authorities said any application to attend his funeral would be turned down due to an incident in which she once spat on one of her victim's graves.