David Edward MAUST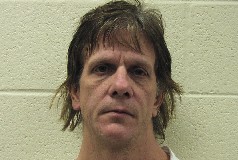 A.K.A.: "Crazy Dave"

Classification: Serial killer
Characteristics: Homosexual rapist
Number of victims: 5
Date of murders: 1974 / 1981 / 2003
Date of arrest: December 9, 2003
Date of birth: April 5, 1954
Victims profile: James McClister, 13 / Donald Jones, 15 / Michael Dennis, 13, James Raganyi, 16, and Nicholas James, 19
Method of murder: Stabbing with knife - Drowning - Strangulation
Location: Germany - Illinois/Indiana, USA
Status: Sentenced to 35 years in prison in 1994. Released from prison June 25, 1999. Sentenced to three consecutive life terms without the chance for parole in 2005. Committed suicide by hanging himself from a twisted bed sheet in his jail cell on January 20, 2006
---
David Edward Maust (April 5, 1954 - January 20, 2006) was an American serial killer whose primary targets were young boys.
Early life
Maust was deeply troubled as a child and was confined in a mental institution at the age of nine.
Murders
He has been suspected or charged for five murders, including: one in Germany while he was in the United States Army; one in the early 1980s; and three in Hammond, Indiana, where he was caught after the remains of the three victims' bodies were found under concrete in a residential basement. He had been considered mentally unfit to stand trial on multiple occasions.
An official biography about his life and crimes, Blood Stained: When No One Comes Looking, written by Dory Maust was released January 6, 2009.
Death
Maust died at St. Anthony Medical Center in Crown Point, Indiana, 27 hours after a suicide attempt.
---
Authorities: Man who killed 3 teens, buried them, commits suicide
By Ben Bradley - ABClocal.go.com
Friday, January 20, 2006
A man sentenced to life in prison for murdering three teens and burying their bodies in a basement died Friday, a day after he was found hanging from a twisted bed sheet in his jail cell, a hospital spokesman said.
Jail guards had found David Maust, 51, hanging in his cell early Thursday, about 10 minutes after they told him that he was going to be transferred to a state prison later that day, sheriff's Cpl. Mike Higgins said.
Higgins said Maust used a bed sheet braided into a rope to hang himself.
He was taken to a hospital, where he died Friday morning, said St. Anthony Hospital spokesman Joe Dejanovic.
In a note found by the guards, Maust admitted to five killings.
"Maybe with my death the families and the people can go on with their lives and not waste energy wondering why I was still alive," he wrote in the seven-page note, released by the county prosecutor's office.
Maust pleaded guilty last fall to killing Michael Dennis, 13, James Raganyi, 16, and Nicholas James, 19, whose bodies were found buried in his basement, and was sentenced to three consecutive life terms without the chance for parole in exchange for the state withdrawing all death penalty requests.
He had also served time in an Illinois prison for the 1981 murder of a 15-year-old boy before being released in 1999, and he was convicted of manslaughter while serving in the Army for the killing of a teenager in Germany.
---
David Edward MAUST
Known as "Crazy Dave" to neighborhood kids. While in the U.S. Army, apparently killed a boy in Germany. Killed another boy in Illinois, and then stabbed one in Texas. The legal system knew this guy was a psychopath who liked to kill boys -- comparing him even to John Wayne Gacy -- yet somehow he was released after only a few years. And, suprise, Crazy Dave gets a job at a trophy shop where he has contact with young boys, and can't resist the delicious temptations.
---
Maust averts death penalty, agrees to three life sentences
November 01, 2005
CROWN POINT — David Maust will die in prison.
But it won't be the state of Indiana that kills him.
In a deal announced Monday, the serial killer will be spared the death penalty, while prosecutors will ensure he finally gets his wish: never to walk free again.
On the day his death-penalty trial was set to begin at a Lake County Government Center courtroom, Maust, 51, pleaded guilty to the murder of three teenage boys, Nicholas James, 19; James Raganyi, 16, and Michael Dennis Jr., 13.
Their bodies were discovered entombed in Maust's Hammond basement in December 2003.
The plea agreement calls for Maust to serve three consecutive life terms in isolation without the possibility of parole.
Don Smith, Raganyi's step-father, found satisfaction with the plea agreement.
"He's a predator on society," he said. "He'll be in jail for the rest of his life. Somebody is going to kill him, and I'm happy. I'm looking forward to the day he dies."
Lake County Prosecutor Bernard Carter blamed the Illinois justice system for freeing Maust in 1999, despite his plea to be kept in custody for the murder of 15-year-old Donald Jones.
"Had it not been what Illinois did then, we would not be facing these cases now," Carter said.
Maust served 17 years in an Illinois prison for stabbing and drowning Jones in 1981.
Maust, who was eligible as a sexually violent offender to remain in custody of the Illinois Department of Human Services and wanted to live at the Sheridan Correctional Center, didn't get his wish despite his own acknowledgement he should not walk free.
"I believe in these laws and I believe that any person who harms or murders another person should never be free to live in society again," he wrote to the Illinois Department of Correction. "I used up all my chances to be free and I would like to parole to the Sheridan program and live the rest of my life there."
No one responded to his letter.
Maust was released from prison June 25, 1999, and was placed on a bus to Midway Airport.
Less than four years later, Nicholas James, 16, was murdered on May 2, 2003. His body and those of Raganyi and Dennis were found in December 2003 buried in fresh concrete in Maust's Ash Avenue rental home.
Monday, uttering one or two word responses, Maust told Lake Superior Court Judge Clarence Murray he understood the rights he was giving up by pleading guilty to the crimes. Murray scheduled a sentencing hearing for Dec. 16.
Outside the courtroom, Hammond police Detective Lt. Ron Johnson said Maust detailed the three homicides and two others for which he was convicted during a 51Ú2-hour interview at the Lake County Jail on Saturday.
Johnson declined to disclose details of Maust's statement.
Defense attorney Thomas Vanes said plea negotiations began in January.
"This is where we were trying to get to from day one," Vanes said. "This isn't one (a case) we wanted to take to trial," Vanes said.
Legal officials said the case had too many ends to unravel in a jury trial.
An ugly past
A portrait of a troubled child who was rejected by family, emotionally deprived and physically abused emerged from a sentencing memorandum submitted to the court by Maust's defense team of Thomas Vanes, Marce Gonzalez and Adam Tavitas.
Mark Cunningham, a board-certified forensic psychologist, spent more than 18 hours interviewing Maust. He also reviewed court and mental health records, military records, school records, and interviewed family members and a social worker.
The second of four children born to George and Eva Maust, David Maust was sent by his mother to live with his father when he was 8. The next day, his father sent him back to his mother, who had him institutionalized at Chicago State Hospital starting at age 9. His parents, who divorced in 1963 when Maust was 8, were the products of an abusive, dysfunctional upbringing. Counselors at the Chicago State Hospital, a now-defunct public mental health institution where Maust lived until he was 13, said his mother didn't want him at home.
"He would stand at the window during visiting hours, waiting for visits from his mother which grew increasingly infrequent over time. The staff noted: 'It is pitiful to see the ways in which he is always trying to reassure himself, excusing mother to staff and explaining, 'She is ill;' 'Her back is bothering her,' etc.," the report states.
In 1967, despite his mother's promise that he could live at home with the family, including his stepfather, Maust went to live at the Uhlich Children's Home. He was transferred back to Chicago State Hospital in 1970 but ran away and never returned to the facility. His mother shipped him off to live with an uncle in Georgia.
In 1971, Maust returned to live with his mother in Chicago. At her suggestion, Maust enlisted in the U.S. Army and was transferred to Germany in 1972.
Seven years later, following his conviction during an Army court-martial of involuntary manslaughter in the death of James McClister in Germany, Maust refused parole consideration.
Afraid of freedom
In 1983, Maust wrote that he was happy to be held in the disciplinary barracks at Fort Leavenworth.
"The people there thought I was crazy because I wanted to stay, but I did not think I was crazy, I was happy there, and I was not hurting anyone, I was scared to go back there in the real (world), I cried so much that all I wanted was to stay there," Maust wrote.
On May 10, 1977, the Army released Maust and put him on a plane to O'Hare International Airport.
Maust lived in Chicago until 1981, when he relocated to Texas.
He was arrested Dec. 10, 1981, in Galveston for aggravated assault. Maust pleaded guilty in 1983 and was given a five-year prison term. He later was extradited to Chicago to face a murder charge in the death of Donald Jones.
Maust spent more than 10 years in the Cook County (Ill.) criminal justice system awaiting disposition of the murder charge. For much of that time Maust was confined in Illinois mental health facilities as a result of findings by mental health professionals that he was unfit to stand trial.
In May 1994, Maust pleaded guilty to the murder of Donald Jones and was sentenced to 35 years in the Illinois Department of Correction.
Maust was released in June 1999 with no place to live. He was denied placement at a halfway house.
After living in homeless shelters and a cheap motel, Maust moved to Oak Park, Ill., in 2000, and to Hammond in 2003.
He was arrested Dec. 9, 2003, and charged with the murders of James, Raganyi and Dennis.
Defense attorney Marce Gonzalez said the plea agreement was one that everyone, including Maust, could live with. Maust will serve three consecutive life terms in segregation for the crimes.
"He is unique in that he's remorseful for it," Gonzalez said. "We know our client is in agreement and wants to be isolated for the rest of his life. He believes he has sacrificed his ability to interact with other members of society."
---
Maust's troubled childhood led to murders, experts say
By Ruthann Robinson - NWI.com
Tuesday, November 01, 2005
David Edward Maust walked into a Lake County courtroom Monday and sat with his back to a gallery full of relatives of the teen boys he admitted murdering.
The families of Michael Dennis, 13, James Raganyi, 16, and Nicholas James, 19, sobbed quietly as Judge Clarence Murray made sure Maust knew what he was doing by pleading guilty to three counts of murder and agreeing to be sentenced to three consecutive terms of life without parole.
Prosecutors agreed to withdraw the death penalty request.
Maust, 51, asked to be isolated from other prisoners for the rest of his life. A fitting ending, defense lawyers said, for a man who was abandoned by his mother and father and spent his childhood in a mental institution where he was sexually molested.
Jeffrey Maust said the sentence is no punishment for his older brother, who tried twice to kill him.
"There ain't no justice being served," said Jeffrey Maust in a phone call Monday afternoon. "He's used to being confined so this is not punishment for him. How many of us can say we have a free meal and a free bed? That brings him comfort. It doesn't bring them (the victims' families) comfort."
But Michael Dennis' family felt otherwise.
"I feel so much better now that it's finally done," said Holly Gilkison, Dennis' mother.
His cousin, Cynthia Cruz, 23, referred to the past two years as an "ongoing nightmare."
"I've been living with the problem of looking at a picture of someone I'll never see again," she said.
The judge asked Maust how he pleaded to the murder of James Raganyi.
"Yes," Maust replied.
He recovered and said, "guilty" as Murray listed each victim whose body was unearthed from a shallow, concrete grave in the basement of Maust's rented home at 4933 Ash Ave. in Hammond.
Dennis, Raganyi and James were all listed as missing by their families months before authorities arrested Maust on Dec. 10, 2003, and began digging in the basement.
Monday's court proceeding yielded little drama, save a 66-page report filed by Maust's defense team of Thomas Vanes, Marce Gonzalez and Adam Tavitas.
Titled "Defendant's Sentencing Memorandum," the document includes Maust's family history, reports from social workers assigned to his case at Chicago State Hospital, a 1999 letter from Maust to Illinois prison officials in which he asks to be kept behind bars, and a 2004 capital sentencing report by a psychologist.
In that report, Mark Cunningham, a clinical and forensic psychologist, stated: "In fact, one would be hard-pressed to design a developmental sequence more likely to produce a profoundly disturbed, relationship-ambivalent, and aggression-vulnerable individual than the childhood experienced by David Maust."
His mother, Eva Maust, was described by a social worker as "disturbed," "psychotic," "functioning marginally," "needy," and "narcissistic." She had a nervous breakdown after Jeffrey Maust was born and spent a month in a mental hospital in Pennsylvania.
His father, George Maust, was apparently raised in foster homes because his parents died before he was 12, the report states.
"Family members suggest he was raised in an environment of sexual abuse and incest," the report states about George Maust.
At his mother's request, David Maust was committed to Chicago State Hospital when he was 9 -- a mental hospital that had a reputation as a "snake pit," filled with children who were there more often than not because family members were mentally ill and couldn't, or wouldn't, take care of them.
"All suggest Eva Maust 'dumped' her son in a mental hospital," the report states.
In a report 20 years later, a mental health professional who evaluated David Maust as he awaited trial for the 1981 murder of Donald Jones, of Chicago, said: "He is where he is because the system locked him up when he was nine years old for no better reason than he was unwanted."
According to the report, staff members at Chicago State Hospital reported the following:
-- David Maust had no incidents of serious misbehavior during his years at the hospital, and the staff there did not observe the lying, stealing and out-of-control behavior his mother reported as the basis for committing her son. He is generally described in the reports as an appealing, sensitive and reliable child, but deeply disturbed by his parents' rejection and preoccupied with the threat of abandonment.
-- When his mother was asked to be specific about the trouble she claimed David Maust caused during his occasional home visits, she became evasive and stated that "she just doesn't want him at home."
-- David Maust stood at the window during visiting hours waiting for his mother, whose visits became increasingly infrequent over time. The staff noted: "It is pitiful to see the ways in which he is always trying to reassure himself, excusing his mother to staff and explaining, 'She is ill,' 'Her back is bothering her;' etc."
---
Diary uncovers life of rage, guilt
By Jon Yates and Carlos Sadovi - Chicago Tribune
December 14, 2003
Even his mother says David Edward Maust seemed to be born with a need to hurt people.
When he was 9, he set fire to his brother's bed.Later that year, David Maust tried to drown his brother in the Humboldt Park lagoon, pinning him underwater, his mother said.
His brother remembers watching Maust, then just a boy, use a baseball bat to beat the life out of a squirrel for fun.
Now 49, David Maust is charged with killing one teenage boy in Hammond and is suspected in the slayings of two others less than four years after he walked out of prison for killing yet another teen.
None of it surprises those who have known him, even his closest relatives.
More than a dozen times David Maust found himself with either a knife or a rope in his hand, ready to kill a teenage boy he had lured with alcohol or drugs, according to his diary.
In his diary, Maust spells out in chilling detail how he gained the friendship of boys, but often gave in to an uncontrollable urge to cut or strangle them.In graphic passages he describes methodically stabbing teenage boys as they slept, killing a 13-year-old named Jimmy by beating him with a 5-foot-long board and drowning Donald, 15, in an Elgin quarry while the teen pleaded for his life.
Maust was so sorry for what he had done that he tried repeatedly to commit suicide and once cut his face "so everyone could see that bad mark, so they could see my shame," he wrote.
"What I done in my life is bad things to good people," Maust wrote in 1983."I cannot remember the good things I did in my life, but I can remember the bad things ... because when you do one bad thing, it takes away the good."
Charged with murder
Maust is now in a Hammond jail, charged with killing James Raganyi, 16, whose body was found entombed in concrete in Maust's basement. Police also suspect Maust in the killings of Michael Dennis, 13, and Nick James, 19. Their bodies also were found in concrete in Maust's house.
Mausts' mother, who now lives out of state, learned her son was in trouble Thursday night when she saw a story about him on the news.
"It was rather shocking but I should have realized that that was the way it was going to be with David, because he's killed before," Reyes said.
He was a beautiful baby, but even in his youngest years he was trouble. At age 2, he would throw heavy objects at his 1-year-old sister's head.
"He was always that way, from the time he could walk," Reyes said. "Every time I tried to do anything with David, like trying to teach him right from wrong, everybody would just pet him and buy him stuff. It just made it difficult."
The second oldest of four children, Maust grew up in an apartment in the 1000 block of North Mozart Street. His father, George, left the family and obtained a divorce when Maust was about 7. Within two years, Eva Reyes said her son was too much to handle.
Jeffrey Maust remembers going with his brother to the park one day to play. His brother, who was carrying a baseball bat, saw a squirrel scampering away.
"He just took the baseball bat and smashed the squirrel to death," said Jeffrey Maust. "He's got something wrong."
Jeffrey Maust said he believes his brother was sexually molested by a relative at a young age, and that might have triggered his destructive behavior.
Reyes said she thinks her son was simply born that way.
By 1963, Reyes said she could no longer control her son and keep him from danger. David Maust, then 9, was placed in a state mental home.
"I did love him. I put up with him for a long time," Reyes said. "I didn't ask for them to take him. I would have kept him at home and tried to treat him like all the rest."
The move would have a profound impact on Maust's life. In his diary, he wrote repeatedly of how he cried when he was separated from people he loved, particularly his mother.
"I remember when I stood before the judge when I was 9 year's old, for the things I did bad, and the judge gave me 4 years," Maust wrote.
"I never understood why I was put in there until now, but back then I thought it was for running away from home, or for taking something from a store, or for just being a bad kid," he wrote in a later passage that, like many others, contained misspellings and grammatical errors. "And I no I was not retarded ... but when I left there in 1967 to go to the Children Home, I think my mind was a little off."
Encounter with a boy
At 13, he arrived at the children's home, at 3737 N. Mozart St., where he was approached by another boy who wanted to have sex with him, he wrote. He said he did not want to do it, but the boy threatened to tell others that he had been in a state mental hospital.
Maust said all he did was kiss the boy but it left him feeling ashamed, a feeling that would haunt him for years to come.
In 1969, Maust attacked a boy, he wrote in the diary. In a scenario that would be replayed throughout his life, he choked a boy named Eddie while they were playing.
"For no reason at all I started to choke him ... I told him I was sorry and he said it was OK," Maust wrote. "Eddie was the first person I hurt."
There would be others. At 15, Maust choked a boy named Daniel with a rope while the two watched television, he wrote.
"I could not stop, and I had no reason to be doing this to him, I told myself this is enough and I quit and then I let go of the rope, and Daniel fell to the floor," he wrote. "It was like I was traped inside of me, and someone eles was trying to kill Daniel, and I could not stop."
At one point growing up, Maust escaped from a psychiatric hospital.
He went first to a Cubs game, where he said Chicago beat Houston 12-8--many of his memories, even the most violent ones, are bracketed by detailed accounts of sporting events.
He then returned to the home of his mother, who had remarried. Reyes, however, did not want him home, he wrote.
"She got a knife, and was coming at me with the knife telling me to get out of her house right now, or she was going to stab me with the knife," Maust wrote.
She later apologized. "My mother told me David I'm sorry I just don't want you in my house."
Seeking to get her 17-year-old son away from home in the summer of 1971, with the Vietnam War raging, Reyes took Maust to a local U.S. Army recruiter.
It was while stationed in Germany that Maust said he committed his first killing.
Maust wrote that he awoke in his room to find a boy he had befriended named Jimmy sleeping naked on top of him. Maust said he, too, was undressed. The episode upset him, and a month later he and the boy went for a moped ride in a nearby forest.
Brandishing a knife, Maust led the boy deeper into the woods. There, he tied the boy to a tree and beat him with his fists, then a board.
"I never told anybody the truth about that night, because it was a sad bad thing ... he was a very good boy, and he did not deserve what happen to him on that sad night in May," Maust wrote.
Angry with himself
"I was angry with my self, because I did not no what to do for the boy now, so I picked Jimmy up, so I could take him deep into the woods to hide him, and after about ten feet, Jimmy died in my arms ... I put leaves over him to hide him and then I left the woods," he wrote.
He had promised himself nearly seven months earlier that he would kill Jimmy when the boy had grown out his hair.
"I thought to myself at that moment, that when Jimmy get's long hair, I am going to kill him ... When I killed Jimmy on that day, Jimmy had long hair," Maust wrote.
About a month later, the body of the boy was found in a bomb crater, said Ronald Zeek, who was a friend of Maust's and a sergeant assigned to the same base. In an interview, Zeek said Maust's defense lawyer argued that the boy died after he crashed the moped because some teens threw a screwdriver into the spokes of the tires.
He said Maust was convicted of manslaughter because prosecutors could not find any witnesses in the case. He was sentenced to more than 3 years in Leavenworth, Kan.
After he was released from Leavenworth, Maust's behavior got worse.
Reyes, who had since moved, said her son visited her there after he got out in 1977.
"He came down to our place with a friend," Reyes said. "Before two or three weeks were up, he had stabbed that guy in the stomach and pulled the knife all the way up."
In his diary, Maust wrote that such violence haunted him, but when he hurt his friends, he could not control himself. In 1980, he went on trial again, this time for attempted murder; he had allegedly stabbed a friend in his Chicago apartment. Maust said he lied on the witness stand and said he didn't do it and was found not guilty.
By then, he was beginning to think he was not fit for the outside world. One morning, he wrote, he drove past the state mental hospital.
"I thought to myself that it would not be so bad being in there the rest of my life, because I would not be able to hurt someone anymore, and then maybe I could get some help," he wrote.
But that help never came. In August 1981, he went looking for a teenage boy he had had sex with several years before. Maust wrote that he thought that homosexual act was the cause of his bad behavior, and he wanted to kill the teen.
But when Maust got to the boy's Chicago home, he was told the teen was in jail. Maust said he saw another boy, Donald Jones, walking by, and lured him into his car.
He took Jones to a quarry in Elgin and stabbed him in the stomach.
"I can still hear Donald Jones saying to me, `I'm only 15 years old, please don't kill me,'" Maust wrote. He then took Jones to the water and drowned him.
He fled to Texas, where he stabbed another teenager in a hotel room, for which he spent time in a Texas jail.
Years later, Maust recounted his killings and stabbings in the diary, which he turned over to investigators in 1983.
"I have ben thinking about Donald Jones a lot, and what I did to him on that Sunday, in August, and I have ben thinking about the bad thing I did in my life, and now I would like to have the death sentence, I would like to die," Maust wrote.
Served prison sentence
Maust was extradited to Illinois from Texas and convicted of Jones' murder. He served 17 years of a 35-year prison sentence, partly in psychiatric units. He was released in 1999 and moved to Oak Park and moved to Hammond more than a year ago.
Investigators found the bodies of three teenage boys at his Hammond home last week.
Police said he has admitted killing one of the boys. In court Friday, an Indiana judge entered a not guilty plea for Maust, who said that he wanted to represent himself at his trial.
In his 1983 diary, Maust said he wanted to come clean, that he was sick of telling so many lies.
"I just hope nobody will make fun of me because of what I said in this statement, because it is not funny," Maust finished the diary with "I wish I did not have to tell anybody about this.
"And I only blame myself."
---
Hammond man out to defend self
Strangling suspect asks to be attorney
By Tara Deering - Chicago Tribune
December 13, 2003
A man accused of luring teenagers into his home with offers of alcohol and drugs told a judge Friday that he would like to be his own defense attorney against charges he strangled one of the teens and buried the body beneath his Hammond home.
A judge entered a plea of not guilty on behalf of David Maust during a brief arraignment hearing and set the next hearing for Friday.
Asked during his arraignment in a Crown Point, Ind., courtroom if he had any questions, Maust said, "Yeah. I'd like to represent myself."
Magistrate Kathleen Sullivan ordered the 49-year-old Hammond man held without bond.
"Nothing ever surprises us," Diane Poulton, spokeswoman for the Lake County, Ind., prosecutor's office, said after the hearing.
Maust spent time in prison for the 1981 slaying of a teen boy near Elgin. He also was convicted of killing a boy in Germany in 1974 while in the Army and served more than three years at the federal prison in Ft. Leavenworth, Kan.
Poulton said public defenders would be available to advise Maust until a final decision is made about his legal counsel. She added that she had never before seen a Lake County, Ind., judge allow a murder defendant to represent himself.
After questioning Maust, Sullivan dismissed him to the prisoners holding room. He had a smirk on his face as he turned to leave.
Maust also is a suspect in the deaths of two other teens whose bodies were found this week under freshly poured concrete in the basement of his home. Prosecutors have not decided whether to seek the death penalty if Maust is charged in connection with the two other deaths.
Oak Park police said Friday that Maust lived in an apartment in the 400 block of South Kenilworth Avenue between May 2000 and December 2002, even though Hammond authorities said Maust moved to the northwest Indiana town in June 2002. A search of Maust's former Oak Park apartment building, both inside and outside and including his apartment, did not yield new evidence or indicate foul play, authorities said.
Maust told the judge he had worked at a trophy shop in Dolton for three years before his arrest, making $323 a week. He said he had $2 in his checking account, did not own a car and lived alone.
Police said Maust told them he strangled 16-year-old James Raganyi with a rope at 11:45 p.m. Sept. 10. Authorities said Maust befriended the neighborhood boy and two other Hammond teens, Michael Dennis, 13, and Nick James, 19, by giving them money, alcohol and marijuana over the summer. All three of the teens' bodies were recovered this week at Maust's home, police said.
---
959 F.2d 644
David Edward Maust, Plaintiff-Appellant,
v.
Dennis E. Headley, Superintendent, Forensic Program, Elgin Mental Health Center, Stephen L. Hardy, Dr., Superintendent, Chester Mental Health Center, and Cynthia Dennison, Employee, Forensic Unit, Elgin Mental Health Center, Defendants-Appellees.
Docket number: 90-2994
Federal Circuits, 7th Cir.
April 23, 1992
Before WOOD, Jr.,* POSNER and KANNE, Circuit Judges.
KANNE, Circuit Judge.
In this appeal we are asked to resolve whether a criminal defendant, found unfit to stand trial and remanded to the custody of the Illinois Department of Mental and Developmental Disabilities, has a protectible liberty and/or property interest to being confined in the least restrictive mental health facility. For the following reasons, we hold that no such interest exists under current Illinois law.
I.
David Edward Maust was arrested and charged with murder. In June 1985, the Circuit Court of Cook County determined that Maust was unfit to stand trial and committed him to the Elgin Mental Health Center (Elgin), a moderately secure mental health institution operated by the Illinois Department of Mental and Developmental Disabilities (Department). However, following his unsuccessful escape attempt on July 16, 1987, Maust was transferred to the Chester Mental Health Center (Chester), a mental health institution providing a high level of security.
Unhappy with this unanticipated turn of events, Maust brought this 42 U.S.C. 1983 action to challenge the constitutionality of his transfer. In his complaint, Maust claimed that his transfer to Chester was part of an elaborate scheme by certain Department officials to have him committed to a more restrictive mental health facility in violation of his fourteenth amendment due process rights. Specifically, Maust alleged that Dennis Headley, the superintendent of the Elgin forensics program, and Cynthia Dennison, an employee in Elgin's forensic unit, both unlawfully assisted him in his escape attempt by providing him money and advice as to the best time to leave the grounds. As a result, Maust asserted that he was unconstitutionally divested of his right to receive notice and a hearing prior to being moved to a more secure institution. Maust likewise claimed that Stephen Hardy, the superintendent at Chester, unconstitutionally interfered with his visitation rights by prohibiting him from seeing his psychologist and others after his transfer. For these alleged due process violations, Maust sought declaratory relief, compensatory damages of $25,000, and punitive damages of $50,000.
On July 16, 1990, Maust requested summary judgment regarding the constitutional violations allegedly committed by the defendants. In his summary judgment motion, Maust identified three specific liberty and property interests purportedly terminated by the defendants' conduct: (1) the right to adequate and humane treatment in least restrictive mental health institution, guaranteed by Mental Health Code (MHC) § 2-1021; (2) the right to notice and a hearing in the event of a transfer to a different mental health facility, guaranteed by MHC § 2-1032; and (3) the right to unimpeded visitation, guaranteed by MHC § 3-9103. The defendants responded with their own cross motion for summary judgment, in which they argued that Maust's transfer did not violate his due process rights because it fully complied with the Mental Health Code provisions for emergency transfers.4 They also contended that, in any event, their actions were taken in an official capacity and were therefore shielded by the doctrine of qualified immunity.
By a memorandum opinion, the district court granted the defendants' cross-motion for summary judgment as to all alleged due process violations, holding that Maust failed to establish any protected liberty interest to being confined in the least restrictive mental health institution. In reaching this decision, the court first cited § 104-29 of the Illinois Code of Criminal Procedure (ICCP), which provides that "[i]n the event of any conflict between this Article and the 'Mental Health and Developmental Disabilities Code,' the provisions of this Article shall govern." The court then concluded that Maust's right under Mental Health Code § 2-102 to treatment "in the least restrictive environment" was effectively repealed by ICCP § 104-17(b), an amendatory provision enacted by the Illinois General Assembly in 1983:
If the defendant is placed in the custody of the Department of Mental Health and Developmental Disabilities, the defendant shall be placed in a secure setting unless the court determines that there are compelling reasons why such placement is not necessary (emphasis added).
Ill.Rev.Stat., ch. 38, p 104-17(b) (West 1989 Supp.). No reference was made concerning Maust's other asserted liberty interests. After Maust's motion for reconsideration was denied, he brought this appeal.
II.
It is a familiar precept of constitutional jurisprudence that the fourteenth amendment prohibits a state from depriving a person of property or liberty without due process of law. Hence, the threshold issue in this case is whether Maust has presented a cognizable property or liberty interest under Illinois law. Vitek v. Jones, 445 U.S. 480, 487, 100 S.Ct. 1254, 1260, 63 L.Ed.2d 552 (1980); Doe v. Milwaukee County, 903 F.2d 499, 502-03 (7th Cir.1990); Shango v. Jurich, 681 F.2d 1091, 1097 (7th Cir.1982). Only upon such a showing does the inquiry shift to whether the procedures that terminated that interest comport with due process. Shango, 681 F.2d at 1097.
In Johnson v. Brelje, 701 F.2d 1201, 1205-07 (7th Cir.1980), a case decided prior to the enactment of the ICCP § 104-17(b), we first considered whether a criminal defendant, found unfit to stand trial (UST), possessed a protectible liberty interest in being confined to the least restrictive mental health institution. In that case, the plaintiff challenged the constitutionality of the Department's practice of automatically assigning all UST's to custody of Chester unless circumstances dictated otherwise. Before discussing the merits this claim, we first determined that a UST had a protected interest in being confined to the least restrictive environment under MHC § 2-102:
This entitlement is a state-created liberty interest; in deciding whether to assign a UST to the restrictive environment of Chester, rather than to a less restrictive facility, the state must abide by the minimum requirements of procedural due process as defined by federal law (citations omitted).
Id. at 1205. Significantly, we also indicated that a UST's right to remain in an unrestrictive facility was subject to the Illinois Criminal Procedure Code, which likewise contained provisions governing the treatment of UST's. However, finding no conflict between the two codes with respect to the level of security appropriate for USTs, we concluded that the Department had violated the plaintiff's due process rights by depriving him of his right to being confined in the least restrictive environment. Id. at 1206.
In the instant case, Maust acknowledges that his rights under the Mental Health Code cannot be construed independently from the Criminal Code. Nevertheless, he contends that the district court erred in holding that his asserted liberty interests--once actionable under Johnson--were subsequently extinguished by the Criminal Code amendments concerning UST treatment. According to Maust, MHC § 2-102 and ICCP § 104-17(b) should be construed together to create a right to being confined in "the least restrictive, secure setting," rather than reading ICCP § 104-17(b) as an effective repeal of his right to treatment in the least restrictive environment. Assuming that no such right exists, however, Maust alternatively claims that his rights to notice, hearing and unimpeded visitation still survive the amendments to the Criminal Code. In either event, Maust maintains that the district court's entry of summary judgment in favor of the defendants must be reversed as a matter of law.
We review a challenge to an order granting summary judgment under a de novo standard, La Preferida, Inc. v. Cerveceria Modelo, S.A., 914 F.2d 900, 905 (7th Cir.1990); Merritt v. Broglin, 891 F.2d 169, 171 (7th Cir.1989), viewing the facts and all reasonable inferences taken therefrom in the light most favorable to the non-moving party. Kreutzer v. A.O. Smith Corp., 951 F.2d 739, 742 (7th Cir.1991). A grant of summary judgment will not be upheld if there any issue as to a material fact. Kreutzer, at 743; First Wisconsin Trust Co. v. Schroud, 916 F.2d 394, 398 (7th Cir.1990). Having considered the district court's ruling in light of these principles, we conclude that the court properly granted summary judgment in favor of the defendants.
Turning to Maust's first contention, we find it highly unlikely that the Illinois General Assembly intended to create a right to being confined in "the least restrictive, secure environment." On their face alone, the terms "least restrictive" and "secure" are at odds. And, when viewed in the context of ICCP § 104-31--another amendatory provision affecting the rights of UST's--Maust's proposed interpretation appears an even less viable:
No defendant placed in a secure setting of the Department of Mental Health and Developmental Disabilities pursuant to the provisions of Sections 104-17 ... shall be permitted outside the facility's housing unless escorted or accompanied by personnel of the Department of Mental Health and Developmental Disabilities. Nor shall such defendant be permitted any off-grounds privileges, either with or without escort by personnel of the Department of Mental Health and Developmental Disabilities, or any unsupervised on-grounds privileges, unless such off-grounds or unsupervised on-grounds privileges have been approved by specific court order ...
The degree of supervision described above would scarcely qualify as that found in the "least restrictive environment." That being the case, we agree with district court's conclusion that these amendatory provisions affected the Criminal Code "in a way that radically altered the rights of criminal defendants found unfit to stand trial."
Contrary to Maust's assertion, the fact that the Criminal Code's amending language fails to cite any specific provisions of the Mental Health Code does not demonstrate the legislature's intent to preserve Maust's interest in being confined to the least restrictive environment. In the title to the legislative act amending § 104-17 of the Criminal Code, the Mental Health Code is expressly listed as one of the statutes affected by the legislation. It necessarily follows that any ensuing conflicts between the two codes must be resolved in favor of the Criminal Code. Nowhere is it stated that the operation of this conflict provision hinges on whether the conflict is specifically identified or not. Nor are we required to abandon logic and adopt a strained statutory reading, unintended by the Illinois General Assembly, solely for the sake of legislative harmony. We therefore hold that ICCP § 104-17 had the statutory effect of eliminating a UST's protectible liberty interest under the Mental Health Code to being confined in the least restrictive environment. To the extent that it conflicts with our holding today, our earlier decision in Johnson v. Brelje is no longer viable.
Maust's alternate contention--that his rights to notice, hearing and unimpeded visitation rights survive the Criminal Code amendments--is also flawed. With respect to his asserted interest in notice and a hearing prior to being transferred, the law is well-settled that state-created procedural rights do not, standing alone, constitute protected liberty interests. Shango v. Jurich, 681 F.2d 1091, 1100-1101 (7th Cir.1982). As we recently stated in Doe by Nelson v. Milwaukee County, 903 F.2d 499 (7th Cir.1990):
It is essential, therefore, to a proper analysis of a procedural due process claim ... that the court not confuse substance with process. One cannot have a "property interest" (or a life or liberty interest for that matter) in mere procedures because "[p]rocess is not an end in itself. Its constitutional purpose is to protect a substantive interest to which the individual has a claim of entitlement.... The State may choose to require procedures for reasons other than protection against deprivation of substantive rights, of course, but in making that choice the State does not create an independent substantive right."
903 F.2d at 502-03 (quoting Olim v. Wakinekona, 461 U.S. 238, 250-51, 103 S.Ct. 1741, 1748-49, 75 L.Ed.2d 813 (1983)); see also Cain v. Larson, 879 F.2d 1424, 1426 (7th Cir.), cert. denied, 493 U.S. 992 , 110 S.Ct. 540, 107 L.Ed.2d 537 (1989) ("It is by now well-established that in order to demonstrate a property interest worthy of protection under the fourteenth amendment's due process clause, a party may not simply rely upon the procedural guarantees of state law or local ordinance."). Maust's rights to a notice and hearing under Mental Health Code § 3-910 have substantive meaning only if he has a protected liberty interest in remaining in the least restrictive mental health facility. Since he does not, as explained above, the procedures outlined in § 3-910 cannot serve as a basis for a claim of being deprived of a protected liberty interest.
We also seriously question Maust's contention that he has retained a viable liberty interest in unimpeded visitation. Visitation rights, in our view, would fall within the category of "on-grounds" privileges specified by ICCP § 104-31, and would therefore be severely curtailed consistent with that provision. However, we need not determine whether MHC § 2-103 was implicitly repealed by ICCP § 104-31, for defendant Hardy would be shielded from liability by the doctrine of qualified immunity in either scenario.
Under the doctrine of qualified immunity, government officials performing discretionary functions are protected from civil liability when their conduct does not violate "clearly established statutory or constitutional rights of which a reasonable person would have known." Harlow v. Fitzgerald, 457 U.S. 800, 818, 102 S.Ct. 2727, 2738, 73 L.Ed.2d 396 (1982); Davis v. Scherer, 468 U.S. 183, 194 n. 12, 104 S.Ct. 3012, 3019 n. 12, 82 L.Ed.2d 139 (1984). The existence of a clearly established, constitutional right is a purely legal question which we review de novo. Rakovich v. Wade, 850 F.2d 1180, 1209 (7th Cir.1988). Upon recognizing such a right, however, we must also examine the undisputed facts of the record to evaluate the objective legal reasonableness of the defendant's conduct. Id. at 1204. If there are issues of disputed fact upon which the question of immunity turns, or if it is clear that the defendant's conduct violated clearly established norms, summary judgment may not may granted. Green v. Carlson, 826 F.2d 647, 652 (7th Cir.1987).
We cannot say that Hardy's conduct was clearly illegal when he acted. There was no authority in force at the time this incident occurred which expressly holds that MHC § 2-103 provides a constitutional liberty interest in unimpeded visitation. Our holding in Johnson v. Brelje only recognized a UST's right to remain in the least restrictive environment pursuant to MHC § 2-102. However, even if Johnson can be construed to implicitly support a liberty interest in unimpeded visitation, the subsequent amendments to the Criminal Code certainly brought the viability of this interest into question. Hence, we conclude that Hardy actions were shielded by the doctrine of qualified immunity and therefore summary judgment in favor of the defendants was appropriate.
In rejecting each of Maust's asserted liberty interests, we do not mean to suggest that Maust lacked an actionable property interest in appropriate care and medical treatment while in the Department's custody at Elgin and Chester. Had Maust been deprived of such care at either institution because of his alleged escape attempt, granting summary judgment may very well have been improper; his right to adequate treatment remained intact regardless of whether he was confined to a minimally restrictive or secure facility. Maust, however, made no such claim. Instead, he inextricably linked his claim to treatment with his asserted right to being confined in the least restrictive environment. He therefore waived any argument that the defendants violated a liberty interest in proper care and medical treatment. See General Motors Acceptance Corp. v. Central National Bank of Mattoon, 773 F.2d 771, 778 n. 5 (7th Cir.1985); City of Chicago v. U.S. Department of Labor, 753 F.2d 606, 607 n. 1 (7th Cir.1985); United States ex rel. Mitchell v. Fairman, 750 F.2d 806, 807 (7th Cir.1984).
III.
For the foregoing reasons, we AFFIRM the district court's entry of summary judgment in favor of the defendants.
*****
* Judge Wood, Jr., assumed senior status on January 16, 1992, which was after oral argument in this case
1 MHC § 2-102(a) provides in part that "[a] recipient of services shall be provided with adequate and humane care and services in the least restrictive environment...." Ill.Rev.Stat.1981, ch. 91 1/2, p 2-102(a)
2 MHC § 2-103(c) provides, in relevant part, that "[u]nimpeded, private and uncensored communication by mail, telephone and visitation may be reasonably restricted ... provided that notice of such restriction shall be given to all recipients upon admission." Ill.Rev.Stat.1989, ch. 91 1/2, p 2-103(c)
3 MHC § 3-910(a) provides as follows:
(a) Whenever a patient who has been in a Department facility for more than 7 days is to be transferred to another facility under Section 3-908, the director of the facility shall give written notice at least 14 days before the transfer to the patient, his attorney, guardian, if any, and responsible relative. In the case of a minor, notice shall be given to his parents who executed the application for his admission, and to the minor himself if he is 12 years of age or older. The notice shall include the reasons for transfer, a statement of the right to object and the address and phone number of the Guardianship and Advocacy Commission. If the patient requests, the facility director shall assist him in contacting the Commission.
Id. § 3-910(c).
4 MHC § 3-910(b) provides as follows:
(b) In an emergency, when the health of the patient or the physical safety of the patient or others is imminently imperiled and appropriate care is not available where the patient is located, a patient may be immediately transferred to another facility provided that notice of the transfer is given as soon as possible but not more than 48 hours after transfer. The reason for the emergency shall be noted in the patient's record and specified in the notice.
Id. § 3-910(b).