Dana Sue GRAY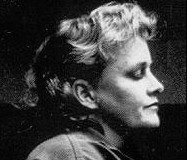 Classification: Serial killer
Characteristics: Robberies to support her shopping addiction
Number of victims: 3
Date of murders: February 16 - March 16, 1994
Date of arrest: March 16, 1994
Date of birth: December 6, 1957
Victims profile: Norma Davis, 86 / June Roberts, 66 / Dora Beebe, 87
Method of murder: Stabbing with knife - Ligature strangulation
Location: Canyon Lake, Riverside County, California, USA
Status: Sentenced to life in prison without parole on October 16, 1998
---
Dana Sue Gray (born December 6, 1957) is an American serial killer who murdered three elderly women in 1994. She was caught after her fourth victim survived and identified her. Gray says she committed these murders to support her spending habits. She is now imprisoned in the California Women's Prison in Chowchilla.
Early life
Dana Sue Gray was born Dana Sue Armbrust on December 6, 1957, in southern California to Beverly (née Arnett) and Russell Armbrust. Russell worked as a hair dresser and had three previous marriages before marrying Beverly, who was a former beauty queen. They had several miscarriages before she was born. Beverly was an aggressive, vain woman who frequently maxed out her husband's credit cards; they finally divorced when her husband found her grappling with an older woman who had angered her. Dana Sue was two years old at the time and afterwards rarely saw her father; she began acting out to get attention. Whenever Beverly would discipline her, Dana would retaliate by stealing money to buy candy and would occasionally fly into fits of violence. In school, she did not get along well with other students and did poorly in all her classes. She was suspended from school many times for forging notes to get out of class.
When Dana was 14, her mother developed breast cancer; Gray decided to become a nurse after watching hospital nurses treat her mother. After her mother's death, Gray moved in with her father but was forced to leave after her stepmother found drugs in her room. A few years later, she became involved with a skydiving instructor, who got her pregnant twice; he convinced her to abort both pregnancies, something she resented.
Personal life
Dana graduated from Newport Harbor High School in 1976. She lived with her sky-diving instructor, Rob, for the next several years and he helped her with nursing school. She became an expert skydiver. In 1981 she graduated from nursing school, and for the next few years had an on-again, off-again relationship with Chris Dodson, a windsurfer. Dana excelled in windsurfing and golf, and they took trips to Hawaii to participate in these activities. In October 1987, Gray married a man named William (Bill) L Gray at an upscale winery in the Temecula area. He was a fellow sports enthusiast who had known and admired her since high school. Dana was a serious athlete, very fit, and beautiful with pretty blonde hair. The marriage quickly got into trouble, however, when Dana dug them deeply into debt. At this point, she was also estranged from her two half-brothers, having burned many bridges, in a dispute over an aunt's will.
She was a labor and delivery nurse at Inland Valley Regional Medical Center. They lived in the gated community of Canyon Lake where they had several business ventures under the name Graymatter. Gray left her husband in early 1993 and moved in with their friend and her lover, Jim Wilkins, and his young son Jason. In June, 1993, she filed for divorce from Gray, though this was not finalized until after Dana had been in jail for quite some time. In September 1993, she and Gray filed for bankruptcy to stave off foreclosure on their Canyon Lake house. Although the value of the house had greatly increased since they purchased it, they owed much more on the house than it was worth. On November 24, 1993, she was fired from the hospital where she worked for misappropriating Demerol and other opiate painkillers.
On February 14, 1994, Dana sent word through Gray's parents (Gray kept his phone number and address hidden from her) that she wanted to meet with her estranged husband. Gray initially agreed but did not show up. Later that day, Dana murdered Norma Davis, an elderly lady whose home Dana had shared for a time. Gray later found out that Dana had taken out an insurance policy on him. The policy would have paid off the Canyon Lake house in the event of Gray's death.
Victims
Norma Davis
Norma Davis, 86, is thought to be Gray's first victim; because of the lack of evidence, however, Gray was never convicted of killing her. Norma was the mother-in-law of the woman (Jeri Davis) who married Dana's father in 1988. Jeri's first husband, Bill Davis, was Norma's son. Bill died in the early 1980s, and his widow eventually married Dana's father Russell Armbrust. Jeri continued to care for her elderly mother-in-law, even after she remarried. Dana knew Norma very well.
On February 16, 1994, Norma Davis had been dead for two days when she was found by her neighbor, Alice Williams. Davis had a wood handled utility knife sticking out of her neck, and a fillet knife sticking out of her chest. Other than a broken fingernail, she had no other marks. A bloodied afghan lay at her feet. Detectives learned that there was no forced entry into the house. Detectives were informed that she always kept her door locked unless she was expecting a visitor. Williams stated she could not remember Davis mentioning she was expecting company. Detectives found a Nike shoe print pointed toward the kitchen. They also found Davis' $148 Social Security check. On the first floor of Davis' condo, a smear of blood was found on an armchair. A ripped out phone cord was also found.
June Roberts
June Roberts, 66, was killed on February 28, 1994. June Roberts, like Norma Davis, lived in the gated community of Canyon Lake. Gray had visited Roberts one day claiming she wanted to borrow a book about controlling a drinking problem. Roberts let Gray into her house. While Roberts searched for the book, Gray unplugged Roberts' phone, both the straight cord and the curly cord. She then used the curly cord to strangle Roberts. When Roberts was dead, Gray rifled through her credit cards, stealing two. An hour later, Gray went on a massive shopping spree at an upscale shopping center in Temecula.
Dorinda Hawkins
Gray attacked Hawkins, 57, at her job at an antique store. Hawkins had been working alone that day. Gray came in to buy a picture frame for a photo of her deceased mother. Gray strangled her with a telephone cord. Gray took $5 from Hawkins' purse and $20 from the cash register. An hour later, Gray went on another shopping spree, using Roberts' credit card. Hawkins had survived the assault, however, and was able to give detectives a description of Gray. The next day the story was in the newspaper.
Dora Beebe
On March 16, 1994, Gray killed Dora Beebe, 87. A few minutes after Beebe came home from a doctor's appointment, Gray pulled up in front of Beebe's house. Gray knocked on Beebe's door and asked Beebe for directions. Beebe invited Gray inside to look at a map. Once inside Gray attacked and killed Beebe. Beebe was found later that day by her boyfriend of eight years, Louis Dormand. An hour later, Gray used Beebe's credit card to go on a shopping spree.
Effects of killings in Canyon Lake
Many of the residents of Canyon Lake were terrified. Some moved in with loved ones until the murder was solved. A group of elderly widows began sleeping in big groups at designated houses. They believed there was safety in numbers. Many residents theorized the murders were committed by a cult who engaged in ritual sacrifice.
Potential suspects
Detectives had problems finding suspects early on. At one point, it was so hard to find a lead that the supervisor in charge recommended using a psychic. Before Dana Gray was thought to be the serial killer, detectives had few other suspects.
Jeri Armbrust
In the case of Norma Davis, detectives suspected Jeri Armbrust might be the killer. From talking to Armbrust detectives learned that she used to be married to Davis' son. After Norma Davis' son died, Jeri continued to care for her former mother-in-law. When Jeri remarried, it was to Russell Armbrust, Dana Gray's father. Thus, the connection to Norma Davis. Davis was in very poor health and was still recovering from a triple bypass surgery. Detectives found it strange that Jeri Armbrust would take care of someone who was not a blood relative, and she was wearing Nikes. Detectives also speculated that Jeri Armbrust had been in Davis' house the Sunday before the murder. Jeri Armbrust claimed she only stopped by Davis' house to drop off groceries and heard Davis' TV on upstairs but did not go up to say hi; she just left the groceries and went home. Detectives wondered why she would not say hello. After weeks of talking with Armbrust and building a rapport, Detective Greco realized she was not the person they were looking for. Detective Greco and Jeri Armbrust became friends and began helping each other during the investigation. Ultimately it was this friendship and trust that would be pivotal in solving this case.
Lead Detectives
Joseph Greco
Detective Joseph Greco, of the Perris Police Department, led the murder investigations of Norma Davis and June Roberts. He graduated from the Riverside County Sheriff's Academy as a pre-service student and ranked among the top ten (#7) of his graduating class. He was hired out of the academy by the Perris Police Department in 1988. Greco was highly decorated for his tenacity in the field and received numerous awards to include the Medal of Valor for running into a burning plane to save victims of an accident at Perris Valley Airport on April 22, 1992.
Greco was promoted to the rank of Corporal in 1992 and assigned as an investigator working all major crimes against persons. The first victim, 87 year-old Norma Davis case, in 1994, was only Greco's second homicide investigation. Because of the seriousness of the crimes and his lack of experience, Greco initially questioned his ability to do an adequate investigation, but would eventually solve the case. Additionally, his youthful appearance made people question his ability to do the job.
Greco suspected that the Roberts and Davis case were connected due to evidence collected in the case and ultimately discovered it was the work of one female serial killer. He identified Dana Sue Gray as a potential suspect and wrote a search warrant for her residence in Lake Elsinore, California; Ironically, on the day she was out killing her last victim, Dora Beebe, Greco arrested Dana Sue Gray at her front porch and took her into custody for the murder of June Roberts. The search of Gray's home revealed vital information belonging not only to Roberts, but also to Beebe and a surprise third victim, Dorinda Hawkins, who would survived her attack and later positively identified Gray through a photo line-up. Faced with a mountain of strong circumstantial evidence in the case against her, along with the threat of the death penalty, Gray would eventual plead to life without the possibility of parole and waived all of her appellate rights. She made one condition, however, and that was that the State would not prosecute her for the murder of Norma Davis The first victim (A distant relative).
Detective Joseph Greco worked for the Riverside County's Sheriff's Department's Lake Elsinore Station specializing in elder abuse, sexual assault and child abuse cases from 1998 to 2010. He was later promoted to the rank of Sergeant in March 2010 and is presently assigned to the Southwest Detention Center in the City of Murrieta, California.
Detective Joseph Greco graduated from the University of Redlands School of Business with an MBA in 2004. In 2007, he became a licensed California real estate broker.
Television documentaries involving Detective Greco include: The "Discovery Channel" for the following shows: "The New Detectives" (New Dominion Pictures 2000), "Deadly Women" (Beyond Productions 2009), "Unusual Suspects" (LMNO Productions 2009) and "Forensic Factor 2" (Exploration Productions 2009).
Chris Antoniadas
Detective Chris Antoniadas was the lead detective on the Dora Beebe case. Antoniadas interviewed Gray after Detective Greco finished interviewing her.
Antoniadas had a knack for getting criminals to confess to their crimes during interrogation. He knew how to relate to people in order to gain their trust and have the person open up to him. Antoniadas also knew how to play someone's religion or insecurities against them. While interrogating Gray, Antoniadas had no clue how to approach her. Gray seemed very cold and unresponsive to any of Antoniadas's approaches. Antoniadas finally decided he needed to take some of Dana's control away from her. He then interrogated Gray roughly yelling at her to confess but was unsuccessful. Seeing that also did not work, Antoniadas charged her with the murder of Dora Bebee based upon the discovery of Beebe's credit cards found in Gray's sock drawer during Detective Greco's search Warrant.
Unfolding of the case
Gray was finally caught because her description was obtained from various merchants in the Temecula California area where she used June Robert's credit cards to go on a shopping spree. Dana had been spending so much money that the credit card company called June Roberts family to alert them of the massive spending. The detectives then went to all the stores where Gray used the credit cards and interviewed the cashiers, getting a physical description of Gray. They also learned the killer had dyed her hair recently and had a little boy named Jason. Detective Greco kept in touch with Jeri Armbrust. He began providing the description of the killer to her on a visit to her home. Jeri would reveal to Greco the next day that she believed the suspect to be her stepdaughter. Dana had just dyed her hair and had a boyfriend with a son named Jason. Detective Greco wrote a search warrant for Gray's home and enlisted the help of ARCNET (Allied Riverside County Narcotics Enforcement Team) to stake out Gray's home in Lake Elsinore.
Unbeknownst to the team, Gray was murdering Dora Beebe just hours before they began following her, trying to collect evidence. After seeing Dana go to the bank with Beebe's card and then go shopping, the detectives had enough information for nexus involving Dora Beebe's murder. Later that day, Greco arrested Dana while she was cooking dinner for her family. Detective Greco took Dana into custody while assisting officers took her boyfriend and his son down to the station for questioning.
During questioning, Dana claimed she never took the credit cards. After detectives said they had evidence of her using them, Dana claimed she found both Roberts' and Beebe's cards. She stuck with this story for hours. She claimed the reason she kept the cards was she had an overwhelming need to shop. She also seemed to have no sympathy for the victims.
Detective Antoniadas attempted to obtain a confession after Detective Greco's interview but was unsuccessful. Detective Greco eventually booked Gray on charges of murder. At a hearing on July 23, Deputy DA Richard Bentley requested the death penalty. Gray pleaded insanity on all counts. After a witness claimed to have seen Gray at Roberts' house the day of her death, Gray changed her plea to guilty to robbing and murdering two women and attempting to murder another. By pleading guilty Gray avoided the death penalty. On October 16, 1998, Dana Sue Gray was sentenced to life without parole and was incarcerated in the California Women's Prison in Chowchilla.
Wikipedia.org
---
To Die For
By the time Riverside County Police caught up with Dana Sue Gray, she had garroted and bludgeoned to death a number of elderly women, then gone on binges with their credit cards
By Kathy Braidhill - Lamag.com
December 1, 1998
By the time Riverside County Police caught up with Dana Sue Gray, she had garroted and bludgeoned to death a number of elderly women, then gone on binges with their credit cards. "I had," she said later, "this overwhelming need to shop." But others saw only an overwhelming need to kill
CANYON LAKE IS built around a meandering golf course and a man-made lake carved from the desert of Riverside County. For retirees like June Roberts, it was just the place to contemplate life in the golfing leisure class from behind 12-foot walls with 24-hour security, * Early one afternoon in 1994, a Cadillac belonging to one of Roberts's former neighbors nosed through the development's gates and stopped in front other olive and white house on Big Tee Drive. Leaving her 5-year-old passenger in the front seat, the driver walked up to the front door. What immediately transpired when she opened her door isn't known, but Roberts, 66, was ultimately strapped to a chair, strangled with cord ripped from her telephone and hammered savagely on the face with a wine bottle. (Her autopsy included the phrases "moderately deep ligature furrow" and "6-x-3-inch purple contusion.")
Less than an hour later; the Cadillac was parked in front of Bally's Wine Country Cafe in Temecula, where Roberts's killer puffed cigarettes and frowned at the small boy running around the tables. She charged the crab cake and scampi to Roberts's credit card. It was too much to eat, so the waiter packed the rest to go.
The next stop was an eyebrow wax and a perm for herself and a fashionable cut for the boy. Signing the $164.76 charge "June Roberts," she told the stylist she was on a "shopping spree." She spent $511 on a black suede jacket and several pairs of cowboy boots, $161 on a pair of diamond drop earrings—all charged to Roberts. Heading home, she swung by a drugstore and picked up dog treats and two bottles of Smirnoff. On the way to the checkout counter, she paused in the toy aisle and tossed a $5.99 toy police helicopter into her basket.
Ten days later, Dorinda Hawkins, 57, was strangled while working at an antiques store in Lake Elsinore and left for dead. But she survived and gave officers a description of a blonde, wavy-haired female attacker. Within the week, 87-year-old Dora Beebe in nearby Sun City, another golf mecca for retirees, was strangled and beaten to death with a household iron. The outcry over the murder was enough for Riverside County sheriff Cois Byrd to show up in person at the crime scene, hoping to quell the fear among his older constituents.
Finding the suspect didn't take long. Earlier in the day of the Beebe killing, a police task force, acting on a tip, had been following a woman on what looked like routine errands to the bank, drugstore and supermarket. The cops were watching her unload shopping bags from the trunk of her Cadillac when they learned of Beebe's death—and suddenly realized they had been following her killer on another of her post-murder spending sprees.
When Dana Sue Gray was arrested later that day, police found Beebe's credit cards in her lingerie drawer; a closetful of new clothes, tags still attached; boxes of Nike Air athletic shoes; a purple boogie board; a $1,000 Trek mountain bike; and unopened bottles of Opium perfume. The items were spread out as if in a post-Christmas quandary of where to store all the presents. "It looked like Bullock's," one officer said. Gray was handcuffed and put into a police cruiser, still wearing the diamond earrings purchased with Roberts's credit card. She talked about her new boogie board all the way to the station.
THERE HAVE BEEN only 36 documented female serial killers in this century, according to Murder Most Rare: The Female Serial Killer by Michael and C.L. Kelleher. Gray, now 40, is one of the least typical. The motives of women serial killers are usually more complex than men's. Women take extraordinary care planning their crimes and avoid detection longer than men, who are often sexual predators. Female serial killers typically target spouses, children or people under their care and, even then, kill at a distance with poison or guns.
Gray distinguished herself by her taste in victims, her motive and the gruesomely intimate method of using her hands and a phone cord to strangle, then a handy tool to bludgeon. She chose as her victims two strangers and one with only remote family ties: Roberts, whose husband was Gray's father's best friend. The clubbing of Beebe, a stranger to Gray, dented the iron and left so much splatter that a bloody outline of her body remained on the hallway wall after her body was removed. Detectives said the crime scene ranked among the most brutal they had ever seen. Gray was the only suspect in the murder of Norma Davis, another Canyon Lake retiree and the ex-mother-in-law of Gray's stepmother, Geri Armbrust, now married to Gray's father. Prosecutors gathered enough evidence to charge Gray with Davis's murder but declined to do so because the cases against her in the Roberts and Beebe murders were strong and already pending. Davis, recovering from triple-bypass surgery, was surprised in her La-Z-Boy recliner and left, still wearing her comfy slippers, with a large utility knife buried to the hilt in her neck and another sticking out of her chest.
Gray's fastidious grooming and fashion sense were barely ruffled by the killings. She dressed well, had regular manicures and pedicures and was meticulously clean. She was so neat that Riverside County deputy district attorney Richard Bentley still marvels at how she emerged from disturbingly messy crime scenes with nary a drop of blood on her or, apparently, a hair out of place. Clerks, waitresses and salespeople who waited on Gray after she killed say she might have seemed somewhat nervous but was always well groomed. Indeed, the day after strangling and bludgeoning Roberts, Gray loaded up on suntan lotion, got a massage at Murrieta Hot Springs Resort and spent the afternoon power shopping, all courtesy of her victim.
For four years, Gray maintained she was innocent by reason of insanity. Then, on the eve of her trial in September this year, she abruptly agreed to plead guilty to all charges, averting almost certain execution in exchange for a life sentence without chance of parole. Gray's arrest hadn't rated coverage in L.A.'s "if it bleeds, it leads" news market, and her sentencing attracted even less attention. If upscale Westside retirees had been slaughtered in their homes by a blonde serial killer in a Cadillac who proceeded to rip up the malls on the victims' credit cards, it might have scored international press. But homely Riverside County, 75 miles from downtown Los Angeles, is best known for running neck and neck with San Bernardino County for featuring the most methamphetamine labs per capita in the world. So when Gray, clanking in ankle chains and handcuffs as she dabbed her mascaraed eyes with a tissue, pleaded guilty to murdering Roberts and Beebe and the attempted murder of Hawkins, it was to a largely empty courtroom. The only spectators were Roberts's daughter, son-in-law and grandchildren and two reporters, one of whom arrived late and nearly missed it.
Gray's confession effectively slammed shut the investigations of two unsolved murders of elderly females in San Diego and Newport Beach, for which authorities believe she bore responsibility. (During one shopping binge, Gray chatted with her pedicurist about the murders and wondered if they were connected to two similar slayings in San Diego.) The crime of murder has no statute of limitations, so authorities in both cities could conceivably charge Gray, but given her life-with-out-parole sentence, the likelihood they ever will is slim.
Gray was housed—for her own safety—in the Riverside jail's high-security unit (her cell was next to serial killer William Surf, convicted of murdering 12 prostitutes and cutting the right breast off 2). She adapted quickly to jail, dubbing it her "county condo," and hectored her jailers to provide a semblance of her high-maintenance civilian lifestyle: She insisted on a vegetarian diet, demanded a visit from her chiropractor, bemoaned the absence of a mirror and dashed off an impressive volume of letters for the disposition of her belongings. She drew chilling clown faces—a la John Wayne Gacy—with paints cobbled together from M&M's candy coating, cherry drink mix, blue eye shadow, lipstick and baby powder. Refusing the cheap Nikes brought by her family on a visit, she demanded the high-end models to which she was accustomed.
But just as Gray seemed to be fulfilling in jail the "bitch on wheels" sobriquet bestowed upon her by a former coworker, she could write with perfect seriousness to a fellow inmate: "I am a 36-year-old little girl with a broken heart lost in a system that's hell bent to destroy her. I'm vulnerable."
A SIDE FROM THE ROUTINE tragedies and dysfunction that afflict lower-middle-class households, Gray's upbringing held little to suggest she would become a murderer. Unlike many serial killers, she apparently never tortured animals. She got along well enough with her father, Russell Armbrust, a hairstylist who was married four times. Gray seems to have clashed almost reflexively with her mother Beverly, an ex-model whose extravagant spending helped bankrupt her marriage to Gray's father when Gray was 2 years old. To the defense psychologists hired to build a plausible case for her insanity plea, Gray painted a picture of Beverly as harsh, screaming and physically abusive.
But according to Gray's stepbrothers from Beverly's previous marriage and Richard Singer, Beverly's boyfriend who lived with the family when Dana was a young teen, the tension between the two was mutual. "Her mother would pretty much try to control her, but Dana would go off on you," Singer told the psychologists. "You could not tell her what to do.... Dana is very hyperactive and opinionated.
"Dana has a problem," Singer added. "She does not want to be told no. She has her own thing, and nobody could tell her any different."
Beverly Armbrust was vain, and she delayed seeing a doctor for a breast lump. She died of cancer when Gray was 14, the rift between them apparently still in place. Yet years later, while detailing her mother's supposed outrages to psychologists, Gray took time to write to her then boyfriend, Don Lane, from jail: "Tomorrow, Good Friday, 4-1-94, is also April Fools' and also my real mom's 76th B-day. It's been 22 years since her death, and I still celebrate her B-day for her. I celebrate it for her `cause she died when I was 14 and we never got to get past the `growing years' to become friends like my dad and I are. She was wild—but made my younger years a total adventure: camping, clamming @ Pismo, best Halloween parties and the best Xmases a poor family could have. She could make a fun time out of just about anything." The letter was telling: Gray was savvy enough to vilify her mother to the psychologists yet omit her practice of making a holiday of her birthday.
After her mother's death, Gray went to live with her father, his new wife Geri and Geri's ex-mother-in-law, Norma Davis—for whose murder Gray would narrowly escape being charged. There was trouble almost immediately. Norma found marijuana in the room Gray shared with Geri's daughter, and her father kicked them both out of the house. On her own at 16, Gray moved in with a boyfriend. Blonde and striking, she took up with a thrill-sport crowd and eventually with a musician named Bill Gray, whom she married in a lavish ceremony in 1987 at Lake Elsinore, followed by a three-week honeymoon to Hawaii. The newlyweds settled in a house in Canyon Lake, the same walled, gated community where Gray's father lived. (She would use her own keycard to enter the development to kill June Roberts.)
Gray, like her mother, had developed a ravenous appetite for money and accoutrements, a trait that would come to define and destroy her marriage. Her sister-in-law, Jini Ward, described Gray's passion for money as "nuts ... not even normally greedy. Crazy. Everything was sacrificed to the god of narcissism." Hearing that a senile great-aunt had bequeathed her estate to Gray's stepbrothers, Gray hounded her until she signed a document stating that her estate would be split three ways, then walked through her home pointing at what she wanted. Craig Ward, one of Gray's stepbrothers, recalled her telling their aunt: "When you die, I want this Chinese cup."
Gray had graduated from nursing school and worked at a variety of well-paying hospital jobs—she spent heavily and indulged in drinking. Before long, there were multiple loans from Gray's father, a second mortgage on her house in Canyon Lake and soaring credit-card debt. When Gray unexpectedly received a $7,500 inheritance, she blew it on a trip to Europe, leaving behind her husband, from whom she was growing estranged. After her return, she began an affair with Lane, a musician in her husband's band. When Lane agreed to support her, she moved out of the Canyon Lake house and spent some $11,000 in five months. Bankruptcy, foreclosure and divorce from Bill Gray followed.
Three months before the murders, Gray was fired from the Inland Valley Regional Medical Center when she was unable to account for more than 21 doses of painkillers she claimed were lost, wasted or broken. Then, two weeks before the first murder, she got into a "pissing match" with her other stepbrother, Rick Ward, over returning some antique furniture he had asked her to store years before. She lashed out with a series of abusive phone calls. "Are you so pissed off you could stroke out and die?" Ward said she screamed. "I hope so." Unnerved, Ward called the police and a detective soothed things over, but Gray didn't return the furniture.
IT'S HARD TO TELL EXACTLY what Gray was thinking when she parked her Cadillac in front of June Roberts's house in Canyon Lake. She told one psychologist she planned to visit her father; who still lived in the development, and saw June raking leaves as she drove by. She told a second she drove directly to June's house to borrow a book on vitamins, then felt "really annoyed" because June gave her "the wrong one." She told a third that she was infuriated with June's supposed remark that Gray didn't "do enough" in her failed marriage. Asked what made her believe that Roberts—and her other victims—were looking down on her, she added, "The arching of the eyebrow. That is what happened. All three."
In any case, her description of the killing embodies a minimalist's eerie efficiency. (She left boyfriend Lane's 5-year-old son in the car because, she said later, she thought she would be "real quick.") Gray followed June inside through the kitchen and into the living room that overlooks the golf course.
"I was right behind her. I choked her with the phone cord. ... She was holding on, trying to get the cord off. I pulled her down. She was on her back. I hit her in the head with a bottle. I lost it. I was so consumed.... I don't know the time span in there—must have been very quick. She must've stopped moving, and I left. As I walked out, she had a little wallet thing. I grabbed it.
"We went out, proceeded to shop up a storm."
When given the opportunity by psychologists to express remorse, Gray appeared unsure of the concept and remained submerged in her own feelings. "I was real fragile," she said.
Ten days later, Gray went to the Main Street Trading Post, an antiques store in Lake Elsinore, to buy frames for pictures of her mother. There she deemed Dorinda Hawkins's greeting to her as she entered the store a "putdown," that Hawkins was trying to make her "feel insignificant. She gave me a look, saying, `Can I help you?'" with crossed arms, that, to Gray, indicated condescension. "I felt sick in my stomach. I wanted to vomit. I wanted her to die."
Gray made the bizarre assertion that Hawkins fainted instead of being choked unconscious. Hawkins's version underscores the prolonged violence of the attack, beginning with Gray asking if Hawkins was working alone and ending with the sound of Gray's voice coaxing her into unconsciousness: "Relax. Just relax." A mother of eight, Hawkins put up a fight, pleaded for her life, poked Gray with a broom. Gray shoved Hawkins to the ground and stepped on her head as a brace to better choke her. "Her eyes were flat," Hawkins told Riverside's Press-Enterprise. "I could tell she had killed before." After the attack, police circulated an artist's sketch of an attractive woman with wavy, shoulder-length blonde hair. Gray promptly cut and permed her hair and dyed it red.
Gray's murder of Beebe less than a week later in Sun City followed a visit to her father in Canyon Lake. A 20-year resident of the sparsely populated region, Gray gave the improbable excuse that she had gotten lost and stopped for directions at the house of a stranger, Beebe. Gray claims Beebe sighed irritably and said, "I don't have time for this," but also claims Beebe invited her inside and offered to help. Turning her back on Gray to fetch a Thomas Guide was a trigger.
"So she turned her back on me, continuing to bitch. I choked her with the phone cord.... I hit her in the head with an iron. That was it. As I remember, it was not much of a fight." Gray recalled that she was still lost after the murder but the paper trail shows that, within minutes, she managed to find Beebe's bank and withdraw $2,000 in cash. Her splurge on this outing was a smoothie and assorted supplements at a health food store, a briefcase and gourmet groceries. She became so blithe about forging Beebe's checks that she signed one draft "Dana Beebe."
"I had this overwhelming need to shop."
The wave of killings, meanwhile, terrified Russell and Geri Armbrust, Gray's father and stepmother, who had lost their friend, June Roberts, and Geri's ex-mother-in-law, Norma Davis. All of them lived in Canyon Lake, where Gray's house was in foreclosure. "Everyone was terrified," Geri said. "Russell and I were terrified. He kept a loaded pistol at his side 24 hours a day." The pieces started to fit together for Geri after she turned down one of Gray's more frantic requests for money. When she saw the police sketch of the killer based on Hawkins's description and learned that Gray had suddenly dyed her hair red after years of being blonde, she phoned police as a confidential informant, setting off the surveillance. Geri told an investigator she thought she was next.
The question of how someone can live for 36 years without inflicting extreme violence on another human being and then explode invites a look at the current—and disturbing—theory that killers are born not made. "People are looking for horrible childhoods as excuses to explain their behavior, but the more I look at it, the more I think it's in the brain," says Cheryl Hanna, a Vermont Law School professor who specializes in criminal behavior. This would put Gray in the same category as so-called hardwired serial killers like Gacy and Ted Bundy.
As a rule, such killers are classic sociopaths, defined as those whose lack of empathy is total, a trait that would allow Gray to alternate between vicious murders and celebratory shopping sprees. "A sociopath will walk away from a step-grandmother with knives sticking out of her throat and not feel anything," says Dr. Patricia Kirby, a Baltimore psychologist, criminologist and ex-FBI profiler who has focused her research on male and female serial killers. That might be why, in the extensive interviews with the defense psychologists, Gray's answers seem as if she were guessing at what sounded like normal human emotions. But that was already evident to some of her acquaintances. According to her sister-in-law Jini, Gray is "missing a conscience. I do not think it is there. When you talk to her, she has no concept of other human beings."
The psychologists hired by the defense to assess Gray's sanity agreed that she couldn't comprehend the nature of her acts during the commission of the crimes, but they could not agree on a diagnosis. None of this addresses why a 36-year-old woman suddenly decides to brutally slaughter old ladies, then pamper herself using their credit cards.
"It would be so easy to bang these old people on the head and get their pocketbooks," Kirby points out. "If Dana just wanted money and credit cards for a shopping jaunt, she didn't need to inflict the type of damage she did to these elderly, frail victims. When you have someone semiconscious and you continue to stab them or take household irons and bang the hell out of them, you're getting off on the act of killing. There is pleasure in this killing. The shopping then provides her with something to do to celebrate the killing."
Kirby was intrigued that Gray had been fired from nursing three months before she murdered her first victim. "I've done the research on nurses who kill. Serial killers choose health care professions to have access to vulnerable victims. My feeling is that she was, in fact, killing within her occupation." Caregivers who work with the elderly or in hospitals tend to kill quietly for a very long time and accumulate many more victims than the slashers and gangbangers who make the evening news. "The motivation of a serial killer is to continue killing," Kirby says. "They need to kill." When Gray lost her job, Kirby speculates, she lost her supply of victims and had to improvise.
People shouldn't be shocked that women, too, are serial killers, Kirby adds. "I think a lot of it is a reluctance to admit that society's nurturers can be killers. Just because you don't hear about them doesn't mean they're not there. I think they're just better and quieter, and they get away with it."
Kathleen Mojas, a Beverly Hills clinical psychologist specializing in women's violence, believes there's been a historic under-acknowledgment of female violence. "We're just beginning to admit that women can do this, just like it used to be impossible to believe that a father could molest a daughter. Now we're beginning to admit that women can be violent and can molest and kill."
Relatives and friends of Dana Sue Gray, in any event, are not eager to ponder what finally caused her to kill so indiscriminately and furiously. Her former boyfriend, Don Lane, would only say, "I'd rather not discuss it. I'd rather forget that it happened at all." A longtime friend of Gray's seemed to sum it up best.
"Maybe," she said, "she had it in her all along."
---
Addicted to Luxury: The Pampered Killer
By Katherine Ramsland

Cagey Customer
Dorinda Hawkins, 57, worked part-time in an antiques and framing shop called The Main Street Trading Post, located in Lake Elsinore, California. It was the tenth day of March in 1994. Early in the afternoon, a blonde woman in her mid-thirties, who stood about five-foot-two, entered the shop to "look around." That's what most customers did. One could barely tell the difference between someone genuinely looking for a vintage item and a person casing the store, but an antiques store was hardly worth the effort of a robber. Typically, Dorinda felt safe. She never suspected what was about to occur.
Dorinda watched the potential customer wander about, examining old frames and occasionally glancing at her. She had no idea that this woman was trying to ensure that no one else was around, so she didn't grow suspicious when the woman asked if she was alone. In fact, she readily invited the customer deep into the back area where the store's owner made frames. Dorinda showed off a few samples and was in the act of replacing them when she felt something tighten around her throat. To her shock, she realized she was being choked. She twisted around and saw the "customer" with a piece of yellow nylon rope in her hand. The rope was knotted; she was tightening it to cut off Dorinda's air supply. The blonde's eyes were "penetrating, cold-blooded steel."
Dorinda struggled to breathe, pulling at the rope and asking the woman what she was doing. Apparently, though, the blonde was apparently determined to finish the job as she pulled Dorinda down to her knees and increased the pressure against her neck, getting better leverage so the rope did not slip from her grasp. She was strong, but Dorinda was fighting for her life; this knowledge gave her a shot of adrenaline that helped her to resist being placed in a more vulnerable position. She prayed that someone would come into the store to interrupt this awful experience.
Looking for anything that might help, Dorinda kicked her attacker and tried to ease the pressure of the rope, but this woman apparently knew what she was doing. In addition, she was strong, despite her size. She managed to avoid being thrown off, even if she had not anticipated such resistance, and she regained her advantage, never letting go of the rope. Using her full weight, she pulled on it to make it tighten enough to try to cause Dorinda to lose consciousness. Dorinda felt herself losing the ability to talk or breathe.

Surviving Witness
Dorinda did not give up easily. She dragged them both across the floor to try to reach for a weapon, something with which to hit out against this woman, but the rope was doing its work; she momentarily lost consciousness, giving the woman time to regain her position. But then Dorinda revived and continued to struggle.
When she tried calling out to people she knew in an adjacent shop, her attacker urged her to be quiet. He woman's voice was calm and soothing, as if meant to steady a frightened person. It reminded Dorinda of the way a doctor or nurse might talk with a patient. To her surprise, she heard the attacker say she was not there to rob the store but she did not elaborate on her specific purpose. Clearly, she was there to kill.
Whenever she could, Dorinda begged to be released, saying she had children and did not want to die. Yet she felt the life force slowly ebbing out. She sensed she had little time left and according to the report she later gave, she heard the woman quietly instruct her to relax. Dorinda finally felt herself fading into oblivion, so she took one last, deep breath before she passed out cold.
Dorinda remained this way, lying unconscious on the floor for about forty minutes, according to one newspaper, until a ringing phone revived her. Getting up, she called for help and was transported to a hospital, where she was treated for head and neck injuries. But she was alive. Miraculously, she had survived an attack she knew had been intended to be fatal.
It was later found that some petty cash about $25 - was missing from the cash register, as well as money from Dorinda's purse. The six-foot rope used to choke her had also been taken from the scene. After being treated, Dorinda gave the police a description of her attacker, and they were able to make a composite sketch.
"I don't think she was that much stronger than me," Dorinda said for the local newspaper, "but she had done this before. She knew what she was doing. She came here to kill somebody. I have no doubt in my mind that she left me for dead.
This lead, gleaned from terrible trauma, would help to crack a case much larger than a simple robbery and assault; Dorinda Hawkins had been choked nearly to death by a female serial killer. The police issued a statement on how unusual it was for a female to attack strangers.
Book after book purporting to be comprehensive guides to serial killers, and quite a few devoted specifically to female serial killers, fail to mention the person who not only assaulted Dorinda Hawkins but also killed several women. Rivers of Blood, by Amanda Howard and Martin Smith, is an exception. The most comprehensive coverage is found in Kathy Braidhill's true crime saga, To Die For, and in articles from newspapers local to the crimes, especially the Press Enterprise out of Riverside, California. By the time Dorinda came under attack, two other women were already dead.

Home Alone
Among the most frightening ideas for women who live alone is that someone might enter their houses, exploit their vulnerabilities, and hurt even kill them. In part, this fear contributes to their vulnerability, because some predators who know just how frightened they are specifically target them. Norma Davis, an active 87-year-old, learned this about three weeks before Dorinda Hawkins came under attack. Although she lived in a quiet, gated community, somehow, someone got to her.
It was just after nine o'clock in the morning when a neighbor on Continental Drive in Canyon Lake noticed that Norma was not yet stirring. Braidhill and Howard & Smith all name Alice Williams as the person who noticed; Braidhill says that Alice was Norma's best friend. In fact, Norma hadn't been seen for several days, so Alice decided to check on her. She went to the door and knocked, but there was no answer. Listening for a few minutes, she heard only silence within. That disturbed her.
As an elderly woman, Norma could easily fall or succumb to a heart attack, although she was in good physical condition. Alice knocked again and this time the door opened on its own. It seemed uncharacteristic of Norma to leave the door unlocked. Alice entered and walked around the first floor, calling Norma's name, but again, she received no response. Norma would have told her if she was leaving for a few days, so the silence was disturbing. With a cold chill of dread, Alice started up the steps to the second floor.
There, in the upstairs den, Alice saw the elderly woman asleep in a chair, her feet covered by a brown afghan. But she seemed too still, so Alice went closer. Norma was not asleep but dead and she'd been murdered! Two separate wooden knife hilts from the same set were visible in her body, in the midst of a lot of blood: one in her neck and the other in her chest. Alice contained her fear to call 911. She tried not to think about how Norma had suffered or the fact that a killer had been in this house, next door to her, viciously attacking an elderly woman. Worse, Alice had lost her best friend.
The police arrived, along with emergency personnel, and after checking the scene, they removed the knives from the body to check for fingerprints, then removed the body. Before doing so, they noticed that her neck had been so deeply slashed she was nearly beheaded.
In the house, detectives found a phone cord, cut, and a Nike shoe print visible in the dust. The print was small, like one from a shoe for a woman, so it seemed less certain that this was the killer's shoe. Nevertheless, they carefully preserved it. Beneath Norma's body was a bloody phone. To those who processed the crime scene, it seemed likely that Norma Davis's killer had known how to get into the secure community, as well as into the house. There was no evidence of a break-in, leading detectives to suspect a family member someone she felt comfortable allowing inside.
According to the Press Enterprise, the autopsy indicated that the killer had stabbed Norma eleven times before leaving the knives sunk deeply into her. She had also been manually strangled with great force, and it was likely she had been killed two days earlier. No items of value had been taken from the home, or any money from Norma's purse. A valuable ring had been left on her finger.
People in the area, especially the elderly, worried about a savage killer wandering around, looking for a way to break into their houses. No one knew if Norma's death had been a random attack or something personal. She did not appear to have enemies, but the idea of a burglar who relied on knives to kill strangers upon whom he preyed was too frightening to consider.
The police asked for the public's help to provide information about someone seen in the area, or someone known to have threatened the victim. They questioned Norma's relatives at length, but they soon had reason to worry when another victim was killed.

Attacking the Vulnerable
As police checked out gardeners, house-keepers, and service personnel for the 27-unit condominium project in Canyon Lake, they took note of recent reports about prowlers. They also learned that Norma Davis, who'd lived there for the past five years, generally kept to herself. On that day, according to records kept at the gate, she had not authorized any strangers to come to her home.
Residents who spoke with reporters said the crime reminded them of the Manson murders from 1969 just a seemingly random, though bloody, attack. Norma had last been seen when she shopped at a hardware store across from the gated community, having keys made. It seemed possible that someone unknown to her had seen her and followed her.
But soon, detectives on the case would have reason to believe that she had been the victim of a serial killer. A second murder occurred in the same general area only two weeks later. (A psychic had predicted the murder and had told the detectives they would close the case, but had been unable to offer any concrete leads.)
Friends of June Roberts had grown quite worried (Howard & Smith mistakenly call her June Brown). She did not answer her phone and it was her 66th birthday. When three people went to her mobile home along Big Tee Drive in Sun City on Monday evening, February 28, she did not answer her door. They found the house keys on her golf cart, entered her home, and found her inside, lying on her back on the floor in the den beneath a large, overturned chair. She was dead. They called the police, who initially thought, from terrible bruises on the body, that the victim had been killed by a blow to the head. She was transported for an autopsy as police checked the area.
A large diamond ring remained on her finger, and in her home, two telephone cords had been removed. A heavy glass wine decanter had been used to batter her. Again, with no evidence of a break-in, detectives were convinced that June had known her attacker, but they were at a loss as to what the motive had been.
The Canyon Lake City Council held an emergency meeting to urge police to provide residents with necessary information. According to the Press Enterprise, with two murders in as many weeks, many of the elderly residents were moving in with relatives or acquiring guns and better locks for self-protection. In addition, an extra police patrol was added to the area. It was the subject of nearly everyone's conversations.
What the police realized was that both women had lived alone, neither had shown signs of a struggle, and it appeared that neither had been significantly robbed. Nor were they raped. However, Davis had been repeatedly stabbed, as if the attack was motivated by anger, and no knife was used on Roberts. Investigators were unable to determine for sure if someone had broken into the two homes or had been allowed to enter, but it seemed more likely to be the latter.
During Roberts's autopsy, her cause of death was found to be strangulation, and it was believed that she had died earlier on the day she was found. She suffered both head and neck injuries. A telephone cord removed from the wall and found in her home was believed to be the murder weapon.
Investigators had no suspects in this or the earlier murder, but by March 10, they were considering the possibility that the murders were linked to the attack on Dorinda Hawkins. The police gave the newspapers the composite drawing of Dorinda's attacker a bleached-blond fortyish Caucasian woman wearing a white blouse with a flower print - but the case finally broke the following week after yet another murder. This time, the rampaging killer made several key mistakes that allowed the police to track her down.

Tragic Anniversary
March 16 was the anniversary of the death of Julia Whitcombe's father, Ernest Beebe, from cancer. Her mother, Dora Beebe, was still alive and she suffered each year when this date came around. Julia called her to offer comfort but received no response. She then went to the condominium into which she had moved her mother the year before, so she'd be safer and have less maintenance to worry about. "Her one terror," Julia would later tell reporters, "was becoming a victim of violence in her home."
Dora's fear came true. A male friend with whom she had missed an appointment went to her home to find out if she was all right. He was well aware of the murders in the area of elderly women in their own homes. He had spoken to Dora earlier that day and she had been fine, but it was not like her to say she would be some place and not show up. He just wanted to be certain. But when he went into her residence late in the afternoon of March 16, he found her door unlocked (also unlike her), and her blood-covered, battered body on the bathroom floor.
She lay in a fetal position, as if protecting herself, and her blood stained the gold carpet beneath her. Her scalp had bled freely from a terrible gash, probably made by a dented, blood-stained iron that sat in the sink. Detectives determined from blood patterns on the door and wall that Dora had been hit while in several different positions, including when she was on the floor. She appeared to have been dragged to the bathroom and left where she lay. But she was also beaten there. She had received five separate blows from the iron. Oddly, beneath her, they found a telephone.
Yet before she'd even been found, the suspect in the two earlier murders was being interrogated. Even as police sat with her, getting her to talk, they had no idea just how depraved she had been over the past month.

Unusual Suspect
At five-foot-two, with shoulder-length blond hair, Dana Sue Gray fit the description of the woman who'd attacked Dorinda Hawkins. She was caught after a bank clerk had notified June Roberts's relatives that her credit cards had been used after her death, and they in turn had told the police. One detective had talked with the woman who had cared for Norma Davis was her former daughter-in-law, in fact and after some thinking, she had told them about Gray, providing an address. Gray certainly fit the physical description, and had known both Norma Davis and June Roberts. She was currently living with a man who had a five-year-old son. When the police checked at the places where June Roberts's credit cards had been used, they learned about a blond woman who had a five-year-old boy in tow. Apparently, she'd had him with her when she had killed Roberts. That accounted for why she had been more careful about not spilling any blood. She had also attempted to have her hair dyed red.
On the afternoon of March 16, officers staked out the mobile home on Mission Trail in Wildomar, where Gray resided with her boyfriend (not a suspect). Once their warrant was approved, they arrested her and took her in for questioning. They also looked at some of the items in her apartment. At the very least, they had her on forgery and possession of stolen property.
In her home, they found jewelry, food, liquor, a ski mask, a purse with nearly $2,000 stuck in the washing machine, and many items of clothing that she had purchased with the dead woman's credit cards. Gray also possessed June Roberts' bank book, using it to withdraw about $2,000, and before the murder she'd had a key to Roberts' mobile home. In addition, a set of keys found in Gray's home matched those taken from the antiques store where Dorinda Hawkins was attacked. It was soon learned that at a bank's drive-in window, Gray had tried to withdraw another $2,000 from Beebe's account about two hours after her first withdrawal, but bank officials had refused to allow it.
Just before detectives began to interrogate Gray, they learned about the murder of Dora Beebe. They wondered if it was possible that they'd snagged this killer right after she'd taken down her third victim.

Her Story
Right away, Gray volunteered the information that she was depressed and had suffered many setbacks in life. She was cautioned about her rights, but she continued without an attorney. To be safe, the detectives videotaped the entire conversation. Gray cried a lot and admitted that she knew June Roberts well. The questioning was initially awkward, as recorded by Braidhill, but apparently the pressure was sufficient to keep Gray talking. After several hours of interrogation, she implicated herself in the Feb 28 murder of June Roberts, but only vaguely, by admitting to the use of her credit cards. (It turned out that Roberts had often prayed for Gray, feeling sorry for her situation.) Then Gray said she'd found a bank book belonging to someone named Dora Beebe (giving several different stories for this discovery). The detectives were aware that Beebe was a third murder victim, killed just hours earlier. While Gray was not admitting to anything, she was raising the subject of Beebe herself. That was significant. It was clearly on her mind. After more questioning, she said, "I got desperate to buy things. Shopping puts me at rest. I'm lost without it." But while she admitted being in Beebe's house and even to seeing her dead, she did not confess her part.
Gray was booked and detained without bail in the Riverside County Jail and the police held a press conference to announce her arrest and her alleged involvement in three of the incidents. Around 150 people attended. Detectives showed Gray's photo to Dorinda Hawkins, and she identified Gray as her attacker. "When I saw her photo," she said later, "I had cold chills run down my back. I knew it was her. I'm positive that they got her, thank God."
It turned out that Norma Davis was related by marriage to Gray's mother, who was Davis' daughter-in-law, but Gray had been born after her mother was widowed and remarried to another man. Yet Gray was not yet charged in the woman's death, as there was no definitive evidence linking her to it.
With all of this information and the special circumstances (murder during a robbery and double murder), reporters speculated over whether the DA's office, with the team of Richard Bentley and Michelle Levine assigned, would go for the death penalty. There was little doubt that Gray had killed with planning and malice. Had she not been caught, it's likely she would have continued to kill and cash in.

Crazy Over Cash
An arraignment was scheduled for March 21, but was then postponed. At this time, there was still no charge for the murder of Norma Davis, although the investigation continued with the hope of getting a DNA match from the knives. They did have a match from one of Gray's Nike shoes to the footprint found in Davis's house, and Gray had said she'd not been in the house in two years. This kind of evidence was general at best, since nothing about the shoe or the print was clearly individuated.
Gray's public defender, Stuart Sachs, claimed he needed time to prepare the case and his request was granted. Gray, wearing a sky-blue prison jumpsuit, quietly agreed to the delay, although she later complained about him as an attorney. She seemed intimidated that day by the number of reporters gathered to see her in the courtroom.
As local journalists waited for the arraignment, they looked for other stories to pen, and one of these involved the disposition of one victim's cat. Dora Beebe had a seven-year-old gray tiger cat named Weezie, and now Dora's daughter faced the need to place the animal with someone. She was hoping for a shut-in who needed a companion. (There was no follow-up story.)
An acquaintance of Gray's, Dave Dressecker, spoke with reporters. He had known Gray as an RN, recalling how dedicated she had been, and had done some real estate transactions with her. He could not imagine her as the person who had allegedly assaulted one woman and murdered three. "She was," he said, "a very nice girl." Still, he said that when he'd first heard the description of the murderer, he had joked with friends about how it had fit Dana. He also offered her letters to reporters, which showed how much she whined about her situation. She did not like prison at all and seemed to believe that she would soon be free. Apparently she harangued her father to sell Norma's condo and use the funds for a better attorney.
Other acquaintances said Gray had often had a hard look about her, but they had attributed it to the stressful life of a surgical nurse. A few said that she'd been a good neighbor, but when her life had started to erode, she'd become cranky and withdrawn.
When asked about the case, Gray's boyfriend, a machinist, said he had no words: "People ask me to explain it and I can't." He only knew that Gray was good to his five-year-old son. Still, he declined to visit Gray in jail and had been angry over being pulled into the investigation. He eventually broke up with her.
There was also an estranged half-brother who told reporters his own theory about Gray's motive. His name was Cedric Ward, according to the newspapers, and on March 22, he' held an impromptu press conference outside the courtroom. It was his belief that Gray suffered from exposure to a dysfunctional wealthy family from Newport Beach. There was a lot of depression in the home, he said, and a lot of fighting. "It was not happy growing up." Ward, thirteen years older than the defendant, said he had raised her after her mother died from cancer, and had noticed her issues with money from an early age. She had a habit of asking others to give her money, as well as of stealing it when it suited her. Nevertheless, Ward claimed to be stunned over the reports that she had attacked and murdered elderly women.
Another story traced the path that Gray had taken once she had June Roberts' credit cards. On the same day as the murder, she had gone out for lunch, had her hair permed at Ethetiques Salon, and purchased clothing and jewelry to the tune of $695. Those who encountered her or provided a service described her as cheerful and happy. That behavior supported the idea that she was a cold-hearted killer. She had her boyfriend's son with her and said to several people that she expected to go on a shopping spree that day. By the end of the day she had charged $1,700 on two cards. She would later admit to the shocking revelation that she had the boy with her, leaving him in the car, when she murdered June Roberts.

Evolution of a Serial Killer
On April 8, 1994, Gray pled innocent to the charges. She continued to hold to her story that she had found the credit cards and bank book that she had used to enrich herself. At her preliminary hearing in June, the judge decided there was sufficient evidence to hold Gray for trial.
At a hearing on July 23, Deputy DA Richard Bentley requested the death penalty. He wanted Gray, if convicted, to die in the gas chamber. It was the third time in that county where the ultimate penalty had been requested for a female, and only four women altogether had been executed in the state of California, but Gray's callousness, he said, called for it.
Through her attorney at this time, Gray again admitted to fraudulent use of the cards and theft of the money but denied any part in the murders. No one believed her, but she pretended she did not understand why the coincidence of her happening upon the property of two recently murdered women was such a stretch for the imagination. She insisted that her only crime was to exploit her luck rather than turn the cards and bank book in.
From prison, she wrote letters to people she thought might assist her, asking them judge her "with their hearts," and pointed out that it was an election year so the police were manipulating the facts to win the case against her. She insisted they were lying about a number of items. She expected that those who knew her would realize she had not murdered anyone. "I am very scared and very alone," she said in one letter, stating that the police did not care about her as a person. She claimed that she had a lot of friends siding with her.
By this time, a detective had learned that Gray was seen wandering around Norma Davis's condo on the day of her murder. Yard workers had seen her and identified her from a photo. Still, Bentley did not believe that this was sufficient evidence to use for charging her with killing Davis.
As they all awaited the trial, Sachs engaged the services of several mental health experts to shore up his belief that Gray had been in a state of diminished capacity, due to the circumstances of her life in 1994. Once a successful registered nurse married to a man she loved, within a few months in 1993, Gray had lost her job, gone into bankruptcy to the tune of $216,418, and suffered a divorce on grounds of irreconcilable differences. Then she had a miscarriage (supposedly her fourth) and lost her home in the Canyon Lake gated community in a foreclosure. Apparently, all of these events occurring in quick succession had put her under extreme stress, and at one point, she had only $100 in her savings account. Seeing a doctor, she had been prescribed antidepressants because she had expressed suicidal thoughts.
In 1995, as Gray's trial was about to begin, her attorney dropped a bombshell.

A Wrench in the Works
Dana Sue Gray entered an insanity plea in the Superior Court of Riverside, California on March 10, 1995. According to Braidhill, Gray told a psychiatrist that it had taken her a year to understand what she had done and what her state of mind had been. She'd initially resisted the idea of insanity but now she accepted it. During the time she was in prison, she had gained a reputation for assaulting people, including prison staff.
Stuart Sachs stated in court that the mental problems from which Gray had suffered at the time of the murders were no longer an issue for her, but back then they had contributed to her behavior. At that time, psychiatrist Michael Kania had spotted her stress and depression, and had believed her reports that she'd felt dissociated during each crime and was unable to remember the details.
After Gray changed her plea, two psychiatrists were hired to evaluate her. The defense expert, Dr. Lorna Forbes, the second one to evaluate Gray for Sachs, concurred with the original diagnosis. Gray had told her that Dora Beebe had reminded her of her mother when she was dying of cancer, and it had badly affected her. (She also told each of the three experts a different rendition of events, as recorded by Braidhill, as if seeking what would most impress each one.) After killing in response to feelings of nausea generated by each victim, Gray stated, she felt an overwhelming need to shop, which comforted her. She claimed it was all just a cry for help. Forbes's report stressed that Gray had no awareness of the significance of her actions during the times she committed each offense.
Before the murder spree, the defense experts said, she had abused alcohol and stopped taking her medication (although she claimed that the doctor had failed to properly monitor her). In other words, according to Gray, murdering elderly women had been her doctor's fault; she should not be held accountable.
However, the prosecution's expert, Dr. Martha Rogers, said that Gray, who claimed to have been provoked into the killings by belittling comments the victims had made, certainly did know what she was doing at the time of the crimes. Despite stress, she had planned, prepared for, and carried out the crimes in full awareness that they were wrong. Thus, she'd been sane, even if alcohol abuse had exacerbated her impulsivity. She did admit to having Jason in the car when she killed June Roberts, and then taking him right away to lunch and on a shopping spree. She also blamed June for what happened, taking no responsibility. Rogers attributed Gray's crimes to three primary motives, says Braidhill: "a desire for money, a desire for power and domination, and displaced family anger." In short, it seemed that she was an impulsive narcissist who went after what she wanted, regardless of the expense to others. She sought power and comfort. There were plenty of behaviors during and after the murders to indicate that she'd been aware that her acts were illegal.
Once Gray had entered an insanity plea, both sides knew they'd have to prepare for a lengthy proceeding, potentially involving three separate phases: the guilt phase, the insanity phase, and the sentence, if it went that far. Bentley had a wealth of evidence: Gray's use of the credit cards, clerks who had seen her directly after each murder, handwriting experts who identified her signatures on various items, and a surviving witness whom Gray had attempted to kill. For psychological evidence, they also had a similar MO and continuity in the crimes, in terms of timing, area, and victim type. Given Gray's viciousness, it was likely that jury members would be concerned about her getting back out among them any time soon. Nevertheless, Bentley knew it would be awhile before they got into court. But once they did, it was over in a flash.

Giving In
On September 9, 1998, Gray, now 40, changed her plea. Before Judge Patrick F. Magers, this time she pled guilty to robbing and murdering two women and attempting to murder another. She had dropped all pretense to insanity. Thus, by accepting a life sentence for murder, she had evaded the death sentence. In addition, she would not be charged with the murder of her step-grandmother, Norma Davis. (Her requirement for this condition, some say, was a tacit confession.) Gray's agreement, according to the Associated Press, meant that she would not appeal any of her convictions.
Some relatives of the victims weren't happy, believing that the depraved manner in which Gray had killed demanded that she die as well, but they were satisfied that she'd at least never get out of prison. Bentley said that the "deciding factor" for making the deal was that Gray had no criminal record prior to the series of attacks, and that a quick closure spared the families the agony of listening to the details of the murders. He was aware that some family members questioned this decision and were willing to go the distance.
Outside the courtroom, Sachs told reporters that it was "a roll of the dice" and that his client, who realized the stakes were high, preferred what seemed to her the safer route. Sachs had been prepared with testimony from four psychiatrists and psychologists about the fact that she had abused alcohol and stopped taking her medication during the months leading up to the crime spree. He also insisted that "her remorse is genuine."
Tim O'Leary, reporting for the Press Enterprise, indicated that Gray regretted the killings (which is not quite the same as expressing remorse), and was receiving counseling and medication.
Even with psychiatric testimony about depression, given the nature of the spending spree, a jury might well have decided that Gray was killing in order to keep herself in high style, not because she felt desperate over her finances. Abusing alcohol is not generally considered an excuse, since it's voluntary, as is failure to take medication. Others have been convicted despite these considerations. Having psychiatrists discuss the behavioral consequences of alcohol and medication does not necessarily diminish responsibility at the initial decision-making stage. Gray's behavior with Dorinda Hawkins indicated a clear-minded plan and a steady hand, as well as preparation. It's likely that this victim's testimony would have had as much impact, if not more, than a psychiatric opinion. Indeed, the prosecutor had his own expert to undermine what the defense experts might say.
On October 16, 1998, four and a half years after the murders, Dana Sue Gray was finally sentenced. She chose this opportunity to address the court for the first time. As reported in the Press Enterprise, she said, "My life and my career have been focused on healing. It has strayed so far from that goal it was so out of character. I'm sorry and I know that these words will never be enough. I will live with this the rest of my life." She expressed her regret to the judge and said she accepted her responsibility, despite the fact that she believed her judgment had been clouded at the time of the offenses. She repeated her belief that her acts could be attributed to a doctor's failure to monitor her medication after prescribing antidepressants.
Judge Magers was unmoved by Gray's attempt to throw blame on someone else, which was hardly an acceptance of responsibility. "It's hard to find words to describe the atrocity in this case," he said. "The crime were horrendous, callous, and despicable." He didn't add, but others later wondered, how a person who acts out violently due to medication would not immediately report this to someone to try to stop, rather than moving on in the cavalier, cheerful manner Gray had adopted. As Bentley said after the sentencing, "I felt a lack of sincerity on her part."
Dorinda Hawkins told reporters, "A medical doctor I went to said, 'God let you live to identify her.' I'm sure that's why I survived it."
Gray received life without parole and was incarcerated in the California Women's Prison in Chowchilla. Given the details of her crimes, and her degree of violence, Gray might end up in a few general works about serial killers, at least those dedicated to females.
Trutv.com