Carl Eugene WATTS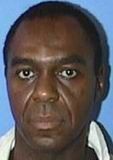 A.K.A.: "Coral" - "The Sunday Morning Slasher"

Classification: Serial killer
Characteristics: Stalker - Torture
Number of victims: 22 - 100 +
Date of murders: 1974 - 1982
Date of arrest: May 23, 1982
Date of birth: November 7, 1953
Victims profile: Females between the ages of 14 and 44 years
Method of murder: Watts killed in a variety of ways: stabbing, slashing, strangulation, drowning and bludgeoning
Location: Michigan/Texas, USA
Status: Sentenced to 60 years in prison in Texas on September 3, 1982. Sentenced to two sentences of life without parole in Michigan in 2007. Died in prison on September 21, 2007
---
Carl Eugene Watts (November 7, 1953 – September 21, 2007), also known by his nickname Coral, was an American serial killer dubbed "The Sunday Morning Slasher". Watts is now suspected to have killed more than 100 women, which would make him the most prolific serial killer in American history.
He obtained immunity for a dozen murders as a result of a plea bargain with prosecutors in 1982; at one point it appeared that he could be released in 2006. He died of prostate cancer while serving two sentences of life without parole in a Michigan prison for the murders of Helen Dutcher and Gloria Steele.
Early life
Carl Eugene Watts was born in Killeen, Texas to Richard Eugene Watts and Dorothy Mae Young. His father was a private first class in the Army, and his mother was a kindergarten art teacher. When Watts was less than two years of age, his parents separated and he was raised by his mother. Watts and his mother moved to Inkster, Michigan, and in 1962, Dorothy Mae married a mechanic named Norman Caesar with whom she had two daughters.
As a child, Watts was described as being strange. Around the age of twelve, Watts claimed that this was when he started to fantasize about torturing and killing girls and young women. During adolescence, Watts began to stalk girls and is believed to have killed his first victim before the age of 15.
When Watts was 13, he was infected with meningitis which caused him to be held back in the eighth grade. Upon his return to school, Watts had difficulty keeping up with other students. At school, he would often receive failing grades, and was reading at a third grade level by age 16. He also suffered severe bullying at school.
On June 29, 1969, Watts was arrested for sexually assaulting 26-year-old Joan Gave. When Watts was tried, he was sentenced to the Lafayette Clinic, a mental hospital in Detroit. According to a psychiatric assessment, Watts was revealed to suffer from mild mental retardation, with a full scale I.Q. of 68, and to have a delusional thought process, though a police officer interrogating Watts after his arrest later stated that he appeared to be "very, very intelligent" with an "excellent memory". He was released from the Lafayette Clinic on November 9, 1969.
Despite his poor grades, Watts graduated from high school in 1973, and received a football scholarship to Lane College in Jackson, Tennessee. He was expelled from Lane College after only three months because he was accused of stalking and assaulting women. Another reason he was expelled was because many people at Lane College believed Watts was a suspect in the brutal murder of a female student; however, there was not enough evidence to convict him of the murder. After his expulsion he moved to Houston, Texas.
Murders
Watts' career as a serial killer began when he was 20 years old in 1974, by kidnapping his victims from their homes, torturing them, and then murdering them. On October 30, 1974, Watts tortured and brutally murdered 20-year-old Gloria Steele, who was believed to be his second victim.
Watts, who was African American, almost always killed young white women. Watts killed females between the ages of 14 and 44 using methods such as strangulation, stabbing, bludgeoning, and drowning. Watts had murdered dozens of women between 1974 and 1982, and despite the many women he murdered, Watts was not discovered as a serial killer for almost eight years.
There were several reasons for this. He attacked in several different jurisdictions and even different states. Even with the advent of DNA testing it was still nearly impossible because he rarely performed sexual acts on his victims, unlike most serial killers of women and girls, and his crimes were not thought to be sexually motivated. Watts was also not suspected to be involved with any of the murders by the people who knew him, and was not a police suspect in any of the murders until his arrest in 1982.
Arrest and discovery
On May 23, 1982, Watts was arrested for breaking into the home of two young women in Houston, and attempting to kill them. While in custody, police began to link Watts with the recent murders of a number of women. Until early 1981, he had lived in Michigan, where authorities suspected him of being responsible for the murders of at least 10 women and girls there. Watts was previously questioned about the murders in 1975, but there had not been enough evidence to convict him. At that time, Watts had spent a year in prison for attacking a woman, who survived.
Prosecutors in Texas did not feel they had enough evidence to convict Watts of murder, so in 1982 they arranged a plea bargain. If Watts gave full details and confessions to his crimes, they would give him immunity from the murder charges and he would, instead, face just a charge of burglary with intent to murder. This charge carried a 60-year sentence. He agreed with the deal and promptly confessed in detail to 12 murders in Texas. However, Michigan authorities refused to go in on the deal so the cases in that state remained open.
Watts later claimed that he had killed 40 women, and has also implied that there were more than 80 victims in total. He would not confess outright to having committed these murders, however, because he did not want to be seen as a "mass murderer". Police still consider Watts a suspect in 90 unsolved murders.
Michigan trial
Watts was sentenced to the agreed 60 years. However, shortly after he began serving time, the Texas Court of Appeals ruled that he had not been informed that the bathtub and water he attempted to drown Lori Lister in was considered a deadly weapon. The ruling reclassified him as a nonviolent felon, making him eligible for early release.
At the time, Texas law allowed nonviolent felons to have three days deducted from their sentences for every one day served as long as they were well behaved. Watts was a model prisoner, and had enough time deducted from his sentence that he could have been released as early as May 9, 2006. The law allowing early release was abolished after public outcry, but could not be applied retroactively according to the Texas Constitution.
In 2004, Michigan Attorney General Mike Cox went on national TV asking for anyone to come forward with information in order to try and convict Watts of murder to ensure he was not released. Joseph Foy of Westland, Michigan, came forward to say that he had seen a man fitting Watts' description murder Helen Dutcher, a 36-year-old woman who died after being stabbed twelve times in December 1979. Foy identified Watts by his eyes, which he described as being "evil" and devoid of emotion.
Although Watts had immunity from prosecution for the 12 killings he had admitted to in Texas, he had no immunity agreement in Michigan. Before his 2004 trial, law enforcement officials asked the trial judge to allow the Texas confessions into evidence, which he agreed to.
Watts was promptly charged with the murder of Helen Dutcher. A Michigan jury convicted him on November 17, 2004, after hearing eyewitness testimony from Joseph Foy.
On December 7, he was sentenced to life imprisonment. Two days later, authorities in Michigan started making moves to try him for the murder of Western Michigan University student Gloria Steele, who was stabbed to death in 1974.
Watts' trial for the Steele murder began in Kalamazoo, Michigan on July 25, 2007; closing arguments concluded July 26. The following day the jury returned a guilty verdict. Watts was sentenced to life imprisonment without parole on September 13. He was incarcerated at a maximum security prison in Ionia, Michigan. He died of prostate cancer on September 21 in a Jackson, Michigan hospital.
The case is featured in episodes of Cold Case Files and truTV series The Investigators.
Wikipedia.org
---
Carl Eugene "Coral" Watts
Childhood Years: Carl Eugene Watts was born in Fort Hood, Texas on November 7, 1953, to Richard and Dorothy Watts. His parents divorced in 1955 and Carl began spending a lot of his time with his grandmother. When his mother relocated to Detroit, Carl remained with his grandmother for awhile. She told the Houston Chronicle that even as a young child, Carl enjoyed hunting and skinning rabbits. During his childhood, he developed meningitis and suffered high fevers, resulting in learning disabilities.
First Arrest: By the 1960s, Watts was described as a polite and soft-spoken young man. He had athletic ability and participated in the Golden Gloves boxing program, although academically he was considered below average. By the age of 15, he demonstrated violent behavior. While doing his paper route, he knocked on the apartment door of a woman and attacked her when she opened the door. When arrested he told police, "He just felt like beating someone up."
Institutionalized: In September 1969, prompted by his lawyer, Watts was institutionalized in a hospital in Detroit. Within three months, he was evaluated and placed on outpatient treatment by Dr. Gary Ainsworth. In his final review of Watts, Dr. Ainsworth stated, "This patient is a paranoid young man who is struggling for control of strong homicidal impulses. His behavior controls are faulty, and there is a high potential for violent acting out. This individual is considered dangerous."
High school & College: Watts continued high school after his release from the hospital. He was involved in sports but continued to decline academically. He was a drug user, a loner, and was often disciplined by school officials for his volatile behavior with female classmates. He graduated at age 19. During this time, he rarely attended outpatient treatment. He was accepted to Lane College on a football scholarship, but due to injuries he was unable to complete his first year, and returned home to Detroit.
Second Psychological Evaluation: Watts returned to college after being accepted into a special scholarship and mentoring program sponsored by Western Michigan University in Kalamazoo. Prior to attending the program, Watts was again evaluated at the outpatient facility, where it was determined that he was still a danger and had a "strong impulse to beat up women," yet due to the right to confidentiality policies, staffers were unable to alert authorities or the college Watts was attending.
A Cat Circling Its Prey: On October 25, 1974, Lenore Knizacky answered her door and was attacked by a man who said he was looking for Charles. She fought back and survived. On October 30, Gloria Steel, 19, was found dead with 33 stab wounds to her chest. A witness reported speaking with a man at Steele's complex, who said he was looking for Charles. Diane Williams reported being attacked on November 12, under the same circumstances. She survived and managed to see the attacker's car and make a report to the police.
First Confession: Watts was picked out in a line-up by Knizacky and Williams and arrested on assault and battery charges. He admitted to attacking 15 females, but refused to talk about the Steele murder. His attorney arranged for Watts to commit himself into the Kalamazo State Hospital. The hospital psychiatrist investigated Watts' background and learned that at the previous institution, Watts was said to have possibly killed two women by choking them. He diagnosed Watts with an anti-social personality disorder.
Competently Dangerous: Prior to Watts' trial, he had a court ordered evaluation at the Center for Forensic Psychiatry in Ann Arbor. The examining doctor described Watts as dangerous and felt he would most likely attack again and was found competent to stand trial. Carl, or Coral as he now called himself, pled 'no contest,' and received a one year sentence on the assault and battery charges but was never charged in the murder of Steel. In June, 1976, he was out of jail and back home in Detroit with his mother.
The Sunday Morning Slasher Emerges: Ann Arbor is 40 miles west of Detroit and the home of the University of Michigan. In April 1980, the Ann Arbor police were called to the home of 17-year-old Shirley Small. She had been attacked and repeatedly cut with an instrument resembling a scalpel. She bled to death on the sidewalk where she fell. Glenda Richmond, 26, was the next victim. She was found by her doorway, dead from over 28 stab wounds. Rebecca Greer, 20, was next. She died outside her door after being stabbed 54 times.
A task force was formed, led by Detective Paul Bunten, to investigate the murders that occurred within five months of each other. The task force was dealing with no evidence and no witnesses.
Sergeant James Arthurs contacted the task force after reading about the murders. He told them of his past experience with Watts and the similarities of Watts' previous crimes to those now under investigation.
By this time, Watts was working with his stepfather at a trucking company, had a child, then later met another woman who he married.
In October, 1979, Watts was arrested for prowling around in Southfield, Detroit suburb. The charges were later dropped. Investigators did note, however, that during the previous year, five women in the same suburb were assaulted on separate occasions, but with similar circumstances. None were killed, nor could any of them identify their attacker.
By 1979 and 1980, attacks on women in Detroit and surrounding areas became more frequent and violent and similar in style.
October 8, 1979: Peggy Pochmara, 22, strangled, Detroit.
October 31, 1979: Jeanne Clyne, 44, stabbed, Grosse Pointe Farms,
Michigan.
March 11, 1980: Hazel Connof, 23, strangled, Detroit.
March 31, 1980: Denise Dunmore, 23, strangled, Detroit.
April 20, 1980: Shirley Small, 17, Ann Arbor.
May 31, 1980: Linda Monteiro, 27, strangled, Detroit.
July, 1980: Glenda Richmond, 26, stabbed, Ann Arbor.
September 14, 1980: Rebecca Huff, 20, stabbed, Ann Arbor.
By May 1980, Watts was divorced. His wife stated that it was due to his strange behavior, which included his habit of leaving their home for hours, immediately after they engaged in sex. Within months, attacks in neighboring Wisteria, Ontario were being reported that were of the same nature as those in Ann Arbor and Detroit.
The Windsor, Ontario Connection: In July, 1980, in Windsor, Irene Kondratowiz, 22, was attacked, but lived after having her throat slashed. Sandra Dalpe, 20, lived through being stabbed from behind. Mary Angus, 30, of Windsor, escaped attack by screaming when she realized she was being followed. She picked Watts out of a photo line-up but was unable to say for sure the attacker was him. Detectives discovered that Watts' car was recorded as leaving Windsor for Detroit after each episode. Watts became Bunten's leading suspect.
Rebecca Huff's Book is Found: On November 15, 1980, an Ann Arbor woman contacted police after she became frightened when she discovered that a man was following her. The women hid in a doorway and the police observed their suspect as he frantically searched for her. When they pulled the man over in his car, he was identified as Coral Watts. Inside the car they found screw drivers and wood filing tools, but the most important discovery was a book that had Rebecca Huff's name on it.
A Move to Houston: In late January 1981, Watts was brought in on a warrant to give a blood sample. Bunten took the opportunity to talk to Watts but the interview ended without any confession and the blood test failed to link him to any crimes. By that spring, Coral had enough of Bunten and his task force, and made the move to Columbus, Texas, where he found work at an oil company. Houston was 70 miles away, and Watts began spending his weekends cruising the city.
Houston Police Get a Heads Up, but Murders Continue: Bunten forwarded Watts' file to the Houston police, who were able to locate Watts, but unable to find any evidence linking him directly to any of the Houston crimes.
September 5, 1981, Lillian Tilley was attacked at her Arlington apartment and drowned. Later that same month, Elizabeth Montgomery, 25, died after being stabbed in the chest while out walking her dogs. Shortly afterwards, Susan Wolf, 21, was attacked and murdered, as she got out of her car at her home.
Watts is Finally Caught: On May 23, 1982, he attacked roommates Lori Lister and Melinda Aguilar, tied them up, and then attempted to drown Lister in their apartment bathtub. Aguilar was able to escape by jumping head first off of her balcony. Lister was saved by a neighbor and Watts was caught and arrested. The body of Michele Maday was found the same day, drowned in her bathtub in a nearby apartment.
Plea Bargain Time: Under interrogation, Watts refused to talk. Harris County Assistant District Attorney Ira Jones made a deal with Watts in order to get him to confess. Incredibly, he agreed to give him immunity to the charge of murder, if Watts would agree to confess to his murders. Jones was hoping to bring closure to the families of some of the 50 unsolved murders of women in the Houston area. Coral eventually admitted attacking 19 women, 13 of which he confessed to murdering.
Confession of 80 Killings: By the time it was over, Watts admitted to 80 additional murders in Michigan and Canada, but refused to give details because he did not have an immunity agreement for those murders. Coral pled guilty to one count of burglary with intent to kill. Judge Shaver decided that the water in the bathtub could be constituted as a deadly weapon, which would result in the parole board not being able to count Watts' 'good conduct time,' when determining his parole eligibility.
Slippery Appeals: On September, 3, 1982, Watts was sentenced to 60 years in prison. In 1987, after a failed attempt to escape prison by slipping through the bars, Watts decided to begin appealing his sentence, but his appeal lacked the support of his attorney. But in October, 1987, unrelated to any of Watts appeals, the court decided that criminals must be told that a 'deadly weapon' finding may occur during their indictment and to fail to do so violates the criminal's rights.
Watts Gets a Lucky Break: In 1989, the Texas Court of Criminal Appeals, decided that because the Judge failed to inform Coral that the bathtub water could be deemed a lethal weapon, that he would not be required to serve his entire sentence. Watts was now eligible for retroactive 'good time earned' equaling three days for every one day served. This would mean he would be released from prison on May 9, 2006.
Lawrence Fossi, whose wife was murdered by Watts, is fighting the release with every possible legal maneuver he can find. In the meantime, Michigan, having never agreed to the plea bargain, decided to try him for the Dec. 1, 1979, stabbing death of Helen Dutcher.
Houston detectives are also reopening an old crime of 14-year-old, Emily La Qua, who Watts confessed to killing but was not given immunity for that specific murder.
As reported by the Dallas Observer, last summer the families of several of Watts' victims met for a 20th memorial since his capture and incarceration. During the memorial, some learned for the first time, of the turn of events in regards to Watts' possible early release.
Laura Allen, whose daughter Anna Ledet, was brutally murdered by Watts, has since found solace through God and suggested that it is time to forgive.
Joe Tilley, whose young daughter Linda fought so hard to live, but lost her battle against Watts as he held her under the water of the apartment complex swimming pool, summed up how most of the other families feel about Watts. Tilley said, "Forgiveness cannot be bestowed when forgiveness is not sought. This is a confrontation with pure evil, with principalities and the powers of the air."
---
Watts, Coral Eugene
Born at Fort Hood, Texas, during 1953, Watts grew up on the move, attending public schools in Texas, West Virginia, and Michigan before finishing high school -- after a fashion -- in Inkster, a Detroit suburb. Despite a tested IQ of 75, he was admitted to Western Michigan University, at Kalamazoo, and was enrolled there when he started acting out his violent fantasies against women in October 1974.
His first two victims managed to survive when Watts came knocking on the doors of their apartments, starting on October 25. Watts choked them both unconscious, leaving them for dead with no attempt at rape or robbery, but he was disappointed when the press reported both of them were still alive.
He found knives more efficient, claiming his first fatality on October 30, when 19-year-old co-ed Gloria Steele was stabbed 33 times and discarded near campus. Identified as a suspect in the non-fatal assaults, Watts had himself committed to a state hospital on the advice of his attorney, refusing to answer any questions in the Steele murder case.
Fourteen months after the fact, he struck a bargain with Kalamazoo prosecutors, pleading guilty to one assault in return for dismissal of another similar charge, accepting a one-year sentence in the county jail. Upon release, he moved to Ann Arbor, marrying long enough to father a child, but his deep-seated hatred of women made the relationship impossible, and he was divorced in May 1980.
Meanwhile, Watts was hunting. When his marriage started showing signs of strain, he spent some time with relatives in the Detroit suburb of Grosse Pointe Farms, jogging by night to keep himself in shape.
On October 31, 1979, he invaded the home of 35-year-old Jeanne Clyne, slashing her to death -- again without attempting rape or robbery -- before he fled. Eyewitnesses described a black man jogging near the scene, but homicide detectives had no way of linking their case with a five-year-old series of crimes against women in Kalamazoo. Back in Ann Arbor, Watts entered criminal history as the "Sunday Morning Slasher," claiming at least three victims in motiveless, random attacks committed between 3 and 5 a.m. on peaceful sabbath mornings. In April 1980, 18-year-old Shirley Small was hacked to death in her own apartment, followed by 20-year-old Glenda Richmond in July and 29-year-old Rebecca Huff in September.
Canadian authorities believe Watts may have crossed the border into Windsor that October, assaulting 20-year-old Sandra Dalpe outside her apartment, leaving her near death with multiple wounds to the face and throat. By that time, Watts had fallen under scrutiny from local homicide investigators. A task force was organized in July 1980, to probe the Sunday slashings, and Watts was placed under sporadic surveillance, a November court order permitting officers to plant a homing device in his car.
Despite pursuit by squad cars and a helicopter, though, Watts managed to commit at least one murder while police were on his trail. Fired from his job as a diesel mechanic in March 1981, he moved south to Houston, leaving the murder investigation at loose ends.
Michigan authorities alerted their Texas counterparts, but Watts was accustomed to living under surveillance. He found a new mechanics job and started visiting a local church, sometimes living with relatives, other times out of his car. And the murders continued.
On March 27, 1981, Edith Ledet, a 34-year-old medical student, was stabbed to death while jogging in Houston. Six months later, on September 12, 25-year-old Elizabeth Montgomery was attacked while walking her dog at midnight, staggering into her nearby apartment before she collapsed.
Two hours later, 21-year-old Susan Wolfe was knifed to death outside her apartment, nearby, presumed to be a victim of the same assailant. The new year brought no respite from horrors in Houston. In January, 27-year-old Phyllis Tamm was found on the campus of Rice University, hanged with an article of her own clothing, and another Rice student, 25-year-old Margaret Fossi, was killed that same month, found in the trunk of her car, her larynx crushed by a powerful blow that produced death by asphyxiation.
On February 7, Elena Semander, a 20-year-old co-ed, was found strangled and partially nude in a trash bin, not far from a tavern where she had spent the evening. In March 1982, Emily LaQua was reported missing from Brookshire, Texas, 40 miles north of Houston, but authorities drew no immediate connection with the spate of unsolved murders.
On March 31, 20-year-old Mary Castillo was found, strangled and semi-nude, in a Houston ditch.
Three nights later, 19-year-old Christine McDonald vanished while hitchhiking home from a booze party on the Rice campus. Suzanne Searles, 25, joined the missing list on April 5, her shoes and broken spectacles recovered from her car, in the parking lot of her apartment complex. Carrie Mae Jefferson, age 32, vanished after working the night shift on April 15, and 26-year-old Yolanda Degracia was killed the following night, stabbed six times in her home. High school student Sheri Strait disappeared with her mother's car on May 1, the car -- and her body -- recovered together on May 4.
Two weeks later, Gloria Cavallis, a 32-year-old exotic dancer, was found dead in a trash dumpster, her body wrapped in cast-off curtains. On the morning of May 23, 1982 -- a Sunday -- Watts was caught while fleeing from the Houston apartment where he had assaulted tenants Lori Lister and Melinda Aguilar.
Lister was half-drowned in the bathtub while Aguilar escaped by throwing herself from the balcony, calling for help. Held in lieu of $50,000 bond, Watts was charged with two counts of attempted murder, plus aggravated assault and burglary. (On the morning of Watts's arrest, another victim, 20-year-old Michelle Maday, was found strangled to death in the bathtub of her Houston apartment.)
Psychiatrists declared Watts sane, but noted his pathological hatred of women, whom he regarded as evil incarnate. The feelings dated back to childhood, when a favorite uncle had allegedly been killed by female relatives.
Diagnosed as a paranoid schizophrenic, Watts was said to view the world around him "as pure fantasies which revolve to a large extent around the struggle against the 'evil' he sees everywhere."
On August 9, 1982, with jury selection under way for his trial, Watts struck a controversial bargain with the prosecutor's office. In return for his guilty plea on burglary charges and acceptance of a 60-year sentence -- the equivalent of life imprisonment in Texas -- Watts would clear the books on several unsolved Houston murders while escaping trial for homicide.
With the deal complete, and Watts compelled to serve a minimum of 20 years before consideration for parole, the defendant confessed to ten Houston murders, including the cases of victims Wolfe, Jefferson, Montgomery, Fossi, Semander, Searles, Degracia, Tamm, Ledet and Maday.
He also threw in some surprises, including the non-fatal slashing of a Galveston 19-year-old, attacked on January 30, 1982, and the "accidental" death of 22-year-old Linda Tilley, found floating in an Austin, Texas, swimming pool on September 5, 1981. Other nonfatal assaults were also cleared in Austin, Galveston, and Seabrook, Texas.
Watts led authorities to the remains of victims Searles and Jefferson in Houston, directing other searchers to the body of Emily LaQua, near Brookshire, and he was still talking when Michigan weighed in with charges in the murder of Jeanne Clyne.
Swapping testimony for immunity, Watts ran his score up to thirteen confessed murders with the Clyne case, but detectives suggest that his actual body-count includes a minimum of 22 victims.
On September 3, 1982, Watts received his 60-year sentence, the judge declaring, "I hope they put you so deep in the penitentiary that they'll have to pipe sunlight to you."
Michael Newton - An Encyclopedia of Modern Serial Killers - Hunting Humans
---
New charge could keep serial killer in prison
By Evan Moore - The Houston Chronicle
The Michigan Attorney General's office Thursday filed a murder charge against Texas prisoner Coral Eugene Watts, a move that could halt the release of the serial killer in two years.
Attorney General Mike Cox said he filed the first-degree murder charge against Watts in the December 1979 stabbing death of a woman in Ferndale, a Detroit suburb.
If convicted, Watts would spend the rest of his life in prison. Otherwise he will be released in May 2006, becoming the nation's only known serial killer to be released from prison.
"This man is a confessed killing machine who has promised to kill again," Cox said at a news conference.
Harris County Assistant District Attorney Ira Jones, who prosecuted Watts, said he thinks the Michigan charge "is wonderful."
"We offered them any assistance we could give," said Jones. "I've been working with the Michigan people all week and we're very impressed with their ability."
The action came 1 1/2 years after Houston Chronicle stories revealed that Watts, who confessed in 1982 to killing 13 women in Texas, would soon be released.
Watts, 50, a former Michigan resident, was sent to prison on an aggravated burglary charge as part of a plea bargain in which he provided information and confessed to the 13 killings in return for immunity from prosecution.
In addition to the confessed slayings, Watts is suspected of killing more than 80 others in Texas, Michigan and Canada.
He was expected to serve 60 years, but a glitch in his sentencing left him eligible for "good time," giving him credit for three days for every day served and reducing his sentence to roughly a third of its original length.
When that was brought out by the Chronicle stories in June 2002, interest grew in Michigan, where Watts was suspected of multiple killings. A state police task force was formed and began poring through old cases in an attempt to find one that might be brought against Watts.
The case filed Thursday, however, was not one considered by the task force. Instead, it involved the 1979 killing of Helen Dutcher, 36, which came to light when a witness saw Watts' picture on television.
Dutcher was found stabbed to death in an alley behind a Ferndale dry cleaners.
"There was a witness," said Ferndale homicide Detective George Hartley. "This guy saw Dutcher and a man struggling in front of the cleaners and saw the man drag her around the building. Then, he saw the guy drive away."
The witness contacted police and helped them form a composite drawing, a drawing Hartley said closely resembles Watts.
Later, when Watts was arrested in Houston, the man saw Watts' picture on television and again contacted Ferndale police, saying that was the man he had seen attack Dutcher.
The witness also called Houston police, said Hartley, but was told that Watts had already agreed to plead to the burglary charge and would never be released from prison.
The Ferndale detective originally assigned to the case died some years ago, Hartley said, and other police either assumed Watts was in prison for life or had never heard of him.
After the Chronicle stories about Watts' impending release appeared in 2002, other media outlets carried the account, including MSNBC, which aired a story with Cox in January.
Hartley said the witness again called police to tell them Watts was the man he had seen.
"I've got a warrant here for Watts' arrest right now," Hartley said.
Dutcher, a Detroit resident, had been working as a waitress but was not employed at the time of her death.
Police said she had been in a restaurant near the cleaners minutes before she was killed. She was also seen talking to several men on the sidewalk. The last man was the one identified as Watts.
Dutcher was found dead the next morning with multiple stab wounds.
"This man is a confessed killing machine who has promised to kill again," Cox said at a news conference announcing the charge.
In 1989, Michigan law enforcement officials said Watts was a suspect in the slayings of at least 18 women in the Detroit area.
Kalamazoo police said in January that they planned to seek charges tying Watts to the 1974 stabbing of Western Michigan University student Gloria Steele, 19.
Watts, who also was a student at the university that year, was arrested in the Steele killing and in the assault of another woman, but the charges were dropped for lack of evidence.
In the 1980s, he became a suspect in the killing of three Ann Arbor women.
Watts left Michigan after police began round-the-clock surveillance of him. He moved to Houston, and Ann Arbor police sent a bulletin, detailing their suspicions and Watts' vital information, to Houston police.
Watts was never closely watched, however, and managed to kill 13 women in the next 11 months. He had attacked his 14th Texas victim and was attempting to drown her in a bathtub when he was apprehended.
Police and Harris County prosecutors, faced with no physical evidence in any other crimes, reached the plea agreement with Watts and he received his 60-year sentence after pleading guilty to burglary with intent to commit murder.
Watts appealed that conviction, contending he had never been informed that prosecutors were construing the bathtub and water to be a lethal weapon (a necessity for the charge) and won, making himself eligible for "good time" and eventual release.
He attempted to escape shortly after reaching prison but was caught and given additional time. Without that time, he would already be released because of good behavior credits.
Included in Watts' confessions were nine women in Houston, three in Galveston and one in Austin. He directed police to the grave sites of two missing women, and his attorney, after consulting Watts, showed police a culvert where they discovered the body of Emily Laqua, a missing 14-year-old girl.
Laqua was found in Waller County, just over the Harris County line and was mistakenly considered one of the Harris County cases. As a result, Waller County never granted Watts immunity, and the case might be sought against him if evidence other than his attorney's statements to police could be found.
Evidence in the Laqua case was lost, however, and Waller County District Attorney Oliver Kitzman said he would await the results of the MIchigan case before seeking any charge.
---
Cases tied to Coral Eugene Watts
Associated Press
Coral Eugene Watts has confessed to killing 13 people. Here is a summary of some of the cases:
Oct. 31, 1979: Jeanne Clyne, 35, was stabbed to death on a sidewalk in the exclusive Detroit suburb of Grosse Point Farms as she walked home from a doctor's appointment. Police said Watts stabbed Clyne at least 10 times with a woodworking tool similar to a screwdriver.
Sept. 5, 1981: Linda Tilley, 22, was drowned in the swimming pool at her Austin apartment complex. Houston police Sgt. Tom Ladd said Watts had trailed another girl for several hours from Houston but lost track of her in Austin and then spotted Tilley. Ladd said Tilley's death had been ruled accidental until Watts confessed.
Sept. 12, 1981: Elizabeth Montgomery, 25, was stabbed once outside her Houston apartment while she walked her dog. Police said Montgomery apparently made it home before dying. Less than two miles away, Susan Wolf, 21, was stabbed in the arm and chest outside her Houston apartment as she carried groceries from her car. Her body was found outside her apartment.
Jan. 4, 1982: Phyllis Tamm, 27, was found hanging from a small tree near Houston's Rice University. Tamm's death was not ruled a homicide until Watts' confession. The medical examiner could not tell if her death was a freak accident.
Jan. 17, 1982: Architecture student Margaret Fossi, 25, was found dead in the trunk of her car, which was parked at Rice University. She had been reported missing a day earlier. Fossi died by asphyxia caused by a blow to the throat. Watts told police that he later spotted Julia Sanchez on a freeway as she tried to fix a flat tire. Watts slashed Sanchez's throat and left her for dead, but she survived.
Jan. 30, 1982: Watts unsuccessfully tried to kill Galveston resident Patty Johnson by slashing her throat. Another man had been sentenced to life in prison for the attack until Watts took responsibility.
Feb. 7, 1982: Elena Semander, 20, was found dead in a Houston trash bin. Watts said he strangled her with her shirt, then threw away her body.
March 20, 1982: Emily LaQua, 14, was strangled on her way to her new job as a waitress in Brookshire. She had just moved from Seattle to live with her father in Texas and at first was thought to have run away. Her body was found five months later stuffed in a culvert. This is the only case for which Watts did not receive immunity.
March 27, 1982: Edith Ledet, 34, was stabbed to death in Galveston as she returned home from a graduation party. Her body was found in a walkway near some apartments. Ledet was to have graduated later that day from the University of Texas Medical Branch, where she had earned her degree after giving up an accounting career. Later that morning, Watts attacked Glenda Kirby, who lived several blocks away. Kirby escaped Watts' grip because his hands were bloody from killing Ledet, prosecutor Ira Jones said.
April 15, 1982: Yolanda Gracia, 21, was stabbed to death in her front lawn as she returned home. She was found clutching a bag that contained her work shoes.
April 16, 1982: Carrie Jefferson, 32, was strangled and then stabbed twice as she returned home from her job at Houston's downtown post office. Watts buried Jefferson's body along White Oak Bayou.
April 21, 1982: Suzanne Searles, 25, was grabbed as she returned home from a party. Watts told police that while he was strangling her, he couldn't tell if she was dead so he held her head in a flowerpot full of water. Watts buried Searles, who had moved to Houston from Des Moines, Iowa. Her grave was the first to which he led police following his confession in 1982.
May 23, 1982: Michelle Maday, 20, was returning home about 4 a.m. when Watts choked her to death outside her apartment. Watts told police he took Maday's body into the apartment and dumped it in the bathtub. Watts was arrested later as he attempted to kill Lori Lister and her roommate, Melinda Aguilar.
---
Inmate charged in '79 slaying
First murder count for confessed killer
March 5, 2004
By Frank Witsil and Jim Schaefer - Free Press
For the first time in his life, 22 years after police said he admitted killing more than a dozen women in Michigan and other states, Coral E. Watts has been charged with murder.
The charge was filed Thursday in Ferndale District Court.
But, police said, the witness who connected the confessed serial killer to the 1979 slaying of Helen Dutcher in Ferndale had come forward before -- twice.
The first time was just after the killing. The second in 1982, when Watts confessed to several murders and was given immunity from prosecution for those deaths.
This time, the witness account might lead to a murder conviction.
Michigan Attorney General Mike Cox announced the first-degree murder charge at a news conference in Detroit, about seven miles south of where Watts allegedly attacked Dutcher behind a dry cleaners at Woodward and 8 Mile.
"This man is a confessed killing machine who has promised to kill again," Cox said. "The specter of Watts' release has haunted Michigan families, the nation and untold victims and their families for too long."
Watts, 50, allegedly stabbed Dutcher, 36, of Ferndale a dozen times in her neck and back. Dutcher was not among those Watts had confessed to killing, which allowed authorities to bring the new charge.
Watts grew up in Inkster and moved to Texas in 1981. He currently is serving a 60-year-sentence in Huntsville, Texas, after pleading guilty to burglary with intent to commit murder.
But Texas law allowed Watts, who was 28 when convicted, to obtain good-behavior credits and other sentence reductions that have cut decades from his sentence.
He is set to be released in May 2006.
His impending release has angered and frightened victim rights groups and relatives and friends of his victims. Michigan authorities have been scrambling to review old cases to win a new conviction and keep him behind bars.
Cox said he wants to extradite Watts to Michigan in a few weeks to face the charge in Ferndale and an eventual trial in Oakland County Circuit Court. In Michigan, first-degree murder carries a mandatory life sentence without parole upon conviction.
Authorities said that Watts eventually confessed to killing 22 people in Texas, Michigan and Windsor. Some investigators said they believe he killed even more.
Cunning and calculating
Saline Police Chief Paul Bunten, an investigator with the Ann Arbor Police Department in the early 1980s who interviewed Watts several times, said Watts is suspected of killing three women in Ann Arbor.
He described Watts as cunning and streetwise.
"My worst fear is that he would hit the streets again," Bunten said. "He was very calculating. He knows what information can be used against him and what can't."
Watts was arrested in 1982 in Houston after he broke into the home of two women, tied up one and tried but failed to drown the other in a bathtub.
Bunten said Watts freely admitted to murdering women -- but not the ones for whom he was being investigated. Once, Bunten recalled, he interviewed Watts in Texas in the early 1980s with three other investigators.
Bunten said: "I don't have enough fingers and toes to count how many people you killed." Bunten quoted Watts as saying: "There are not enough fingers and toes in this room."
Michigan authorities suspect Watts also is responsible for the 1974 stabbing death of a 19-year-old Western Michigan University student in Kalamazoo.
Ferndale Police Detective George Hartley, who has been investigating the case along with the Attorney General's Office and State Police, said the witness is key to the case.
They declined to release his name.
Hartley said the witness, a 45-year-old Westland man, was watching MSNBC earlier this year and saw old film footage of Watts. He contacted the state Attorney General's Office, Hartley said.
The image reminded the witness of what he saw on Dec. 1, 1979.
"It was cold, with snow on the ground," said Hartley, a 35-year veteran of the police force. "The witness was close enough to see, but not close enough to hear anything."
Through a bedroom window, Hartley said, the witness saw Watts and Dutcher, who police said was stabbed to death, struggle, and then the witness saw Dutcher fall to the ground.
The witness told his wife to call police, and the next day described the suspect to a sketch artist. At the time, Hartley said, investigators could not identify the face.
The witness came forward again in 1982 after seeing Watts on television.
Hartley said: "He tells his wife: 'That's the guy who killed this woman in the alley.' " And again, the witness approached authorities, Hartley said. But the witness was never called to testify.
"The expense and dollars probably factored into it," Hartley said.
Plea deal
Prosecutors made a deal to convict Watts on a lesser charge, and he confessed in graphic detail to several murders, including that of Jeanne Clyne, a former Detroit News food writer, in Grosse Pointe Farms in 1979.
At the time, authorities said, it was thought that Watts would spend 60 years in prison -- effectively a life sentence.
Michael Clyne, Jeanne's former husband who has since remarried, said he was pleased to hear that Watts was charged. Authorities granted Watts immunity from prosecution in exchange for the confession so he would not be charged with Jeanne Clyne's slaying.
At the time, Michael Clyne said, authorities had no evidence linking Watts to the crime. Jeanne was found stabbed on the sidewalk a few blocks away from her Grosse Pointe Farms home.
"I hope and pray they have enough of a case to convict him," Michael Clyne said. "The man is very sick. I don't know what justice means in this case. I am just concerned he is not released."
---
Serial killer could face Michigan charges by month's end
By Pam Easton / Associated Press
HOUSTON -- A confessed serial killer who is scheduled to be released from the Texas prison system in two years could be on his way to Michigan to face a murder charge in the coming weeks.
Texas Gov. Rick Perry received the extradition request for Coral Eugene Watts from Michigan Gov. Jennifer Granholm on Friday morning.
"The governor's general counsel wants to review the paperwork carefully and make sure everything is in order," Perry spokeswoman Kathy Walt said. "The governor will sign it as soon as possible."
Once the extradition request is signed, Watts, who received immunity for the killings of 13 women as part of a plea agreement on a burglary with intent to commit murder charge in 1982, will receive the warrant at the Texas Department of Criminal Justice's Ellis Unit, where he is housed.
"Once he is served with the warrant ... he can fight extradition," Walt said.
Watts was sentenced to 60 years in prison as part of the 1982 plea agreement. He told Houston police after his capture that he targeted women who had evil eyes. But the evidence against Watts was scant because of his quick work killing randomly selected women who he stabbed, hanged, strangled or drowned, according to Houston police.
Harris County prosecutors, police and the judge thought Watts would be behind bars until he was an octogenarian. But mandatory release laws require his discharge on April 9, 2006. He will be 52.
If released, Watts would become the first serial killer in U.S. history freed from prison, according to Michigan authorities. They say Watts is suspected of 26 murders, including six in Michigan and two in Windsor, Canada, and has claimed up to 100 victims.
Michigan authorities charged Watts with murder two months ago for the 1979 killing of Helen Dutcher in Ferndale, a Detroit suburb. If the extradition request, based on the murder charge, is approved and goes unchallenged, Michigan authorities will come to Texas to retrieve Watts, Walt said.
An eyewitness, who resurfaced more than two decades after the killing, prompted the charge, Michigan Attorney General Mike Cox has said.
"The sooner Watts is brought to Michigan, the sooner my office will be able to begin judicial proceeding," he said.
It was unclear Friday if Watts, who moved from Michigan to Houston in 1981, would fight the extradition request.
He previously has declined an interview with The Associated Press and since has requested prison officials not approach him with media requests, prison spokeswoman Michelle Lyons said Friday.
Zinetta Burney, who represented Watts in 1982, said she no longer is his attorney. The Texas prison system, the governor's office and the Harris County District Attorney's office also have no record of an attorney for Watts.
"To our knowledge, he has no attorney," prosecutor Ira Jones said.
Watts has been visited in prison by authorities from Michigan and Texas but so far, "has cooperated with no one," Jones said.
Authorities in Harris and Waller counties, as well as a number of jurisdictions in Michigan, continue investigations into Watts. All the agencies involved in ongoing investigations are sharing information and working together, Jones said.
"There has been a decision to basically allow Michigan to proceed with what they have," he said.
Houston victims' advocate Andy Kahan, who has been working with victims' families to keep Watts behind bars, met with a number of the families in Houston on Friday to discuss traveling to Michigan for Watts' first court appearance.
"It looks like they are going to be able to keep him from harming any other women for the rest of his life -- assuming there is a conviction," Kahan said. "Hopefully there is enough there, and that will be the end of the game."
---
Serial killer's lawyer argues to keep prior crimes out of murder trial
By Sarah Karush / Associated Press
Monday, August 9, 2004
DETROIT -- An attorney for an admitted serial killer said Monday he will fight to exclude evidence about his client's past crimes from his trial for a 1979 slaying.
Coral Eugene Watts, 50, confessed in 1982 to killing 12 women in Texas and one in Michigan. But thanks to a controversial plea bargain and an early-release program, Watts is due to leave prison in two years. Michigan authorities are trying to prevent Watts' release by trying him for the slaying of Helen Dutcher in Ferndale 25 years ago.
Prosecutors have filed notice that they intend to introduce evidence about the other killings Watts confessed to. Judges can admit such "prior bad acts" if they point to a common scheme or system that ties the person to the crime in question.
"In this case, Watts always targeted young single women of smaller stature, he stalked them, he would get them when they're alone, and would have no sexual assault involved," said Randall Thompson, a spokesman for the Michigan Attorney General's office, which is prosecuting the case.
Watts' lawyer, Ronald Kaplovitz, said he would file a motion Tuesday in Oakland County Circuit Court to exclude the evidence.
"My biggest concern is that it's going to interfere with the ability of the jurors to focus their attention on what's really important in this case, which is what happened on December 1, 1979," Kaplovitz said. "What happened in Texas was dealt with by the Texas courts."
Kaplovitz said any value such evidence has for showing a pattern must be balanced against Watts' right to a fair trial.
"I'm hopeful that the judge will exclude it or at least limit it to some extent," he said.
Watts was suspected in a string of killings when he was arrested in 1982 after breaking into a Houston apartment and trying to drown a woman. Lacking evidence, authorities in Texas and Michigan allowed Watts to plead guilty to burglary with intent to murder in exchange for confessions to 13 murders in Texas and one in Michigan.
Watts was sentenced to 60 years in prison, but is due for release in 2006 because of good-behavior credits. If convicted of first-degree murder in Dutcher's death, Watts faces a mandatory life sentence without the possibility of parole.
A hearing in the case is scheduled for Tuesday. The trial is to begin on Nov. 8.
---
Two homicides have stayed on the mind of former WMU police chief for years
Sunday, August 8, 2004
In the 21 years since John Cease left the Western Michigan University Public Safety Department, he has never forgotten two female students who were murdered during his time there.
And, at certain moments during his 30-year career in law enforcement, it often weighed on his mind that -- up until this year -- the men thought responsible were never punished.
There was Gloria Steele, a 19-year-old student found dead Oct. 30, 1974, in the Stadium Drive apartment she shared with her 3-year-old daughter. She was stabbed in the chest 33 times.
And six years later, Patricia Lang.
Lang, 21, a junior at WMU, was found slain in her car in WMU Parking Lot 23 on Oct. 17, 1980. An autopsy concluded she had been shot in the left temple at close range with a small-caliber handgun.
But these days, Cease, 56, a former captain and chief with WMU, can sleep a bit easier.
Roberto D'Avanzo, 47, a former boyfriend of Lang, was found guilty in May of hiring a hit man to carry out the killing and was sentenced to life in prison. His conviction came after the case was reopened in 2002 by the Kalamazoo Cold Case Team.
In the Steele case, the man long thought responsible for her murder, Coral Eugene Watts, is being held in a Ferndale jail awaiting trial for the 1979 stabbing death of a Detroit woman. If convicted he faces life in prison.
And, nearly 30 years after Steele was killed, Watts also may face charges in her killing.
In March, the cold case team presented to Kalamazoo County Prosecutor James Gregart the results of its one-year investigation into the Steele slaying.
Gregart said this week that officials from his office were continuing to review the case and "explore our options." He said he has meetings planned in "the near future" with individuals involved in the investigation.
He declined to say when a decision on charges against Watts could be announced.
Cease, who retired in 2003 as police chief of the Wilmington, N.C., Police Department, said the sheer gruesomeness of Steele's killing has always been a vivid memory.
And the frustration he felt over not being able to pin the murders of Steele and Lang on Watts and D'Avanzo is with him even today.
A lack of evidence prevented authorities from getting Watts in 1974. And charges against D'Avanzo were dismissed in 1983 after a confession was found inadmissible by the Michigan Court of Appeals.
"It's not like it's on your mind every day and it sits there every day and eats at you, but it's always in the back of your mind," Cease said. "(The Steele murder) is the most violent one I've ever seen. She was stabbed over and over and over again."
During his career, Cease said he was involved in close to 150 homicide investigations.
While memories of the Steele and Lang killings faded with time, Cease said he was often reminded of the homicides by their similarities to murder investigations that came his way over the years.
"I've seen other things that are horrible," Cease said. "I've seen children killed in homicides. You try not to dwell on that. You've gotta kind of be a special person to be a cop to begin with.
"It is truly the greatest show on earth, but it's not for everybody," he said.
Cease said when authorities are able to close the book on an unsolved murder, no matter how many years have passed, it is pleasing. The recent conviction of D'Avanzo and the possibility of charges against Watts were no different for him, he said.
"When you can remove a couple of those, I feel better," Cease said. "And that's nice. That cold case team gave me something I couldn't have gotten any other way."
---
Judge to decide on details of trial for Coral Watts
Monday, September 27, 2004
Associated Press
PONTIAC, Mich. -- A Michigan judge is expected to decide within two weeks whether a jury can hear about the 1982 confession of serial killer Coral Watts.
Watts is scheduled to stand trial in November in the stabbing death of Helen Dutcher in Ferndale, Michigan, 25 years ago.
Watts confessed to killing 13 women in Texas and Michigan, but was given immunity for those crimes. Instead, he pleaded guilty to a Harris County burglary charge that was supposed to put him behind bars for 60 years.
But Watts is now expected to be freed from a Texas prison as soon as 2006 for good behavior.
Oakland County, Michigan, prosecutors are trying to keep him in prison by convicting him in Dutcher's death.
Watts' lawyer says jurors would be prejudiced if they are told about his previous confession. But prosecutors say the other killings help establish a pattern of behavior.
---
Jury to hear of killer's record
Ferndale case could keep him locked up
October 9, 2004
By L.L. Brasier - Free Press
In a devastating blow to the defense, an Oakland County judge ruled Friday that jurors will get to hear about the dozen women Coral Watts confessed to killing in Michigan and Texas two decades ago, testimony prosecutors hope will help convict him of the 1979 killing of a Ferndale woman.
Watts, 50, is to stand trial Nov. 8 in Oakland County Circuit Court, charged with stabbing Helen Dutcher to death.
Watts, raised in Inkster, has caught national attention as an example of the failures of the criminal justice system. Because of a technicality, he is eligible for parole in 2006, even though he has told investigators he killed as many as 100 women by strangling, hanging, drowning and stabbing them to death.
If released, he would be the first known serial killer to be set free.
Watts has been in prison since 1982 after he tried to kill two women in their Houston area apartment. Under a deal reached with Texas authorities, he pleaded guilty to aggravated burglary in exchange for confessing to the murders, with a promise of immunity, and was sentenced to 60 years in prison.
In 1989, though, the Texas Court of Criminal Appeals reduced his conviction on a technicality, making him eligible for parole in 2006.
This year, he was charged in Michigan with killing Dutcher after a person came forward and told authorities he saw Watts slash the 36-year-old woman early on Dec. 1, 1979.
Last month, prosecutors from the Michigan Attorney General's Office argued before Oakland County Circuit Judge Richard Kuhn that Watts' confessions to the other killings should be admitted at his Michigan trial because they showed a pattern of behavior.
His defense attorney, Ronald Kaplovitz, protested, saying such information would inflame the jurors and keep them from focusing on the case at hand.
Kuhn, in a written statement released Friday, agreed with prosecutors, although he will limit what prosecutors can say about the immunity agreement Watts obtained in Texas.
Kaplovitz said he was disappointed but not surprised by the ruling.
"Obviously, we are concerned that the information will sway jurors," Kaplovitz said.
"We are hopeful we can get fair-minded jurors who can look at the evidence they have in this case."
Prosecutors did not return calls seeking comment.