Anthony KIRKLAND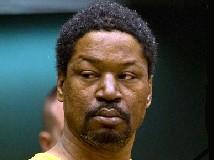 Classification: Serial killer
Characteristics: Burned each of his victims' bodies in an attempt to conceal evidence of rape
Number of victims: 5
Date of murders: 1987 / 2006 - 2009
Date of arrest: March 8, 2009
Date of birth: September 13, 1968
Victims profile: Leola Douglas, 27 (his girlfriend) / Casonya Crawford, 15 / Mary Jo Newton, 45 / Kimya Rolison, 14 / Esme Kenny, 13
Method of murder: Strangulation
Location: Hamilton County, Ohio, USA
Status: Pleaded guilty to manslaughter in 1987. Sentenced to 25 years in prison. Served 16 years in prison. Released from prison on September 3, 2003. Sentenced to death on March 31, 2010
---
Anthony Kirkland (born September 13, 1968) is an American serial killer. Kirkland murdered four females in the Cincinnati area between 2006 and 2009, three of them children, following a 16-year prison term for the 1987 murder of another woman.
In 1987, Kirkland killed his girlfriend Leola Douglas, and set her body on fire. He pleaded guilty to manslaughter and served 16 years in prison. He was released from parole in 2004.
From December 22, 2006 through March 7, 2009, Kirkland murdered four females, three by strangulation. He had burned each of his victims' bodies in an attempt to conceal evidence of rape. Kirkland was arrested near the scene of the murder of 13-year old Esme Kenny in possession of her watch and iPod.
After being convicted of aggravated murder, gross abuse of a corpse, attempted rape and aggravated robbery, the judge on March 31, 2010 sentenced Kirkland to death.
Victims
Leola Douglas, 27, murdered May 20, 1987.
Casonya Crawford, 15, murdered March, 2006.
Mary Jo Newton, 45, murdered April or May, 2006.
Kimya Rolison, 14, murdered December 22, 2006.
Esme Kenny, 13, murdered March 7, 2009
Wikipedia.org
---
Kirkland sentenced to death
By Kimball Perry - Cincinnati.com
March 31, 2010
Although silent throughout the trial, members of Esme Kenney's family asked a judge to sentence serial murderer Anthony Kirkland to death.
The family of another Kirkland murder victim, Kimya Rolison, wrote a moving poem remembering her but asked the judge to do something Kirkland didn't – spare a life.
Hamilton County Common Pleas Court Judge Charles Kubicki Jr. didn't hesitate in agreeing with the jury's recommendation.
Kubicki gave Kirkland two death sentences, one each for the murders of Casonya "Sharee" Crawford, 14, and Esme Kenney, 13. He also imposed two separate sentences of 70 years to life in prison for Kirkland's convictions for the murders of Rolison, 25, and Mary Jo Newton, 45.
Kirkland killed all four, three by strangulation, and burned their bodies.
"I believe that Anthony Kirkland should be put to death because he is an evil, remorseless, sadistic murderer. No living person is safe," aunt Elizabeth Kenney wrote in a March 29 letter to the judge.
"He deserves the strongest sentence possible," cousin Nikki Kenney wrote. "To do anything less would be unjust to all his victims."
Rolison's family disagreed.
Stepmother Kathy Rolison noted the loss of Kimya left her two children without a mother, but added, "We respectfully request that the convicted murderer be sentenced to life in prison." She provided no explanation for that request.
Kirkland's murder spree lasted from 2006 until March 7, 2009, when he was arrested for killing Esme as she jogged around the Winton Road reservoir. Her family, which requested the return of the clothes she wore that day and her iPod, didn't speak to the media during the trial. But their letters, submitted Wednesday to the judge, show their anger and loss.
"Maybe you … could have sat crying in the dirt where she was killed there with us and watched her mother pull singed pieces of Esme's hair out of the ground, desperate to preserve these few slim threads linking her daughter to this earth," cousin Brad Kenney wrote to the judge.
The emotions of the victims' relatives in court Wednesday were as strong.
"Mr. Kirkland. I call you mister. You don't deserve to be called that," said Arlene Lee, Casonya's grandmother. "What you did to my granddaughter you also did to me. She was part of me."
Casonya's aunt, Phyllis Moore, said she felt sorry for Kirkland. "I have no forgiveness for you. You took a life. You took something special to me and my family," she said.
"They call you a monster. I don't know what to call you."
The dual death sentences and life sentences were a culmination of a month-long trial before Kubicki. Jurors heard 13 days of testimony before convicting Kirkland and, two weeks ago, recommending he be put to death.
One juror returned for Wednesday's sentencing, warning others that evil lives among us.
"This does happen in life and we have to go on with ours," the juror said. "I don't know how to say I'm sorry to the families."
She went to the sentencing, she said, for closure. "There's one person I don't have to fear," she said.
Kirkland now has been convicted of five deaths. He served 16 years for the 1987 killing of Leola Douglas after she spurned his sexual advances. He also set her on fire.
Kubicki set an execution date of Sept. 30, but that won't happen.
All death sentences are automatically appealed even if the inmate doesn't want that. He could be on Death Row for years or decades while the appeal is pending.
Kirkland is Ohio's 162nd Death Row inmate and the 33rd inmate awaiting execution from Hamilton County.
---
Jurors find Anthony Kirkland guilty of all 12 counts, including aggravated murder
By Kimball Perry - Cincinnati.com
March 12, 2010
Anthony Kirkland acted as judge and executioner for five women.
Now, it's Kirkland's turn to be judged.
Kirkland, 41, was convicted Friday by a Hamilton County jury of all charges against him in the murders of teens Casonya "Sharee" Crawford and Esme Kenney. The jury's decision – which came after 3½ hours of deliberation – means Kirkland faces the death penalty when the trial resumes Tuesday.
The jury convicted Kirkland of all counts against him – aggravated murder, gross abuse of a corpse, aggravated robbery and attempted rape of both Casonya, 14, and Esme, 13.
Last week when his trial started, he pleaded guilty to murder and other charges in the deaths of Mary JoNewton, 45, and Kimya Rolison, 25.
"We expected this," Norm Aubin, one of Kirkland's attorneys, said of Friday's verdict. "Now, we'll try to save his life."
Kirkland was portrayed by prosecutors as a ruthless hunter of prey – he specialized in small, young or down-and-out females – to fuel his lust for sex and his hatred toward women, seeking to get even for the women he believed ruined his life.
Each of his victims' bodies was burned. Kirkland said that was his burial ritual for purification. Prosecutor Joe Deters called that "a load of garbage" because he actually was burning bodies to destroy evidence of his heinousness.
"Sometimes pure evil just exists. Most people can't get their arms around that," Deters told jurors, calling Kirkland a monster. "I think over the last two weeks, the state has … concluded that that's a fact."
Kirkland's attorneys, Aubin and Will Welsh, presented no defense because of the mountain of evidence – led by nine hours of statements Kirkland gave to police confessing in shocking detail to each of the four murders – against him.
Deters told jurors not to be fooled into believing Kirkland is anything but a cold, calculating, serial killer.
"Kirkland's not insane. Kirkland's not stupid. These guys do exist. They do exist," Deters said.
Chief assistant prosecutor Mark Piepmeier noted all four of the bodies were found in areas people treated like garbage dumps, symbolic of how Kirkland viewed his victims.
"(In) life, these women are sex objects to Kirkland," Piepmeier said. "After life, they were nothing more than garbage."
Aubin said Kirkland will give an unsworn statement in hopes of convincing just one juror to spare his life.
That means Kirkland can speak to the jury but he won't be under oath. That way, prosecutors won't be allowed to ask him questions – especially about his 1987 manslaughter conviction for burning Leola Douglas to death for which he served 16 of the 25 years in prison to which he was sentenced.
Kirkland's attorneys will argue Kirkland be spared because without his confession, the murders of Newton, Rolison and Casonya likely never would have been solved.
A verdict of death must be unanimous. If it's not, Kirkland faces prison sentences of 25 years to life or 30 years to life for each of the murders of Casonya and Esme.
That's in addition to the 32 years to two life terms he faces in prison for the murders of Newton and Rolison.
In addition to Kirkland's unsworn statement, Aubin said a Kirkland relative and a mental health expert will testify, trying to save his life.
Common Pleas Court Judge Charles Kubicki Jr. told jurors they will resume the case Tuesday. He expects jurors to begin deliberations on life or death by Wednesday.
The 12 jurors and four alternates will be sequestered until a verdict is reached.
---
Kirkland pleads not guilty
Officials file dozens of motions in the death penalty case
By Sharon Coolidge and Eileen Kelley - Cincinnati.com
June 23, 2009
A convicted killer accused of killing two teenage girls and two women in the last three years pleaded not guilty Tuesday to charges that he killed Kimya Rolison in Avondale in 2006.
Anthony Kirkland, 40, came into Hamilton County court at 10:20 a.m. His legs were shackled, his arms cuffed in front. Two Hamilton County Sheriff's office deputies --one more than the normal protocol – stood or sat within inches of Kirkland at all times.
Kirkland said nothing, letting his lawyer Norman Aubin enter the plea to charges of murder and gross abuse of a corpse on his behalf in the death of the 25 year old.
Rolison's death is the fifth tied to Kirkland.
Kirkland was arrested in March in the death of 13-year-old Esme Kenney, who police say was sexually assaulted, kidnapped and strangled while out running near her Winton Hills home. Her death came just eight days after Kirkland was kicked out of an Over-the-Rhine halfway house.
He is also charged in the deaths of Casonya "Sharee" Crawford, 14, and Mary Jo Newton, 45, who were found dead in the spring of 2006.
It's not the first time Kirkland has been accused of similar crimes. At the age of 18, Kirkland beat and choked Leola Douglas of Hyde Park. He then doused her with lighter fluid and set her on fire. After serving 16 years of his sentence, he was a free man in 2003.
Kirkland has already pleaded not guilty to all current charges and remains jailed awaiting an October trial.
Immediately after Tuesday's plea, Judge Charles J. Kubicki Jr., the defense team - which also includes Will Welsh, and Assistant Hamilton County Prosecutor Mark Piepmeier - began discussing issues surrounding Kirkland's trial, scheduled for October.
Ninety-six motions have been filed in the case.
All the motions are considered routine in death penalty cases; such as how many jury challenges the defense gets, motions to preserve evidence and whether Kirkland can wear street clothes rather than a jail uniform during the trial.
Kubicki held off on decisions that are likely to be the two biggest issues at trial: whether the homicide cases can be tried together and whether the jury should hear his statement to police.
The defense is seeking to try each case separately.
Trying the cases together is important to the prosecution, Piepmeier said.
"One issue in getting the death penalty is proving this was more than one murder in a single course of action," Piepmeier said.
As for Kirkland's statement to police, Hamilton County Prosecutor Joe Deters has hinted that Kirkland confessed. However, under Ohio law, prosecutors cannot discuss confessions.
The defense is seeking to suppress the statement.
The two sides will return to court Aug. 3.
Hearing signifiant for victim's family
Today's hearing was a significant event for the Rolison family.
For more than two years Garry Rolison would go to bed each night haunted.
Where was his daughter Kimya? Father's Day, birthdays, Christmas - celebrations that called for at least a phone call - would go by without so much as a word.
The absence wasn't in character for the 25-year-old mother who left the West Coast in fall 2006 and promised to return home the next January. Kimya Rolison had good reason to go back home to California: her daughter, whom she left with her father and stepmother, was waiting for her.
Now that daughter turned 6 years old last week, her mother is the latest victim to be tied to the accused serial killer.
He is "one of the most heinous predators I have ever dealt with." said Hamilton County Prosecutor Joe Deters.
"It is our sincere hope that this charge can give some peace to the Rolison family, which as you can imagine have gone through hell wondering what happened to their daughter," Deters said.
That peace hasn't come yet.
Police came close to reining him in just a few months before he allegedly killed Rolison.
Police brought him in for questioning after the badly burned bodies of Crawford and Newton were found.
In the end, they let him go.
"He was cunning," Cincinnati Police Chief Tom Streicher told The Enquirer in March.
All the bodies were burned in an effort to destroy evidence, officials say, including Rolison's, the latest victim to surface.
Prosecutors are seeking the death penalty in Esme and Sharee's deaths. Kirkland faces separate life prison terms if convicted of killing Rolison and Newton.
"Kirkland needs to be brought to justice for these hideous acts committed against innocent victims," Deters said.
There could be other victims, Deters said. To date, no concrete information about other cases has surfaced.
Rolison grew up in Southern California. When she was 16, her mother, who had suffered for many years with schizophrenia, died. The two were very close, said Rolison's father, Garry Rolison. When she was still a young adult, she married and followed an older man - a Cincinnati native - to Cincinnati. She was about 21.
Over the next few years, Rolison gave birth to two children. In 2006, she returned home with her youngest child, a daughter. She also had an addiction to crack cocaine, her father said. During her lengthy stay, she and her family looked for apartment in California, a familiar place, close to her father and stepmother, where she could start her life over.
First she would have to get clean and she also wanted to reconnect with her son, who had been placed into foster care.
"We accept the truth," he father said of his daughter's addictions and difficulties through the years. "But my daughter was multidimensional. And part of that means she was really caring and she was one that really loved her children. She was trying to pull her family back together:"
Sometime around October 2006 she left the San Diego area and headed back to Cincinnati, where she entered a six-week rehabilitation program. She called home often. Once the program was over, those calls stopped.
Rolison's bones surfaced a year ago this month when a Labrador retriever dragged a femur out of the woods near Pulte Street. Her remains too were burned.
Police with cadaver dogs tried without success to recover more bones shortly after the find in North Fairmont. The lumbering family dog who made the initial discovery eventually led police to more bones.
Most have been recovered, said Terry Daly, a spokesman for the Hamilton County Coroner's Office.
Deters said information from the suspect tied the bones to Kirkland, though he would not elaborate.
Identification was made just a few weeks ago.
Deters flew to Oceanside, Calif., to break the news the family in person.
It's unclear where and when she met Kirkland, but Deters said the two knew one another. Deters also said Rolison's efforts to stay clean were fleeting and drugs may have brought them together.
Still, "you don't deserve to die the way she died just because you take drugs," Deters said.
Court records show Rolison was arrested twice, once for theft and once for assault stemming from another theft. She got probation in both cases. She was supposed to go to court in January 2007. When she didn't show a warrant was issued for her arrest.
Rolison's father said he used to go to bed each night wondering what happened to his daughter.
He said he thought that at the time he had thought of the worst.
But he was wrong.
"Now not a day will go by without me thinking of Kimya and the horrific thing that happened," Rolison said.
---
Anthony Kirkland and the law, 1987-2009
Cincinnati.com
March 11, 2009
May 20, 1987 - Anthony Kirkland, then 18, chokes and beats Leola Douglas, 28, after an argument in his Walnut Hills home. He then douses her with lighter fluid and sets her on fire, killing her. He is convicted of voluntary manslaughter and serves 16 years in prison.
Sept. 3, 2003 - Released from prison.
Oct. 25, 2004 - Released from parole.
Jan. 25, 2005 - Accused of raping a female neighbor in Evanston at knifepoint. A jury acquits him in October 2005.
May 11, 2006 - The burned body of 14-year-old Casonya "Sharee" Crawford is found off Blair Avenue in Avondale. Kirkland now is a suspect in that homicide.
June 16, 2006 - The burned body of Mary Jo Newton, 45, is found behind a vacant building in the 700 block of Wehrman Avenue in Avondale. Kirkland now is a suspect in that homicide.
May 14, 2007 - Kirkland threatens to kill his 18-month-old son during a SWAT standoff at Kirkland's house at 860 Ridgeway Ave. He is convicted three months later of two counts of unlawful restraint and sentenced to 115 days in jail.
Sept. 17, 2007 - The Rev. Walter Bledsoe seeks a restraining order against Kirkland on behalf of members of the Bledsoe family. Court records do not say why he sought the order, but a judge granted it in December 2007, ordering Kirkland to stay away from the Bledsoes.
Sept. 26, 2007 - Kirkland solicits sex from his girlfriend's 13-year-old daughter. He is convicted in March 2008 of importuning and sentenced to one year in prison. The judge designates him a sex offender, requiring him to register his address with the sheriff's office.
Oct. 20, 2008 - He is released from prison for the importuning case and ordered to spend five years on parole. He enters the Pogue Rehabilitation Center, a halfway house in Over-the-Rhine run by Volunteers of America.
Feb. 27, 2009 - Kirkland fights with another halfway house resident at 11:30 p.m. Police are called, but Kirkland is not arrested because the other man refuses to press charges. Halfway house managers throw Kirkland out for breaking the rules by fighting, but they do not notify his parole officer for two days. Kirkland does not immediately register a new address with the sheriff as required by law
March 1, 2009 - Kirkland is accused of breaking into 860 Ridgeway Ave., hiding in the bathroom and attacking Frederick Hughes with scissors. Hughes suffers at least 10 stab wounds but survives. Kirkland flees. A warrant is issued for his arrest on charges of aggravated burglary and felonious assault.
March 2, 2009 - Kirkland's parole officer is notified of his release from the halfway house and begins looking for him.
March 4, 2009 - A second warrant is issued for Kirkland's arrest because he failed to register his address with the sheriff after his release from the halfway house.
March 5, 2009 - Kirkland is accused of threatening Roberta Baldwin, the mother of his child, with a knife. He flees and another warrant is filed against him on charges of domestic violence, aggravated menacing and violation of a protection order.
March 8, 2009:
3:45 p.m. - Esme Kenney, 13, goes for a jog near her house in Winton Hills.
4:15 p.m. - Esme's parents call police when their daughter is late returning home. Police begin looking for her.
11:30 p.m. - Police find Kirkland sleeping against a tree in the woods near Esme's house. Her watch and iPod are in his pocket, police say.
March 9, 2009 - Police find Esme's body in the woods at 3:10 a.m., about 100 yards from where they found Kirkland sleeping. She was strangled and the lower part of her body burned. Authorities say her attacker attempted to sexually assault her. Police arrest Kirkland and charge him with murder.
---
Coroner: Esme strangled
Man charged with murder of teen has killed before
By Sharon Coolidge and Dan Horn
March 10, 2009
Hamilton County Coroner O'dell Owens said today that 13-year-old Esme Kenney was strangled to death and that her killer attempted to sexually assault her and set her body on fire.
"She was violently strangled, asphyxiated, by her neck," he said. "Probably a piece of cloth or rope was used."
There was also an attempt of a sexual assault, he said. Then, her killer set a fire to try to cover up the crime. Coroner's officials found burns on the lower part of her body, around her upper thighs, he said. Owens said her clothes were used to start the fire.
"This is a sad case and I hope it comes to a conclusion that will satisfy the citizens of Cincinnati," Owens said.
When asked if there was evidence Kenney was tortured, Owens said no. But, he added, there is evidence she was "hit or poked."
"The strangulation was certainly very severe, very severe," he added.
Anthony Kirkland, 40, is facing eight charges: murder, abduction, aggravated burglary, felonious assault, domestic violence, aggravated menacing, violation of a protection order and failure to provide notification related to Esme's death and three other crimes in the last 10 days. He is in jail under a $5.3 million bond.
Police knew that Kirkland was dangerous long before they found him sleeping Saturday night in the woods of Winton Hills near the body of Esme. They knew that he had fatally beaten and burned a woman more than 20 years ago. They knew that he was a convicted sex offender. They knew that a halfway house had evicted him in late February and that he was suspected of a crime spree that included an assault, a stabbing and threats against the mother of his child.
So when they found Kirkland on the edge of the wooded area near where Esme went jogging, her watch and iPod in his pocket, they immediately suspected the worst.
They found the girl's body three hours later, about 100 yards away, hidden under brush in the heavily wooded area across the street from her home.
The question many now are asking is why a man with Kirkland's criminal history - a man authorities say might be linked to two unsolved homicides - was walking free in the first place.
"We are examining everything in this case, including why somebody like this is walking around on our streets," Hamilton County Prosecutor Joe Deters said. "Frankly, it doesn't surprise me anymore, but it is very upsetting."
Cincinnati police say they are looking at Kirkland in connection with the homicides of 45-year-old Mary Jo Newton and 14-year-old Casonya "Sharee" Crawford, whose burned bodies were found in secluded areas of Avondale in May and June of 2006.
Kirkland's arrest Saturday was not his first for a violent crime. He was convicted in 1987 of killing a woman by beating her and setting her on fire while she was still alive, a crime for which he served 16 years in prison.
While on parole for that crime, he was arrested in 2007 for asking a 13-year-old girl for sex. That landed him in an Over-the-Rhine halfway house run by Volunteers of America. The halfway house released him Feb. 27 after officials there said he got into a fight with another resident.
Police were called to the halfway house, but did not arrest Kirkland. Officials at the halfway house then released Kirkland, but did not notify his parole officer until two days later.
"We are examining what occurred," Chris Lohrman, president of Volunteers of America, said.
Cincinnati City Council members will hold a 1:30 p.m. press conference at City Hall to ask Gov. Ted Strickland to immediately shut down the Volunteers of America halfway house. The house is operated by the Ohio Department of Rehabilitation and Correction.
Esme left her Winton Hills home about 3:45 p.m. Saturday to jog around a reservoir, a route she had taken many times with her parents.
Saturday, she went alone, but her parents knew when she was leaving and expected her home within a half-hour, Cincinnati police spokesman Lt. Mark Briede said.
When she wasn't back in that allotted time, they called police, who responded to the home and took a missing person's report.
Police started searching immediately, Briede said.
The news that Esme was dead spread quickly through her neighborhood and school. Flowers adorned her locker at the School for Creative & Performing Arts, and visitors bearing flowers flocked to the family home in Winton Hills.
Relatives said Esme was a talented musician who played guitar and pursued with a passion anything that interested her. They said she wanted to learn as much as she could about the world around her.
"Esme had an enthusiasm for everything she did in life," her brother, Brian, said. "Her personality was giving, kind and open-hearted. Her enthusiasm was infectious."
As friends and family mourned Esme's loss, some also expressed anger and frustration over Kirkland's suspected involvement.
"Parents are outraged," Leuna Kelly, of Northside, said as she picked up her child and friends Monday at SCPA. "His criminal record is unbelievable. He was building up to this. He took a light and put it out."
Esme's cousin, Brad Kenney, said the family would not comment on the investigation, but he said the tragedy is another reminder that the justice system needs to do a better job identifying the criminals who can be rehabilitated and those who cannot.
"There are some criminals that are absolutely beyond rehabilitation and need to be kept permanently locked up," he said.
Authorities had been looking for Kirkland for more than a week, ever since his release from the halfway house.
Prison records show Kirkland was sentenced in 1987 to seven to 25 years in prison on charges of voluntary manslaughter and aggravated arson. Kirkland, who was 18 at the time, was charged with murder and arson for assaulting Leola Douglas, dousing her with lighter fluid and setting fire to her. Douglas apparently was alive when Kirkland set the fire, and her severely burned body was found at the top of stairs leading into Kirkland's house in Walnut Hills.
Kirkland served 16 years and was released Sept. 3, 2003.
In January 2005, Kirkland was accused of breaking into a neighbor's Evanston home and raping her at knifepoint. He was acquitted of that charge.
He was convicted twice in 2007, once for threatening to kill his 18-month-old son and again for soliciting sex from a 13-year-old girl. He also appeared in court after a group of people sought a protection order against him. Court records don't say why they wanted protection, but a judge ordered Kirkland to stay away from them.
Hamilton County Common Pleas Judge Melba Marsh sentenced Kirkland to the one-year maximum sentence for soliciting sex from the teenage girl, followed by five more years on parole. Marsh also designated Kirkland a sex offender and ordered him to annually register his name on a public list any time he moves.
Marsh recalled the case and described Kirkland as "sinister."
"From testimony, there is no doubt about it, he was a predator," Marsh said.
Kirkland finished the prison term Oct. 20, 2008, then was ordered to the Pogue Rehabilitation Center, the Over-the-Rhine halfway house.
Events at the halfway house on the night of Friday, Feb. 27, set in a motion a crime spree, according to the Adult Parole Authority, police and court records.
Kirkland fought with another inmate late that night.
Because fighting isn't allowed, Kirkland was thrown out. Police escorted him away but did not arrest him because the other resident wouldn't press charges.
By leaving and not registering his address elsewhere, Kirkland broke the law.
Volunteers of America didn't report Kirkland leaving until the following Monday morning, according to Lohrman and Andrea Carson, a spokeswoman for the parole authority.
Lohrman said workers have no way of contacting parole officers on the weekend. Carson disputed that, saying workers there have contact information for parole officers.
Briede said it's unclear what information officers had about Kirkland when he was leaving.
Cincinnati City Councilman Chris Monzel called on state officials to stop sending sex offenders to Cincinnati for treatment and to help close the Pogue Center, something he'd asked the state to do in 2006.
"For years, the Volunteers of America have been running facilities in Cincinnati that have made our city a virtual dumping ground for sexual predators from all over the state," Monzel said. "It's time for this facility to close once and for all, and the only way this is going to happen is if the state stops paroling them here after being released from prison."