Anthony John HARDY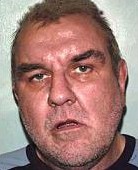 A.K.A.: "The Camden Ripper"

Classification: Serial killer
Characteristics: Necrophilia - Dismemberment - Diagnosed with bipolar disorder
Number of victims: 3
Date of murders: 2002
Date of arrest: January 2, 2003
Date of birth: May 31, 1951
Victims profile: Sally White, 38 (his flatmate) / Elizabeth Valad, 29, and Bridgette MacClennan, 34 (prostitutes)
Method of murder: Strangulation
Location: London, England, United Kingdom
Status: Sentenced to life in prison on November 25, 2003
---
Anthony John Hardy (born May 31, 1951) is an English serial killer who was convicted of murdering three women in London.
Early life
Born on 31 May 1951 in Burton upon Trent, Staffordshire, Anthony Hardy had an apparently uneventful childhood and excelled in school and college, particularly in engineering.
He married and fathered two sons and two daughters, but his wife divorced him in 1986, accusing him of domestic violence. In 1982 Hardy had been arrested for trying to drown his wife but the charges were later dropped.
After the divorce, Hardy spent time in mental hospitals, diagnosed with depression. He lived in various hostels in London, picking up convictions for theft and being drunk and disorderly. He was arrested in 1998 when a prostitute accused him of raping her, but the charges were dropped due to lack of evidence.
Murders
In January 2002, police were called to the block of flats that Hardy lived in after a neighbour complained that someone had vandalised her front door and that she strongly suspected Hardy. When the police investigated Hardy's flat they found a locked door, and despite his original claims to the contrary, police found that Hardy had a key. Investigating the room, the police found the body of a dead woman lying on a bed. She was identified as Sally White, 38, Hardy's flatmate.
A coroner subsequently determined that White had died of a heart attack, even though she was found naked in a locked room with cuts and bruises to her head.
Hardy spent a short time in jail for the vandalism offence then released.
On December 30, 2002, a homeless man hunting for food in some bins found some of the dismembered remains of two women found stuffed in bin-liners. The victims were identified as Bridgette MacClennan, 34, and Elizabeth Valad, 29.
Arrest and trial
The investigation lead to Anthony Hardy, who was arrested a week later. He had gone on the run but been spotted by an off-duty policemen when he went to a hospital to collect his prescription for psychiatric drugs. A search of his flat found that there was evidence, including old bloodstains, that indicated the two women had been killed and dismembered there. Both had died over the Christmas holidays.
Under arrest, Hardy simply said "No comment" to every question put to him by police. He was eventually charged with the murders of both MacClennan and Valad, as well as that of Sally White, the woman whose death had originally been put down to natural causes.
At his trial in November 2003, Hardy, despite his initial lack of cooperation with the police, abruptly changed his plea to guilty to all three counts of murder. The 52-year-old was then given three life sentences.
Because of Hardy's history of psychiatric problems and violent behaviour, an independent enquiry was announced into his care.
Police have been reported to believe that Hardy was likely to be connected to the unsolved cases of two prostitutes found dismembered and dumped in the Thames, and up to five or six other area murders that bore marked similarities to the ones for which he was convicted, but there is not enough evidence available directly implicating him in the murders for further action.
In May 2010, a High Court judge decided that Hardy should never be released from prison, placing him on the list of Whole life tariff prisoners.
Mr Justice Keith, sitting in London, said: "This is one of those exceptionally rare cases in which life should mean life."
In popular culture
After Hardy was imprisoned controversial British rap artist Plan B released a song about Hardy, dubbing him the 'Camden Ripper'. The song describes how Hardy had psychiatric problems and was able to carry out the murders because of "neighbours who were always out raving". Hardy is also mentioned, and his flat pointed out, in the music video "Guided tour of Camden" by Charlie Sloth. The song talks about a fictional fifth victim, Suzanne Smith. Hardy was the subject of a Channel 4 documentary, "The Hunt for the Camden Ripper", broadcast in 2004. It was narrated by Juliet Stevenson and directed by Olly Lambert.
Wikipedia.org
---
Man given life for triple murder
BBC News
Tuesday, 25 November, 2003
A man has been jailed for life for killing three women to satisfy his "depraved and perverted" sexual cravings.
Anthony Hardy - who had been released from a psychiatric hospital after doctors thought he would be no danger to the public - dismembered two women and left their body parts in a bin near his north London home.
Months earlier another woman had been found dead in his flat - but her death had initially been put down to natural causes.
Hardy, 53, of Camden, pleaded guilty at the Old Bailey to murdering Sally White, Elizabeth Valad and Bridgette MacClennan.
In sentencing him, judge Mr Justice Keith said: "Only you know for sure how your victims met their deaths but the unspeakable indignities to which you subjected the bodies of your last two victims in order to satisfy your depraved and perverted needs are in no doubt."
Parts of the dismembered remains of Miss MacClennan, 34, and Miss Valad, 29, who both lived in London, were found in bin bags in the early hours of 30 December 2002.
The body of Miss White, 31, who also lived in London, was found in his flat in January last year.
And the Metropolitan Police also revealed that Hardy had been investigated for three rapes, but there was insufficient evidence to bring a case against him.
Richard Horwell, prosecuting, said a tramp scavenging for food in a pub bin on 30 December last year made a "gruesome discovery".
Mr Horwell said the three prostitutes died in Hardy's home.
"We do not profess to have every piece of this disturbing jigsaw, but the defendant had an obsession with pornography and liked to dominate women," Mr Horwell said.
"A motive for the murders we suggest is that he decided to kill these women in order to photograph them in various positions which he had arranged when were dead."
He said Hardy had been in the process of preparing Miss White to be photographed when he was disturbed in January by police who found her naked body when investigating a dispute Hardy had with a neighbour.
He was arrested for murder but a post mortem examination found she had died from a heart attack and he was released.
He later spent time at St Luke's Hospital in Muswell Hill, north London, in relation to the dispute with the neighbour but was released in November.
A month later his second and third victims were killed.
Mr Horwell said all three victims were crack addicts and were financing the habit through prostitution.
After the discovery of the body parts by the tramp, Hardy's flat was searched and the torso of Ms Valad was found.
Post mortem tests found she had been strangled.
She was later identified through DNA as there was no head or hands.
Malcolm Swift QC, defending, said earlier that Hardy - who had originally denied the murders - "accepts he used excessive force in the course of otherwise consensual but extreme sexual activity but maintains he did not have an intention to kill."
Detective Chief Inspector Ken Bell said outside court: "Hardy is manipulative and evil. He is highly dangerous to women."
Mr Bell said he was satisfied with the initial investigation into the death of Ms White.
He said: "Without doubt Sally White died of a heart attack. What the investigation could never have known at the time was the background of Hardy in relation to his obsession with prostitutes and his sexual activities.
"Evidence from the murders committed a year on led me to examine the case of Sally White and to go back to the Home Office pathologist and ask him to reassess his findings."
---
Anthony John Hardy: The Camden Ripper
By Rachael Bell

River of Blood
On December 17, 2000, a man walking along the River Thames in West London noticed something unusual floating in the water. As he drew near, he realized that the object was the upper body of a woman. The rest of her body had been severed at the waist.
Police were immediately called to the scene near Church Road in Battersea and the woman's remains were drawn from the river. Medical examiners later speculated that she had been in the water for a couple weeks and had likely been cut by a sharp instrument such as a sword.
According to a December 29, 2000, BBC News article, the woman had two distinct characteristics, a tattoo and a twisted lateral incisor tooth that the police hoped would help identify her.
It didn't take long for the relatives of the victim to come forth after seeing pictures of the tattoo in the local newspapers. The young woman was identified as Zoe Louise Parker, 24, who worked as a prostitute in the Feltham and Hounslow area. In a January 5, 2001, BBC News article, her mother described her as "a loving, caring daughter" who suffered from learning disabilities. The family was devastated by the loss and appealed for any information concerning their daughter or her murder.
Police hoped to find the killer before he struck again. However, they had no strong leads in the case and no suspects. Less than two months later another horrific crime shocked the community.
In late February of that year, three 10-year-old boys fishing in the Regent's Canal at Camden retrieved a bag from the murky water. Upon opening it, the boys were mortified to find human body parts. Police were contacted and a search of the area immediately commenced.
During a sweep of the canal, investigators found approximately six bags, which contained various body parts wrapped in bin liners. Bricks had been used to weigh down the bags. Not all of the woman's body was accounted for. According to a March 2001 Birmingham Evening Mail article, the authorities suggested that the rest of her body was either still in the canal wrapped in bags or being kept by the killer as a trophy.
The woman was later identified as Paula Fields, 31, of Liverpool, who had lived in the Highbury Grove area for a couple years before her death. She was a mother of two who worked as a prostitute to support her 150 a day crack cocaine habit. Paula was last seen getting into a red car on December 13. The authorities speculated that a hacksaw was likely used to dismember her body.
Initially, Paula's ex-boyfriend, who had a violent criminal history, was suspected of the gruesome murder. However, there was no evidence indicating that he was involved in the crime. Police eventually let the man go and began the search anew for a suspect.
In December 2002, a series of equally horrific crimes occurred in the Camden area. Even though police initially denied any link between the new victims and Zoe and Paula's murders, it was later speculated that the same person might have been involved.
The similarities between the cases were just too much to ignore. By January 2003, the police had a new suspect in custody, Anthony Hardy, 51, an unemployed mechanical engineer. His gruesome activities later earned him the nickname "the Camden Ripper."

Anthony Hardy
According to a November 2003 article in The Daily Mail, Anthony John Hardy was born in 1951 in Burton-on-Trent, Staffordshire and was the son of a coal miner. From an early age Hardy yearned to escape the lower middle-class lifestyle in which he was raised. He worked hard in school and excelled academically. Ultimately, he was accepted at London's Imperial College to study engineering.
During the mid-1970s, Hardy met and married Judith Dwight, with whom he attended university. The couple moved to Tasmania, Australia, where they raised their two boys and two girls. However, Justin Davenport and Hugh Dougherty reported in a November 2003 article in The Evening Standard that "from as early as 1982 Hardy displayed symptoms of mental illness."
The Daily Mail article claimed that during that year, Hardy tried to kill Judith by bludgeoning her over the head with a water bottle, "before trying to drown her in the bath." No charges were filed against Hardy and he checked himself into a psychiatric clinic in Queensland following the incident. He remained there for several weeks before returning back to Britain.
The couple filed for divorce in 1986. Judith maintained custody of the children and like Hardy, moved back to Britain to begin a new life. Shortly after returning to his home country, Hardy began stalking Judith, which led to her filing a restraining order against him. Davenport and Dougherty claimed that he broke the restriction order and as a result he was temporarily imprisoned.
Following his release, Hardy sought psychiatric help at outpatient clinics. According to Jeanette Oldham's January 2003 article in The Scotsman, he was diagnosed with, "peripheral neuropathy," a disorder which is known to cause depression. He was also diagnosed with manic depression and prescribed medication to reduce symptoms.
In the early- and mid-1990s, Hardy was homeless and spent much of his time living in various hostels throughout the city. During that time, Hardy began abusing drugs and alcohol, which further exacerbated his psychological problems. He got into trouble with the law on several more occasions for aggressive behavior and theft for which he served a short stint in jail.
Davenport and Dougherty reported that in 1998 Hardy was arrested for "indecent assault after a prostitute claimed he had raped her" but the charges were later dropped and he was released. A January 2003 BBC News article reported that he was also investigated for three other rapes, yet, "there was insufficient evidence to bring a case against him." However, he was ordered to seek psychiatric counseling, which he took advantage of at a local hospital. He was eventually discharged and referred to out patient care.
In 2000, Hardy moved into a one-bedroom public housing flat on Royal College Street in Camden. Oldham suggested that his new residence was located a short distance from King's Cross, an area where prostitutes frequented. It was a location that Hardy deliberately chose for that very reason. The neighborhood would become his hunting grounds.
In January 2002, Hardy caught the attention of police once again when he was caught pouring battery acid into a neighbor's mailbox. At around the same time a concerned neighbor told police that they believed something was amiss at Hardy's flat. The tip led to a gruesome discovery.
When police arrived at Hardy's residence, they found the bedroom door locked. When they broke it open they found the corpse of a young woman lying naked on his bed. The Daily Mail reported that there was evidence the woman suffered from "cuts to her head, bite marks and bruising," indicating that she might have been murdered. However, pathologists claimed that she died of a heart attack and not foul play.
The woman was later identified as Sally Rose White, 38, a prostitute from the Kings Cross area, who was known to have an addiction to crack cocaine. The Daily Mail suggested that Sally suffered from brain damage and behavioral problems caused by a birth-related spinal cord injury. It was believed that her condition, which worsened with age and lack of treatment, coupled with her addiction to drugs resulted in her heart attack. However, her death from "natural causes" would later be questioned when the remains of other women were discovered in Hardy's flat.

The Bin Murders
On December 30, 2002, a homeless man foraging in garbage bins for food came across a horrible discovery. Within one of the bags he found human remains, including severed sections of two legs. The homeless man took the remains with him to a nearby hospital where the police were contacted.
Upon their arrival at the crime scene, investigators immediately cordoned off the area around the bins, which was located behind a pub on Royal College Street. Officers searched the garbage container and found approximately eight more bags containing various body parts. According to a December 2002 BBC News article, the torso of a young woman was also found "in a wheelie bin about 100 yards from the original discovery."
The body parts were taken to St. Pancras mortuary to be examined by pathologists. The cause of death was difficult to establish because the heads and hands of the victims were still missing. Yet, pathologists were able to determine that the remains were that of two different women, who were likely murdered sometime over the Christmas holidays. DNA tests were conducted in the hopes that it would help investigators uncover the identity of the women.
The Daily Mail suggested that a "trail of blood" led the police to Hardy's flat located a short distance from where the bodies were discovered. They promptly obtained a warrant and searched his ground floor apartment, where they found a great deal of incriminating evidence. At the time of the search Hardy was nowhere to be found.
A November 2003 article by Jeff Edwards and Don Mackay in The Mirror, reported that investigators discovered in Hardy's flat a "hacksaw with human skin still attached to the blade." Moreover, an electric jigsaw power tool was found, pornographic magazines were scattered about, a woman's black stiletto shoe rested on the windowsill, blood was found in the bathroom and a devil's mask lay alongside a note on a table reading "Sally White RIP." However, one of the most incriminating pieces of evidence found at his apartment was a woman's torso wrapped in bin liners.
Following the gruesome discovery, a massive search was launched to find Hardy who had gone missing for several days. It was suspected that he fled town. However, a CCTV video surveillance camera caught him on tape on January 1 trying to fill a prescription for his diabetic medication at a London hospital. A January 2003 BBC News article claimed that Hardy shaved off his beard in an attempt to alter his appearance.
During an interview with hospital staff, officers learned that Hardy spent four hours awaiting his medication. It was speculated that he had been drinking because he smelled of alcohol. According to Oldham, Hardy became "panicky" and left the hospital without receiving any medication after staff tried to convince him to go to a hostel.
The BBC News article reported that a member of the public had seen Hardy with a young woman named Kelly Anne Nicol, 24, shortly after the Christmas holidays. Family members and police were concerned for her safety, fearing that she might be Hardy's next victim.
However, their fears were alleviated when she contacted her parents to let them know she was okay. Even though she had contact with Hardy who repeatedly tried to persuade her back to his apartment, she did not allow herself to be influenced by him. It was a move that surely saved her life.
On January 2, a local citizen contacted police after spotting Hardy at Great Ormond Street Hospital for children in central London. Police converged on the scene a short while later and found Hardy in the area where he was last witnessed. He was promptly arrested and held at a local police station. It was there that he would reveal the full extent of his crimes.

Elizabeth Valad and Brigitte MacClennan
Not long after Hardy was apprehended, investigators were able to obtain the identification of two of the victims whose remains were discovered at his home and in the trash bin. They were identified as Elizabeth Selina Valad, 29, of London and Brigitte MacClennan, 34, of Camden. The two women were found to have a lot in common.
Bob Graham suggested in a September 2003 article in The Scotsman, that Elizabeth was a rebellious woman who "lived a wayward life" from as early as her teens. Born in Nottingham, England, in 1972, Elizabeth was the only child of Iranian professor Hassan Valad and his British wife Jackie. The couple lived a short while in America. Yet, the marriage broke up when Jackie decided to return with Elizabeth back to Nottingham. At the time, Elizabeth was about one year old.
Jackie was quoted in Graham's article saying that her daughter was "a very difficult child" who "mixed with the wrong people" as a teenager. She further stated that Elizabeth dropped out of school and moved to London by herself at age 16. From that point there was little contact between the two.
The Daily Mail reported that at age 18, Elizabeth began a relationship with a man with whom she lived with in London. Shortly into the relationship, Elizabeth became pregnant and later gave birth to her little girl. The three lived with one another for a brief period before Elizabeth left her newly formed family in search of a different lifestyle.
It was further reported in The Daily Mail that Elizabeth worked in a massage parlor where she became involved with a married millionaire, who set her up in an expensive apartment and provided her with luxurious gifts. After some time, she moved out and started to date other people. The article stated that she "began to take crack cocaine and went back to prostitution to fund her lifestyle." Her addiction eventually led to her death. Hardy was thought to have played upon his victim's vulnerabilities by luring them to his flat with the promise of money or drugs.
It was Elizabeth's torso that was found at Hardy's residence and her legs that were discovered by the homeless person in the bin. It was difficult for investigators to identify her initially because her hands and head were never found. However, they were able to obtain a positive ID on her by processing the serial numbers found on her breast implants.
Brigitte MacClennan's identity was revealed on January 6, during a brief hearing at a Hendon court where Hardy was charged with the murders. Brigitte, whose torso and other body parts were found in garbage bins, was identified through her DNA. Like Elizabeth, her head and hands were never found.
According to a Tahira Yaqoob and Michael Seamark's January 2003 article in The Daily Mail, Brigitte, a native New Zealander and mother of two boys, worked as a prostitute in Camden. The money she earned from selling her body was mostly used to finance her crack cocaine addiction. Hardy was believed to have been one of her customers, which is how she ended up in his flat. The article suggested that Brigitte was murdered "on or before December 30, 2002," at around the same time Elizabeth was killed.
The murders of Elizabeth and Brigitte led to a reinvestigation into Sally White's death of alleged "natural causes." It was believed that Hardy might have actually murdered her and simply got away with it when the pathologist incorrectly diagnosed her cause of death as a heart attack. They just had to prove their theory. However, after a brief inquest it was determined that Sally had indeed died of natural causes related to chronic heart disease. The findings would later be disproved following surprising new evidence brought forth by Hardy.

Trials and Confessions
Hardy's murder trial began at The Old Bailey Courthouse in November 2003. During the onset of the trial, he made a startling confession. He not only pled guilty to the murders of Elizabeth and Brigitte but also that of Sally White, who was thought to have died of natural causes. He had previously denied murdering the women.
A November 2003 article by Hugh Dougherty and Finian Davern in The Evening Standard, suggested that the confession discounted the conclusions of previous pathological reports into Sally's death and threw into question the credibility of the medical examiners that worked on her case.
During the trial it was revealed how each woman succumbed to their gruesome demise. Hardy was said to have lured all of the women to his apartment with the offer of money. He then engaged in extreme sex with the women before strangling them.
Davenport and Dougherty suggested that Hardy was a "pornography-obsessed necrophiliac" who achieved sexual gratification by posing the nude bodies of his victims after death and taking "explicit photos of their naked corpses."
In fact, it was suggested in a November 2003 BBC News article that his primary motivation for committing the murders was so that he could photograph them. It was also suggested that at the time police found Sally White, Hardy was likely "in the process of preparing her body for photographs. She too would have likely ended up in the trash bin had the police not interrupted his gruesome activities.
According to Edwards and Mackay, Hardy had taken about 44 pornographic pictures of Elizabeth and Brigitte, which he allegedly sent to a friend. The pictures were later turned into the police. They claimed that one of the macabre photographs depicted Elizabeth lying posed on the bed with her facial features obscured by a devil mask and a baseball hat, both of which were later found at Hardy's flat during the search.
After Hardy had finished with his victims, he used a hacksaw to dismember their bodies in his bathtub. Evidence of his victims' blood was found in his bathroom. Oldham reported that when the police interviewed neighbors after the discovery of the bodies, they claimed to have heard drilling sounds "at all hours of the day."
BBC News reported that the judge overhearing the case, Justice Keith, said to Hardy at the conclusion of the trial, "Only you know for sure how your victims met their deaths but the unspeakable indignities to which you subjected the bodies of your last two victims in order to satisfy your depraved and perverted needs are in no doubt."
On November 25, 2003 Hardy was given three life sentences for the murders. An article in The Guardian Unlimited said that the judge would later decide whether he could ever be released on license.

Failure of the System
In January 2002, following the discovery of Sally White's body and Hardy's arrest for having poured acid into a neighbor's mailbox, he was detained in the mental ward at St. Luke's Hospital in Muswell to undergo a psychological evaluation. The Daily Mail reported that while Hardy was being evaluated, he made sport of conning psychiatrists. The article quoted a friend of his who said that Hardy believed he was "cleverer than they were." However, mental health experts saw through him.
Despite Hardy's efforts to fool them, psychiatrists found Hardy to be a risk to the community, especially women. Edwards and Mackay quoted Dr. Alan Stuart-Reid, who warned that, "His behavior is characterized by impulsiveness, lack of forethought about the consequences of his actions, seriously irresponsible behavior, inability to learn from experience and lack of concern for others' feelings." Moreover, Stuart-Reid also said that there was a strong chance that if he were reintegrated back into society he would likely re-offend and "cause others serious physical or psychological harm."
Despite repeated warnings from health care professionals, Hardy was released in November of that year. A panel, made up of three health managers made the decision after having found Hardy of little threat to society. Davenport and Dougherty said that their decision was allegedly based on reports by psychiatrists that he was of "low to medium risk."
However, Deborah Orr suggested in her November 2003 article in The Independent that the panel actually failed to read the report put forth by psychiatrists that warned against Hardy's potentially violent behavior. It turned out to be a fatal error.
Martin Bright and Jo Revill reported in their January 2003 article in The Observer that a spokeswoman for the Camden and Islington Mental Health Trust "confirmed that Hardy was under supervision throughout Christmas and even kept an appointment with his supervisory group outside the hospital on December 30, the day the vagrant first discovered the body parts behind a pub in Camden Town." Yet, even though he was under supervision it was extremely limited.
According to The Daily Mail, health supervisors were actually "so scared of him they refused to go to his council flat, agreeing to meet him only in cafes." Their fears should have been enough to raise the alarm bells about his behavior but nothing was done about it and Hardy remained free to roam the streets.
Following Hardy's arrest, a public inquiry was held to determine why he was released when he was such an obvious threat to society. Orr claimed that there was increasing pressure to dismiss the panel of three health managers from their duties.
However, some argued that the panel should not have been faulted for falling victim to Hardy's manipulative psychotic behavior and that the blame rests solely on the offender. Regardless, the fact remains that had Hardy been kept in the hospital, Elizabeth and Brigitte would likely be alive today.
CrimeLibrary.com