Anthony Allen SHORE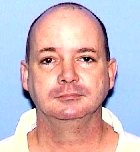 A.K.A.: "The Strangler"

Classification: Serial killer
Characteristics: Rape
Number of victims: 4 - 5
Date of murders: 1986 / 1992 - 1995
Date of arrest: October 24, 2003
Date of birth: June 25, 1962
Victims profile: Laurie Lee Tremblay, 15 / Maria Del Carmen Estrada, 21 / Diana Rebollar, 9 / Dana Sanchez, 16
Method of murder: Strangulation
Location: Harris County, Texas, USA
Status: Sentenced to death on November 15, 2004
---
Summary of Incident

On 09/26/1986, in Harris County, Texas, Shore kidnapped a fifteen year old white female and strangled her to death with a cord. Shored then dumped the victim's body behind a Ninfa's Restaurant.
On 04/16/1992 in Harris County, Texas, Shore kidnapped a twenty-one year old Hispanic female, sexually assaulted her and strangled her to death with a cord. Shore then dumped the victim's body behind a Dairy Queen Restaurant.
On 10/19/1993, Shore entered the home of a fourteen year old female, bound and sexually assaulted her, and strangled her to death. Shore then fled the scene on foot.
On 08/07/1994, Shore kidnapped and sexually assaulted a nine year old female causing her death. Shore then dumped the victim's body behind an abandoned commercial building.
On 07/06/1995, Shore kidnapped a sixteen year old Hispanic female and sexually assaulted her causing her death. Shore then dumped the victim's body in a field.

Co-defendants
None
Race and Gender of Victim
Two Hispanic Females, One White Female, and Two Unknown Females
Anthony Allen Shore (born June 25, 1962) is a serial killer that is responsible for the slayings of four women. He operated from 1987 to 2000, and known as the "Tourniquet Killer" since he used a ligature with a either a toothbrush or bamboo stick to tighten or loosen the ligature to control them. The instrument was similar to a twitch, which is used by farmers to control horses. He was born in North Dakota.
Murders
Maria del Carmen Del Estrada
Maria Carmen Del Estrada was an illegal Mexican immigrant from the state of Guerrero who came to the United States to have a better life. She was a small, petite woman, standing at a height of 5 foot 1 inch and weighing 104 pounds. She was only twenty one years old, and worked as a nanny with her best friend, Rosa. On April 16, 1992, Carmen's half naked body was found in back of a Dairy Queen. She had been found sexually assaulted.
Diana Rebollar
Diana Rebollar, 9 years old, lived in the Heights area of Houston, at the front of a small duplex. One day, she headed out to the neighborhood store to buy a bag of sugar. Employees of the store saw her leaving the store safely, but she never returned home. She was found the next day behind a house that was known to be occupied by the homeless. One lead for police was given by a neighbor who described a van that frequented the area. She was connected to the Carmen Del Estrada case by the killer's method of operation, since a tourniquet was used as the murder weapon. Diana was murdered two years after Carmen.
Dana Sanchez
Dana Sanchez was walking to her boyfriends house when Shore offered her a ride in his car. He made advances to her, but she told him that she had a boyfriend. She was never seen again. Seven days later an anonymous caller (Shore) led them to the highly decomposed body of Sanchez.
Evidence
In 2000, detectives pulled Carmen Del Estrada's case from the cold files and tested DNA evidence from underneath Carmen's fingernails and received a full genetic profile. Carmen's case grew cold, and would remain in the cold files for eight years. The profile was upload to Texas's DNA database, which contains all the DNA profiles of sexual offenders. Shore's DNA was in the database from a previous conviction of molesting his two daughters for which he was offered a plea bargain that resulted in probation. His DNA matched the DNA underneath Carmen's fingernails and he was arrested for her murder.
Eleven hours into his interrogation, Shore confessed to the murders of Carmen Del Estrada, Diana Rebollar and Dana Sanchez. He also confessed to the 1987 murder of fourteen year old Laurie Tremblay and the 1994 rape of a fourteen year old girl. Laurie Tremblay was walking to school when she was killed and dumped behind a Mexican restaurant. Detectives had no way of linking this killing to the other three murders, since Laurie was strangled with a ligature. When asked why he switch to a tourniquet, Shore replied, "because I hurt my finger while murdering Tremblay".
Trial and conviction
Despite Shore's confession of killing four people, and raping another, prosecutor Kelly Siegler decided to charge Shore for only Carmen Del Estrada's murder, since it contained the most forensic evidence. The jury found Shore guilty of capital murder and in the sentencing phase of the trial they learned that they had convicted a serial killer. During the sentencing phase, they put Shore's only surviving victim on the stand, who told a compelling story. Less than one hour later the jury sentenced Shore to death.
Anthony Allen Shore currently awaits execution on Texas's death row at Livingston, Texas. During his confession, Shore hinted that there were other murder victims, and he still remains the prime suspect in the I-45 serial murders.
Wikipedia.org
---
Serial Killer To Be Executed
October 29, 2004
The state of Texas will execute an admitted serial killer. A jury in Houston has convicted and sentenced Anthony Shore for strangling a 21-year-old Houston woman 12 years ago.
Shore admits to killing Maria del Carmen Estrada as well as two teenagers and a 9-year-old girl between 1986 and 1995. All of his victims were strangled and assaulted.
"A monster, absolute horrendous monster, capable of things that made this jury cringe as we showed them this week," Terese Buess, prosecutor, said.
Shore will not be tried for the other three murders because he received the death penalty for the murder of Estrada.
---
Serial killer asks his jury for death
October 23, 2004
Unusual request comes as the panel braces for evidence of 3 more slayings and several rapes.
Admitted serial killer Anthony Allen Shore is hoping to save his soul, but he wants the state of Texas to take his life.
"He believes it's time for him to sacrifice his life for what he has done," defense attorney Alvin Nunnery told jurors as the penalty phase of the capital murder trial began Friday.
Shore, 42, wiped away a tear and sniffled after his attorney explained his highly unusual request for a death sentence. He has instructed his lawyers not to cross-examine witnesses or make any other effort to persuade jurors to give him a life sentence for the strangling of at least four females over a nine-year span, Nunnery said.
"He's accepted the Lord into his life. He understands that while he would ultimately be free from the pain and penalty of sin — that is, eternal damnation — he has to pay the consequences for what he did," Nunnery said.
Jurors on Thursday convicted Shore of capital murder in the death of 21-year-old Maria Del Carmen Estrada, who was sexually assaulted, strangled with a nylon cord and left dead behind a fast-food restaurant in April 1992.
As the punishment phase began, jurors were bracing for evidence that he killed three additional females and raped several others, including two preteen girls in his own family.
Several jurors appeared horrified, with their hands covering their faces, when listening to testimony from one woman who said Shore broke into her family's home in 1993 when she was 14, tied her up and raped her.
"He said in a calm voice, 'I'm just here to rob your house,' " said the woman, now 25. Shore then covered her eyes and mouth with duct tape and bound her hands behind her back, she said.
'I had to do something'."He used a knife to cut off my panties," the woman said. "As I was screaming, he got upset and told me I was being too loud."
Then she felt hands around her throat. "I kind of came out of my stupor and realized I had to do something. If I don't do something, I'm going to die," she said.
She was able to kick him away, but he threatened her before leaving the house.
"He said he knows everything about me. He'd been watching me come home from school. He knew that I played soccer," she said.
During the woman's testimony, Shore leaned back in his chair and stared at a pen he was tapping on the defense table.
Shore's sister, Regina Shore Belt, testified her brother had always displayed a "high, genius-level" intelligence, particularly as a musician.
"He could pick up an instrument he's never seen before and play it like he's been playing it his whole life," Belt said...But Belt did not ask the jury to have mercy on her brother.
"I and the rest of my family believe that he should have the death penalty," she said in court.
Shore, a former telephone repairman and wrecker driver, was arrested last year after new DNA tests on scrapings found underneath Estrada's fingernails. Shore's DNA was on file because he pleaded guilty in 1998 to molesting the girls in his family.
Officers' fears.Details also emerged about Shore's first known killing, the 1986 death of 15-year-old Laurie Lee Tremblay. Shore told police he offered her a ride to school one morning, then strangled her and left her dead behind a restaurant.
Privately, detectives were deeply troubled by the Tremblay death. None of her jewelry was taken, meaning it was not a robbery, said Sgt. John Swain, a Houston police detective who investigated Tremblay's death.
"We knew we had a serial killer working," Swain said. "I think that the Police Department danced around that. The powers that be didn't want to admit that, didn't want the public to panic."
After a search of Shore's garage and storage unit last year, detectives found several large collages on cardboard matting, compiled from tiny magazine cutouts of girls, lips and breasts, police said. They also found a black wig and a large box filled with pornographic magazines.
After each witness, Nunnery and defense attorney Gerald Bourque told state District Judge Caprice Cosper that they had no questions.
Prosecutors Kelly Siegler and Terese Buess warned jurors about the disturbing evidence they will have to hear, which will probably continue for several days next week.
"Evil lives among us," Siegler said. "And sometimes evil, as the evidence will show, comes in the form of someone who looks completely normal."
Shore insisted on asking the jury for a death sentence despite his attorney repeatedly counseling against it, Nunnery said.
"It's his case, at the end of the day. All we can do is advise him," Nunnery said.
If Shore is sentenced to death and waives all appeals, he could be sent to the death chamber in less than two years.
---
Accused Serial Killer Faces Murder Charges
Tuesday October 19, 2004
HOUSTON (AP) - The lawyer for a sex offender accused of strangling three girls and a woman told a jury Monday that his client comitted a ``terrible crime,'' but shouldn't have to pay with his life.
In his opening statement, defense attorney Gerald Bourque argued that Anthony Allen Shore not be convicted of capital murder in the 1992 death of Del Carmen Estrada, 21. That would spare his client from execution but send him to prison for anywhere from five years to life.
To prove capital murder, prosecutors must show Shore killed Estrada while committing another crime.
Prosecutor Kelly Siegler said Shore did just that: abducting Estrada and then sexually assaulting her while strangling her with a cord.
"The last eyes she ever looked into on this earth were of that man, the defendant,'' Siegler said, pointing toward Shore.
The defense says Estrada and Shore were acquaintances and she willingly got into his vehicle.
DNA evidence from beneath Estrada's fingernails linked Shore to her killing, prosecutors say. Following his arrest last October, police say he told of killing Estrada and the three girls between 1986 and 1995.
Shore, 42, is charged with capital murder in each of the four cases. Estrada's slaying is the first to go to trial. Police say they have no DNA evidence tying Shore to the other three cases.
The victim's half-naked body was found face down behind a fast-food restaurant hours after she left for work.
"When he was finished having his way with her, he left her ... like a piece of garbage,'' Siegler said.
The cord found around Estrada's neck was wound so tight it wasn't even visible, Houston police homicide Sgt. Hal Kennedy testified.
Authorities say Shore also confessed to killing 9-year-old Diana Rebollar, who was kidnapped, sexually assaulted and killed in 1994; Dana Sanchez, 16, whose body was found in 1995 after she never arrived at her boyfriend's house; and 15-year-old Laurie Lee Tremblay, found dead in 1986 after disappearing on her way to catch a bus. Tremblay was the only victim who was not sexually assaulted.
---
Prosecutors seeking death penalty
October 18, 2004
Prosecutors are seeking the death penalty against a registered sex offender charged with strangling three girls and a woman between 1986 and 1995, but a lawyer for the man says DNA evidence used by prosecutors is questionable.
Anthony Allen Shore was arrested last year after allegedly being linked to the 1992 slaying of Maria Del Carmen Estrada in Houston. Police said he then confessed to the other murders.
Opening statements in Shore's trial were set to begin after jury selection starts Monday. He faces the death penalty if convicted of capital murder in any of the four cases and his lawyer indicated DNA may prove crucial to the case.
"You would have to push a lot of buttons to get me to trust any DNA from any place," said Gerald Bourque, Shore's lawyer. "Their interpretation of what this evidence shows and my interpretation of what this evidence shows is significantly different."
Prosecutors contend Shore, 42, strangled three of the female victims with cord or rope as he sexually assaulted them. The fourth victim, like the others, was kidnapped and strangled but was not sexually assaulted.
Estrada, 21, was last seen when she left her home to walk to work. Her body was found hours later in the drive-through lane of a Dairy Queen. She had been strangled with a cord, police said...Detectives recently decided to apply new DNA technology to old samples and sent evidence in the case to a private lab in Dallas, allegedly linking Shore to the Estrada murder.
Houston Police Department homicide Capt. Richard Holland has said Shore confessed to Estrada's murder. Bourque disputes the claim, saying Shore gave a statement, not a confession. He also said that DNA evidence in the Estrada case is questionable.
Prosecutor Kelly Siegler said the case against Shore is "very strong."
Authorities said Shore also confessed to killing 9-year-old Diana Rebollar, who was kidnapped, sexually assaulted and killed in 1994; Dana Sanchez, 16, whose body was found in 1995 after she never arrived at her boyfriend's house; and 15-year-old Laurie Lee Tremblay, found dead in 1986 after disappearing on her way to catch a bus. Tremblay was the only victim who was not sexually assaulted.
Police have said they do not have DNA evidence connecting Shore to the other three slayings.
Since the mid-1990s, Holland said investigators had suspected at least three of the strangulations were linked and possibly the work of a serial killer. Advancements in DNA technology led to the match in the Estrada case, he said.
---
Suspected serial killer on trial
September 29, 2004
Police say Shore has confessed to killing three young women and a 9-year-old girl.
"He told me he would give me something that I didn't know about," said Harris County Sheriff's Lt. Danny Billingsley, "and that is when he gave me the Laura Tremblay case."
A Jury is now being seated to hear the case against Shore in the murder of Maria Del Carmen Estrada. She was strangled in 1992.
Many investigators who worked the cases believe that there are other killings out there that Shore could be responsible for.
One case that remains a mystery, centers on a set of bones found just blocks from the home where Shore was living at the time of his arrest. The medical examiner's office was able to determine that they belonged to a young female, but nothing more.
The victim was wearing only a T-shirt. A looped cord was found nearby, loosely fitting what the police say is Shore's m.o.
"We don't have the person identified and until then there is not a lot that can be done. There is not a lot in that regard except being able to tie it to some missing persons report," said Billingsley.
One option still being considered is trying to build a face that could possibly be identified.
For now without a missing persons report, and with Shore already on trial, that case is not a focus.
Still, Lt. Danny Billingsley can't help but wonder. "I would stop short of saying that there are no cases out there. There may very well be other cases out there and he may be holding back a little something."
Shore is currently charged with four counts of capital murder. The victims were killed between 1986 and 1995.
September 26, 1986 - Laurie Lee Tremblay, 15, was found dead behind a restaurant in the 10600 block of Westheimer.
April 16, 1992 - Maria Del Carmen Estrada, 21, was abducted as she walked to work from her apartment at 7200 Shadyvilla. Her body was found hours later in a parking lot of a business at 6707 Westview.
October 19, 1993 - A girl, 14, was sexually assaulted in her home in the 1900 block of Portsmouth. She had come home from school to find the suspect in the kitchen. After assaulting her, the suspect fled and the girl survived.
August 7, 1994 - Diana Rebollar, 9, was abducted in the 6600 block of North Main as she was returning home from a nearby convenience store. Her body was found at 1440 North Loop. She had been sexually assaulted.
July 6, 1995 - Dana Sanchez, 16, was talking on a payphone at West Cavalcade at Airline. On July 14, her body was found on North View Park. This case was being investigated by the Harris County Sheriff's Department, which also has been involved in the overall investigation into the murders of the three other females.
Shore was arrested last October after DNA evidence allegedly linked him to the Estrada case.
Testimony is expected to begin October 18.
---
Confessed serial killer's trial to start
By Denise Davis - Citizen Staff
September 15, 2004
The trial of a former League City man, who police have called a serial killer, is set to begin Sept. 27.
Anthony Allen Shore, 42, was charged by Houston Police in October 2003 with the killings of two teenagers, a young woman and a 9-year-old girl between 1986 and 1995 after he confessed to the crimes.
Police said Shore confessed to killing Laurie Lee Tremblay, 15, Maria Del Carmen Estrada, 21, Diana Rebollar, 9, and Dana Sanchez, 16.
Also, Houston police officials are linking Shore to the 1993 sexual assault of a 14-year-old Houston girl who was attacked by a man who broke into her family's home after she returned from school.
Shore lived in League City until he was 13, which would have been in the mid-1970s, League City police said.
He attended Clear Creek High School.
League City Police questioned him in connection with the Calder Road Killings.
In 1983, Heidi Villareal Fye, 23, was found dead in the fields off Calder Road.
The bodies of three more women were discovered in the same fields in the years to follow.
The nude body of Laura Miller, 16, was found in the same fields in 1984. She had been sexually assaulted and strangled.
On Feb. 2, 1986, the body of an unidentified young woman police call Jane Doe, was found in the fields. In 1991, the body of another young woman, called Janet Doe by police, was found in the same area.
Fingernail scrapings from the unidentified woman known as Janet Doe were sent by League City Police to the same Dallas forensic lab that tested evidence from Houston. That investigation continues.
Other police agencies in the Bay Area also have been looking at Shore as a possible suspect in cases in their jurisdictions.
Since 1971, at least 18 women have been abducted or murdered along a 50-mile stretch of Interstate 45 between Houston and Galveston, prompting many residents and a tabloid to nickname the portion of roadway "America's Highway to Hell."
According to the Texas Department of Public Safety's Web site, Shore has been a registered sex offender since January 1998, when he received eight years probation for the sexual assault of two family members, ages 11 and 13. Their specific relationship to him is unknown.
All of the victims he is charged with killing were found in different locations in Houston.
Tremblay was found dead on Sept. 26, 1986 behind a restaurant in the 10600 block of Westheimer Road. Estrada's body was found partially nude on April 16, 1992 in the drive-through of a fast food restaurant at 6707 Westview.
Rebollar's badly beaten nude body was found Aug. 7, 1994 behind a vacant building at 1440 North Loop West. On July 6, 1995, police found Sanchez's body on North View Park.
Three of the victims - Estrada, Rebollar and Sanchez - had been sexually assaulted.
---
Those who know serial murder suspect recognized a dark side
By Tony Freemantle and Peggy O'Hare - The Houston Chronicle
Oct. 29, 2003
He was the piano man, a talented musician as comfortable on the keyboards as he was on a guitar. He wrote songs. He was cool, trustworthy, a charmer with a gentle touch.
He was also a stalker and a control freak. He raised the hair on the necks of some who met him. He molested two young girls in his family.
He charmed a woman 14 years his junior into marrying him -- and then drove her away in fear two years later when, she says, she awoke to find his hands around her neck.
As charismatic as he was, there was always something creepy about Tony Shore, something not quite right, something that only now is coming into focus for those who thought they knew him.
As Shore sat without bail in the Harris County Jail on Tuesday, charged with the predatory murders of a 9-year-old girl, two teenagers and a young woman, it was through the prism of hindsight that his former friends and lovers struggled to understand what he is accused of doing.
"Tony once told me he was going to make me famous," said Amy Lynch, a singer and artist who divorced Shore in 1999 after she said he tried to kill her. "I thought it would be because of our music. I didn't think it would be because I had been married to an evil man."
Houston homicide detectives announced Monday that Anthony Allen Shore, a 41-year-old former telephone company technician and tow-truck driver, was charged with four counts of capital murder.
He is accused of killing 15-year-old Laurie Lee Tremblay in September 1986, 21-year-old Maria Del Carmen Estrada in April 1992, 9-year-old Diana Rebollar in August 1994, and 16-year-old Dana Sanchez in July 1995.
All of the victims were strangled. Three were sexually assaulted. And all four cases had remained unsolved but not forgotten -- until a few days ago, when a speck of evidence that had been found beneath the fingernails of Estrada's left hand revealed a secret she took with her to the grave.
The break in the case came late last week, when DNA samples that had been obtained after Shore was charged with molesting two young family members matched the sample taken from beneath Estrada's fingernails.
DNA evidence links Shore only to Estrada's death so far, police said. But with references to infamous serial killers such as Ted Bundy, police said, Shore calmly and unemotionally admitted to the other killings during questioning over the weekend.
His arrest was a relief for the homicide detective who for years was haunted by the death of Diana Rebollar. It brought bitter closure to the parents of two victims. And it left Shore's ex-wife and friends sifting through their memories for clues, anything that may explain the supposed monster in their midst.
Amy Lynch fell under Shore's spell during her senior year at Pearland High School in 1994. She was a singer with a sultry voice; he was her piano man. He was 14 years her senior, and he had two children. In 1997, they eloped.
In 1998, Shore was charged with molesting two family members aged 11 and 13, and sentenced to eight years probation. Because she was so much under his control, Lynch said, she believed him when he proclaimed his innocence.
"He made me believe," she said. "I helped pay for lawyers. I liquidated my house. We sold all our musical instruments."
In early 1999, Lynch said, she woke up to find Shore choking her. She fled, and two days later filed for divorce.
"I think I was always scared of him," she said. "He dressed me up. He chose how I looked. He chose my hair color."
Shore's friends -- those who played music with him over the years and the parents of his childrens' playmates -- were stunned.
"We're all devastated," said Sherry Griffith, a friend whose child played with Shore's eldest. "We met through softball. We never saw any signs, but there was something, some of the things he'd say, that were strange. He always kind of scared us. We never really trusted him."
Houston homicide investigator Bob King, who kept a photo of the youngest victim, dressed in an Easter dress, at his desk for nine years, said the Rebollar case was one he never let go, one that haunted him because of her young age and innocence.
When her badly beaten body was found, the girl was wearing only a black Halloween T-shirt. A ligature, nearly identical to the one found on Estrada's body, was twisted tourniquet-style around her neck. She had been sexually assaulted.
"She was just a little kid -- a little, barefoot kid going to the store to get some sugar so her mom could make some lemonade," King said. "Three blocks there, and three blocks back."
For three years, the slain child weighed heavily on King's mind -- she was the first thing he thought of when waking up, the last person he envisioned before going to sleep. King stayed late every night during those initial years of the investigation, pursuing loose ends. The compulsion to work on Rebollar's case every day eventually passed, but King never put the file aside completely.
Rebollar's mother, convinced her daughter's slaying had been forgotten, cried when investigators went to her home Saturday to report Shore's arrest.
"She said, `My daughter never did anything, she didn't run the streets, she didn't deserve this,' " King recalled.
The break in the case came after investigators several weeks ago sent evidence from Estrada's fingernails, which had never before been tested, to Orchid Cellmark, a private forensic DNA laboratory in Dallas that specializes in testing old, degraded or very small DNA samples.
On Oct. 16, the Texas Department of Public Safety lab, using the Combined DNA Index System, matched that evidence to Shore, who had a bloodstain on file because he has been a registered sex offender since January 1998, according to an affidavit for a search and arrest warrant issued Friday.
Houston homicide investigators will not discuss specifics of the evidence that helped solve the case but said the additional evidence was sent to the private lab to make use of the latest technology.
"The technology at the time in 1992 (when Estrada was killed) is not what it is today," said Houston Police Department homicide Capt. Richard Holland. "Advancements in the field of DNA analysis allow labs to do more with less evidence. ... The work Orchid Cellmark did provided us with a profile we could search through the database."
Police previously had focused on other evidence they felt offered the best chance of solving the case but continued looking at other pieces of evidence when they came up empty.
"You don't necessarily always send everything you have (to a lab) -- you send some things. `OK, am I going to get anything from this? If not, OK, what about this?' It was evidence that we retained all those years, and the advances had been such that we felt like we might have a shot at getting something off the evidence that we had. So we sent it, and we got it," said HPD homicide Lt. Greg Neely.
Officers who searched Shore's home in the 300 block of Freeport looked for diaries, journals, newspaper clippings, photographs, rope, string, twine and other similar types of material that could be used as a ligature, clothes belonging to any possible victims, and gold carpet, according to the search and arrest warrant.
Officers seized three wooden dowel pins, Shore's personal writings, a letter addressed to "Tony, my love," documents regarding Shore's rental of a storage locker, a folding knife with stains on the blade, two rolls of undeveloped film and cutout photographs of nude women, many of them pasted onto collages, records show.
Police also are reviewing other unsolved homicides to see if any additional crimes can be linked to Shore.
"Do I think he told us everything he ever did in his life? No," Neely said.
Shore lived in various areas all over the city, which probably accounts for the seemingly random locations of his crimes, and worked at Southwestern Bell for 17 years, a mobile job that allowed him to roam the area freely, police said.
"Any occupation that's going to put him driving around on the street from day to day, going from place to place, is certainly going to expose him to the public more than somebody who's stationary," Neely said. "When he drove around, he was unsupervised."
---
Man charged in serial killings of four Houston-area women
Dallas lab found link in suspect's DNA
By S.K. Bardwell - The Houston Chronicle
Oct. 28, 2003
When she disappeared about 6:30 a.m. on Sept. 26, 1986, Laurie Lee Tremblay, 15, was walking from her family's apartment to catch a bus.
Maria Del Carmen Estrada last was seen at 6:30 a.m. on April 16, 1992, when the 21-year-old was leaving her home to walk to work.
At noon on Aug. 7, 1994, 9-year-old Diana Rebollar left her home to get sugar for her mother from a nearby store, and never returned.
On July 6, 1995, Dana Sanchez, 16, called her boyfriend about 7:30 p.m. to tell him she planned to hitchhike to his north Houston house. She never arrived.
The families of the girls and young women later would learn the fate of their loved ones. Three had been sexually assaulted and all were strangled. On Monday, police charged Anthony Allen Shore with four counts of capital murder in connection with the deaths, the mysteries apparently solved by a Dallas lab the Houston Police Department contracts for evidence testing.
Last year, HPD's troubled crime lab was shut down. The department since has used independent, accredited labs for testing.
Some evidence in the deaths had been tested before without identifying a suspect, said homicide Capt. Richard Holland.
Investigators several weeks ago sent evidence not previously tested from the Estrada case to Orchid Cellmark in Dallas.
Holland noted that DNA analysis has progressed from the time the crimes were first investigated, and attributed the lab's finding to the advancements.
"They were able to detect a profile from the evidence we had collected," Holland said. The Dallas lab called Friday with the results.
"We secured a warrant (for Shore's arrest) Friday at 2:30 and had him in custody at 4:15 p.m.," said homicide Lt. Greg Neely.
Over the weekend, investigators said, Shore acknowledged his involvement in the four killings and the sexual assault of a 14-year-old girl in 1993, leading to the charges filed Monday.
Shore's history as a sex offender made him easier to find.
The 41-year-old tow-truck driver has been a registered sex offender since January 1998, when he was sentenced to eight years' probation for sexual assaults on family members, homicide Sgt. John Swaim said.
The Texas Department of Public Safety sex offender Web site says the victims were two girls, ages 11 and 13. Their relationship to Shore is unknown.
"That's how his DNA got into the system," Swaim said.
Shore, who has held several jobs over the years, including as a musician playing guitar and keyboard with a band, has had a number of addresses, but has remained in Houston most of his life, Swaim said.
He has children from a previous marriage, but lives with his current wife and her adult children, Swaim said. He said Shore's wife was unaware of her husband's alleged connections to the slayings.
Shore offered no resistance when arrested Friday afternoon. "Tony Shore, when we picked him up, was a pretty cool character," Swaim said.
"He acted as if he knew what was up. He knew his DNA was in the system, and eventually he would get caught."
After Shore's arrest, officers scrambled to find the victims' families, so they would not learn of the development in news accounts. Neely said all the families were reached except Estrada's, who, police believe, may have returned to Mexico after her death.
For investigators, the lab's revelations about the Estrada case led them to the man they believe is a serial killer, his signature method of strangulation key evidence linking the victims.
Tremblay disappeared while walking to a bus stop from her family's apartment in the 12700 block of Whittington in southwest Houston.
Less than an hour later, her body was found behind Ninfa's restaurant in the 10600 block of Westheimer.
Before Shore's arrest, Tremblay had not been connected to the other victims because her death did not match the pattern investigators detected in the three other deaths.
Estrada was seen leaving her home in the 7200 block of Shady Villa in northwest Houston to walk to work.
Her body, nude from the waist down, was found four hours later in the drive-through lane of a Dairy Queen restaurant in the 6700 block of Westview.
Estrada, older than the other victims but small in stature and easily mistaken for a young girl, had been sexually assaulted. Her purse was missing.
More than a year later, a 14-year-old girl was sexually assaulted when she came home from school by a man who broke into her family's home in the 1900 block of Portsmouth. Police say Shore is linked to the attack.
Rebollar left her home in the 6600 block of North Main in north Houston to get sugar for her mother at a nearby store.
Police found the girl's badly beaten, nude body behind a vacant building at 1440 North Loop West about 12 hours later. She had been sexually assaulted.
Sanchez left the 600 block of Cavalcade in northeast Houston after telling her boyfriend she planned to hitchhike to his house in the 6600 block of Greenyard in north Houston.
Sanchez never arrived and was reported missing. On July 14, 1995, an anonymous male caller to KPRC-TV said a serial killer was on the loose and gave directions to Sanchez's body in a field at the end of North View Park, near the North Freeway and Richey.
The caller said, correctly, that the dead girl's birthday was May 11 and, incorrectly, that her name was Ruby. However, police said, Sanchez had a friend named Ruby and may have given her abductor that name.
Swaim said police believe Shore made that call.
Sanchez had been sexually assaulted.
The manner of Rebollar's strangulation was identical to that of Estrada, and uncommon enough that police were certain the two were victims of the same killer.
"I wish I could share with you ... what he told us, but it's unspeakable," Swaim said. "What he did is unspeakable.
"The tug of evil and good in this city is alive. Finally, good triumphed."
---
The Killer Next Door
He left clues all over, but it still took investigators years to unmask the serial murderer in their midst
By Sarah Fenks
For eight years, whenever Danny Billingsley saw a cream-colored van, he'd think of Dana Sanchez. Then he'd run the license plates, each time hoping the driver would turn out to be her killer.
Her murder in 1995 was the type of case that haunted even a seasoned homicide investigator like him: Just 16 years old, Sanchez had been sexually assaulted and strangled, the noose cinched with a toothbrush.
Even worse, in the three years before, two other young Hispanic females on the north side of town had been similarly assaulted and strangled. The second was only nine years old.
The killings haunted investigators. "The innocence of those girls, and knowing we were dealing with a sexual predator -- it's just different," says Billingsley, a Harris County sheriff's lieutenant. "Every day I'd think about those girls. Every day it was on my brain."
Sanchez had disappeared almost 11 months after the nine-year-old's murder. A week passed before a man called KPRC-TV with directions to the field where her body lay.
Then he added something that police had suspected but had hoped wasn't true:
A serial killer is on the loose.
Police were convinced that the anonymous tipster was the killer himself: hungry for attention, eager to display his handiwork, daring them to catch him.
The cops and deputies formed a task force, desperate to stop him. Only when leads fizzled and the killer failed to strike did the task force disband and its detectives take on other cases.
But they never really moved on. Billingsley thought about the killer every time he went to the post office on West Cavalcade -- Sanchez had lived just across the street. Or whenever he saw a van that matched the one spotted at the crime scene.
Sometimes they'd talk about him, Billingsley says. Why had he thrust himself into the limelight, and then stopped? "Did he die?" "Is he in prison for something for else?" "Has he moved away?"
Only after they caught him did they realize it was none of the three. In the eight years after Sanchez's death, he'd gotten married and divorced, fallen in love again and started a business.
Anthony "Tony" Shore had crossed paths with law enforcement numerous times. He'd been in a squad car at least once, in criminal court and at the police station. But no one ever really noticed the friendly dark-haired guy with the pierced chin.
And that's how it had always been for Shore. Even as a child, he seemed driven by two impulses: to seek attention and to molest females. He went from grabbing and groping to killing. He cruised high schools. Molested his own daughters. Tried to pick up a hooker. Then, after a few murders, he called the TV station to give police an added push.
Everyone who might have stopped him, from relatives to social workers to prosecutors, seemed to be looking the other way. Even the people who detected his odd behavior failed to put the pieces together. And as Houston police detectives worked tirelessly to catch the killer, their own DNA lab failed to test the evidence that could connect Shore to the crimes.
In the end, it was left to science to nab him. When Shore confessed last fall, it was to more crimes than investigators had suspected: the murders of four women, the violent rape of a fifth. But by then, it was too late.
*****
When it comes to serial killers, Tony Shore is more Ted Bundy than Jeffrey Dahmer. His hairline has started to recede, but he is still good-looking, with dark puppy-dog eyes and a neat goatee. He has long been fastidious; even as a child, he hated to get dirty. His sisters used to tease him for folding his socks over a hanger, for insisting on silk underwear, for instructing them on the importance of eating their sandwiches in a straight line, teeth marks precise as a row of type.
Shore was born in South Dakota. His father, Rob, was stationed at an air force base there; his mother, Deanna, had been honorably discharged after getting pregnant with Tony.
After Rob's discharge, the Shores relocated to California -- the first of nine moves the family would make before Tony started high school, crisscrossing from California to Florida, then finally landing in Houston. "When I'd get a better job offer, I'd move," Rob Shore says. Since he was "in computers before there were computers," as he puts it, there was no shortage of offers.
Tony was well behaved and hypercompetitive, his mother says; he always had to be the best. His family marveled at his ability to play any instrument, from piano to trombone to guitar. He won mention in the Sacramento Bee for his recital of a Bach musette when he was just five years old.
But he was terrible at sports, and not much better with his peers. Unlike his younger sisters, Gina and Laurel, he had trouble adjusting to new schools. "He cried easily," his mother says. "And he was arrogant. He liked to use big words. He'd raise his hand and say, 'I need to defecate.' "
He seemed to require abnormal amounts of attention. "He'd make straight A's, but he wasn't content to make them," she says. "He wanted acknowledgement for them." The one teacher he remembered as an adult was the one who'd disliked him. "He liked to get praise."
It didn't sit well with classmates. "He was beat up a lot," says Gina. "It was humiliating. And some of these were bad beatings. He didn't handle it real well."
Even at an early age, he behaved strangely around girls. Gina recalls that when they biked around the neighborhood together, Tony would pick out houses of girls he wanted to harass. He'd send Gina to knock on the door and ask for the little girl. When she came out, Tony would grab her and try to fondle her.
"They were really upset," Gina says. Finally, a woman who answered the door turned out to be one of Gina's teachers. "That was the last time I knocked on any doors."
Her brother's high jinks only escalated. When he was 13 and living near Orlando, Tony told his sister that he and his buddies had beaten up a bum in a swampy area behind the Publix grocery store. "I think we killed the guy," she recalls him saying. "I think we killed the guy."
He seemed agitated, but he never cried.
He told her not to mention it again; he certainly never did. She was his little sister and his friend. She listened, then tried to forget.
*****
Rob Shore finally settled in Houston in the mid-'70s, but his family still had one more difficult move ahead. In 1976, when Tony was 14 and attending Clear Creek High School, his parents got divorced. Deanna returned to her native California with the three kids.
Rob didn't fight her for custody. "I figured she'd be a better single mother than I'd be a single father," he says.
Although they differ on details, Deanna and Rob say the marriage ended when Rob, who hadn't hit Deanna before, beat her up. He says he told her he was leaving and she shattered a beer stein over his head. "When someone hits me in the back of my head with a beer mug, I respond very badly," he says.
Tony often tried to buffer his mother during his parents' arguments, Deanna recalls, inserting himself between the couple. That caused Tony to face his father's wrath -- and his belt, she says. (Rob claims no memory of that.)
Tony was hardly sad to see the couple divorce. "He said, 'Good, we're rid of him,' " Deanna says. "…He was 14 and he wanted to take over!"
Deanna wouldn't allow it. "I told him what the rules were," she says. When Tony borrowed her car one night while she was sleeping, she called the cops.
Back in Sacramento, she was going to school and working two or three jobs, including a long stint as a waitress at Denny's. Often, she'd come home, make dinner and head out to work again. She remembers Tony as a great help, but she wasn't home enough to monitor his activities.
He'd found new ways to get attention. He joined a jazz band and starred in theatrical productions. He told his family that, while hiking one day, he'd almost died in an avalanche. There, he said, he'd seen the face of God -- an epiphany that briefly compelled him to criticize family members for smoking or cursing. "You never knew how much he was dramatizing it," Deanna says.
He'd grown into a handsome kid, a clotheshorse who enjoyed sporting the tight pants and gold chains of the '70s. His mother thought he looked like Pernell Roberts, who played Adam on Gunsmoke and later starred as the titular Trapper John, M.D. He told his mom that he signed up for ballet classes to meet girls; he always seemed to have a girlfriend.
His aggression toward females continued. Gina remembers cruising bus stations and high schools with him. He'd ask girls if they wanted a ride home, then pointedly remind his sister that she had somewhere else to be.
"They'd see me in the car, and they'd be more comfortable getting in," she explains. "But then he dropped me off."
She's convinced he then molested the girls. "I know that kind of makes me guilty by association, but I helped him," she says.
They'd talk about it sometimes. "To him this was no big deal," Gina says. "This is what all the guys were doing."
After dropping out of community college, Tony returned to Texas, took a job working for Southwestern Bell and got married. He was 21. In three years, he and his wife, who was also named Gina, had two daughters.
Even then, he was on the prowl, his sister Gina says. He still cruised the high schools, even though he'd grown much older than the girls he was trying to seduce, even though he was married.
At 24 years of age, police say, Shore became a killer.
*****
Fifteen-year-old Laurie Lee Tremblay left her house at 6:30 a.m. to catch a Metro bus to her school for troubled kids in Montrose. An hour later, her body was found behind a Ninfa's restaurant three miles from her apartment complex. She had been strangled.
The murder puzzled investigators, says Houston Police Sergeant John Swaim. Tremblay hadn't been robbed or sexually assaulted. While she had only enough money for a one-way bus fare, he says, "the people who caught that bus had never heard anything about her catching a ride, ever." The police got tips, but none mentioned a telephone installer named Tony Shore.
Some of Shore's relatives, however, began to suspect that he had taken a wrong turn in life. "He was halfway slurry to me," says Ogoretta Worley, his mother-in-law. "I thought he was messing with dope. He always looked at me suspicious, like I was looking through him."
His sister Gina came to visit soon after earning her bachelor's degree in psychology, a few years after Tremblay's murder. She became convinced her brother was molesting his older daughter, who was then about five years old. He insisted on bathing her himself, kissing her on the lips, ignoring typical father-daughter boundaries, Gina says.
When Gina complained to her mother, Deanna Shore was unconvinced. She told her to call Children's Protective Services if she was concerned.
Gina says she did call, but she never heard back.
Deanna visited soon after and didn't notice signs of abuse. But one thing seemed odd: There was no food anywhere in the house. She also noticed that Tony and his wife's bedroom was off-limits to their kids. "It felt very strange to me. But every woman has the right to run her own house. I wouldn't interfere."
(Tony's then-wife Gina, who has since remarried, declined comment.)
Police say that Tony killed his next victim in 1992. She was 21-year-old Maria Del Carmen Estrada, a slightly built Mexican immigrant with long dark hair. As with his first victim, she left home at 6:30 a.m., planning to walk to work. Four hours later, they found her body in a Dairy Queen drive-through, less than a mile from her residence. Nude from the waist down, she, too, had been strangled.
Police never connected the two killings, Swaim says. Despite the similar time of day and method, almost six years had passed. Unlike Tremblay, Estrada was sexually assaulted and her purse taken.
And when an intruder raped a 14-year-old girl in her home a year later, police didn't connect that either.
One year after that, in August 1994, nine-year-old Diana Rebollar left her house around noon to buy sugar for her mother. Police found her body behind a vacant building 12 hours later. She'd been beaten, sexually assaulted and strangled.
Rebollar was the same age as Shore's younger daughter.
*****
Despite the murders, Shore appeared to be a successful, friendly guy. He enjoyed chatting up strangers on the job and mixed easily with both musicians and the blue-collar guys at the bar.
After installing telephones at Ernie's on Banks, he initiated Tuesday-night blues jams at that bar. Regulars called him Telephone Tony. When bartender Ramiro Gonzalez needed a phone line in his new apartment, Shore did the job himself. "That was kind of the guy he was," Gonzalez says. "He'd help you out."
Even Shore's wife didn't seem to realize what she was dealing with. In April 1993, the same year he allegedly raped the 14-year-old, he and Gina separated. Gina agreed to pay him $75 a week in child support, and he got custody of their daughters, according to records.
Deanna says that Tony's ex-wife began making late-night calls to her, telling her in slurred words that Deanna really knew nothing about her son.
"You don't even know that he killed someone," she quotes the ex as saying.
Deanna reasoned she was just bitter. "Honey," she remembers telling her, "you're drunk." For Tony Shore's mother, the truth still hadn't registered.
One hot July night 11 months after Rebollar's death, 16-year-old Dana Sanchez phoned her boyfriend to say she was hitchhiking to his house. Then she disappeared.
Shore had never bothered to hide his victims' bodies, but the field where he dumped Sanchez was apparently just too remote. Police didn't find her body until a week had passed, and only then because a mysterious caller warned the television station of a serial killer and gave directions to her remains.
Police and sheriff's investigators assembled a task force almost immediately, says Lieutenant Billingsley. Still, they kept it quiet.
"We joked about it, because the understanding given to us by the people above us was that we don't want to call this a task force, or a serial murderer. We don't want to panic people," Billingsley says. "It was a non-task-force task force."
In official statements, the department played down links among the murders. But the detectives on the case were convinced they had a serial killer. "We worked and worked and worked," Sergeant Swaim says. "We looked at everybody: sex offenders and parolees and boyfriends. We looked at their schools."
Despite his increasingly odd behavior, investigators never had any real reason to look at Shore. His sister Gina says she'd previously reported him to Children's Protective Services, but there is no indication CPS acted on her complaint. Naturally, he never showed up on a list of sex offenders in the area.
And even when the Houston police picked him up, seven months after Sanchez's murder, he stayed cool.
There was no sleuthing in the misdemeanor arrest: An undercover cop posing as a prostitute randomly offered Shore sex for a fee, according to the police report, and he accepted. Court records show he got three months' unsupervised probation and a $122 fine.
Around that time, Shore's sister Gina visited once more. Again, she was horrified by her brother's behavior: When Tony went out for the evening, he dead-bolted the door, locking his two young daughters inside. Then he and his friends invited Gina and her companion to do drugs with them.
Instead, her friend called CPS to report Tony for child endangerment, Gina says. He even sent a certified letter to follow up. But he never heard anything.
Agency spokeswoman Estella Olguin says CPS has no way to verify, or dispute, Gina's account. She says that if no charges are filed, records of an investigation are destroyed after three years.
But if the agency had spent any time following up on that complaint, Gina says, they should have noticed problems. Tony's house had no electricity, she says, and he'd boarded up the windows.
Rob Shore was living in Clear Lake Shores, not far from his son in Houston, but their relationship had grown chilly. When the two bumped into each other at the Westheimer Art Festival one spring, Tony didn't have much to say. Rob's wife, Rose, thought he was on drugs.
He seemed to drop by his father's house only when he had a new girlfriend to show off. When Tony was 33, that girlfriend was Amy Lynch, an 18-year-old high school student. Friends say he'd worked on her family's telephone line and arranged an introduction after noticing her picture.
The appeal of such a younger woman was evident. Rose Shore remembers Tony visiting them that Easter with his daughters and girlfriend. Amy eagerly blurted out that Tony had told them all what to wear, from their dresses to their socks and shoes.
"He was in control at that point," Rose says. "They had to do what he said. They were dressed well, but it was definitely a red flag."
Two years after Tony and Amy got together, in the spring of 1997, Tony called his mother in California and told her he was getting married. He asked if he could send his daughters for a long visit during the honeymoon. When Deanna demurred, his charm abruptly turned into a threat: "If you don't see them now, you never will."
"It was not a good time for me," Deanna Shore says. "But I said okay."
When they arrived, Deanna knew something was wrong. The girls, now 12 and 13, were silent. They stuck close together -- "like Oscars," Deanna says. And though it was nearly 100 degrees in Sacramento, they insisted on wearing layers of clothing.
Frustrated, Deanna sent the younger girl to visit Gina, Tony's sister, in Washington State. Deanna was convinced they'd been molested. "I said, 'I'm not going to ask, but if we split them up, they may volunteer it.' "
In Washington, the truth came out. Gina had been complaining about a situation at work: "Do you ever feel like something is totally unjustified?"
Shore's daughter turned ashen. "How do you know about that?" she gasped.
*****
The girl explained: One night, when Tony's girlfriend was in the hospital, he'd raped her. "I know he's been doing it to [my sister] for years and years," she told her aunt. "I was supposed to mind my own business."
Gina called her mother. And her mother called police.
According to their case file, the girls told California authorities about the abuse and their father's drug use. Sometimes, they said, he even drugged them. Their medical exams showed evidence of trauma. Tony Shore was charged with aggravated sexual assault.
Ivy Chambers, a supervisor with Children's Protective Services, told Deanna they'd gotten numerous complaints about her son over the years. (Chambers did not respond to requests for comment.) They'd never been able to prove anything.
Deanna called her son.
"He denied it flatly," she says. At first, she says, she "didn't know who to believe." He was angry at her for calling the police. Listening to him, Deanna Shore felt chilled. "He still used the same tone, but I had the feeling I was talking to a stranger."
It took only a few months for defense attorney Bill R. Gifford to hammer out a deal with the district attorney's office. Shore agreed to plead guilty to two counts of indecency with a child. The offense can net five years to life, but Tony got no prison time, just a $500 fine and eight years of probation.
There were conditions: He'd have to register as a sex offender, meet regularly with a probation officer and do community service. But under the deferred adjudication program, he'd have no record of a conviction if he made it through probation without a problem, says Denise Oncken, chief of the D.A.'s child abuse division.
Serious sex offenders like Shore are required to register with authorities in person every 90 days. Initially, he'd also have to meet with his probation officer every 15 days.
But his wings were hardly clipped: He was barred from being within 100 yards of a school or day care, but the judge made a special exception to allow him to keep living on East 18th Street -- in a house that overlooks the playground at Field Elementary School. He was also exempted from the rule that barred him from contacting his daughters, according to court records.
Such a light sentence isn't exactly normal, "but it's not outside the norm, either," Oncken admits. When prosecutors have a weak case, she says, their only choice may be to take what they can get.
Assistant District Attorney Terese Buess didn't work on Shore's molestation case. But she explains that prosecution can be difficult with out-of-state victims. "Some of these kids are really damaged. To throw them in with a new prosecutor, when they haven't got a chance to talk or meet, it's not a good bet."
Still, Deanna Shore says she would have done anything to cooperate, but the prosecutors didn't seem to care. She learned of the plea bargain only when she called to check on the status of the case. "They told me they didn't want the girls to feel guilt. I said, 'Why should they? They are children. They don't feel guilty.' "
The girls were terrified that Tony would come for them, she says. "I was furious. I'm still furious."
Only Tony Shore seemed to think he'd gotten a tough sentence. Though he was hiding four murders, he filed a motion to withdraw his plea just weeks after accepting it.
Attorney Gifford argued in the motion that Shore had learned of the stringent requirements for registered sex offenders only 15 minutes before his plea. And while he agreed to the deal because he thought it would allow him to keep his job, he'd been fired from Southwestern Bell, the attorney stated.
The judge denied the motion, and an appeals court later upheld the sentence.
The authorities seemed intent on moving on. Shore's sister Gina had filed an affidavit telling how he cruised high schools and groped women. "I think there were a lot more girls he molested," she says. "A lot more."
No one contacted her. And though urine tests during Tony Shore's first year of probation twice revealed cocaine, he was never sent to jail.
Tony Shore's arrest as a serial killer came as more denouement than climax. Years had passed since the task force disbanded. To all but their shell-shocked relatives and a few devoted police officers, the victims had been forgotten.
His molestation conviction required Shore to give Houston police a DNA sample in 1998. He'd complained about the terms of his deal in his appeal, including court-ordered therapy. Curiously, when it came to providing the DNA, he testified, "I don't have a problem with that."
The DNA, however, was a perfect match to that left by Maria Del Carmen Estrada's killer in 1992.
But the cops didn't realize that when they obtained Shore's sample in 1998. There is sometimes a few years' delay before samples can be entered into law enforcement databases, Sergeant Swaim says. But police didn't realize they had a hit until October 2003 -- five years later.
The reason: During the time of Estrada's murder, the police department had serious problems with its crime lab, problems that didn't become public until almost a decade later. The department shuttered the lab in December 2002 after an independent audit found that analysts had been poorly trained, lab conditions were inadequate and the subsequent results were shaky at best.
In the aftermath of the audit, police decided to send samples from a few high-profile murder victims -- Estrada was among them -- to an independent lab in Dallas for testing, Swaim says. Swaim refuses to say why the evidence hadn't been tested sooner. He referred questions to Captain Richard Holland, his supervisor. Holland says he can't discuss the evidence or the reason it wasn't tested, but says "advances in technology since these murders occurred" were the key to the DNA match by the Dallas lab. He won't speculate on whether the department would have ordered the new tests if not for the DNA lab's problems.
Regardless, the test results surprised detectives. Anthony Allen Shore, on probation for molesting his daughters, was a match. This was the same guy that social workers apparently let off the hook so many times -- and the same guy the court had allowed to live next door to an elementary school. He was also the same guy who stopped in at the police station every three months to confirm his address.
The detectives rushed out to the quiet brick house off Uvalde Drive where Shore had moved about a year earlier. His second wife had left him, filing for divorce just two days after she moved out, according to court records. She would later tell the Houston Chronicle that she bolted after waking up to find his hands around her neck.
But she never filed charges, and Shore seemed to have straightened out his life. He was living with a new girlfriend, whom he called his wife, and her three teenage kids. He had purchased a wrecker and gone into the towing business. When he returned to Ernie's bar one night, he handed out business cards with his phone number and the moniker "Texas T. Shore."
*****
"To say I was shocked was putting it mildly," says his girlfriend, Lynda, who asked that her full name not be used. "Pretty much everything he had told me was not true. And to have 12 to 15 homicide detectives at your house one night--" She stops. Then she says, "I never would have guessed anything like that."
Investigators believe Shore probably expected to be discovered. "He was waiting for that hammer to fall, and it fell," Swaim says.
Shore admitted to the killings during an interrogation by Swaim. Then he added, "Now I'm going to tell you something you don't know," and confessed to Tremblay's murder, as well as the rape of the teenager in 1993.
In every case, he assured police he had a justification. He'd been dating Tremblay, he said, and had to strangle her when she promised to tell his wife. He later told family members that one of the victims had been in his daughter's school; another had heard his band play.
Swaim is convinced the story is crap. "They tell you just enough, but not enough to make themselves look bad," he says. "My idea was, he was giving himself an out: 'I'm not as bad as you think. We had a relationship.' He has an explanation for everything. But it's not going to wash."
Investigators differ on whether Shore committed more murders in the five years after giving his DNA sample. Officers "looked at all the cases of unsolved females that fit his MO," Swaim says, but he believes the last killing was Sanchez in 1995.
Swaim knows Shore had a habit of picking up women and making his move. But he doesn't believe he killed them: "There would be bodies strewn all over the place. My friends say, 'You're crazy! You're telling me this guy didn't do any other stuff for so many years?' But maybe we do have all he did."
Billingsley concedes that "a majority of investigators" think there are more victims. But, if so, why wouldn't Shore admit to them? "We can only kill him so many times," Billingsley says. "Why not admit to all of them?"
Billingsley believes Shore wants to be the center of attention. After all, he says, he called to report Sanchez's body nine years ago. He seems to enjoy the questioning. "He's got this attention now, and he can keep us hanging."
Tony Shore is scheduled for trial in November on capital murder charges, but even his family doesn't contend he is innocent. His own father won't argue that he deserves mercy.
Sitting in his Southwestern-themed kitchen in Clear Lake Shores, Rob Shore says he believes in the death penalty; he doesn't think his son deserves an exemption. "Fair is fair, and right is right," Rob says simply.
Tony has twice written him long letters from jail, full of explanations. Tony claims his mother molested him as a child -- Deanna even underwent hypnosis to see if that could be true, but came up with nothing to support the claim.
Rob doesn't believe such allegations, either, nor does he write back.
He and his wife, Rose, have an easy rapport from 20 years of marriage. Even when he talks about beating up his first wife, they seem at ease. "I'm not a violent person," he says.
"Only when you get mad," she teases him.
"I haven't beaten you up yet," he says. They smile at each other.
It's raining, and Rob excuses himself to move one of the cars to higher ground. When he's gone, Rose wonders how Tony could have turned into a cold-blooded killer. "He wanted his father's attention more than anything," she offers. "But his dad didn't know that. He was mad at his dad most of the time, and his dad didn't even know it."
When Rob returns, she changes the subject.
Deanna Shore was 57 when she started as a mother again. Her granddaughters initially had no clothes or beds or shoes. Despite his promises, Tony never sent child support.
Raising the girls was also emotionally difficult. The older daughter couldn't sleep unless her 130-pound dog was in the room; she also developed a habit of igniting her stuffed animals. The younger one had nightmares about her dad. "They were not the kind of children that grandparents long for," Deanna says dryly.
As for her son, "There's a part of me that loves him, and always will. That loves the child he was…If the other part existed then, I didn't see it. But he was also every woman's nightmare."
Deanna and her daughter Gina flew to Houston in March to visit Tony. Rob drove them to the Harris County Jail, but when they went in, he sat in the car and waited.
The visitors' room is a cacophony of girlfriends and husbands shouting into speakers, struggling to be heard by prisoners on the other side of the glass. But even cuffed, even in a bright orange jumpsuit, Tony Shore was completely unself-conscious. He said he was working on a book of memoirs; he claimed he was right with God.
"He was just as friendly as if he was having tea with us," Deanna marvels.
He didn't deny anything, but he didn't admit the murders, either. "I know I'm forgiven," he said.
What about the parents of the murdered girls, Deanna asked him. How could they forgive him? He told her they had a right to feel that way.
They left without any real answers.
Tony has continued to write. His mother and sister read his letters, but they don't really believe anything he says. Deanna's therapist warned her that the letters were classically sociopathic: He praises her, then asks for something. Or he plays the guilt card. "He blames it all on cocaine," she says.
In letters to his sister Gina, Tony seems to be reveling in his notoriety: He asks for copies of any newspaper stories she can find about his case.
He doesn't talk about guilt. He never says he's sorry. "Most of what he writes about," she says, "is his book."