Anders Behring BREIVIK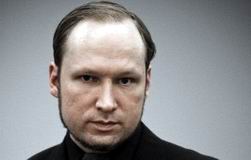 2011 Norway attacks

Classification: Mass murderer
Characteristics: Bombing and mass shooting
Number of victims: 77
Date of murders: July 22, 2011
Date of arrest: Same day
Date of birth: February 13, 1979
Victims profile: Anne Lise Holter, 51 / Hanne Ekroll Løvlie, 30 / Ida Marie Hill, 34 / Jon Vegard Lervåg, 32 / Hanna Endresen, 61 / Tove Åshill Knutsen, 56 / Kjersti Sandberg, 26 / Kai Hauge, 32 / Monica Elisabeth Bøsei, 45 / Christopher Perreau, 25 / Tore Eikeland, 21 / Havard Vederhus, 21 / Hanne Kristine Fridtun, 19 / Anders Kristiansen, 18 / Tarald Kuven Mjelde, 18 / Guro Vartdal Håvoll, 18 / Jamil Rafal Yasin, 21 / Ismail Haji Ahmed, 19 / Karar Mustafa Qasim, 19 / Bano Abobakar Rashid, 18 / Mona Abdinur, 18 / Gizem Dogan, 17 / Lejla Selaci, 17 / Henrik André Pedersen, 27 / Sverre Flåte Bjørkavåg, 28 / Gunnar Linaker, 23 / Tamta Lipartelliani, 23 / Diderik Aamodt Olsen, 19 / Lene Maria Bergum, 19 / Andreas Edvardsen, 18 / Henrik Rasmussen, 18 / Simon Sæbø, 18 / Carina Borgund, 18 / Ingrid Berg Heggelund, 18 / Monica Iselin Didriksen, 18 / Tina Sukuvara, 18 / Espen Jørgensen, 18 / Sondre Furseth Dale, 17 / Sondre Kjøren, 17 / Syvert Knudsen, 17 / Torjus Jakobsen Blattmann, 17 / Håkon Ødegaard, 17 / Ronja Søttar Johansen, 17 / Eva Kathinka Lütken, 17 / Isabel Victoria Green Sogn, 17 / Silje Merete Fjellbu, 17 / Aleksander Aas Eriksen, 16 / Steinar Jessen, 16 / Andrine hills Espeland, 16 / Margrethe Bøyum Kløven, 16 / Elisabeth Trønnes Lie, 16 / Kevin Daae Berland, 15 / Karin Elena Holst, 15 / Johannes Buø, 14 / Trond Berntsen, 51 / Rune Havdal, 43 / Hanne Balch Fjalestad, 43 / Porntip Ardam, 21 / Bendik Rosnæs Ellingsen, 18 / Even Flugstad Malmedal, 18 / Fredrik Lund Schjetne, 18 / Silje Stamneshagen, 18 / Synne Røyneland, 18 / Andreas Dalby Grønnesby, 17 / Ida Beathe Rogne, 17 / Maria Maagerø Johannesen, 17 / Victoria Stenberg, 17 / Thomas Margido Antonsen, 16 / Åsta Sofie Helland Dahl, 16 / Marianne Sandvik, 16 / Eivind Hovden, 15 / Emil Okkenhaug, 15 / Birgitte Smetbak, 15 / Modupe Ellen Awoyemi, 15 / Ruth Benedicte Vatndal Nilsen, 15 / Sharidyn Svebakk-Bøhn, 14 / Snorre Haller, 30
Method of murder: Bombing / Shooting
Location: Oslo/Utøya island, Norway
Status: Sentenced to containment—a special form of a prison sentence that can be extended indefinitely—with a time frame of 21 years and a minimum time of 10 years, the maximum penalty in Norway, on August 24, 2012
---
Anders Behring Breivik (born 13 February 1979) is the perpetrator of the 2011 Norway attacks. In a sequential bombing and mass shooting on 22 July 2011, he bombed government buildings in Oslo, resulting in eight deaths, then carried out a mass shooting at a camp of the Workers' Youth League (AUF) of the Labour Party on the island of Utøya, where he killed 69 people, mostly teenagers. He was convicted of mass murder, causing a fatal explosion, and terrorism in August 2012.
Breivik described his far-right militant ideology in a compendium of texts entitled 2083: A European Declaration of Independence, which he distributed electronically on the day of the attacks. In it he lays out his worldview, which includes Islamophobia, support of Zionism and opposition to feminism. It regards Islam and "cultural Marxism" as "the enemy", and argues for the violent annihilation of "Eurabia" and multiculturalism, and the deportation of all Muslims from Europe based on the model of the Beneš decrees. Breivik wrote that his main motive for the atrocities was to market his manifesto. Breivik had been active on several anti-Islamic and nationalist blogs, including document.no, and was a regular reader of Gates of Vienna, the Brussels Journal and Jihad Watch.
Two teams of court-appointed psychiatrists examined Breivik prior to his trial; in the first report Breivik was diagnosed with paranoid schizophrenia, and a second evaluation was commissioned following widespread criticism of the first report. The second psychiatric evaluation was published one week before the trial, concluding that Breivik was not psychotic during the attacks nor during the evaluation; he was diagnosed with narcissistic personality disorder. His trial began on 16 April 2012, and closing arguments were held on 22 June.
On 24 August 2012, Oslo District Court found Breivik sane and guilty of murdering 77 people. He was sentenced to 21 years of preventive detention, a special form of prison sentence, with a minimum of 10 years and the possibility of extension for as long as he is deemed a danger to society; he will probably remain in prison for life. This is the maximum penalty in Norway. Breivik announced that he does not recognize the legitimacy of the court, and therefore does not accept its decision—though he claims he "cannot" appeal, as this would legitimize Oslo District Court.
Biography
Early life
Breivik was born in Oslo on 13 February 1979, the son of Wenche Behring (1946–2013), a nurse, and Jens David Breivik (born 1935), a civil economist, who worked as a diplomat for the Norwegian Embassy in London and later Paris.
He spent the first year of his life in London until his parents divorced when he was one year old. His father, who later married a diplomat, fought for his custody but failed. When Breivik was four, two reports were filed expressing concern about his mental health, concluding that Anders ought to be removed from parental care.
One psychologist in one of the reports made a note of the boy's peculiar smile, suggesting it was not anchored in his emotions but was rather a deliberate response to his environment. In another report by psychologists from Norway's centre for child and youth psychiatry (SSBU) concerns were raised about how his mother treated him: "She 'sexualised' the young Breivik, hit him, and frequently told him that she wished that he were dead."
In the report Wenche Behring is described as "a woman with an extremely difficult upbringing, borderline personality structure and an all-encompassing if only partially visible depression" who "projects her primitive aggressive and sexual fantasies onto him [Breivik]". The psychologist who wrote the report was later forbidden from giving evidence in court by Ms Behring who herself was excused from testifying on health grounds.
Breivik lived with his mother and his half sister in the west-end of Oslo and regularly visited his father and stepmother in France, until they divorced when he was 12. His mother also remarried, to a Norwegian Army officer. His family name is Breivik, while Behring, his mother's maiden name, is his middle name and not part of the family name. His family name comes from Breivika in Hadsel, and literally means "broad vik".
Anders Breivik has criticised both of his parents for supporting the policies of the Norwegian Labour Party, and his mother for being, in his opinion, a moderate feminist. He wrote about his upbringing: "I do not approve of the super-liberal, matriarchal upbringing as it completely lacked discipline and has contributed to feminising me to a certain degree."
Breivik attended Smestad Grammar School, Ris Junior High, Hartvig Nissens Upper Secondary School and Oslo Commerce School. A former classmate has recalled that he was an intelligent student who often took care of people who were bullied. Breivik chose to be confirmed into the Lutheran Church of Norway at the age of 15.
When he reached adolescence Breivik's behaviour was described as having become rebellious. In his early teen years he was a prolific graffiti artist, part of the hip hop community in Oslo West. He took his graffiti much more seriously than his comrades and was caught by the police on several occasions; however, Child Welfare Services were notified only once. He was also fined on two occasions.
According to Breivik's mother, after he was caught spraying graffiti on walls in 1995, at the age of 16, and fined, his father stopped contact with him. They have not been in contact since then. The opposite view is claimed by Breivik's father, that it was his son who broke off contact with him and that he would always have welcomed Anders despite his destructive activities. At this age he also lost contact with his closest friends, when he was expelled from the gang. On 23 March 2013 Breiviks mother Wenche Behring Breivik died from complications from illness. At the last visit to her son, she was granted permission to give him a consoling hug. Breivik has asked for permission by the prison officials to attend his mother's funeral service; the request was rejected.
School
Breivik attended Smestad Primary School and Ris middle school in the west of Oslo, and Hartvig Nissens school and Oslo Commerce School (1995–98). A classmate said that Breivik was perceived as an intelligent person, physically stronger than others of the same age; he took care of people who were bullied.
Since adolescence, Breivik had spent much time on weight training, and started using anabolic steroids. He cared a lot about his own looks and about appearing big and strong. In his early twenties he underwent cosmetic surgery, according to friends, in the chin, nose and forehead, and was very satisfied with the result.
Adulthood
Breivik was exempt from conscription to military service in the Norwegian Army and has no military training. The Norwegian Defence Security Department, which conducts the vetting process, say he was deemed "unfit for service" at the mandatory conscript assessment. In 1997, at age 18, he lost 2 million krone ($369,556) in the stock market.
After the age of 21 Breivik was in the customer service department of an unnamed company, working with "people from all countries" and being "kind to everyone". A former co-worker described him as an "exceptional colleague", while a close friend of his stated that he usually had a big ego and would be easily irritated by those of Middle Eastern or South Asian origin.
Planning attacks
Breivik claims that in 2002 (at the age of 23) he started a nine-year-plan to finance the 2011 attacks, founding his own computer programming business while working at the customer service company. He claims that his company grew to six employees and "several offshore bank accounts", and that he made his first million kroner at the age of 24. The company was later declared bankrupt and Breivik was reported for several breaches of the law. He then moved back to his mother's home, according to himself to save money. The first set of psychiatrists who evaluated him said in their report his mental health deteriorated at this stage and he went into a state of withdrawal and isolation. His declared assets in 2007 were about NOK 630,000. (US$116,410), according to Norwegian tax authority figures. He claims that by 2008 he had about NOK two million (US$369,556) and nine credit cards giving him access to €26,000 in credit.
In May 2009 he founded a farming company under the name "Breivik Geofarm", described as a farming sole proprietorship set up to cultivate vegetables, melons, roots and tubers.
Also in 2009 he visited Prague in an attempt to buy illegal weapons. He was unable to obtain a weapon there, and Breivik decided to obtain weapons through legal channels in Norway instead. He obtained one semi-automatic 9 mm Glock 17 pistol legally by demonstrating his membership in a pistol club in the police application for a gun licence, and the semi-automatic Ruger Mini-14 rifle by possessing a hunting licence. Breivik's manifesto included writings detailing how he played video games such as World of Warcraft to relax, and Call of Duty: Modern Warfare 2 for "training-simulation". He further told a court in April 2012 that he trained for shooting using a holographic device while playing Call of Duty. He claimed it helped him gain target acquisition.
Breivik had no declared income in 2009 and his assets amounted to 390,000 kroner ($72,063), according to Norwegian tax authority figures. He states that in January 2010 his funds were "depleting gradually". On 23 June 2011, a month before the attacks, he paid the outstanding amount on his nine credit cards so he could have access to funds during his preparations.
In late June or early July 2011, he moved to a rural area south of Åsta in Åmot, Hedmark county, about 140 km (87 mi) northeast of Oslo, the site of his farm. As he admits in his manifesto he used the company as a cover to legally obtain large amounts of artificial fertiliser and other chemicals for the manufacturing of explosives. A farming supplier sold Breivik's company six tonnes of fertiliser in May. The newspaper Verdens Gang reported that after Breivik bought a small quantity of an explosive primer from an online shop in Poland, his name was among 60 passed to the Police Security Service (PST) by Norwegian Customs as having used the store to buy products. Speaking to the newspaper, Jon Fitje of PST said the information they found gave no indication of anything suspicious. In his manifesto Breivik described his first experiments with explosives, and details a successful test detonation at a remote location on 13 June 2011. He sets the cost of the preparations for the attacks at € 317,000 – "130,000 out of pocket and 187,500 euros in lost revenue over three years." [sic]
Breivik's farmer neighbour described him as looking like a "city dweller, who wore expensive shirts and who knew nothing about rural ways". Breivik had also covered up the windows of his house. The owner of a local bar, who once worked as a profiler of passengers' body language at Oslo airport, said there was nothing unusual about Breivik, who was an occasional customer at the bar.
2011 attacks
On 22 July 2011, Breivik allegedly bombed government buildings in Oslo, which resulted in eight deaths.
Within hours after the explosion he arrived at Utøya island, the site of a Labour Party youth camp, posing as a police officer and then opened fire on the unarmed adolescents present, reportedly killing 69. The youngest victim was Sharidyn Svebakk-Bøhn, who had just turned 14 years old.
Breivik confessed and stated that the purpose of the attack was to save Norway and Western Europe from a Muslim takeover, and that the Labour Party had to "pay the price" for "letting down Norway and the Norwegian people".
When armed police arrived on the island and confronted him, he surrendered without resistance. After arrest and outside court, Breivik was met with an angry crowd, some of whom shouted "burn in hell" or "traitor of country", while some used stronger words.
Arrest and preparations for trial
On 25 July 2011, Breivik was charged with violating paragraph 147a of the Norwegian criminal code, "destabilising or destroying basic functions of society" and "creating serious fear in the population", both of which are acts of terrorism under Norwegian law. He was ordered held for eight weeks, the first four in solitary confinement, pending further court proceedings. The custody was extended in subsequent hearings.
The indictment was ready in early March. The Director of Public Prosecutions had initially decided to censor the document to the public, leaving out the names of the victims as well as details about their slayings. Due to many reactions, this decision was reversed shortly prior to its release. On 30 March, the Borgarting Court of Appeal announced that it had scheduled the expected appeal case for 15 January 2013. It would have been conducted in the same specially constructed court room where the initial criminal case was tried.
Anders Behring Breivik has been remanded at Ila Prison since his arrest. There, he has at his disposal three prison cells: one where he can rest, sleep, and watch DVD movies or television, a second that is set up for him to use a PC without Internet connection, and a third cell with gym equipment that he can use. Only selected prison staff with special qualifications are allowed to work around him, and the prison management aims to not let his presence as a high-security prisoner affect any of the other inmates.
Subsequent to the January 2012 lifting of letters and visitors censorship for Breivik, he has received several inquiries from private individuals, and he has devoted time to writing back to like-minded people. According to one of his attorneys, Breivik is curious to learn whether his manifesto has begun to take root in society. Breivik's attorneys in consultation with Breivik are considering to have some of his interlocutors called to witness during the trial. Several media, both Norwegian and international, have requested interviews with Breivik. The first such was cancelled by the prison administration following a background check of the journalist in question. A second interview has been agreed to by Breivik, and the prison has requested a background check to be done by the police in the country where the journalist is from. No information has been given about the media organisations in question.
Psychiatric evaluation
Breivik underwent his first examination by court-appointed forensic psychiatrists in the autumn of 2011. The psychiatrists diagnosed him with paranoid schizophrenia, concluding that he had developed the disorder over time and was psychotic both when he carried out the attacks and during the observation. He was also diagnosed with abuse of non-dependence-producing substances antecedent of 22 July. The psychiatrists consequently found Breivik to be criminally insane.
According to the report, Breivik displayed inappropriate and blunted affect and a severe lack of empathy. He spoke incoherently in neologisms and had acted compulsively based on a universe of bizarre, grandiose and delusional thoughts. Breivik alluded to himself as the future regent of Norway, master of life and death, while calling himself "inordinately loving" and "Europe's most perfect knight since WWII". He was convinced that he was a warrior in a "low intensity civil war" and had been chosen to save his people. Breivik described plans to carry out further "executions of categories A, B and C traitors" by the thousands, the psychiatrists included, and to organise Norwegians in reservations for the purpose of selective breeding. Breivik believed himself to be the "knight Justiciar grand master" of a Templar organisation. He was deemed to be suicidal and homicidal by the psychiatrists.
According to his defence attorney, Breivik initially expressed surprise and felt insulted by the conclusions in the report. He later stated that "this provides new opportunities".
The outcome of Breivik's first competency evaluation was fiercely debated in Norway by mental health experts, over the court-appointed psychiatrists' opinion and the country's definition of criminal insanity. An extended panel of experts from the Norwegian Board of Forensic Medicine reviewed the submitted report and approved it "with no significant remarks". News in the meantime emerged that the psychiatric medical staff in charge of treating prisoners at Ila Detention and Security Prison did not make any observations that suggested he suffered from either psychosis, depression or was suicidal. According to senior psychiatrist Randi Rosenqvist, who was commissioned by the prison to examine Breivik, he rather appeared to have personality disorders.
Counsels representing families and victims filed requests that the court order a second opinion, while the prosecuting authority and Breivik's lawyer initially did not want new experts to be appointed. On 13 January 2012, after much public pressure, the Oslo District Court ordered a second expert panel to evaluate Breivik's mental state.[98] He initially refused to cooperate with new psychiatrists. He later changed his mind and in late February a new period of psychiatric observation, this time using different methods than the first period, was begun.
If the original diagnosis were upheld by the court, it would mean that Anders Behring Breivik could not be sentenced to prison. The prosecution may instead have requested that he be detained in a psychiatric hospital. Medical advice would then determine whether or not the courts decided to release him at some later point. If considered a perpetual danger to society, Breivik could have been kept in confinement for life.
Shortly after the second period of psychiatric observation prior to the trial was begun, the prosecution stated that they expected that Breivik would be declared legally insane. However, on 10 April 2012, the second psychiatric evaluation was published with the conclusion that Breivik was not psychotic during the attacks and he was not psychotic during their evaluation. Instead, they diagnosed antisocial personality disorder and narcissistic personality disorder. Breivik expressed hope at being declared sane in a letter sent to several Norwegian newspapers shortly before his trial, writing about the prospect of being sent to a psychiatric ward he stated: "I must admit this is the worst thing that could have happened to me as it is the ultimate humiliation. To send a political activist to a mental hospital is more sadistic and evil than to kill him! It is a fate worse than death."
On 8 June 2012, Professor of Psychiatry Ulrik Fredrik Malt testified in court as an expert witness, stating that he finds it unlikely that Breivik is schizophrenic. According to Malt, Breivik suffers from Asperger syndrome, Tourette syndrome, narcissistic personality disorder and possibly paranoid psychosis.
Criminal trial
The criminal trial of Breivik began on 16 April 2012 in Oslo Courthouse under the jurisdiction of Oslo District Court. The appointed prosecutors are Inga Bejer Engh and Svein Holden with Geir Lippestad serving as Breivik's lead counsel for the defence. Closing arguments were held on 22 June.
Court verdict
On 24 August 2012 Breivik was adjudged sane and sentenced to containment—a special form of a prison sentence that can be extended indefinitely—with a time frame of 21 years and a minimum time of 10 years, the maximum penalty in Norway. Breivik's lead counsel Geir Lippestad confirmed that his client would not appeal the sentence.
The court stated that "many people share Breivik's conspiracy theory, including the Eurabia theory. The court finds that very few people, however, share Breivik's idea that the alleged 'Islamisation' should be fought with terror."
Post trial
As of 26 July 2012, Anders Behring Breivik had received almost 600 letters in his prison cell. While in pre-trial detention, Breivik had been allowed access to a computer without Internet connection. Following his trial, the computer was taken away, and was replaced with an electric typewriter. All correspondence from Breivik therefore must be sent on paper, and the prison authorities monitor the content. The newspaper Verdens Gang reported on 26 July 2012 that Breivik planned to set up an organisation he called the Conservative Revolutionary Movement which he envisioned consisting of around 50 right-wing activists in Europe, as well as an organization for imprisoned right-wing activists. The newspaper writes that Breivik has written to, among others, Peter Mangs and Beate Zschäpe. Since the trial he has spent 8–10 hours per day writing. He has said that he wants to write three books: the first being his own account of the events on the day of the attacks, the second discussing the ideology underlying his actions, and a third on his visions for the future. He has also stated that he wants to study political science during his prison sojourn.
Politicians from several Norwegian parties have protested Breivik's activities in prison, which they see as him continuing to espouse his ideology and possibly encouraging further criminal acts. The prison authorities have queried the Ministry of Justice on whether these activities, which Breivik terms as network building, can be perceived in the context of the terrorist acts he has committed and have received an affirmative reply from the ministry. This would mean that letters from Breivik may be confiscated. The clause which authorises such measures contains the wording, "...if the package contains information on planning or execution of punishable offense, evasion of the execution or acts which will disturb peace, order, and security".
On 23 July 2012, Breivik was transferred to Skien Prison. The transfer was unannounced to the public and unknown to Breivik himself due to reconstruction work at Ila Prison where Breivik was to serve out his prison sentence under psychiatric care due to inadequate security at Norwegian psychiatric hospitals. He was incarcerated at Skien for approximately ten weeks.
In November 2012, Breivik wrote a 27-page letter of complaint to the prison authorities about the security restrictions he was being held under, claiming that the prison director personally wanted to punish him. Among his complaints were that his cell is not adequately heated and he has to wear three layers of clothing to stay warm, guards interfere with his strictly-planned daily schedule, his cell is poorly decorated and has no view, his reading lamp is inadequate, guards supervise him while he is brushing his teeth and shaving and put indirect mental pressure on him to finish quickly by tapping their feet while waiting, he is not given candy and is served cold coffee, and he is strip-searched daily, sometimes by female guards. He has described his prison conditions as a "mini Abu Ghraib." Authorities only lifted one minor restriction against Breivik; his rubber safety pen, which he described as an "almost indescribable manifestation of sadism," was replaced with a regular pen. Breivik sent a list 12 demands to prison authorities in November, including easier communication with the outside world and a PlayStation 3 to replace the PlayStation 2 in his cell, because the PlayStation 3 offers more suitable games.
In February 2014, Breivik sent a letter to the Associated Press, in which he listed the 12 demands he had sent to prison authorities in November, and announced that he was going on hunger strike and would starve himself to death if the demands were not met. In the letter, he described the present conditions of his confinement as "torture."
On 23 March 2013, Breivik's mother Wenche Behring Breivik died from complications from cancer. On the same day media said that mother and son "took farewell during a meeting at Ila last week. Breivik was permitted to move himself out of the cage in the visit room—to give his mother a goodbye hug (avskjedsklem)". Breivik had asked for permission by the prison officials to attend his mother's funeral service; the request was rejected.
Writings and video
Forums
Janne Kristiansen, Chief of the Norwegian Police Security Service (PST), has stated that Breivik "deliberately desisted from violent exhortations on the net [and] has more or less been a moderate, and has neither been part of any extremist network." He is reported to have written many posts on the Islam-critical website document.no. He also attended meetings of "Documents venner" (Friends of Document), affiliated with the website. Due to the media attention on his Internet activity following the 2011 attacks, document.no compiled a complete list of comments made by Breivik on its website between September 2009 and June 2010.
In his writings Breivik displays admiration for the English Defence League (EDL), expressing an interest in starting a similar organisation in Norway, and writing that he had advised them to pursue a strategy of provoking overreaction from "Jihad Youth/Extreme-Marxists" which in turn might draw more people to join the organisation. On 25 July 2011 British Prime Minister David Cameron announced a review of Britain's own security following the attacks. EDL issued a statement on 24 July 2011 condemning the attacks, saying that "No form of terrorism can ever be justified and the taking of innocent lives can never be justified". Some editorialists criticised the EDL and other anti-Muslim groups in this context. Dagens Næringsliv writes that Breivik sought to start a Norwegian version of the Tea Party movement in cooperation with the owners of document.no, but that they, after expressing initial interest, ultimately turned down his proposal because he did not have the contacts he promised. He also expressed his admiration of the Russian Prime Minister Vladimir Putin (Putinism), finding him "a fair and resolute leader worthy of respect", though he was "unsure at this point whether he has the potential to be our best friend or our worst enemy." Putin's spokesperson Dmitri Peskov has denounced Breivik's actions as the "delirium of a madman".
YouTube video
Six hours before the attacks, Breivik posted a YouTube video urging conservatives to "embrace martyrdom" and showing himself wearing a thermal sports top and pointing a Ruger Mini-14. He also posted a picture of himself as a Knight Templar officer in a uniform festooned with gold braid and multiple medals. In the video he put an animation depicting Islam as a trojan horse in Europe. Analysts describe it as promoting physical violence towards Muslims and Marxists who reside in Europe.
The music in the video comes from the Age of Conan: Hyborian Adventures soundtrack and is sung by Norwegian singer Helene Bøksle. Breivik writes of Bøksle's voice that it is the perfect sound to listen to when one commits acts of martyrdom. During his trial he also testified that he uses this music, particularly the song "Ere the World Crumbles" when he meditates, as he did in preparation for his terrorist acts on 22 July 2011. The lyrics of the music are in the Old Norwegian language and come from the Völuspá, the first and best known poem of the Poetic Edda. In the week following the attack, Bøksle said in a press release that she distanced herself from Breivik's use of the music. The music's composer, Knut Avenstroup Haugen, has done the same.
Manifesto
Content
Breivik has been linked to a document titled 2083: A European Declaration of Independence,[138] which is 1,518 pages and bearing the name "Andrew Berwick". Breivik admitted in court that it was mostly other people's writings he had cut-and-pasted from the web. The file was e-mailed to 1,003 addresses about 90 minutes before the bomb blast in Oslo.
The document describes two years of preparation of unspecified attacks, supposedly planned for autumn 2011, involving a rented Volkswagen Crafter van (small enough to not require a truck driving license) loaded with 1,160 kilograms (2,600 lb) of ammonium nitrate/fuel oil explosive (ANFO), a Ruger Mini-14 semi-automatic rifle, a Glock 34 pistol, personal armor including a shield, caltrops, and police insignias. It also reports that Breivik spent thousands of hours on gathering email addresses from Facebook for distribution of the document, and that he rented a farm as a cover for a fake farming company buying fertilizer (3 tons for producing explosives and 3 tons of a harmless kind to avoid suspicion) and as a lab. It describes burying a crate with the armor etc. in July 2010 in the woods, and collecting it on 4 July 2011, and abandoning his plan to replace it with survival gear because he did not have a second pistol. It also expresses support for far-right groups such as the English Defence League and paramilitaries such as the Scorpions.
The introductory chapter of the manifesto defining "Cultural Marxism" in the Frankfurt School conspiracy theory sense is a copy of Political Correctness: A Short History of an Ideology by the Free Congress Foundation. Major parts of the compendium are attributed to the pseudonymous Norwegian blogger Fjordman. The text also copies sections of the Unabomber manifesto, without giving credit, while replacing the words "leftists" with "cultural Marxists" and "black people" with "muslims".
The New York Times described American influences in the writings, noting that the compendium mentions the anti-Islamist American Robert Spencer 64 times and cites Spencer's works at great length. The work of Bat Ye'or cited dozens of times.
Neoconservative blogger Pamela Geller, Neo-pagan writer Koenraad Elst and Daniel Pipes are also mentioned as sources of inspiration. The manifesto further contains quotes from Thomas Jefferson and George Orwell, as well as from Jeremy Clarkson's Sunday Times column and Melanie Phillips' Daily Mail column. The publication speaks in admiration of Ayaan Hirsi Ali, Geert Wilders, Bruce Bawer, Srđa Trifković, and Henryk M. Broder. Breivik blames feminism for allowing the erosion of the fabric of European society. The compendium advocates a restoration of patriarchy which it claims would save European culture.
In his writings Breivik states that he wants to see European policies on multiculturalism and immigration more similar to those of Japan and South Korea, which he said are "not far from cultural conservatism and nationalism at its best". He expressed his admiration for the "monoculturalism" of Japan and for the two nations' refusal to accept refugees. The Jerusalem Post describes his support for Israel as a "far-right Zionism". He calls all "nationalists" to join in the struggle against "cultural Marxists/multiculturalists".
He summarizes his goals, stating "I believe Europe should strive for: A cultural conservative approach where monoculturalism, moral, the nuclear family, a free market, support for Israel and our Christian cousins of the east, law and order and Christendom itself must be central aspects (unlike now)."
Comments
Norwegian computer security analysts are in the process of researching what appear to be hidden codes in Breivik's manifesto, including references to the GPS coordinates of several major sites throughout Europe.
Benjamin R. Teitelbaum, PhD student at Brown University, said that parts of the manifesto suggest that Breivik was concerned about race, not only about Western culture or Christianity.
Thomas Hegghammer of the Norwegian Defence Research Establishment has described the ideologies of Breivik as "not fitting the established categories of right-wing ideology, like white supremacism, ultranationalism or Christian fundamentalism", but more akin to macro-nationalism and a "new doctrine of civilisational war". Norwegian social scientist Lars Gule characterised Breivik as a "national conservative, not a Nazi". Pepe Egger of the think-tank Exclusive Analysis says "the bizarre thing is that his ideas, as Islamophobic as they are, are almost mainstream in many European countries."
In one section of the manifesto entitled "Battlefield Wikipedia" Breivik explains the importance of using Wikipedia as a venue for disseminating views and information to the general public, although the Norwegian professor Arnulf Hagen claims that this was a document that he had copied from another author and that Breivik was unlikely to be a contributor to Wikipedia. According to the leader of the Norwegian chapter of the Wikimedia Foundation an account has been identified which they believe Breivik used. In the second day of his trial Breivik cited Wikipedia as the main source for his worldview. The blogger Fjordman claims that a large part of his manifesto quoted Wikipedia and that it "probably shaped his strange and imprecise political vocabulary".
Defence hearing
In the pre-trial hearing, February 2012, Breivik read a prepared statement demanding to be released and treated as a hero for his "pre-emptive attack against traitors" accused of planning cultural genocide. He said, "They are committing, or planning to commit, cultural destruction, of which deconstruction of the Norwegian ethnic group and deconstruction of Norwegian culture. This is the same as ethnic cleansing."
Religious views
Islamophobia and Zionism
Following his apprehension, Breivik was characterised by analysts as being a right-wing extremist with anti-Muslim views and a hatred of Islam, who considered himself a knight dedicated to stemming the tide of Muslim immigration into Europe.
He was at first described by many in the media as a Christian fundamentalist, Christian terrorist, nationalist and right-wing extremist. He claims that the European Union is a project to create "Eurabia" and describes the 1999 NATO bombing of Yugoslavia as being authorised by "criminal western European and American leaders".
The Jerusalem Post describes him as pro-Israel and strongly opposed to Islam, and asserts that his manifesto includes "extreme screed of Islamophobia" and "far-right Zionism". In his writings Breivik states that "the Battle of Vienna in 1683 should be celebrated as the Independence Day for all Western Europeans as it was the beginning of the end for the second Islamic wave of Jihads."
The manifesto urges the Hindu nationalists to drive Muslims out of India. He demands the forced deportation of all Muslims from Europe, based on the model of the Beneš decrees.
Christianity
In 2009, he wrote "Today's Protestant church is a joke. Priests in jeans who march for Palestine and churches that look like minimalist shopping centres. I am a supporter of an indirect collective conversion of the Protestant church back to the Catholic." On his Facebook profile, Breivik described himself as a Christian though he is critical of the Catholic and Protestant churches, objecting to their "current suicidal path". Before the attacks, he stated an intention to attend Frogner Church in a final "Martyr's mass".
The manifesto states its author is "100 percent Christian", but he is not "excessively religious" and considers himself a "cultural Christian" and a "modern-day crusader". His manifesto states "I'm not going to pretend I'm a very religious person, as that would be a lie", calls religion a crutch and a source for drawing mental strength, and says "I've always been very pragmatic and influenced by my secular surroundings and environment"; regarding the term "cultural Christian" which he says means preserving European culture, he notes "It is enough that you are a Christian-agnostic or a Christian-atheist (an atheist who wants to preserve at least the basics of the European Christian cultural legacy...)" Furthermore, Breivik stated that "myself and many more like me do not necessarily have a personal relationship with Jesus Christ and God." Nevertheless, he stated that he planned to pray to God seeking for his help during his attacks.
Breivik condemns Pope Benedict XVI for his dialogue with Islam: "Pope Benedict has abandoned Christianity and all Christian Europeans and is to be considered a cowardly, incompetent, corrupt and illegitimate Pope." It will thus be necessary, writes Breivik, to overthrow the Protestant and Catholic hierarchies, after which a "Great Christian Congress" would set up a new European Church. He has also condemned Christian missionary activity in India as it would lead to the "total destruction of the Hindu faith and culture", and he expresses support for the Hindutva movement against Indian Communist movements.
American Christian press has also highlighted that Breivik appears to have addressed followers of the Neopagan religion of Odinism—the ethnocentric branch of Greater European Heathenry—in his writ. In regards to them, he says, "even Odinists can fight with us or by our side as brothers" in the Knights Templar organization that Breivik claims to be a founding member of. He later says to reject Odinism, saying that the Thor's Hammer cannot unify the people of Europe, but that the Christian cross will.
Deputy police chief Roger Andresen initially told reporters that information on Breivik's websites was "so to speak, Christian fundamentalist". Subsequently, others have disputed Andresen's characterisation of Breivik as a Christian fundamentalist. Rev. Olav Fykse Tveit, head of the World Council of Churches and himself Norwegian, accused Breivik of blasphemy for citing Christianity as a justification in his murderous attack.
Judaism and Jews
In the manifesto's section titled "The great Satan, his cult and the Jews", Breivik, while embracing an affinity for Zionism as a joint nationalist front against the perceived encroachment of Muslims and Islam in Western countries, blasted "so called liberal Jews" living in Germany and Europe who oppose "nationalism/Zionism" and support "multiculturalism". He called Jewish liberals and supporters of multiculturalism "as much of a threat to Israel and Zionism (Israeli nationalism) as they are to us", and called for Jewish nationalists to make common cause "against all anti-Zionists, against all cultural Marxists/multiculturalists".
Furthermore, he perceived conservative and nationalist Jews as loyal to Europe and worthy of exemption from the Holocaust, and proposed that Adolf Hitler should have "easily worked out an agreement with the UK and France to liberate the ancient Jewish Christian lands with the purpose of giving the Jews back their ancestral lands", opining that the deportation of the Jews from Germany wouldn't be popular but eventually, the Jewish people would regard Hitler as a hero because he returned the Holy land to them".
He estimated the percentage of the European and American Jewish populations which he could identify as "multiculturalist (nation-wrecking) Jews" to be at least 75%, further estimating the portion of the Israeli population of such-classified Jews at 50%.
Links to organisations
Oslo Shooting Club
Breivik was an active member of an Oslo shooting club between 2005 and 2007, and since 2010. According to the club, which has banned him for life after the attacks, Breivik had taken part in 13 organized training sessions and one competition since June 2010. The club states that it does not evaluate the members' suitability regarding possession of weapons.
Freemasons
At the time of the attacks, Breivik was a member of the Lodge of St. Olaf at the Three Columns in Oslo and had displayed photographs of himself in partial Masonic regalia on his Facebook profile. In interviews after the attacks, his lodge stated they had only minimal contact with him, and that when made aware of Breivik's membership, Grand Master of the Norwegian Order of Freemasons, Ivar A. Skaar, issued an edict immediately excluding him from the fraternity based upon the acts he carried out and the values that appear to have motivated them. According to the Lodge records, Breivik took part in a total of four meetings between his initiation in February 2007 and his exclusion from the order – one each to receive the first, second and third degree, and one other meeting. and held no offices or functions within the Lodge. Skaar stated that although Breivik was a member of the Order, his actions show that he is in no way a Mason. His manifesto said that he took three degrees of Freemasonry and commended them as "keepers of cultural heritage" while also criticising it for being "not in any way political".
Progress Party
Breivik became a member of the immigration restrictionist Progress Party (FrP) in 1999. He paid his membership dues for the last time in 2004, and was removed from the membership lists in 2006.
During his time in the Progress Party, he held two positions in the Progress Party's youth organisation FpU: he was the chair of the local Vest Oslo branch from January to October 2002, and a member of the board of the same branch from October 2002 till November 2004.
After the attack, the Progress Party immediately distanced itself from both Breivik's actions and his ideas. At a 2013 press conference Ketil Solvik-Olsen said that Breivik "left us [the party] because we were too liberal".
English Defence League (EDL)
Breivik claimed he had contact with the English Defence League (EDL), an anti-Islamist street protest movement in the United Kingdom. He allegedly had extensive links with senior EDL members and wrote that he attended an EDL demonstration in Bradford. On 26 July 2011, EDL leader Tommy Robinson denounced Breivik and his attacks and has denied any official links with him.
On 31 July 2011, Interpol asked Maltese police to investigate Paul Ray, a former EDL member who blogs under the name "Lionheart." Ray conceded that he may have been an inspiration for Breivik, but deplored his actions.
In an online discussion on the Norwegian website Document.no on 6 December 2009, Breivik proposes to establish a Norwegian version of the EDL. Breivik saw this as the only way to stop left-wing radical groups like Blitz and SOS Rasisme from "harassing" Norwegian cultural conservatives. Following the establishment of the European Defence League, the Norwegian Defence League (NDL) launched in 2010. Breivik indeed became a member of this organization under the pseudonym "Sigurd Jorsalfar". Former head of the NDL, Lena Andreassen, claims that Breivik was ejected from the organization when she took over as leader in March 2011 because he was too extreme. The NDL had held a rally in Oslo in April 2011, but it failed to gather more than a dozen supporters.
Knights Templar
In his manifesto and during interrogation, Breivik claimed membership in an "international Christian military order", which he calls the new Pauperes commilitones Christi Templique Solomonici (PCCTS, Knights Templar). According to Breivik, the order was established as an "anti-Jihad crusader-organisation" that "fights" against "Islamic suppression" in London in April 2002 by nine men: two Englishmen, a Frenchman, a German, a Dutchman, a Greek, a Russian, a Norwegian (apparently Breivik), and a Serb (supposedly the initiator, not present, but represented by Breivik). The compendium gives a "2008 estimate" that there are between 15 and 80 "Justiciar Knights" in Western Europe, and an unknown number of civilian members, and Breivik expects the order to take political and military control of Western Europe.
Breivik gives his own code name in the organisation as Sigurd and that of his assigned "mentor" as Richard, after the twelfth-century crusaders and kings Sigurd Jorsalfar of Norway and Richard the Lionheart of England. He calls himself a one-man cell of this organisation, and claims that the group has several other cells in Western countries, including two more in Norway. On 2 August 2011 Breivik offered to provide information about these cells, but on unrealistic preconditions.
After an intense investigation assisted internationally by several security agencies, the Norwegian police have not found a single piece of evidence that a PCCTS network existed, or that the alleged 2002 London meeting ever took place. The police now view Breivik's claim as a figment of imagination in light of his schizophrenia diagnosis, and are increasingly confident that he had no accessories. The perpetrator still insists he belongs to an order and that his one-man cell was "activated" by another clandestine cell.
On 14 August 2012, several Norwegian politicians and media outlets received an email from someone claiming to be Breivik's "deputy", demanding that Breivik be released, and making more threats against Norwegian society.
Writing influences
Breivik has identified himself in a multitude of social media services as an admirer of, among others, the Freedom Party of Austria, Hindu nationalism (Hindutva), the right-wing Swiss People's Party, Winston Churchill, Max Manus, Robert Spencer, former Japanese Prime Minister Taro Aso, Patrick Buchanan, Ayaan Hirsi Ali, and Dutch politician Geert Wilders (whose political party he described on the website of the periodical Minerva as one among the few that could "truly claim to be conservative parties in their whole culture"). On Twitter, he paraphrased philosopher John Stuart Mill: "One person with a belief is equal to the force of 100,000 who have only interests".
According to Belarusian opposition figure Mikhail Reshetnikov, Anders Breivik underwent paramilitary training in a camp organized by retired KGB colonel Valery Lunev. According to Reshetnikov, Breivik visited Belarus three times and had lasting connections with the country. According to official data, however, Breivik visited Belarus only once, as a tourist in 2005.
Breivik has frequently praised the writings of blogger Fjordman. He used Fjordman's thinking to justify his actions, citing him 111 times in the manifesto. He also endorsed the writings of Australian historian Keith Windschuttle in the manifesto 2083, as well as former Australian Prime Minister John Howard and Treasurer Peter Costello. He expressed admiration for historical military leaders such as Charles Martel, Richard Lionheart, El Cid, Vlad III the Impaler, Jacques de Molay, Nicholas I of Russia, and John III Sobieski. In his manifest he copies 25 pages verbatim from an ideological text by Evans Kohlmann and published by an institute led by Magnus Ranstorp.
Notable books related to Anders Behring Breivik
On 17 August 2013, journalist Marit Christensen informed the Norwegian press that for the last year of Wenche Behring Breivik's life, she had been her confidant, and that a book based on Christensen's interviews with her would be published as a book in autumn 2013 under the title "The Mother". However, on 14 September 2013 Verdens Gang said that before Wenche Behring Breivik died, she hired a lawyer to prevent Marit Christensen from publishing the book. The book was nevertheless published in October 2013, and was widely criticized; on the basis of Wenche Behring Breivik's opposition to the book, for inclusion of material not relevant to understanding what motivated Anders Behring Breivik, and for character assassinations of still living persons.
In popular culture
In January 2012 the Danish theatre Café Teatret announced that it was staging a play based on the manifesto. The play, named Manifesto 2083 was planned to be performed over three weeks in August 2012. Relatives of the victims of Breivik's actions as well as Danish politicians have criticized the plans of the theatre. In February 2012 the Norwegian Dramatikkens Hus announced it too will be staging the Danish play. However, three weeks into Breivik's criminal trial the producer of the play, Christian Lollike, announced that the play has been postponed indefinitely. Lollike cited the ongoing trial as the reason for the decision in that much of what was intended to be discussed in the play has been illuminated through the trial proceedings: "Of course, if we feel that we have nothing interesting to say in relation to this case we will drop the performance."
Another play was premiered in Amsterdam, the Netherlands, on 22 March. The play Breivik meets Wilders (Dutch: Breivik ontmoet Wilders) depicts a fictional meeting between Anders Behring Breivik and Dutch far-right lawmaker Geert Wilders at London's Heathrow airport in March 2010. The play, running at Amsterdam's De Balie theatre is written by playwright Theodor Holman who one week ahead of the premiere had stated "I feel a kinship with Anders Breivik." Other plays are currently under development in Sweden and the UK.
The German clothing chain Thor Steinar, which names all its shops after Norwegian towns, has had two stores named Brevik, for the Norwegian town Brevik in Telemark. The first closed in 2008, and a new one opened in Chemnitz in February 2012. The similarity of the name Brevik to Breivik's name led to vandalism and public outcry when the new Brevik store opened.
Russian nu metal band Slot included a song titled "Breivik show" (Russian: Брейвик-шоу) on their album F5.
Cecilie Løveid's poem "Punishment" (Straff) was printed in Aftenposten, as This Weeks Poem, on April 8, 2013. In an interview with the newspaper she said that the poem is about Breivik, and that she has no opinion about the verdict of the trial—because that is outside the scope of the poem.
In the 2013 documentary film The Pervert's Guide to Ideology, Slovene philosopher and psychoanalyst Slavoj Žižek, in discussing the meaning of ideology in modern life, compares the mind-set and actions of Brevik to examples from popular culture, in particular the thoughts and actions of Travis Bickle (Robert De Niro) in the 1976 film Taxi Driver, whereby he first analyses in his own mind the problems of his environment (New York streets controlled by pimps and drug dealers) but then attempts to resolve them through an act of great violence.
British newspaper The Telegraph reported that Anders Behring Breivik listened to Clint Mansell's composition Lux Aeterna during the shooting spree.
Wikipedia.org
---
2011 Norway attacks
The 2011 Norway attacks were two sequential terrorist attacks against the government, the civilian population and a summer camp in Norway on 22 July 2011.
The first was a car bomb explosion in Oslo within Regjeringskvartalet, the executive government quarter of Norway, at 15:25:22 (CEST). The car bomb was placed outside the office of Prime Minister Jens Stoltenberg and other government buildings. The explosion killed eight people and wounded several others, with more than 10 people critically injured.
The second attack occurred less than two hours later at a summer camp on the island of Utøya in Tyrifjorden, Buskerud. The camp was organized by AUF, the youth division of the ruling Norwegian Labour Party (AP). A gunman disguised as a policeman opened fire at the participants, killing 69 attendees, including personal friends of Prime Minister Jens Stoltenberg and the stepbrother of Norway's crown princess Mette-Marit.
The Norwegian Police Service arrested Anders Behring Breivik, a 32-year-old Norwegian right-wing extremist for the mass shootings on Utøya and subsequently charged him with both attacks. The European Union, NATO and several countries around the world expressed their support for Norway and condemned the attacks.
Preparation for the attacks
Anders Behring Breivik had participated for years in debates in Internet forums and spoke against Islam and immigration. He was preparing for the attacks from at least as early as 2009, though he concealed his violent intentions.
Failed attempt to buy weapons in Prague
Breivik spent six days in Prague in late August and early September 2010. He chose the Czech Republic because the country has some of the most relaxed laws regarding guns and drugs in Europe. Following his Internet inquiry, Breivik noted that "Prague is known for maybe being the most important transit site point for illicit drugs and weapons in Europe". Despite the fact that Prague has one of the lowest crime rates among European capitals, Breivik observed that he was not looking forward to his trip to the Central European capital, because he has "heard that there are very brutal and cynical criminals".
He hollowed out the rear seats of his Hyundai Atos in order to have enough space for the firearms he hoped to buy. After two days, he got a prospectus for a mineral extraction business printed, which was supposed to give him an alibi in case someone suspected him of preparing a terrorist attack. He wanted to buy an AK-47 rifle (this firearm is however not very common in the country, unlike the Vz. 58), a Glock pistol, hand-grenades and a rocket-propelled grenade, stating that getting the latter two would be a "bonus".
Breivik had paid for prostitutes in Prague and had several fake police badges printed to wear with a police uniform, which he had acquired illegally on the Internet, and which he later wore during the attack. Contrary to his expectations, he was completely unable to get any firearms in the Czech Republic, commenting that it was the "first major setback in [his] operation". In the end, he concluded that Prague was "far from a ideal city to buy guns" and nothing like "what the BBC reported", and that he had felt "safer in Prague than in Oslo".
Arming in Norway and through the Internet
Originally, Breivik intended to try to obtain weapons in Berlin or Serbia if his mission in Prague failed. The Czech disappointment, however, led him to procure his weapons through legal channels. He decided to obtain a semi-automatic rifle and a Glock pistol legally in Norway, noting that he had a "clean criminal record, hunting license, and a pump action shotgun Benelli Nova already for seven years", and that obtaining the guns legally should therefore not be a problem.
Upon returning to Norway, Breivik obtained a legal permit for a Ruger Mini-14 semi-automatic carbine, ostensibly for the purpose of hunting deer. He bought it in late 2010 for €1,400 ($2000). In his manifesto he said he was going to use soft-point rifle bullets, injected with 99% pure liquid nicotine, to make them even more lethal. Forensics tests to determine whether nicotine was used are underway.
Getting a permit for the pistol proved more difficult, as he had to demonstrate regular attendance at a sport shooting club. In addition, gun control in Norway is extremely strict. He also bought 10 30-round magazines from a US supplier. From November 2010 to January 2011 he went through 15 training sessions at the Oslo Pistol Club, and by mid-January his application to purchase a Glock pistol was approved.
Breivik claimed in his manifesto that he bought 300 g of sodium nitrite from a Polish shop for €10 in December 2010, in order to make a bomb fuse. In March 2011, he legally bought 100 kg of chemicals from a small Internet-based Wrocław company. The Polish ABW interviewed the company owner on 24 July 2011. Breivik's Polish purchases initially led to him being put on the watch list of the Norwegian intelligence, which did not act because they did not believe it was relevant.
He had also planned a last religious service (in Frogner Church) before the attack.
On 18 May 2009 Breivik registered a Sole proprietorship called Breivik Geofarm in order to buy fertilizer without arousing suspicion. Upon registration, Breivik stated that the company would grow vegetables, melons and tubers. The place of business was set to Åmot in Hedmark.
On 4 May 2011 Breivik purchased six tons of fertilizer (13.227 pounds) through Geofarm at Felleskjøpet. The amount is an average purchase of fertilizer in Norway. Three tons consisting of ammonium nitrate and three tons consisting of calcium ammonium nitrate. According to some of the neighbors, all the fertilizer was stored in his barn. This was the fertilizer used to make the Oslo bomb. Bomb experts said considering the amount of fertilizer used, the bomb was at least 500 kilograms, but may have been a lot bigger. Afterwards there was significant debate in Norway how an amateur could acquire so substantial amounts of fertilizer and in addition manufacture and place such a lethal weapon in the middle of Regjeringskvartalet all by himself. The conclusion by Felleskjøpet was that there is no legislation to keep agricultural businesses from purchasing as much fertilizer as they please, and that Geofarm was completely legitimate and there was nothing suspicious about Breivik's purchase. This was confirmed by the director of the Norwegian Police Security Service, Janne Kristiansen, who stated "not even STASI could have prevented this attack".
Weapons training
Beside visiting firing ranges and countries with relaxed gun laws to sharpen his skill, a manifesto, supposedly written by Breivik (though this is unconfirmed) claims he made use of the video game Call of Duty: Modern Warfare 2 as a training simulation while using World of Warcraft as a cover for his extended period of isolation.
Oslo bombing
On 22 July 2011 at 15:25:22 (CEST) a bomb placed in a Volkswagen Crafter was detonated in the parking lot in front of the H block in Regjeringskvartalet, downtown Oslo, in front of the Office of the Prime Minister of Norway(H block) and several other governmental buildings, such as the Department of Oil and Energy (R4), Department of the Treasury (G block), Department of Education (Y block) and the Supreme Court of Norway.
The explosion started fires in the H block (H-blokka) and R4, and the shock wave blew out the windows on all floors as well as in the VG house and other buildings on the other side of the square. The streets in the area were filled with glass and debris following the explosion. The wreckage of a car was sighted near one of the affected buildings. A cloud of white smoke was reported as a fire continued to burn at the Department of Oil and Energy. The blast was heard at least 7 kilometres (4.3 mi) away.
At 15:26 the police received the first message about the explosion, and at 15:28 the first police patrol reported that it had arrived at the scene. At the same time, news agency NTB was told that the Prime Minister was unhurt and safe.
Following the explosion, police cleared the area and searched for any additional explosive devices. Through media outlets, police urged citizens to evacuate central Oslo.
Police later announced that the bomb was composed of a mixture of fertiliser and fuel oil (ANFO), similar to that used in the Oklahoma City bombing.
Impact on transportation
Immediately after the explosion, the area surrounding the damaged buildings was cordoned off and evacuated. People were asked to remain calm and leave the city center if possible, but there was no general evacuation. The subway system remained operational, and most of the tram network was also running, although sporadically, except for the line through Grensen (the street between Prof. Aschehoug's plass and Stortorvet). Buses also continued to run, although at least one articulated bus on the No.37 line, which stops outside the Ministry of Finance, was commandeered to evacuate the walking wounded.
An e-mail communication with the BBC from a traveller indicated that police were conducting searches in cars on the road to Oslo Airport, Gardermoen, which remained open.
The Gardermoen Line between Lillestrøm and Oslo Airport was shut down after a suspicious package was found close to the tracks. The same happened at the offices of TV 2 which were evacuated after a suspicious package was found outside the building.
Utøya massacre
Attack
Approximately one and a half hours after the Oslo explosion, a man wearing a police uniform, confirmed to be Anders Behring Breivik, boarded a ferry at Tyrifjorden, a lake some 40 kilometres (25 miles) northwest of Oslo, to the island of Utøya, the location of the Norwegian Labour Party's annual AUF youth summer camp, which is organised there every summer and which was attended by approximately 600 teenagers.
Former prime minister Gro Harlem Brundtland, whom Breivik said he hated and referred to in his writings as "the murderer of the nation", had been on the island earlier in the day to give a speech to the camp. After the attack Breivik stated that he originally wanted to target her specifically; but because of delays related to the ongoing renovation of Oslo Central railway station, she was already gone when the shooting started.
When Breivik arrived on the island, he presented himself as a police officer who had come over for a routine check following the bombing event in Oslo. He signalled and asked people to gather around him before pulling weapons and ammunition from a bag and indiscriminately firing his weapons, killing and wounding numerous people. He first shot people on the island and later started shooting at people who were trying to escape by swimming across the lake. Survivors on the island described a scene of terror. In one example, 21-year-old survivor Dana Barzingi described how several victims wounded by Breivik pretended to be dead to survive; but he later came back and shot them again. He did relent in his executions on some occasions: First, when an 11-year-old boy who had just lost his father during the shooting, stood up against him and said he was too young to die; and later, when a 22-year-old male begged for his life.
Some witnesses on the island were reported to have hidden in the undergrowth, and in lavatories, communicating by text message to avoid giving their positions away to the gunman. The mass shooting reportedly lasted for around an hour and a half, ending when a police special task force arrived and the gunman surrendered, despite having ammunition left, at 18:35. It is also reported that the shooter used hollow-point or frangible bullets (incorrectly but popularly called dum-dums) which increase tissue damage.
The island's manager for over 20 years, Monica Bøsei, 45, known as "Mother Utøya", was one of the victims. Her husband and two daughters were also present, but escaped with their lives. The youngest victim, Sharidyn Svebakk-Boehn, just turned 14 years old, and wrote a blog describing the days before her murder.
Local residents in a flotilla of little motorboats and fishing dinghies sailed out to rescue the survivors who were pulled out shivering and bleeding from the water and picked up from hiding places in the bushes and behind rocks around the island's shoreline. Some survived by pretending to be dead.
Several campers, especially those with the experience to know the island well, swam to the island's rocky west side and hid in the caves which are only accessible from the water. Others were able to hide away on the secluded Kjærlighetsstien ("love path"). 47 of the campers sought refuge in Skolestua ("the School House") together with personnel from the Norwegian People's Aid. Although Breivik shot two bullets through the door, he did not get through the locked door, and the people inside this building survived.
Two ethnic Chechen teenagers Movsar Dzhamayev, 17, and Rustam Daudov, 16, who were at the island described later that they were reminded of the war in their native Chechnya. "I have seen people being shot before in my country when I was small and had flashbacks," Dzhamayev said. But after speaking to his father by cell phone, he pulled himself together. "My dad said, 'Attack the perpetrator and do it properly,'" he said. With a third unidentified friend, the teens armed themselves with stones and returned to the scene only to witness Breivik killing another teenager. "We stood three meters from him and wanted to beat him, but then he shot one of our friends in the head. So we just threw the stones and ran for our lives," Daudov said.
The teenagers said that they had decided that it was too difficult to stop the gunman. They discovered a cave-like opening in a rock where they managed to hide 23 children from Breivik. Dzhamayev, who kept guard outside, also dragged three youngsters from the lake who were close to drowning.
The police have declined to say what guns he used for the attacks or how he acquired them.
Rescue and emergency response
Initially, as the besieged people from Utøya tried to call the emergency services, they were told to keep off the line unless they were calling about the Oslo bomb.
The first person to arrive on the scene was Marcel Gleffe, a German resident of Ski vacationing at a holiday camp on the mainland. Recognizing gunshots, he piloted his boat to the island and began throwing lifejackets to young people in the water, rescuing as many as he could in four or five trips, after which the police asked him to stop. The Daily Telegraph credited him with saving up to 30 lives. Another forty were saved by Hege Dalen and Toril Hansen, a married female couple holidaying in the area. The couple made a total of four trips to the island to rescue campers, and at one point came under fire. Several dozen more were rescued by Kasper Ilaug, who made three trips to the island. Ilaug, a local resident, received a telephone call that "something terrible" was happening on Utoya and requesting help. He initially thought the call was a prank, but acted anyway. Altogether, some 150 who swam away from the island were pulled out of the fjord by campers on the opposite shore.
At 17:27 the local police district learned about the shooting, and two minutes later the police in Oslo were informed. By 17:38, the Norwegian central counter-terrorist unit Beredskapstroppen was dispatched to Utøya from their headquarters in Oslo. However special forces in Oslo did not have a helicopter available that could take them straight to the island. The only helicopter available to the Oslo-based unit was a military one parked 60 km south of the capital at Moss Airport in Rygge, and thus the special unit had to reach the location by cars. They reached the ferry crossing at 18:09, but had to wait a few minutes for a boat to take them across. They reached Utøya at 18:25. When confronted by the heavily armed police on the island, the gunman initially hesitated for a few seconds. But when an officer yelled "surrender or be shot" he decided to lay down his weapons.
Anders Breivik called 112 (emergency telephone number) at least twice to surrender, at 18:01 and 18:26, and continued killing people in between. The police says Breivik hung up both times; they tried to call him back but did not succeed.
When the police arrived at the scene, they were met by survivors begging the officers to throw away their weapons, as they were afraid that the men in uniforms would again open fire on them.
Shortage of transport capacity
The Norwegian police does not have any helicopters that are suitable for transporting groups of police for an airdrop; the one they have is useful only for surveillance. When helicopter transport is needed, the Norwegian police have to rely on assistance from the military. The lack of full transport capacity for the anti-terrorism unit has long been criticized by some within the police force. When at the shore, the police could not find a suitable boat to reach the island. The boat they finally located almost sank because their equipment was so heavy; they had to continuously bail out water as they made the crossing.
All the crews of the police surveillance helicopter were on vacation.
Arrest of innocent survivor
Upon arrival on the island of Utøya, the police arrested, in addition to Breivik, Anzor Djoukaev, an innocent 17-year old survivor who represented the Akershus branch of AUF. The youth was reportedly stripped naked and locked up in a jail cell, located only meters away from the cell housing the self-confessed killer. The victim, who as a child had witnessed mass murders in Chechnya, was suspected of being an accomplice because his haircut was different from that shown on his identity document, and because he did not react to the carnage with the same tears and hysteria as most of the other survivors. He was kept in custody for seventeen hours. Barrister Harald Stabell criticized the police for failing to contact the youth's family, who feared he was killed, and for interrogating the victim without lawyer present.
Casualties
Oslo
Eight people were killed in the explosion, with eleven seriously wounded, and fifteen suffering minor injuries. A doctor at the Oslo University Hospital said the hospital staff were treating head, chest and abdominal wounds.
Prime Minister Jens Stoltenberg was at his official residence near the Royal Palace, preparing the speech he was scheduled to give at Utøya the next day. Norway's finance minister, Sigbjørn Johnsen, was on holiday in Denmark at the time.
Fewer people than usual were in the area because the bombing took place during July, the usual vacation month for Norwegians, and since it was Friday afternoon, most government employees had gone home for the weekend.
Utøya
At approximately 03:50 (CEST) on 23 July, NRK and TV 2, the two primary Norwegian television networks, broadcast a live press conference from the Sentrum politistasjon in Oslo where Norway's National Police Commissioner Øystein Mæland stated the number of fatalities at Utøya to have reached "at least 80" with the count expected to increase.
On 25 July, a police spokesperson revealed that the death toll of the victims on Utøya had been revised downwards to 68 after the casualties had been counted on their return to the mainland. They added that the number of people missing was still high and that the number of casualties could be as high as 86. On 29 July police announced that one of the severely wounded victims from Utøya had died in a hospital, bringing the death toll from the island massacre to 69 (and 77 total, including 8 from the bombing in Oslo).
On 26 July, the Norwegian police began releasing the names and dates of birth of the victims on their website. By 29 July, the names of all 77 victims (eight from the bomb attack, 69 from Utøya) had been published, the last, a shooting victim, having been found on the 28th. The median age of the deceased was 18 years and the average age 21.8 years.
Trond Berntsen, an off-duty, unarmed police officer and step-brother of Norway's crown princess Mette-Marit, was among the dead.
Victims
On 1 August, the Norwegian national broadcasting company (NRK) revealed that a total of 153 people were injured during the attacks, in addition to the 77 deaths (reported down from an original figure of over 90). Ninety-one of the injured were brought to hospital or other medical treatment from the Oslo bombing, 62 from the Utøya shooting. On 2 August, the same source revised the number of injured from the Oslo bombing to 89, to a total of 151.
Perpetrator
Public broadcaster NRK and several other Norwegian media outlets identified the suspected attacker as Anders Behring Breivik. He was arrested in Utøya for the shootings and also linked to the Oslo bombing. He has been charged with terrorism for both attacks. According to his attorney, Breivik has acknowledged that he is responsible for both the bomb and the shooting during interrogation but denies culpability, as he asserts that his actions were "atrocious but necessary". At his initial arraignment on 25 July, Breivik was remanded into custody for eight weeks, the first half to be in solitary confinement. Breivik wanted to have an open hearing, and attend it wearing a uniform of his own design, but both requests were denied by the presiding judge.
Political and religious views
Breivik is linked to a compendium entitled 2083: A European Declaration of Independence bearing the name "Andrew Berwick", the file was e-mailed to 1,003 addresses about 90 minutes before the bomb blast in Oslo.
The introductory chapter of the manifesto defining "Cultural Marxism" is a copy of Political Correctness: A Short History of an Ideology by the Free Congress Foundation. Major parts of the compendium are attributed to the pseudonymous Norwegian blogger Fjordman. The text also copies sections of the Unabomber manifesto, without giving credit, while exchanging the words "leftists" for "cultural Marxists" and "black people" for "muslims". The New York Times described American influences in the writings, noting that the compendium mentions the anti-Islamist American Robert Spencer 64 times and cites Spencer's works at great length. The work of Bat Ye'or is cited dozens of times. Neoconservative blogger Pamela Geller, Neo-pagan writer Koenraad Elst and Daniel Pipes are also mentioned as sources of inspiration. The manifesto further contains quotes from Middle-eastern expert Bernard Lewis, Edmund Burke, Mahatma Gandhi, Thomas Jefferson and George Orwell, as well as from Jeremy Clarkson's Sunday Times column and Melanie Phillips' Daily Mail column. The publication speaks in admiration of Ayaan Hirsi Ali, Bruce Bawer, Srđa Trifković, and Henryk M. Broder. The compendium advocates a restoration of patriarchy which it claims would save European culture.
The compendium contains his militant far-right ideology and xenophobic worldview, which espouses an array of political concepts; including support for varying degrees of cultural conservatism, right-wing populism, ultranationalism, Islamophobia, "far-right Zionism", and Serbian paramilitarism. It regards Islam and "cultural Marxism" as the enemy and argues for the annihilation of "Eurabia" and multiculturalism, to preserve a Christian Europe. He further urged Europeans to restore the historic crusades against Islam as in the Middle Ages. A video Breivik released on YouTube 6 hours before the attack, has been described as promoting violence towards Muslims and Marxists who reside in Europe.
Among other things, in the manifesto he identified the Beneš Decrees, which facilitated the Expulsion of Germans from Czechoslovakia after the Second World War, as an example for committing that act on European Muslims. In his manifesto he also urges the Hindus to drive Muslims out of India. He demands the gradual deportation of all Muslims from Europe from 2011 to 2083 through repatriation. He blames feminism for allowing the erosion of the fabric of European society.
Breivik's writings mention the English Defense League, claiming that he had contact with senior members of the EDL, and that a Norwegian version of the group, was 'in the process of gaining strength'. He wrote that the EDL were 'naïve fools' because in his words the EDL 'harshly condemns any and all revolutionary conservative movements that employ terror as a tool'. EDL leader Stephen Yaxley-Lennon denounced Breivik and the attack on 26 July 2011 and denied any links with the Norwegian.
After being apprehended, Breivik was characterized by police officials as being a right-wing extremist and an Islamophobe. Breivik is described by the newspaper Verdens Gang as considering himself a conservative nationalist. According to The Australian, Breivik was highly critical of Muslim immigration into Christian societies, is pro-Israel and an admirer of the US Tea Party movement. Deputy police chief Roger Andresen initially told reporters that "We have no more information than... what has been found on [his] own websites, which is that it goes towards the right and that it is, so to speak, Christian fundamentalist." Subsequently, others have disputed Andresen's characterization of Breivik as a Christian fundamentalist. Furthermore, Breivik stated that "myself and many more like me do not necessarily have a personal relationship with Jesus Christ and God."
According to the International Business Times, in his manifesto, he "did not see himself as religious", but he did identify as a cultural Christian and wrote about the differences between cultural and religious Christians, but stressed that both were Christians, and shared the same identity and goals. He has written many posts on the far-right website document.no. He attended meetings of "Documents venner" (Friends of Document), affiliated with the Document.no website. He is a former member of the Progress Party (FrP) and its youth wing FpU. According to the current FpU leader Ove Vanebo, Breivik was active early in the 2000s, but he left the party as his viewpoints became more extreme.
In his online YouTube video, he expressed admiration of several historic leaders such as Charles Martel, Richard Lionheart, El Cid, Vlad III the Impaler, Jacques de Molay, Tsar Nicholas and John III Sobieski. A recently created social media website bearing Breivik's name and picture but of unknown authorship refers to him as an admirer of Winston Churchill and Max Manus, and also of Dutch politician Geert Wilders, whose political party, the Party for Freedom, he describes as "the only true party of conservatives".
Attorney
The police initially kept the choice of counsel secret after request from the attorney. Attorney Geir Lippestad elected to act on behalf of Breivik's defense, confirming to the Dagbladet newspaper that Breivik had requested him personally. Lippestad said "I thought carefully about it. Everyone is entitled to a lawyer, even in a case like this, and I decided to accept."
Possible accomplices
Several witnesses at the youth camp expressed doubt that there was only one shooter. The police have received descriptions of a second gunman, and are currently working to confirm or deny the accuracy of this new information. Due to the uncertainty surrounding these witness descriptions and the chaotic nature of the events, the police have, as a matter of precaution, yet to make an official comment on the matter. Breivik has claimed that he acted alone and that he had no accomplices, according to some reports. However, according to other reports, Breivik claimed to have accomplices. On 24 July, six more people were arrested in Oslo in connection with the attacks and then released as they were said to be no longer suspected of involvement.
Reactions
Domestic
King Harald sent his condolences to the victims and their families, and urged unity.
At a press conference on the morning after the attacks, Prime Minister Jens Stoltenberg and Justice Minister Knut Storberget addressed the country. Stoltenberg called the attack a "national tragedy" and the worst atrocity in Norway since World War II. Stoltenberg further vowed that the attack would not hurt Norwegian democracy, and said the proper answer to the violence was "more democracy, more openness, but not naivety". In his speech at the memorial service on 24 July 2011, he opined what would be a proper reaction: "No one has said it better than the AUF girl who was interviewed by CNN: 'If one man can show so much hate, think how much love we could show, standing together'".
The leader of the Workers' Youth League, Eskil Pedersen, vowed to "return to Utøya" and urged Norway to continue its tradition of openness and tolerance.
Leaders of Norwegian political parties expressed grief and sent condolences in public statements.
On 1 August 2011, Norway's parliament, nominally in recess for the summer, reconvened for an extraordinary session to honour the victims of the attack. In a departure from parliamentary procedure, both King Harald V and Crown Prince Haakon were present. The president of Norway's Parliament, Dag Terje Andersen read out loud the names of all 77 victims. The session was open to the public, but due to limited seating, priority was given to relatives of the deceased.
The seven political parties in the parliament agreed to postpone the electoral campaign for local elections, which will be held in September, until mid-August. Campaigning was also postponed and due to start in mid-August. The school debates were canceled; though the school elections were, however, not cancelled.
Initially, Magnus Ranstorp and other terror experts suspected that foreigners were behind the attacks. Non-ethnic Norwegians, especially Muslim Norwegians, were subjected to spitting and other forms of harassment, and violence.
International
The United Nations, the European Union, NATO, and governments around the world expressed their condemnation of the attacks, condolences, and solidarity with Norway. However, there have also been reports of European politicians giving support to the killings or excusing them as a result of multi-culturalism. Interviewed on a popular radio show, the Italian MEP Francesco Speroni, a leading member of the Lega Nord, the junior partner in Berlusconi's conservative coalition, said: "Breivik's ideas are in defence of western civilisation." Similar views were voiced by Italian MEP Mario Borghezio. Werner Koenigshofer, a member of the National Council of Austria, was expelled from the right-wing Freedom Party of Austria after equating the massacre with the death of millions of fetuses through abortion.
On 25 July 2011, at noon (CEST), each of the Nordic countries held a minute of silence to dignify the victims of the two attacks. Norway's minute of silence stretched to five minutes. In Oslo, a city of approximately 600,000 inhabitants, an estimated 200,000 people attended a "flower march".
The Norwegian media reported criticism against Fox News and its commentator Glenn Beck for their coverage of the attacks. Beck's comparison of the AUF to the Hitler Youth led Frank Aarebrot, a Norwegian professor with political sympathies to the Norwegian Labour Party, to call Beck a "fascist" and "swine".
Legal proceedings
On 25 July 2011, Anders Behring Breivik was arraigned in Oslo District Court. The police feared that Breivik would use the hearing as an opportunity to communicate with possible accomplices. Because of this, the arraignment was held completely closed to the media and all other spectators. Instead, judge Kim Heger held a press conference shortly afterwards where he read the court's decision. The practice of completely closed court hearings is extremely rare in the Norwegian justice system.
It was long debated which criminal charges to use in this unique situation. Many police attorneys wanted high treason or crimes against humanity. The prosecution ended up indicting Breivik on terrorism charges. Breivik admitted to being the gunman at Utøya and the perpetrator behind the Oslo bomb, also admitting all the other actual events. Nonetheless he pleaded not guilty, stating "I do not recognise this justice system". District Attorney Christian Hatlo asked that Breivik be detained for eight weeks without mail or visitation. The judge ruled in favor of the prosecution, stating "the accused is an imminent danger to society and must be confined for the safety of himself and others. It is highly probable that he is guilty of the alleged crimes and imprisonment is necessary to prevent destruction of evidence". In accordance with the prosecution's wished, Breivik was sentenced to eight weeks detention without mail or visitation, four of which in complete isolation. To be renewed no later than 19 September 2011. He was immediately transferred to Ila Landsfengsel, a maximum security prison.
Attorney general Tor-Aksel Busch stated that final charges and indictment would not be ready until at least the end of the year 2011 and that hopefully the trial could start sometime in 2012.
On 13 August 2011 Breivik was taken to Utøya by police to re-create his actions on the day of the massacre. Wearing a bulletproof vest and a leash, Breivik was seen to mimic a shooting action. Neither the media nor the public was alerted to the operation. The police explained that the surprise walk-through was necessary because Breivik will be charged and tried for all 77 murders individually. The police deemed it less offensive to the survivors to do it now rather than during the trial. Despite the many police boats and helicopters, none of the civilians who had come to lay down flowers on the shore this day perceived what was happening just a few hundred metres across the lake from them for a total of eight hours. On the evening of 14 August the police held a press conference about the reconstruction. It was reported that Breivik was not unmoved by his return to Utøya, but that he showed no remorse. Inspector Pål Fredrik Hjort Kraby described Breivik's behavior and indifference on the island as "unreal", as he had over the course of eight hours willingly showed the police exactly how he had carried out all of the 69 murders.
After-effects
In the days following the attacks, Norway's main political parties noted a significant increase in interest for membership from young people. Both the Norwegian Young Conservatives and the Progress Party's Youth, as well as the Workers' Youth League (AUF) had signed up a significant number of new members after a few days. By mid-August the mother parties (as well as youth organizations) reported a strong and unusual boom in new members, most significantly for the Conservative Party and the Progress Party, although the Labour Party did not yet want to disclose their figures (due to the circumstances), other than maintaining their "enormous" support. Compared to around one thousand members for the two former parties, the Labour Party announced at the end of August that they had got over six thousand new members.
Far-right groups such as Stop the Islamisation of Norway (SIAN) and the Norwegian Defence League (NDL), as well as the Democrats party, had reportedly witnessed a boom in their memberships and interest by mid-August, with the Democrats party having signed up around one hundred new members, and the NDL around three hundred. According to professor Tore Bjørgo at the Norwegian Police University College in Oslo, the increased support for these far-right groups indicates that within the far right, there is a milieu that sympathizes with violent rhetoric.
Coop Norway, a chain of retail stores in Norway, is removing several brands from its shelves as a result of the attack. Some of the titles includes games like Homefront, Call of Duty series, Sniper Ghost Warrior, Counter-Strike Source and World of Warcraft.
---
Trial of Anders Behring Breivik
The trial of Anders Behring Breivik, the perpetrator of the 2011 Norway attacks, took place between 16 April and 22 June 2012 in Oslo District Court. Breivik was sentenced to 21 years of preventive detention on 24 August 2012. 170 media organisations were accredited to cover the proceedings, involving some 800 individual journalists.
The main question during the trial became the extent of the defendant's criminal responsibility for these attacks and thereby whether he would be sentenced to imprisonment or committed to a psychiatric hospital. Two psychiatric reports with conflicting conclusions were submitted prior to the trial, leading to questions about the soundness and future role of forensic psychiatry in Norway.
Background
On 25 July 2011, Breivik was charged with violating paragraph 147a of the Norwegian criminal code, "destabilising or destroying basic functions of society" and "creating serious fear in the population", both acts of terrorism under Norwegian law.
Forensic psychiatrists Torgeir Husby and Synne Sørheim, who conducted the psychiatric analysis of Breivik and released their report in December 2011, found that he was suffering from paranoid schizophrenia, supporting a would-be insanity defence or criminal insanity ruling by the court. However, subject to massive criticism from legal and psychiatric experts, the court decided to appoint two new psychiatrists, Terje Tørrissen and Agnar Aspaas, who were to conduct another analysis. Breivik was initially uncooperative with the new psychiatrists because of the previous report having been leaked to the media, but he later changed his mind and decided to cooperate. On 10 April 2012, psychiatrists found that Breivik was legally sane. If that conclusion is upheld, Breivik can be sentenced to prison or containment.
Parties
Breivik is represented by his defence counsel Geir Lippestad, Vibeke Hein Bæra, Tord Jordet and Odd Ivar Grøn. Lippestad and Bæra are both in their late forties, whereas Jordet and Grøn who are both in their thirties and were in employment at Lippestad's law firm prior to 22 July 2011 as associates. Bæra, who has ten years of experience as public prosecutor, was hired as a partner following Lippestad's accepting the request from Breivik to defend him.[16] The prosecution is represented by state prosecutors Svein Holden and Inga Bejer Engh.
The presiding judge is Wenche Elizabeth Arntzen. She is joined by judge Arne Lyng and lay judges Ernst Henning Eielsen, Anne Wisløff and Diana Patricia Fynbo. Wisløff came in as an alternate after Thomas Indrebø had to recuse on the second day of the trial when it came to light that he had advocated the death penalty on a Facebook page the day after the terror attacks.
Defendant
Anders Behring Breivik
Judges
District court judges
Wenche Elizabeth Arntzen (court administrator)
Arne Lyng
Lay judges in Oslo District Court
Thomas Indrebø, receptionist (16–17 April)
Anne Elisabeth Wisløff, retired family consultant (from 17 April)
Diana Patricia Fynbo, teacher
Ernst Henning Eielsen, advisor
Ole Westerås (reserve), Lier, teacher
Defence
Main defence counsel
Geir Lippestad, lawyer
Vibeke Hein Bæra, lawyer
Assisting counsels (employed by Lippestad Law Firm)
Tord Eskild Jordet, associate lawyer
Odd Ivar Grøn, associate lawyer
Prosecution
Inga Bejer Engh, prosecutor
Svein Holden, prosecutor
Court-appointed psychiatrists
Torgeir Husby, psychiatrist
Synne Sørheim, psychiatrist
Agnar Aspaas, psychiatrist
Terje Tørrissen, psychiatrist
166 counsel for the aggrieved have been appointed
Three coordinating counsel for the aggrieved representing the 166 in court
Siv Hallgren (for aggrieved from the Government quarter)
Frode Elgesem (for AUF, and aggrieved from Utøya)
Mette Yvonne Larsen (assisting the appointed, spokesperson)
Witnesses
Breivik's list of witnesses includes far right activist Tore Tvedt, Labour Party politician Raymond Johansen, prominent Islamists Mullah Krekar and Arfan Qadeer Bhatti, and anti-Islamist blogger Fjordman.
The purpose of calling Mullah Krekar is to help establish for the Defence that political and ideological extemism is not a psychiatric disorder and should not be treated legally with insanity.
Start of trial
Day 1 (16 April)
On Monday 16 April 2012, when offered the opportunity to speak, Breivik said that he did not recognize the legitimacy of the Court because it derived its authority from parties supporting multi-culturalism. Breivik also claimed that presiding judge, Wenche Elizabeth Arntzen, was a close friend of Hanne Harlem, the sister of former prime minister Gro Harlem Brundtland. To the question from Arntzen whether this constituted a formal assertion of conflict of interest, Breivik's main defence counsel Geir Lippestad, after cursorily conferring with Breivik, replied that it was not.
The charges were read out to Breivik by prosecutor Inga Bejer Engh including the indictments of terrorism and premeditated murder. Descriptions were provided of how each victim was killed.
When asked to plead after hearing the charge-sheet, Breivik responded that he acknowledged that he had committed the offences, but pleaded not guilty because he was acting out of "necessity" (Norwegian: nødrett). A court translator incorrectly rendered this as "self-defence" (Norwegian: nødverge), but court officials corrected the error on the second day.
Prosecutor Svein Holden then outlined Breivik's life in the preceding decade, including lists of failed business ventures, and a year living off savings and playing World of Warcraft, at which mention Breivik apparently broke into a broad grin. At one point when the court was shown his 12-minute YouTube video, he started crying.
An unidentified woman, a German national, was apprehended by the police as she tried to force herself into the court building, asserting herself as Breivik's girlfriend and displaying the photo of Breivik in military gear on her cell phone. According to the police she had a criminal record in Germany for several instances of disturbing the peace. She had arrived in Oslo from Stuttgart on the preceding day and rented a hotel room, expecting to stay for 14 days. Following an expulsion decision from Oslo Police District she was escorted out of Norway on 17 April.
Defendant's testimony
Day 2 (17 April)
The second day was the opening day of Breivik's testimony, which was expected to last for a week, including cross-examination.
The court was told that a lay judge, Thomas Indrebø, had posted remarks in the immediate aftermath of the defendant's acts on 22 July 2011, that the perpetrator ought to be given the death penalty, and proceedings were adjourned to consider the implications of this, which consequently led to the dismissal of that judge.
Breivik often spoke with the collective "we" with reference to supposed association with others sharing his ideology. He focused on his purported fight against "multiculturalism" and compared it with the struggle of Tibet for "self-rule" and "cultural protection" from China. When asked about the greatest influence on his ideology and the biggest source of his worldview, Breivik said, "Wikipedia".
Breivik has claimed he would repeat the attacks given the chance. He claims he acted out of a desire to fight "communism" and to defend Norway and Europe against Muslims and multiculturalists. He maintained that he cannot be insane and was acting out of "goodness", and that he was part of an organization called "Knights Templar" (KT).
Before starting his testimony the defendant had requested that he be allowed to begin by reading a document which he had written in the weeks leading up to the trial. Much of Breivik's speech could be seen as a summation of his previous 1,500-page manifesto published online just prior to the attacks. On several occasions during the day judges asked the defendant to keep his statements brief, and some of the aggrieved through their counsels voiced concerns that he may be going too far in using his defence statement as a platform for his ideological views. Breivik claims he would have preferred to target a group of journalists instead of the island camp, and that he had envisaged being killed in the course of his actions.
In his prepared speech Breivik gave a major focus to a statement by Norwegian social anthropologist Thomas Hylland Eriksen. The quote which originates in a January 2008 interview with Eriksen, and which was later in that year the focal point of an article by Fjordman, is:
"Our most important task ahead is to deconstruct the majority, and we must deconstruct them so thoroughly that they will never be able to call themselves the majority again."
Breivik explained how he interpreted Eriksen's statement to mean that Eriksen, and the rest of the multiculturalists, want to deconstruct the Norwegian ethnic group so that they will never again constitute a majority. Eriksen has been called as a witness for the defence and will appear before the court later in the trial.
When asked by prosecutor Inga Bejer Engh why he had broken into tears the opening day, Breivik responded that he had been weeping for Norway and his perception of its deconstruction: "I thought, 'My country and my ethnic group are dying.'"[40] Breivik also claims he does acknowledge the pain he has caused to people and families in Norway but did not apologize at that time.
Day 3 (18 April)
The defendant greeted the court with his same fist-salute as he did the first day. Breivik had been asked to not greet the court in such a manner, at the request of lawyers for the victims.
Breivik was cross-examined about the contacts that he had made in his preparation. All he wanted at first to reveal was that he had travelled to both London and Liberia, and also had spoken with Norwegians online. The contact in Liberia happened to be a Serb, but he insisted on saying no more ostensibly because he wanted no more arrests. The Norwegian police had suspected the Serb may be Milorad Ulemek which was denied both by the defendant and by lawyers for Ulemek.
On the 5th day of the trial the Bosnian investigative weekly newspaper Slobodna Bosna reported that Milorad Pelemiš, a participant in the Srebrenica massacre of 1995, was Breivik's Serb contact. This was relayed to the trial parties and the Norwegian police by the news media. As of 27 April 2012, follow-up investigations by the media had come up with conflicting information on this possibility.
Breivik claimed to have been inspired by Serb nationalism, and was angered by the NATO bombing of Serbia in 1999. He said that he had founded The Knights Templar in London in 2002, and if the police dispute that to the depth as described by the defendant, it was because they had not done a sufficiently thorough job in investigating. He reaffirmed a lack of desire to give any information that could contribute to further arrests.
The defendant went on to claim that, KT as he calls it, does not exist as an organization in its "conventional" understanding, but rather is "leaderless" and clustered around "independent cells".
Allegedly there had been meetings with four individual nationalists, including "Richard", being the defendant's "mentor", and described as a "perfect knight", in a "founding" session. The prosecution attacked Breivik's version and alleged that he was making it all up. By some accounts the defendant would get vexed at the repeated suggestion that there is no such network, and he insisted there are 15–20 members in the Knights Templar.
Breivik talked about martyrdom and his actions making him a role model, and he emphasized that this could not be achieved as "keyboard warriors". He also used the term "sofa generals" when he asserted that one cannot be afraid to die if one wants to promote martyrdom.
Breivik himself commented on the trial this day that there ought to be one of only two possible outcomes in the case, that of death penalty, or an acquittal. He said of the maximum sentence of 21 years imprisonment prescribed by Norwegian law that this is "pathetic".
Day 4 (19 April)
Conceding to complaints from the counsels for the aggrieved, the defendant did not start the session with a salute to the court.
Breivik was questioned about his reasons for moving back in with his mother in 2006. He disputed that it had been because he had been made bankrupt, he said he had been working hard from 2002–2006 and needed a break, and that he could save money that way whilst also preparing his manifesto. Also he revealed he kept liquid finances in that house, as cash in a safe.
Breivik was also questioned about his year playing World of Warcraft. He denies this could be linked with his actions. It was for him simply a game of "strategy" not "violence".[57] He also testified that he played another computer game, Call of Duty: Modern Warfare 2, for 16 months as practice before using his actual rifle. He emphasized that he didn't really like playing but it was necessary to gain the required practical skills.
Breivik testified that the guns he used at Utøya were inscribed with rune names. His rifle had the name Gungnir, which is the name of Odin's spear, which returns to its owner upon use. His Glock pistol bore the name Mjölnir, the name of Thor the warrior god's hammer.
In response to questioning about his motivations, Breivik said that he had tried more peaceful methods to convey his ideology, and had been resisted by the press. He decided to use violent means. This would have involved targeting the actual Labor Party's conference, or a Norwegian journalists' annual conference. In the event he had no time, neither to detonate more bombs. It was then that he claims to have conceded to an idea to launch the shooting spree on the island, and due to human limitations did not manage to shoot everyone there.
The courtroom was visibly shaken and many people, including journalists, were weeping when Breivik told that his goal at Utøya had not been to kill 69 people, but to kill everybody. He wanted to frighten the youth there enough so that everybody would get into the water to escape. The water would then function as a weapon of mass destruction since, he reasoned, the people would be unable to swim out of fear.
Detailed planning was talked about. Breivik's original plans involved three car bombs and shooting sprees across Oslo, and Breivik called it a "very large operation". Breivik said he thought about placing a bomb near the Labor Party headquarters; the Parliament of Norway Building; the Aftenposten offices; Oslo City Hall; and the Norwegian Royal Palace, though for the latter he claimed he would have forewarned the Royals.
The Defendant explained how he hoped for the killings of all members of the Norwegian government cabinet in his bombing, and how he also would have beheaded the former Prime Minister of Norway, Gro Harlem Brundtland, if things had gone to plan. He added that he envisaged handcuffing her and then beheading her using the bayonet on his rifle, whilst recording the killing on an iPhone, and then posting it online.
Day 5 (20 April)
In advocating his own sanity, Breivik on this day asked the court to distinguish "clinical insanity" from what he alleged is his own "political extremism", and conceded that what he did caused huge suffering. Breivik said how he potentially could comprehend the human suffering resulting from his actions but that he deliberately blocked this from his immediate consciousness to cope.
The defendant went into great detail about his shooting spree on the island. The technicalities and level of description used was difficult for the victims' families and survivors to listen to. Breivik claimed that he had hesitated and did not feel entirely at ease as he set out on his operation. He described how his victims reacted and said that it sometimes came as a surprise to him, saying that he had never seen for example on television how people in such circumstances might become effectively immobilized. Breivik would find some of the teenagers lying on the ground pretending to be dead and he shot them too. Breivik said that there are gaps in his memory of some of the 90 or so minutes he spent killing on the island. The defendant also said that he had considered wearing a Swastika for the operation for its scaring effect but chose not to because he did not want to appear a Nazi.
Breivik mentioned that he was ordinarily a nice person. He said that he very nearly backed out of doing the operation on the island, and whilst he was carrying it out, was in a state of what he described as shock, and he was just about functioning. He also claimed that there were a few people on the island whom he spared because he perceived them to be very young.
Day 6 (23 April)
This had been scheduled to be Breivik's last day of testimony, being a day longer than originally listed, but the prosecution had applied to the court for more time to cross-examine the defendant.
Breivik apologized for the deaths of "innocent" passers-by in Oslo caught in the bombings; Breivik did not apologize for deaths on the island, which he considered political. He has commented that what he did was "a small barbarian act to prevent a larger barbarian act".
Breivik wanted the court to believe that he himself had lost his family, friends, and "everything" on the day he carried out the attacks. He believed however that whoever was on the island was a "legitimate target" through being the "political activists" that sought the "deconstruction of Norwegian society" using "multiculturalism". Also he described what he did as being "cruel but necessary". Breivik says he felt repulsion at what he was doing but at the same time a compulsion because he feels it would avoid something worse in future.
The defendant alleged that he was the victim of a "racist plot" in the prosecution's efforts to find him legally insane, and his behavior irrational. Breivik argued that no "bearded jihadist" would have been subjected to investigations of sanity, and as a "militant nationalist" the prosecution were out to delegitimize his ideology.
Prosecution witnesses
Day 7 (24 April)
The prosecution opened by calling their first witness, Tor Inge Kristoffersen, a government security guard. This witness's job on the day of the attacks involved security monitoring, from the basement of government headquarters. The witness was asked to describe what he saw on the day; he had seen a car being parked, and then someone emerge wearing what "looked like a guard's uniform". Just as Krisoffersen was zooming in on that car's number plate, it exploded. About half of the screens used in the monitoring went blank. The security staff radio network also went down.
Bomb scientist Svein Olav Christensen was then called to the stand. Christensen led the investigation into the technical aspects of the bomb. His testimony included photos of the reconstructed bomb exploding as well as surveillance photos of the actual blast.
Then, Oslo police sergeant Thor Langli took the stand. Langli testified about the Oslo Police's actions in the immediate aftermath of the bombing. Langli commented how at first there had been reports that there were two suspects behind the attacks.
The next witnesses will be forensics specialist Ragde who will testify about the findings on the crime scene in Regjeringskvartalet, and coroners Stray-Pedersen and Størseth, who will present the autopsy reports.
Day 8 (25 April)
Coroner's reports on the eight bombing victims were heard by the court, and described "immense violence" for all of them.
The first bomb survivor to give evidence was 26 year old Eivind Dahl Thoresen. Thoresen described how he had been talking on his mobile, when the bomb exploded. He had been standing only metres away, and was thrown backwards by the blast. Thoresen saw another survivor just down the road, and began to approach him to assist, because he noticed he had horrific injuries. Thoresen went on to say how he also was badly injured and heavily bleeding.
Vidar Vestli also survived the blast, and his consequent condition had not allowed him to give live evidence. His witness statement was read to the court, where it was told how he had lost a leg in the blast, had a chest "full of shrapnel", and poor mental health.
Another survivor, Tone Maria With, claimed she is now too afraid to venture into central Oslo. She recounted how amid the confusion of the bomb blast, she realized she had a hole in her chest and thought she was going to die. She also suffered hearing loss as a consequence.
Second testimony for the defence
Breivik took the stand for the second time to give evidence for the defence. He conceded that it had been hard to hear live evidence from witnesses for the prosecution but he also said that the Labour government should apologize for their immigration policies.
Breivik spoke about his views on the respective psychiatric reports, the earlier deeming him insane and the latter saying he was not insane. Breivik said that the report concluding his insanity was made of "evil fabrications" and insisted the ulterior motive behind such conclusions were "meant to portray him as irrational and unintelligent".
Breivik contested the damning psychiatric report and alleged that 80% of it was false. Specifically his allegations were:
The purported quoting of himself omitted pronouns e.g. "I" which according to the defendant was deliberately done to make him look "retarded";
It claimed he had a fear of radiation, which the defendant alleged is untrue as he has no such fear;
The report alleged that Breivik's mask which he wore during his attacks was intended as an attempted defence to bacteria, being an irrational fear of his, and Breivik claimed this was untrue as it was meant for a different purpose, namely filtering particulates;
Breivik cites that none of his interviews featuring in the substance of the report were tape-recorded;
He also alleged in general that the assessors started with a conclusion and worked back towards what they wanted to find.
In questioning, Breivik challenged the prosecution's view that he could not look after himself, and said he does cook and clean, and that he had been bearing up in prison well.
Day 9 (26 April)
More survivors of the Oslo bombings testified in court. Harald Føsker was one of them. He needed surgery on his face as a consequence of being caught in the blasts. Føsker was employed at the Ministry of Justice at the time. He described how he was so badly injured that he did not feel the physical pain until the next day. His teeth were knocked out. He needed surgery to reconstruct his face, and also for his vision and hearing.
Another victim, female, testified that she could not remember the events of the day because she has suffered head trauma.
At noon, 40,000 protesters met in Oslo and marched to the courthouse singing a children's song which Breivik had testified earlier was part of the brainwashing of Norwegian children. Similar protests were held in other cities.
Day 10 (27 April)
Tore Raasok testified on the injuries he sustained as a result of the bombings. Raasok worked for the Ministry of Transport in Oslo, and on 22 July 2011 when he had been leaving the office he was caught in a blast. Shards of glass had flown into his eyes and his legs had been crushed. Since then he has had a leg amputated, undergone 10 surgical operations, and has lost use of one of his arms.
Another prosecution witness, Kristian Rasmussen, described how he had been in his office sending an email when "everything went black" and he went into a coma for 12 days. He sustained head injuries, bleeding on the brain, a broken neck, and abdominal wounds.
Day 17 (11 May)
The presentation of autopsy reports was concluded on this day.
An incident took place when a spectator shouted "Go to hell, go to hell, you killed my brother", then threw a shoe towards Breivik, but hit the defense attorney Vibeke Hein Bæra. The incident initiated some spontaneous applause, while the thrower was taken out of the courtroom and handed over to medical personnel. The thrower was Hayder Mustafa Qasim, an Iraqi who was the brother of Karar Mustafa Qasim, one of the victims who had been killed at Utøya. Shoe throwing is a mark of extreme contempt in Arab culture, signifying that the target is worth no more than the dirt that one steps in. Footage of the incident was not permitted to be released.
Day 23 (23 May)
Survivors of the attacks on the island continued to give testimony, including a number of teenaged girls. 15 year-old Ylva Helene Schwenke was aged 14 when the attacks occurred and took four bullets. She is physically scarred and showed this to the courtroom at large. She commented on this saying her scars were "the price for democracy" because she feels democracy has prevailed. Apparently this commentary caused Breivik to grin.
Breivik also smiled when he was described by another prosecution witness, an 18 year-old girl who remained anonymous, as being "an idiot".
17-year-old Andrine Johansen testified as to how she believes one of her friends took a bullet that would have killed her, and thus sacrificed his own life to save hers. She had witnessed Breivik killing 14 people, several of whom were her personal friends. Johansen described the defendant actually holding his gun to a victim's head and pulling the trigger.
Johansen told how she had already been shot in the chest, and had fallen into the lake. Once the others had been killed, Breivik returned his attention to her, allegedly smiling. A victim named Henrik Rasmussen is said to have jumped into the line of fire, thus sacrificing his life for Johansen, whilst "Breivik had laughed with joy as he continued with the bloodbath...[during which narrative]...the accused shook his head at the description".
Day 24 (24 May)
More prosecution witnesses testified. Mathias Eckhoff aged 21 had been shot in the thighs and his scrotum. Eckhoff and others had met at the cafe/pumphouse on the island to discuss the bombings in Oslo, and that is when Breivik arrived. When the group encountered Breivik outside, Eckhoff says he had demanded to see Breivik's ID as he was dressed as a police officer and was informing them the bomber had yet been apprehended.
Breivik is said to have opened fire, and then Eckhoff was shot, and escaped by jumping into the water. Eckhoff said he could not use his legs which had been shot, only his arms.
Mohamad Hadi Hamed also aged 21 was the second witness of the day. He had asked if Breivik could be removed from the courtroom whilst he was testifying. He was wheelchair-bound. He had been in the group that were opened fire upon by Breivik at the pumphouse along with Eckhoff.
Hamed had been shot in the abdomen, shoulder and thigh, and had an arm and a leg amputated as a result of his injuries.
Day 25 (25 May)
When Adrian Pracon testified about his meeting with Breivik at Utøya, he looked steadfastly at the defendant, even when answering questions from the prosecutor. Breivik was visibly uncomfortable and only looked back at the witness in brief glimpses. "Breivik made an error when he decided to spare me, seen from his perspective. Now I really understand how fragile our society is," Pracon testified. "I see how much it is worth and the importance of politics. I will continue with politics, and the Labour Party remains closer to my heart." Pracon is the only witness who has looked at the defendant in this way. He was first shot in the shoulder, then the attacker decided not to shoot him. Breivik has testified earlier about why he decided not to kill Pracon.
Day 36 (5 June)
Defence lawyers for Breivik, trying to portray him as not insane, invited right-wing extremists to testify at the trial. Among the witnesses were Tore Tvedt, founder of the group Vigrid, and Arne Tumyr of the organization Stop Islamisation of Norway (SIAN). They argued that there are people who share Breivik's political views, yet are not insane. Many of the extremists called echoed Breivik's political views; one said that "Islam is an evil political ideology disguised as a religion." However, they distanced themselves from Breivik's alleged violent actions.
Court-appointed psychiatrists
Day 37–38 (14–15 June)
Court-appointed psychiatrists Husby and Sørheim acknowledge no competence on terrorism and explain that they have evaluated Breivik without putting him into a political context. Without this context, the language he uses becomes incomprehensible (neologisms), his lack of remorse towards the victims becomes lack of empathy, his long period of isolation and preparation becomes inadequate functioning, and his explanations of why he carried out the operation become delusions and fantasies about violence. In this manner, his political ideology and the way he sees himself in the context of this ideology becomes evidence of paranoid schizophrenia.
The defense says that they would understand the psychotic evaluation if Breivik had been talking about invaders from Mars, but find it difficult to understand how thoughts about a possible future Muslim invasion of Europe should be seen as a strong indication of schizophrenia. When asked what makes Breivik different from a "normal" terrorist, Husby and Sørheim say that they have no knowledge of how terrorists think, and find such comparative analysis not relevant to the mandate for their evaluation.
Day 39–40 (18–19 June)
Court-appointed psychiatrists Aspaas and Tørrissen acknowledge the political context of Breivik's thoughts and actions, and thus see no sign of psychosis. As they see the defendant, he is not clinically insane but a political terrorist with a psychological profile that makes it possible to understand how he was capable of carrying out the terror operation.
Closing speeches
The central theme of the defence closing speech was that Breivik, who never denied the facts of the case, is sane and should therefore not be committed to psychiatric care. The prosecutor, Svein Holden, had argued that since the first psychiatric report was written in a non-falsifiable manner, it is impossible to disprove that Breivik is insane, and it then follows that he should be committed to psychiatric care because there would be more harm in sentencing a psychotic person to ordinary prison than a non-psychotic person to a psychiatric facility.
Day 43 (22 June)
On the last day of the trial Breivik delivered a 45-minute defence speech summarizing the trial from his perspective. The court had decided to refuse video or audio transmission of this speech and rejected appeals from the Norwegian media to reverse this.
Bootleg recording
On 26 July, it became known that a bootleg recording of this speech had been posted on the video-sharing site YouTube. According to Agence France-Presse, the video had been posted by a German man who stated that he had received the video from an elected member of the Norwegian Progress Party.
According to Norwegian news media, it was a Norwegian man who originally posted the recording on YouTube on 27 June. The man, who told media he didn't know he was breaking the law, subsequently removed the video from his YouTube account. Coordinating counsel for the aggrieved Mette Yvonne Larsen petitioned Oslo District Court to have the video removed from YouTube, which according to them is not fit for publication since it contains incitement to commit criminal acts.
Verdict and sentencing
On 24 August 2012, beginning approximately 10AM CEST, the court formally began to read the verdict against Anders Behring Breivik. Breivik was adjudged sane and sentenced to containment—a special form of a prison sentence that can be extended indefinitely—with a time frame of 21 years and a minimum time of 10 years, the maximum penalty in Norway.
Explaining why the court found Breivik to be sane, the court stated that "many people share Breivik's conspiracy theory, including the Eurabia theory. The court finds that very few people, however, share Breivik's idea that the alleged "Islamization" should be fought with terror."
When asked by the judge whether he accepted the verdict and sentence, Breivik announced that he did not recognize the legitimacy of the court, and would therefore neither accept nor appeal. His attempt at addressing other "militant nationalists" in Norway and Europe was interrupted by the judge. Lacking a formal acceptance of the sentence, the judge formally interpreted this as taking a two week contemplation period, but Breivik's attorney said there would be no appeal from the defense. At a press conference after the verdict, the prosecuting attorneys announced that they would not appeal either.
Commentary on the proceedings
Some foreign media have expressed wonder at apparent concessions being given to the defendant. Both the fact that he is allowed five full days to give his testimony, elaborating on his ideology, as well as court-room interactions where both the prosecutors and counsel for the aggrieved shook the defendant's hand at the beginning of the proceedings baffled some commentators but to others showed that the Norwegian court system is capable of respecting all people.
Wikipedia.org